Cleaning and organizing is on everyone's mind right now. New year, fresh start! Not only is it a new year to refresh and clean, we moved and trust me there's a lot of deep cleaning that needs to happen. As I was going through the new to us house, which happens to be 30 plus years old, I wanted to share a few of my tips with you.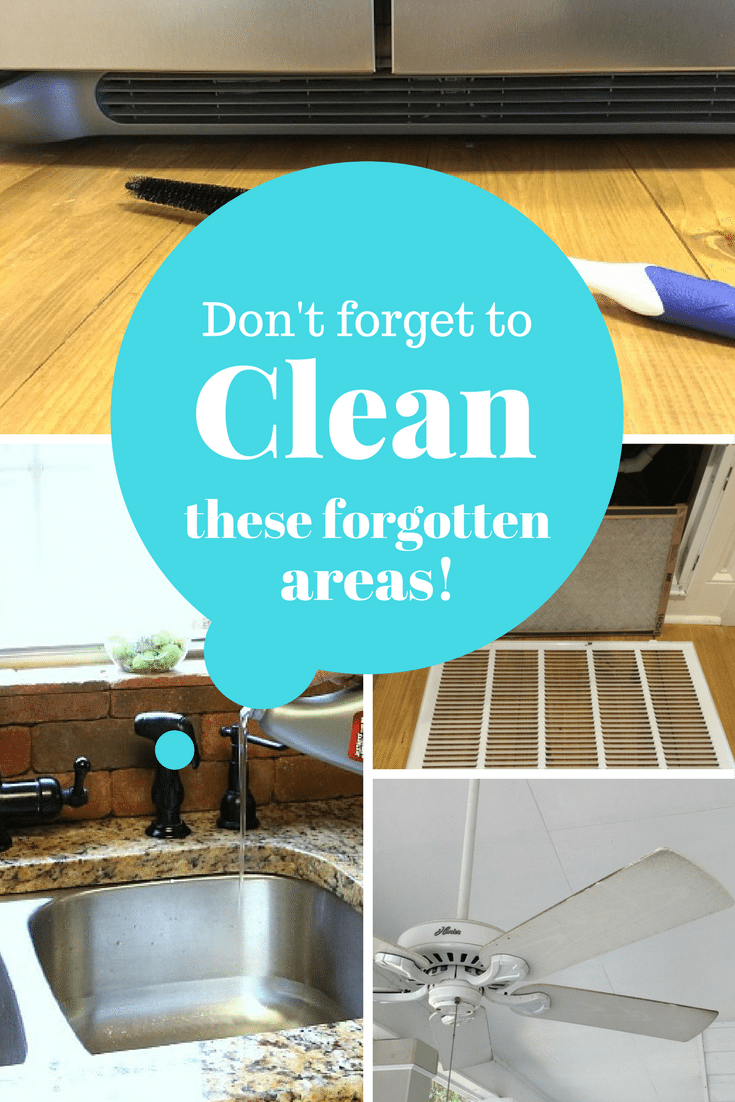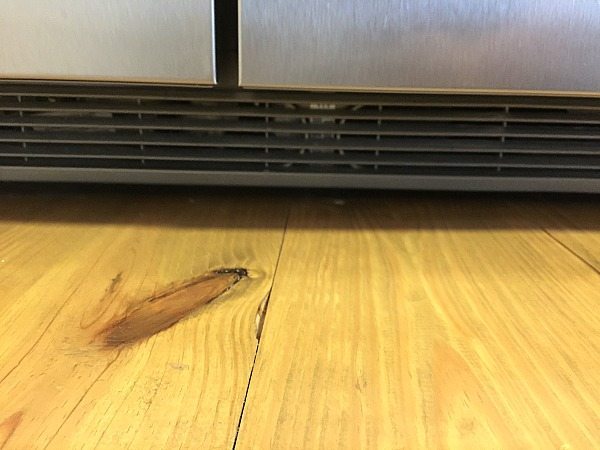 There's a vent in the front and rear of our refrigerator. When we moved it, I realized that I had never cleaned the vented areas. I have added this to my list of spring and fall cleaning. We have a dog and trust me, those dog hairs found their way to both vents. I was shocked, we had not moved the refrigerator for two years!
Vacuum vents and for the areas that difficult to get to, use a narrow brush.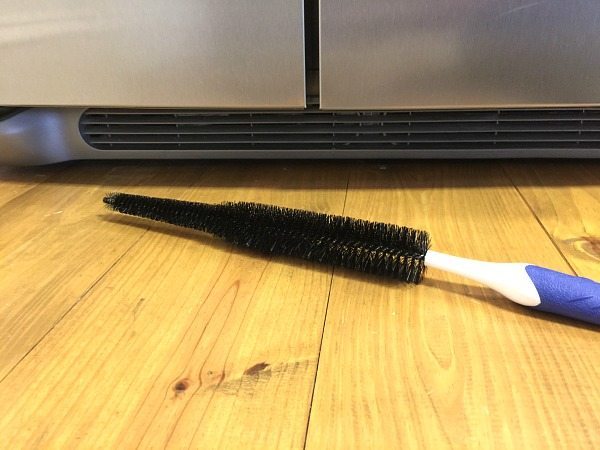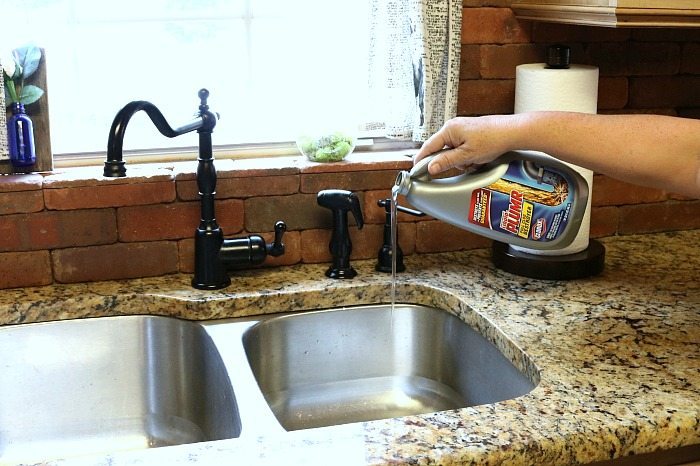 Grease, hair, and in my case washing paint brushes in the sink can add to drainage problems.  Liquid-Plumr has been around for as long as I can remember, keeping pipes clear and clean for more than 35 years. With proper maintenance you can keep your drains running smoothly.
We've been working on our back porch, patio area. Between all the humidity and dirt in the air, the fan blades were looking gross.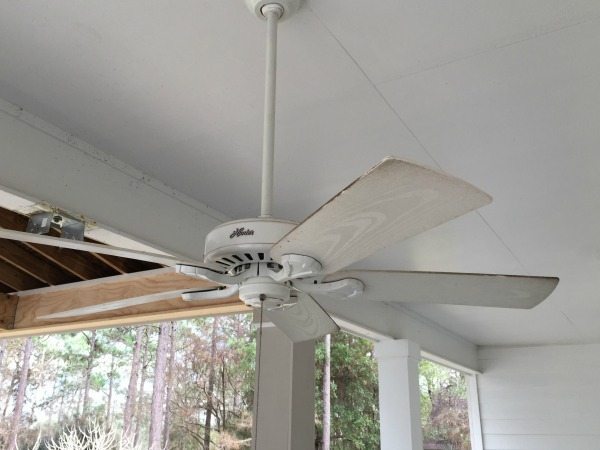 I've been looking up a lot with the addition of the roof over the patio, and you can see what I saw! I mixed warm water and a degreaser dish soap to cut the crud. Deep cleaning not only makes the space look better but it keeps the appliances running smooth.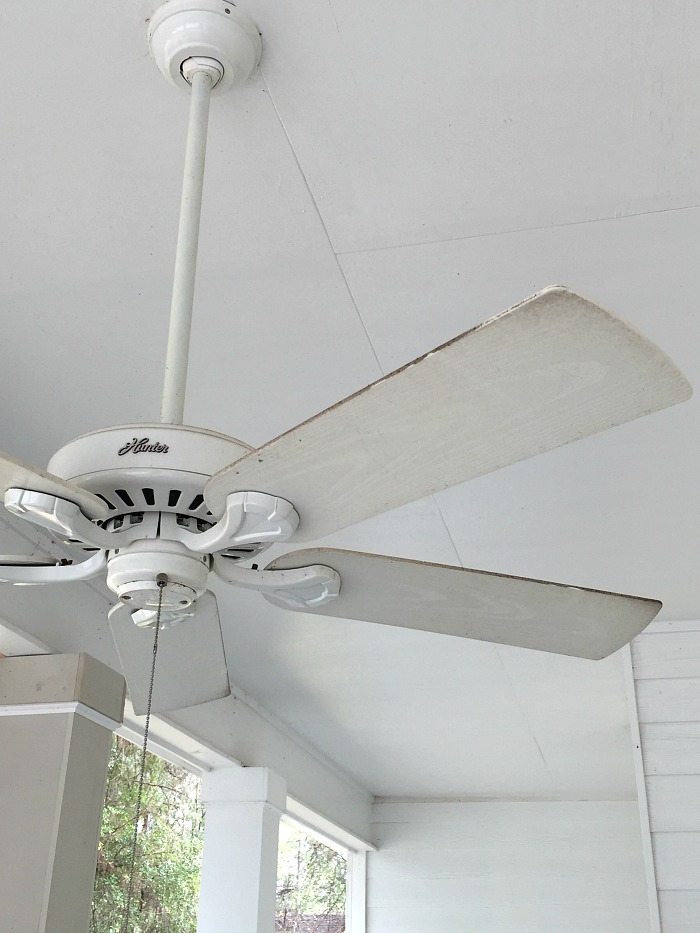 Lint builds up faster than you think. I empty my lint filter after every load but the small stuff gets through and clings to the inside. Look at yours, you will be surprised how much bypasses the filter.  My dryer is not that old and I removed a lot of fuzz and paper particles.
Air Filter and Return Cover
Sure we change our air filter on a pretty regular basis but when's the last time you cleaned the return cover. It's one spot that goes unnoticed.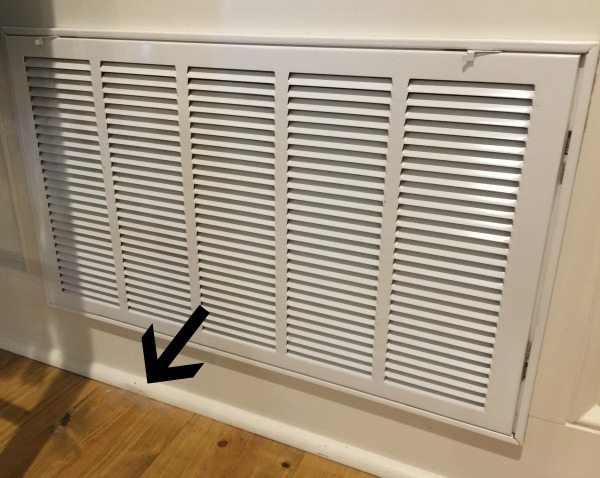 We checked the filters shortly after we moved in, changed them and washed the grill in the bath tub. Fill the tub with warm water and little vinegar. I let it soak for about 30 minutes and used a soft brush to get between the openings.
Be sure to write the day on your filter, change them according to the recommended time or sooner listed on your filter. Once or twice a year add these deep cleaning ideas like,  vacuuming and cleaning the grill, another way to keep the house fresh and clean.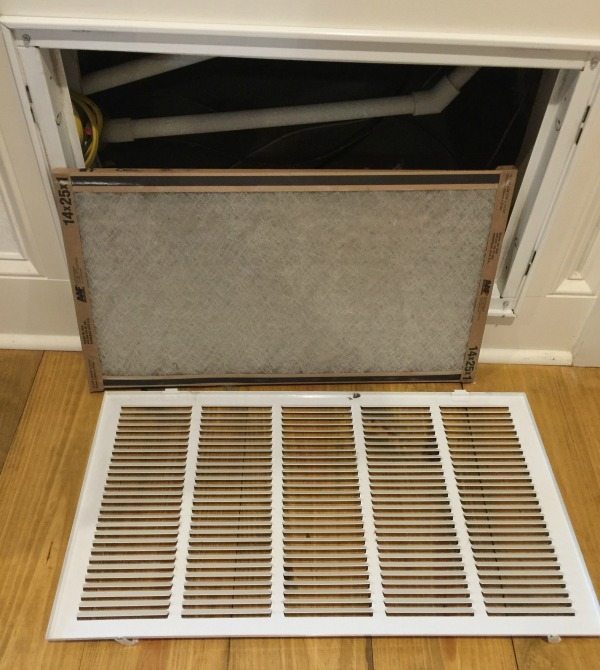 I'd love to hear your deep cleaning tips, you know those spots we overlook too often!
This is a sponsored conversation written by me on behalf of Liquid-Plumr. The opinions and text are all mine.