One of my favorite areas of the Phantom Screens Southern Romance idea home is the outdoor living area and I think you will see why!
(Paint detail are at the bottom of the post).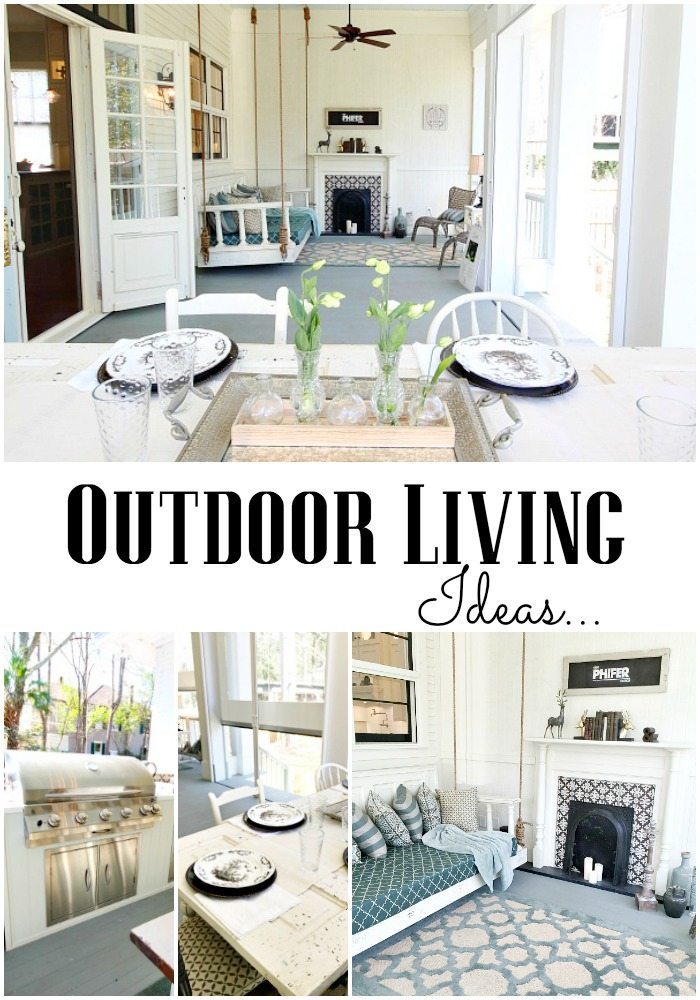 From the front entrance, you can't help but wonder whats beyond…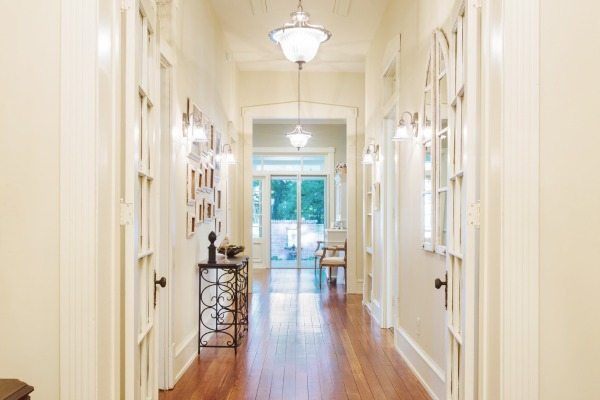 The back porch is equipped with everything needed for an amazing outdoor experience. First and foremost the climate, insect control ability of the Phantom Screens fitted on the doors and larger opening of the porch. Click to see the details of the screens here.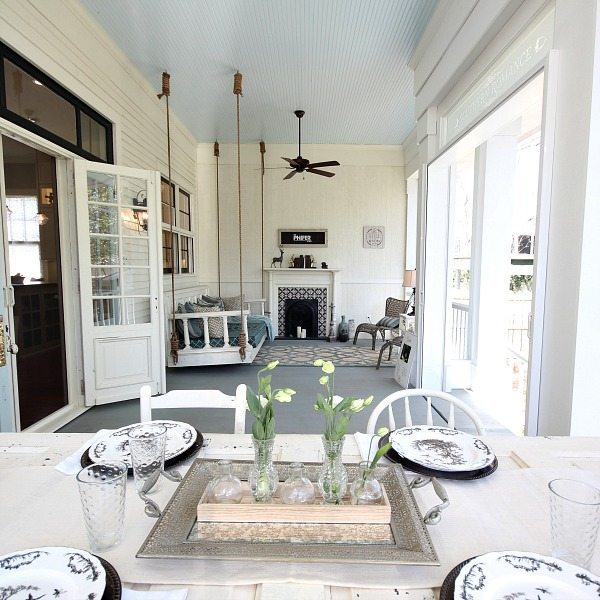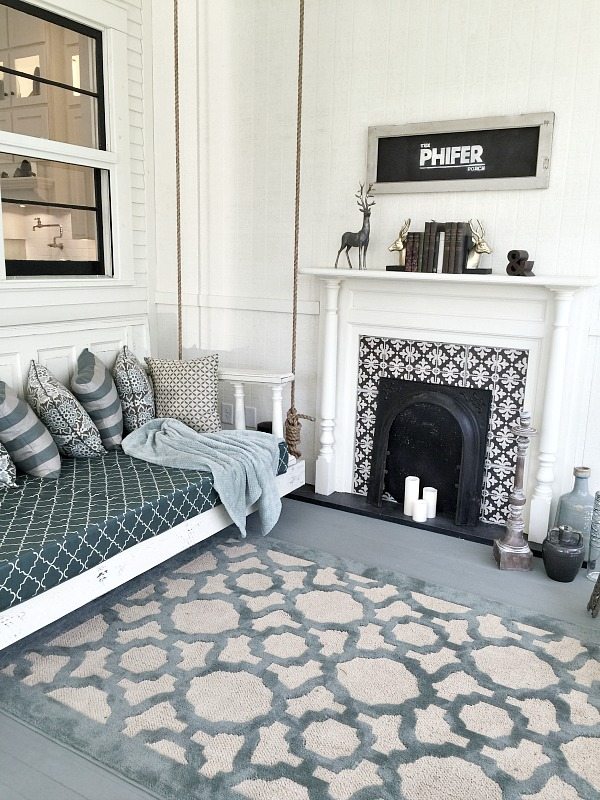 Outdoor lounging, serving and cooking.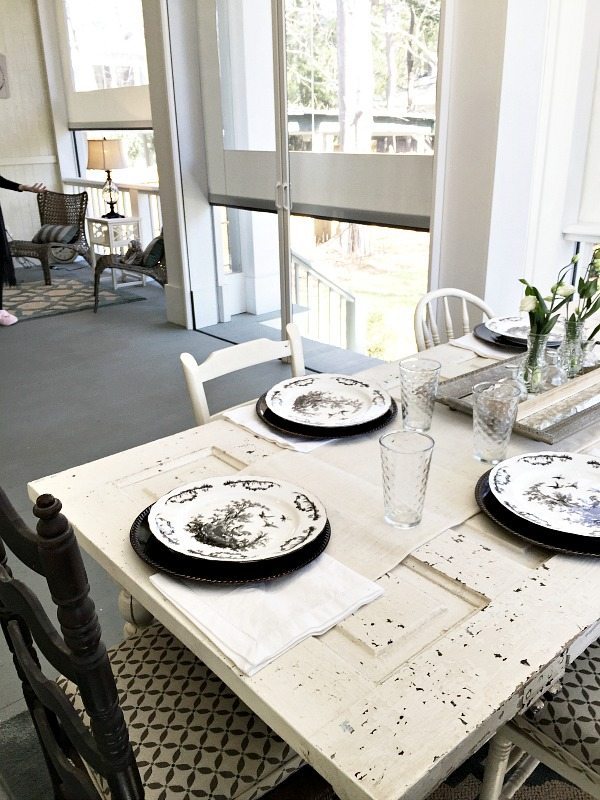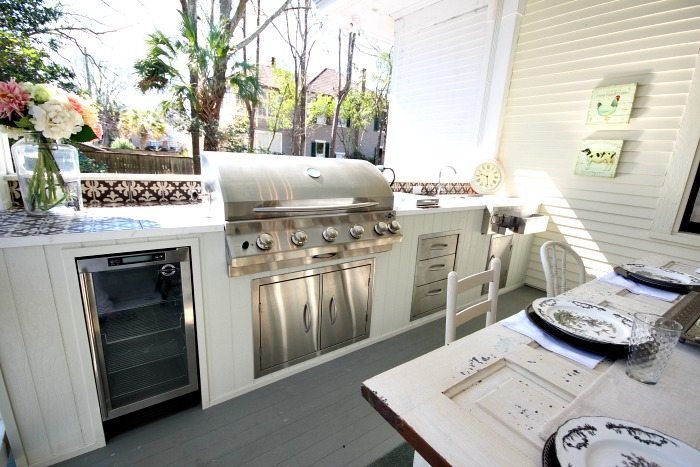 Just beyond the porch are the amazing gardens: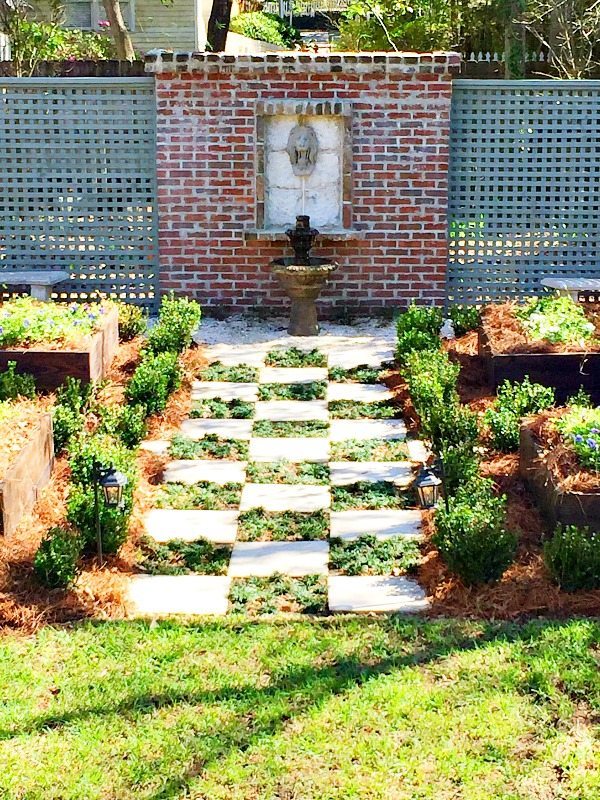 There is so much more to see, click here: Southern Romance Idea home in Mobile Alabama.
Or here to see more of the home: click here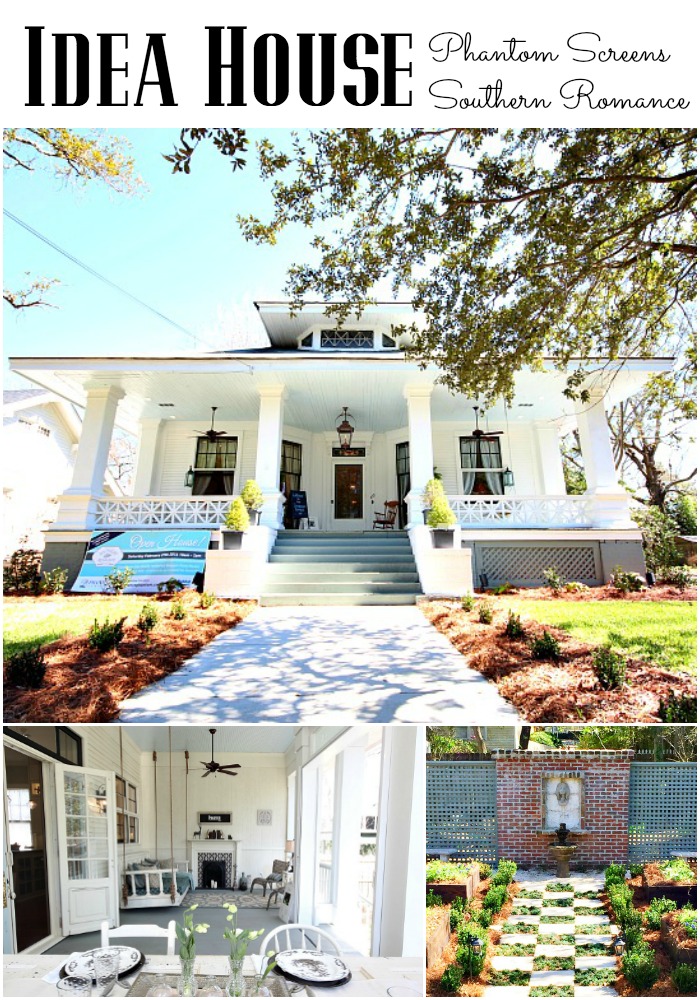 Click here to go back to the Master Bedroom and Bath:

---
Benjamin Moore Paint colors used throughout the house:
Doors, trim, baseboard
Oc-132 grand teton white in a semi-gloss finish
Ceilings and space above trim edge
Top half of hall guest bath walls
Bottom wainscoting board in hall guest bathroom
Oc-132 grand teton white
Kitchen
Cabinets – oc-132 grand teton white in a pearl or satin finish
Walls – 2142-50 gray mirage (it is an antique greenish-gray)
Mary's pantry
Laundry room
HC-116 Guilford green (bm colour of the year!)
Living room
Dining room
Middle bedroom
CC-250 seaspray
Front parlour (front bedroom)
HC-111 nantucket gray
Master bedroom & master ensuite
CC-680 raindance
Porches
Ceiling – 2054-70 clear skies
Deck – HC-163 Duxbury gray