My Office – a little new, a little vintage
 I know you've been wondering where all the magic happens, so today, wonder no more!
My love of blues and greens stretch way beyond my wardrobe. But you probably already knew that.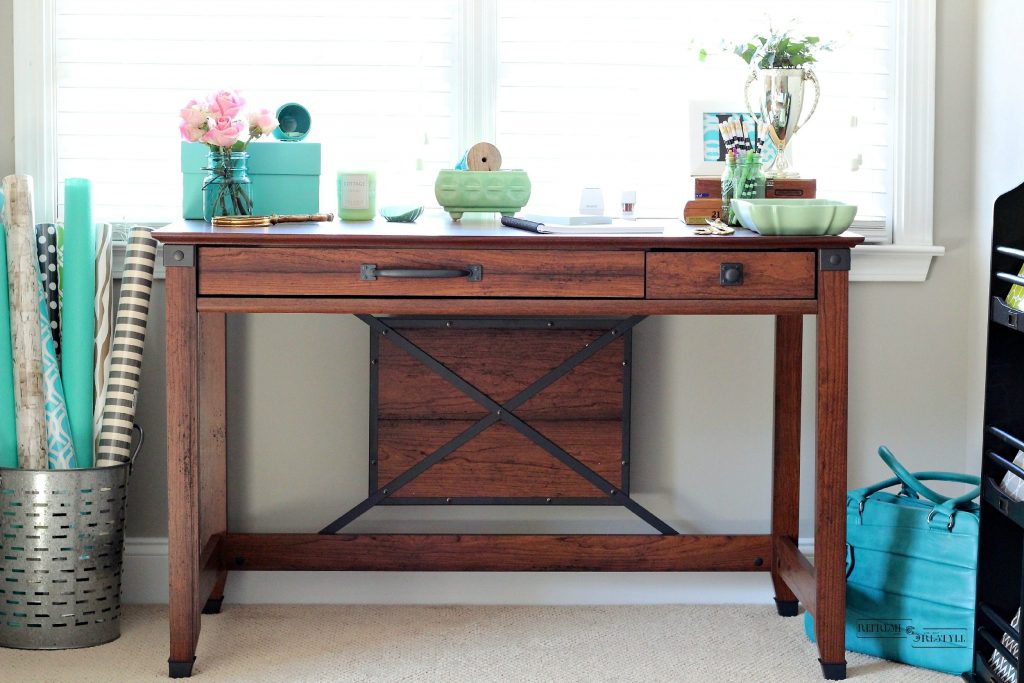 My office is really a little dormer area in our bonus room upstairs.
There's just enough room under two windows for a writing desk, the Carson Forge Writing Desk from Sauder. It's perfect for my Mac and me. There's one drawer for storage and a place for a keyboard.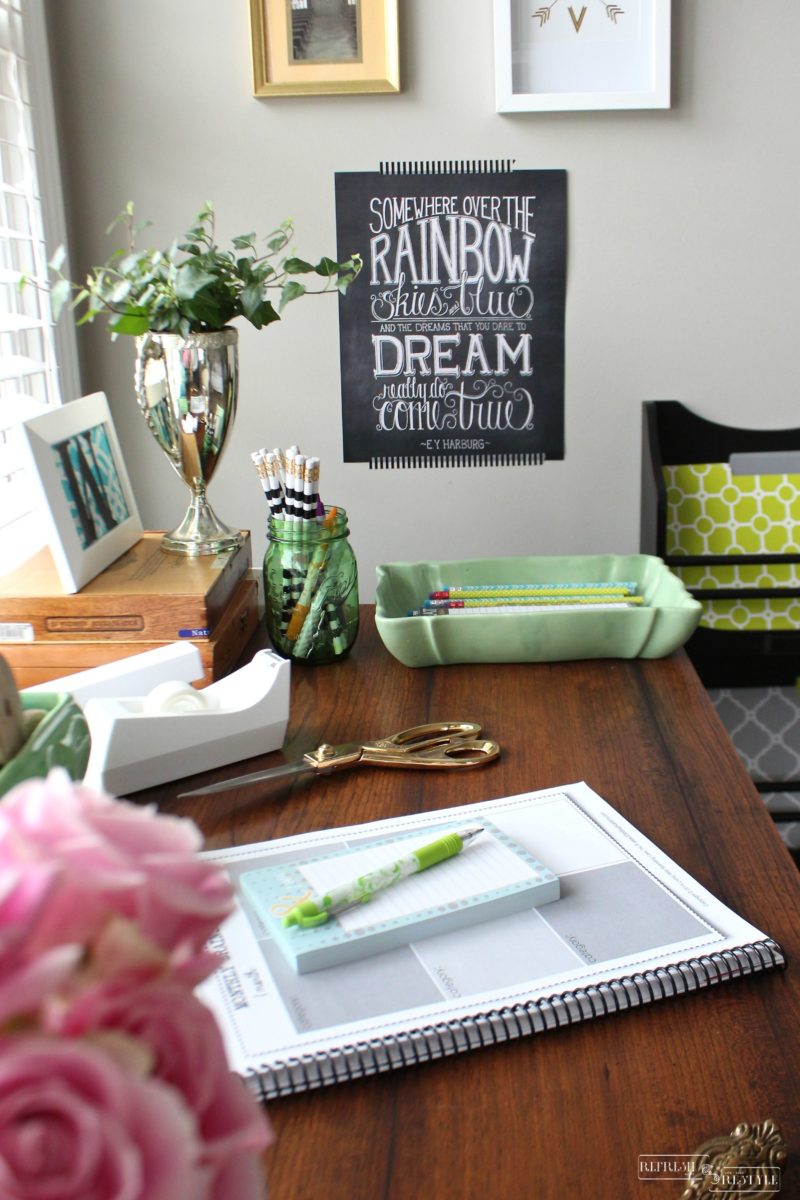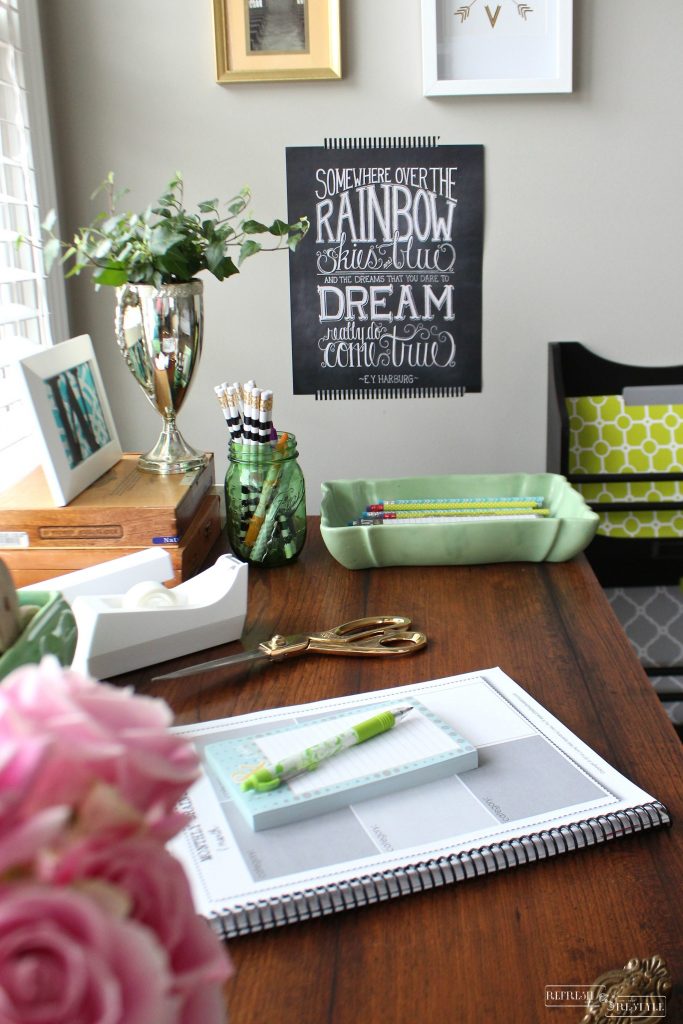 I love using vintage pieces to store my supplies on top, so I can look at them or in other words…find them when I need them.
Mason jars filled with pencils. A silver cup from an old trophy holding a vine. Vintage pottery for holding note pads and more pencils…you can never have enough. Cigar boxes for…whatever I can fit in there.
This is how I'm putting together my office 🙂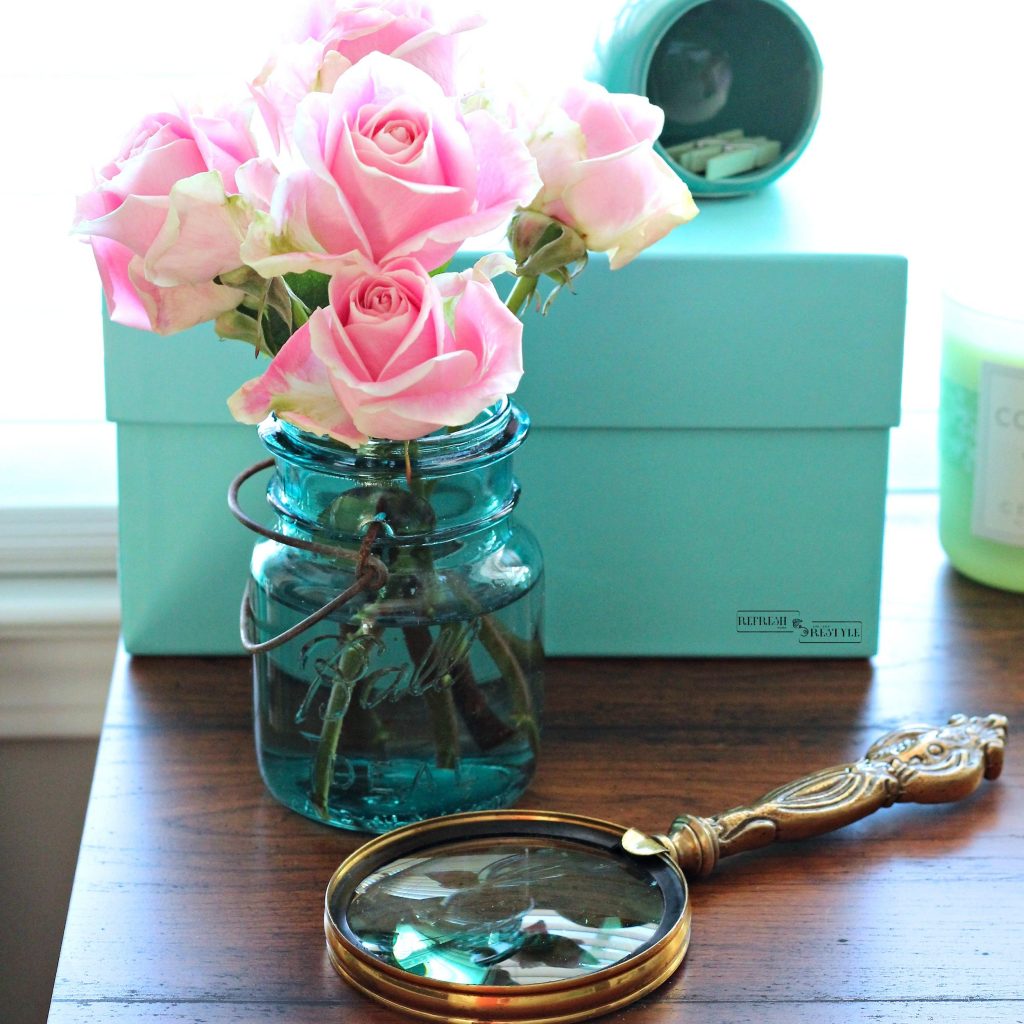 I use this Tiffany box to corral the small stuff. Originally it held two wine glasses, Justin bought them for me. He went to New York and he wanted to bring me something special back. I loved the glasses and the box!
And yes, I use the magnifying glass, more often than I'd like to admit.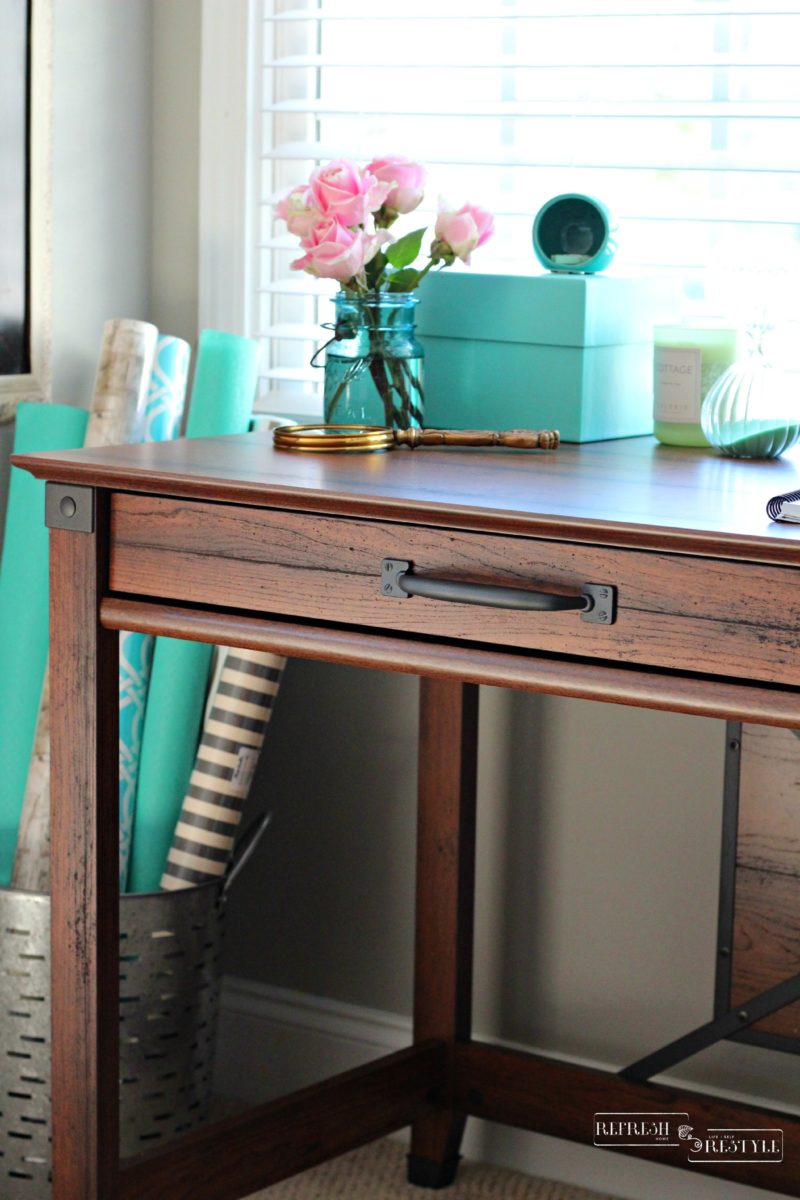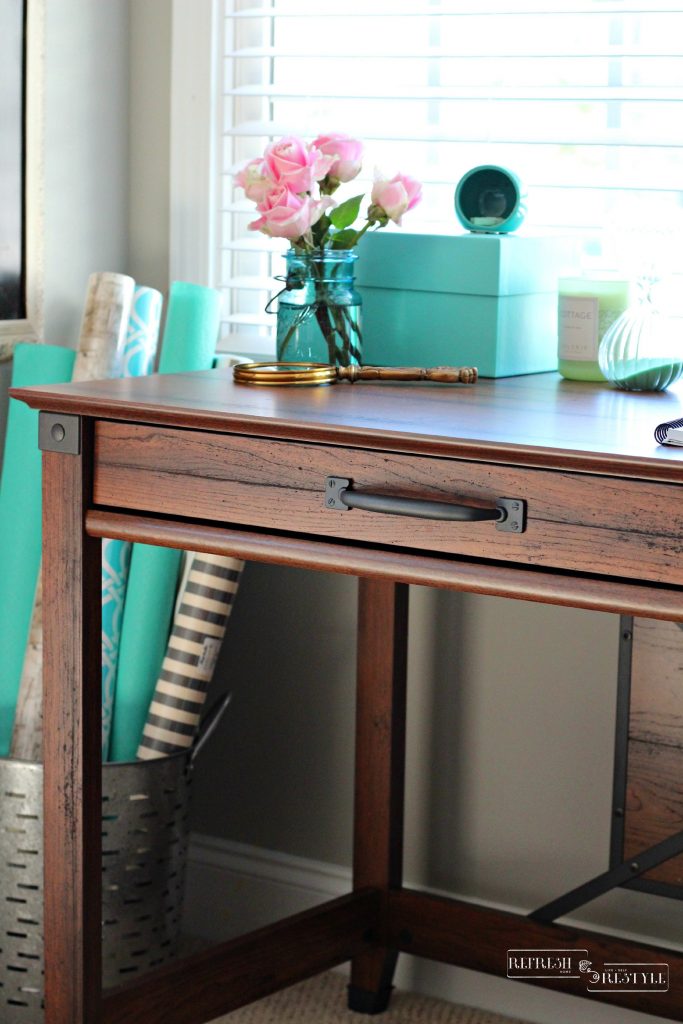 I have my wrapping paper rolled up and stored in an olive bucket, doesn't everyone do that?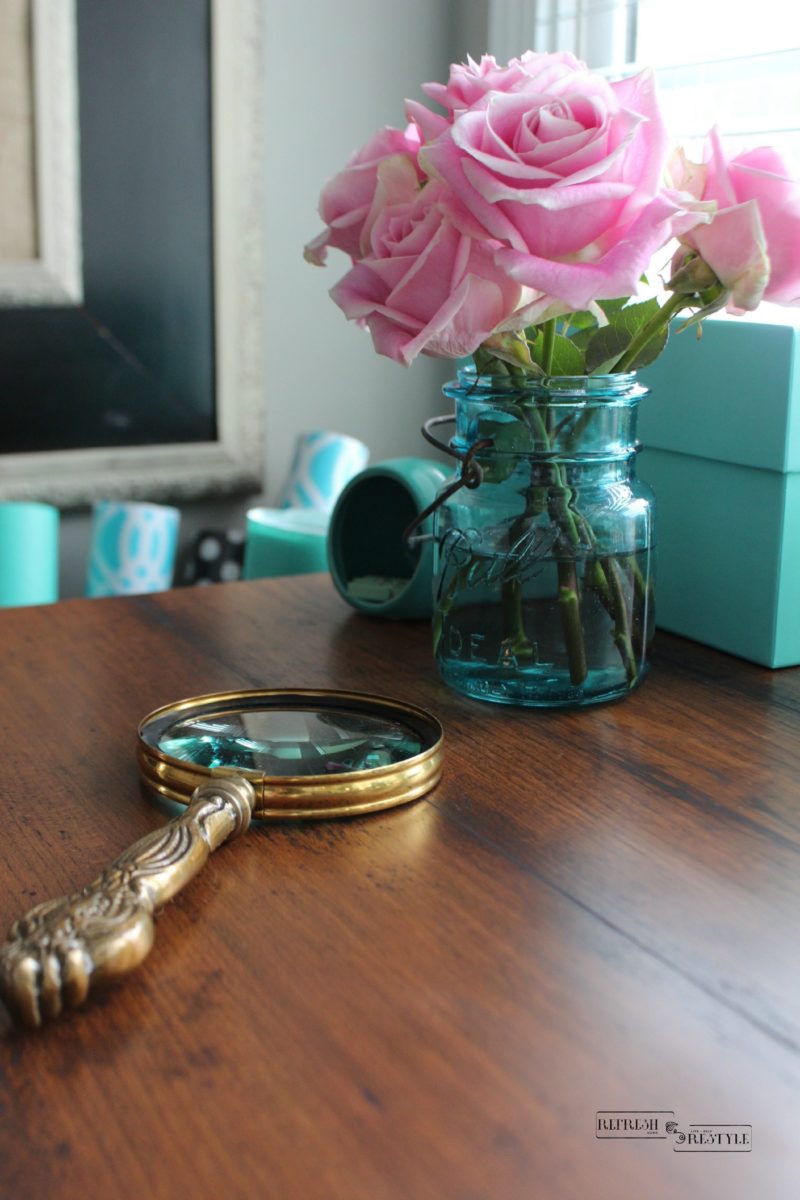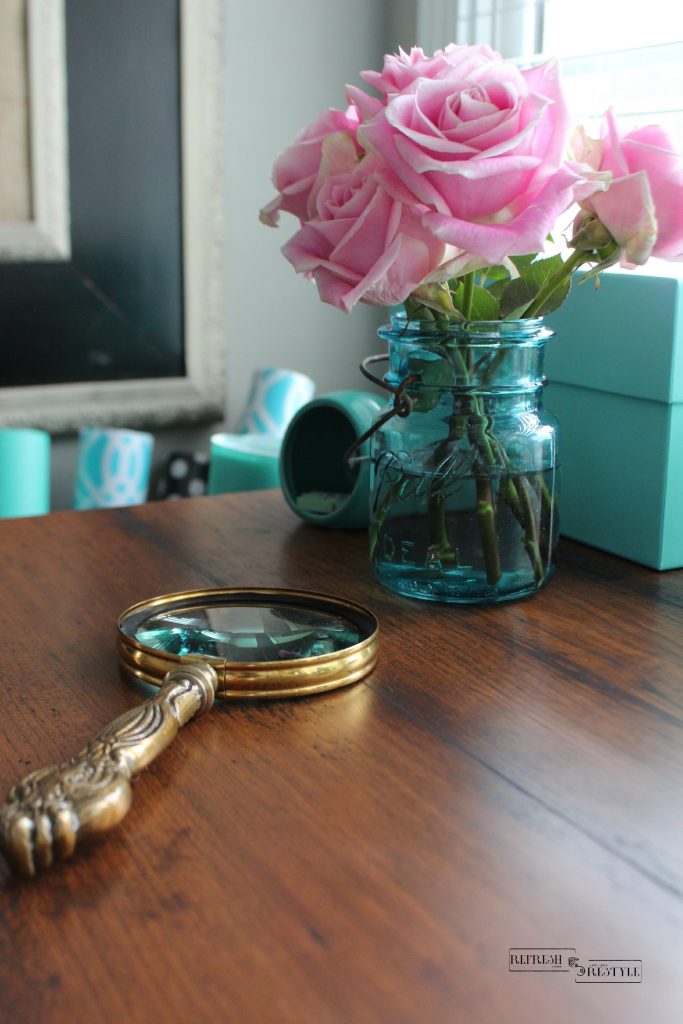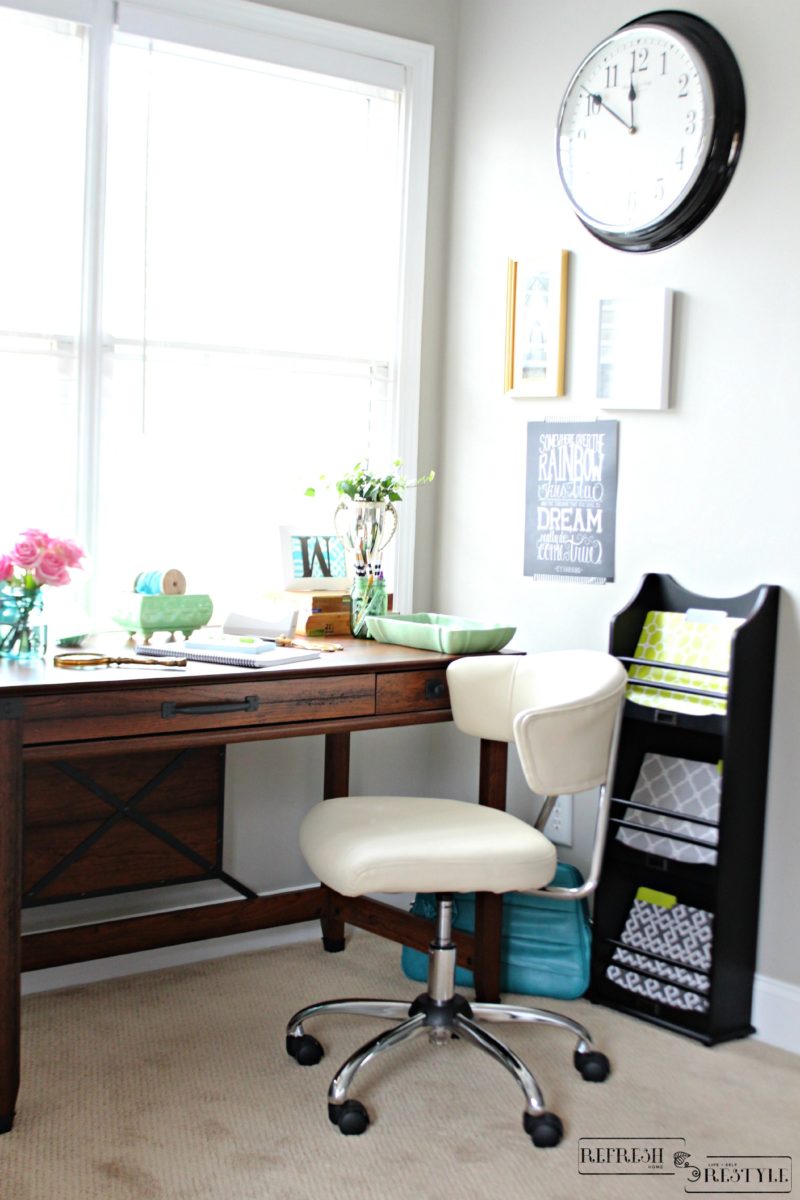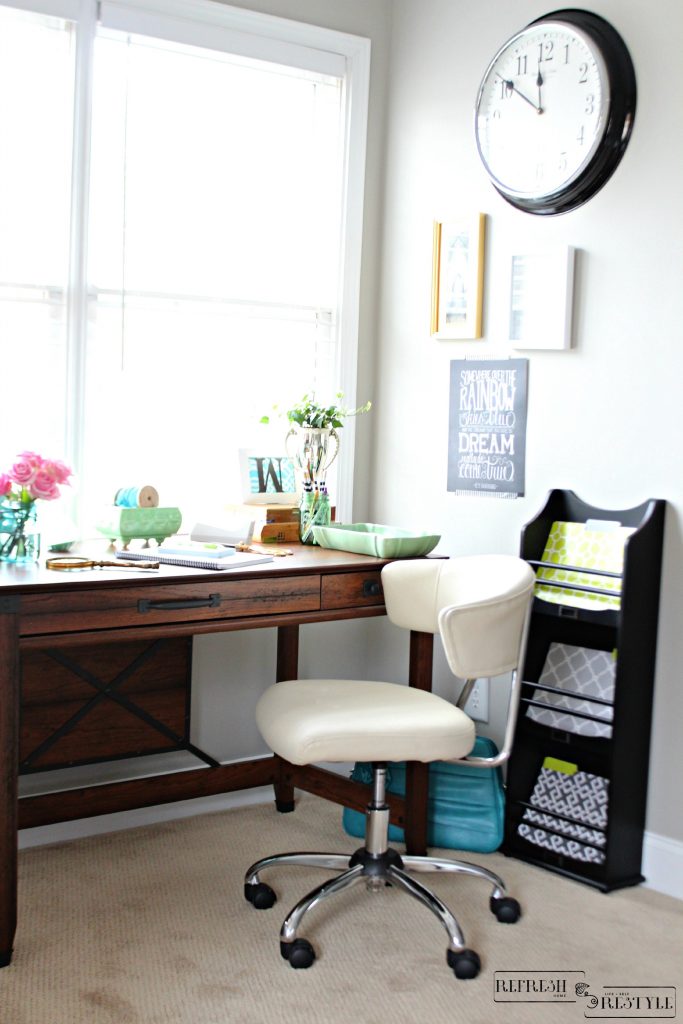 Files close at hand, camera in my case…always ready to work. Not really, it's just a safe place for it 😉
When you put your office together, start with your desk. That's what I did.
For more decorating ideas, not just your office check out the Sauder Lookbook, I know you will be inspired.
For more inspiration you can find Sauder on Pinterest, Facebook and Twitter.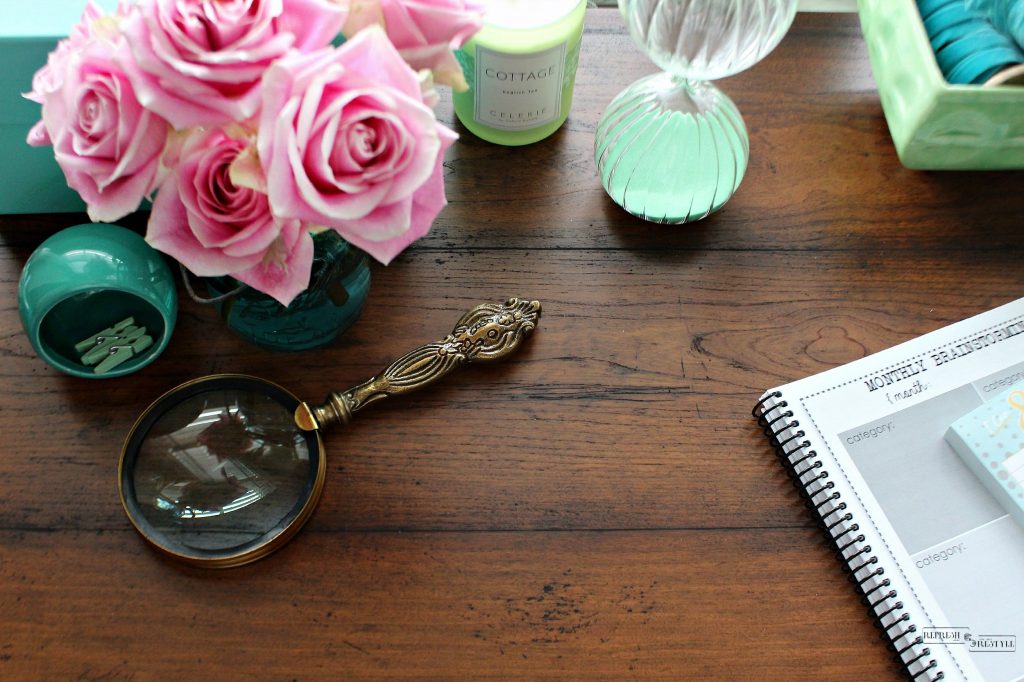 Back to the monthly brainstorming…
This is a sponsored conversation written by me on behalf of Sauder. The opinions and text are all mine.