Affordable Christmas Gift Ideas
One of my favorite things about Christmas is finding the perfect gift.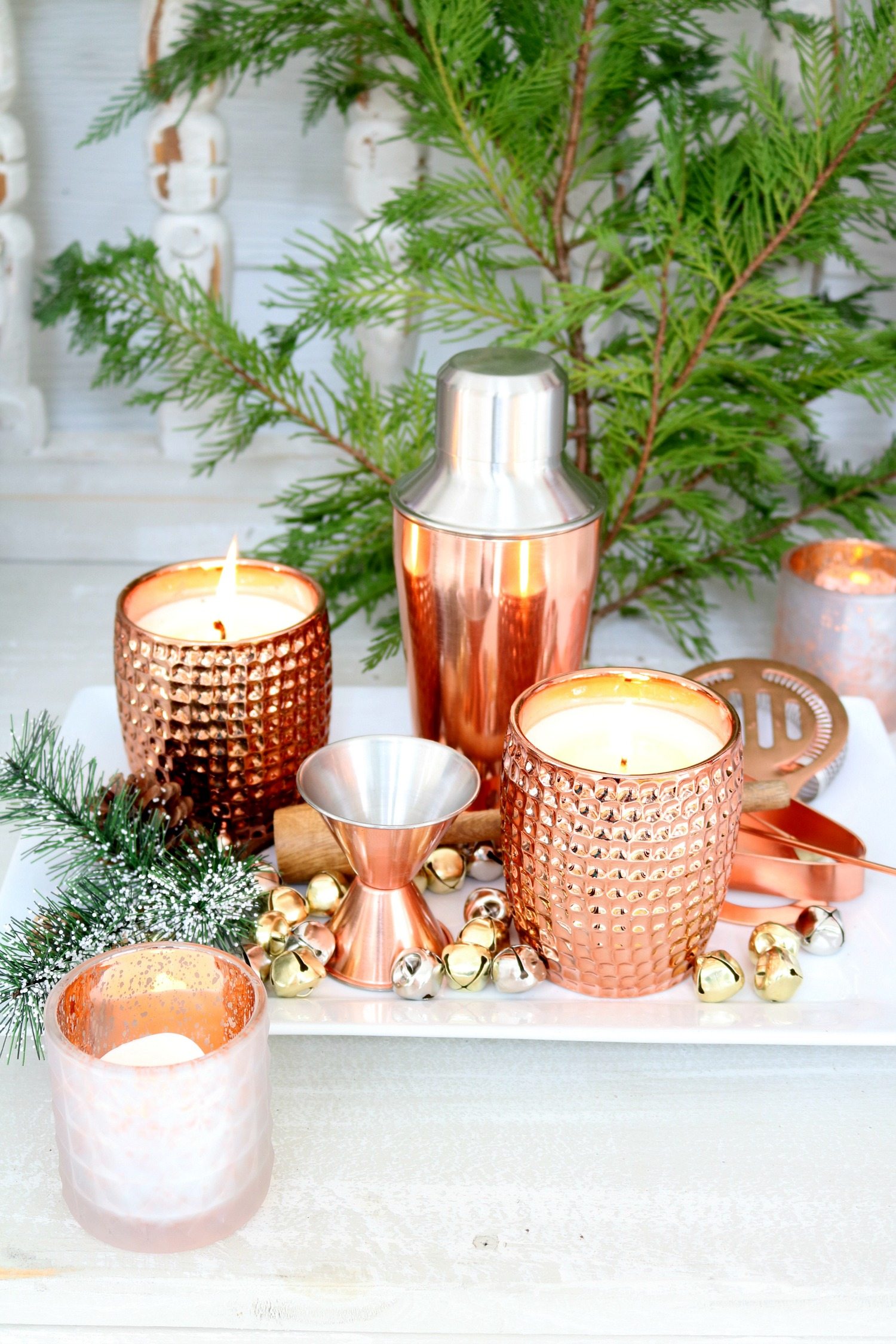 This post is sponsored by Better Homes & Gardens at Walmart. Affiliate links have been added for your convenience, I will add a list of all the products used at the bottom of each gift idea. All items are from the Better Homes & Gardens collection, except for the Christmas decor. All the opinions and love of the products are mine.
I've put together some fun ideas, even mixed in some thrifty finds. I think it's a great idea to add a few loved items, especially for presentation.
Gift Idea For the Christmas Lover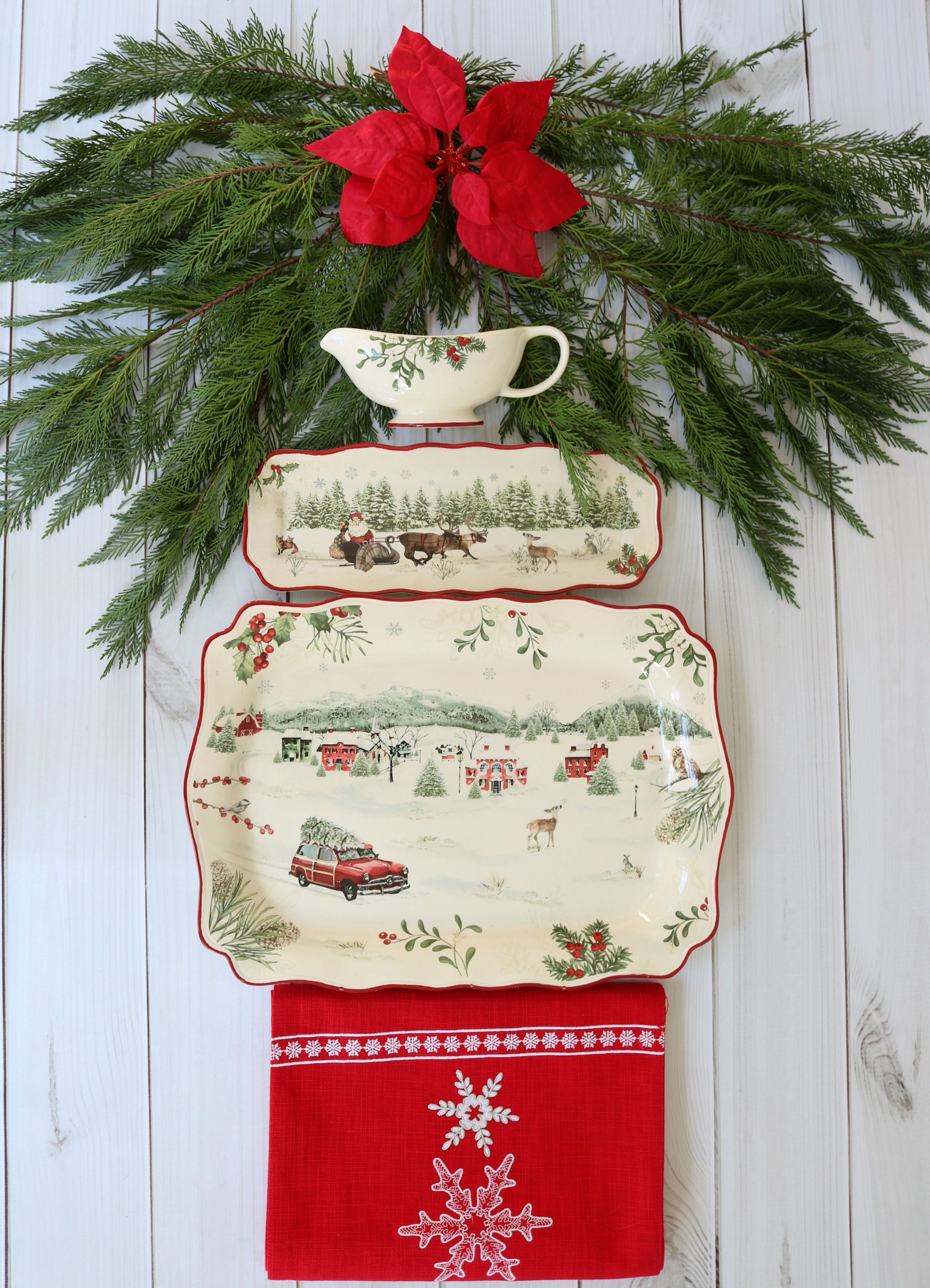 You know the Christmas lover, they start listening to Christmas music way before any one else. They love all things red and green, they're traditional and they know the true meaning of Christmas. The classic Better Homes & Gardens Heritage collection is the star for this gift idea.
Serving and making their guest feel special is at the top of their wish list. Their gravy is warm, their turkey is always moist and served on the most beautiful platter with cranberry sauce nearby.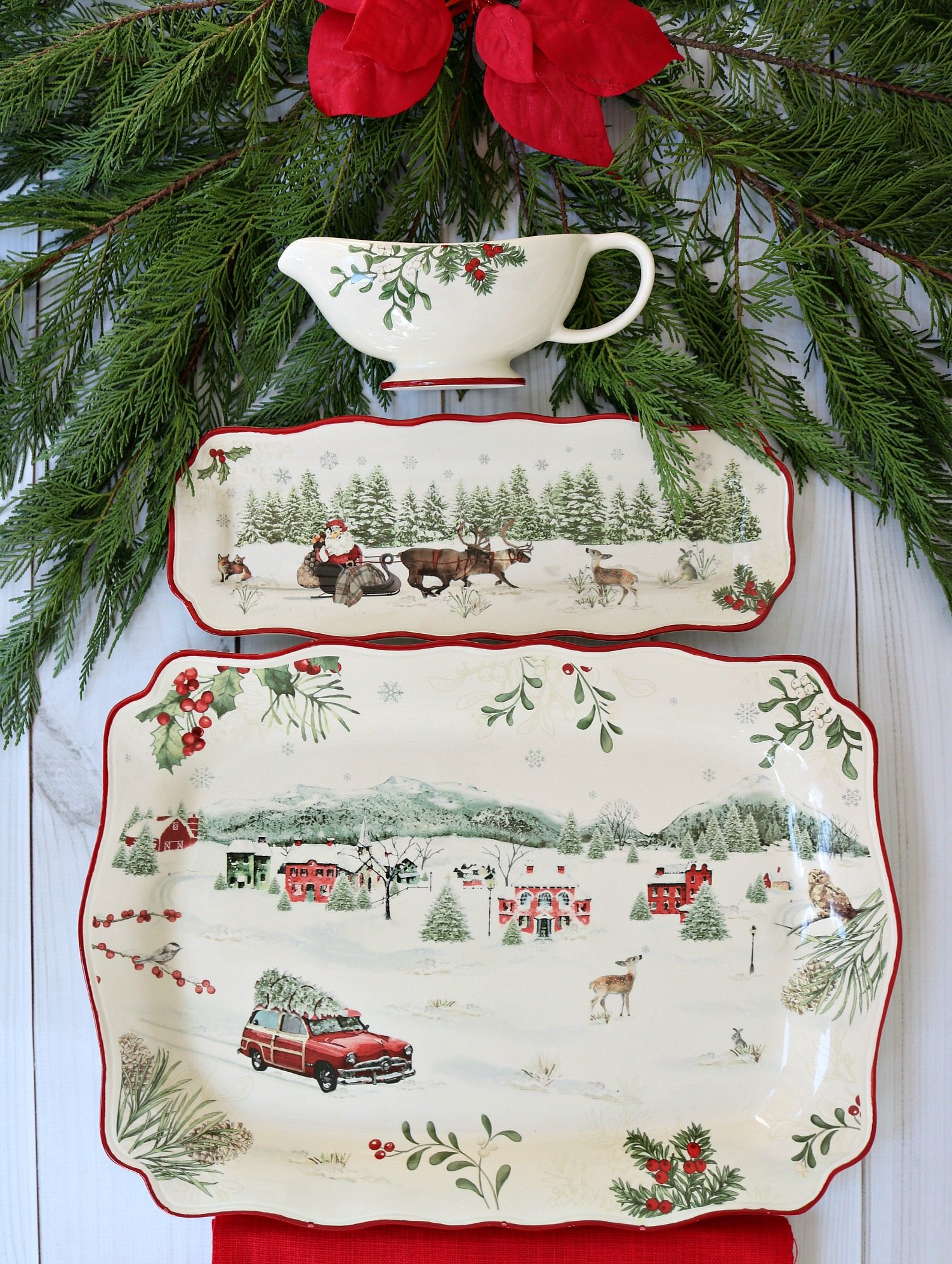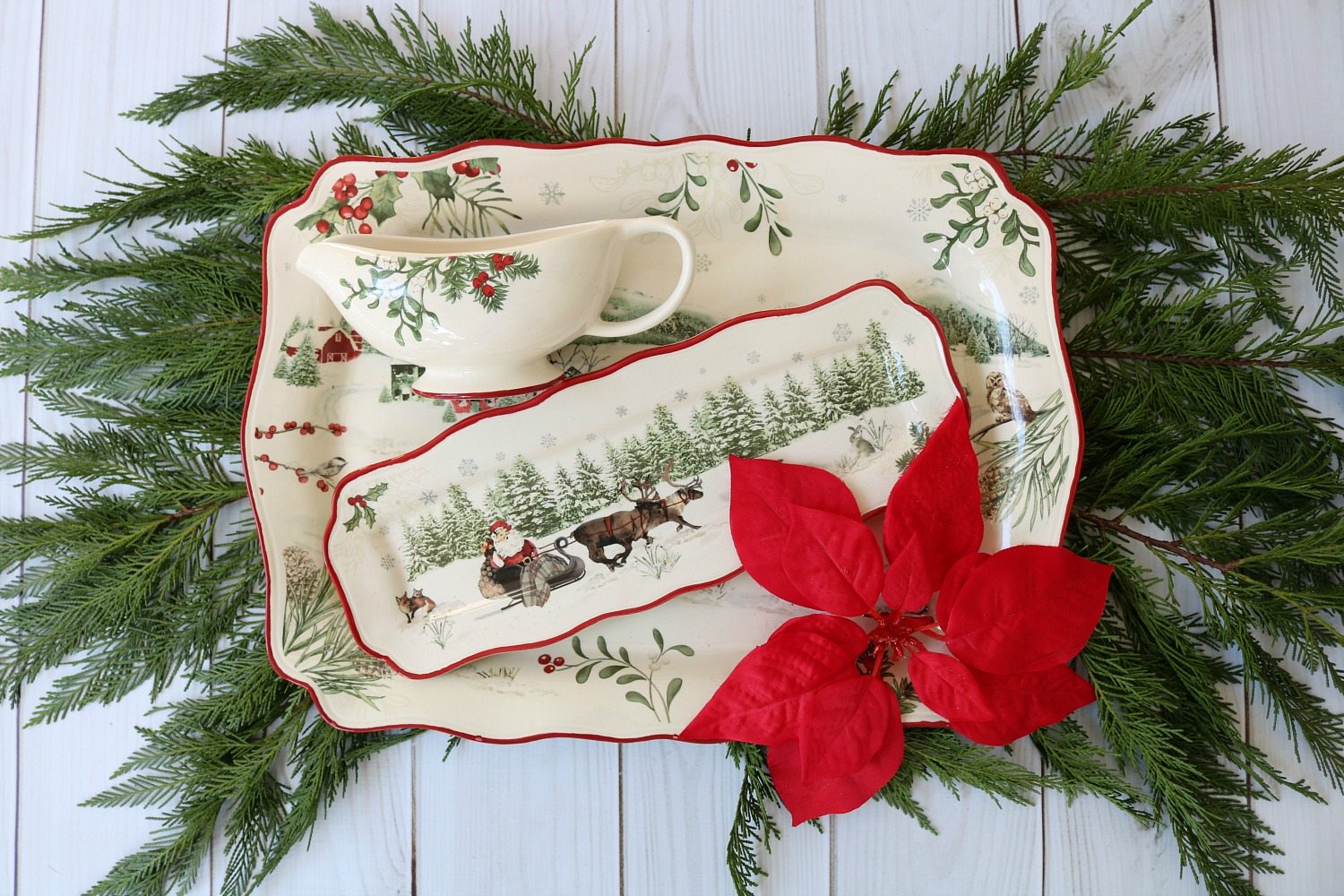 Stack up the goodies and add a red ribbon.
Shop this idea:
[show_shopthepost_widget id="2940936″]
For the Warm & Cozy Entertainer: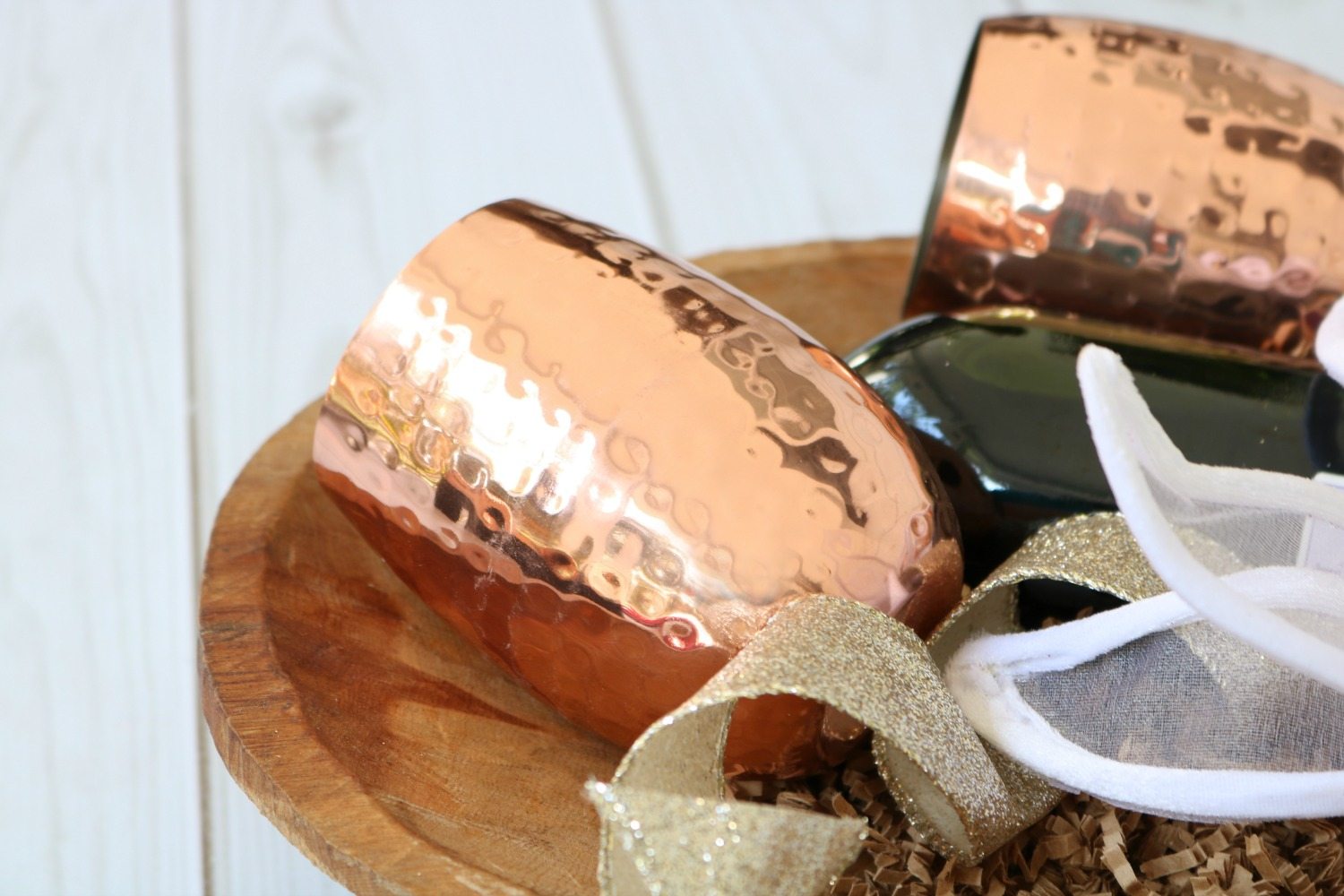 The warm and cozy entertainer always has time for you. They listen to every word you say, they laugh at your crazy jokes and want you to stay longer than you should. Don't go.
Fill a found dough bowl, with a little shredded paper and you have the perfect backdrop for these gorgeous copper wine glasses. Add their favorite bottle of wine, bubbly or sparkling cider.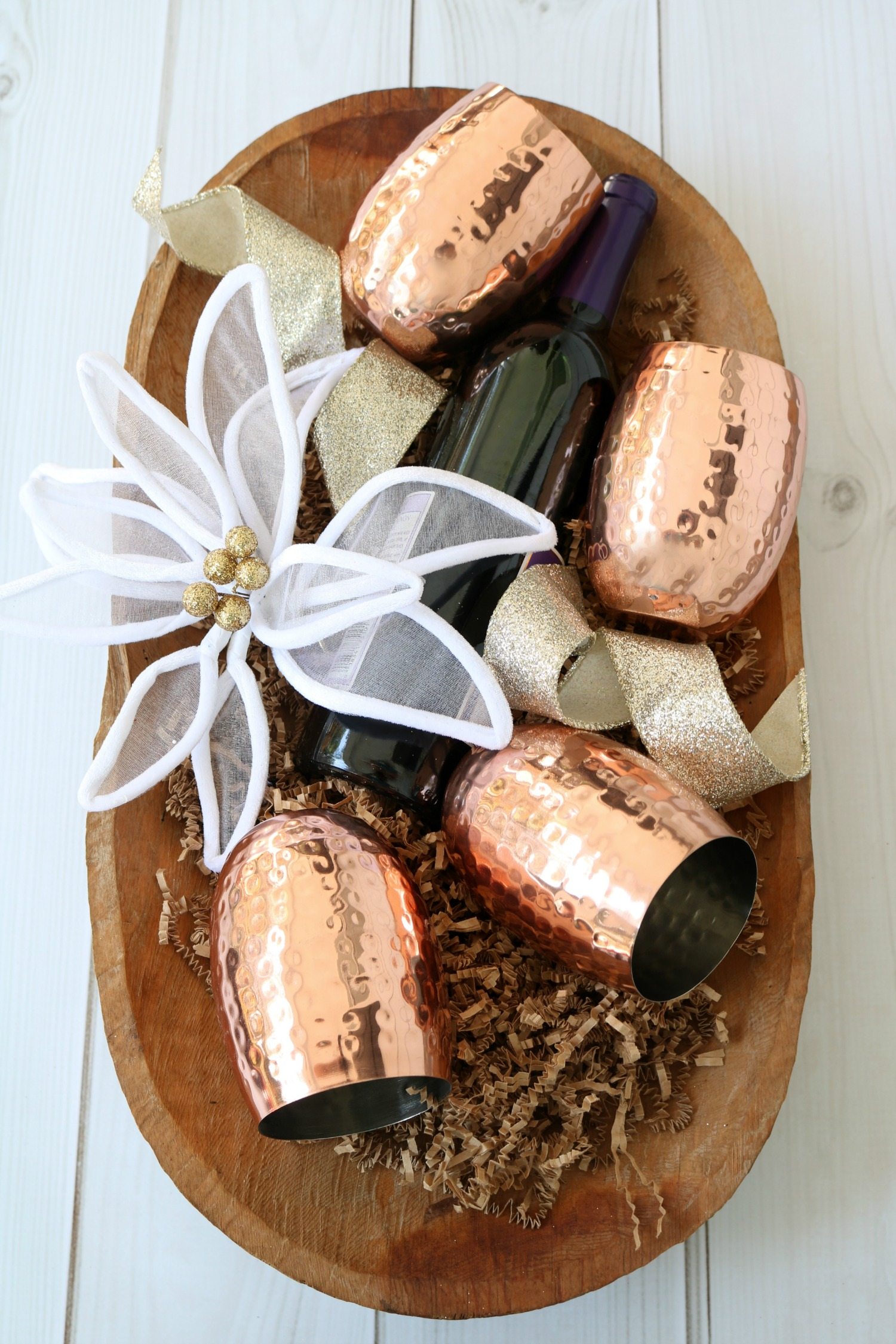 Find the wine glasses here:
[show_shopthepost_widget id="2940938″]
Gift Idea For The One That Smells Like Warm Cookies Baking: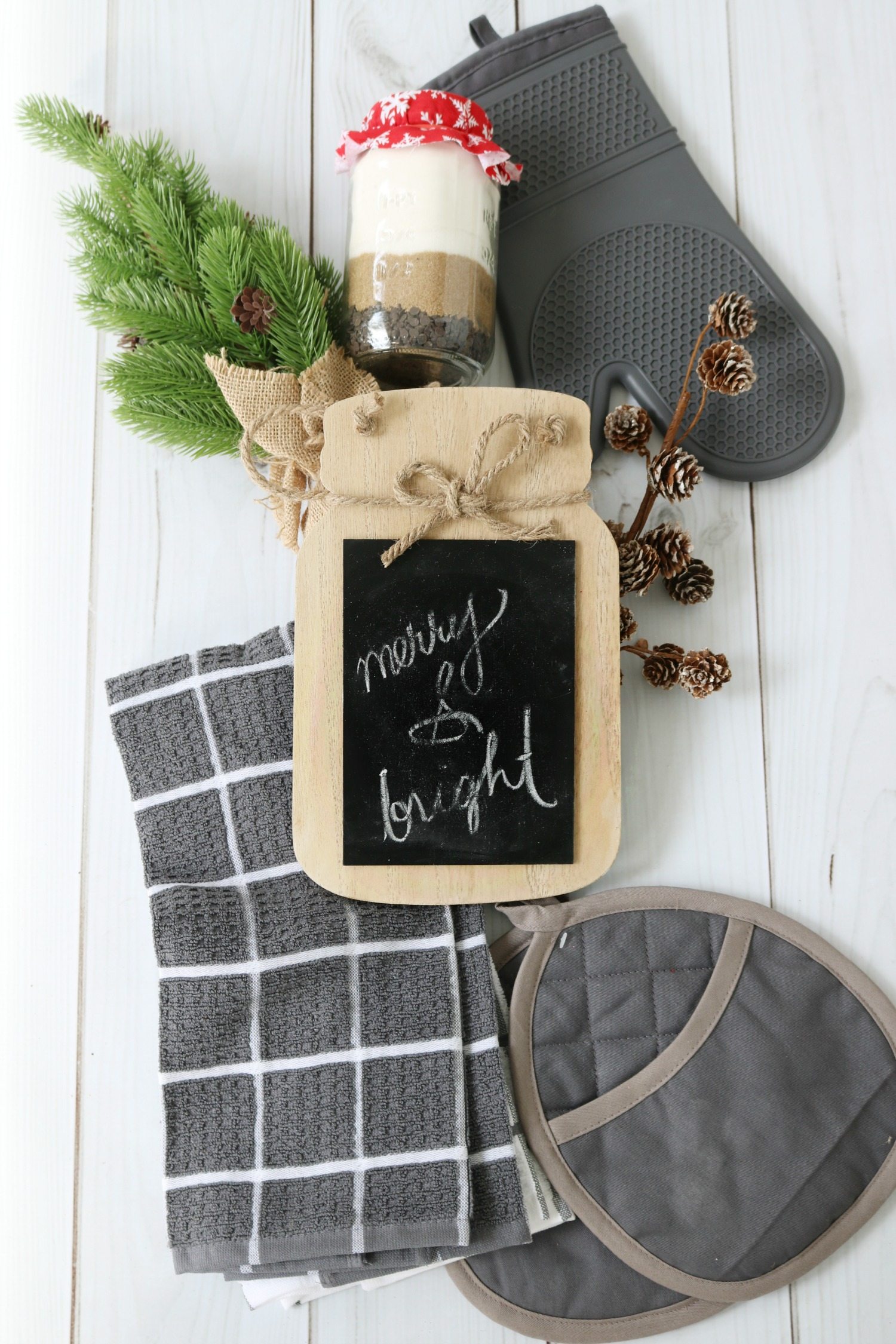 You know the baker, there's always a sprinkling of flour on their counter top and maybe on their face.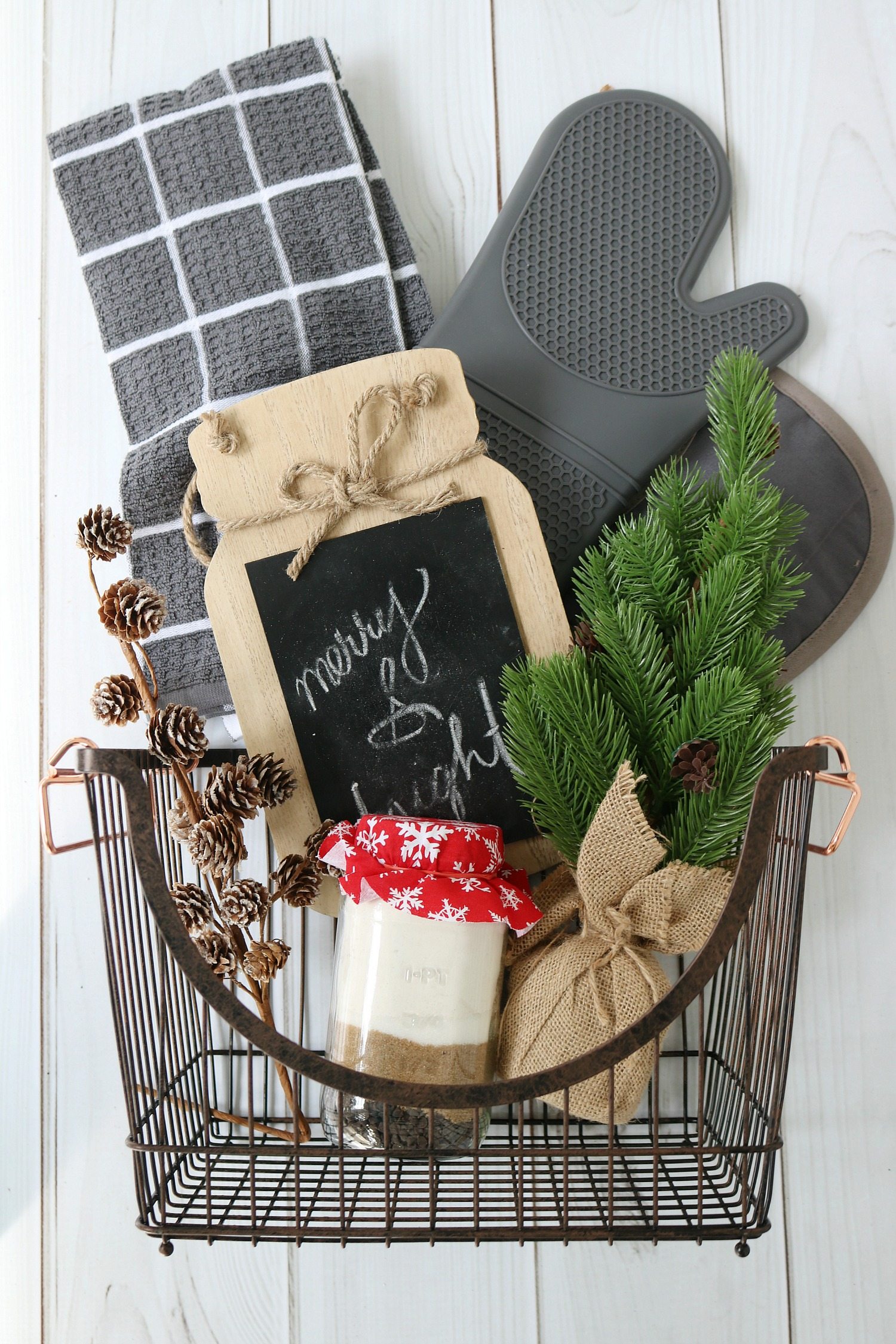 You find every reason in the book to visit them, they always have their latest creation waiting for you to taste test.
The cutest Better Homes & Gardens mason jar chalkboard is waiting for the latest recipe or what they need from the market. They can use the Better Homes & Gardens large stacking wire basket with unexpected copper handles to grab all the ingredients from the pantry.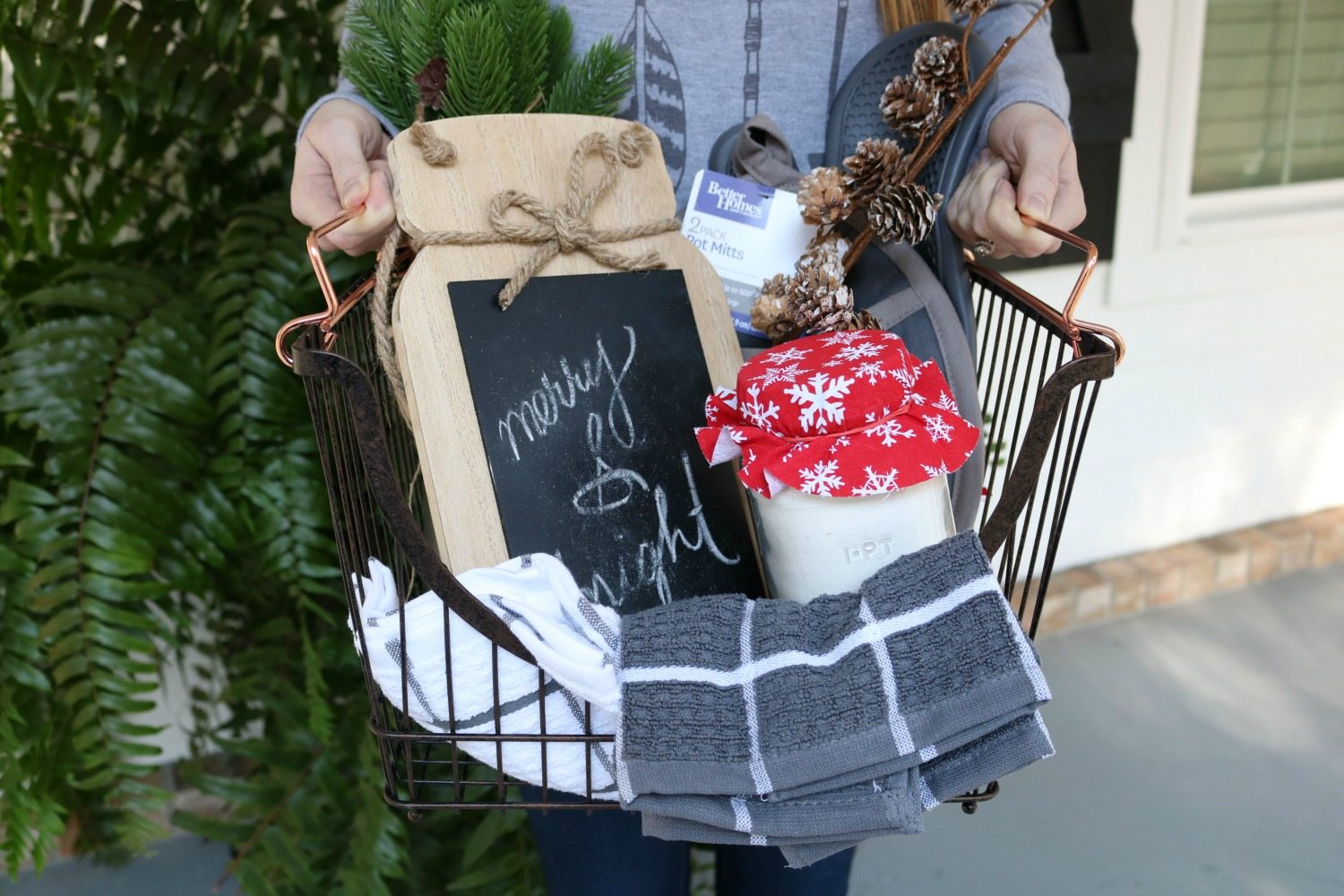 Find the items here:
[show_shopthepost_widget id="2940942″]
The Farmhouse Romantic: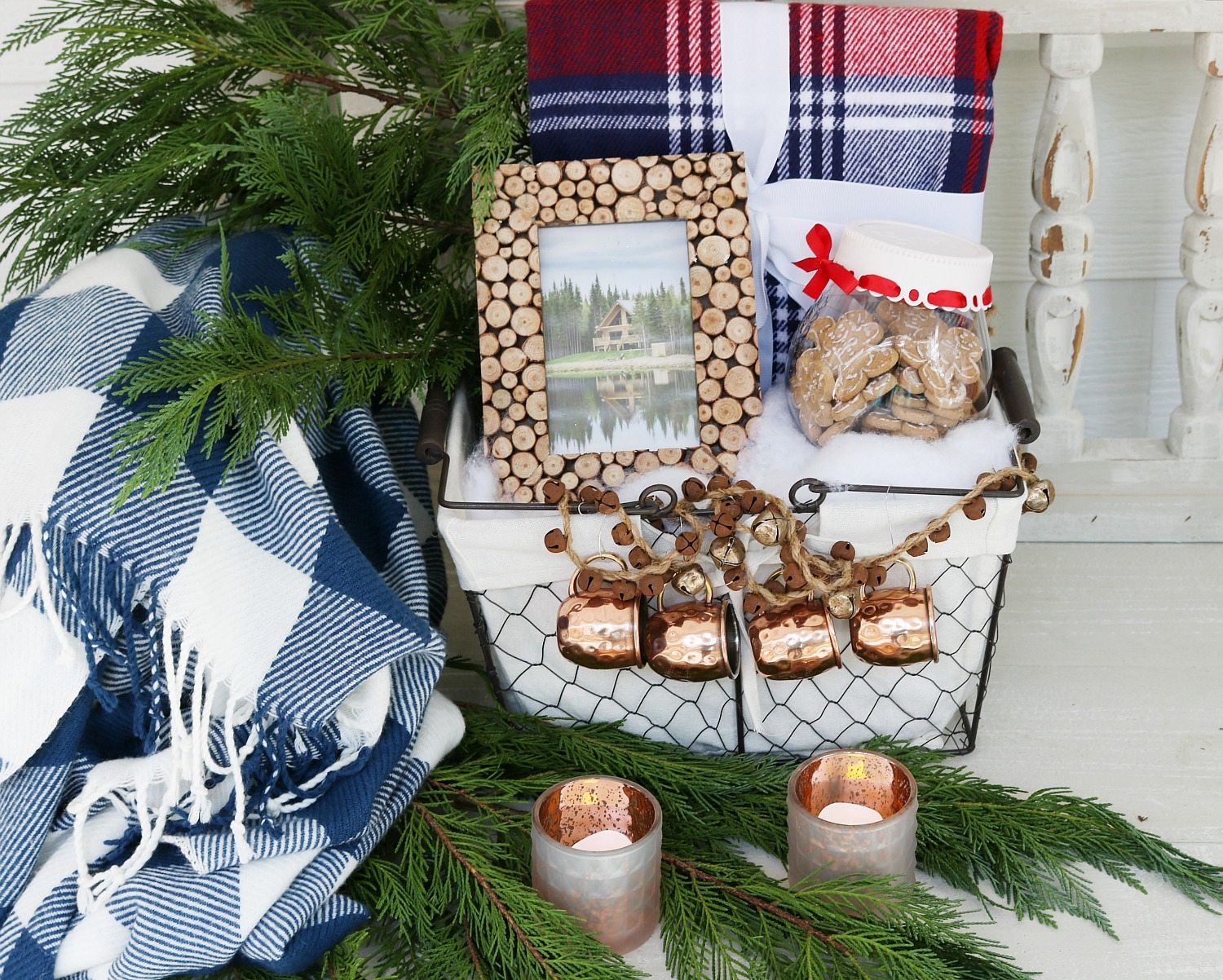 The farmhouse romantic had shiplap before Joanna showed up on the scene, they've repurposed every piece of a pallet and love all things plaid. Chicken wire is added bonus.
Plenty of warm plaid throws are always nearby to snuggle up and share a cup of cocoa and gingerbread cookies.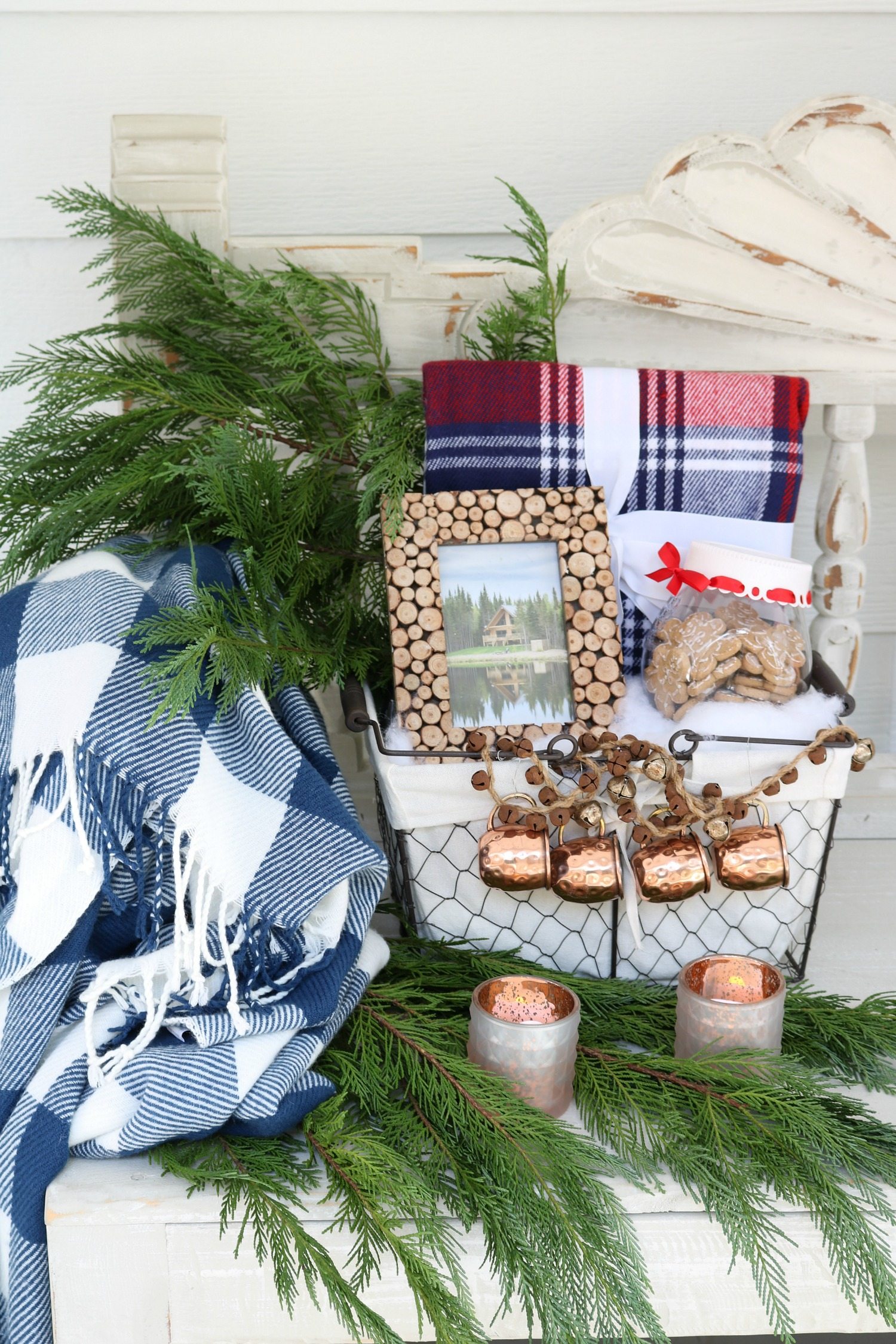 Their home is filled with memorable photos, this wooden frame will soon hold the memory of Christmas morning.
Basket contents:
[show_shopthepost_widget id="2940944″]
The gift that adds a Peaceful Glow: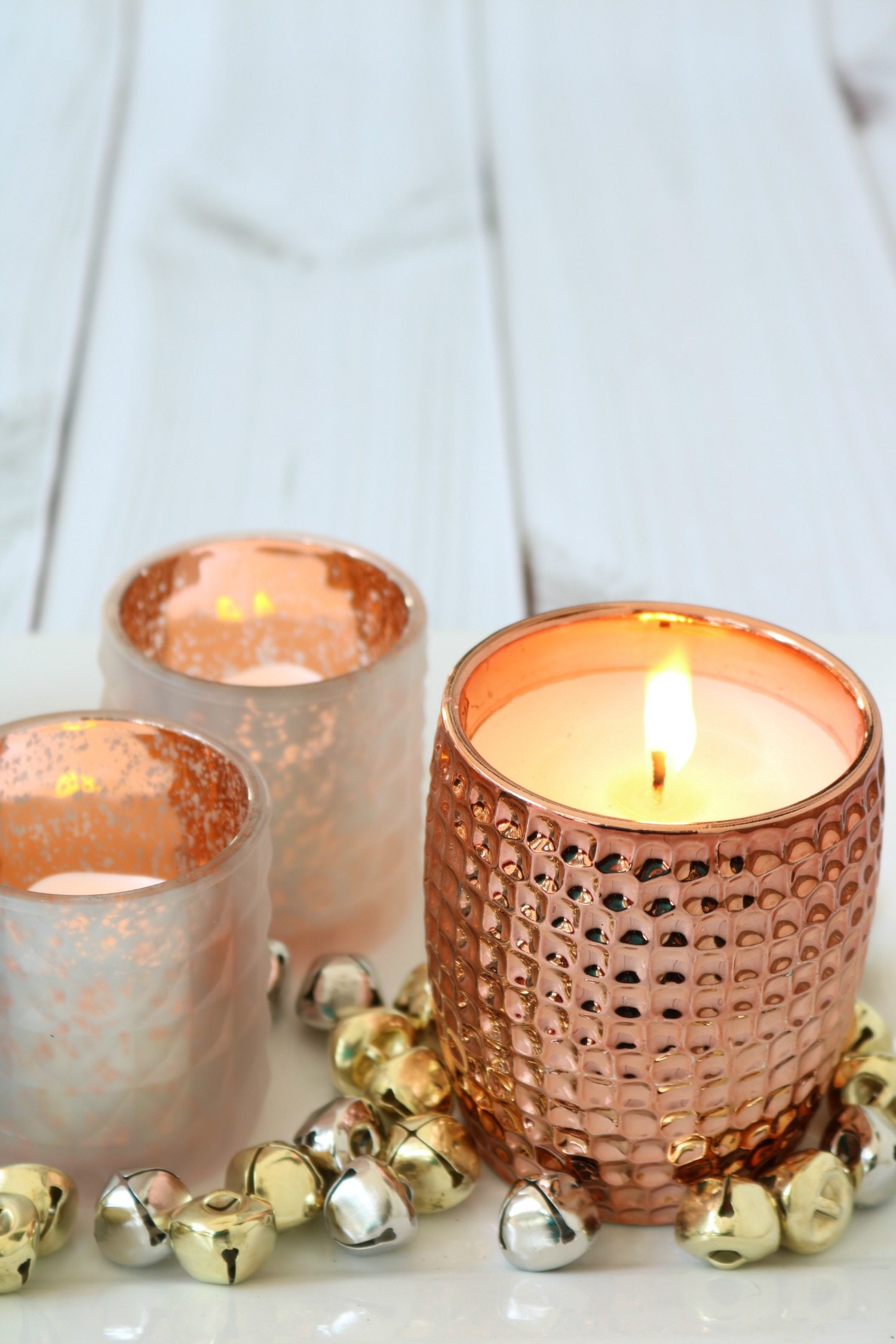 The candle lover moves through life with a rosy outlook. They turn off the lights off and burn all the candles, letting the day roll off their shoulders with each flicker of the flame.
We all want to be the Peaceful Glow candle lover!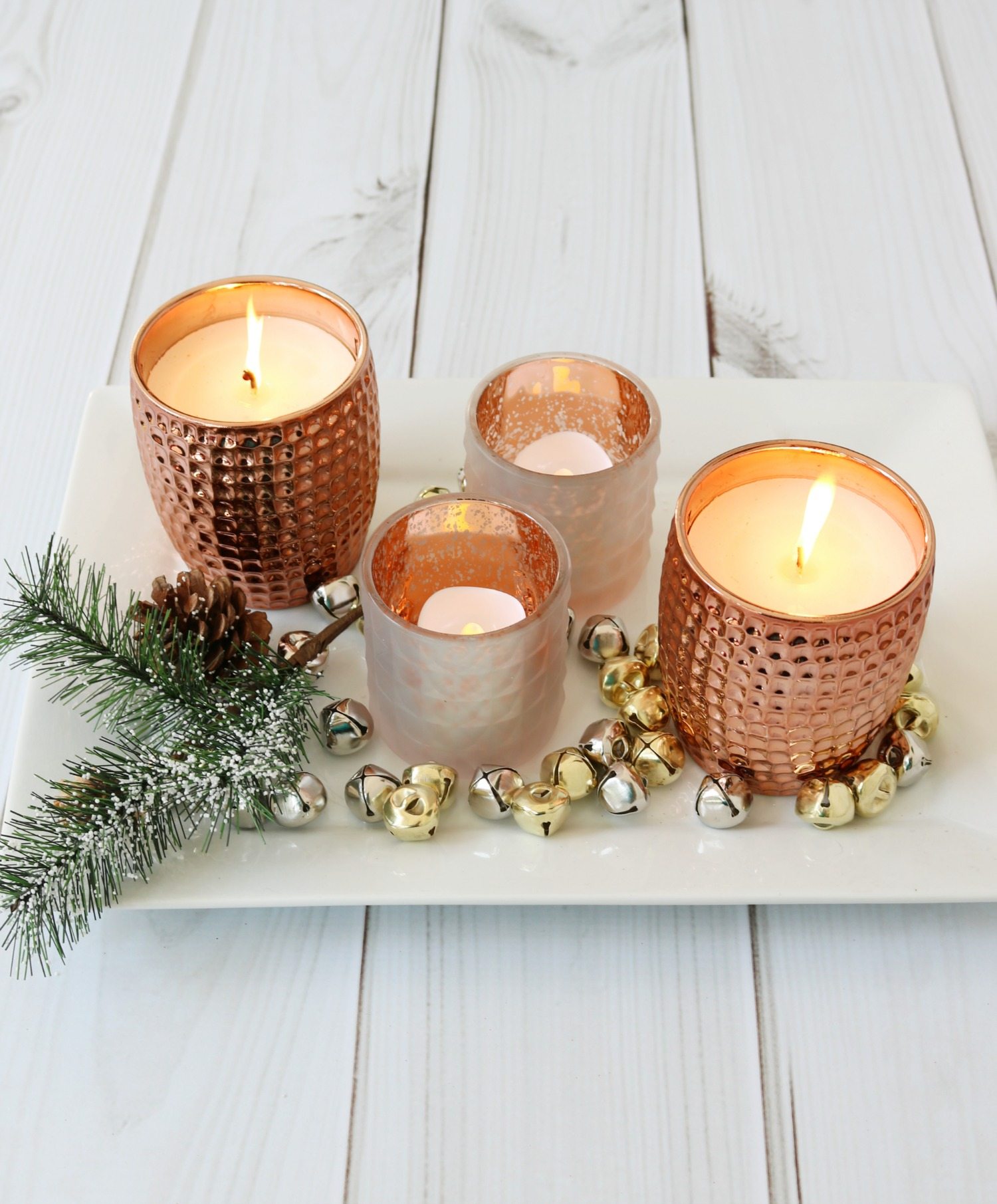 Use a white platter, toss on some jingle bells and light the candles.
Don't limit the Peaceful Glow gift to candles. They will love the glow, the aroma and peacefulness of this Better Homes & Gardens wax warmer.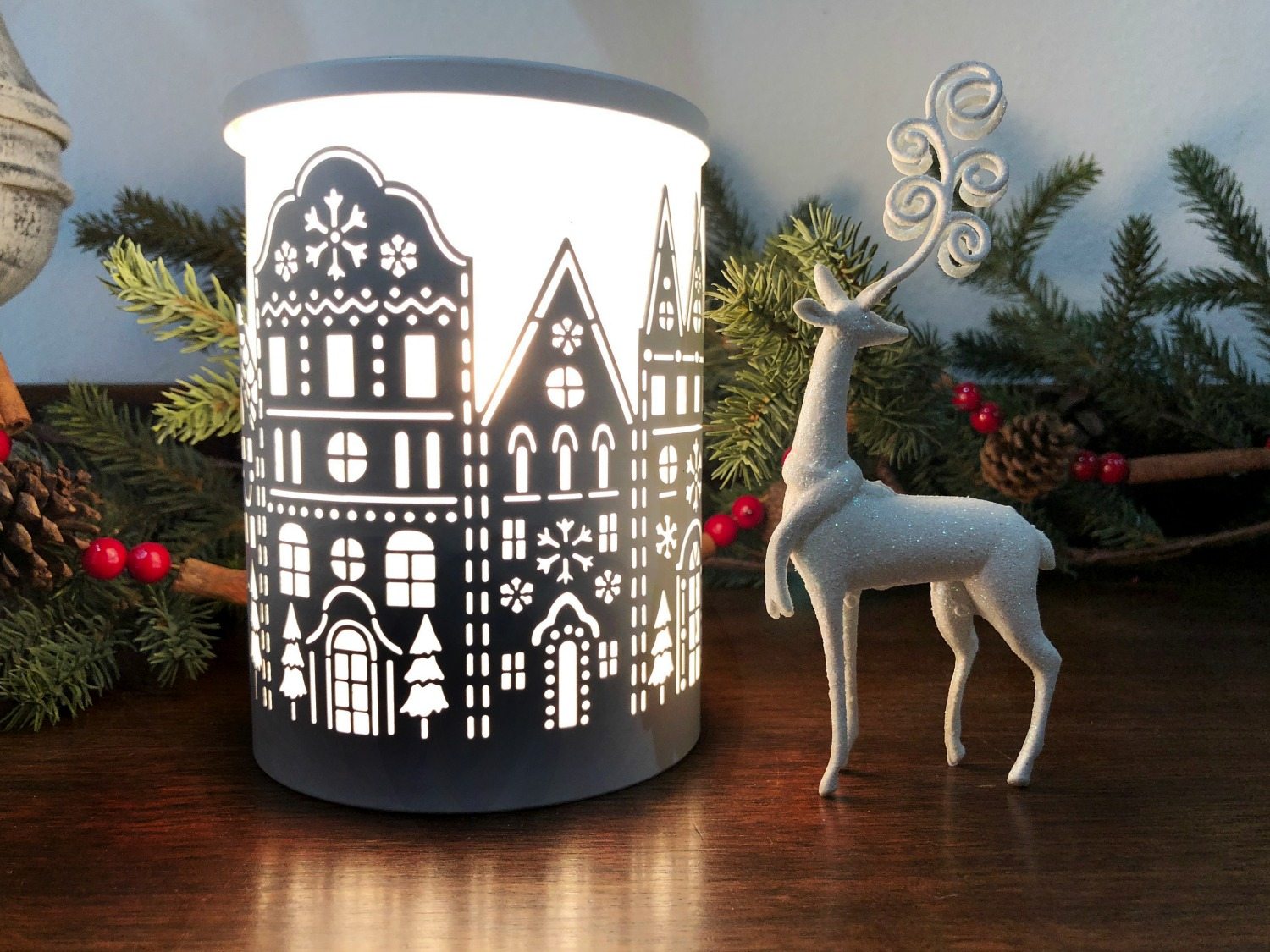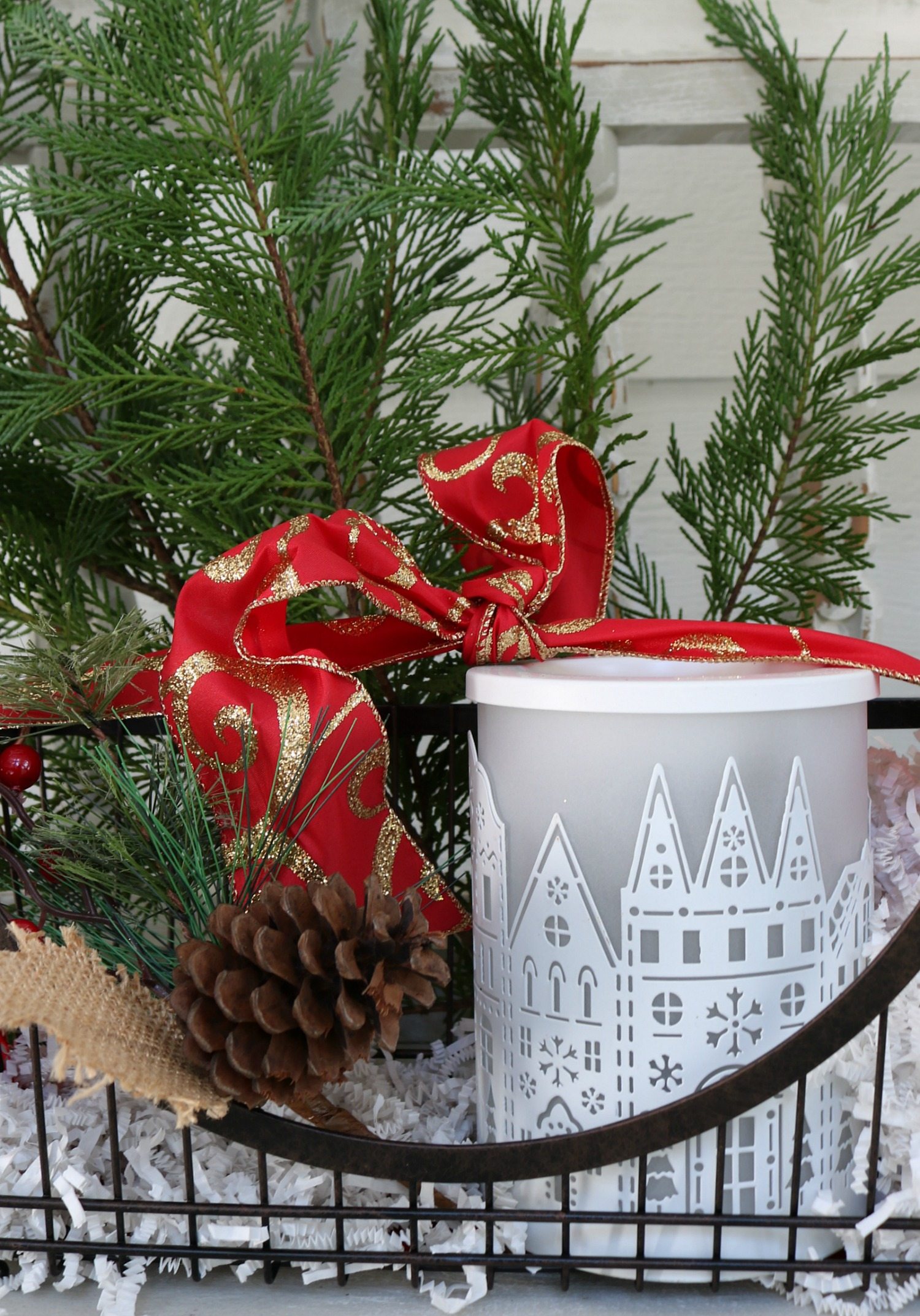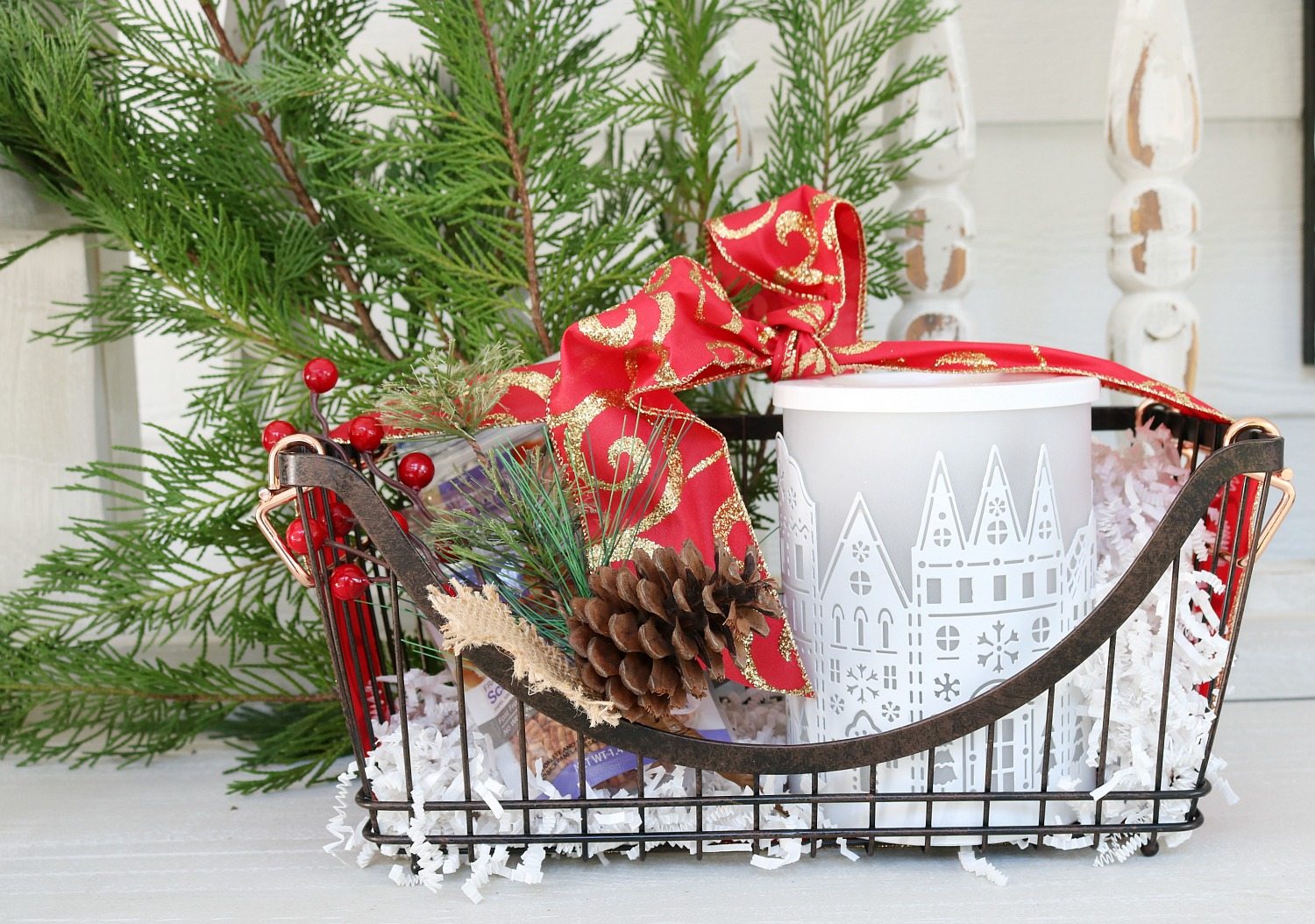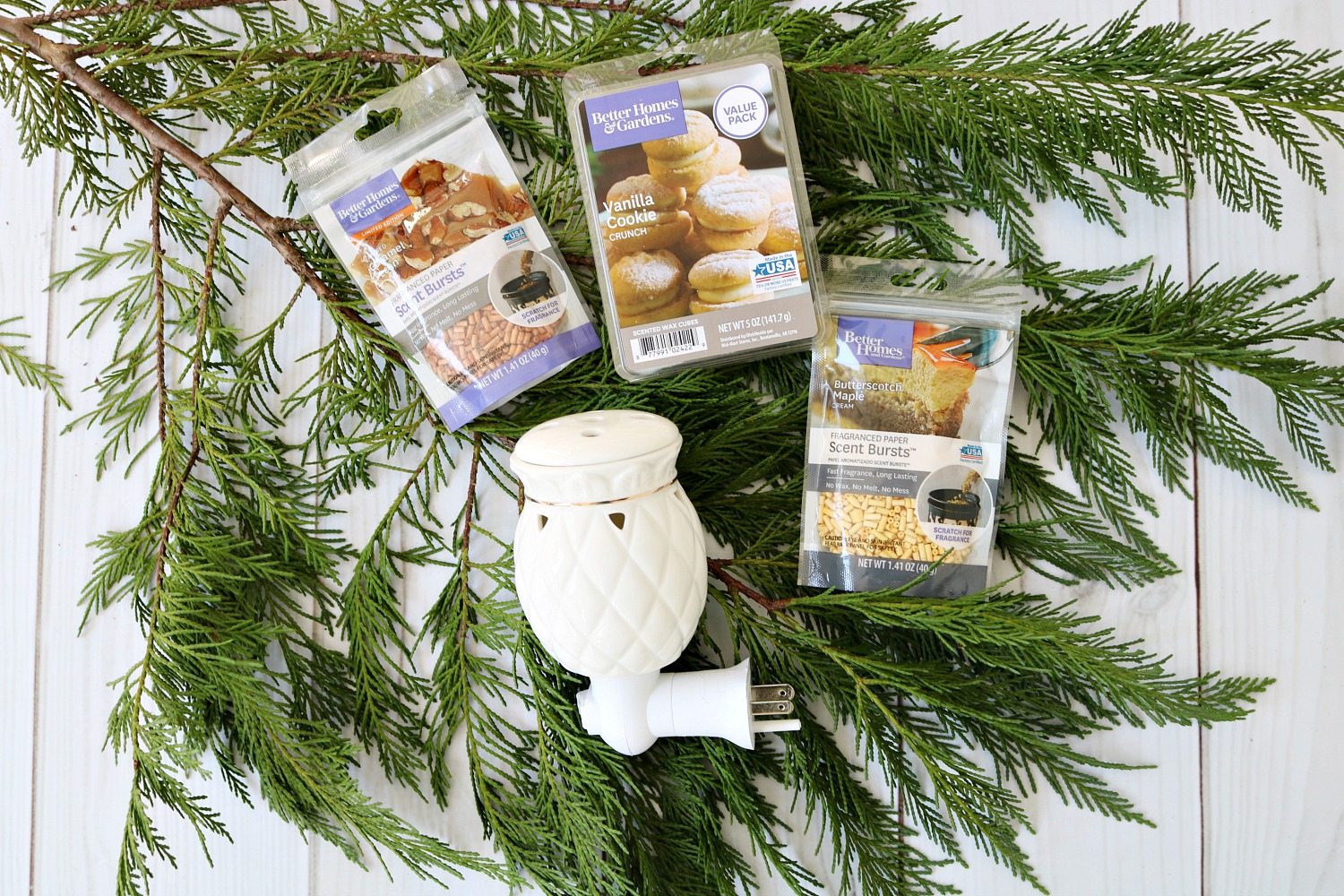 Fill a basket with all things that glow:
[show_shopthepost_widget id="2941030″]
For The Thoughtful Mason Jar Lover: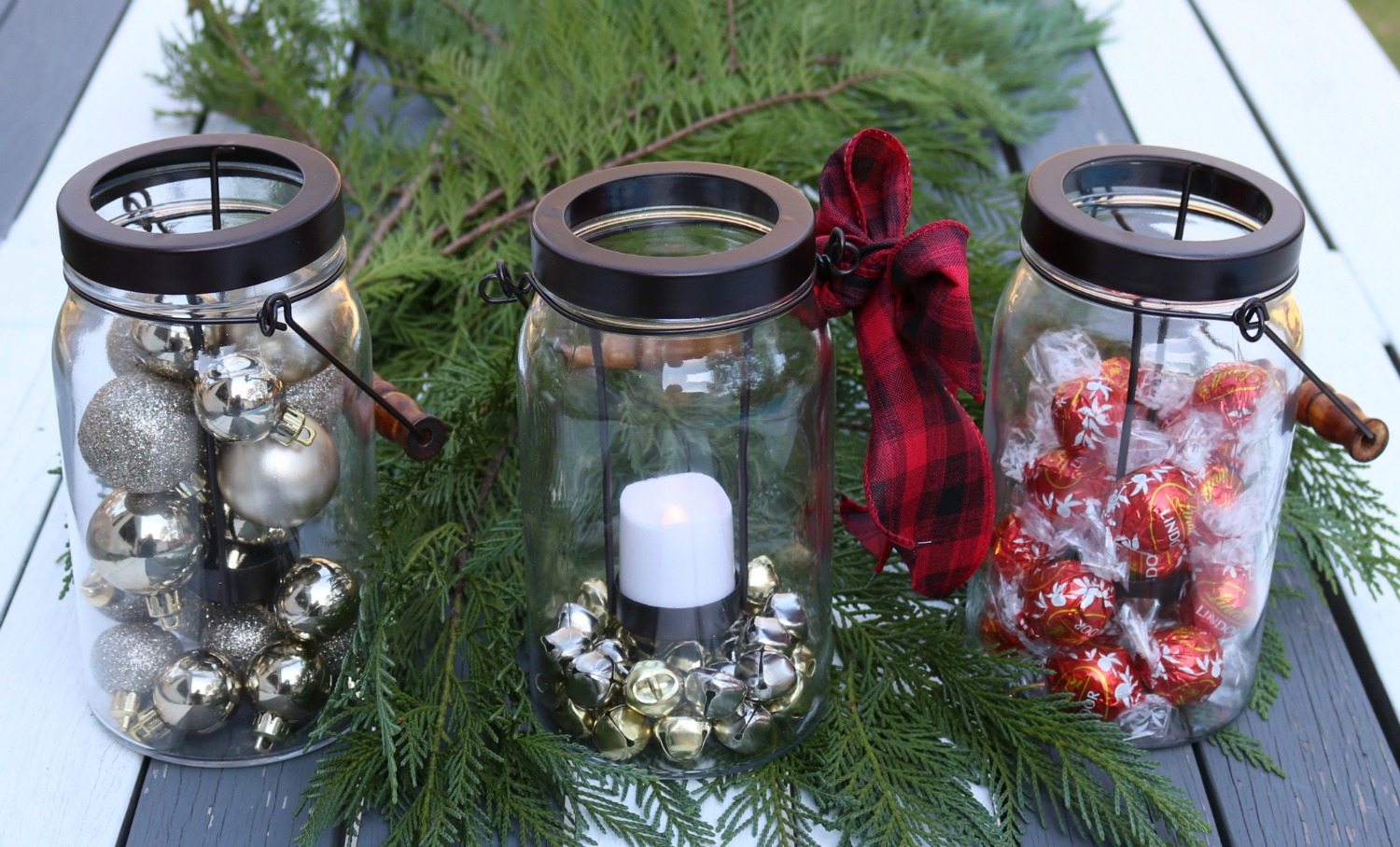 Mason jar shaped candle holders are perfect, give one or all three filled with candy, candles or all things shiny.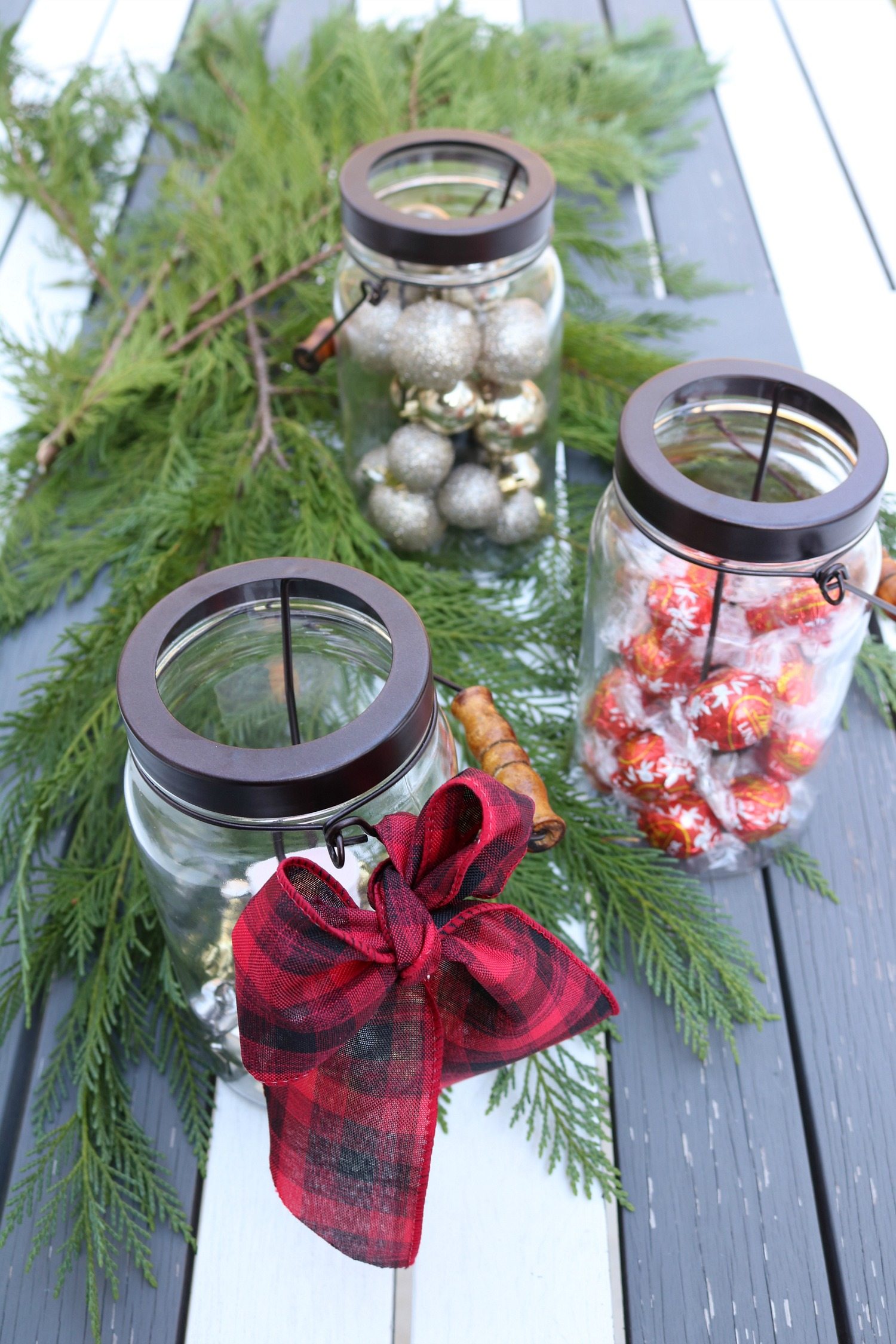 They come in a package of three, perfect for the teachers! Fill, add a bow and give:
[show_shopthepost_widget id="2941012″]
A Gift For The Handmade Craft Lover: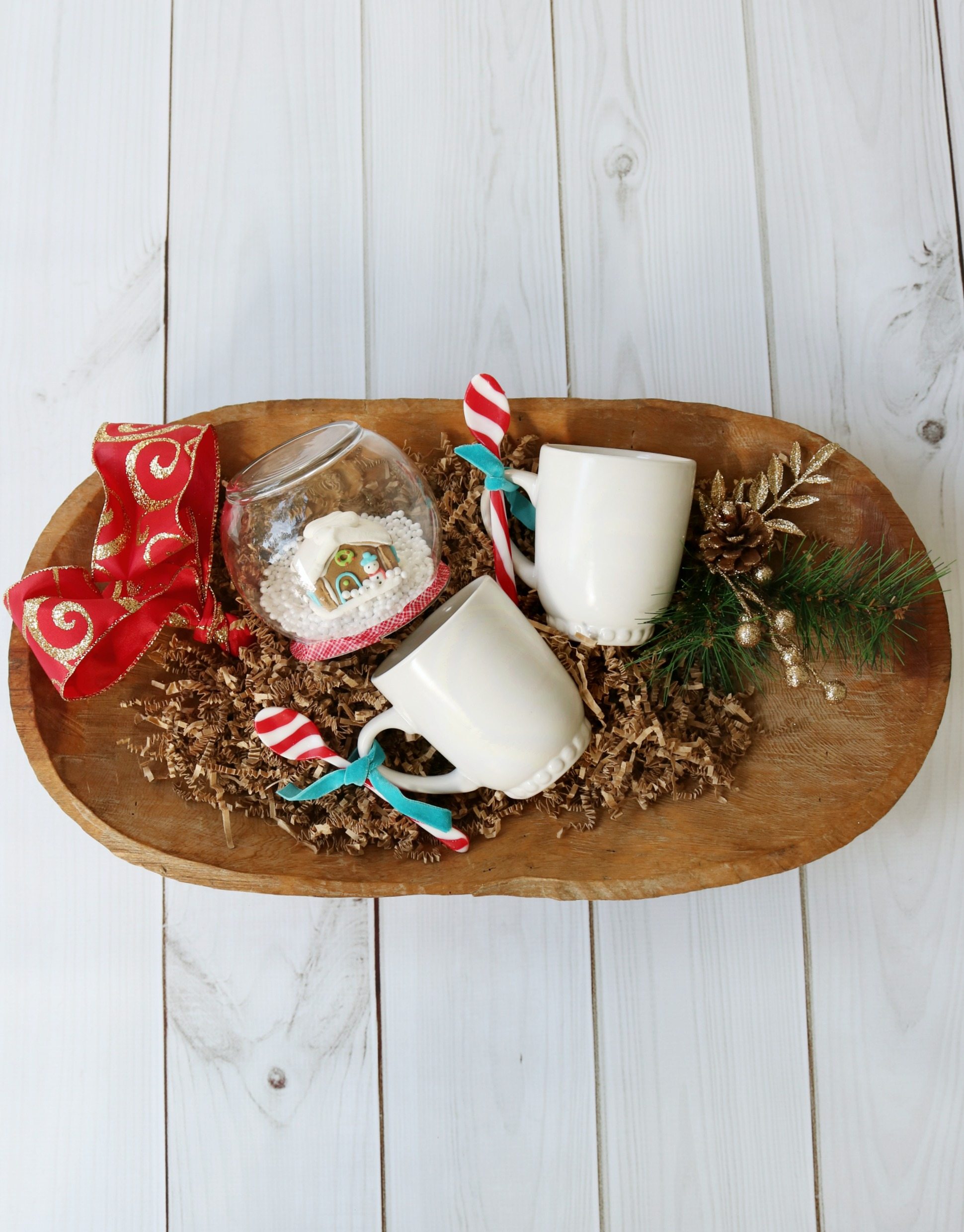 Make a Christmas craft, add mugs with peppermint spoons, it's the perfect simple, thoughtful and tasty gift.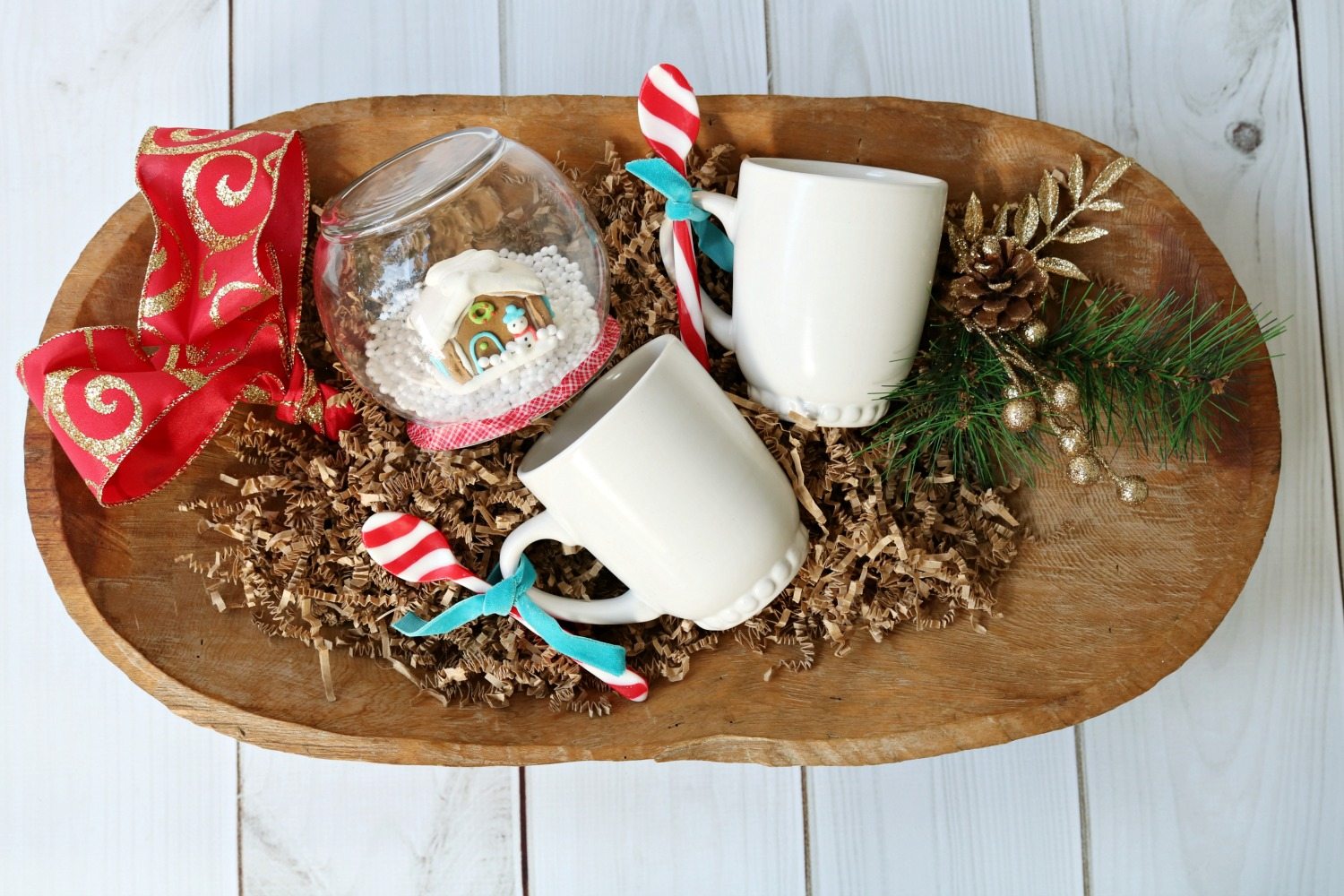 Better Homes & Gardens Beaded Dinnerware comes in two colors:
[show_shopthepost_widget id="2941016″]
For The "Who Wants a Drink" Gift Idea: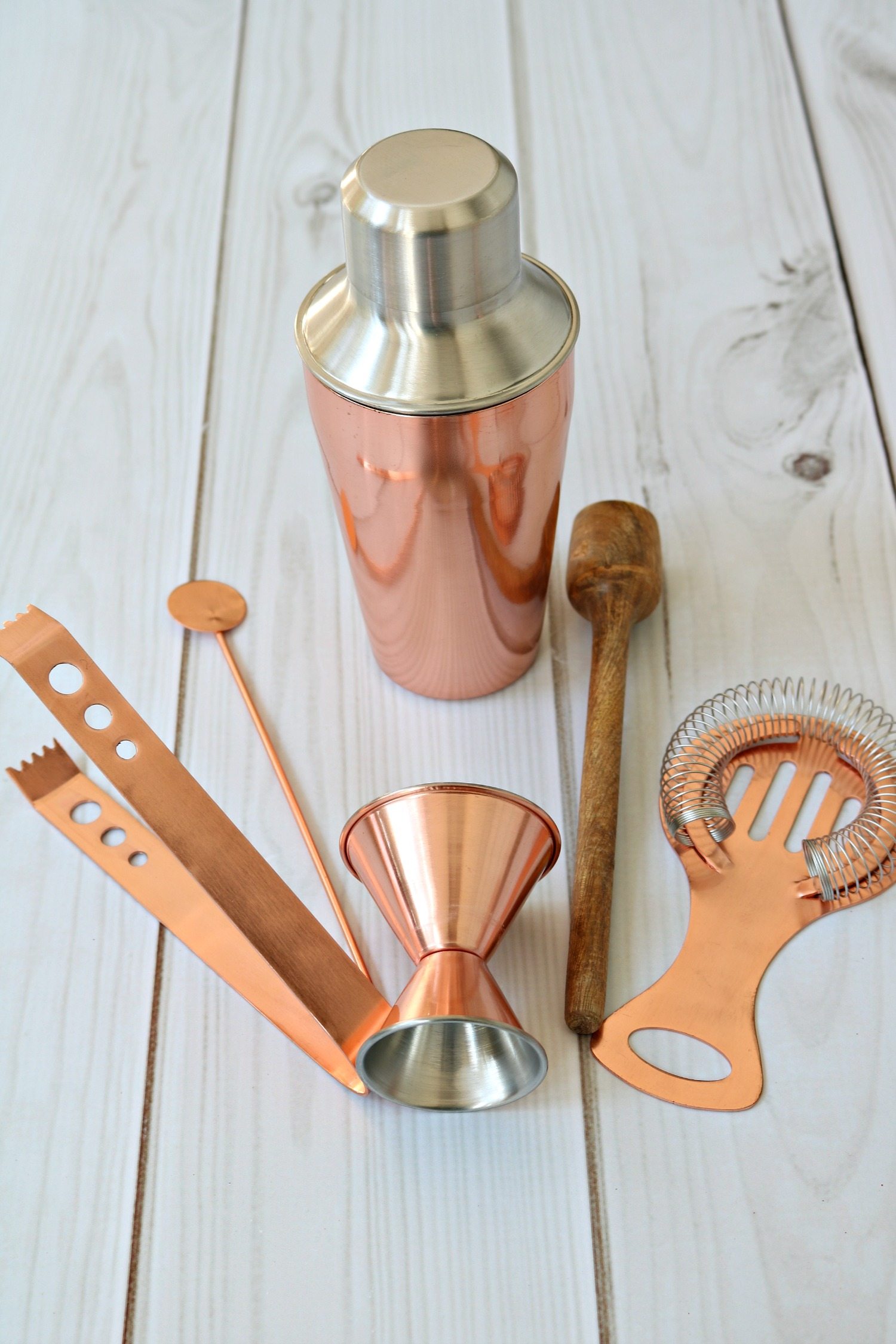 They're always ready to celebrate the day, they love this beautiful copper bar set. Ice not included 😉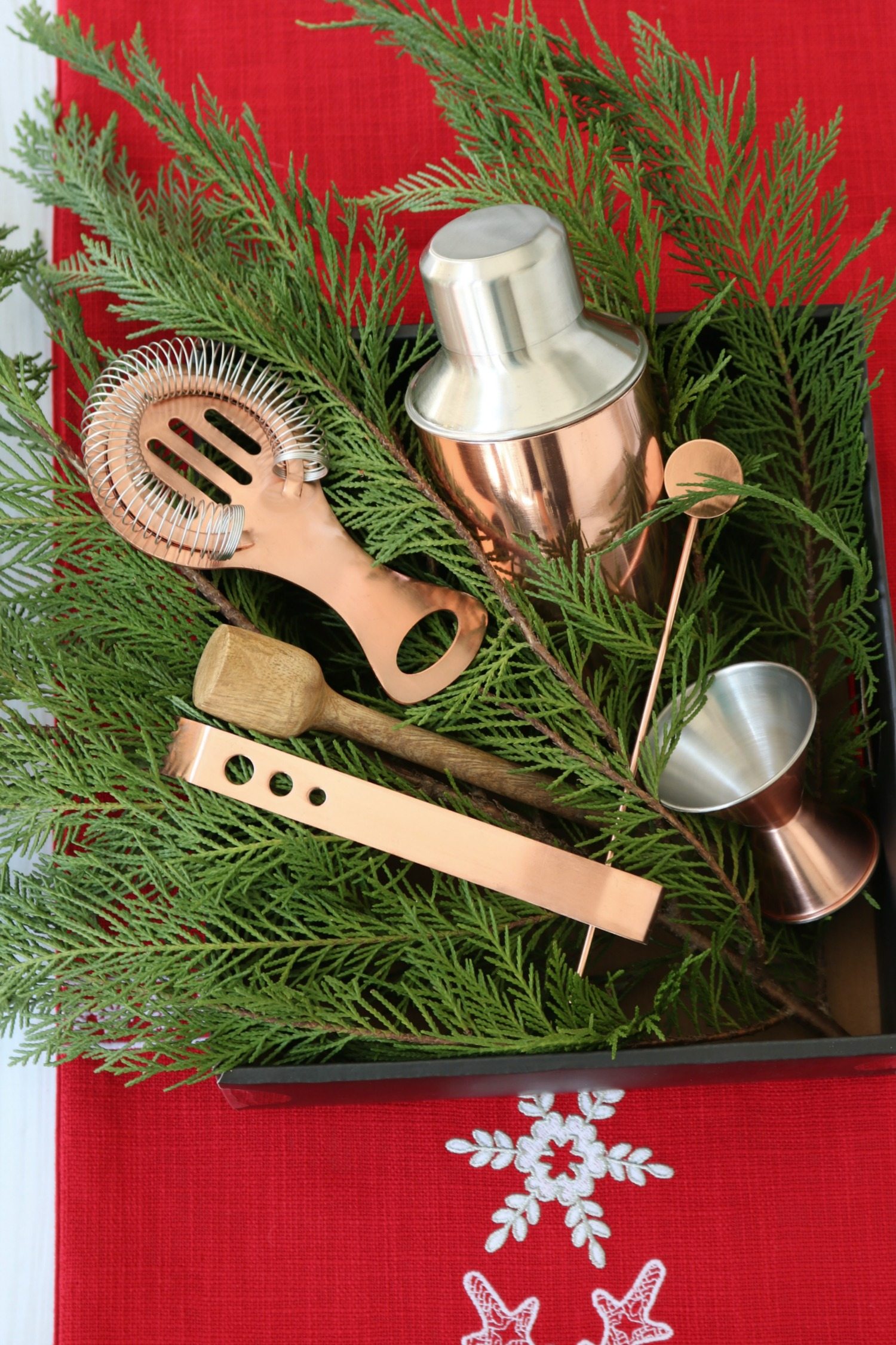 They invite the peaceful glow friends over and the warm and cozies. The romantic farmhouse stops and picks up the Christmas lover, who suggests the cookie baker come too!
Get together for the holidays, the gift of time goes great with all of these affordable Christmas gift ideas.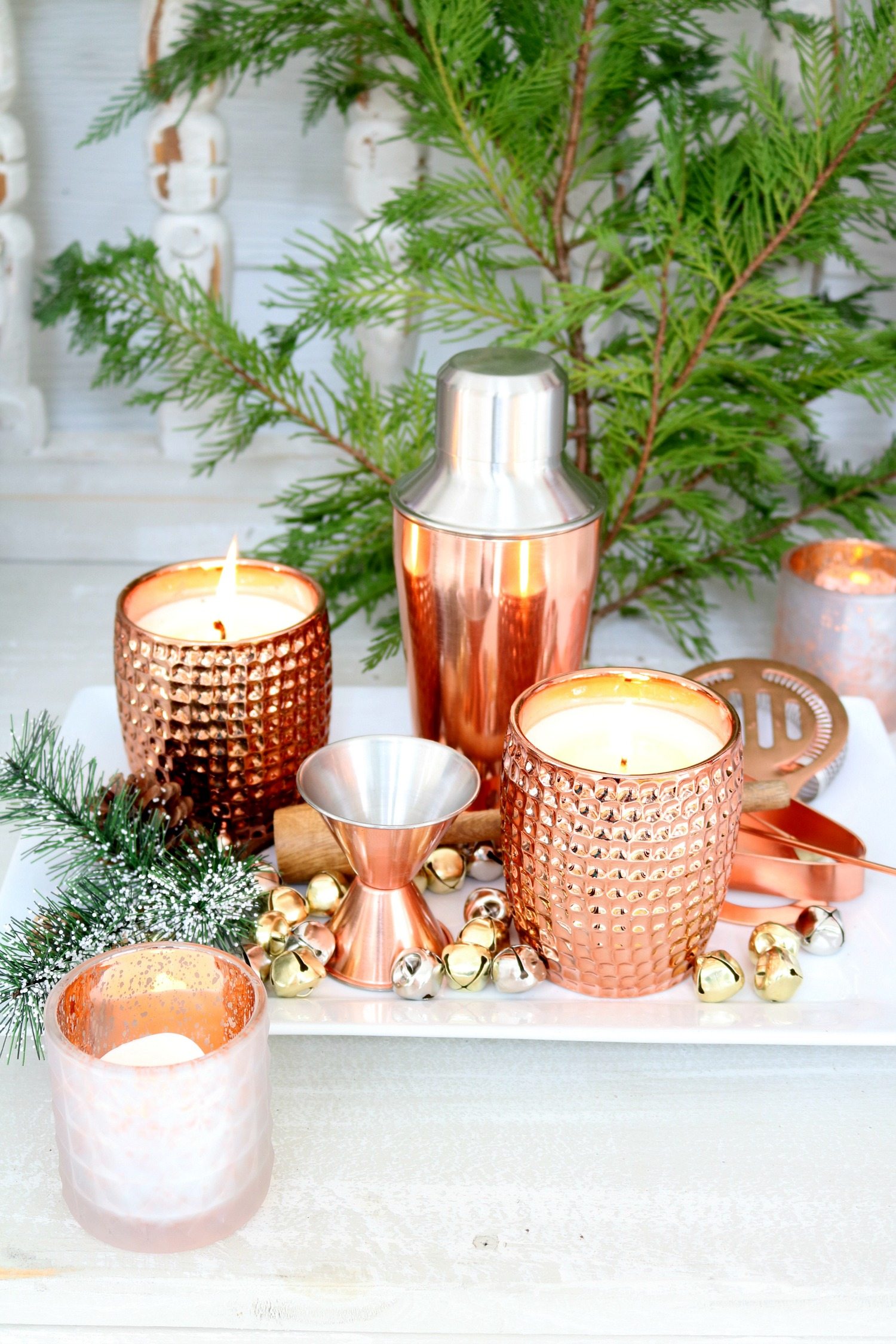 Celebrate tray:
[show_shopthepost_widget id="2941021″]
Pin it for later, when you are looking for that special gift idea: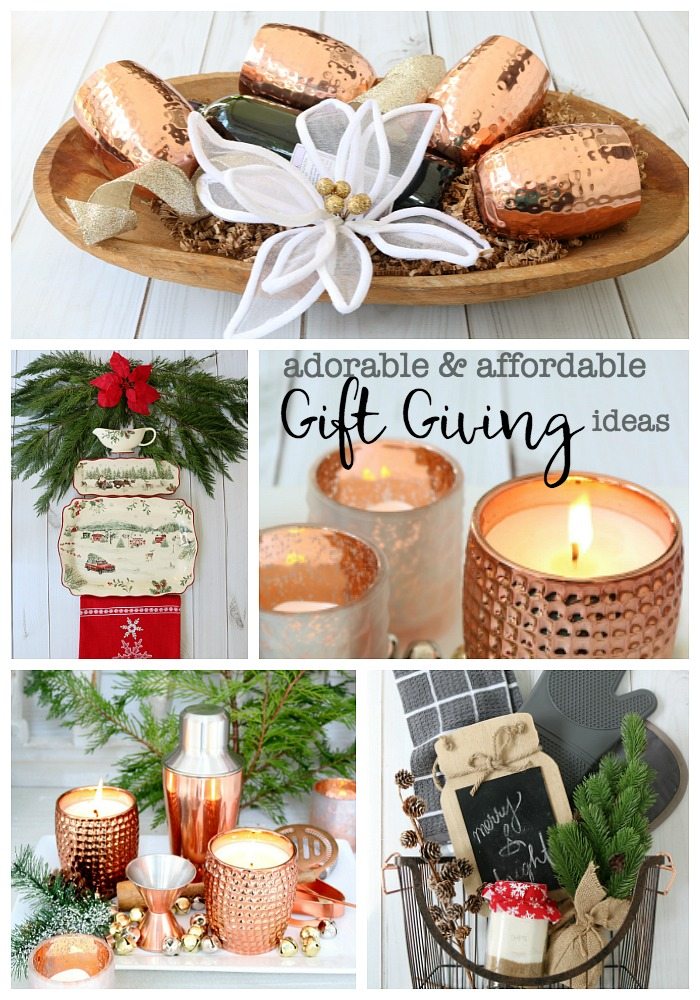 Keep up with all the beautiful Better Homes & Gardens at Walmart choices: Instagram – Twitter – Facebook – Pinterest – Website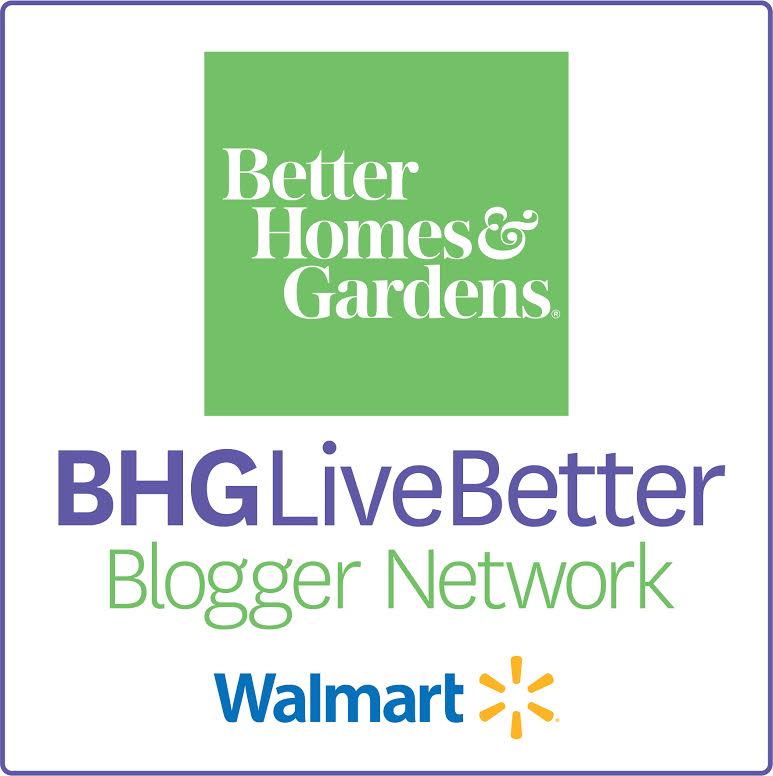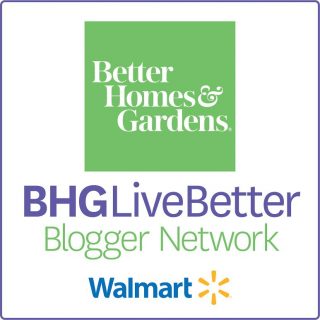 Be sure to check online, they have so many beautiful items! I love finding affordable decor and organization items at Walmart and sharing it with my readers, I am proud to be a part of the Better Homes & Gardens Live Better Blogger Network!