Antique Kitchen tools get a spring makeover! I was so excited to grab these antique kitchen tools this weekend, while we were shopping in Opelika, Al. I wasn't sure what I'd do with them but I knew that I didn't want to do anything with the patina of the paint or the aged wire so I came up with these simple decor ideas that I can change up seasonally!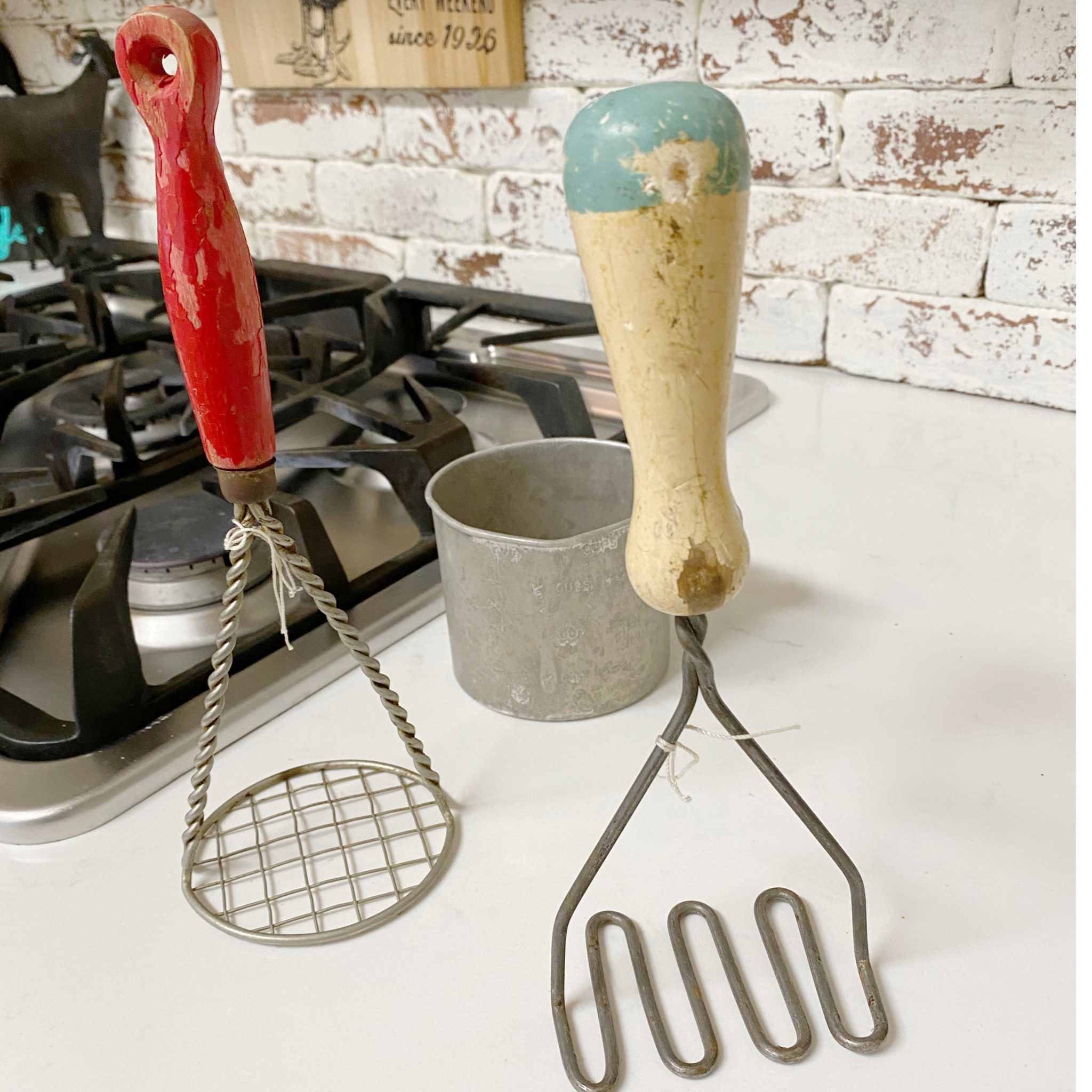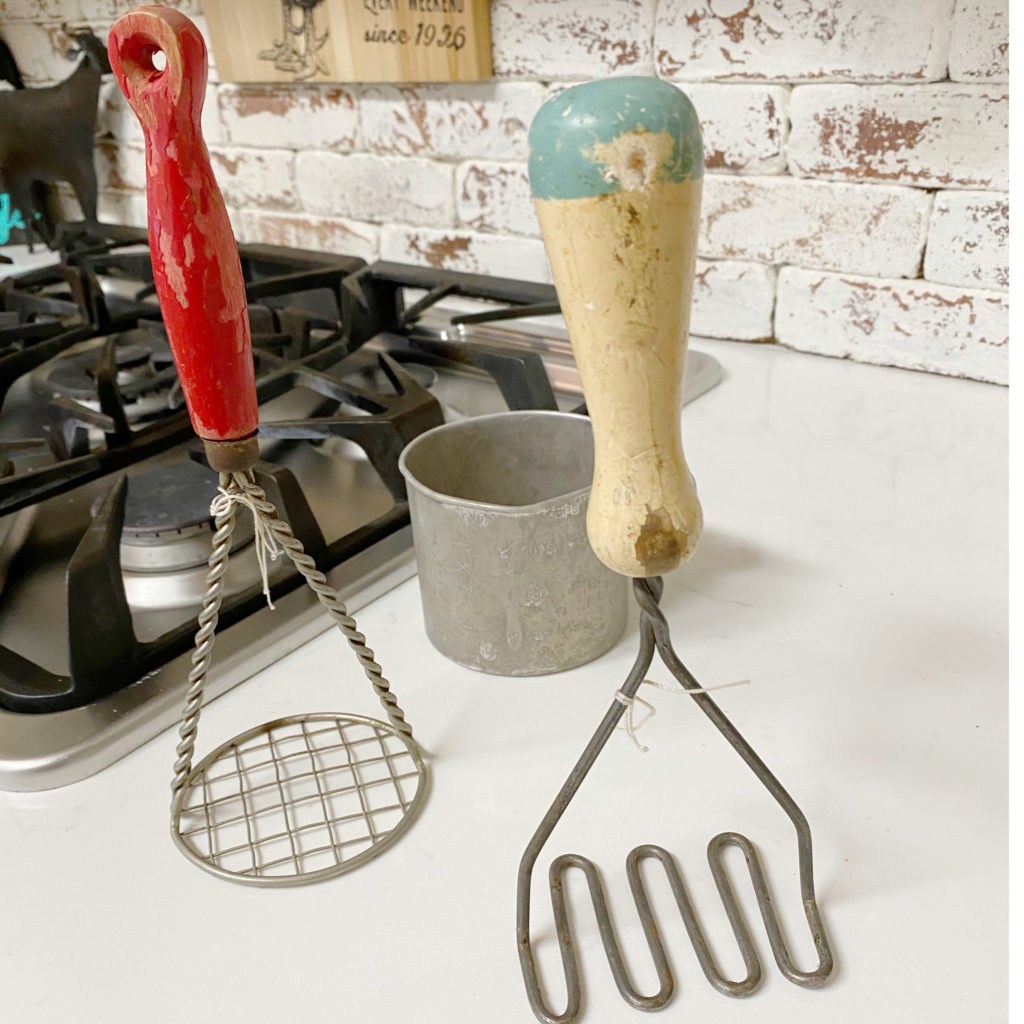 Let's Give These Antique Kitchen Tools a Spring Makeover
Hello everyone, welcome back to our monthly Thrift Store decor team challenge! Be sure to check out all the vintage, thrifted, antique ideas at the bottom of the post!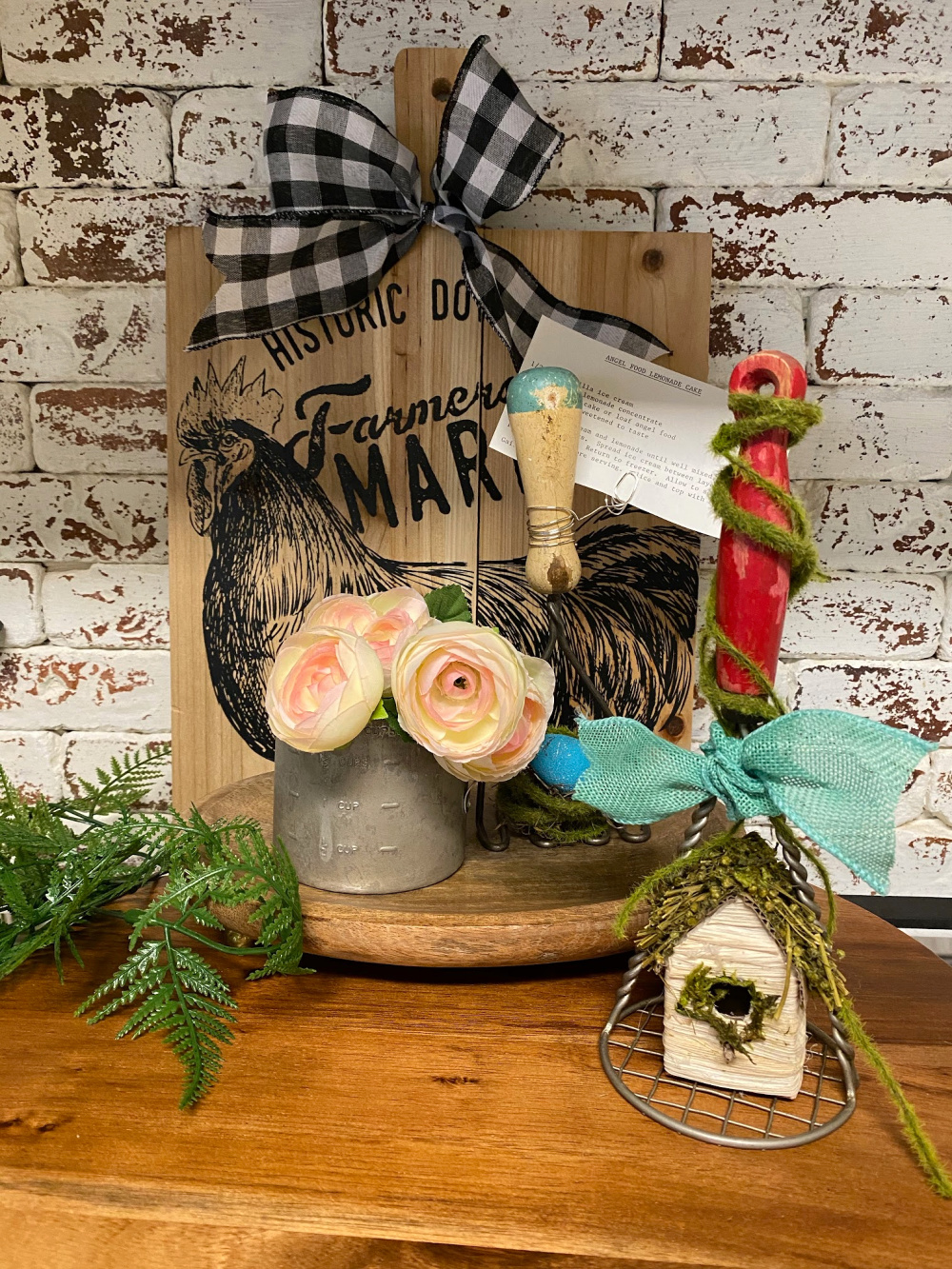 Supplies for Antique Kitchen Tools Spring Makeover
Here's what you're going to need for this antique kitchen utensil idea:
Kitchen tools (any with a handle will work)
Birdhouse pick (this one is from Michael's)
Faux flowers (these are from Walmart)
Wire (I used bead wire from my stash)
Bird egg
Nest
Moss covered wire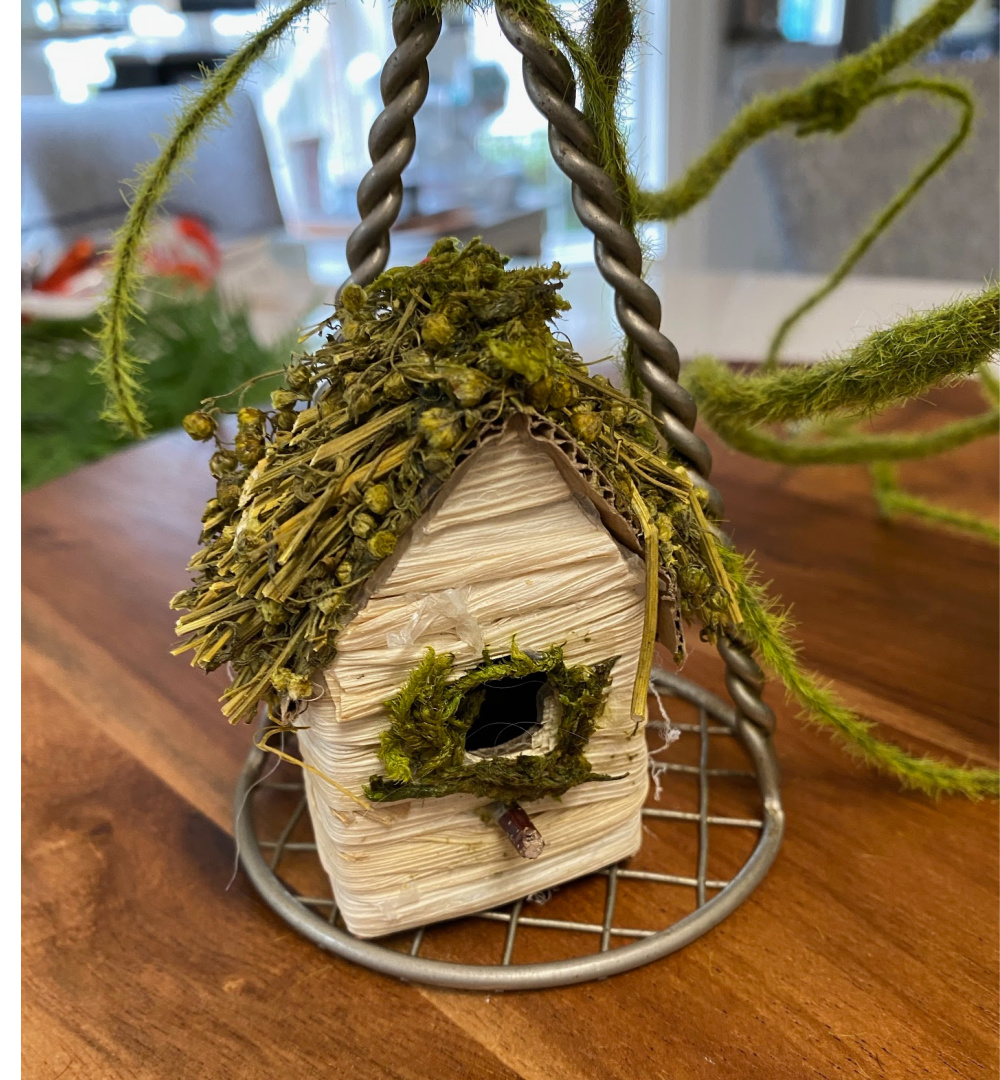 Directions for the Birdhouse
Wrap the moss covered wire around the handle of one of the potato mashers. Love this stuff, it's so realistic looking. It came in a roll, from Hobby Lobby.
Remove the birdhouse from the wire.
My birdhouse fit snug between the wired area of the maser.
Directions for the Birdsnest
Form a round nest-like design with the wired moss covered wire.
Add moss
Place an egg in your nest (I painted this one from Dollar Tree)
Use hot glue to secure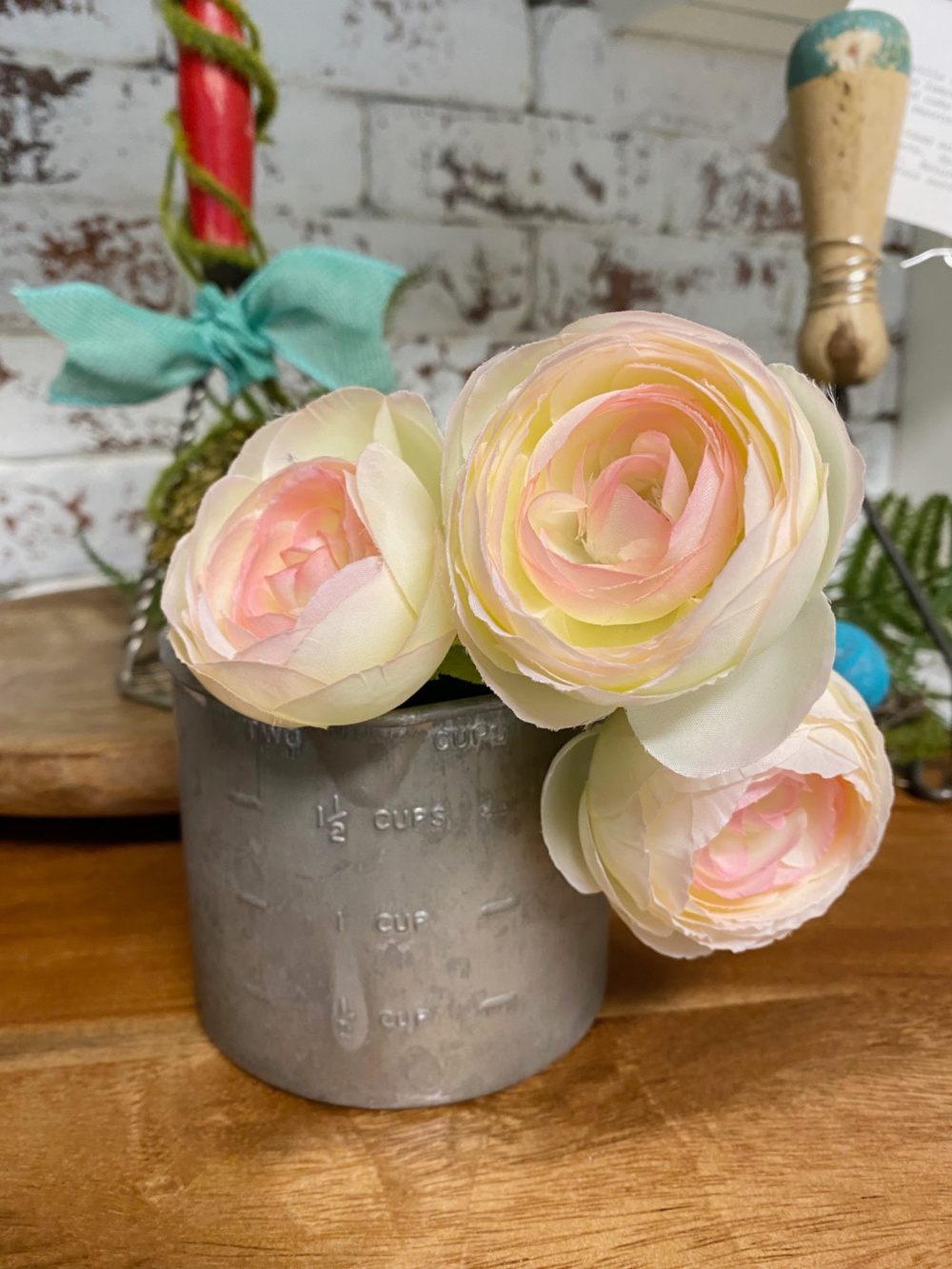 Fill the tin measuring cup with flowers of your choice, even real ones! I found these in the floral department at Walmart. They have a really good selection!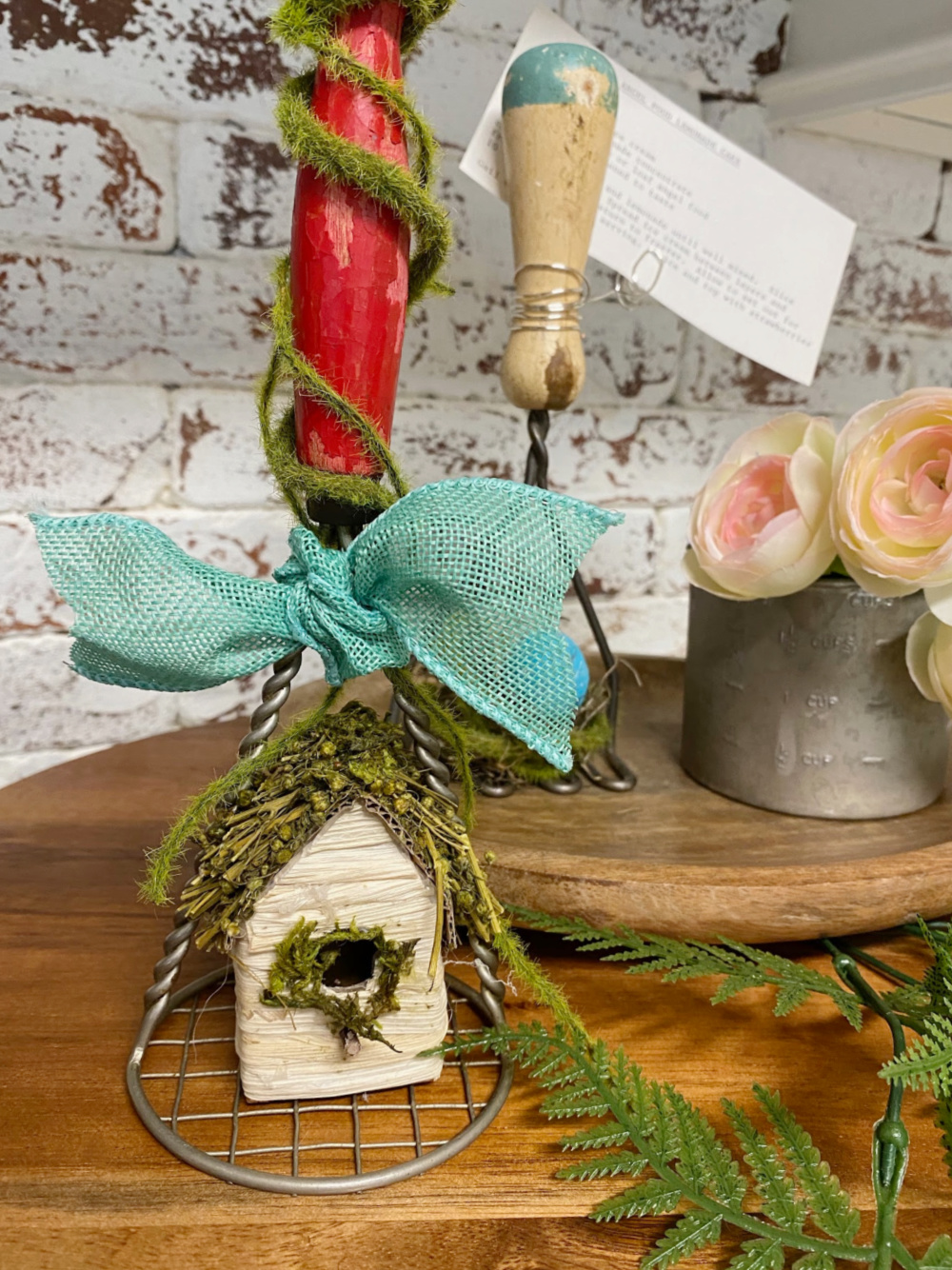 Add a bow, I love adding bows to everything!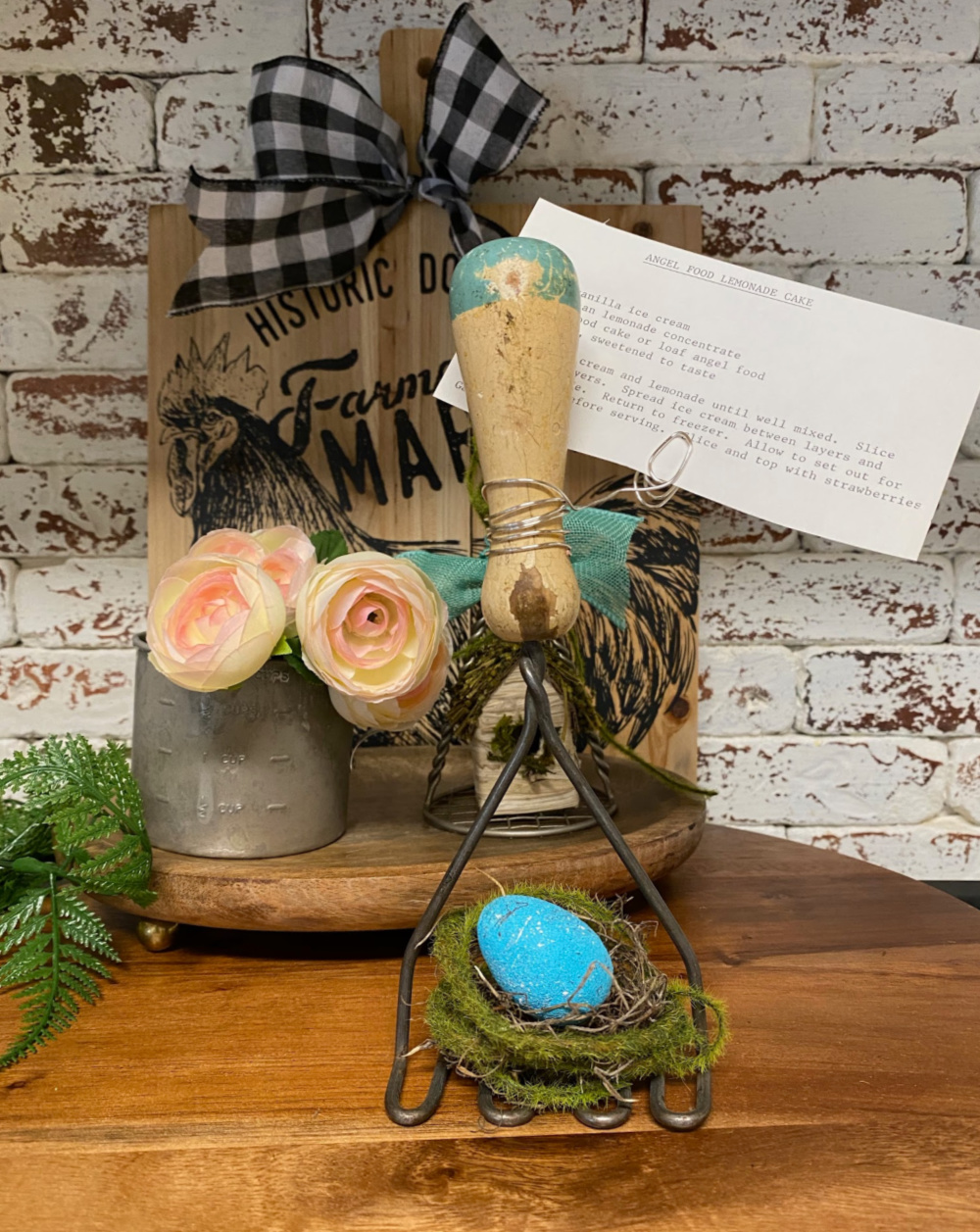 Twist your wire around the handle. For the other end roll a tight circle so you can hold your recipe cards. You could even us it to hold photos!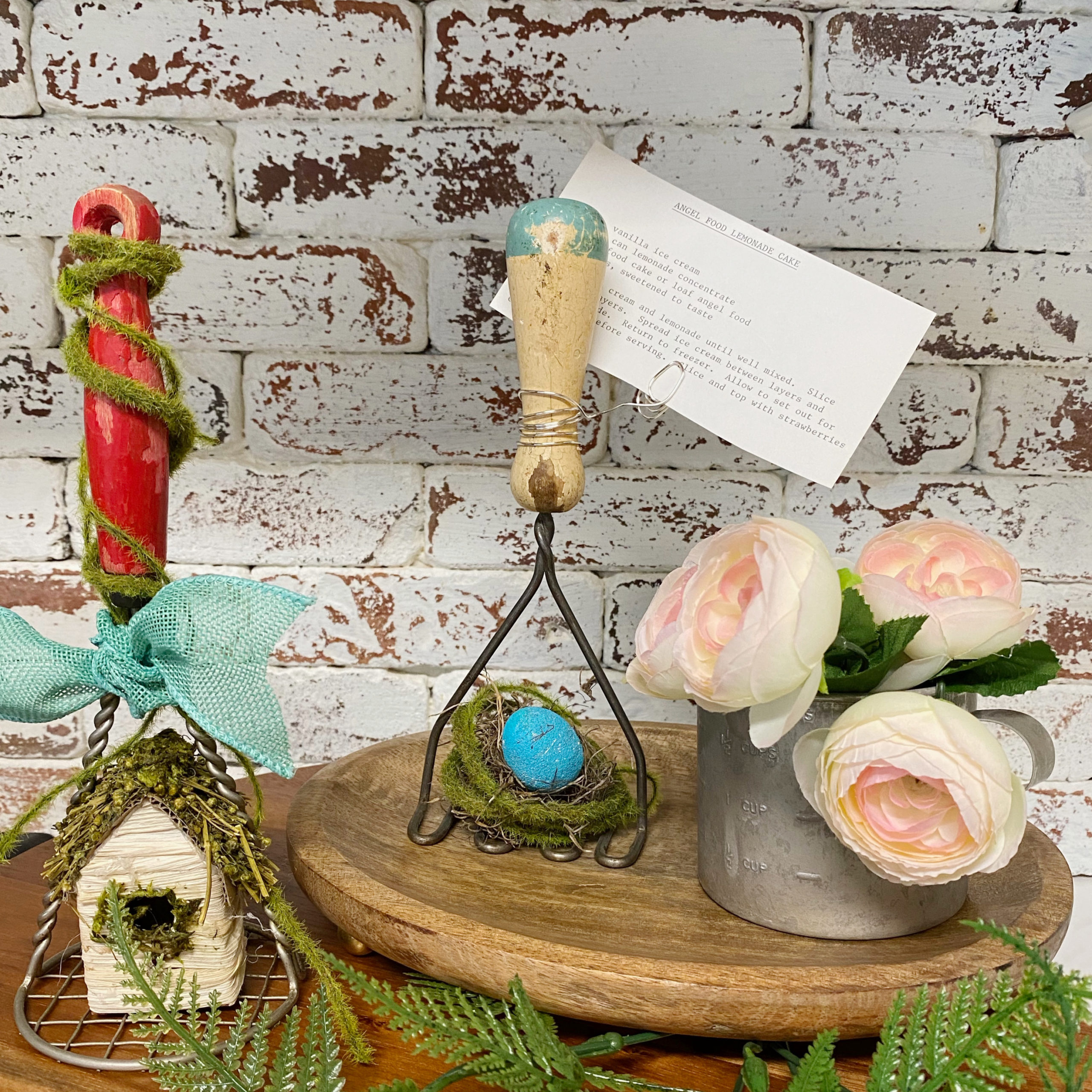 Pin it for later:
Check out all the other ideas, just click the titles:
How to Make a Cement Pot
Decoupage Sewing Drawer
Antique Kitchen Tools for Spring
Create A Natural Raw Wood Look
DIY Coffee Pot Terrarium
Retro Canisters for Vintage Kitchen Decor
Decorative Candy Jar
DIY Footed Tray