Apple Slaw


With all the talk of eating greens for New Year's day, I thought I'd share a refreshing cabbage recipe.
We've been having this discussion on my FB page refreshrestyle, most everyone said they were serving some form of cabbage and not collard greens! So here's a little twist on a slaw recipe.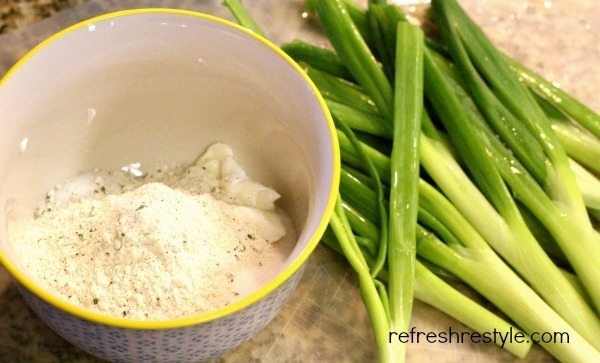 I used a small bowl to mix the dressing, we use sour cream, but you could use mayonnaise if you prefer.
Chop your green onions and apples, add to the shredded cabbage.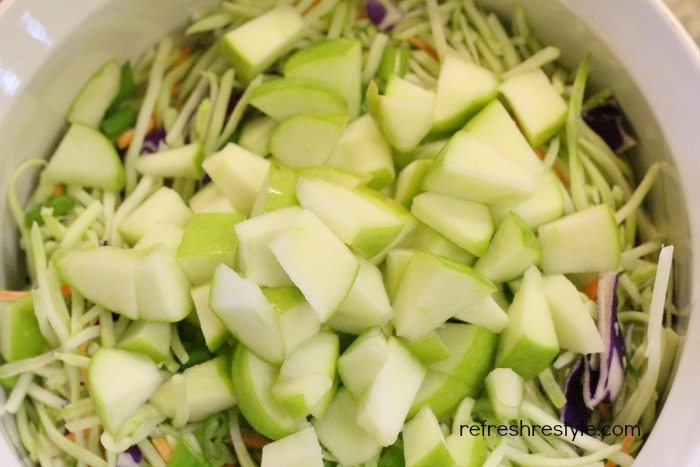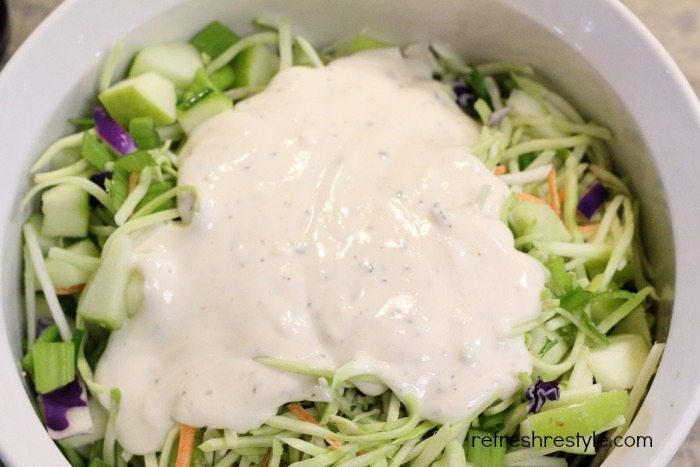 Mix it up.
I like to let it sit in the refrigerator for a few hours or overnight.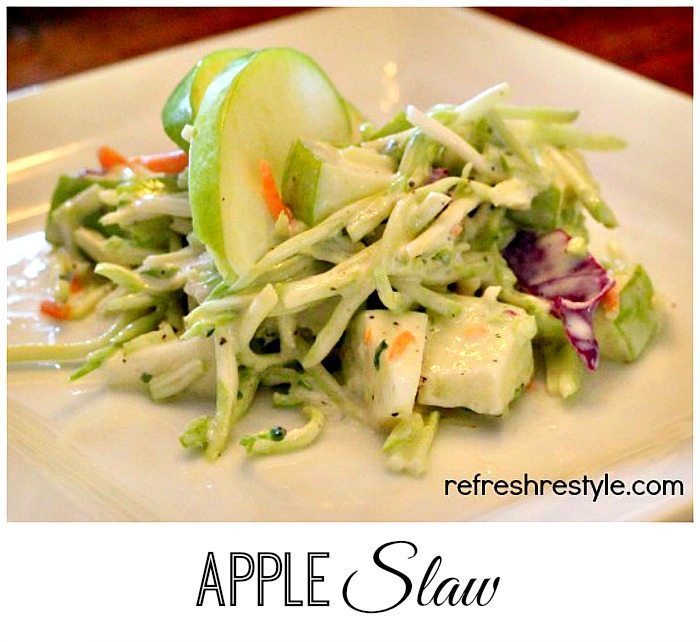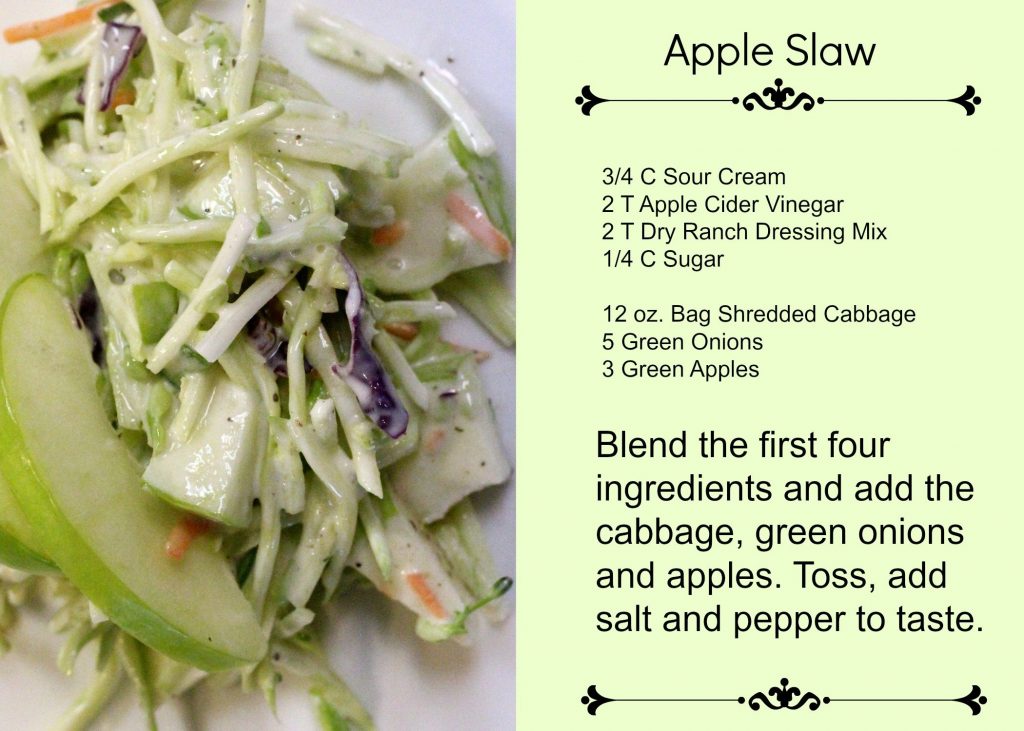 Best wishes for a Happy New Year!
Let me know if you try it!
Follow me on FB for more intriguing discussions 😉