Well, hey there y'all! Let me tell you about this little beach mason jar craft project I just finished up. I took these two plain ol' mason jars and turned them into some real beauties.
See, I was looking for something to spruce up my beachy decor, and these jars were just begging for a makeover. So, I got out my paint and some chalk couture supplies, and let my creativity run wild.
Supplies:
2 mason jars with lids
Grey & cinnamon paint
Etching cream
Chalk Couture Transfers
Chalk Couture squeegee
Chalk Couture Paste
Mod Podge glass sealer
Sand, shells, and nautical style rope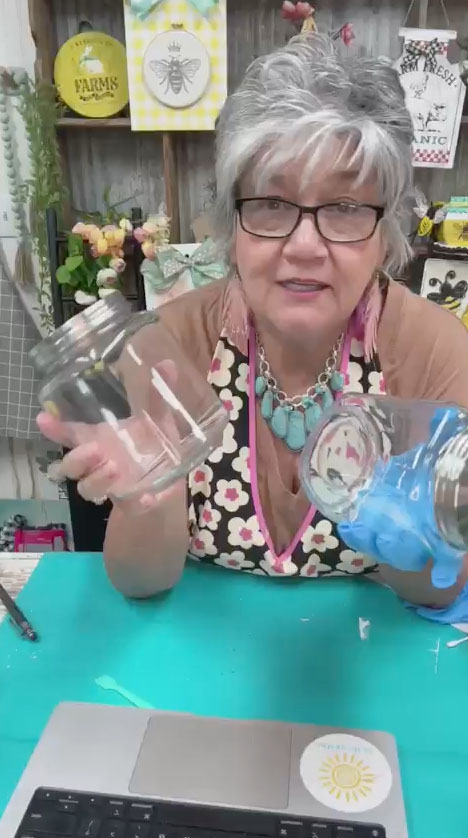 Now, I'm no expert painter or anything, but with a little bit of paint magic, I was able to make those lids look like they'd been out in the salty sea air for years. I even added a few rusty spots to really give them that worn-in look.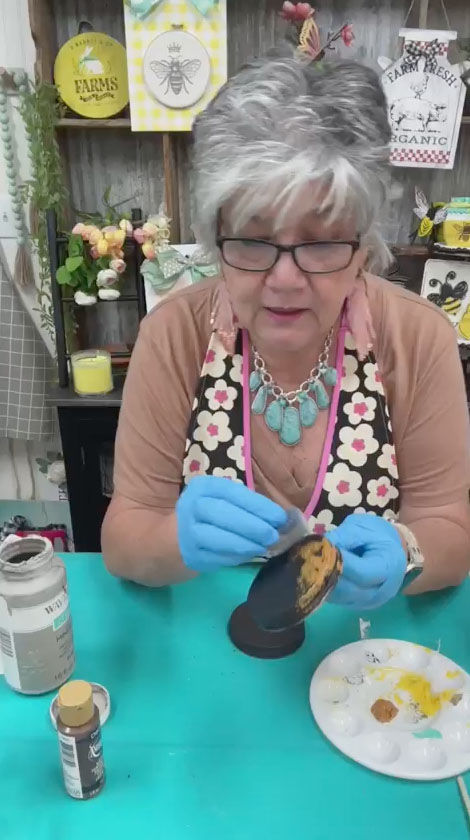 Next, it was time to add some beachy flair. I grabbed my favorite transfer from the sheet and got to work. One jar got a relax and unwind message, and the other got a beach vibe. For the Beach Vibe one, I used glass etching cream. Even with the transfer, it turned out amazing! I was pretty proud of how they turned out, if I do say so myself.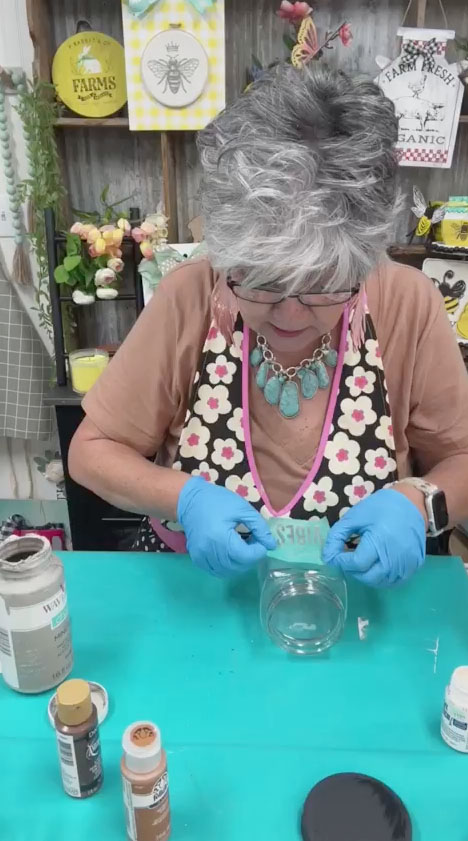 But the real magic happened when I poured in some sand and shells. It's like those jars came to life right before my very eyes. They were transformed into these beautiful little beachy scenes, and I couldn't stop staring at them.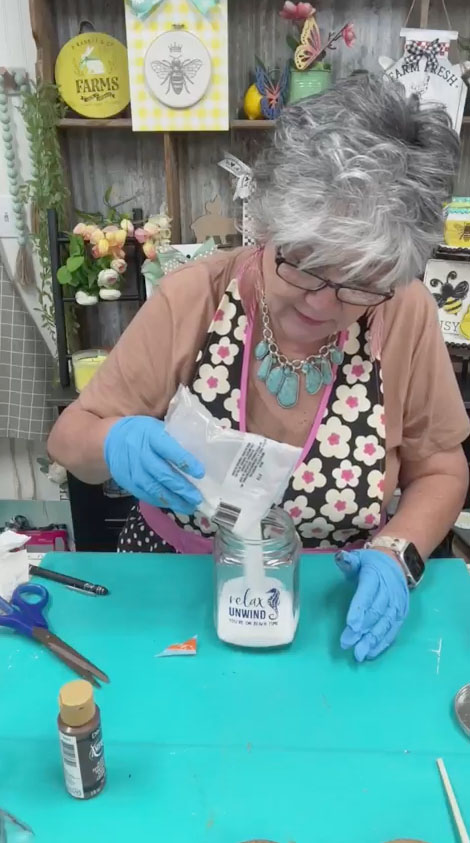 To finish them off, I tied a nautical rope around the top of each jar. It was the perfect finishing touch. Now, I've got these two little jars that bring a touch of the beach into my home, and I couldn't be happier with how they turned out.