Oh my gracious, y'all! I just had the most fun crafting experience using a butterfly stencil template and butterfly shaped wood cutout to create a beautiful butterfly painting.
In this post, I'll show you can do this project as well, including all the supplies you'll need.
Let's get crafting!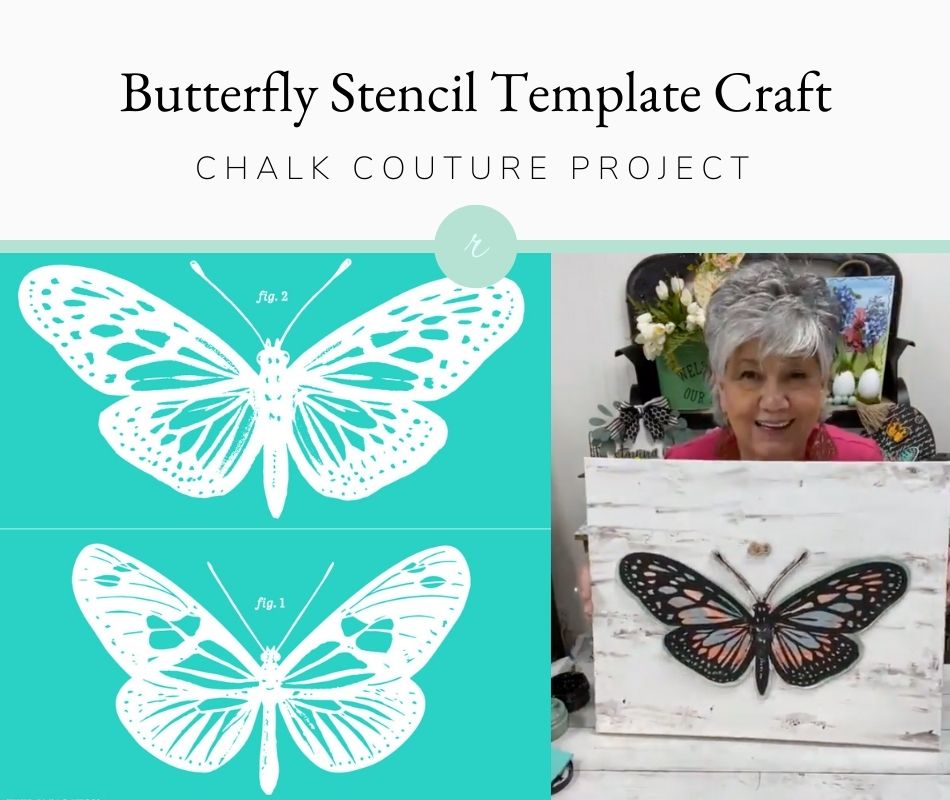 Supplies
Before we get started, I wanted to let you know about all the supplies I'm using in this butterfly craft:
Butterfly Transfer (Stencil) – Search Butterfly on that link
Canvas
Assortment of Paints for Background
Steps to Create this Butterfly Stencil Craft
Let me tell you about the crafting experience I had that resulted in a beautiful butterfly painting! Here are the steps I took:
Step 1: The Butterfly Body Color
First, I painted the butterfly shaped wood cutout with a white paint to give me a background. Then, I used some green, orange, and grey paint to give its body some color. I blended the colors together to create a gradient effect that really made the butterfly pop.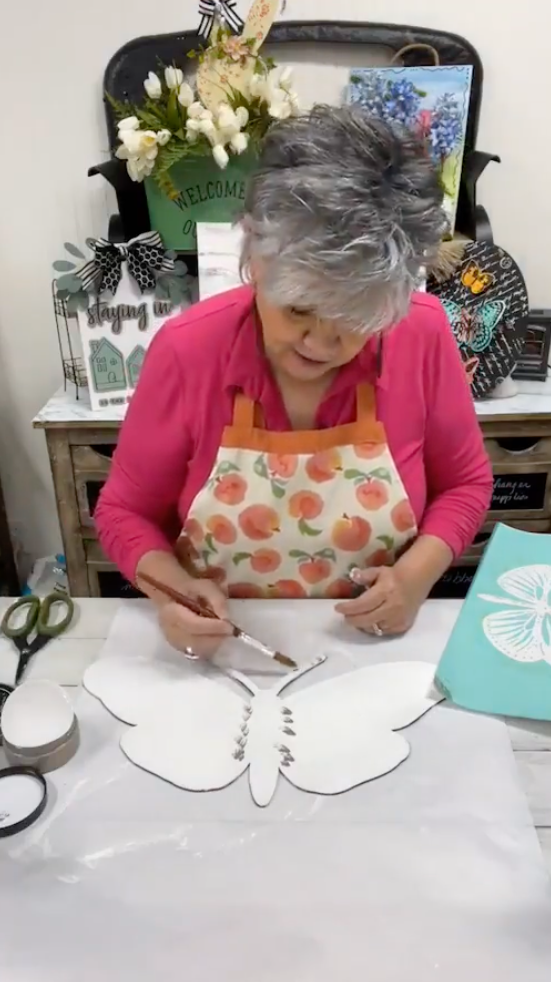 Step 2: The Canvas Texture
While that was drying, I used a piece of ripped cardboard to add some brown streaks to the canvas. I dipped the cardboard in brown paint to create a textured, birch wood look on the canvas. It was looking good!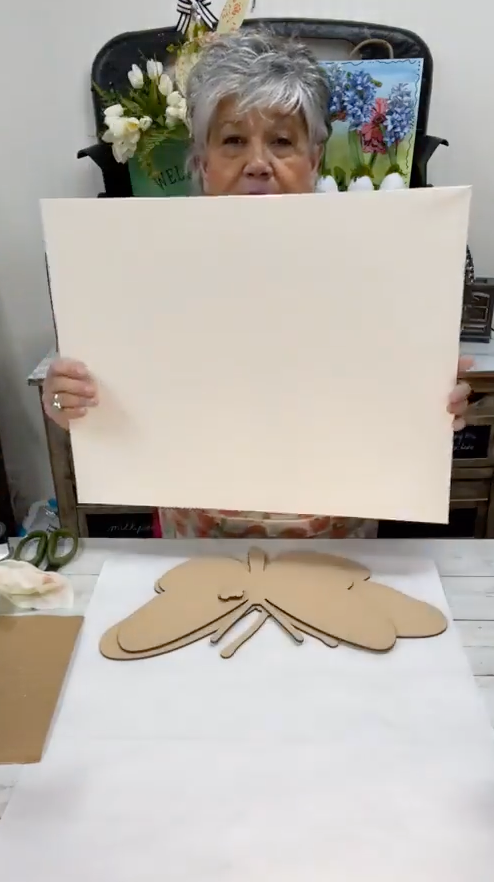 Step 3: The Butterfly Stencil Template
Next, I went back to the butterfly wood cutout and applied the butterfly stencil. Using some Black chalk couture paste, I painted in the black areas of the butterfly to create contrast and give it some depth.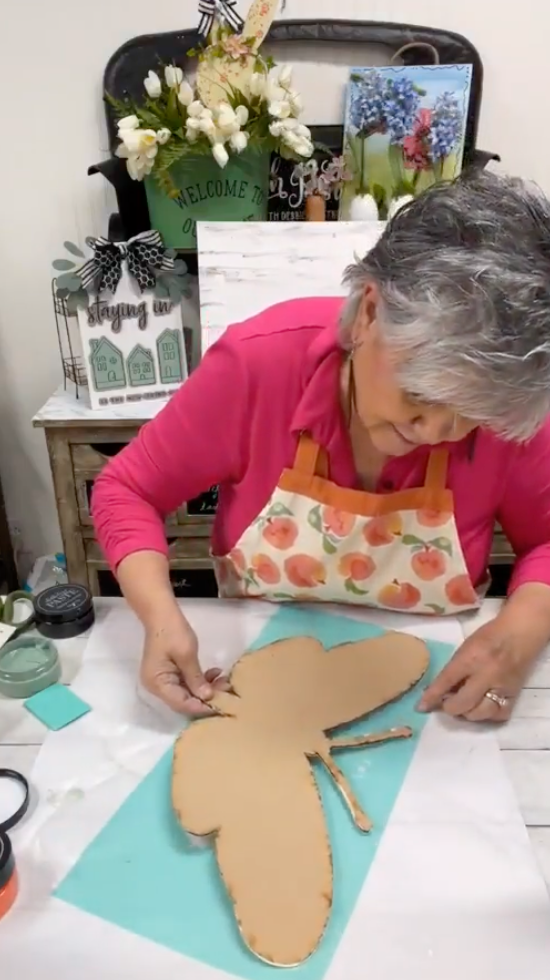 Step 4: Glue the Butterfly Wood Cutout to the Canvas
After all that was done and both the butterfly and the canvas were completely dry, I glued the painted butterfly wood cutout onto the canvas using my favorite hot glue gun. It was like the butterfly had just landed on that birch wood canvas!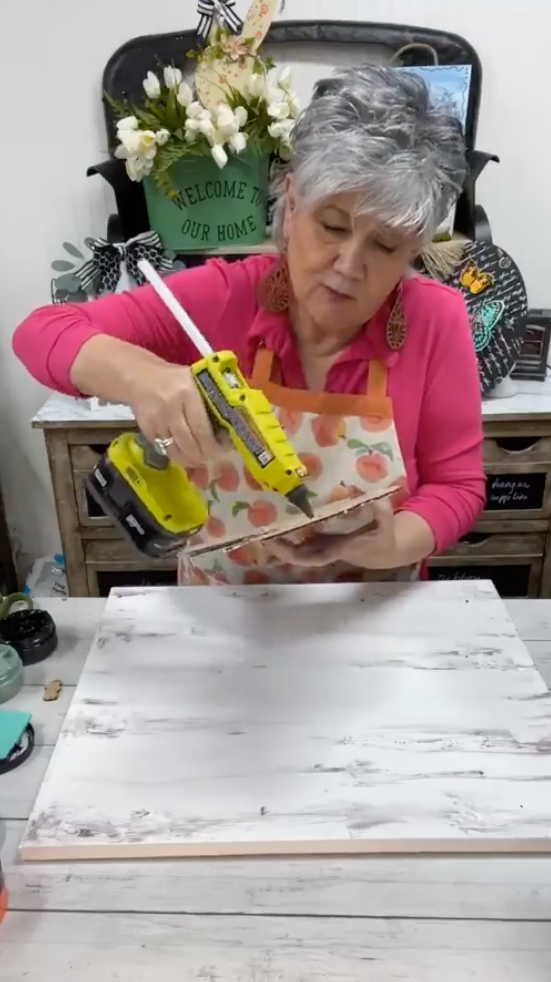 I gotta say, y'all, this was one of the most fun crafting experiences! Using a butterfly stencil and butterfly shaped wood cutout, along with some paint and ripped cardboard, allowed me to create a beautiful and unique piece of art.