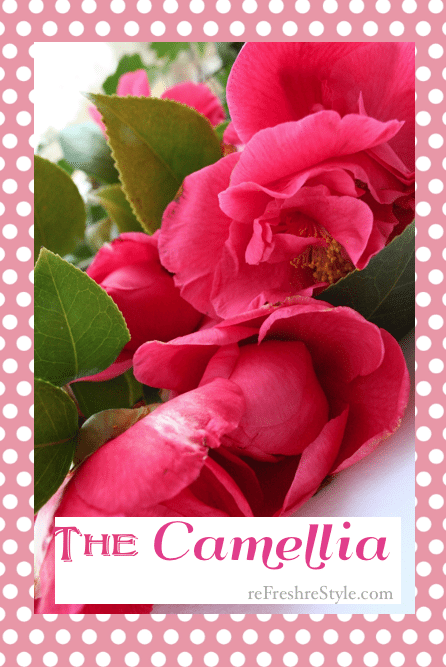 I see my camellia bush everyday, it's on the right side of my garage.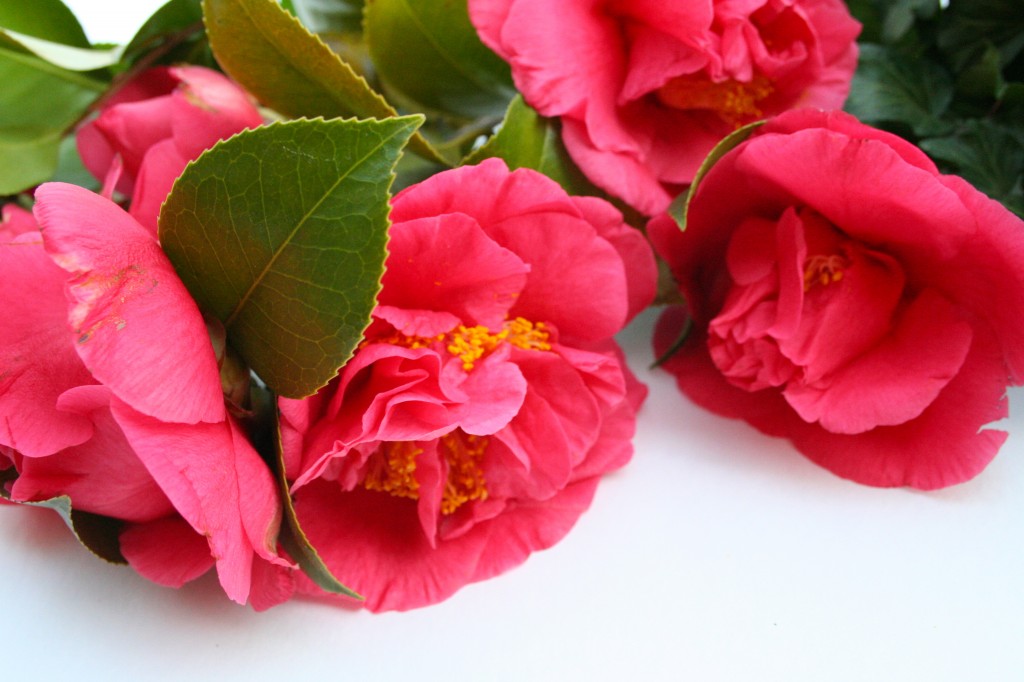 Today I went out and cut some of the beautiful flowers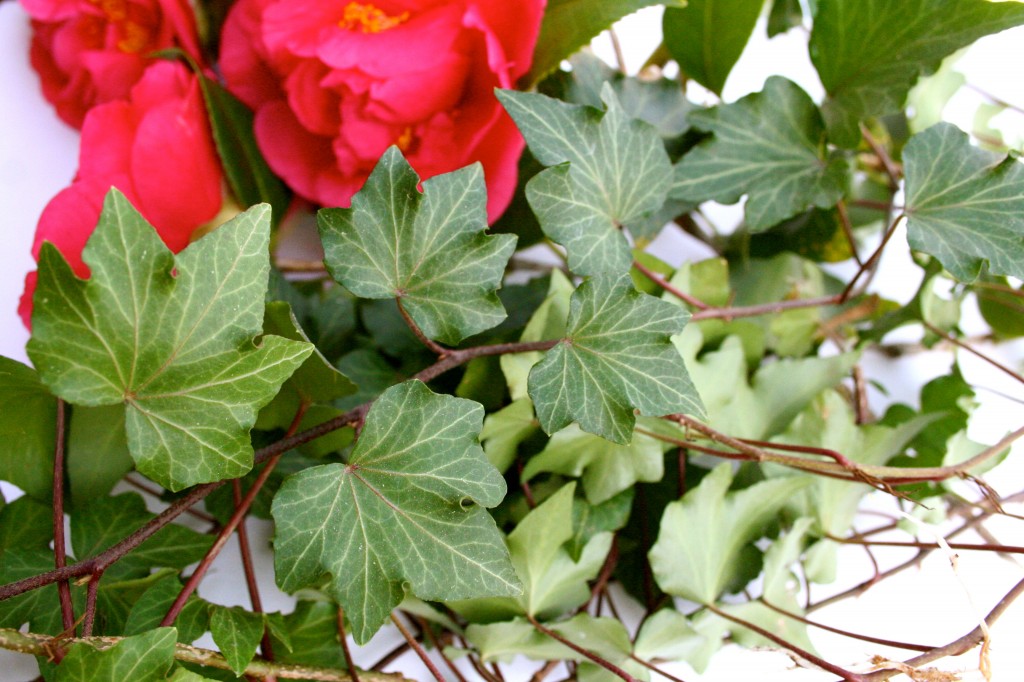 and some ivy too.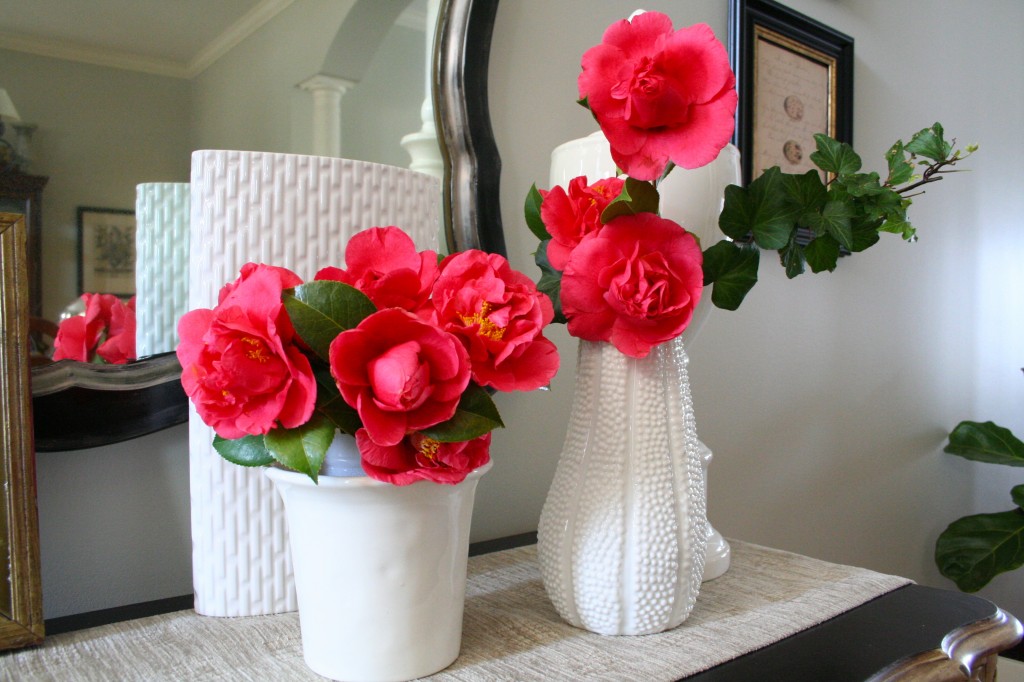 I gathered some of my white containers.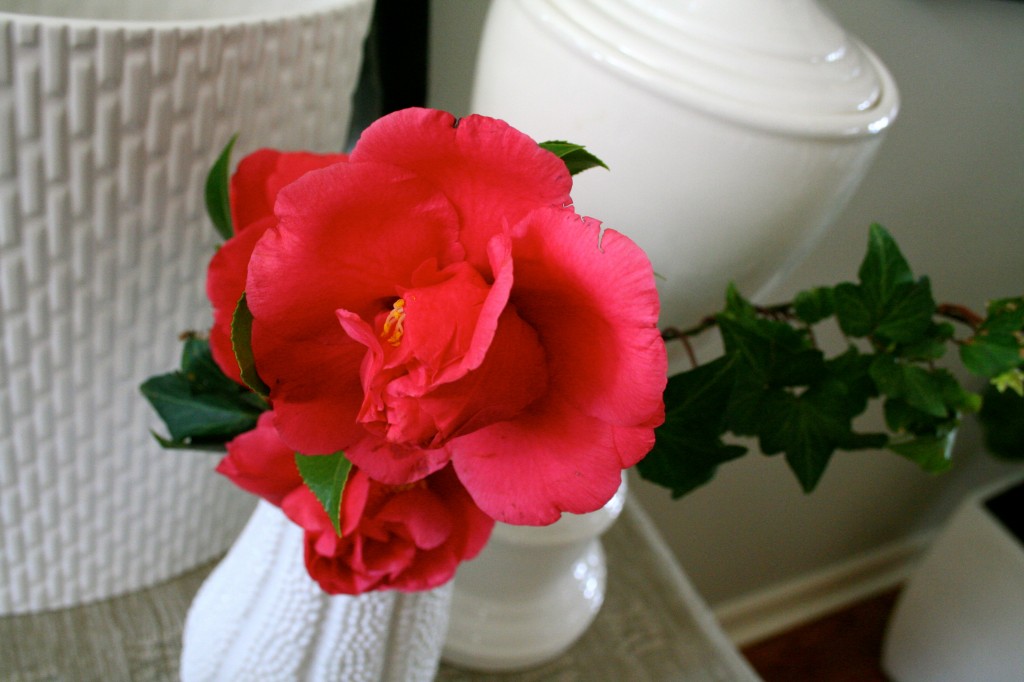 I played around with different groupings.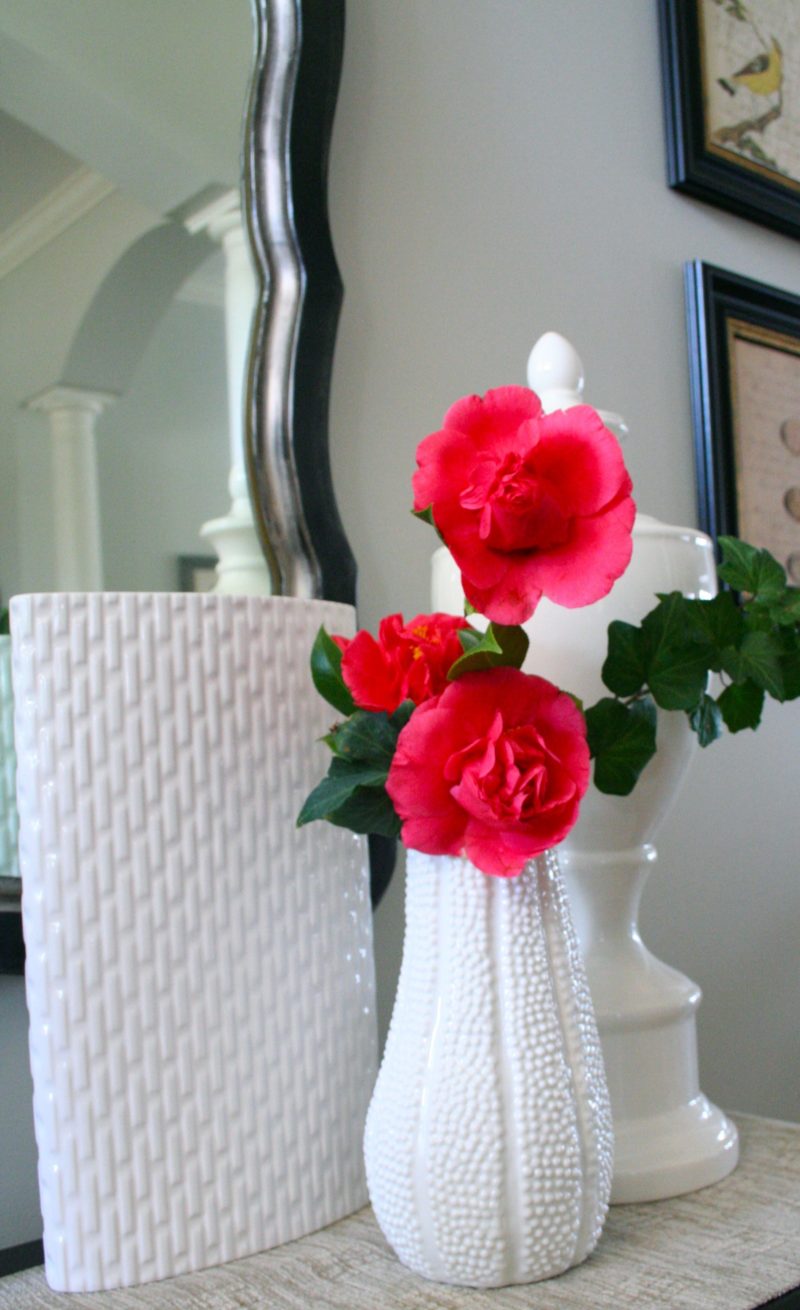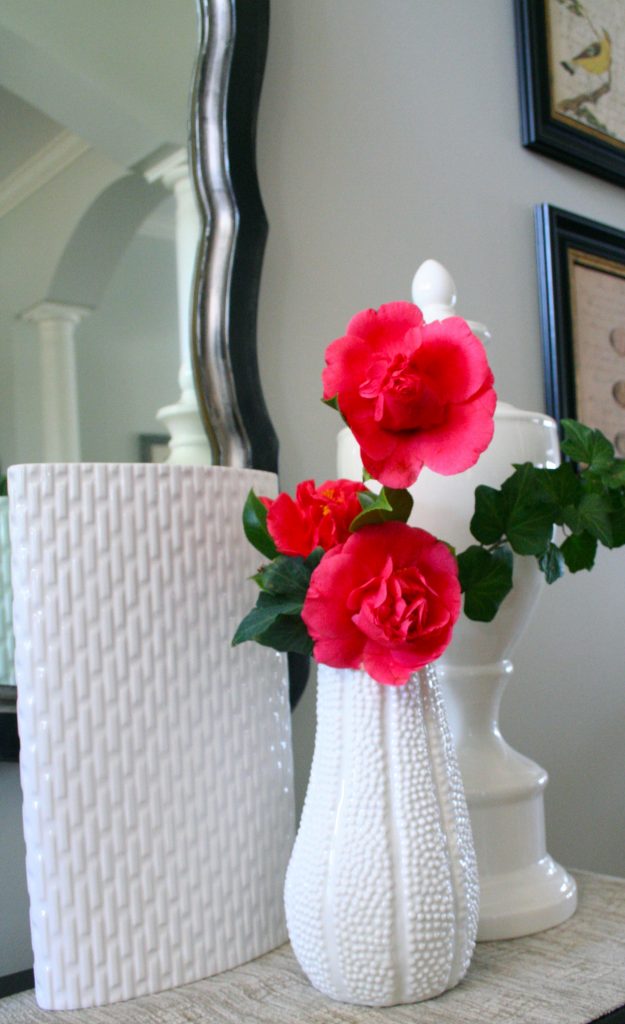 Snapped a few photos.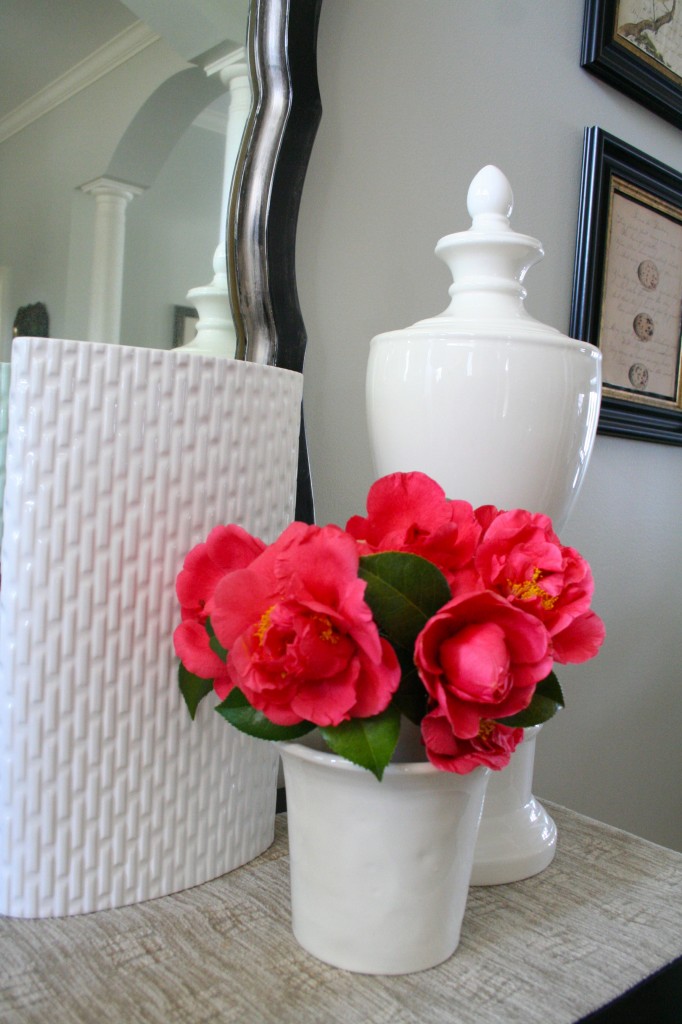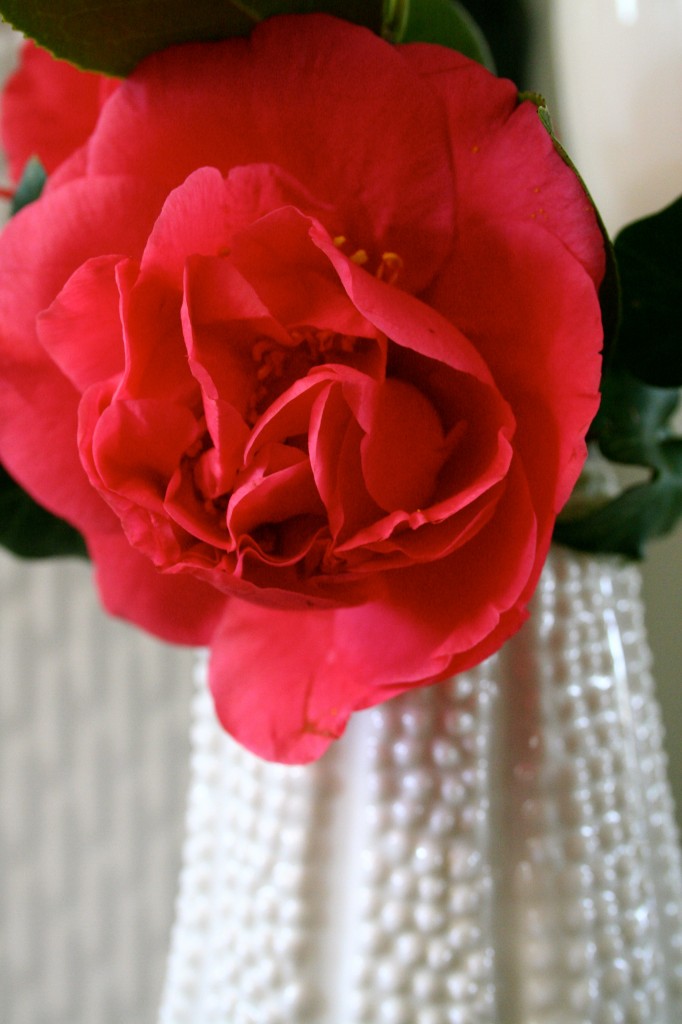 How could I resist, they are so pretty!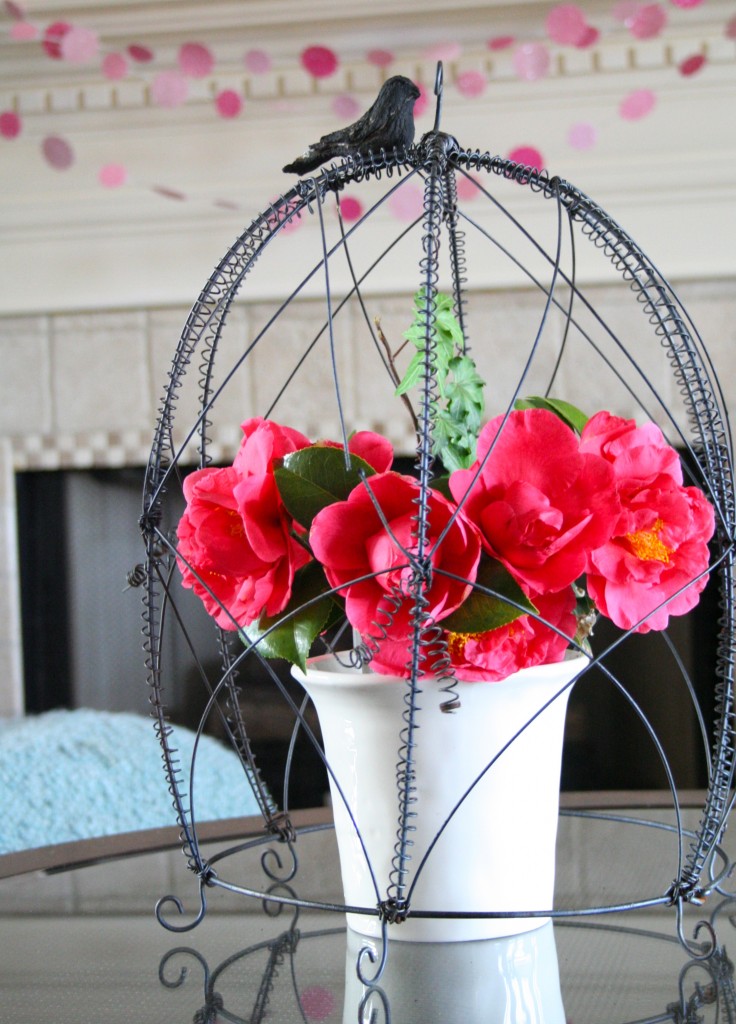 I trapped one in a cloche 🙂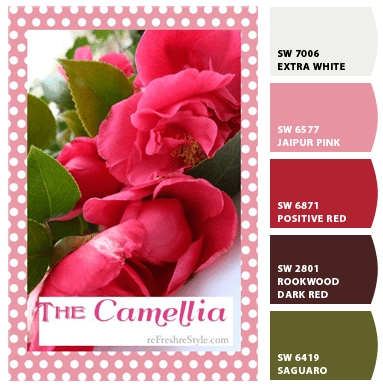 I used one of my photos at Chip It!
Have you heard of Chip It! from Sherwin-Williams?
You can load up a picture and it picks paint colors from it!  Amazing, fun and addictive!
Click on the link and check it out!
Here's what we really wanted to say: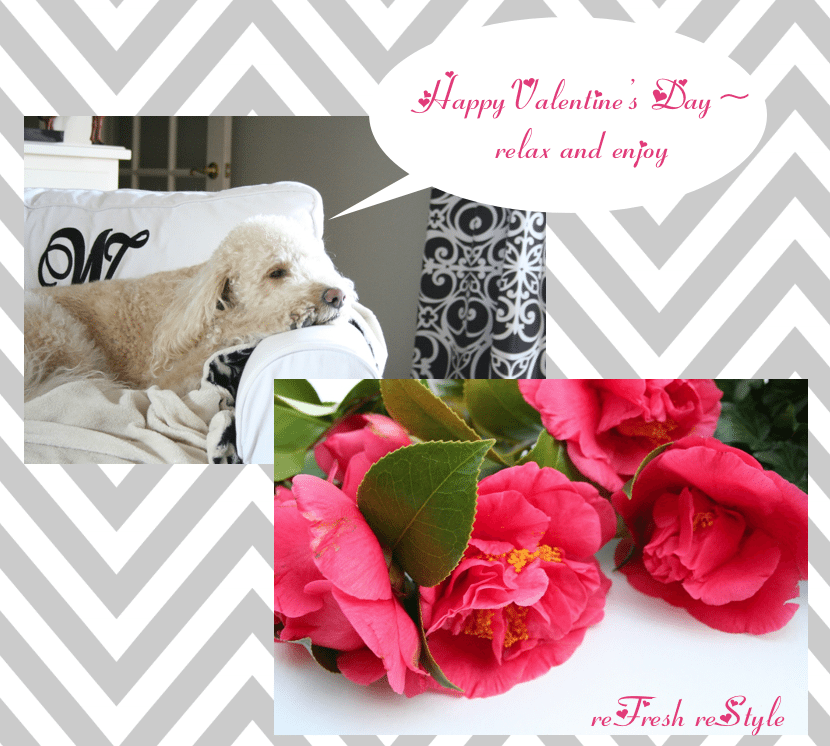 Sharing here: