Giveaway is now Closed
The winner is #163 ~ Janel
Jill from Weather Pieces sent me some CeCe Caldwell's paint to sample. Jill has an online shop for CeCe Caldwell's paint. I've ordered paint and wax and received it within a day or two! Love that service! Check out all the color options while your there!
Some examples of what I've painted with CeCe Caldwell's Paints
Destin Gulf Green and Vintage White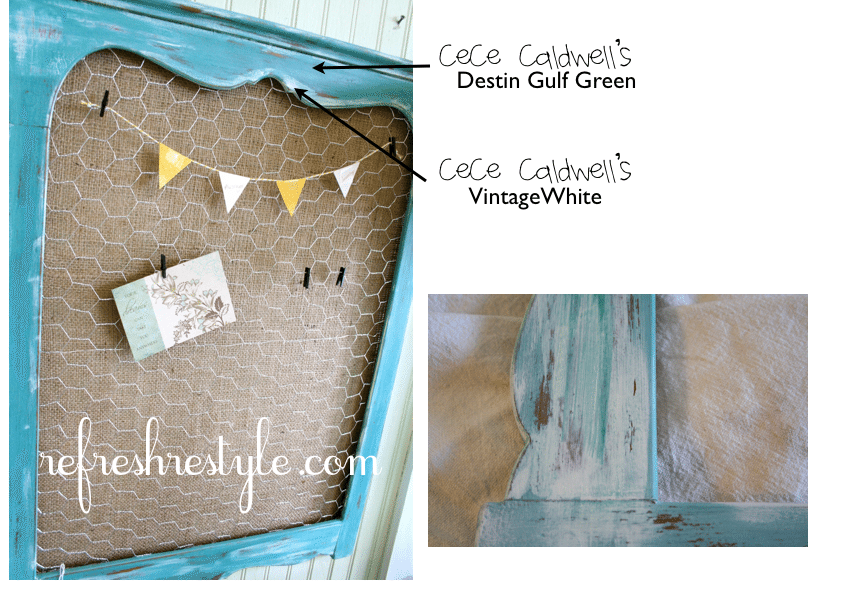 Pittsburg Gray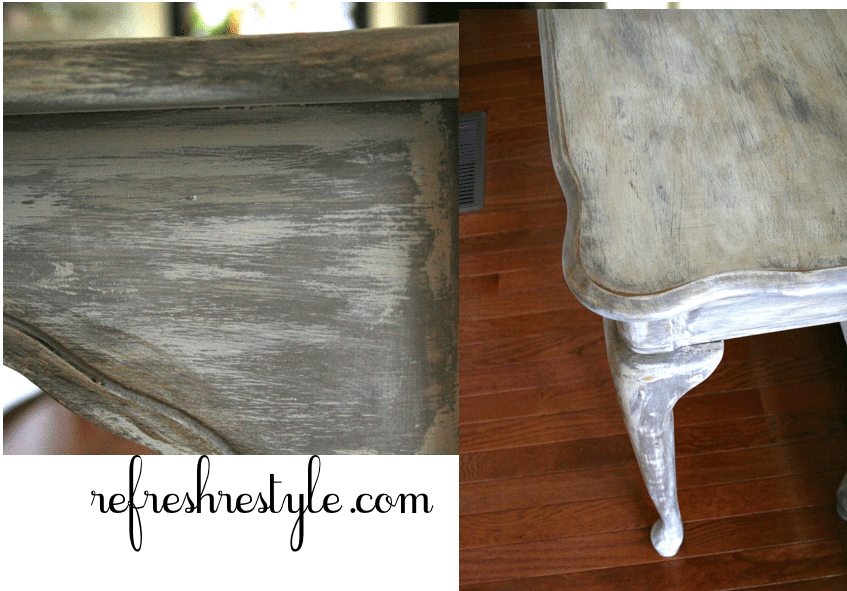 The paints are beautiful and the wax is almost odor free (have you smelled some wax?)
well you're in for a treat with CeCe Caldwell's!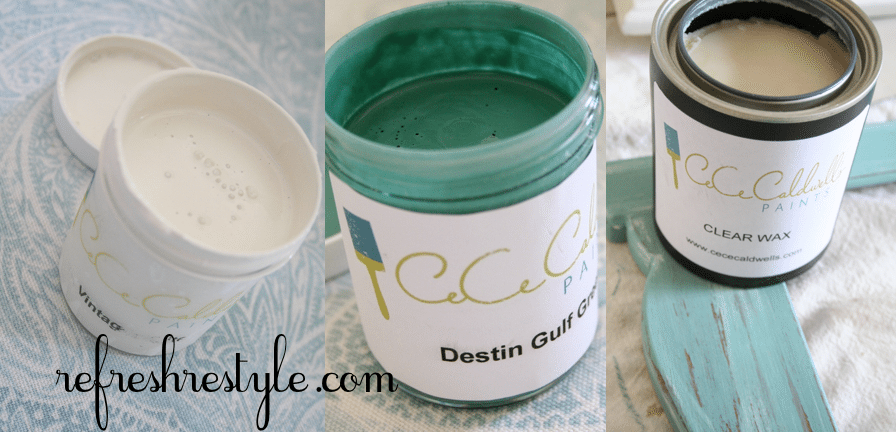 Info about the paint: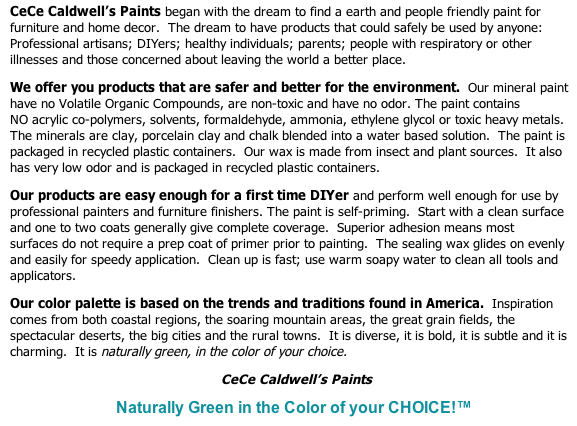 You could win 6 samples sizes of CeCe Caldwell's Paint and one sample size of CeCe Caldwell's Wax
I know you're going to want to try this paint!
There are several ways to enter:
5. Tell everyone about this giveaway and let us know that you did.
Ok so leave 5 comments
leave a different comment for the above
and you're entered 5 times~increase your odds 🙂
~Winner must live in the lower 48 US states~
a winner will be chosen by May 29, 2012
While your at Jill's Blog Weathered Pieces~check out her projects
that she's used CeCe Caldwell's Paint on!
Good Luck