Decorating the dining room for Christmas this year came straight out of the grocery store. I felt like a teleflora decorator with this Christmas Centerpiece. I bought red carnations, greenery and used a couple of items that I had in the kitchen to create this easy DIY floral.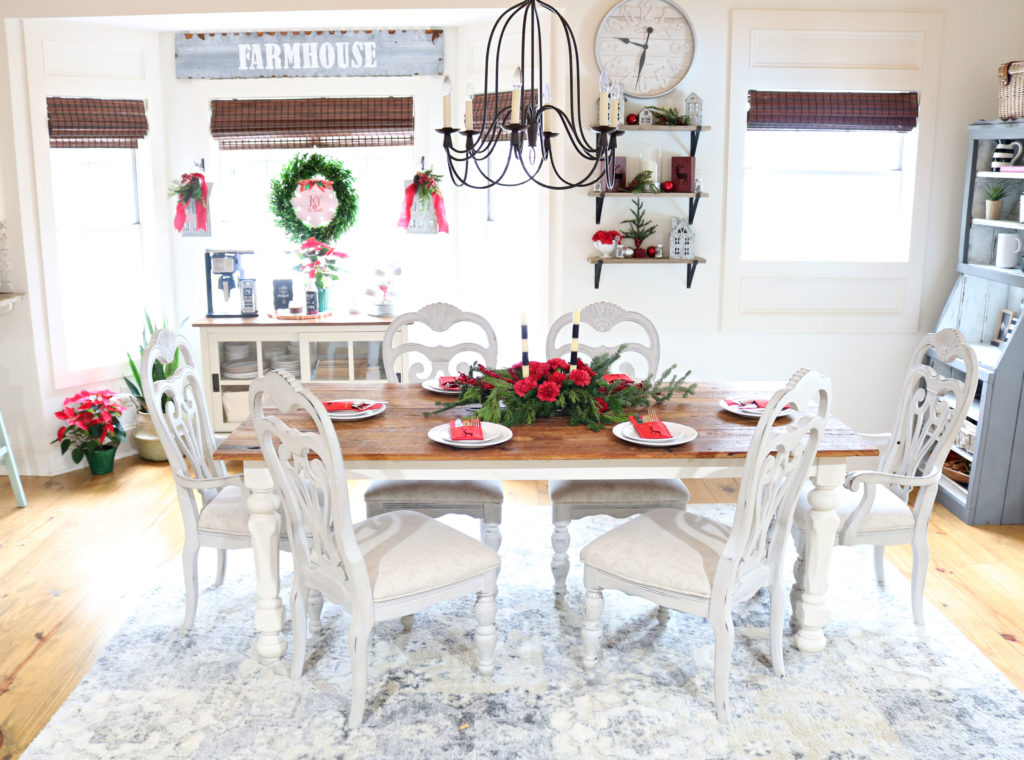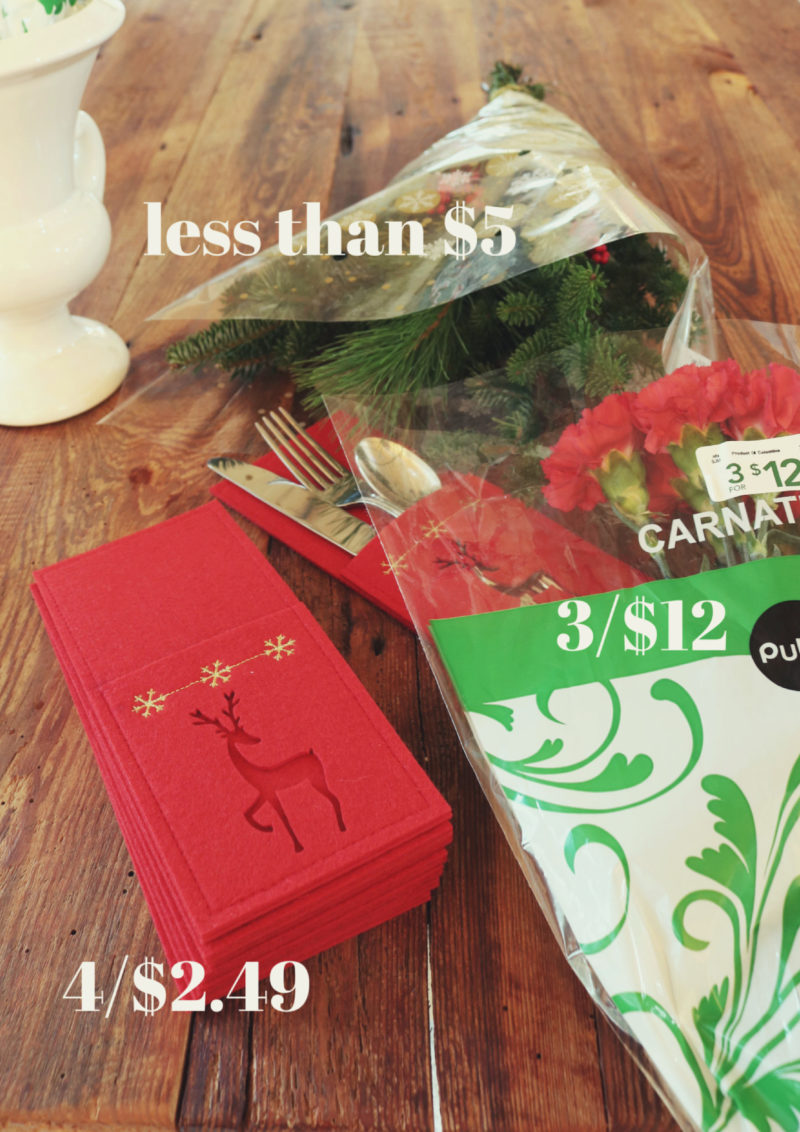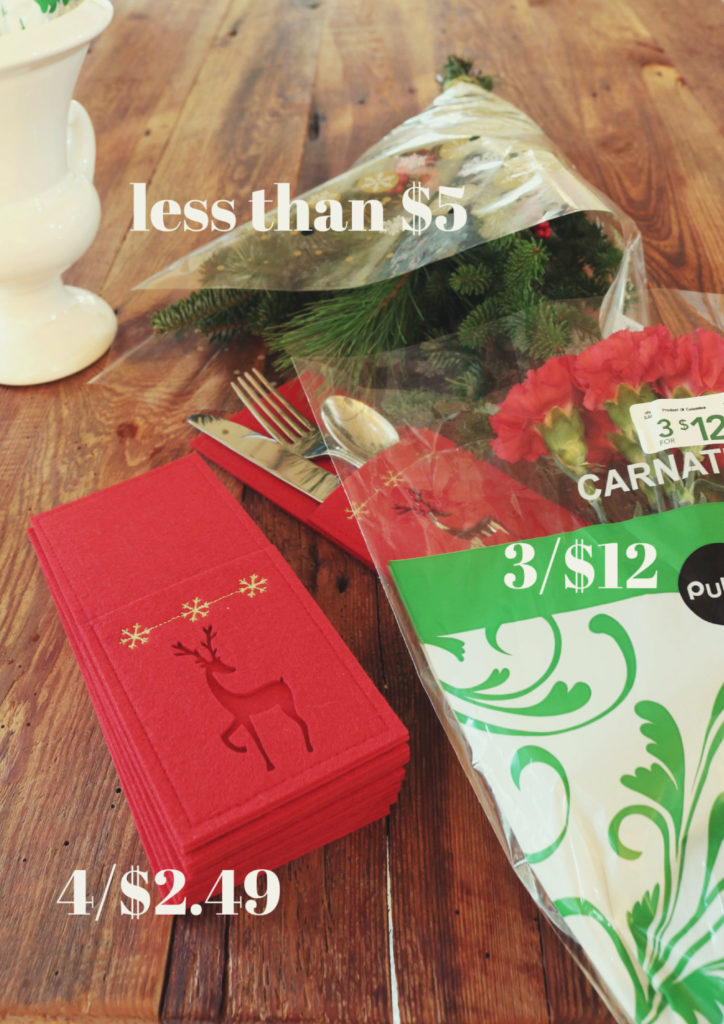 Of course I didn't stop with flowers, I grabbed these silverware holders too. They are made of felt and have a deer cutout, isn't it cute!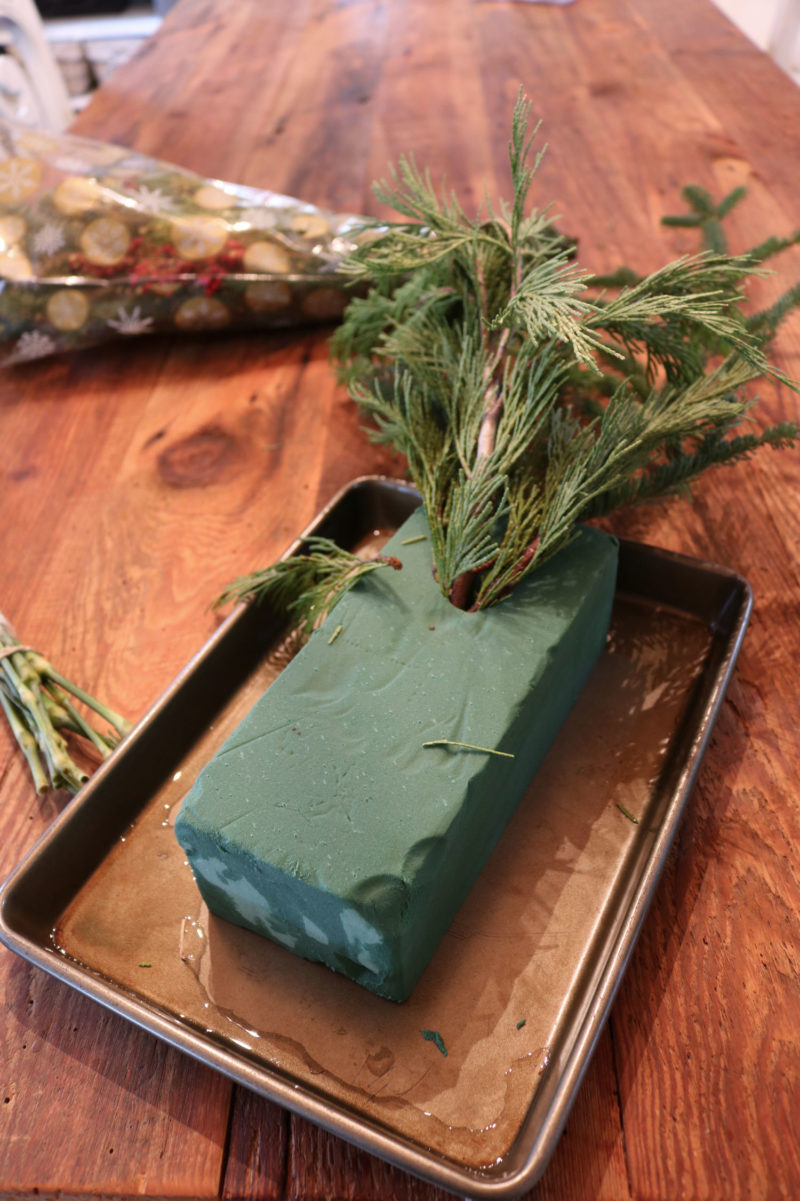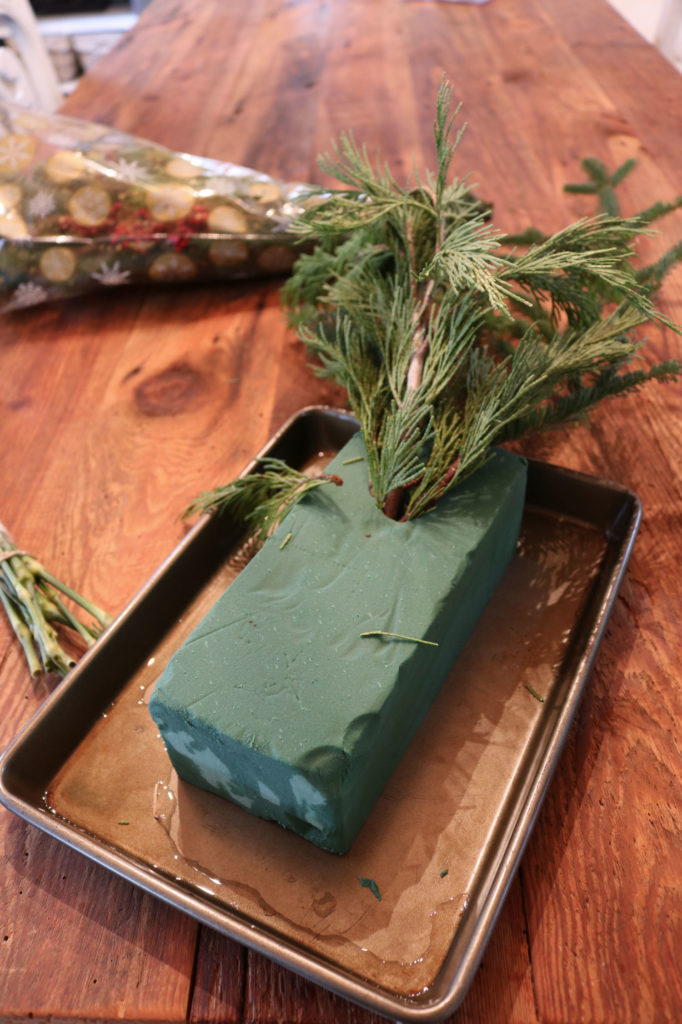 I used wet foam and an old pan to keep the flowers and greenery wet.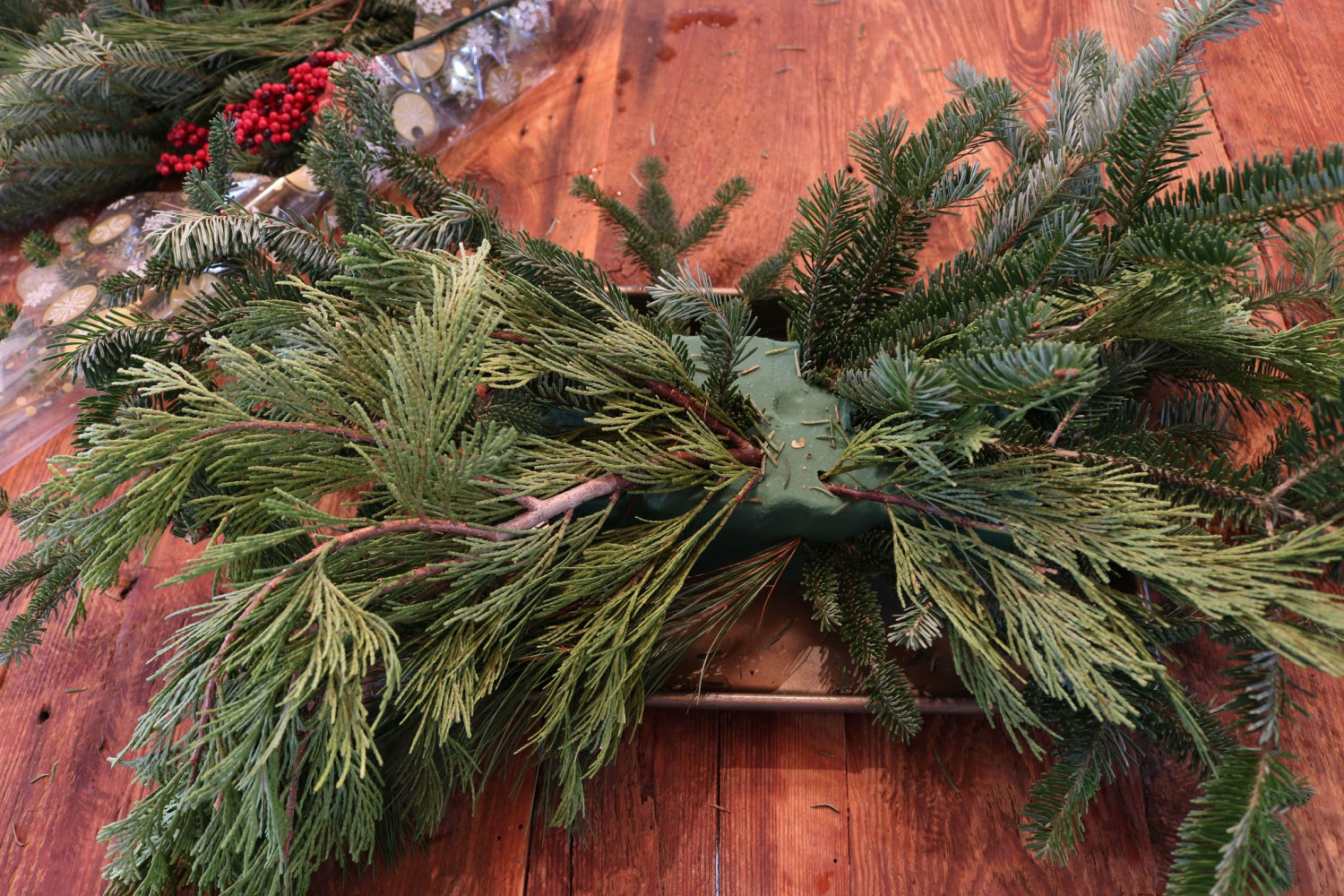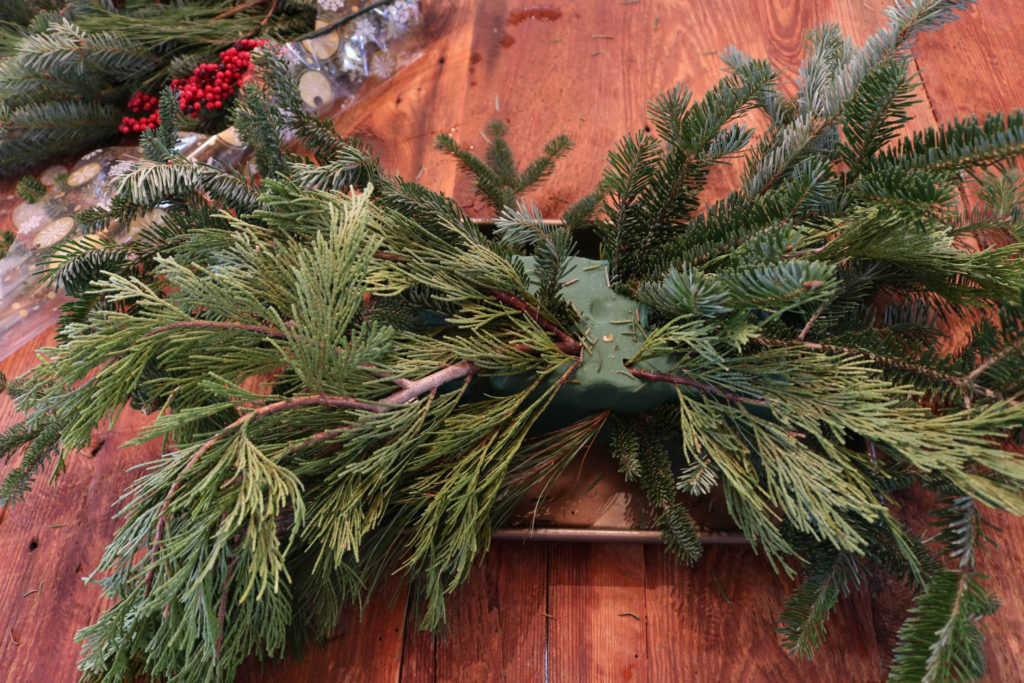 I stuffed the greenery in until the foam was covered.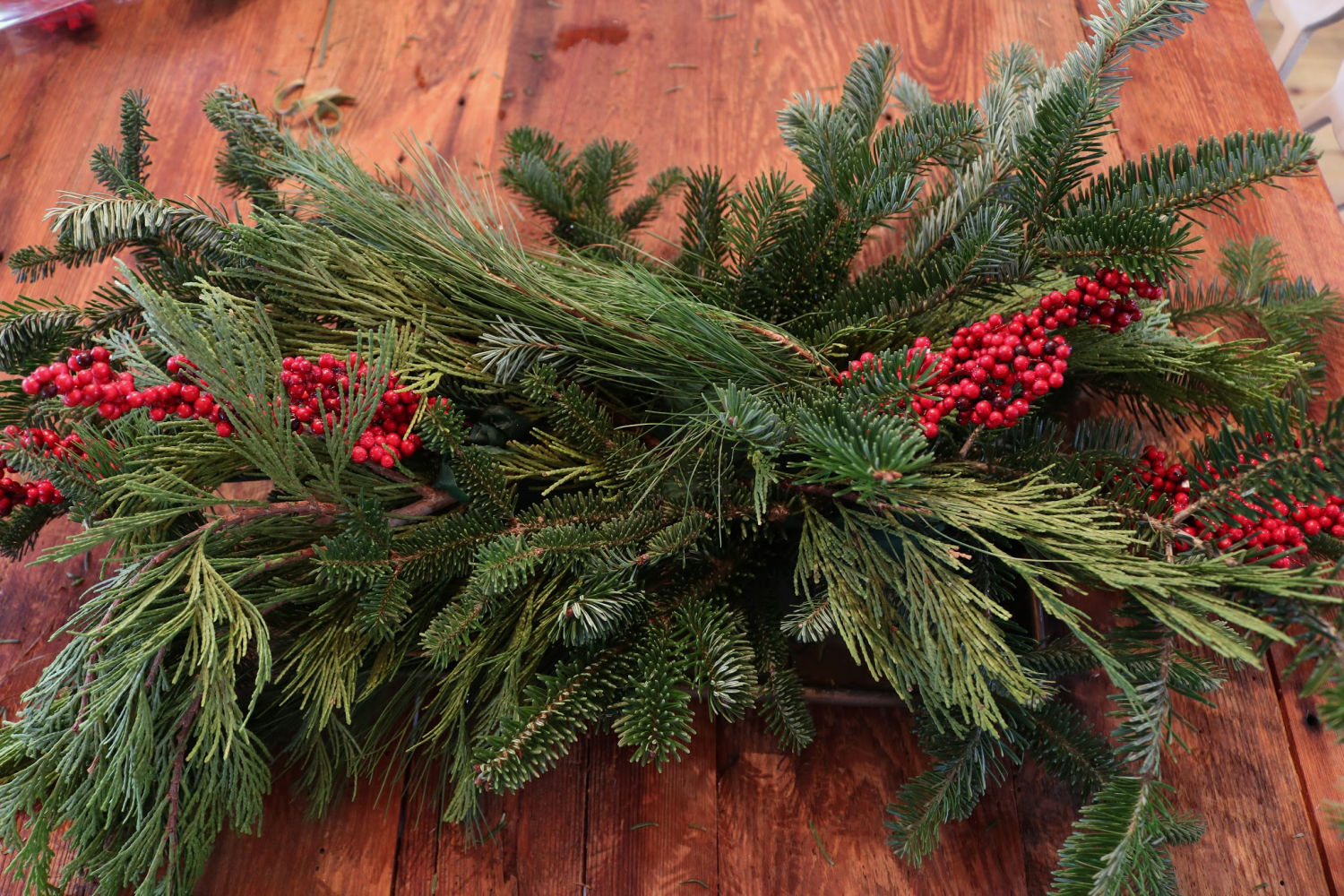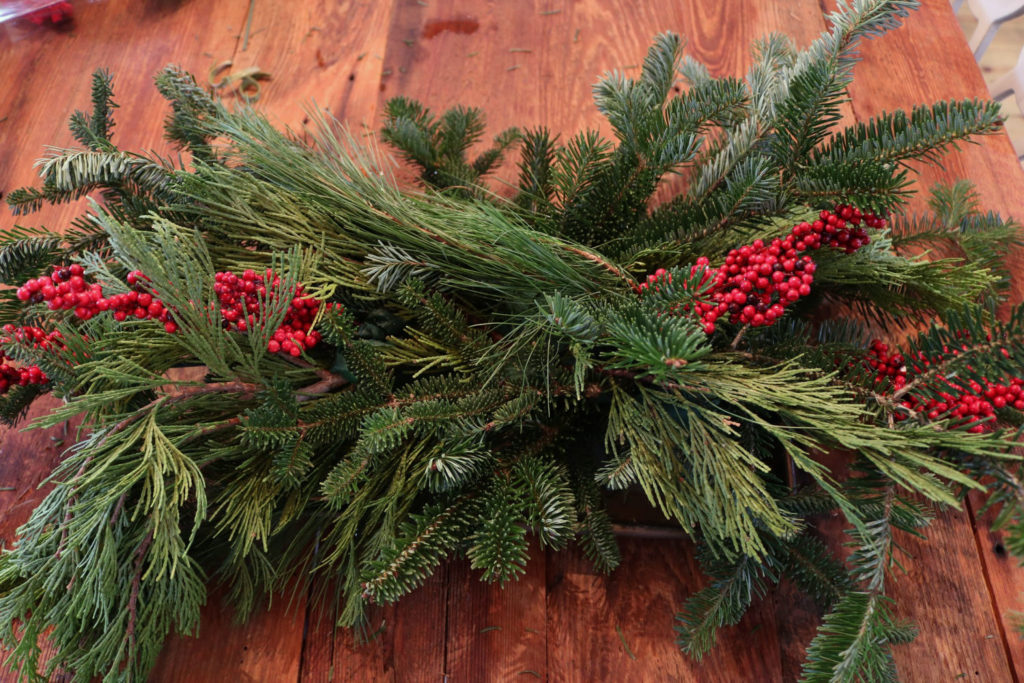 The greenery came with these red berries, I added them to both sides and added the red carnations to fill in.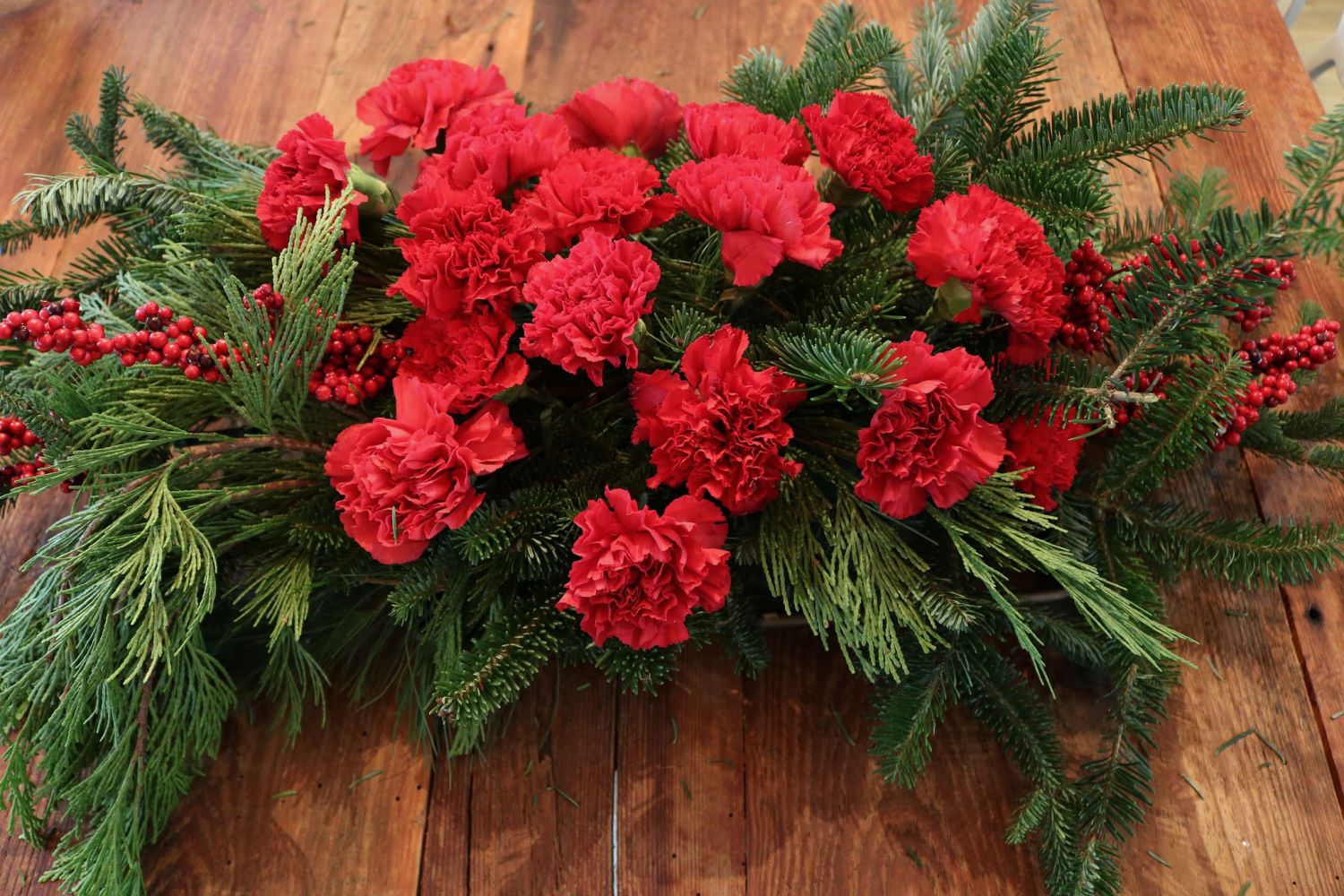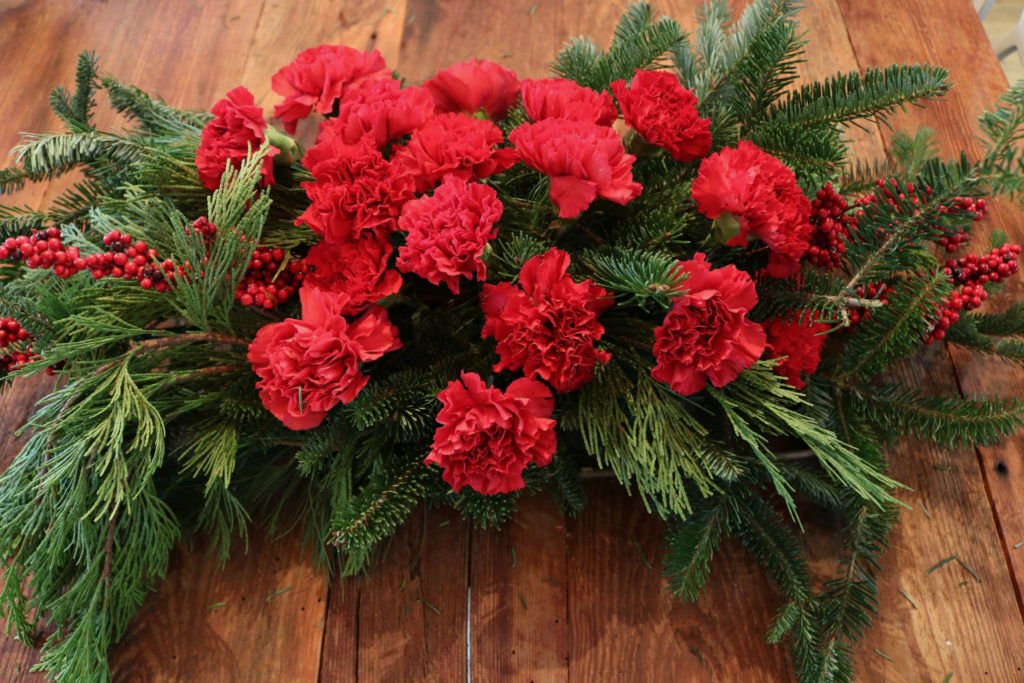 After I had the flowers placed I added a couple of black and white candles (I already had these).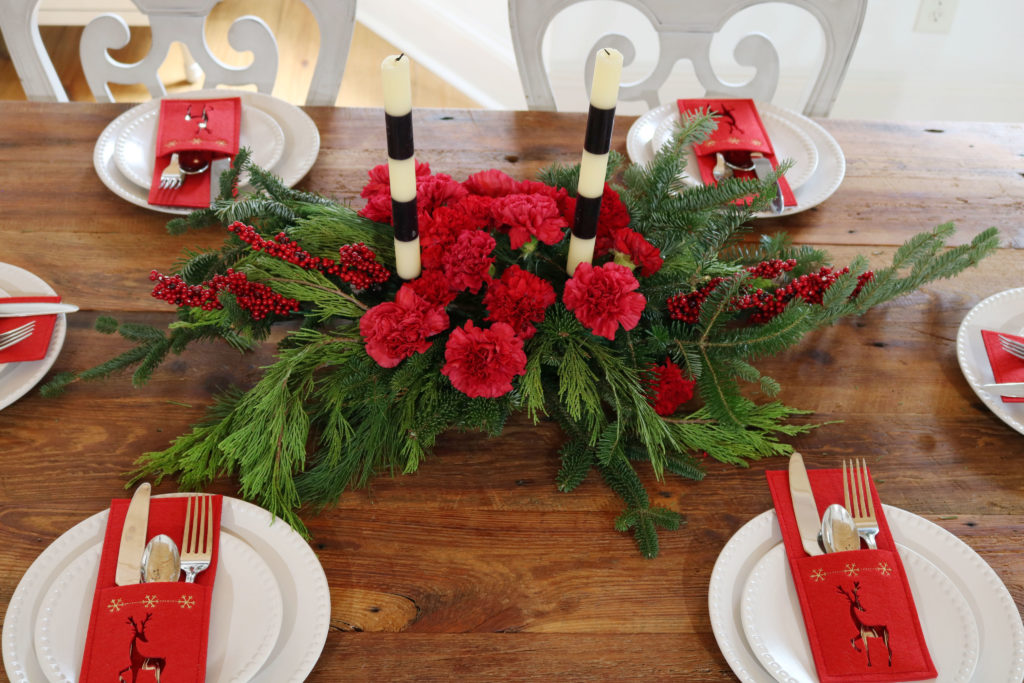 Simple white dishes topped with the silverware holders spreads the red around the table.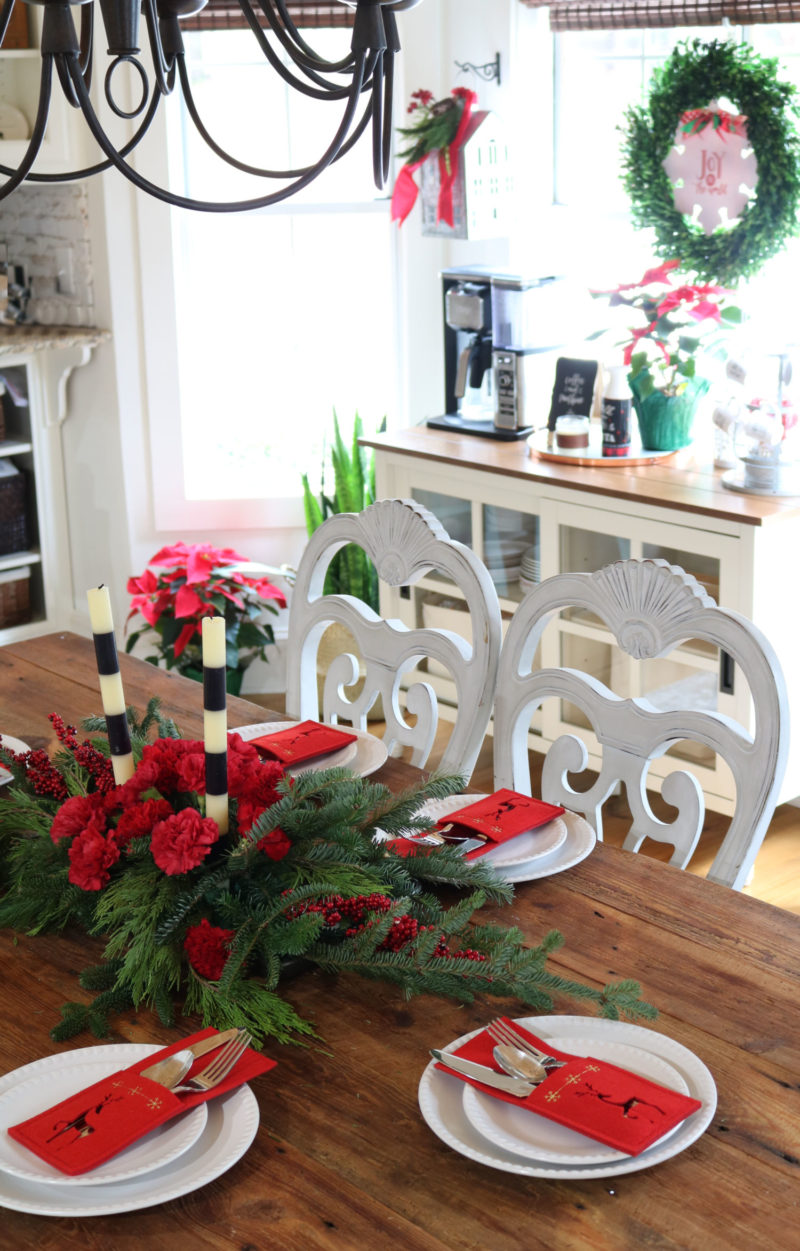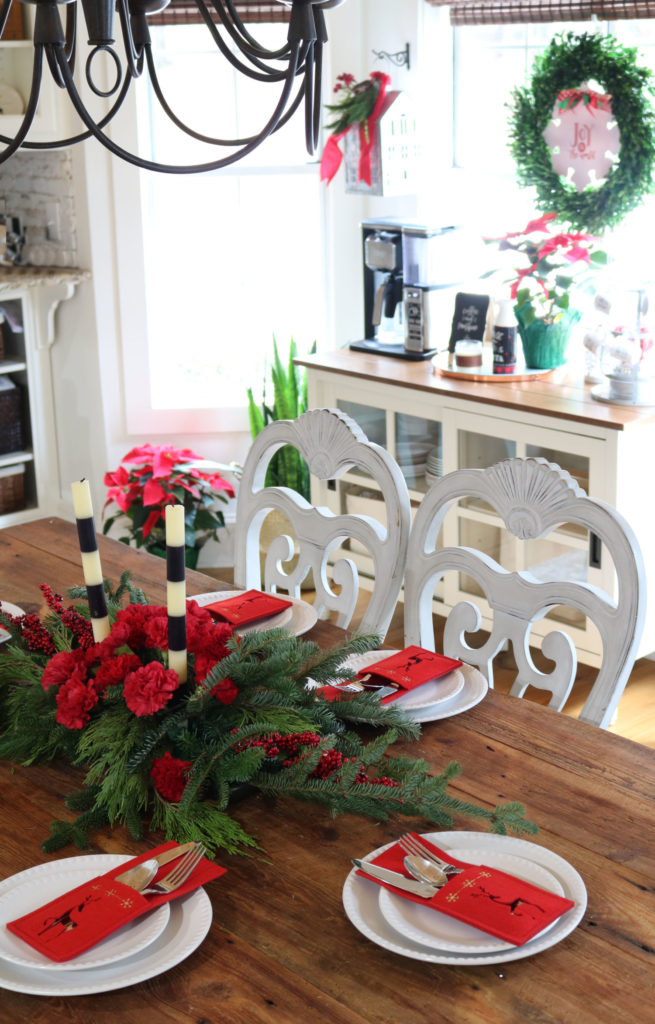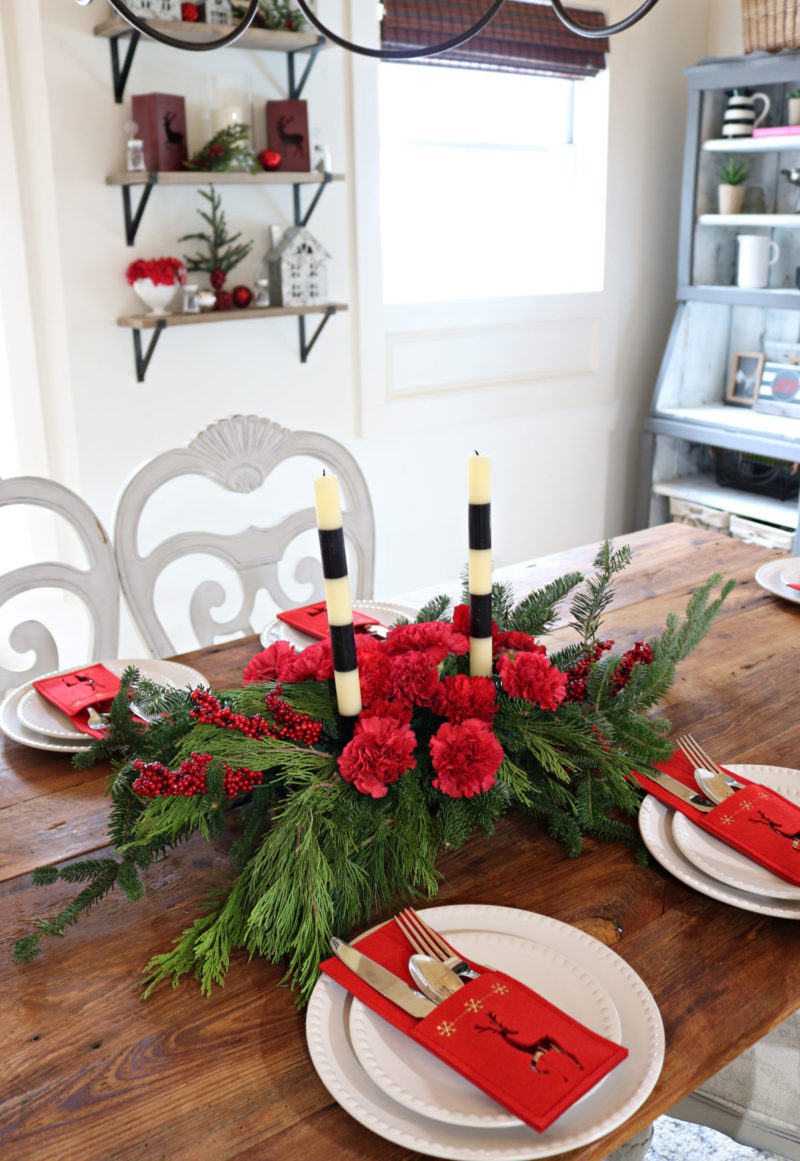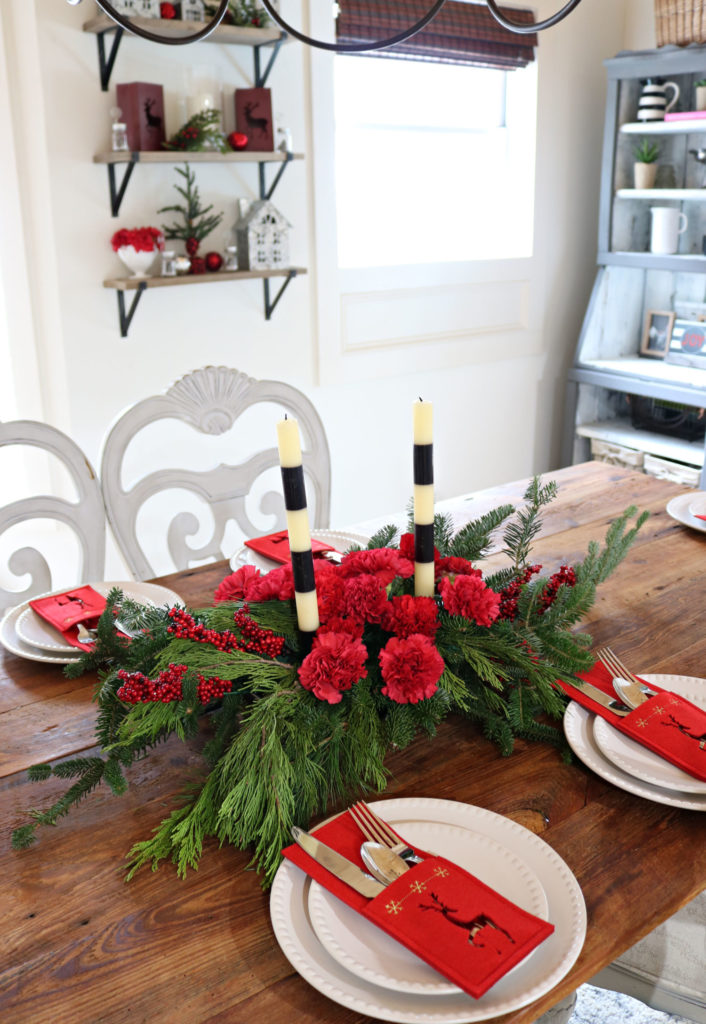 Christmas + Grocery Store Flowers =
Check these out:
Christmas Decorating With Grocery Store Flowers – Our Southern Home
Christmas Place Cards From Grocery Store Flowers – Confessions of a Serial DIYer
Create A Festive Holiday Arrangement Using Grocery Store Flowers – Duke Manor Farm
Decorating With Flower For Christmas – Artsy Chicks Rule