From a picket fence to a
 Coastal Inspired Flag
White picket fence sections have multiple personalities.
When I first meet these two they were leaning in the back room of a rummage sale.  After further inspection, I realized that someone had used them as headboards.
I snatched them up not really knowing what I would do with them.  But they're wood, for $5 and I knew I could deconstruct/up-cycle them and create something else.  After looking at them for a year, it finally hit me, a wooden flag.
I created a beachy coastal inspired flag from sections of the  white picket fence.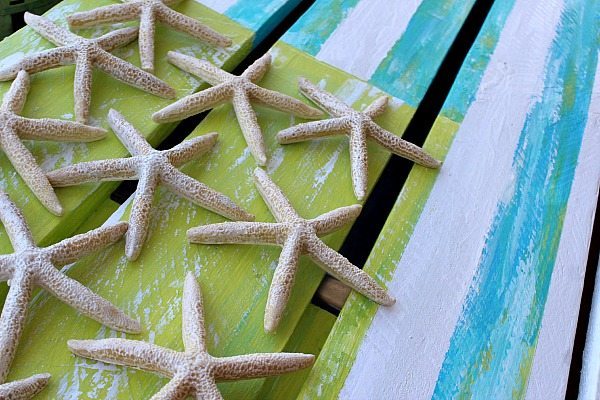 Supply list:
Wood (we used  sections of a white picket fence)
Craft Paint (your choice of colors)
Paint applicator – I used a piece of cardboard (brush or sponge)
Starfish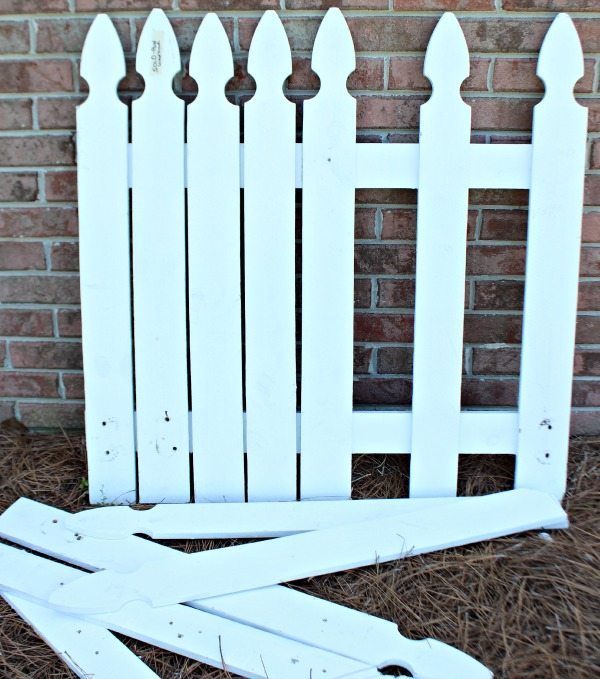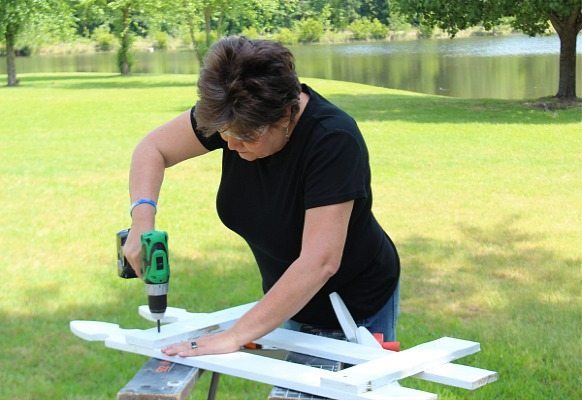 Remove boards with drill. Luckily they used screws 🙂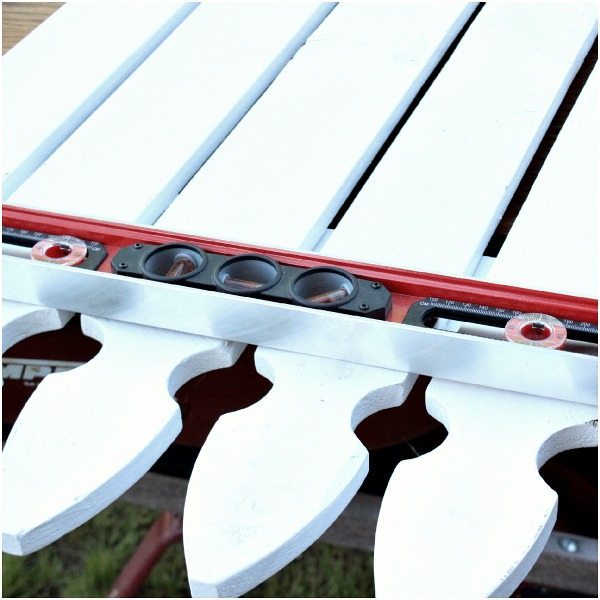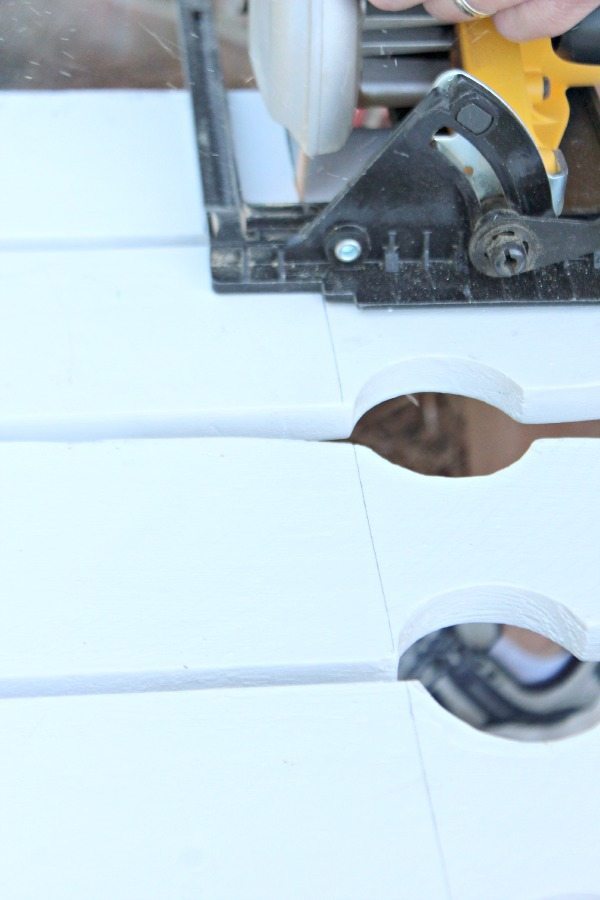 Mark and cut the pickets off, to create a rectangle. Be sure to wear safety glasses and hearing protection.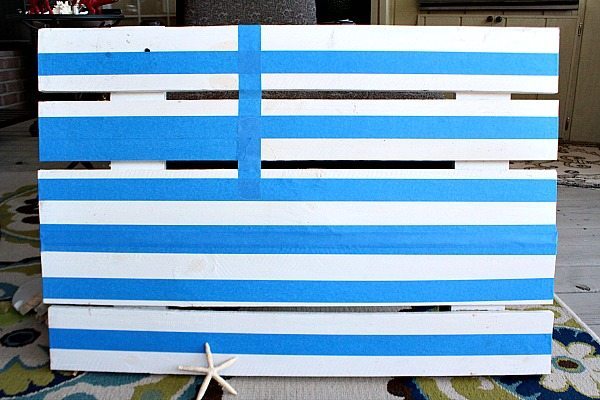 Tape the area for stars and stripes.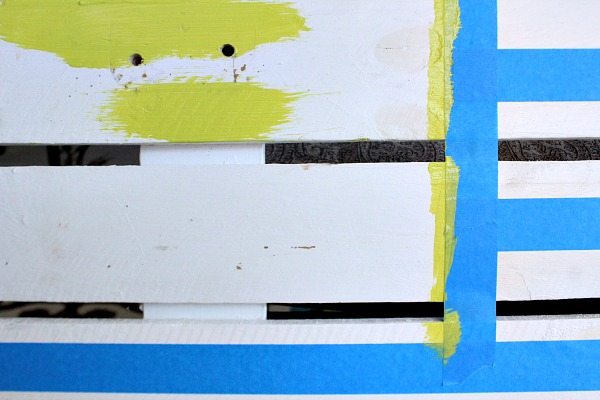 Paint the section for the stars. I used a vibrate green for this area.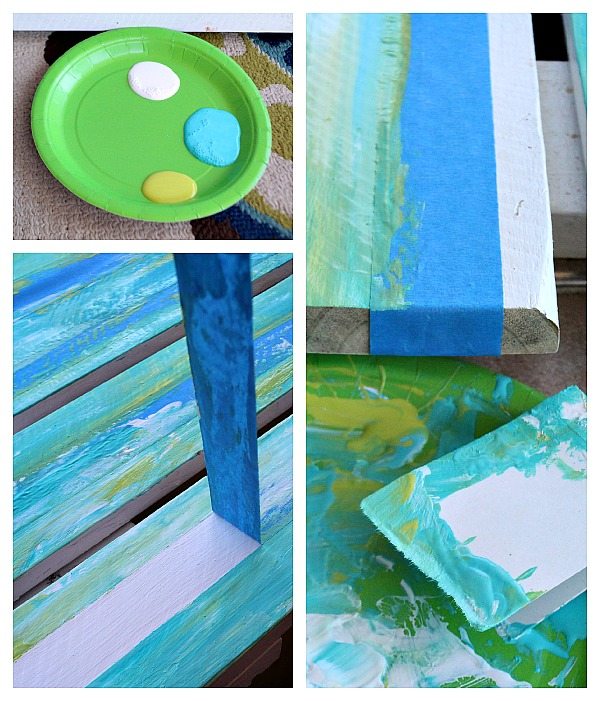 I placed 3 colors of craft paint on my paper plate palette, I blended and painted all 3 at the same time. I used a piece cardboard (you could use a paint brush) to create a dragging effect.
Remove the tape and sand lightly, if needed. I used a sanding block to distress the paint.
Use a hot glue gun to apply the starfish.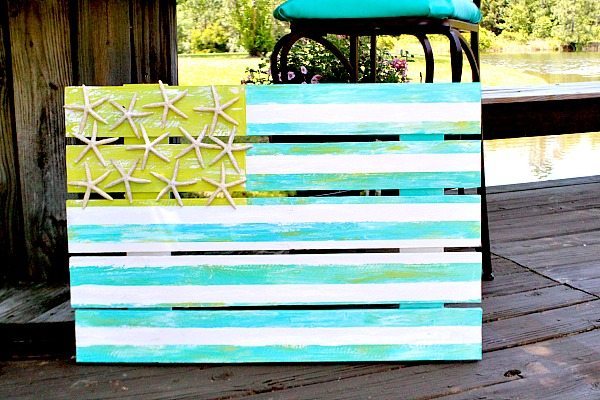 After it dried, I hung it in the screened in area on the dock.  It looks perfect with all the colors in there.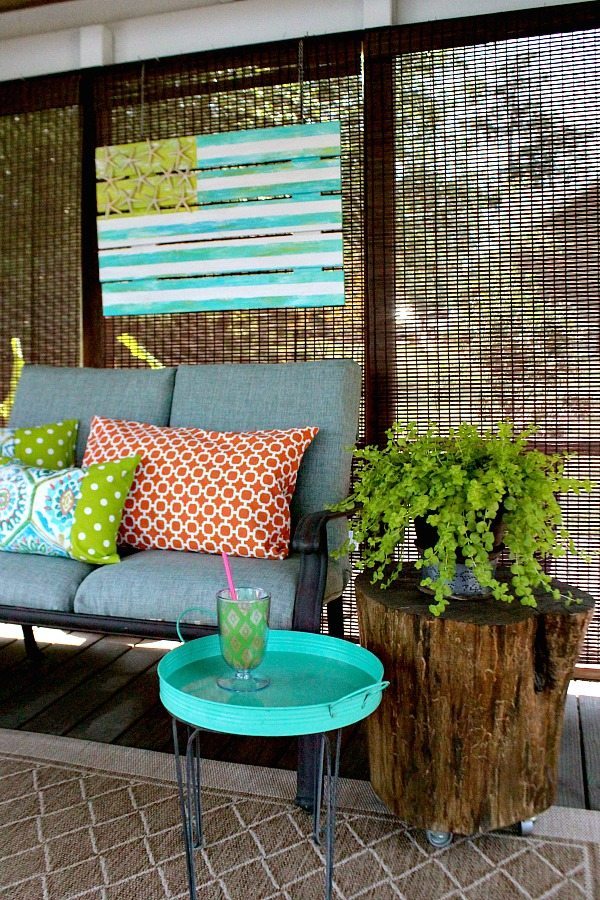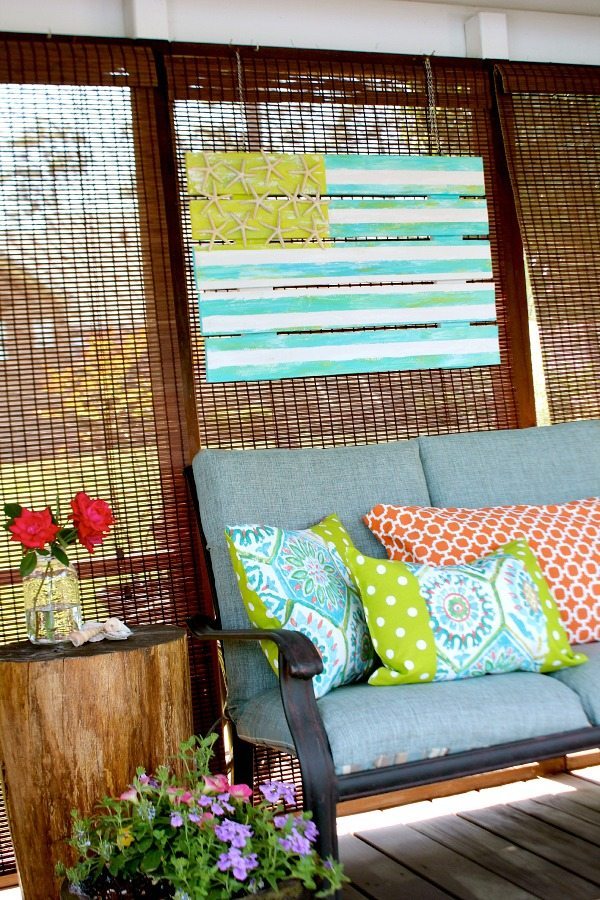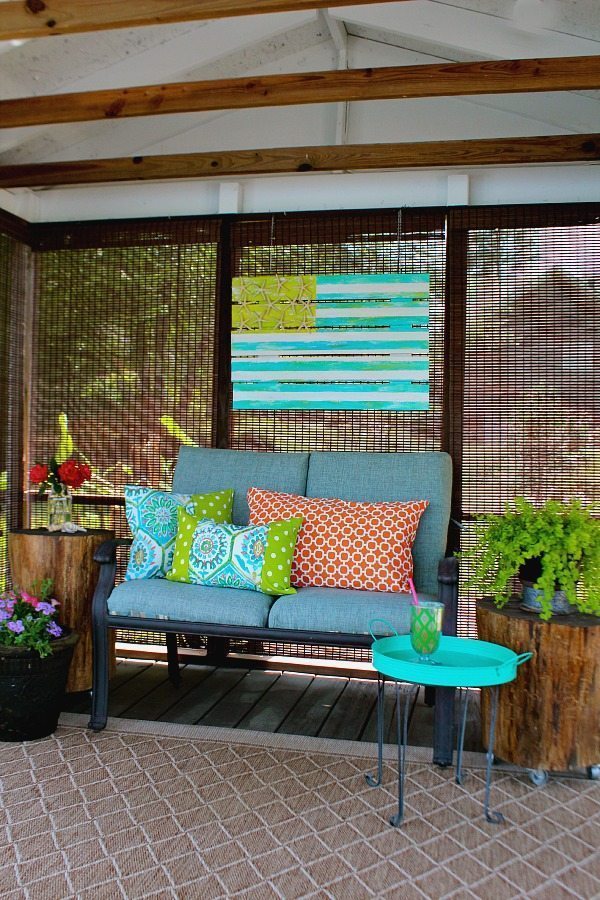 The white picket fence is now the perfect beachy coastal inspired flag for the dock!