After all the indoor projects, some complete and some not, I decided to work on the front yard, a little colorful landscape update. The days continue to get warmer and I want to give the plants time to get established before summer arrives.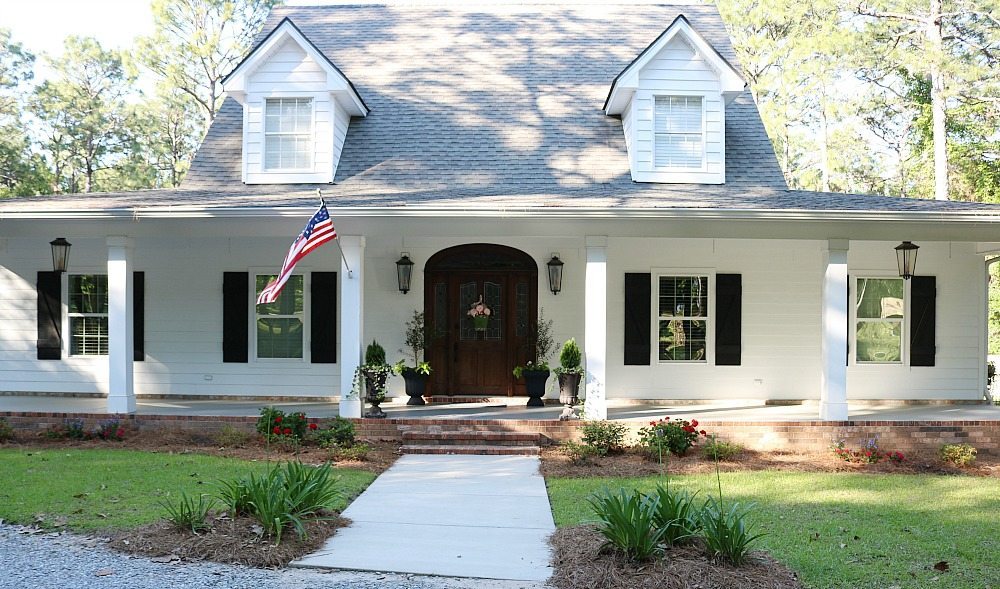 A quick trip to Lowe's garden center made it easy. Well, other than trying to decide what to get, it's easy to add color with all the beautiful Monrovia plant options. There were so many choices of annual and perennial plants. I think you should have a mix of both in your garden to provide year round color and interest.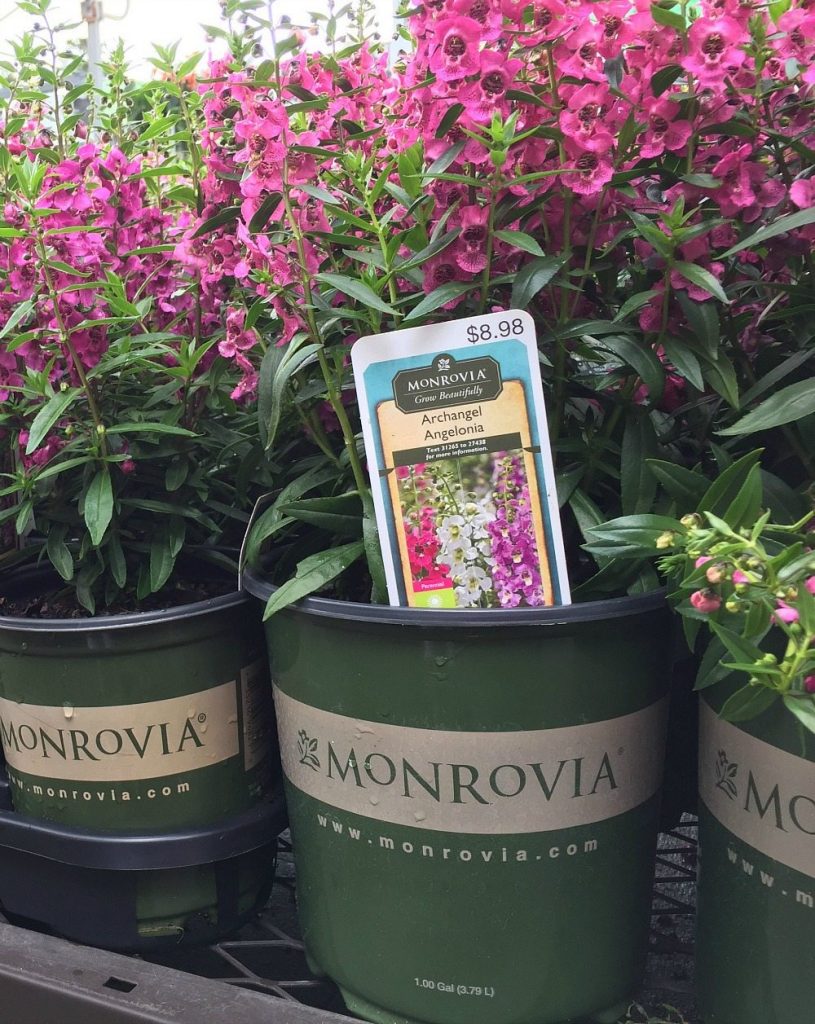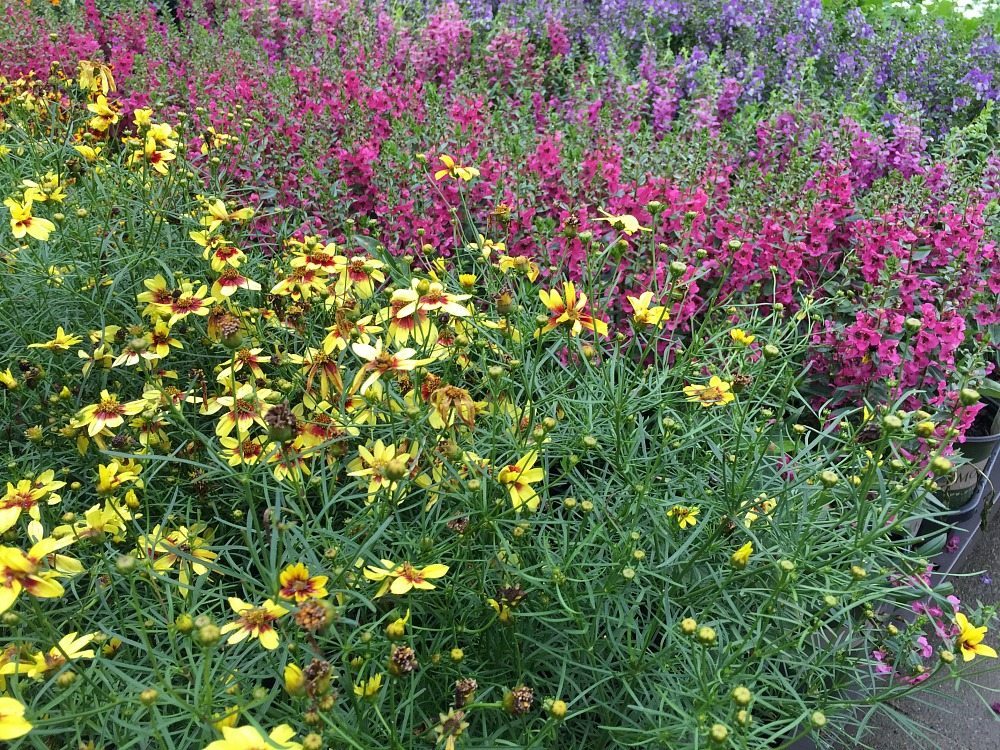 After wandering around for an hour or more, I decided on 6 – Starcluster Pentas in this beautiful dark pink and 4 – Archangel Angelonia in purple.
Starcluster Pentas – have huge flowers and sturdy stems. They perform well in hot summer conditions and require low maintenance. Keep them semi-moist. The average size is 18-24″ H x 16-20″ W. When mine fill in they will be a beautiful dark pink blanket in this flower bed.
Archangel Angelonia – large, vibrant flowers that also thrive in the heat 🙂 They are often called Summer Snapdragon. They are also deer and rabbit resistant. They bloom spring, summer and fall. Average size will be 12-14″ x 10-12″ wide. I am anxious to see these beauties thrive!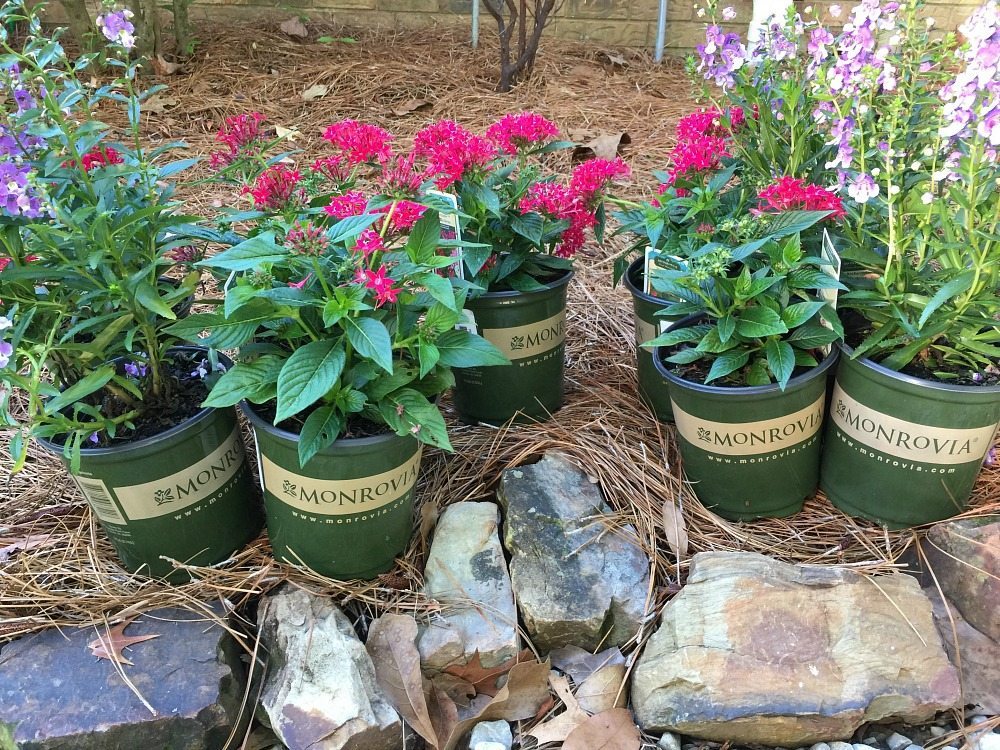 There are several areas, ok more than several spots in the front yard flower beds that need help! I started here in the middle of each side of the porch.
If you need inspiration or want to know what grows well, where, check out the Grow Beautifully Monrovia blog it has lots of ideas for landscape and outdoor living.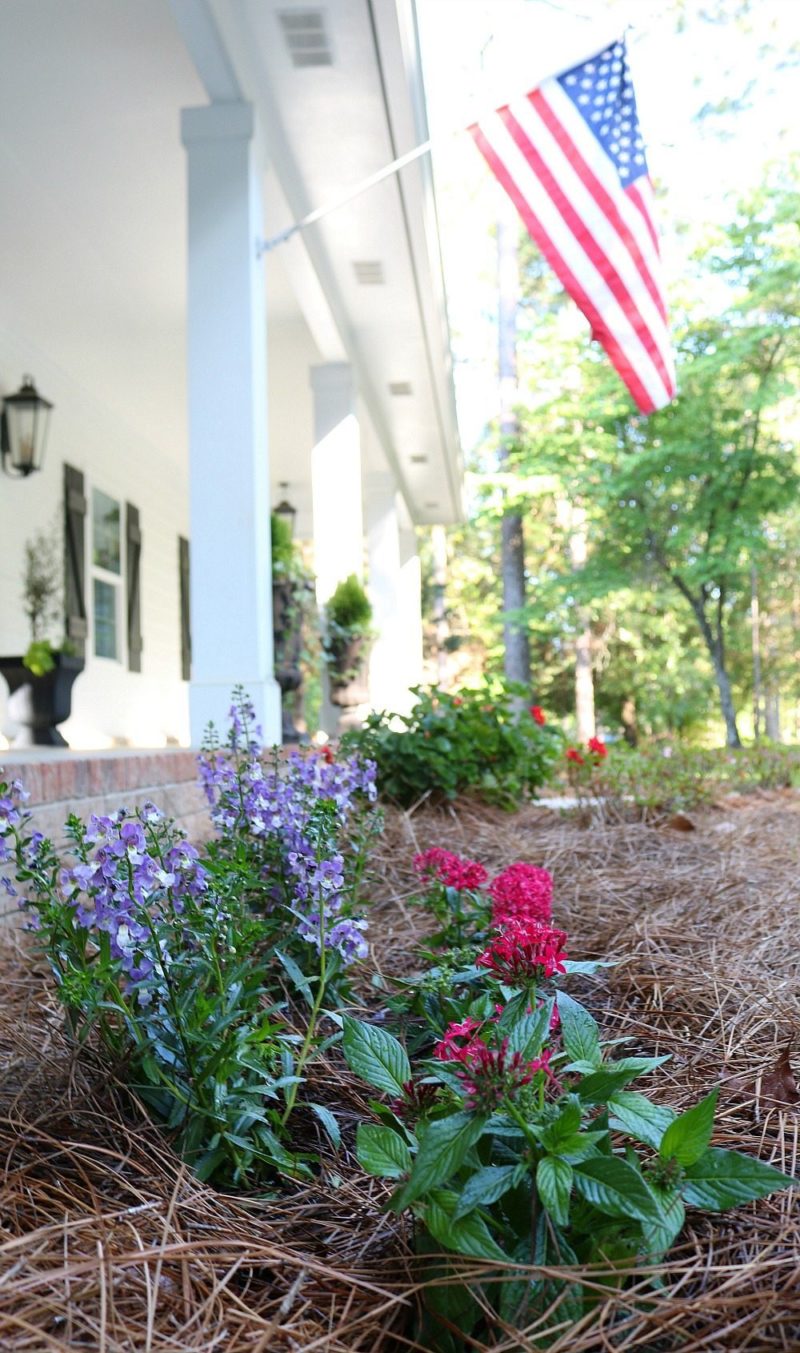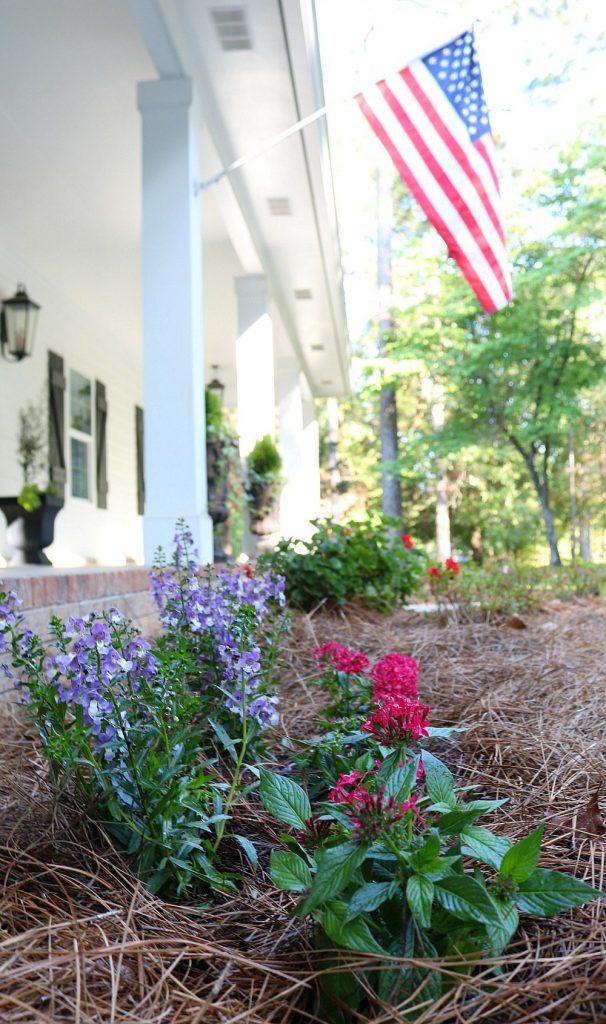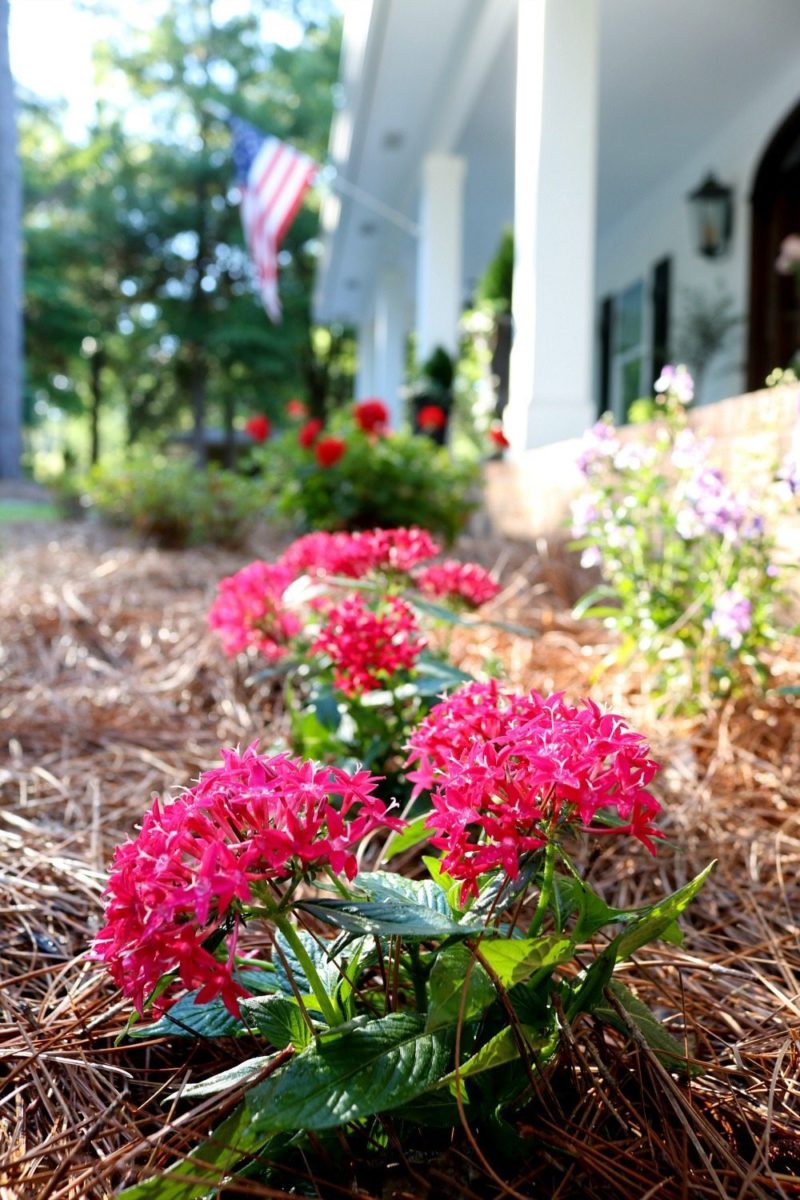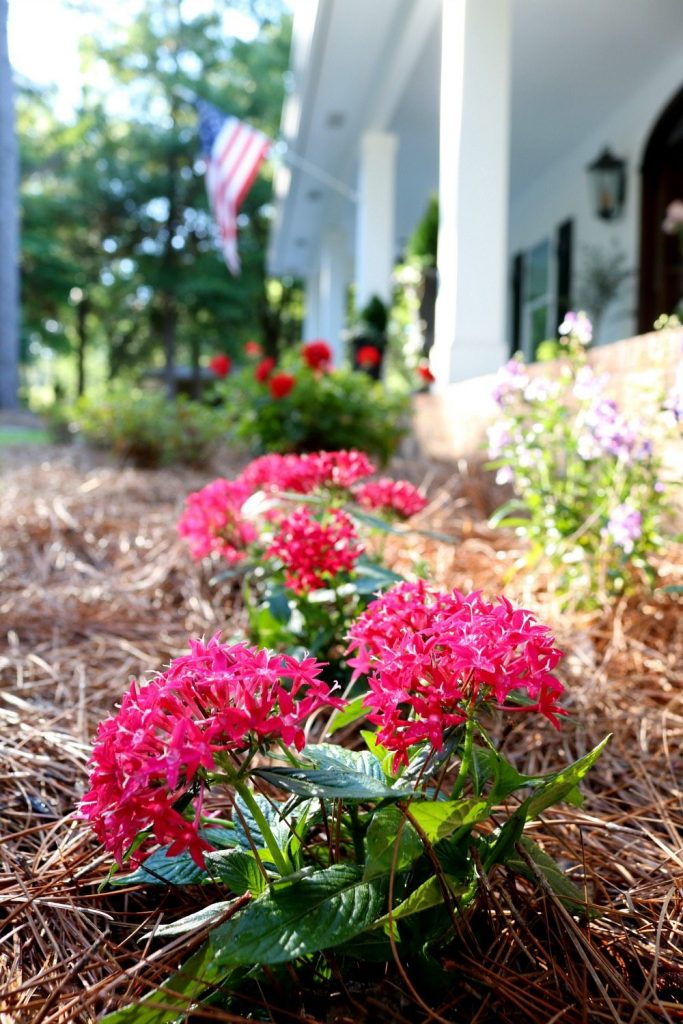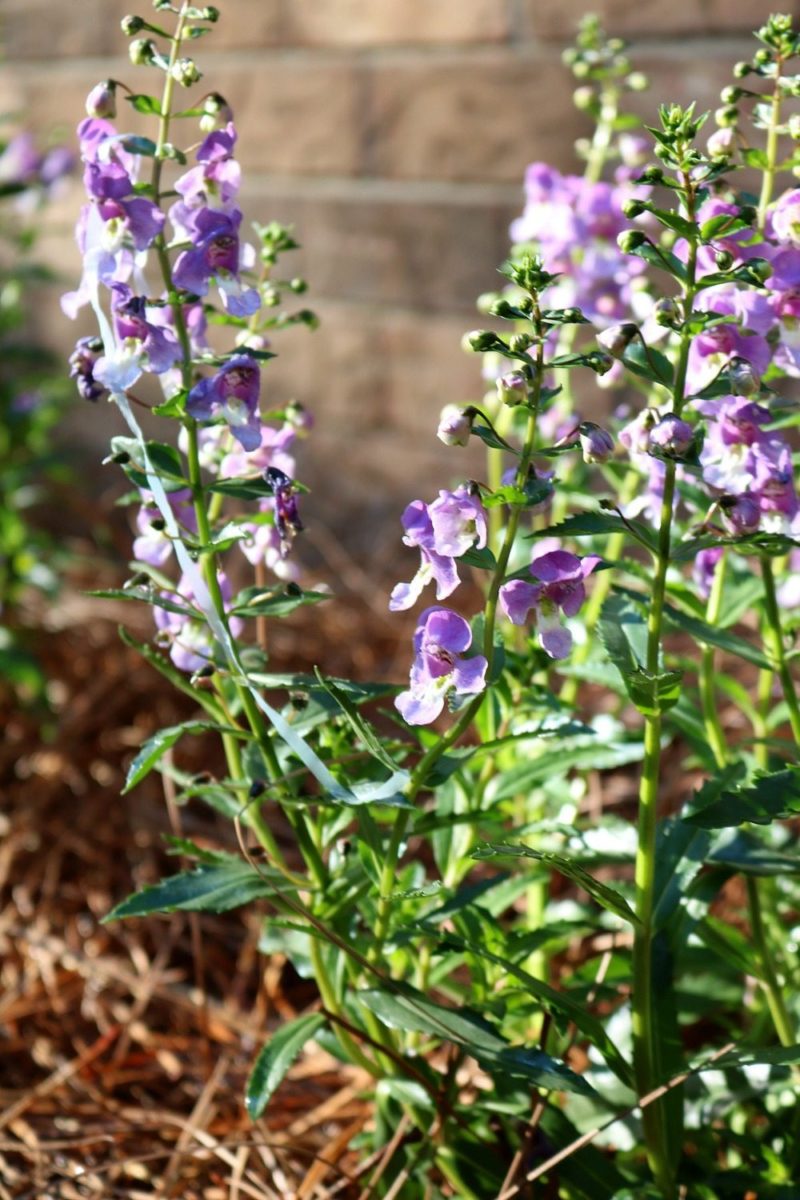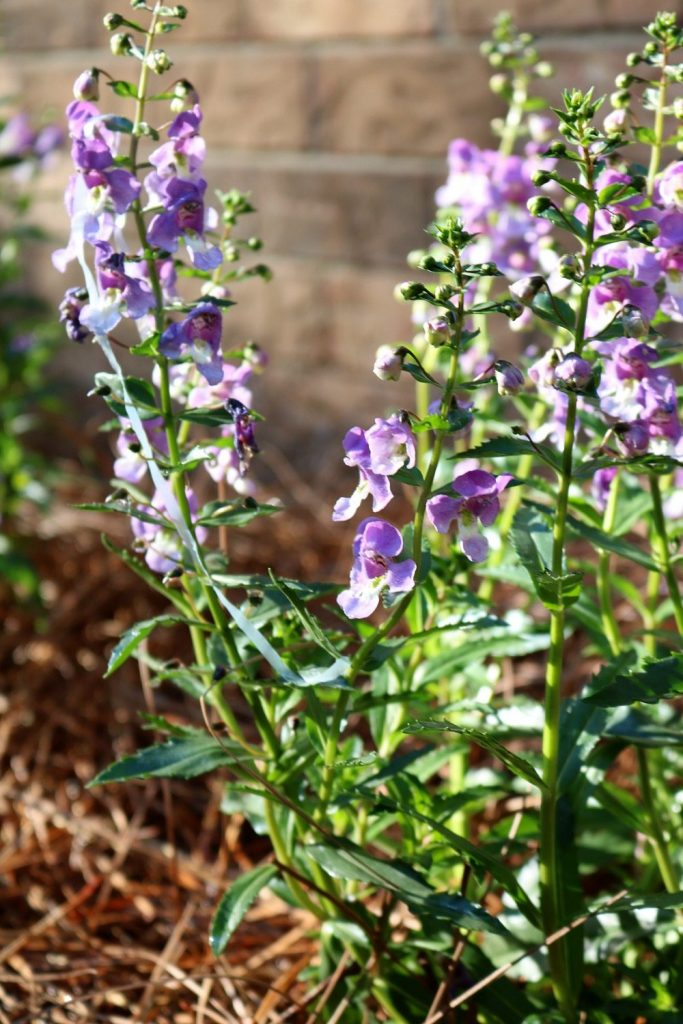 I love these Archangel Angelonia they are a  beautiful shade of purple.
Annuals that tolerate full sun and bloom from summer to fall are perfect for this spot. Our porch is fairly low so I chose a few plants that will spread out and not be taller than the porch.
These would be great in pots by the front door too! You can shop Monrovia , they are truly my favorite plants! Now I must get back to work, I'm hoping to finish all the DIY projects around the house and have a quiet summer enjoying the porch and watching my flowers grow!