Thanks to Greenworks for sponsoring this post and awesome giveaway!
CONTAINER GARDENING
Hey friends, in honor of Earth Day this year we are planting a little veggie patch aka container gardening.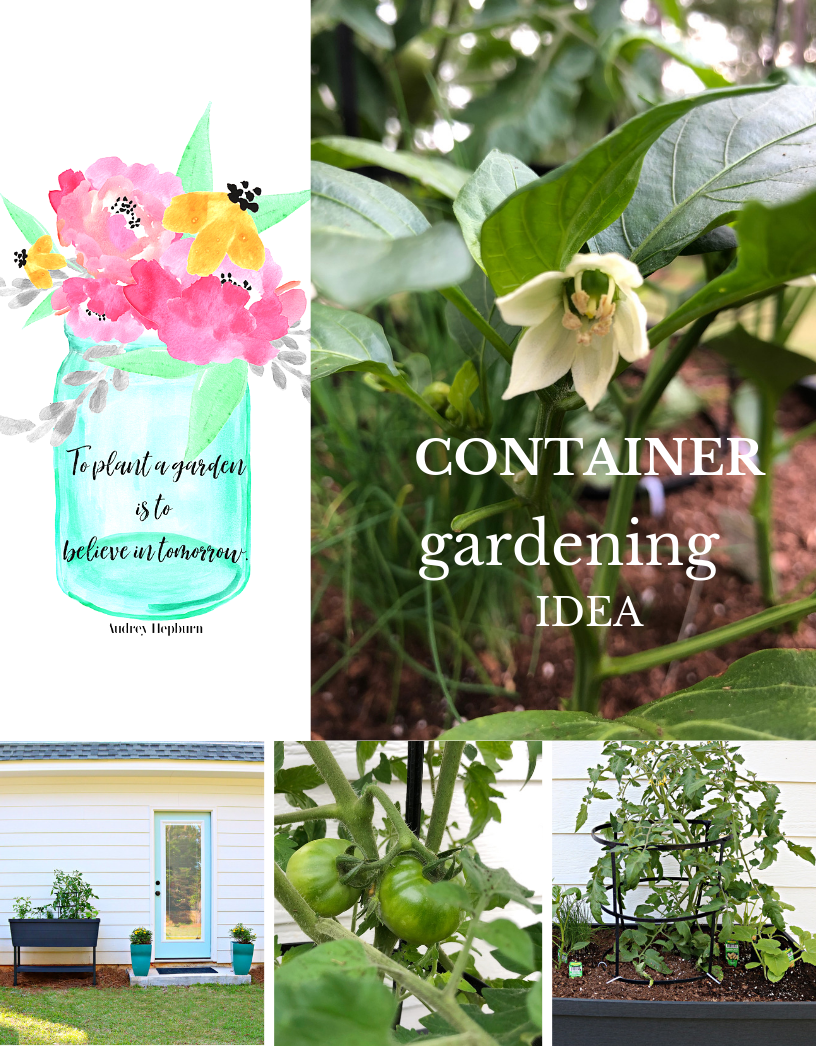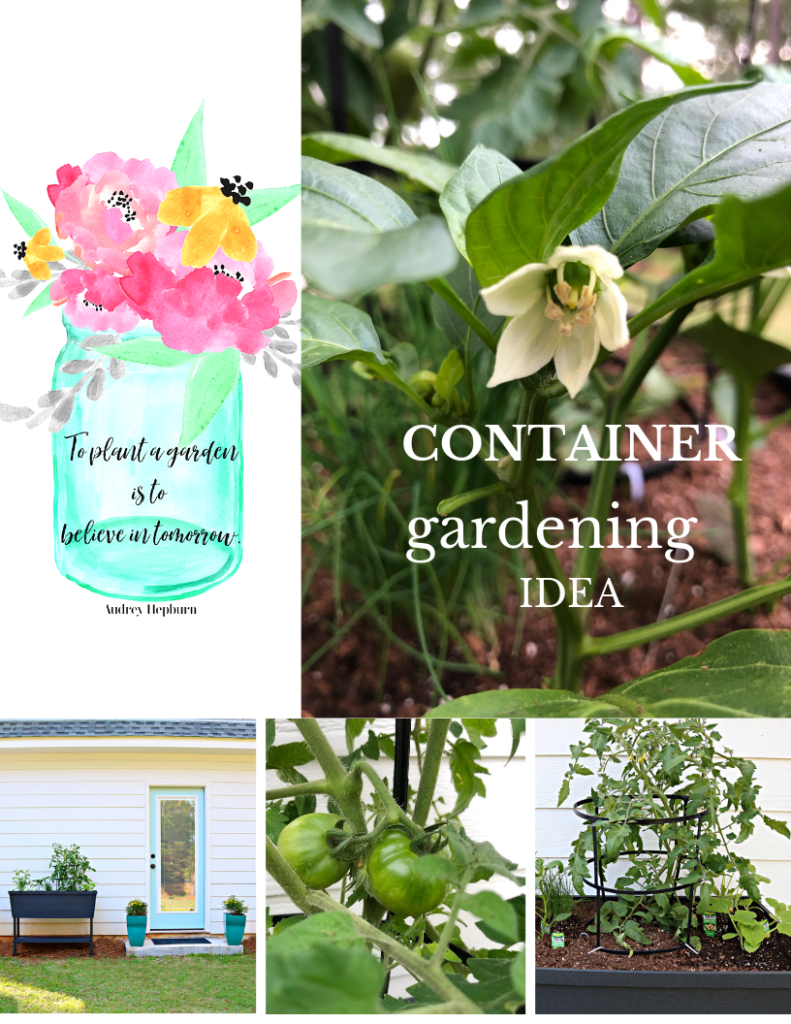 Whether you're planting a garden to reduce your carbon emissions or planting a tree to give us oxygen, we can all do a little to make a difference in tomorrow.
I'm including a free printable for you to print out and pop in to a frame as a reminder to be gentle to Earth everyday.
(Be sure to enter the $300 giveaway at the bottom of the post. Just think of all things you could do if you win! So go take the pledge for Earth Day, The contest winners will be picked on Friday, April 26 at 3 pm EST..)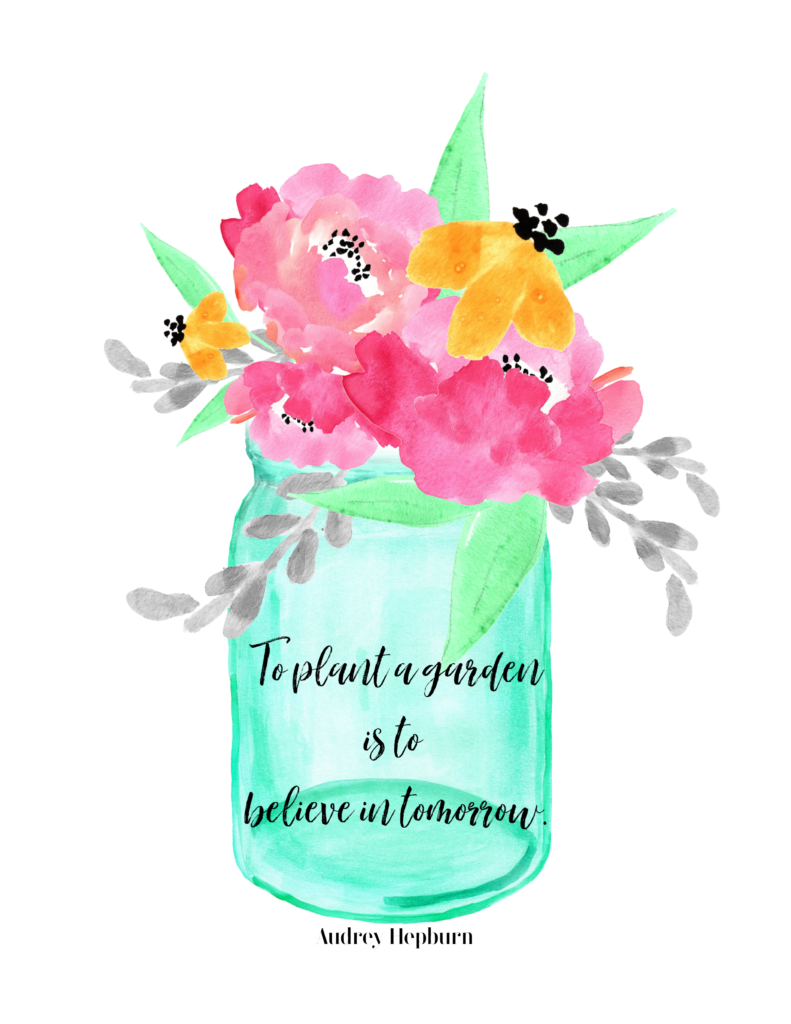 CONTAINER GARDENING
There are lots of containers that you can use for gardening, we chose one that's elevated. I know Mama and I will really appreciate not having to do the back breaking job of bending over to pick tomatoes or pull weeds.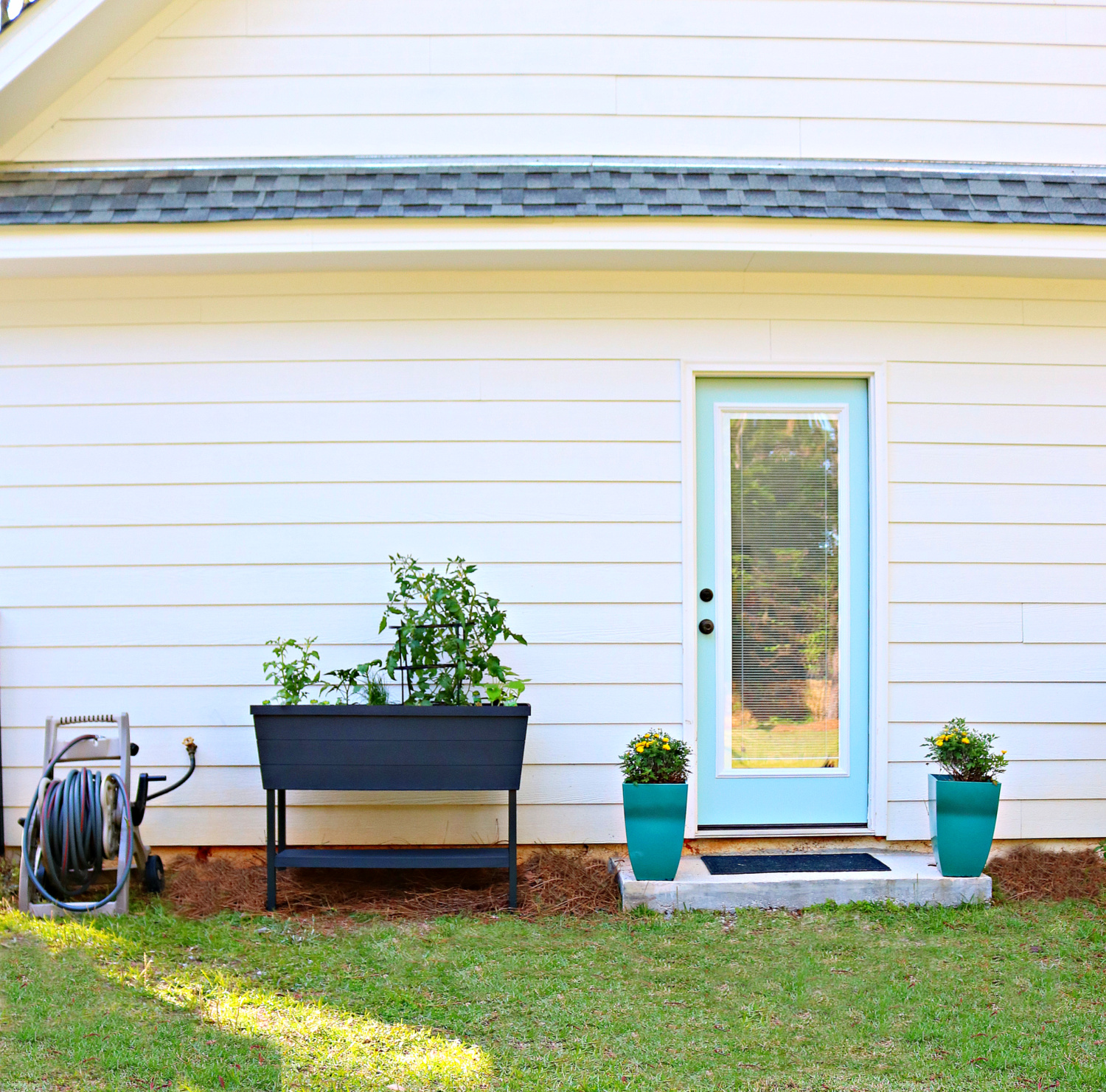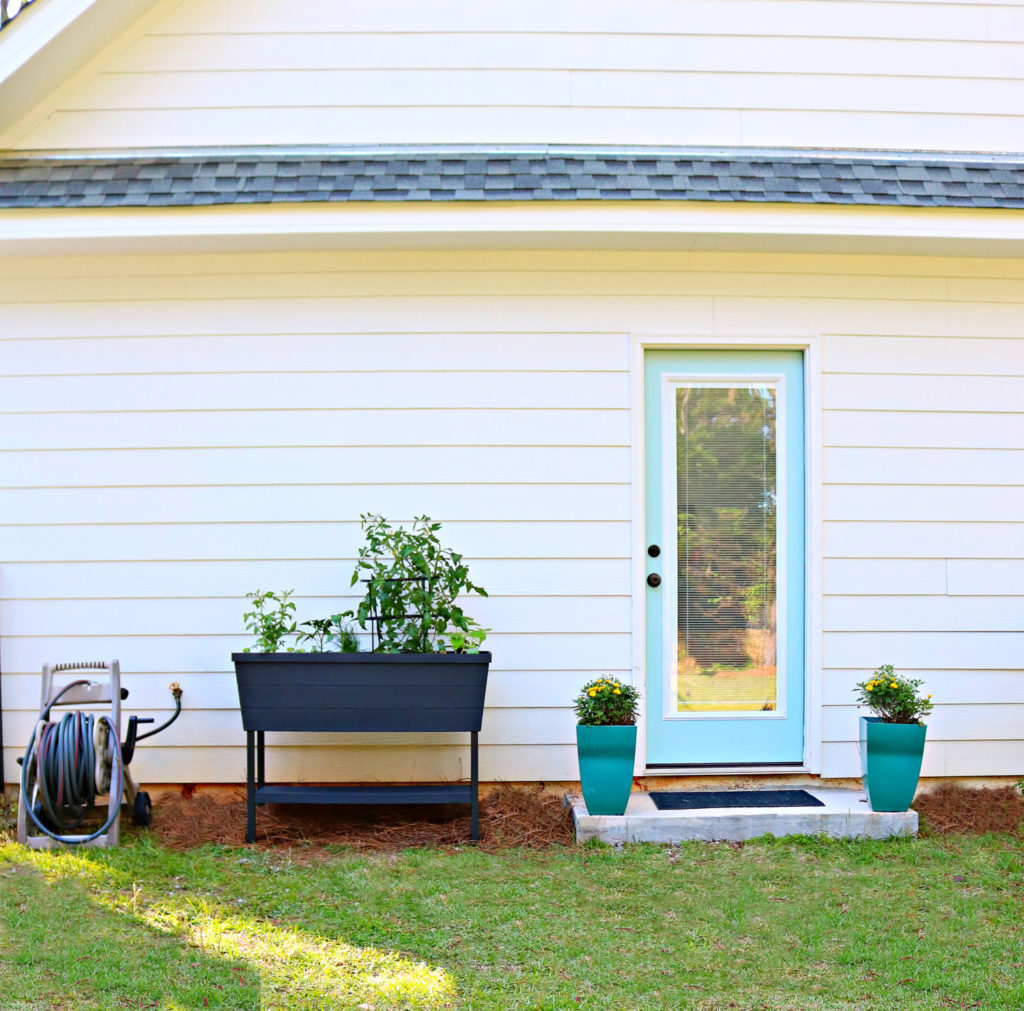 CONTAINER GARDENING TIPS
Pick a sunny spot, most plants need at least 6 hours of sun a day.
Use a good quality potty soil, preferably organic. Don't use soil from your yard, it typically doesn't drain well.
Drainage is very important, our container has built-in drainage, a spigot that can be opened and closed based on rainfall or general watering.
Keep the soil moist, water if the first inch of soil feels dry.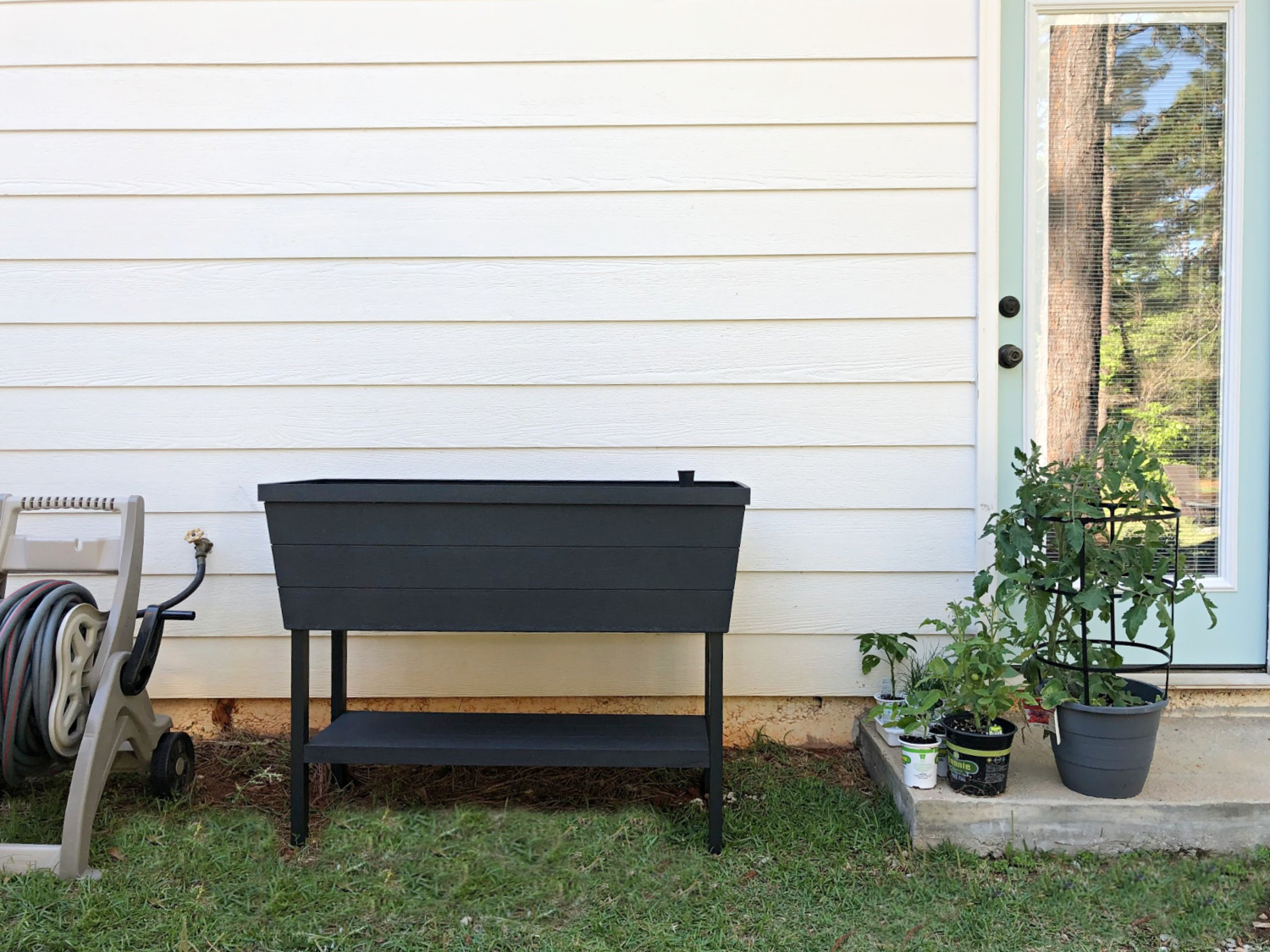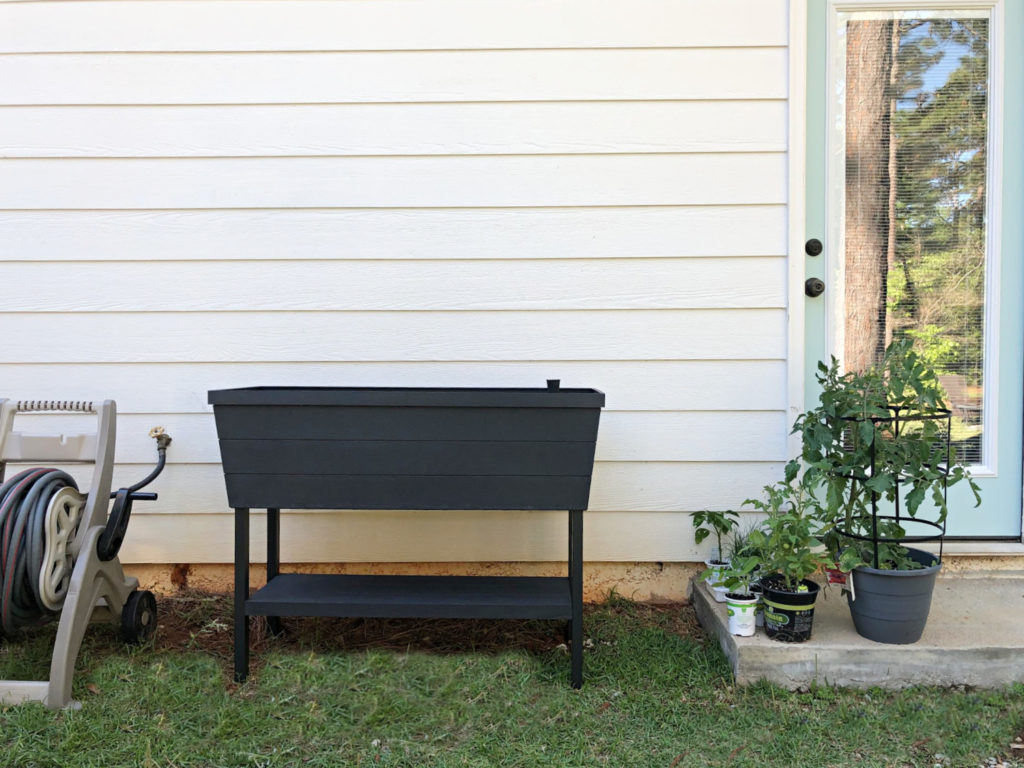 Plant a couple of each plant, just in case one doesn't make it. We chose to plant tomatoes, squash, bell peppers, chives and okra. So far everything is doing well. Start your container gardening off on the right foot, search for plants that look alive.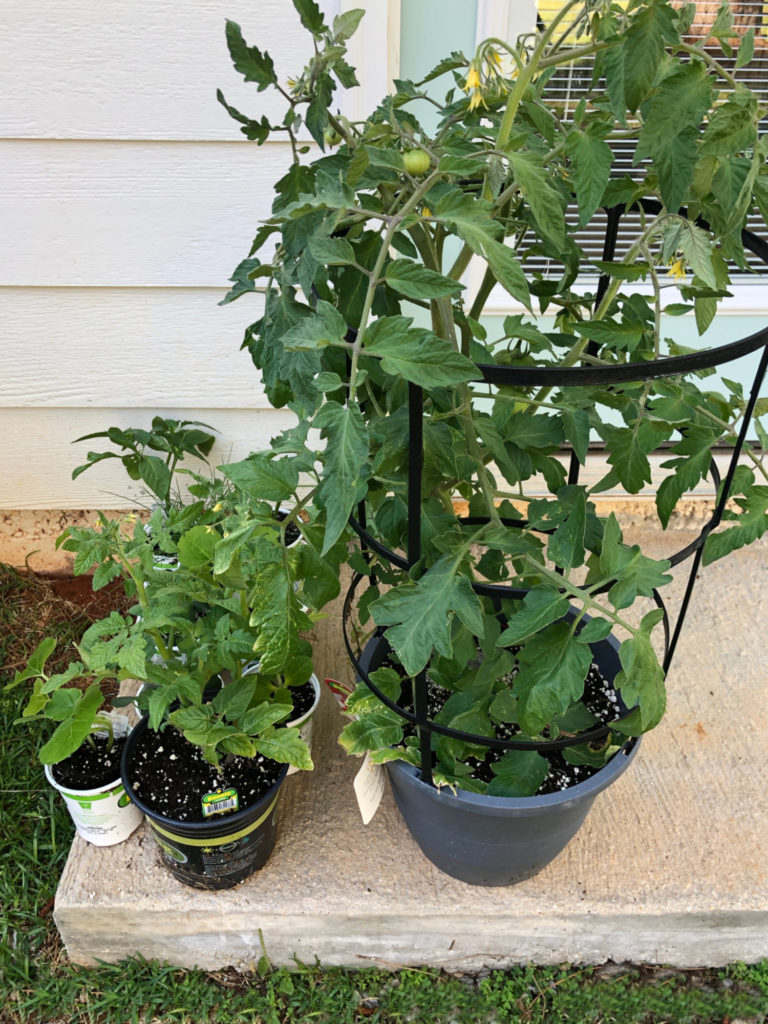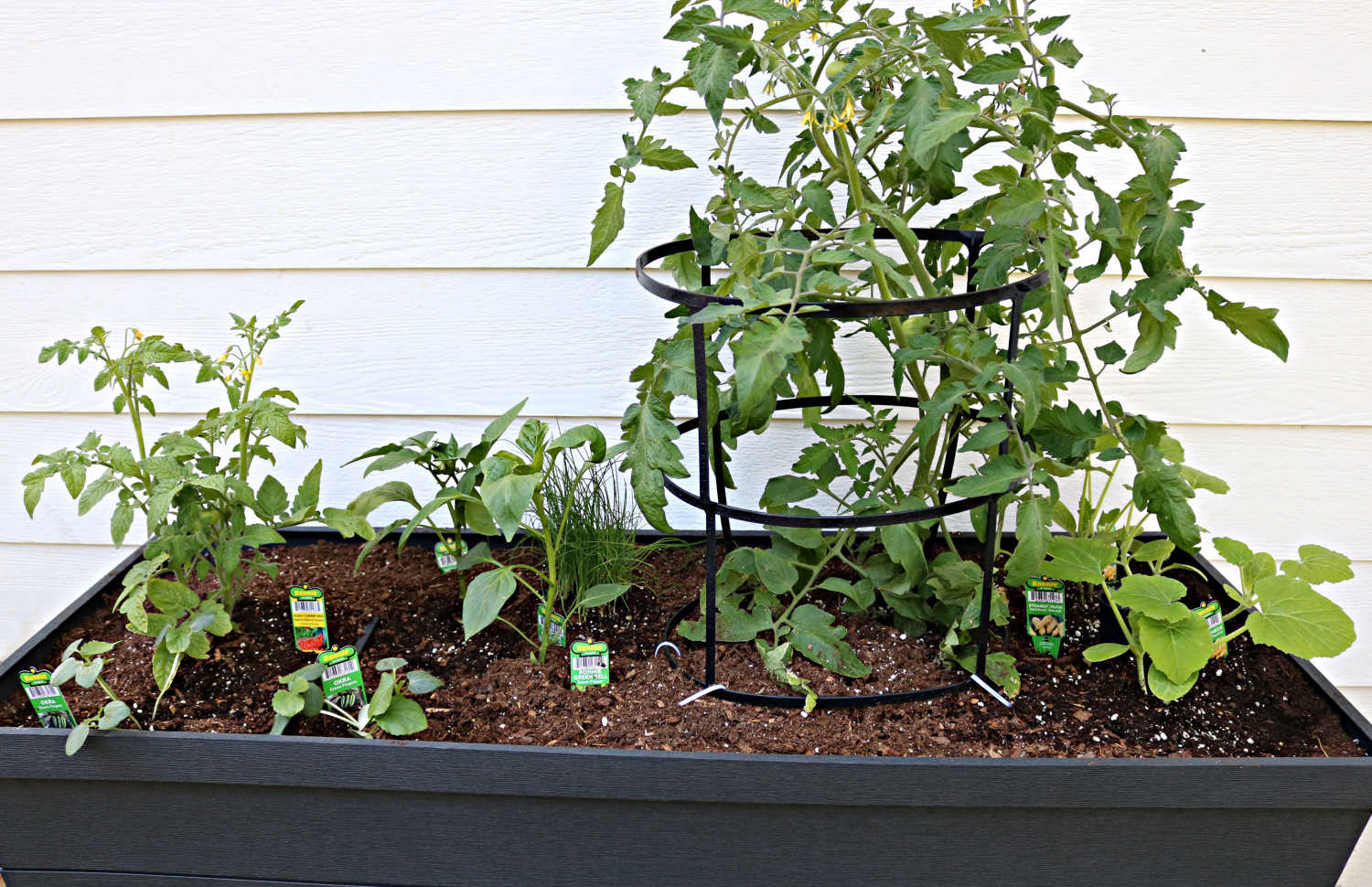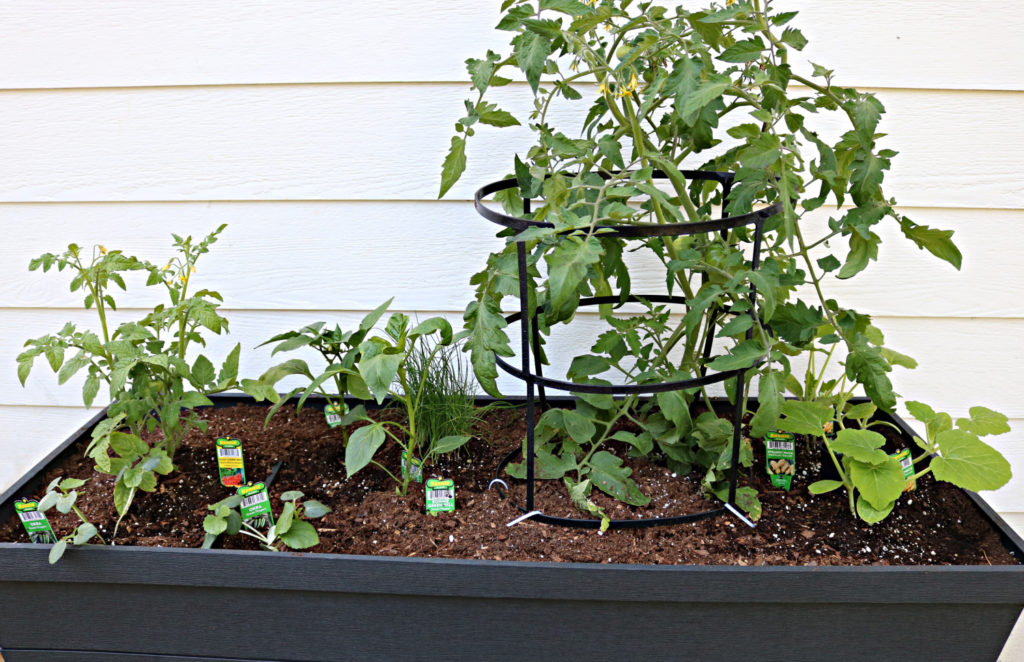 After placing the vegetables in the container, be sure to water them in by slowly adding water around the root area. Check daily, you can use your finger to check dryness.
Have you noticed how many times I've mentioned water :), let's face it water and sun are key!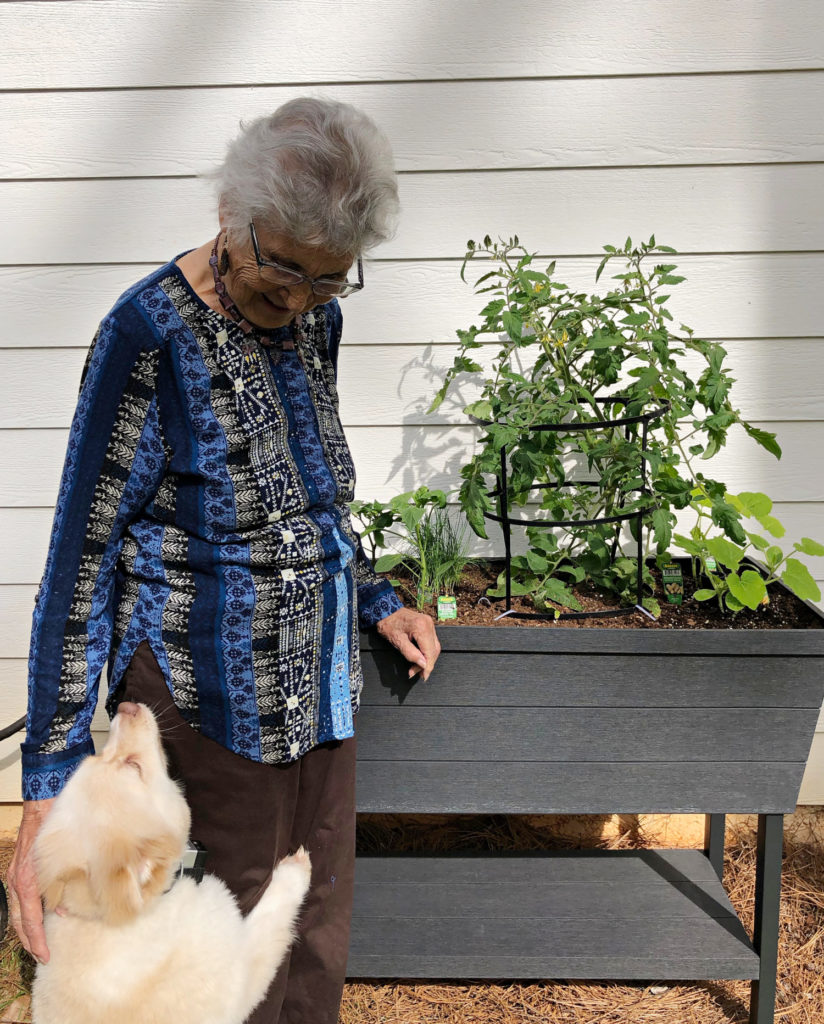 Here's Mama and Rowdy checking the progress, they are impressed with how the tomatoes are looking! We love fresh tomato sandwiches. (Many of you know that a couple of years ago, Mama became my neighbor, she will be tending the garden.)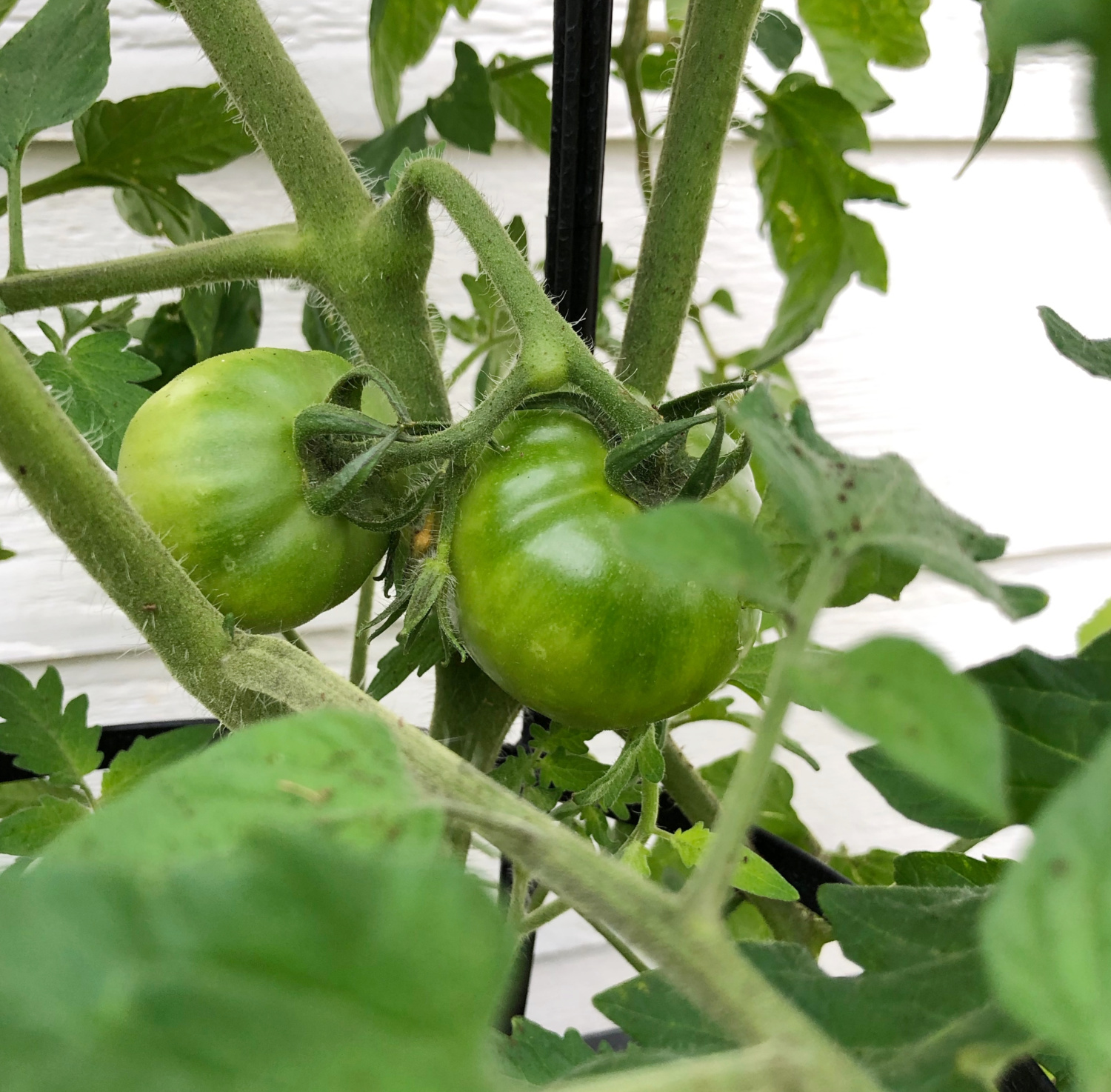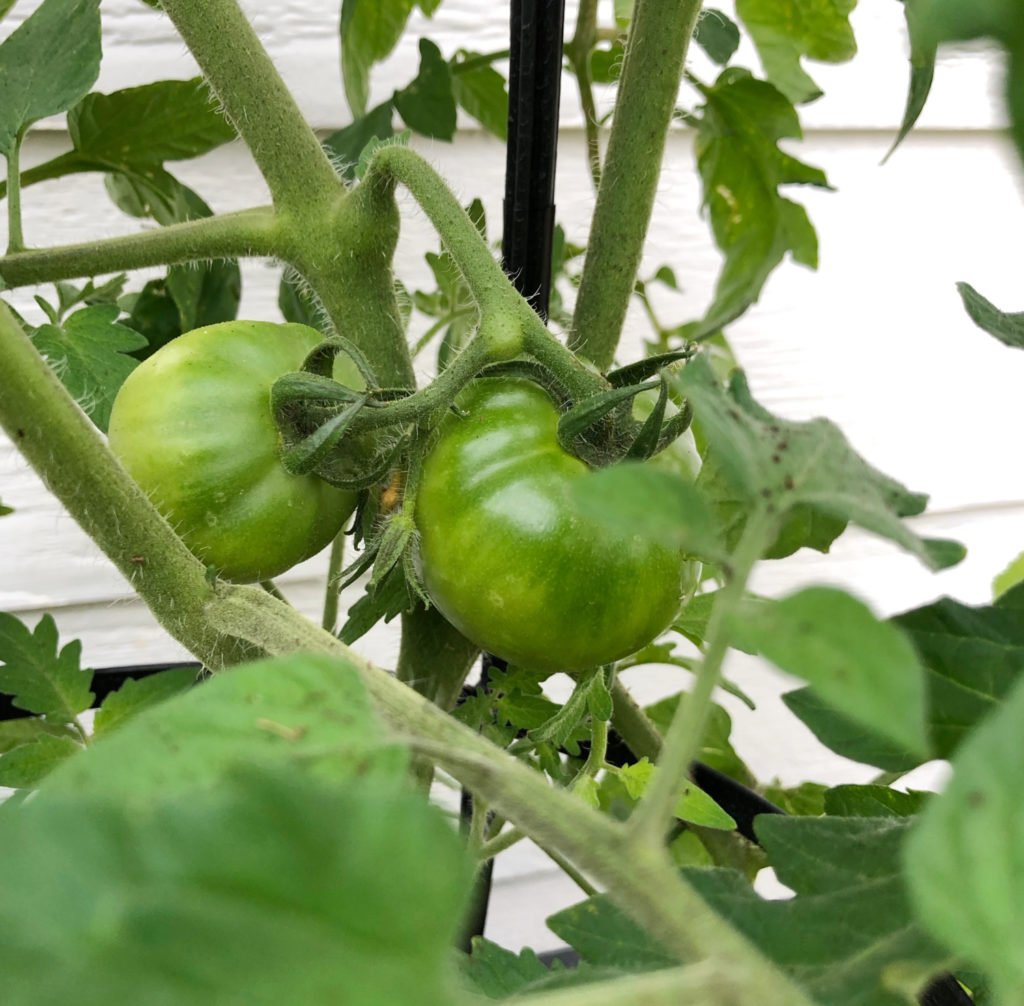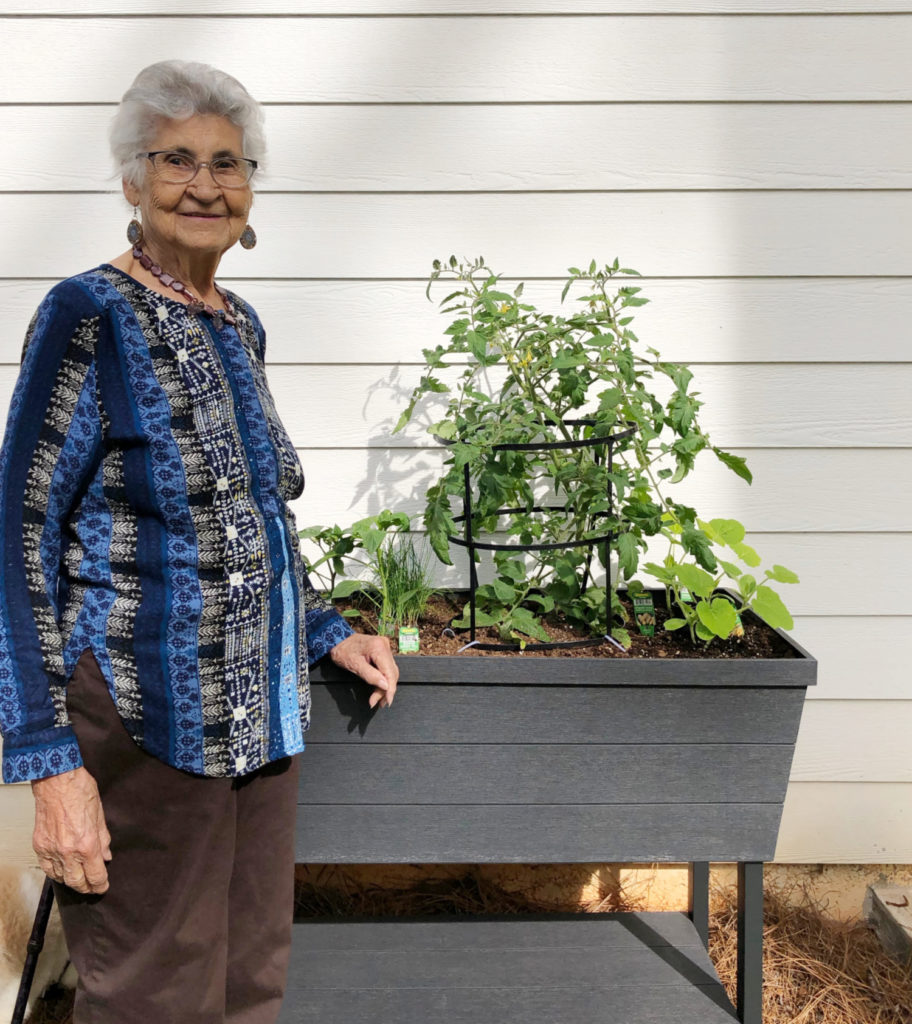 We'd love to hear about your green act, what are you doing for Earth Day?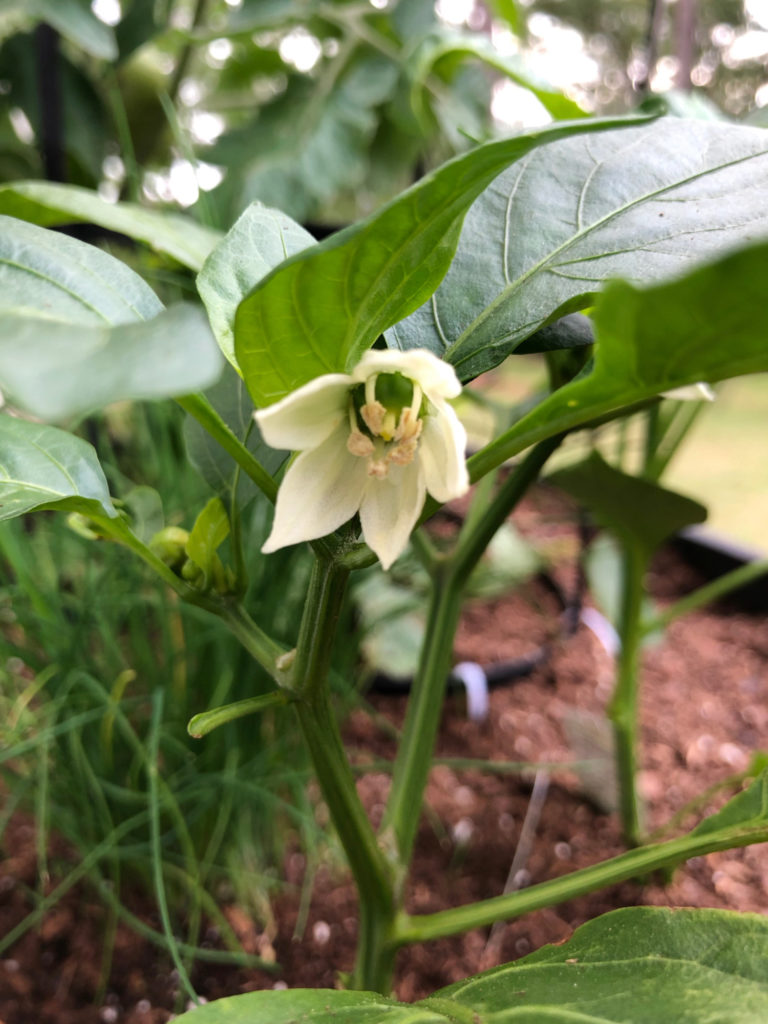 Now for the giveaway details:
Join me and all the fun Earth loving folks and take the GREEN Pledge and join us in the Facebook group. (CLICK HERE: TAKE THE PLEDGE AT GREENWORKS!
After you join the Facebook group, tag with @ your friends for additional entries, GreenWorks Facebook!
There will be 3 winners, each getting a $300 gift card.
The contest winners will be picked on Friday, April 26 at 3 pm EST.
Be sure to stop by my friends blogs too: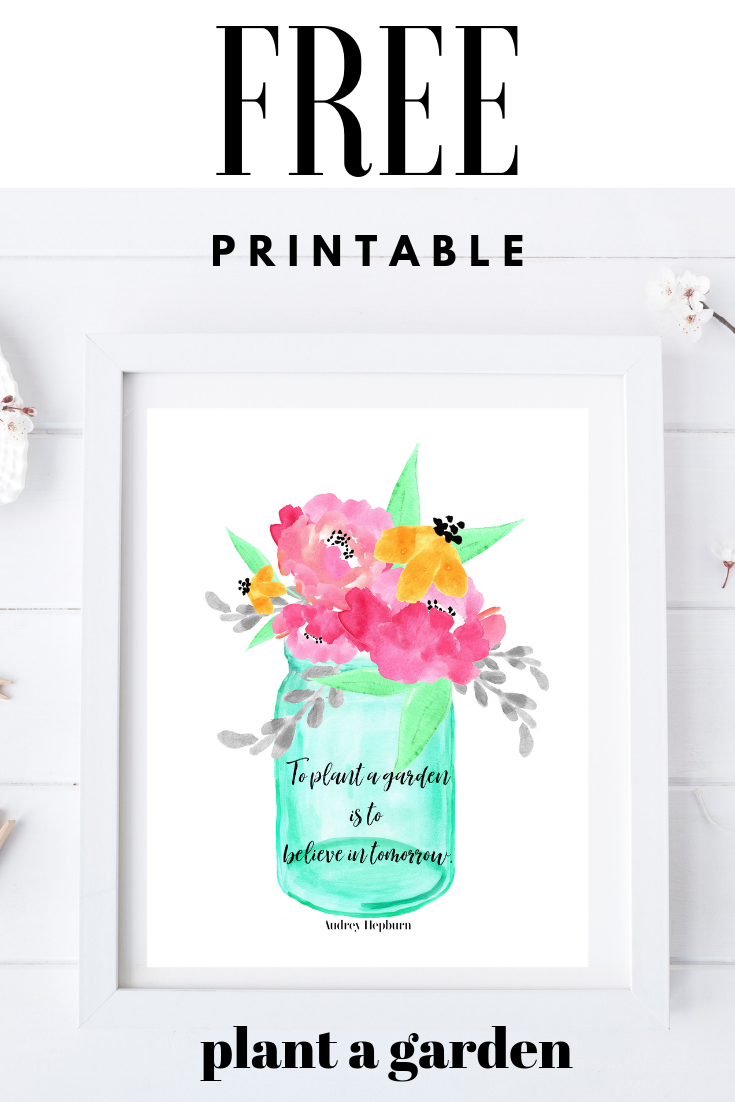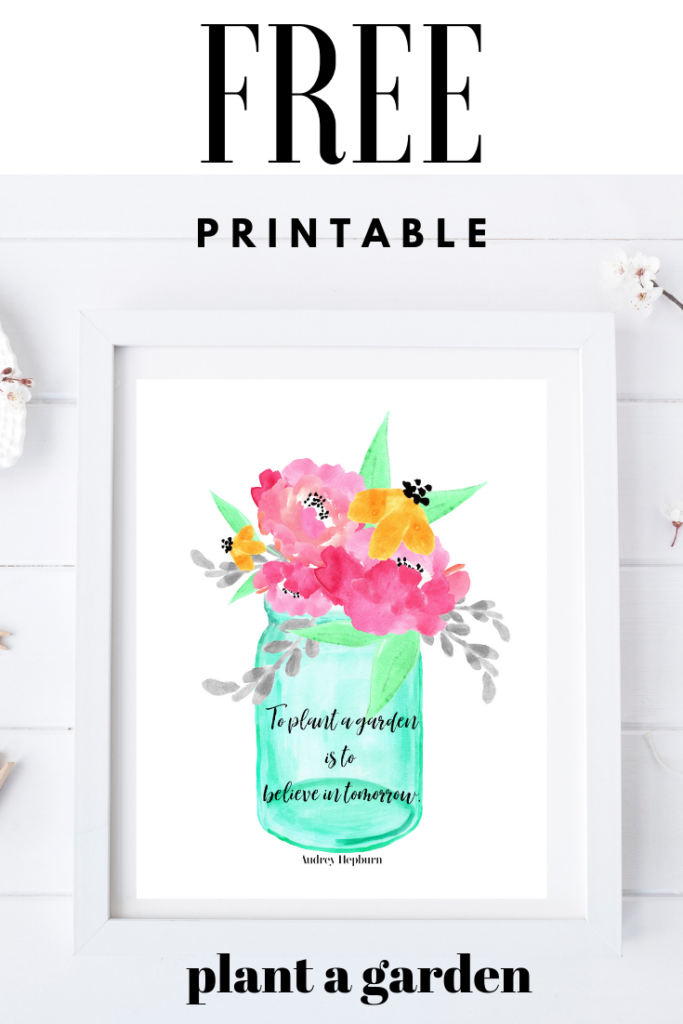 CLICK HERE TO GRAB A COPY: Free "Plant a Garden Printable"