How to Decorate Your Farm Table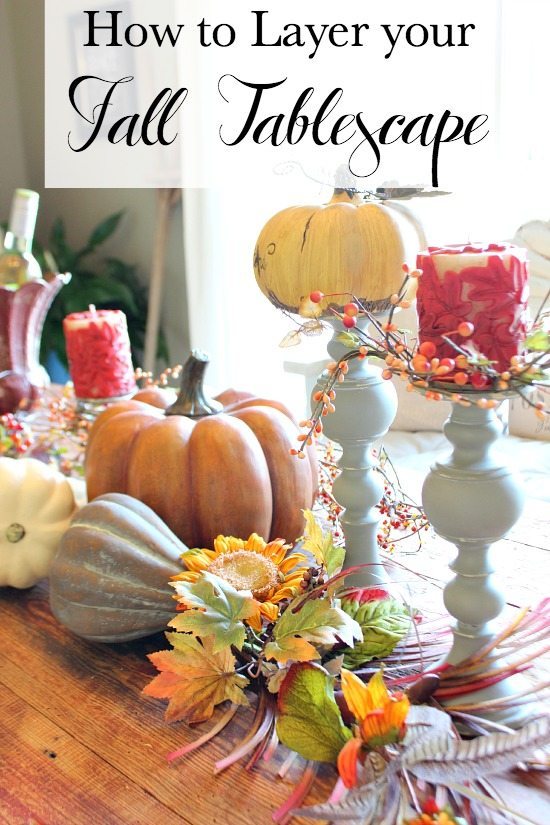 Have you started decorating for fall??
Today I'm sharing an idea for creating a colorful tablescape using a few new items and things that I already had.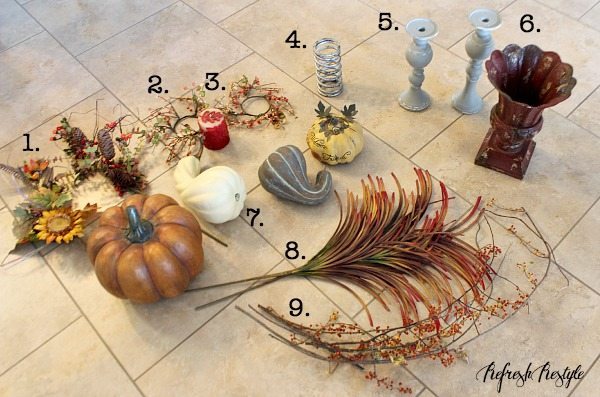 Here's what I used
1. 2 Floral spays
2. Fall candle rings
3. 2 Candles
4. A found spring
5. 2 Grey Candle Holders
6. Metal Urn
7. Various Pumpkins
8. 2 Floral feathery pieces
9. Dried Bittersweet
Start with a clear table, start layering.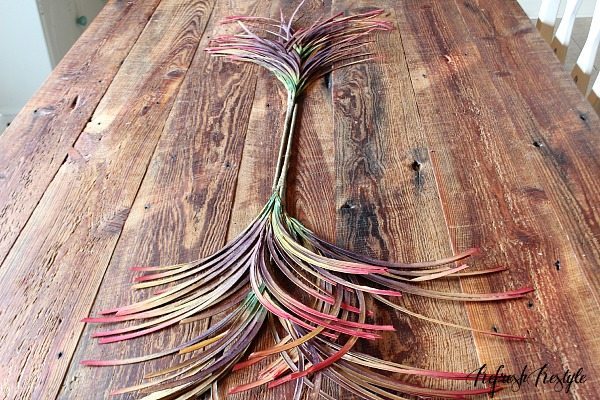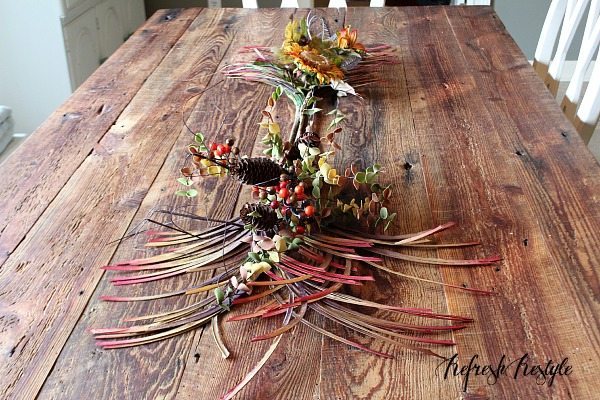 Place the large pumpkin in the middle, use the 2 long pumpkins to cover the stems of the florals.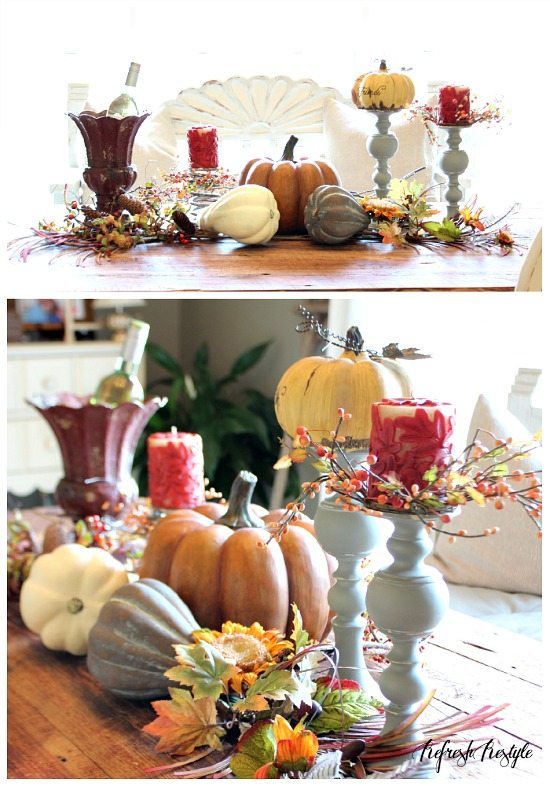 Place the Metal Urn on one end and the pair of  Grey candle holders on the other, to create some height on both ends.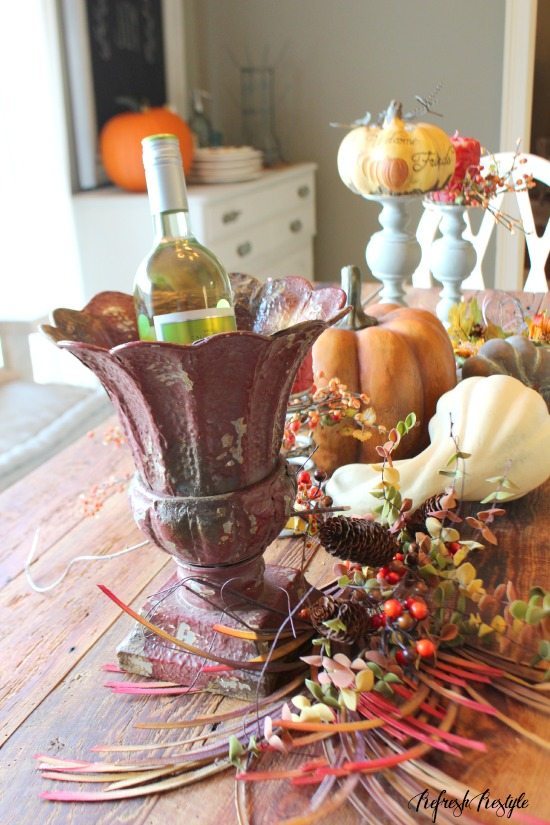 You can use the metal urn to hold a plant, floral or wine as I'm doing on my table.  I love a piece that has multiple personalities!
Think of all the possibilities when selecting items for decorating.  Make your decor work overtime.  The Metal Urn could hold fresh flowers, fruit, small pumpkins or a bottle of bubbly.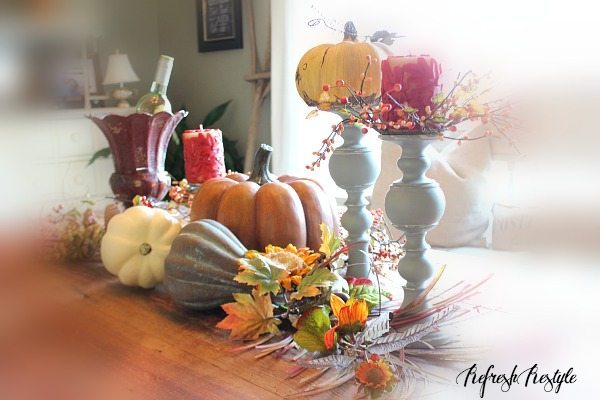 I place one candle on the spring, with the candle ring and the other candle is on the grey candle holder. One of the Grey Candle Holders is holding a faux pumpkin.  Mix it up, candleholders are not just for candles!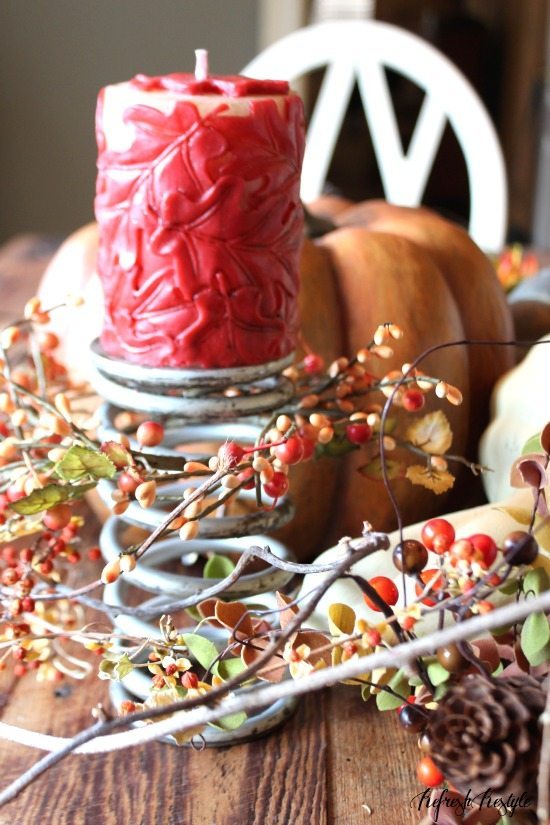 My dining table is dressed an ready for all.
Need more fall ideas, see 25+ ideas here: