It's my birthday! I'm sharing my DIY Barn Wood Trees and an awesome giveaway!
This post is brought to you by Rockwell Tools. Tools for people that rock or should I say tools that rock! I love sharing new products, all opinions are mine.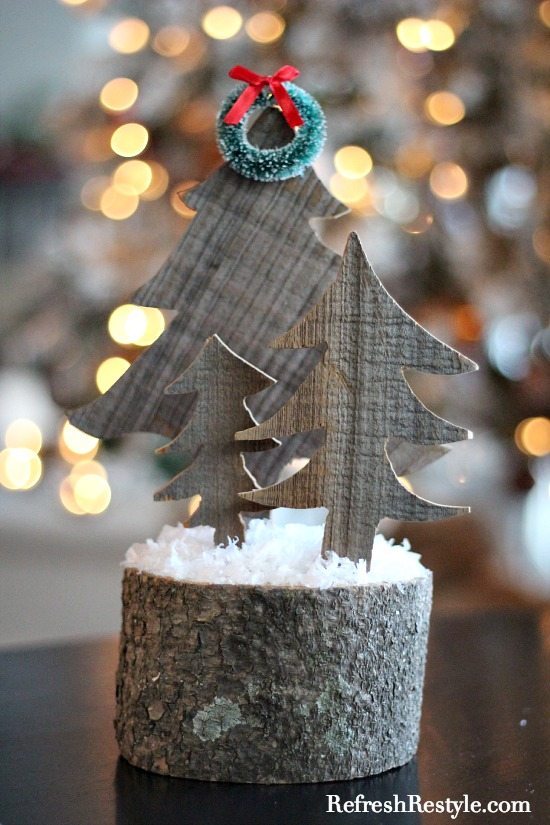 This barn wood tree Christmas decor was a joint effort.  Justin was at the house when the BladeRunner 2X arrived. He opened the box and went to the basement to find something to cut.
Setting up the Rockwell RK7323 Blade Runner X2 Portable Tabletop Saw
 was quick and easy, finding the safety glasses took longer! (Affiliate link included)
He grabbed a piece of my beloved barn wood and cut the larger tree. And then he went to work.
I showed the tree to everyone that stopped by, and they all loved it, but what were we going to do with it?
There it lay for several day, undecided what to do with the lonely tree.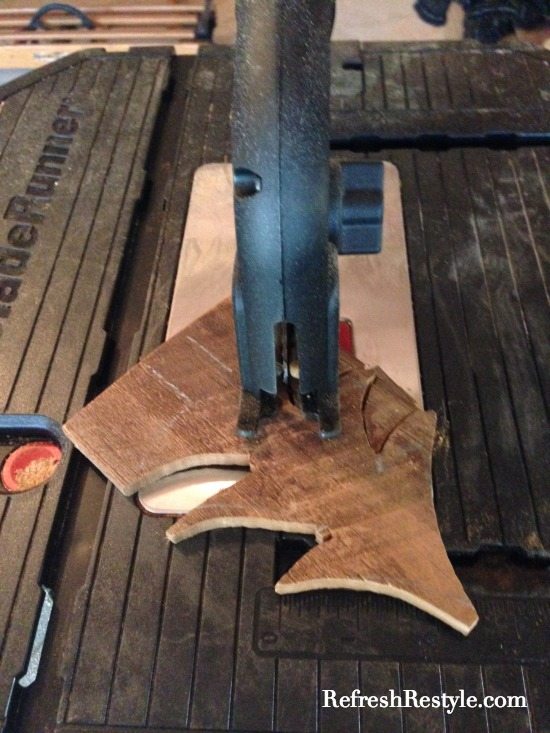 Today I cut two more, grabbed a small log, hot glue gun and a tiny wreath.
And created this.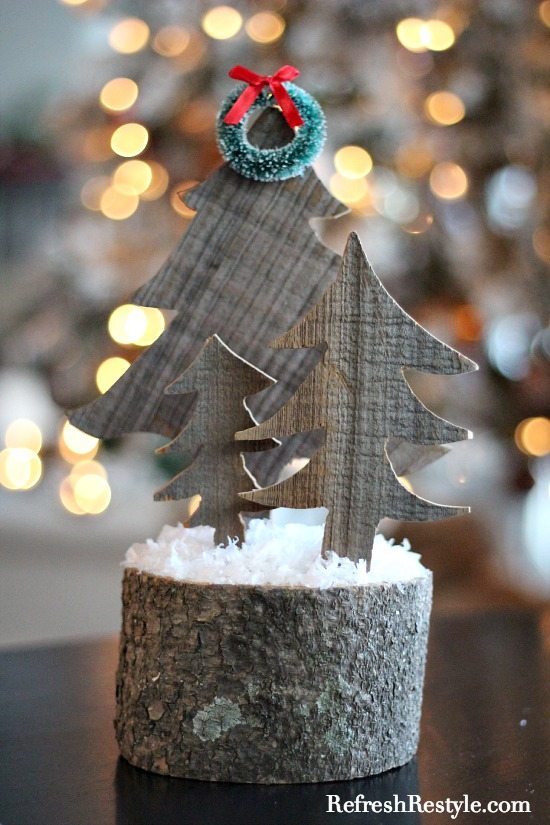 The Barn Wood tabletop trees with faux snow!
Everyone needs a little rustic Christmas decor!
Now I know your wheels are turning, thinking about what you will do when you win the Rockwell Bladerunner X2….
So enter already:
a Rafflecopter giveaway

As part of Rockwell's "Tools for People that Rock" holiday campaign, the company is hosting a huge "Give One, Get one" Sweepstakes which runs from November 3rd to January 31st, 2015. Participants have the chance to win two ULTIMATE sets of Rockwell Tools for themselves and someone they love. There will be 10 runners-up, who will each win 2 Sonicrafter F50 for themselves AND someone they love. Click here to enter: www.rocksomeonesholiday.com
Information about Rockwell Tools can be found on all of its social media channels: