It's time for 10 Minute Decorating Ideas! Today my friends and I are sharing quick and easy flower arrangement ideas. You know what they say, April showers bring May flowers and we hope you find inspiration.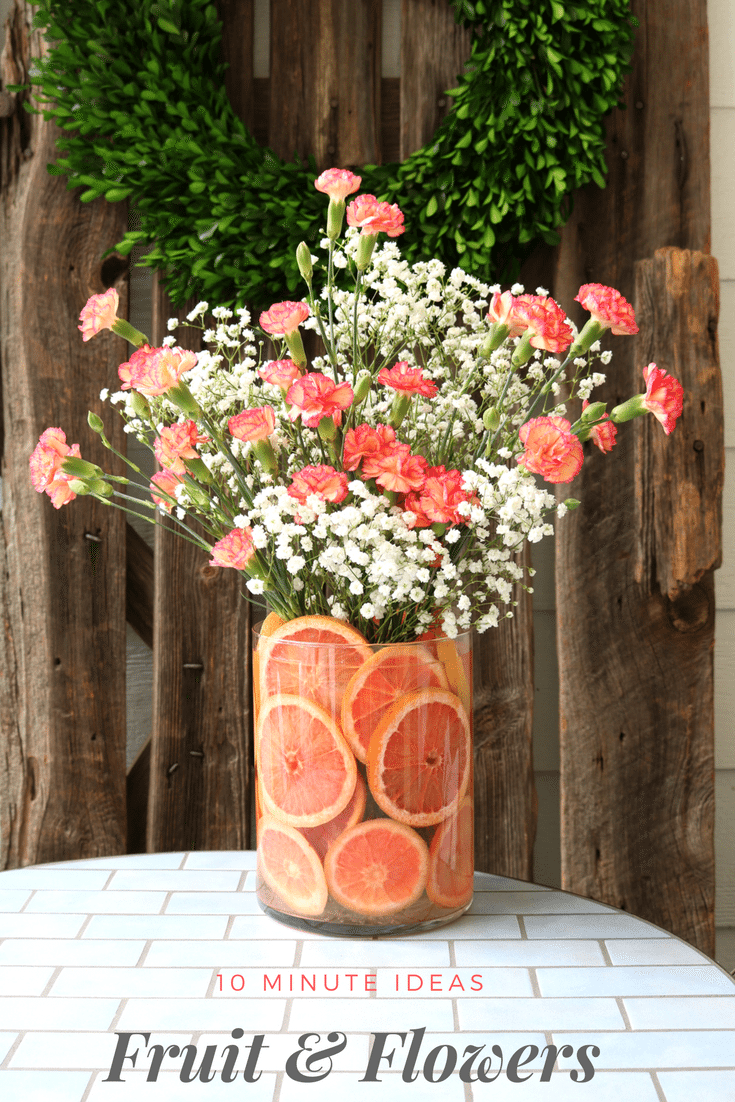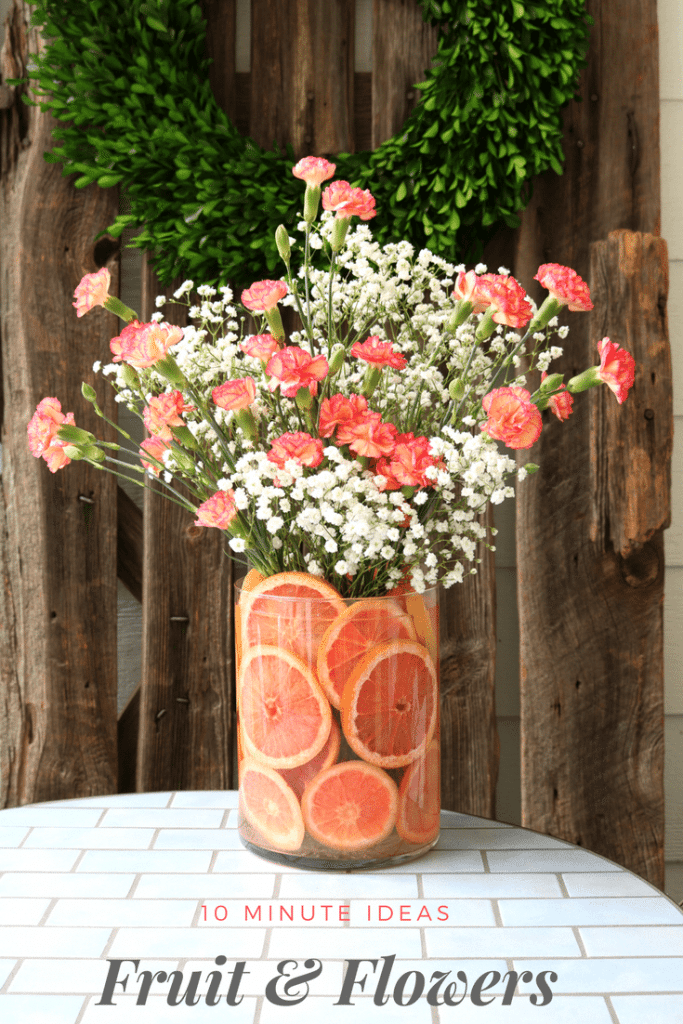 This DIY Fruit & Floral arrangement is so easy to make, it smells wonderful and makes a beautiful statement on any table or buffet.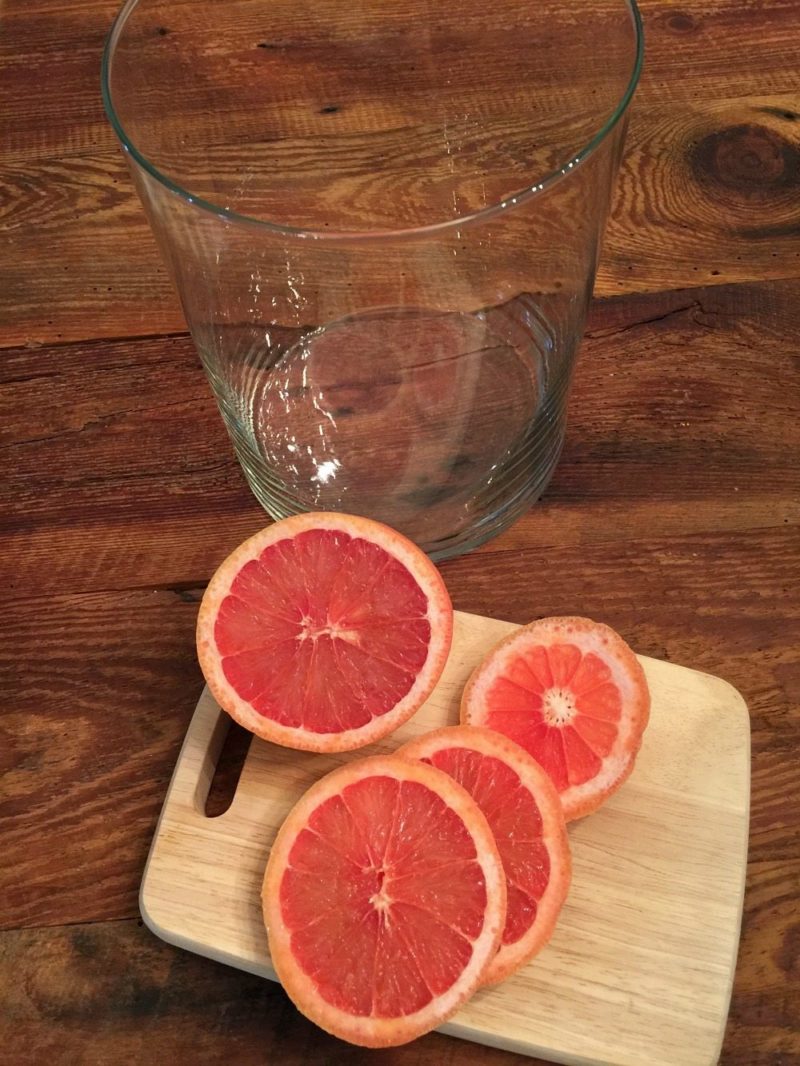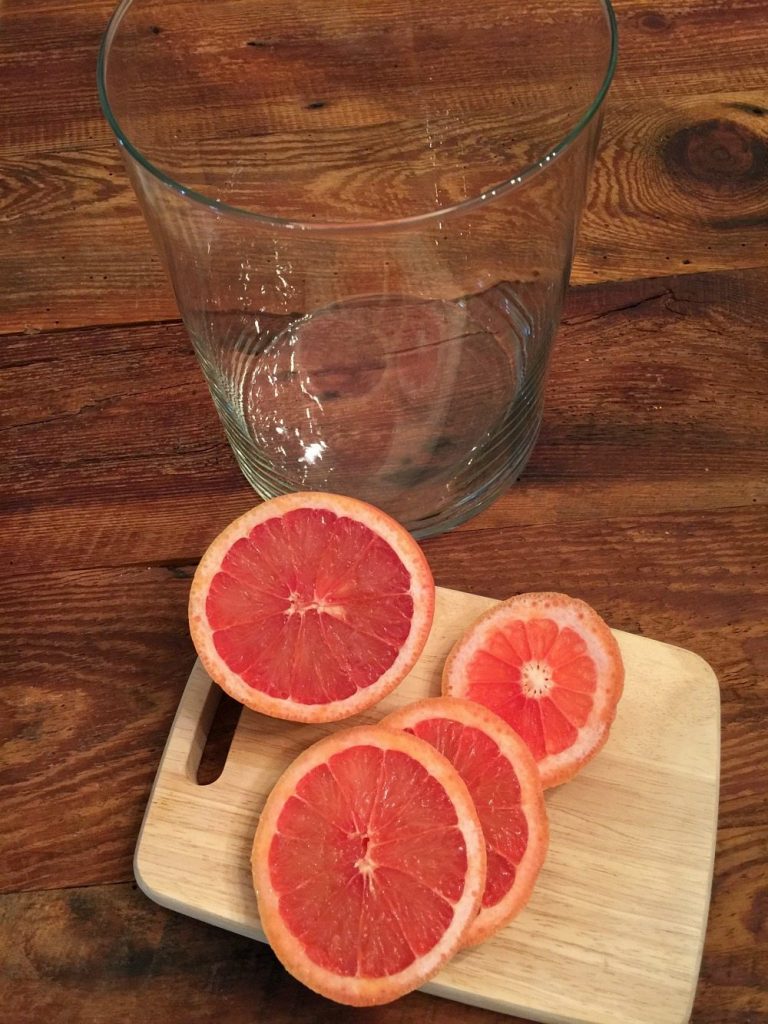 You will need:
Red Grapefruit ( I used 3)
2 Glass vases, one that fits inside the other.
Flowers
Scissors
Water
Place the smaller glass container inside the larger one. Fill both with water. I started out by filling half way. Slice and arrange fruit in the outer section. Cut flowers at an angle and remove any leaves from the stems. Add flowers to the center vase. Fill with water in both areas to cover the fruit and enough to cover most of the flower stems.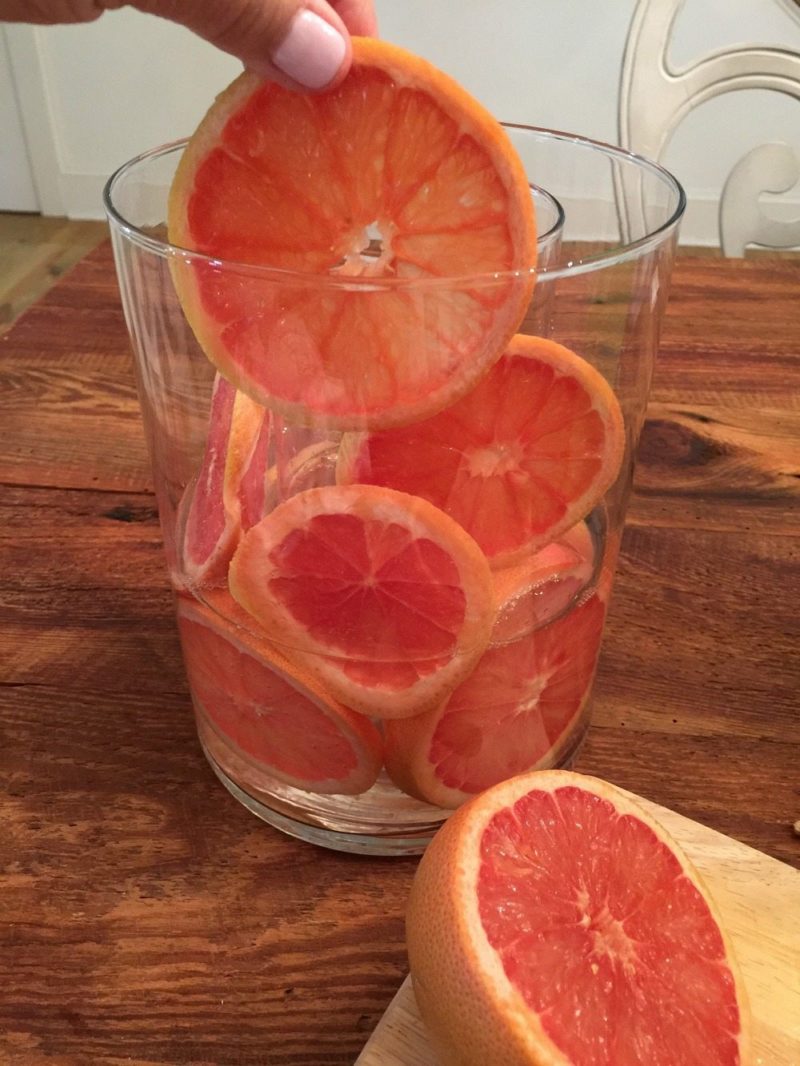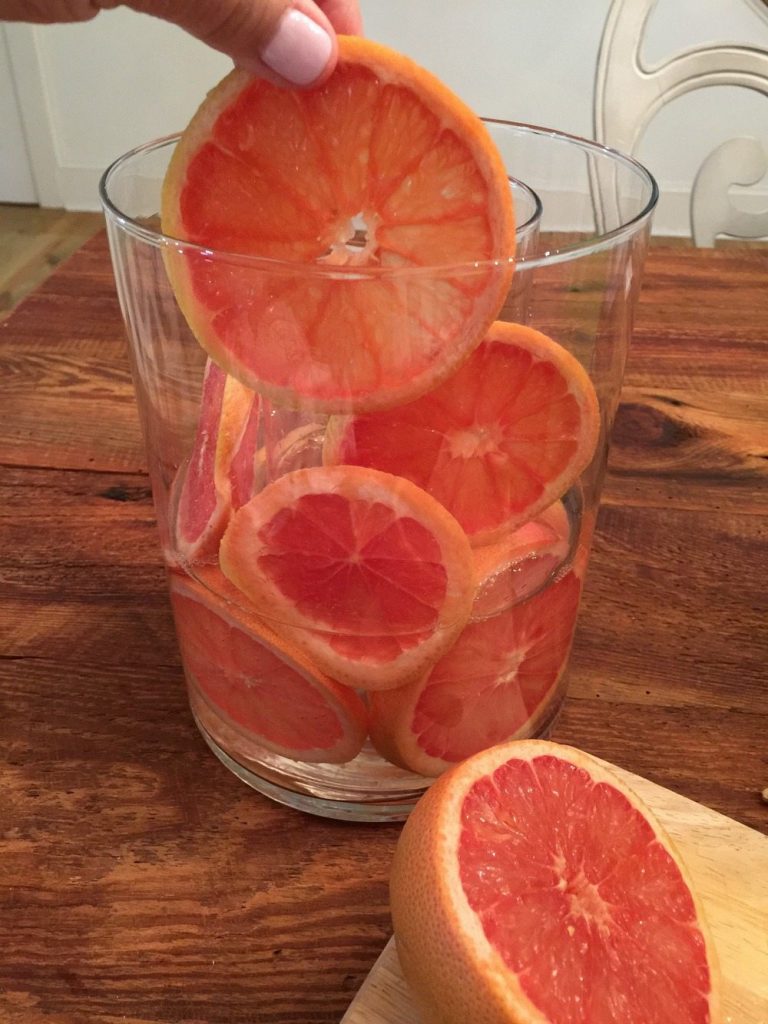 You can use any fruit, I thought the red grapefruit matched the carnations that I chose. The pink/red combo looks so fresh together.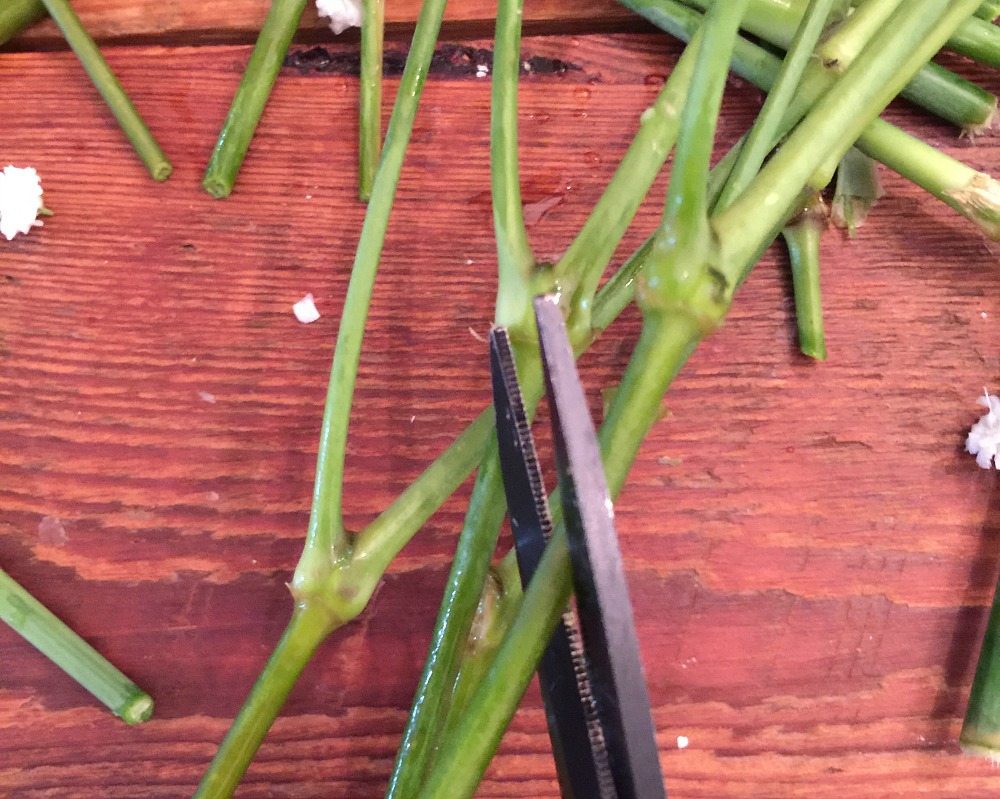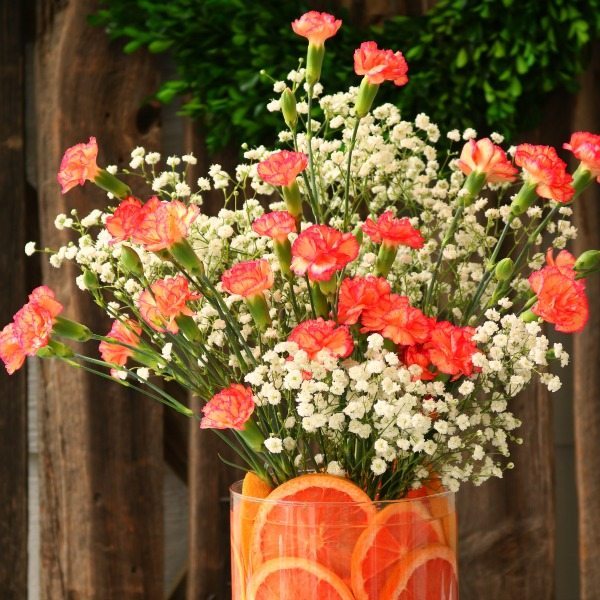 This is a great way to make a couple of $4 bunches of flowers look so much better. I added the Baby's Breath for a cheap filler. We all know that carnations last for a long time and they are easy on the pocket book.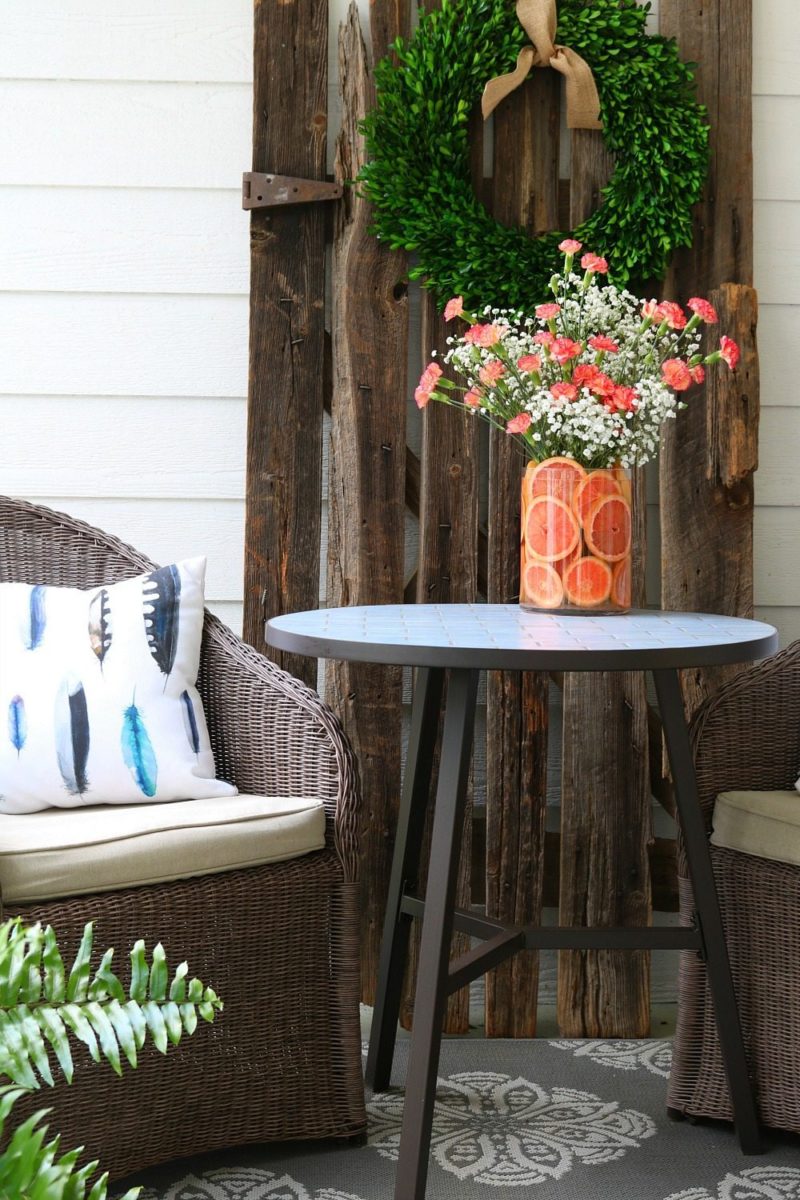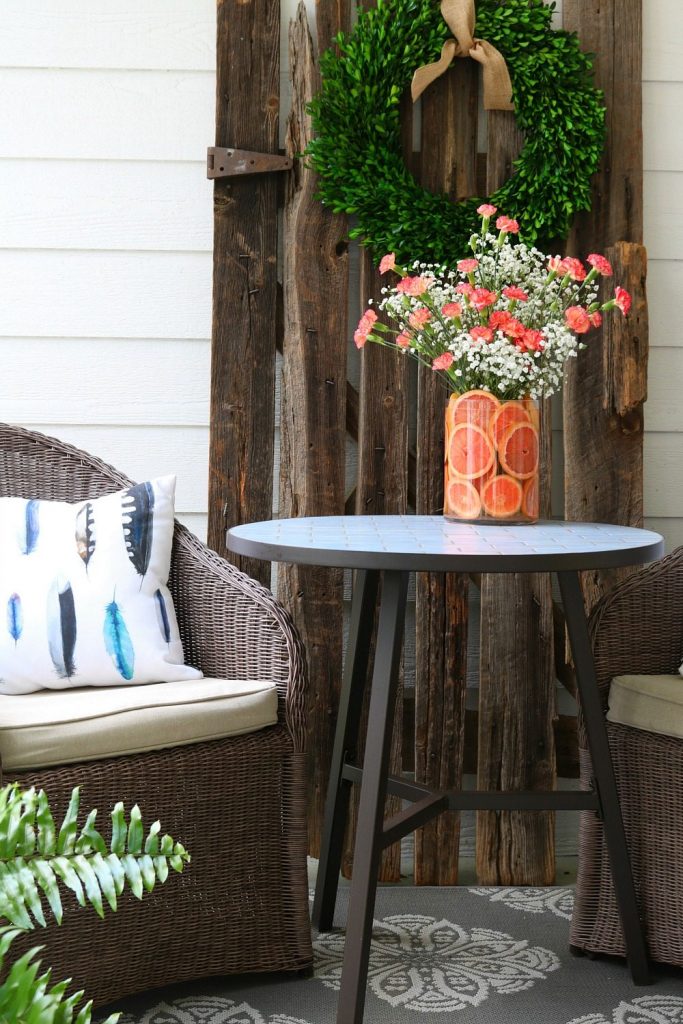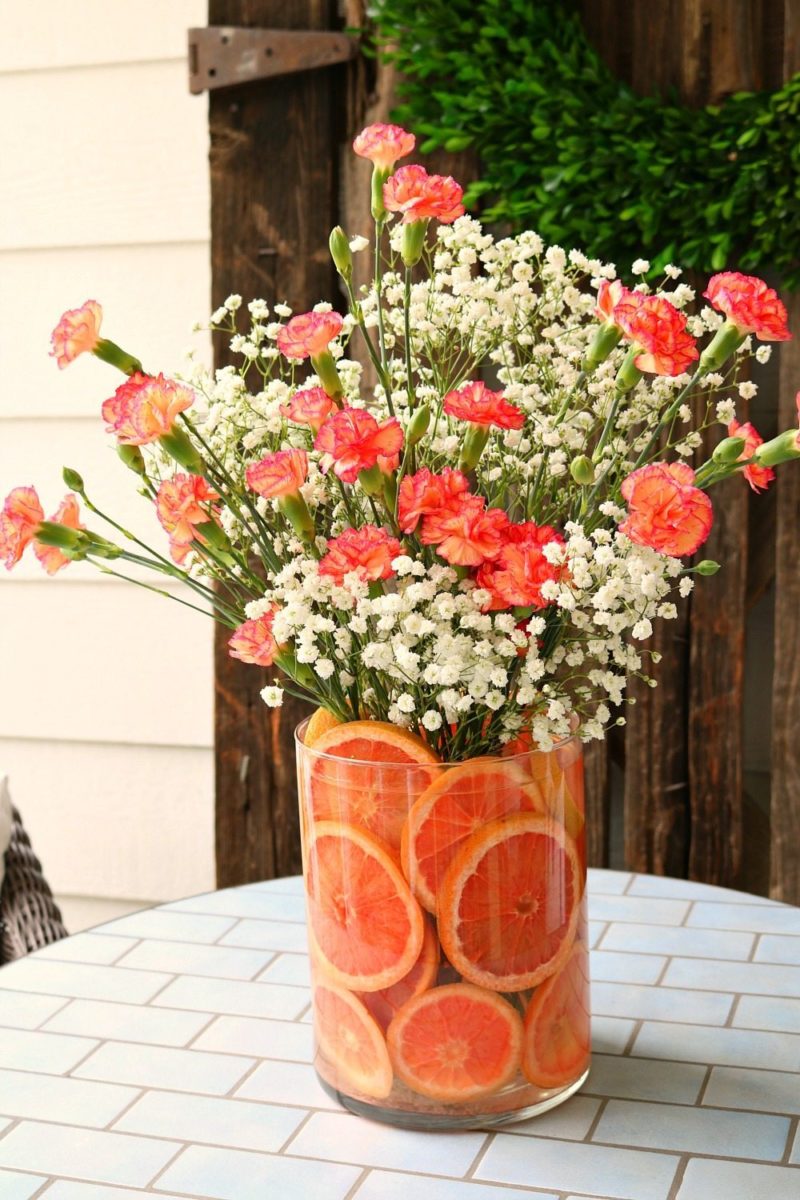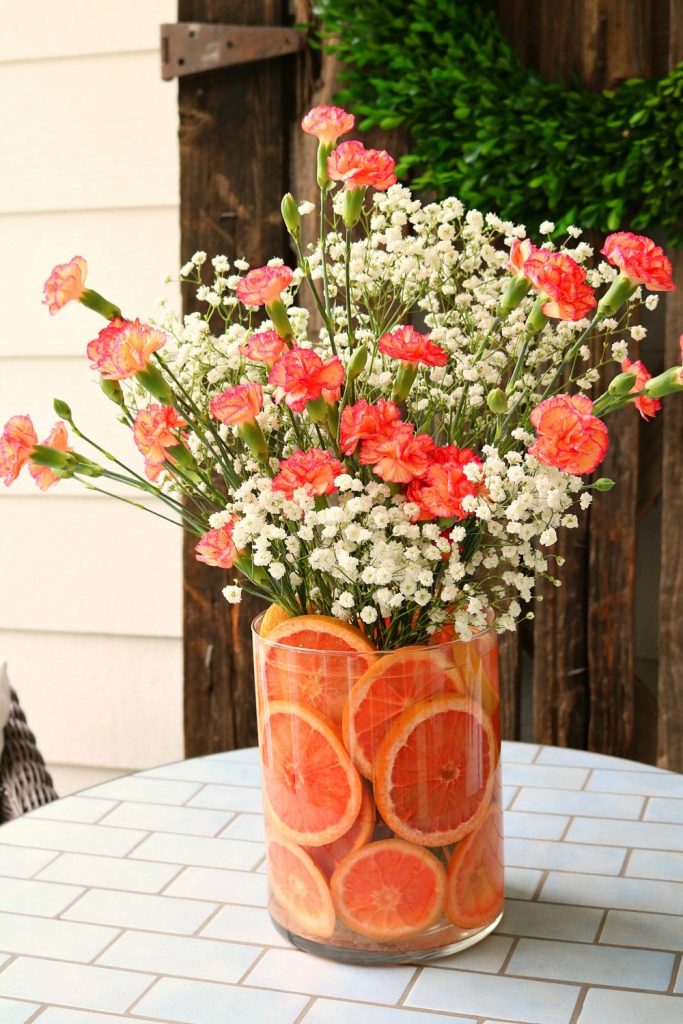 Please visit all the Floral Arrangement Ideas:
DIY Spring Decor – TODAY'S CREATIVE LIFE