It's time for 10 Minute Decorating Ideas! Today my friends and I are sharing quick and easy DIY Fruit & Floral Arrangement. You know what they say, April showers bring May flowers and we hope you find inspiration.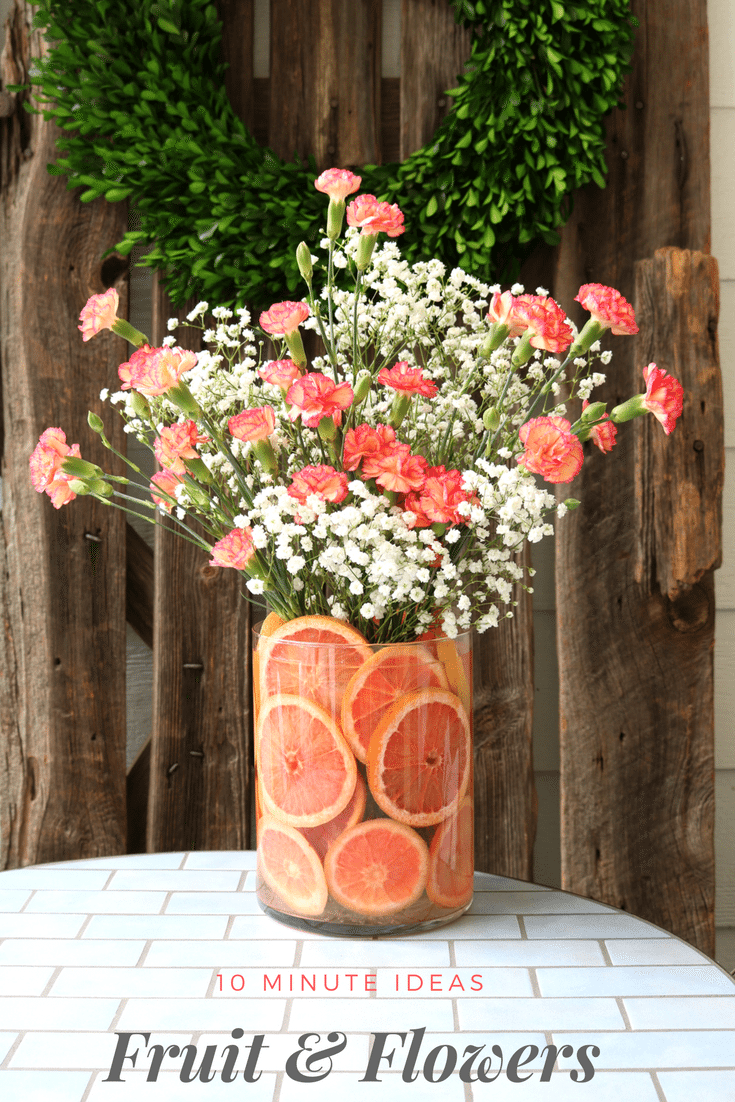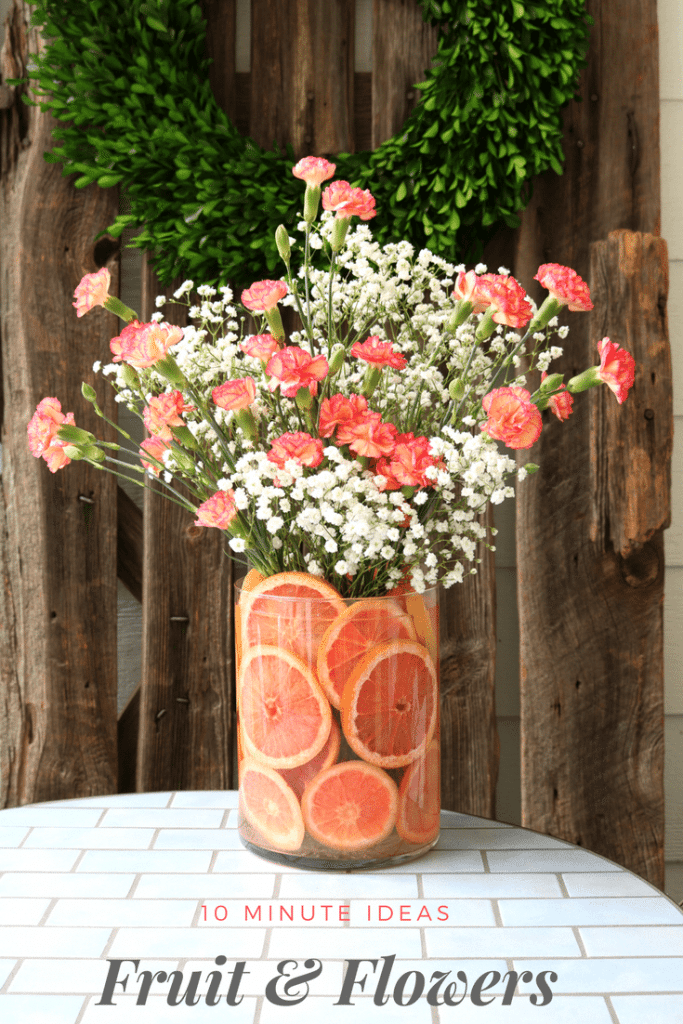 This DIY Fruit & Floral arrangement is so easy to make, it smells wonderful and makes a beautiful statement on any table or buffet.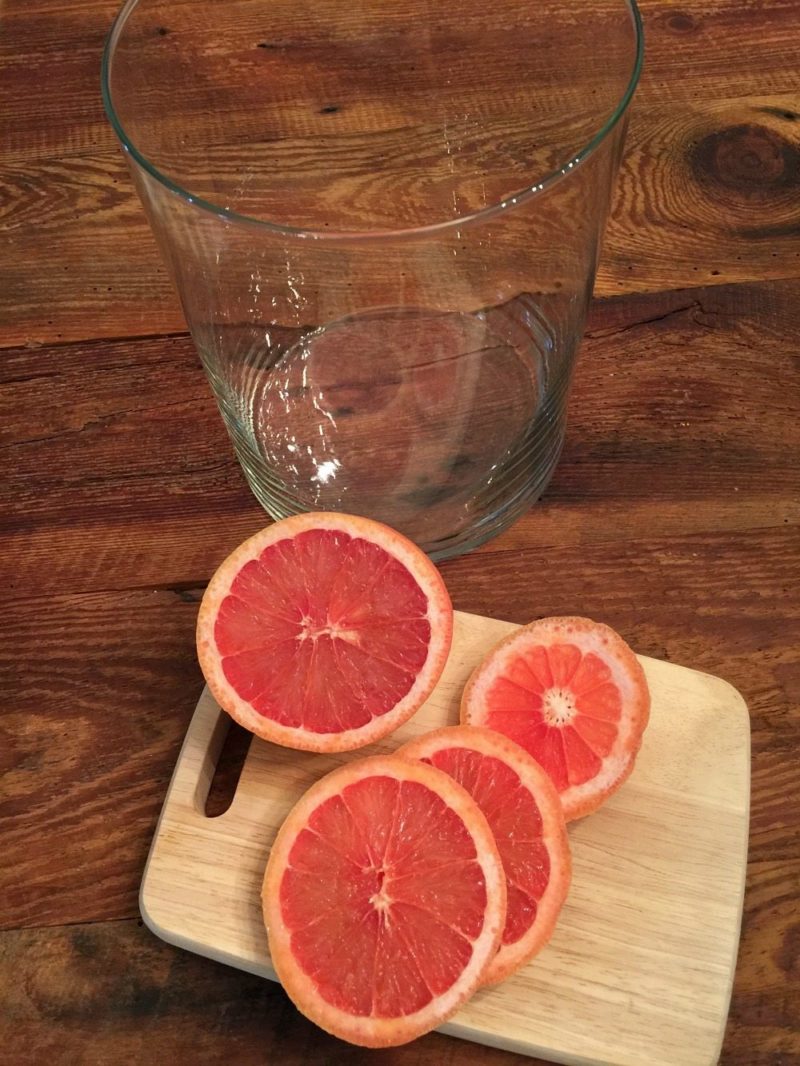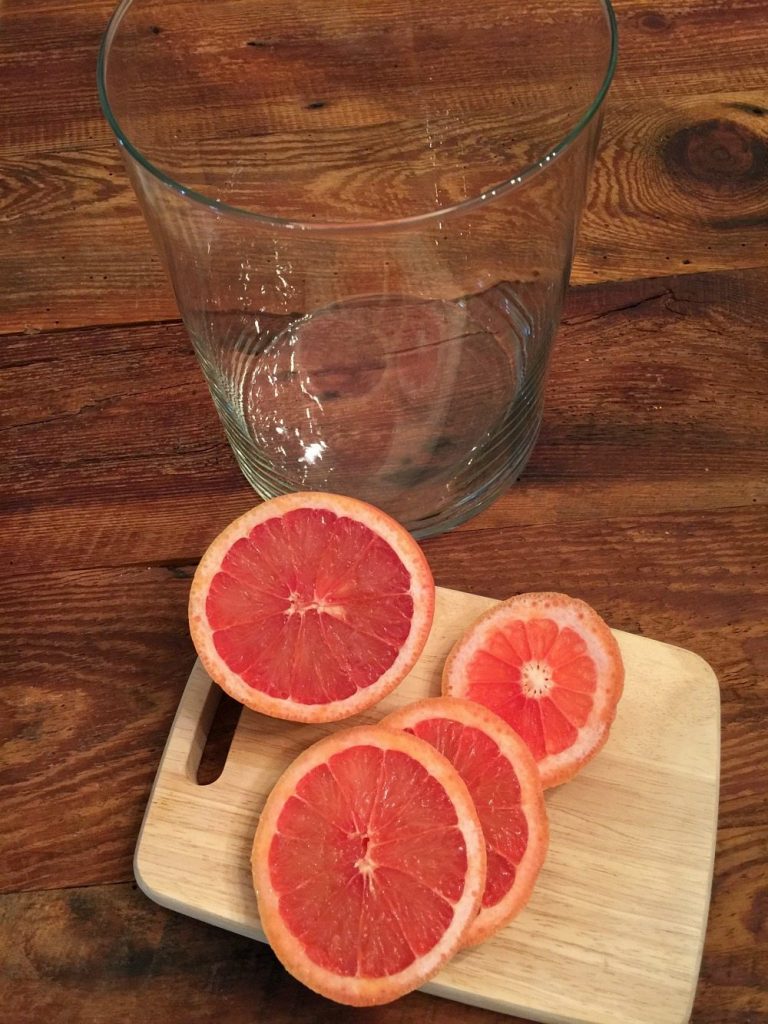 DIY Fruit and Floral Arrangement Ingredients
You will need:
Red Grapefruit ( I used 3)
2 Glass vases, one that fits inside the other.
Flowers
Scissors
Water
Place the smaller glass container inside the larger one. Fill both with water. I started out by filling half way. Slice and arrange fruit in the outer section. Cut flowers at an angle and remove any leaves from the stems. Add flowers to the center vase. Fill with water in both areas to cover the fruit and enough to cover most of the flower stems.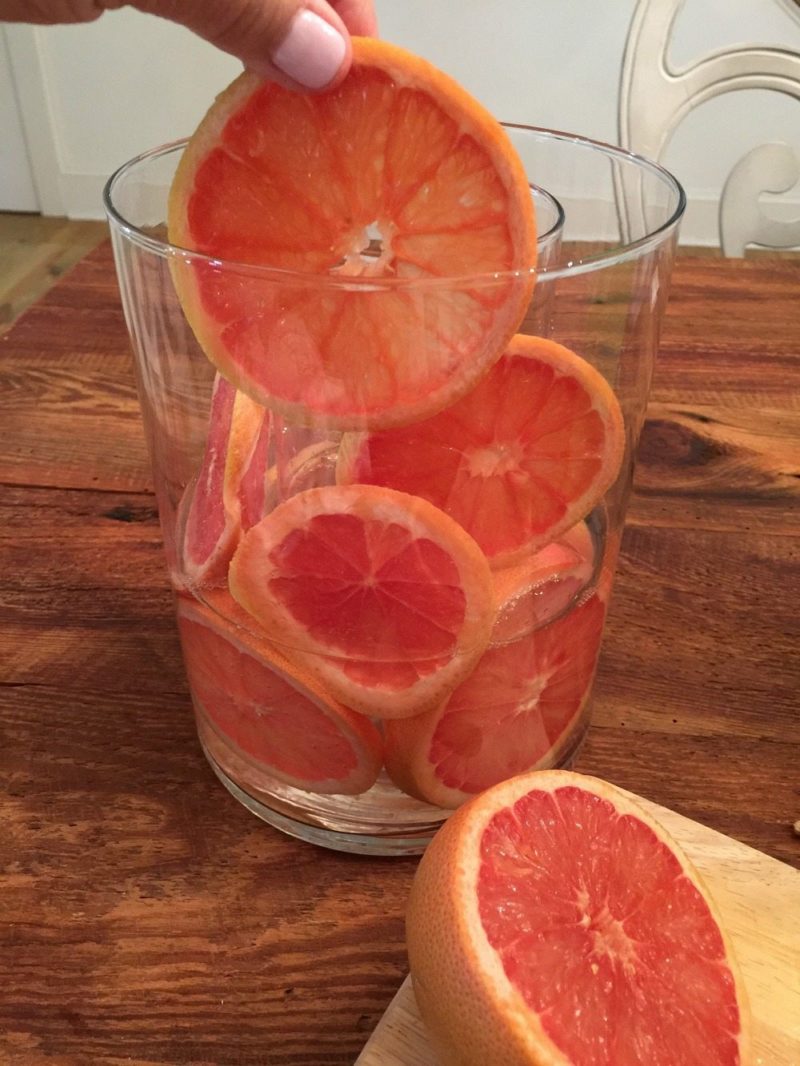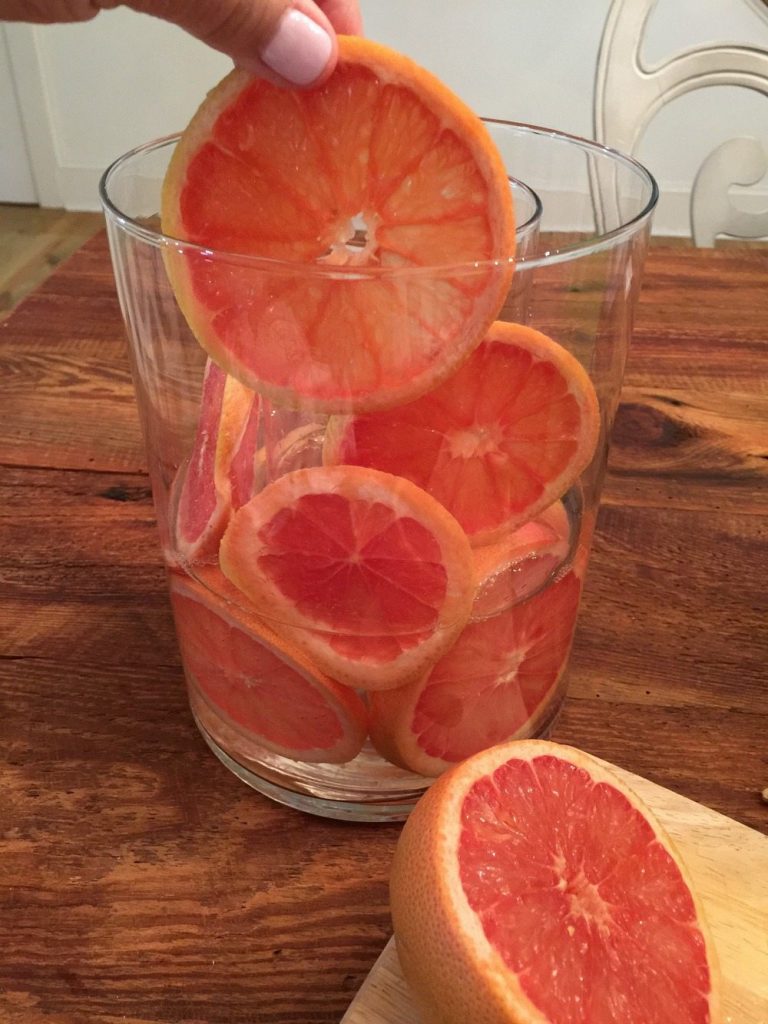 You can use any fruit, I thought the red grapefruit matched the carnations that I chose. The pink/red combo looks so fresh together.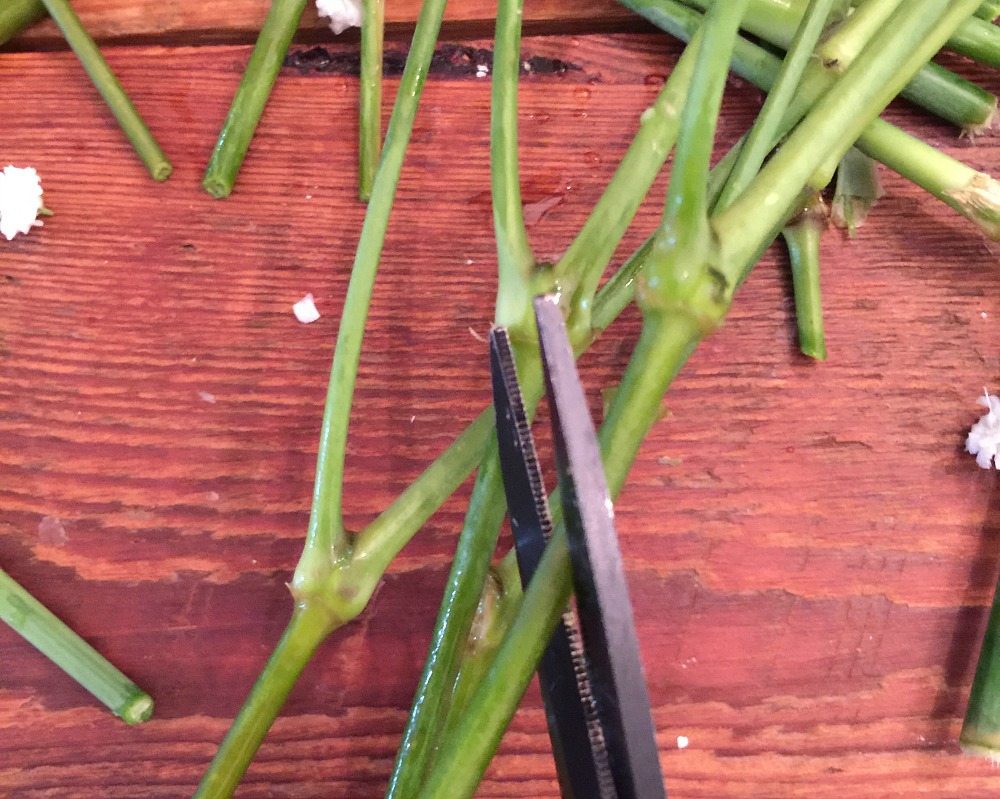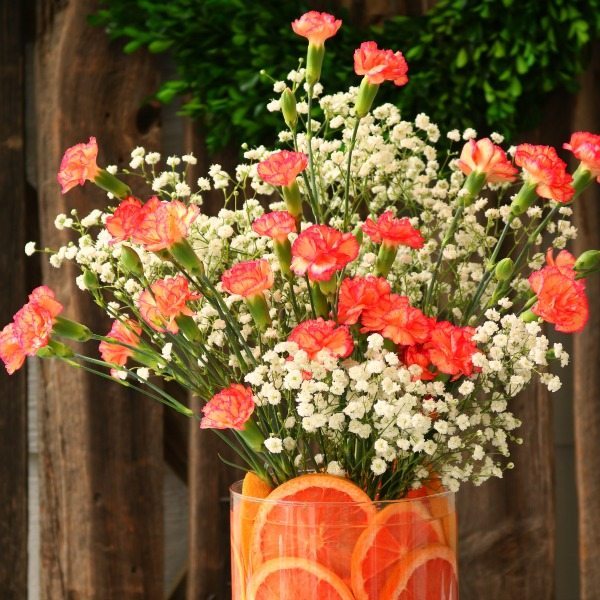 This is a great way to make a couple of $4 bunches of flowers look so much better. I added the Baby's Breath for a cheap filler. We all know that carnations last for a long time and they are easy on the pocket book.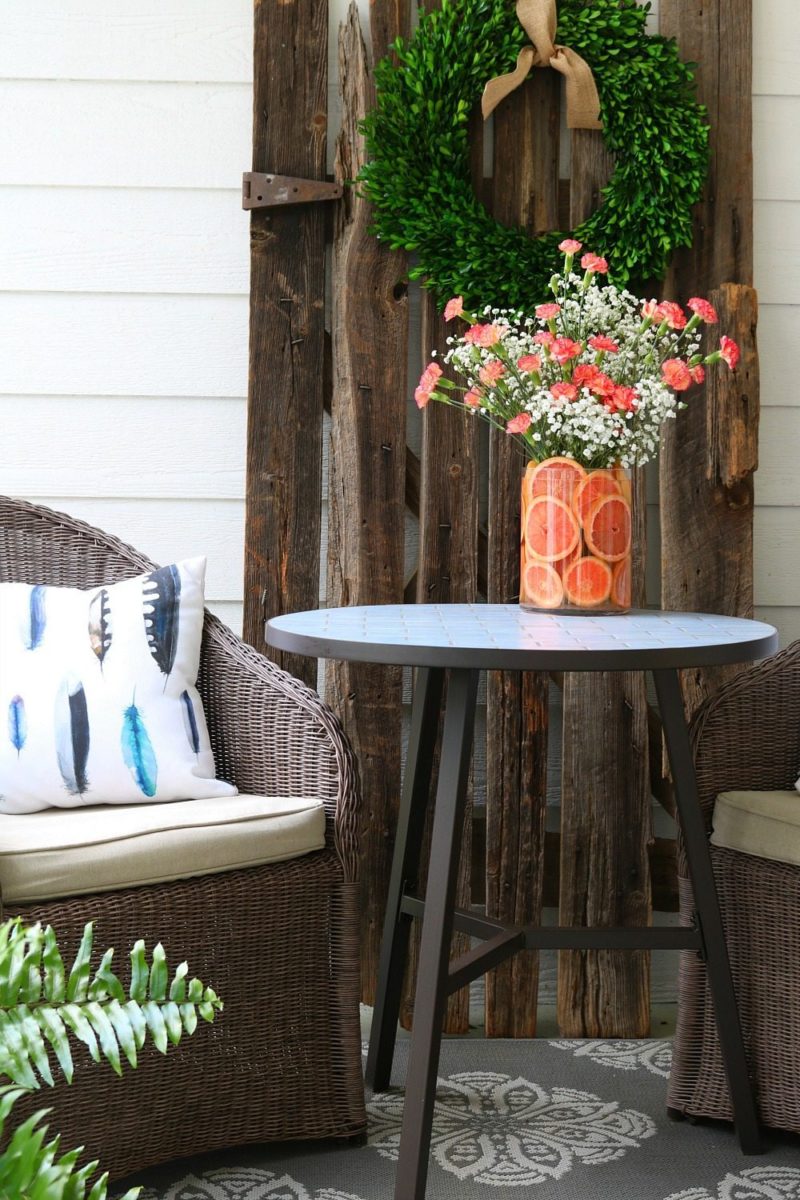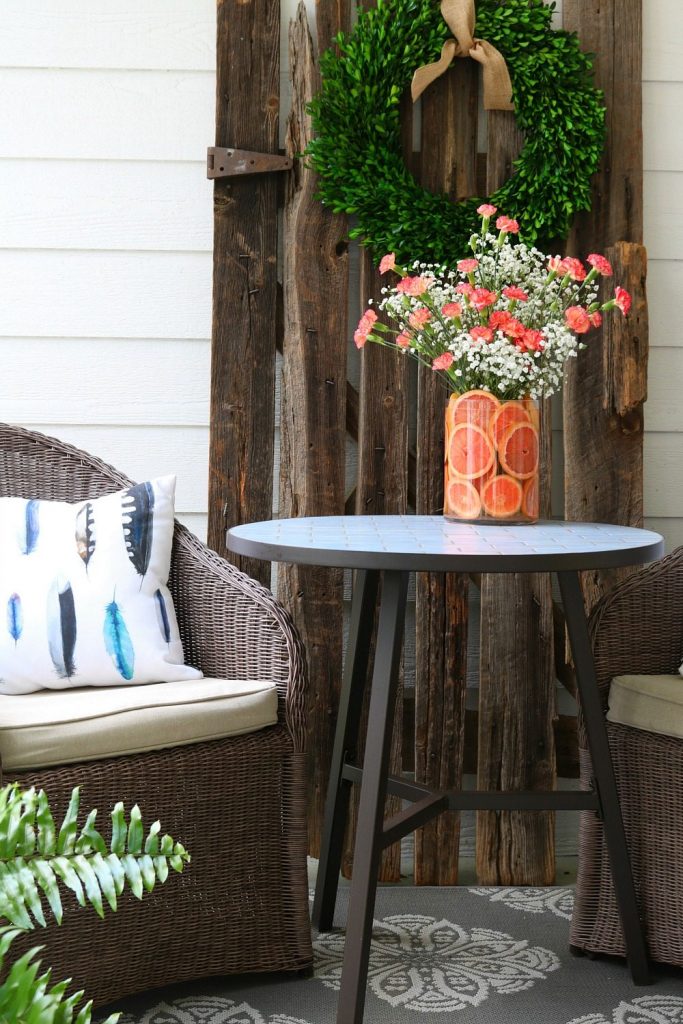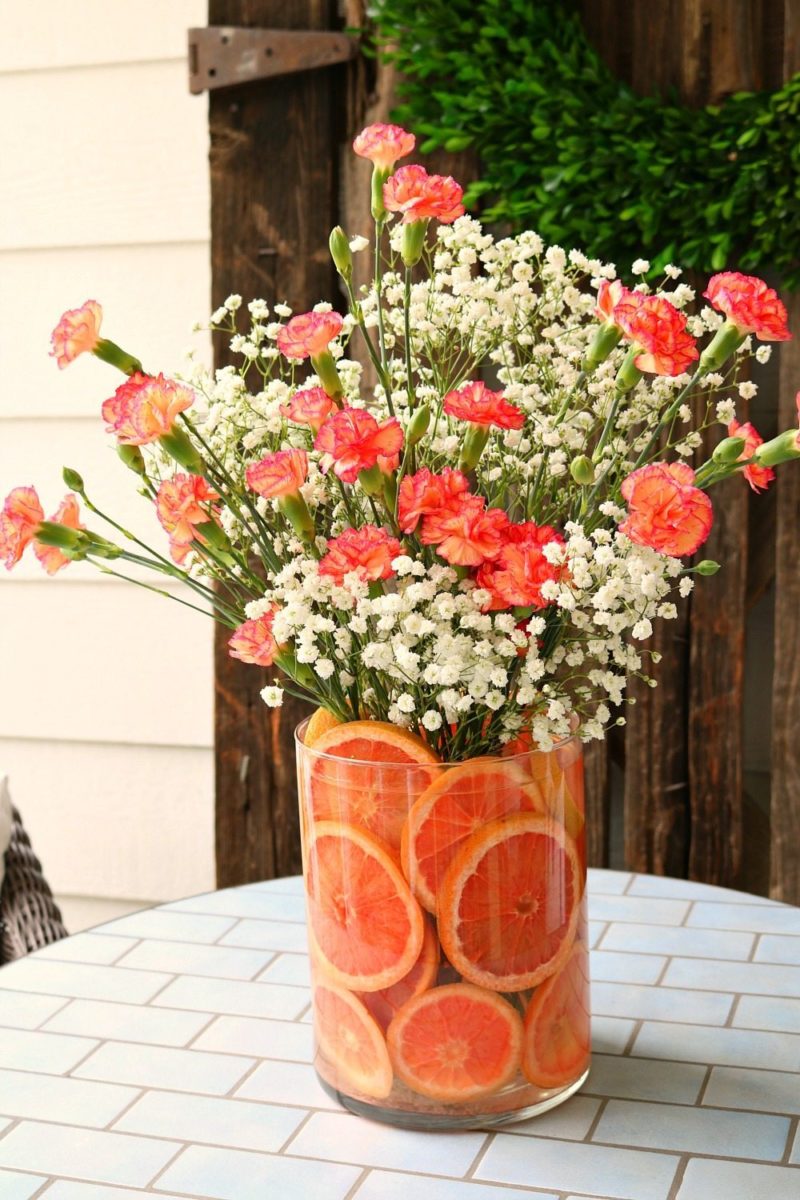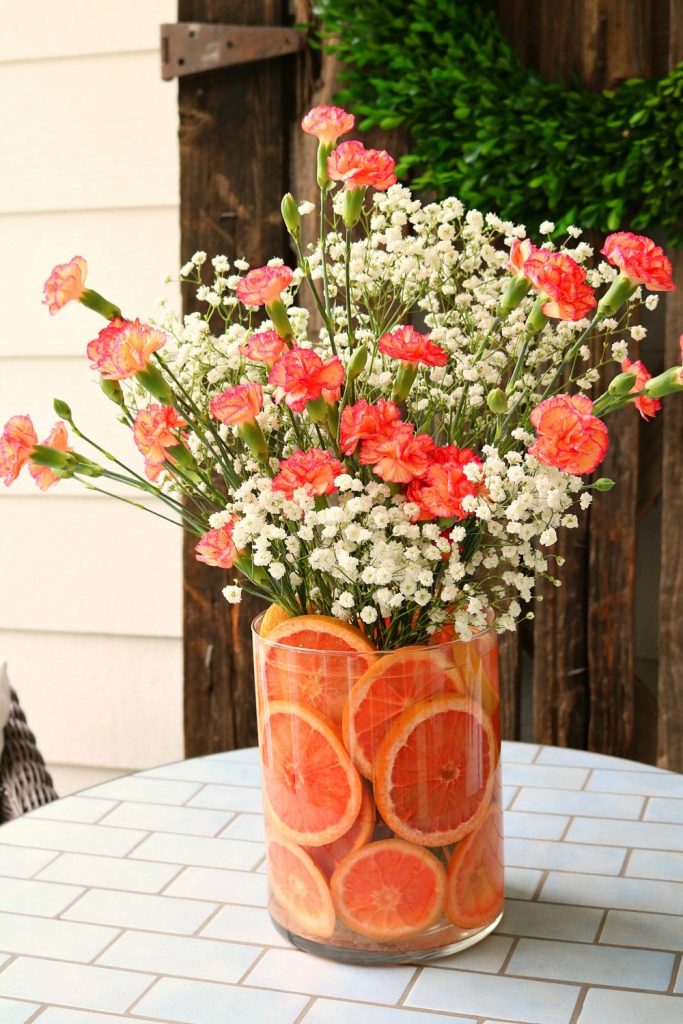 Where to use a DIY Fruit and Floral Arrangement
Now, let's talk about all the ways you can use this beautiful decoration piece:
The Brunch Table
Arrange your grapefruit and floral creation in the center of your brunch table. Add a few sprigs of fresh mint and you'll have a beautiful, fragrant centerpiece that will make your guests feel right at home.
The Entryway
Place your arrangement on a small table or bench in your entryway. This will add a pop of color and a refreshing scent that will welcome guests into your home.
The Bathroom
Transform your bathroom into a spa-like oasis by placing your fruit & floral arrangement on your bathroom vanity. The grapefruit scent will add a refreshing touch to your morning routine.
The Dinner Table
Use your grapefruit and floral arrangement as a stunning centerpiece for your next dinner party. Add some candles and you'll have a beautiful ambiance that your guests will love.
The Outdoor Party
Host an outdoor party and use the fruit & floral arrangement as a beautiful decoration piece. Place it on a rustic wooden table with some tea lights and you'll have a beautiful, natural-looking centerpiece that will complement the outdoor setting.
The Desk
Brighten up your workspace by placing the fruit & floral arrangement on your desk. This will add a pop of color and a refreshing scent that will help you power through the workday.
The Window Sill
Place your grapefruit and floral arrangement on your kitchen window sill. This will add a pop of color and a refreshing scent that will brighten up your day.
And there you have it, y'all – just a few ideas for how to use your beautiful DIY grapefruit and floral arrangement. The possibilities are truly endless, so feel free to get creative and have fun with it. After all, there's no better feeling than creating something beautiful with your own two hands.
How Long Will The Fruit Last?
Cut grapefruits can last in a DIY fruit floral arrangement for up to a week, depending on the freshness of the fruit and the condition of the flowers. To extend the life of your arrangement, make sure to change the water every few days and trim the stems of the flowers and grapefruit to promote better water absorption.
You can also add a floral preservative to the water to help keep the flowers and grapefruit fresh for longer. However, it's important to keep in mind that citrus fruits like grapefruit can sometimes start to break down and lose their color after a few days, so it's best to enjoy your arrangement while it's still fresh and vibrant.
Here are all of the DIY Fruit & Floral Arrangement Ideas:
DIY Spring Decor – TODAY'S CREATIVE LIFE