DIY Painted Chair
Go bold!
Don't be afraid to use one of your favorite colors, wait they're all my favorite…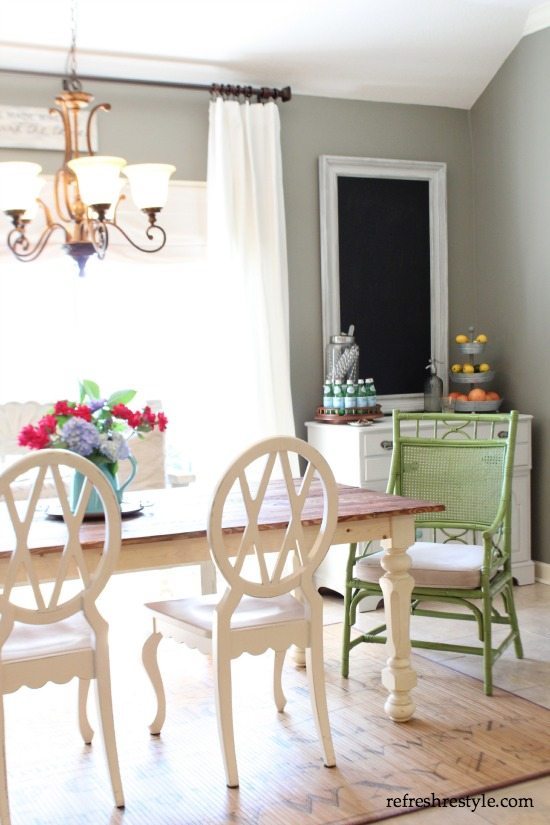 Spray paint, whether with this method  or a can of spray paint is the easiest way to paint a chair. Trust me, I've painted enough by hand with a paintbrush, I know!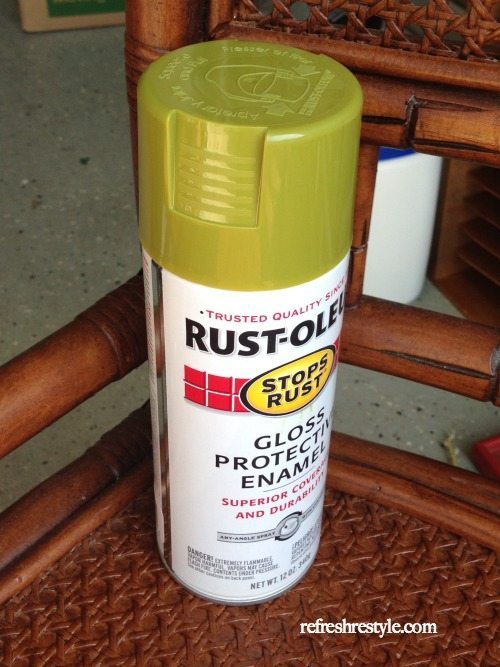 For these I used Rust-Oleum in this beautiful shade of green.
Clean your chair, make sure it's dry.
Be sure to follow directions on the can.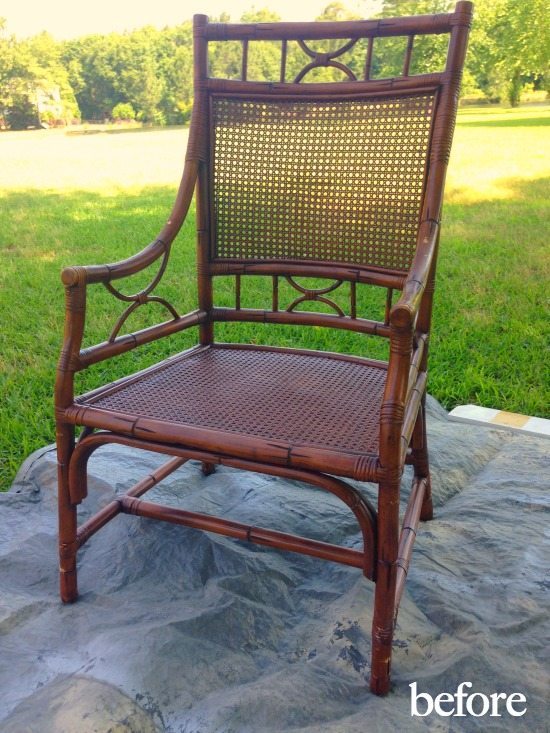 These chairs had an undertone of orange, not that I don't love orange. I just thought green would be better 🙂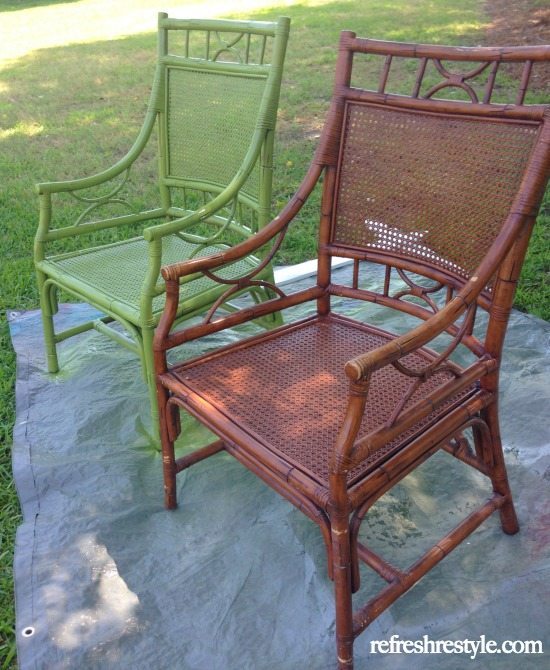 What do you think??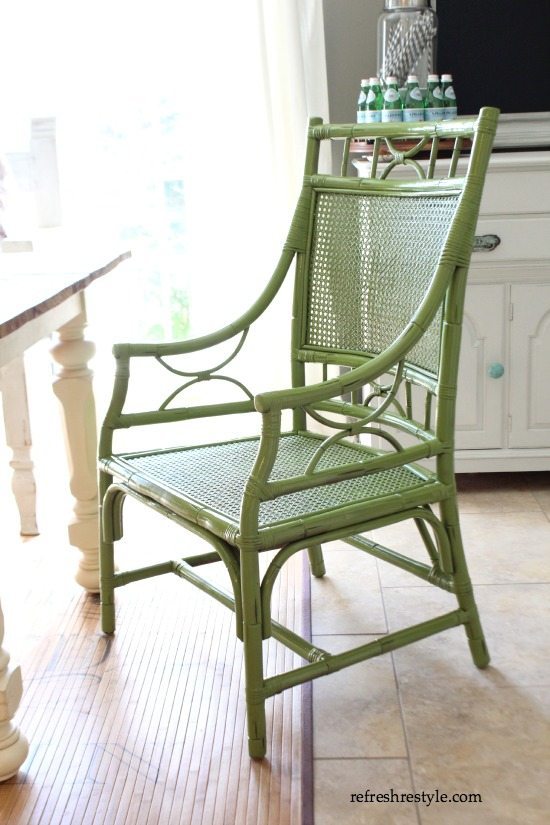 Here it is without the cushion, surprisingly it's pretty comfortable.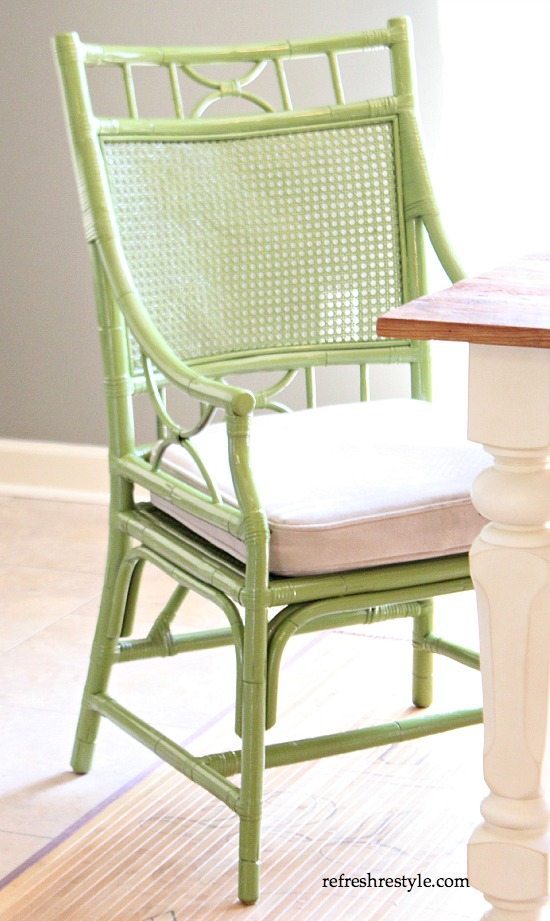 Even more comfortable with the cushions!
Ok, enough about chairs.  My son is getting married next week and it's crunch time.  Being the MOG, Mother of the Groom, things have been pretty easy. I can't wait!
Be sure to check out my DIY Projects here: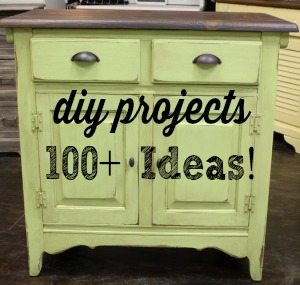 Sharing at:  Miss Mustard Seed