DIY Side Table Makeover 
 I am single handledly  bringing plaid back 😉 Ok, someone else did, but I'm loving it!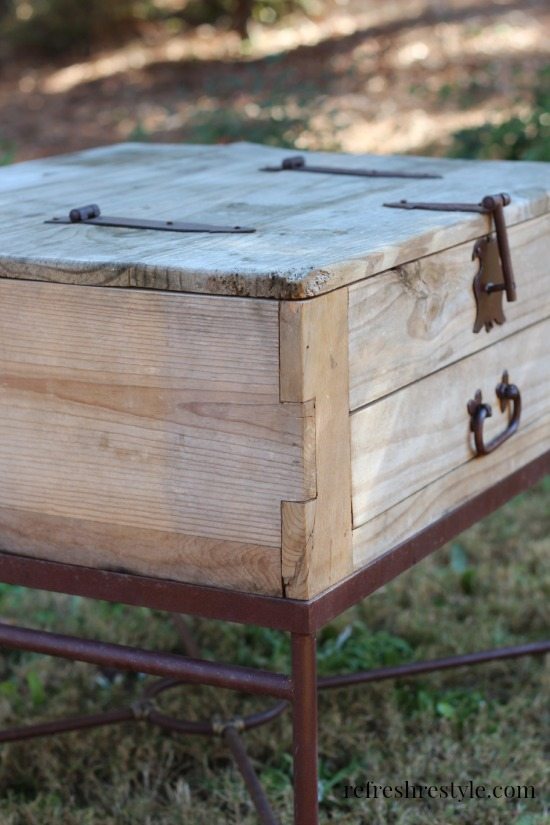 Some people that love me a lot (Justin and Jessica) found this on the side of the road, that was 2 or 3 years ago. We've been using it outside as a side table.
And the Maison Blanche Paint Company went and created a Vintage Outdoor Paint. And you know what that meant, I had to paint it.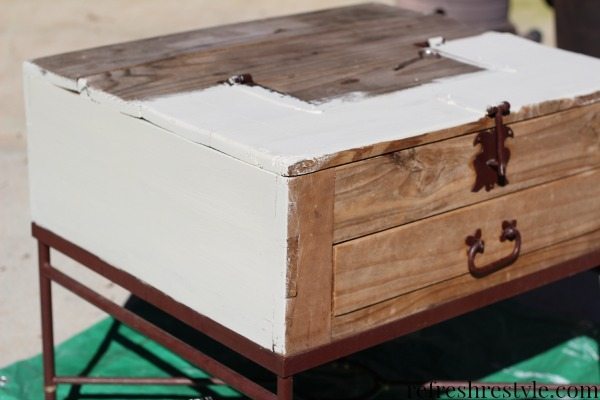 I used the color Cobblestone for the base.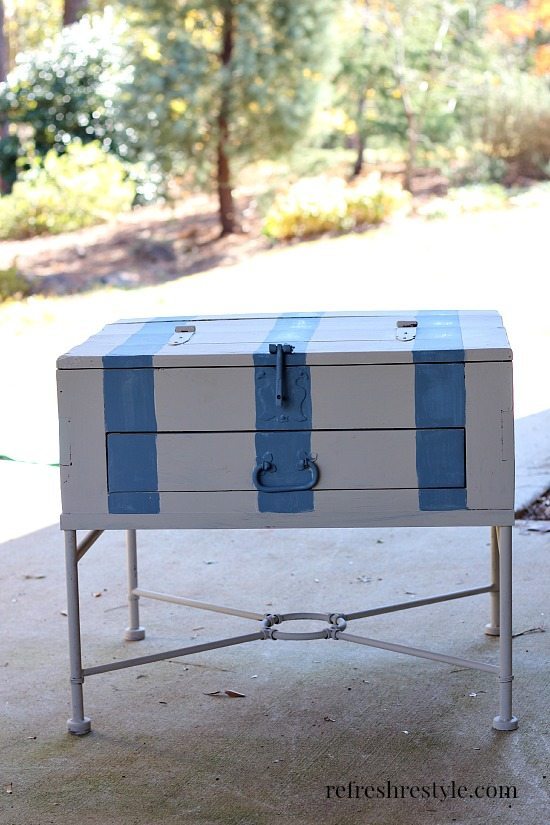 I added vertical stripes in Maison Blanche French Blue.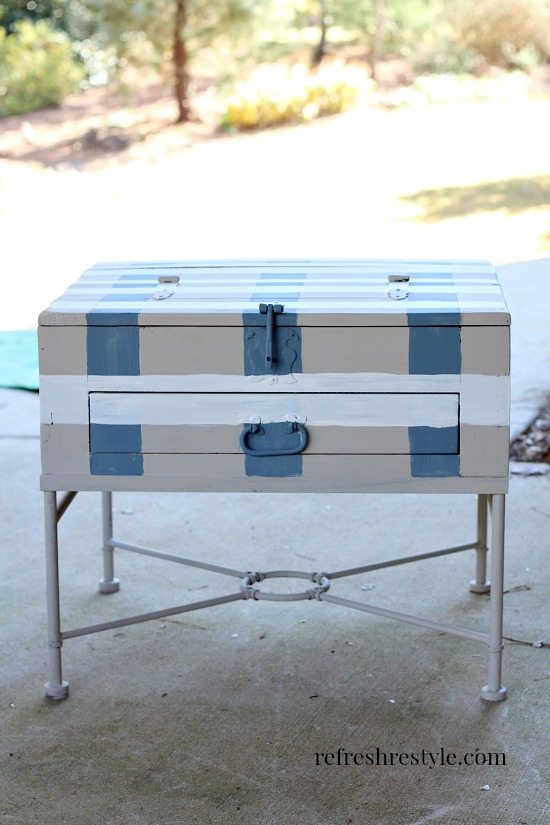 and horizontal stripes are Maison Blanche Vintage Outdoor paint in Ivory.
Because in my head it would look like this: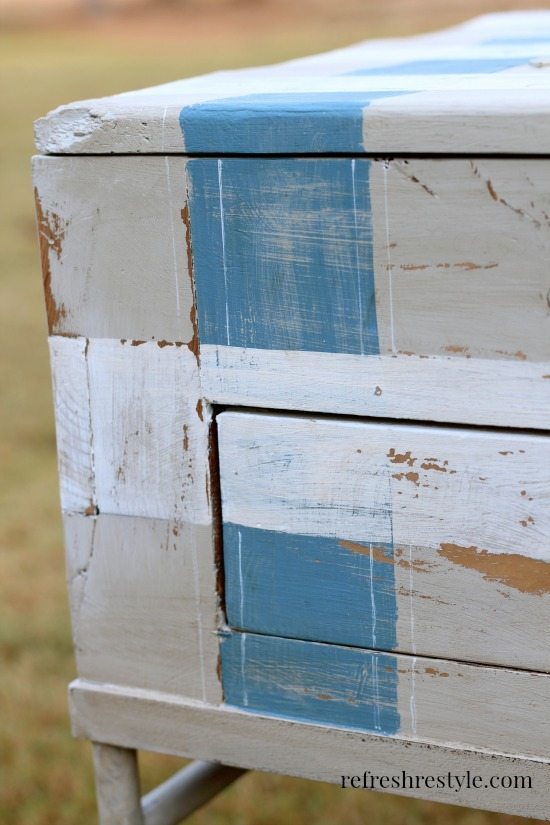 The stripes would be free-hand, imperfect and the rough wood would show through in places.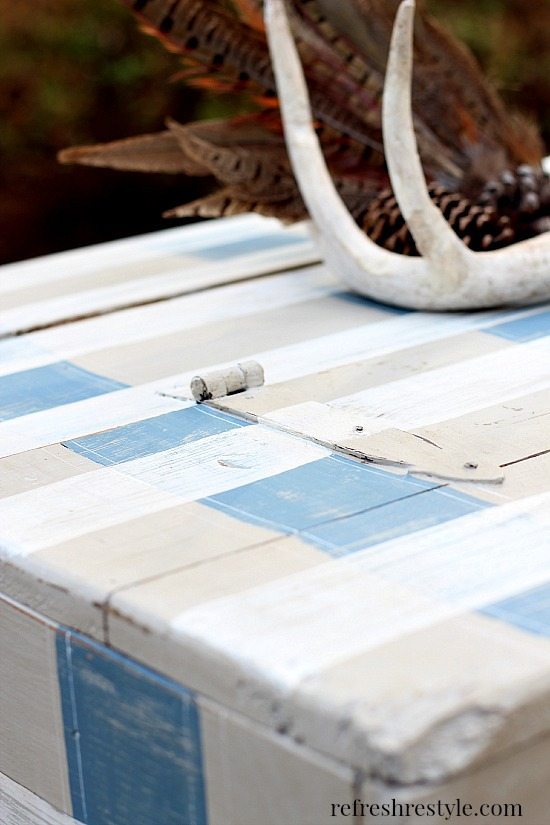 And the Antique Wax in Light Brown would tone it all down and protect it.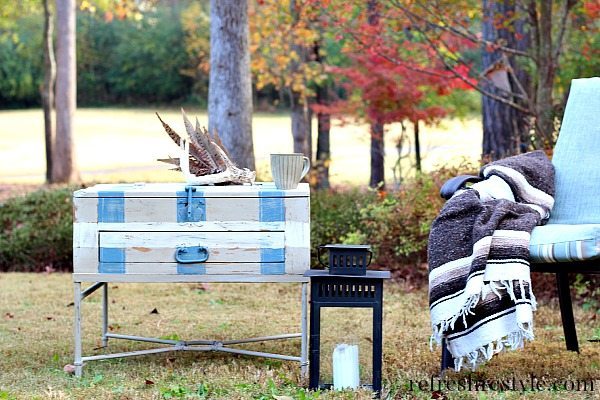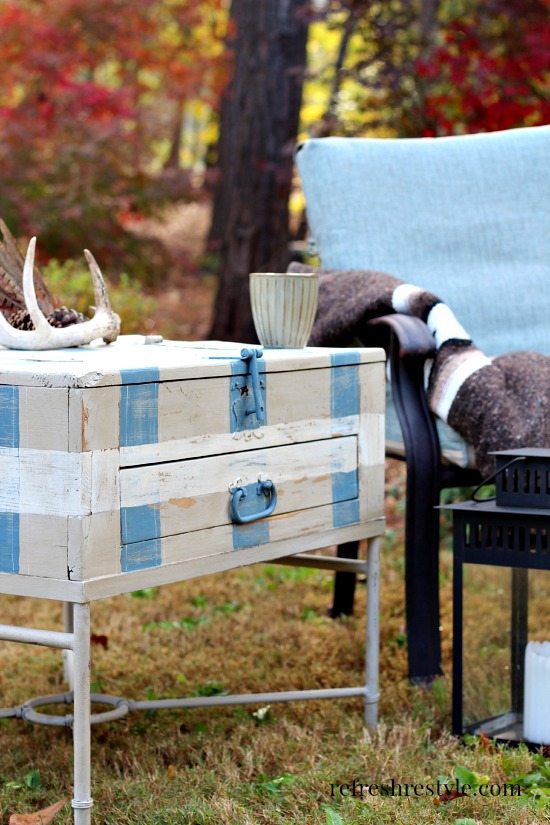 It makes me want to DIY a fire pit this weekend.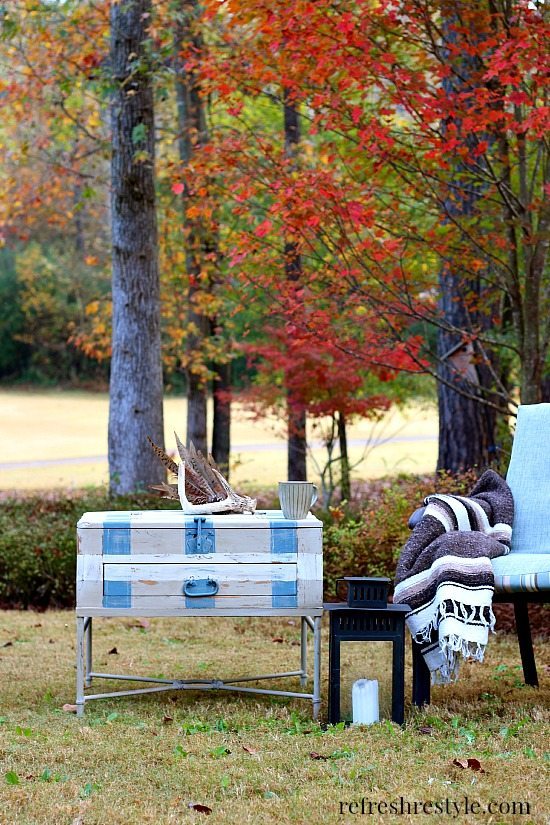 So I can make s'mores, stay warm and enjoy these beautiful trees.
Click: Maison Blanche Color Charts
Click: Maison Blanche Antique Wax
There are so many more products to love! You can also find local retailers, project gallery, and the event gallery here: Maison Blanche Paint Company
My Maison Blanche loving friends are sharing their project too, be sure to check them all out:
We are missing Doreen from Hymns and Verses! Can't wait for her to grab a paintbrush next month!