This post is sponsored by HomeDepot.
You guys this is easy to make and perfect for your yard! Make this fall harvest yard sign at Home Depot! Get your DIY on!
I made these: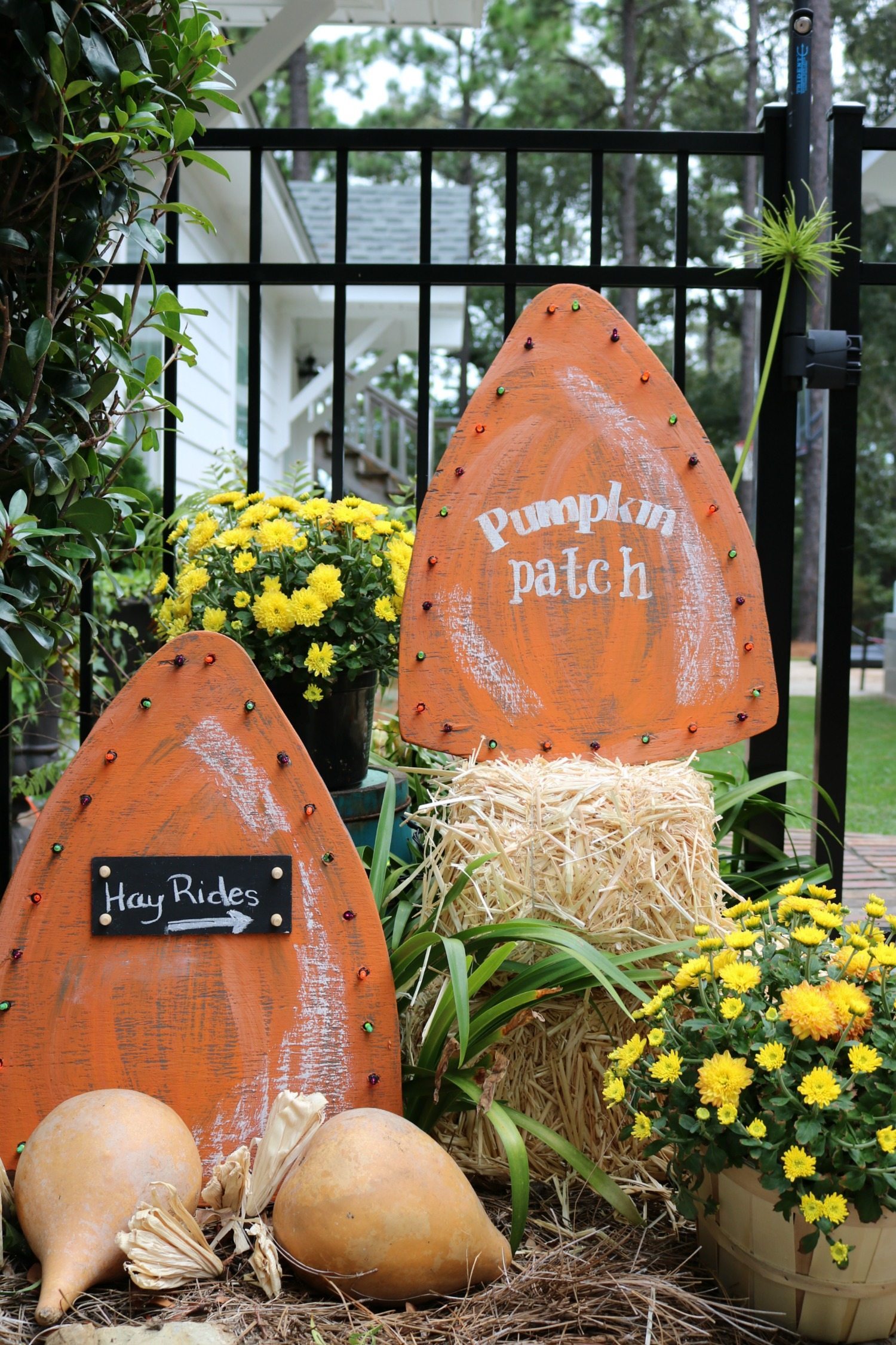 Sign up an make some for your yard: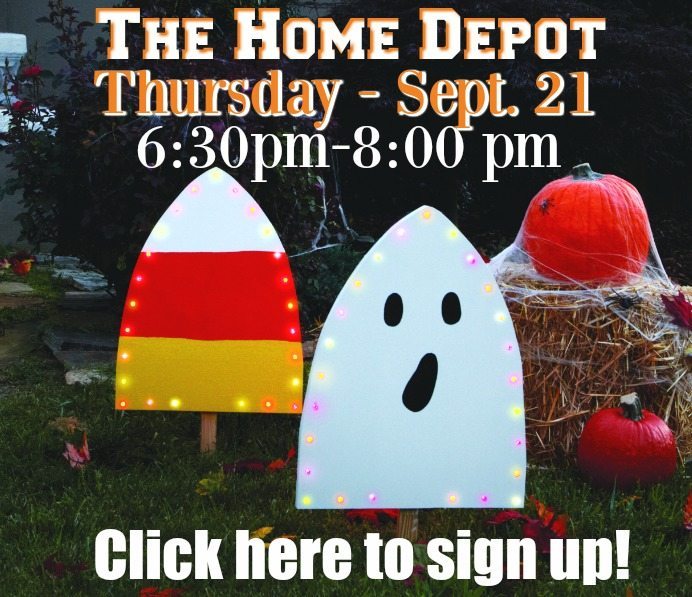 Now here's what I did.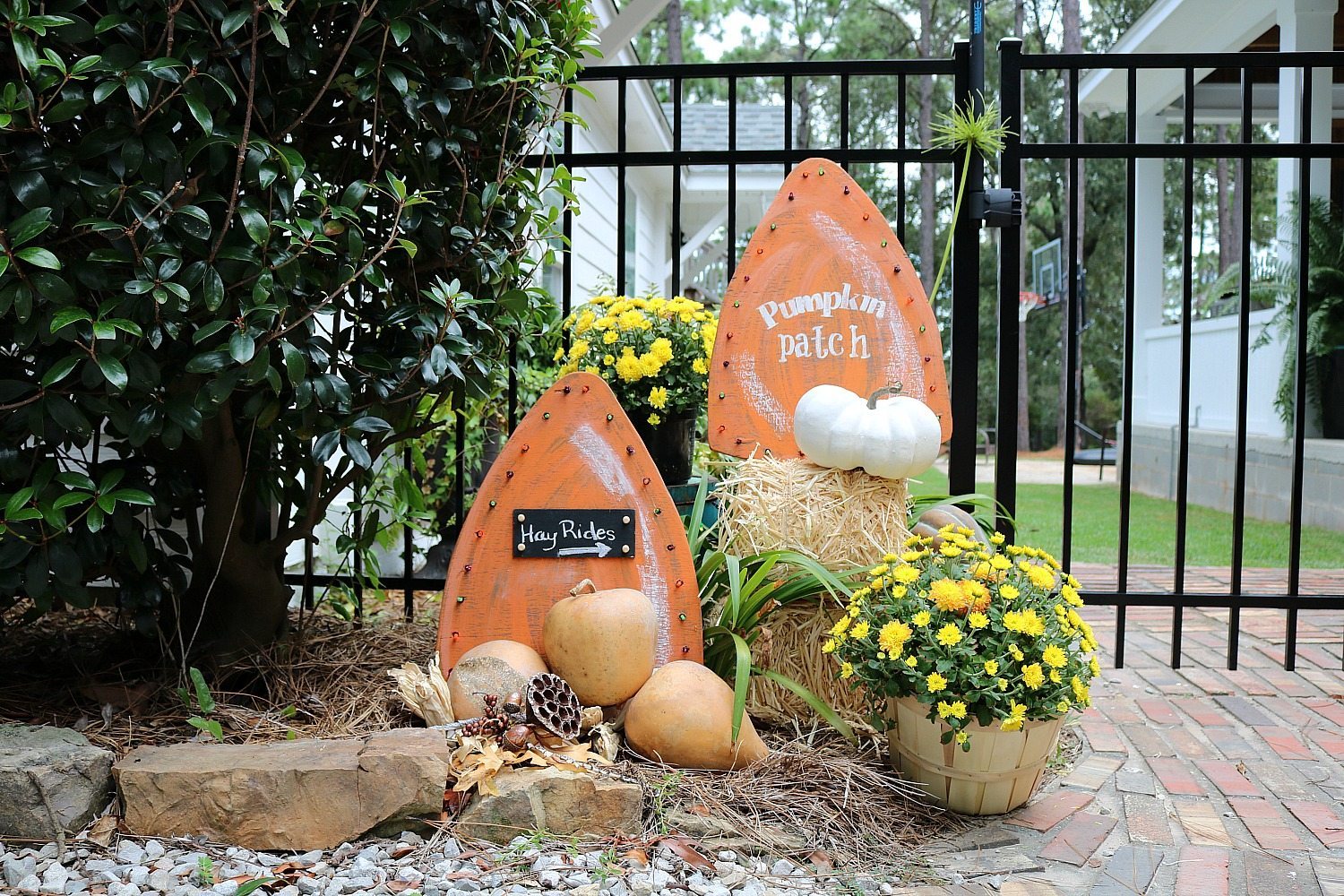 They look great day and night.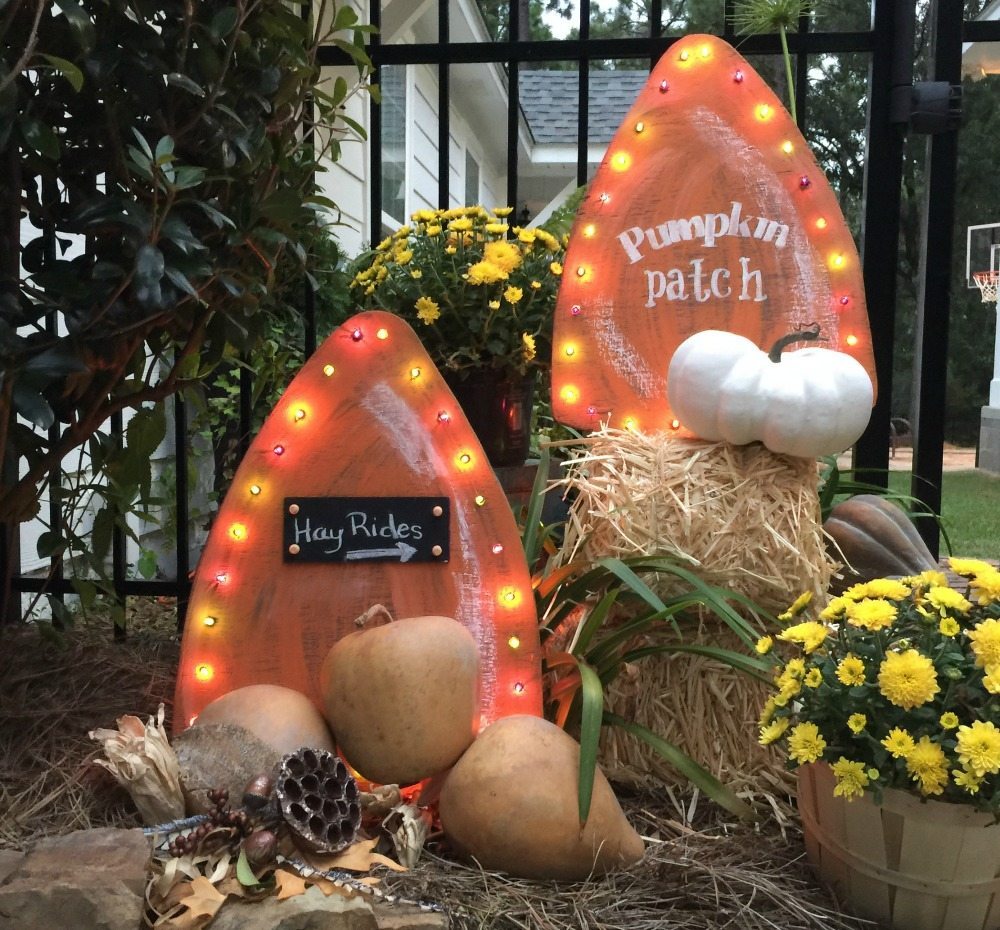 Your fun night at the DIH Workshop will include complete instructions for making these yard signs. You can decorate them however you'd like. I sketched a few ideas on my cut sheet, but decided to create a fun pumpkin patch hay ride.
In fact at the end of the post, be sure to check out all the other harvest yard signs created by my talented friends.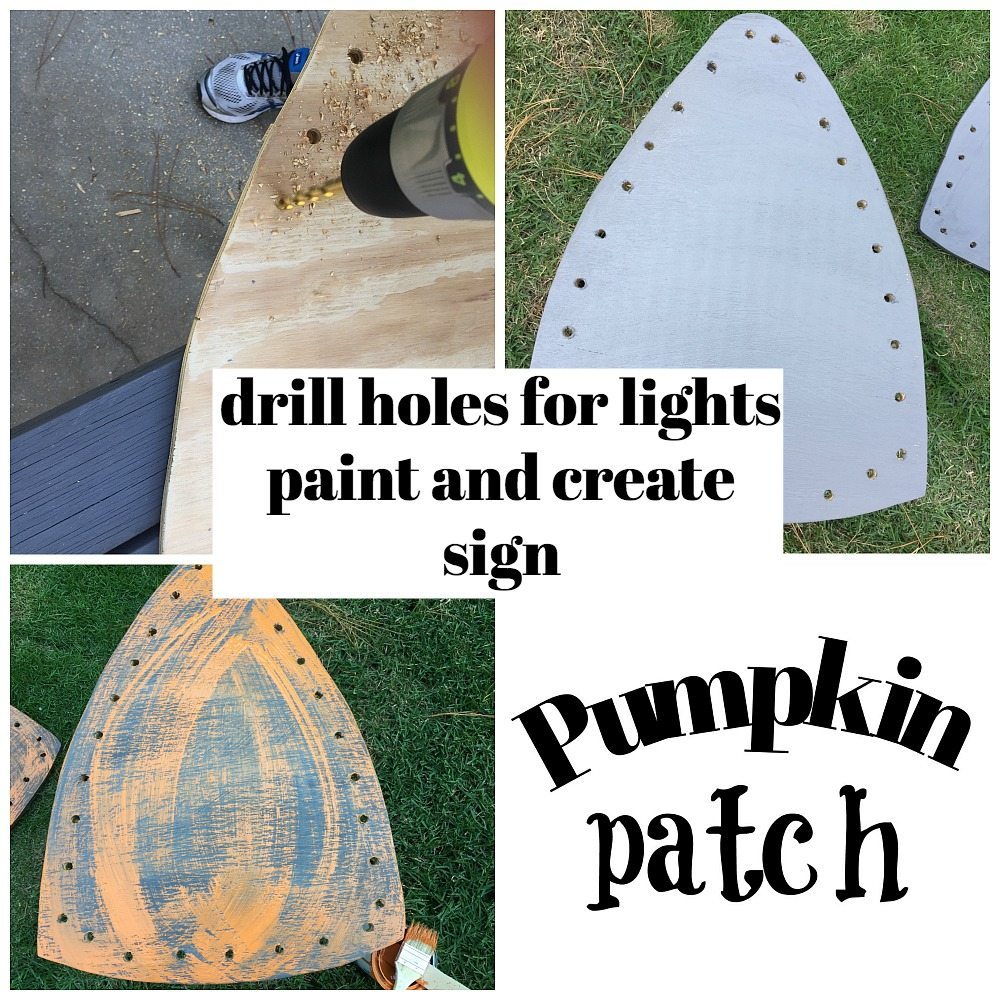 Be sure to sign up for the class, it was so much fun creating personalized signs. I love the addition of the lights.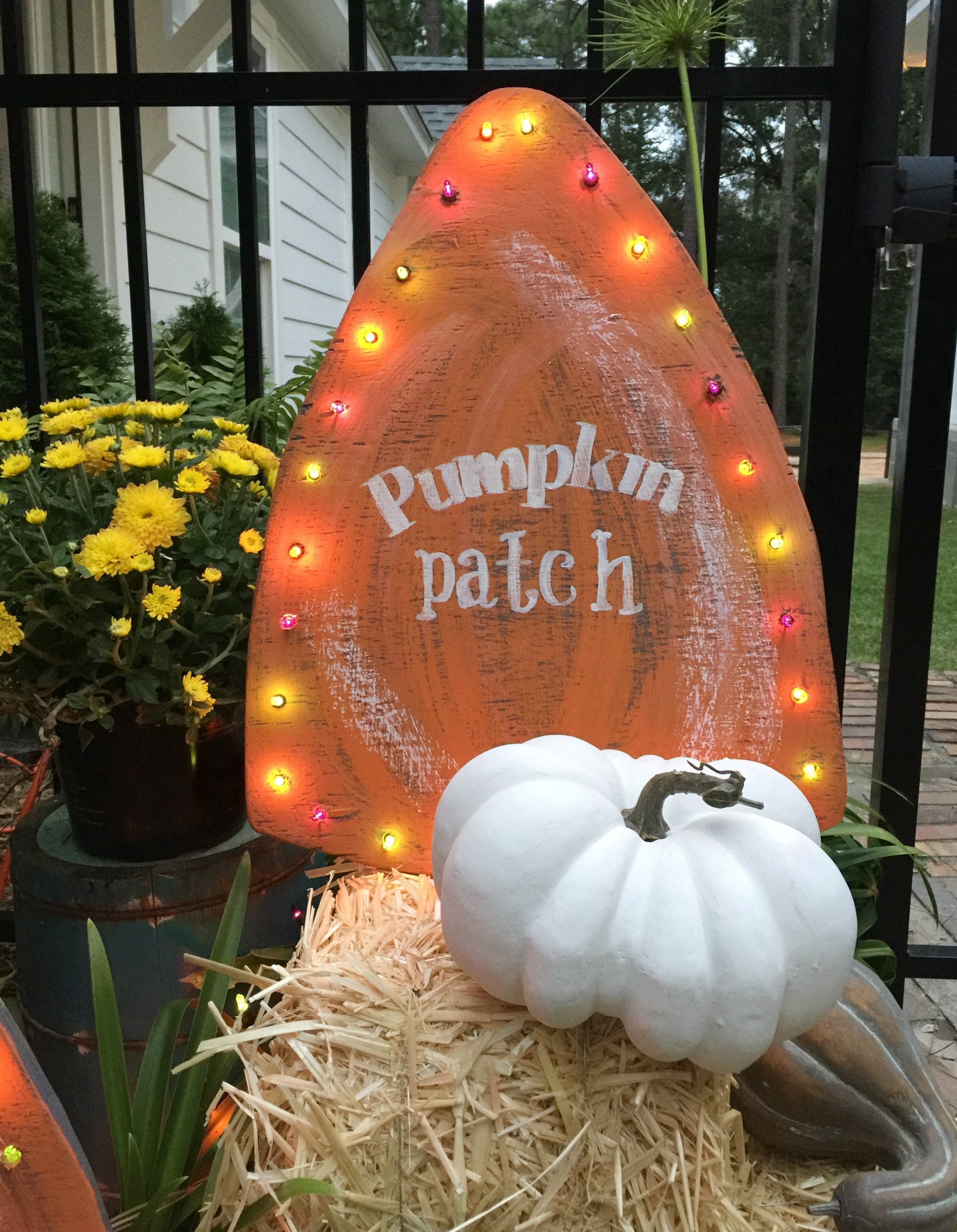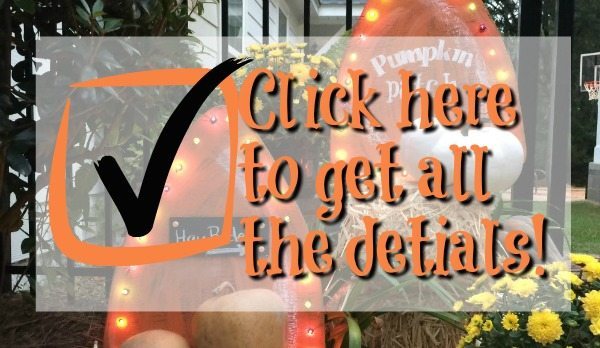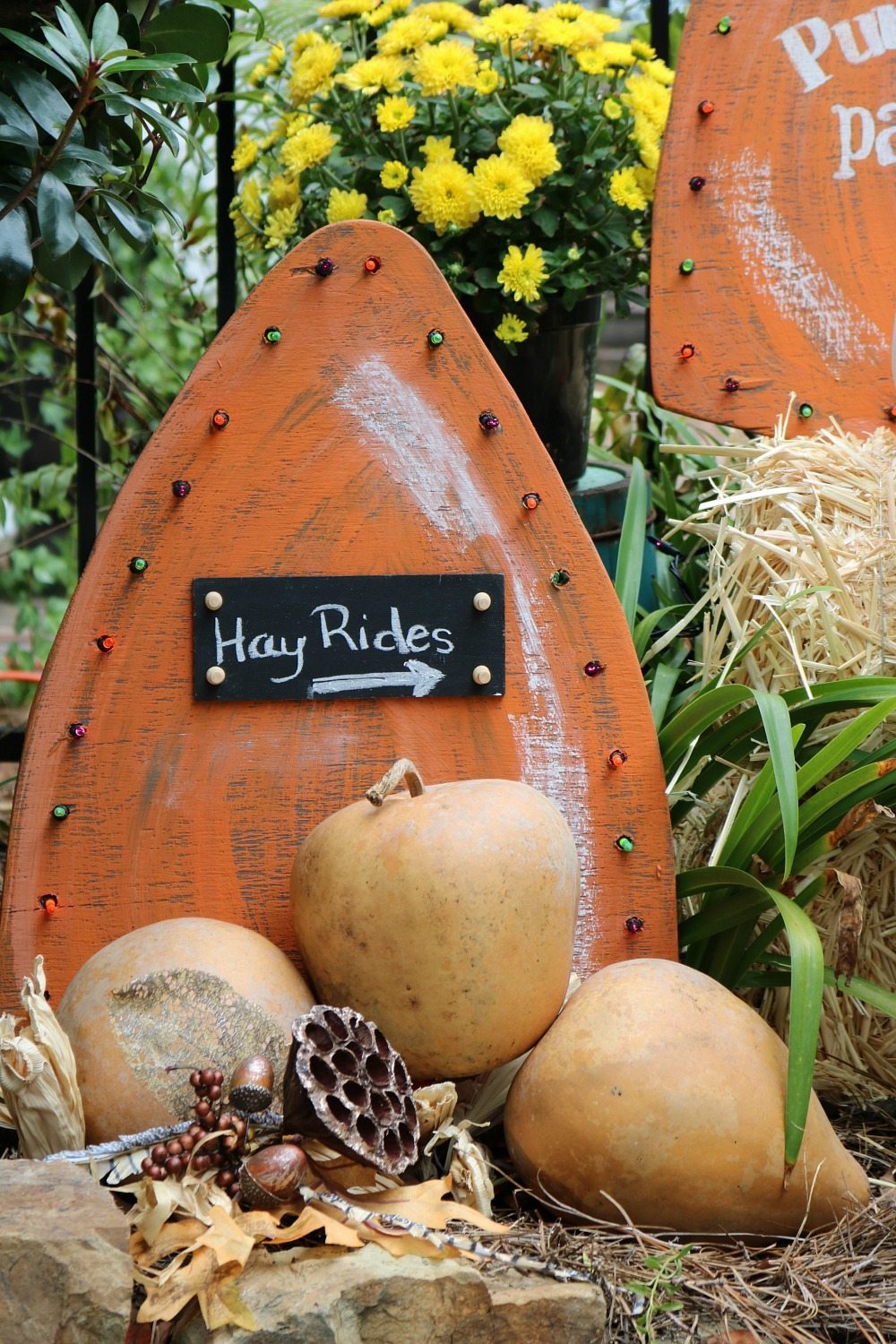 They are perfect to light up the gate area.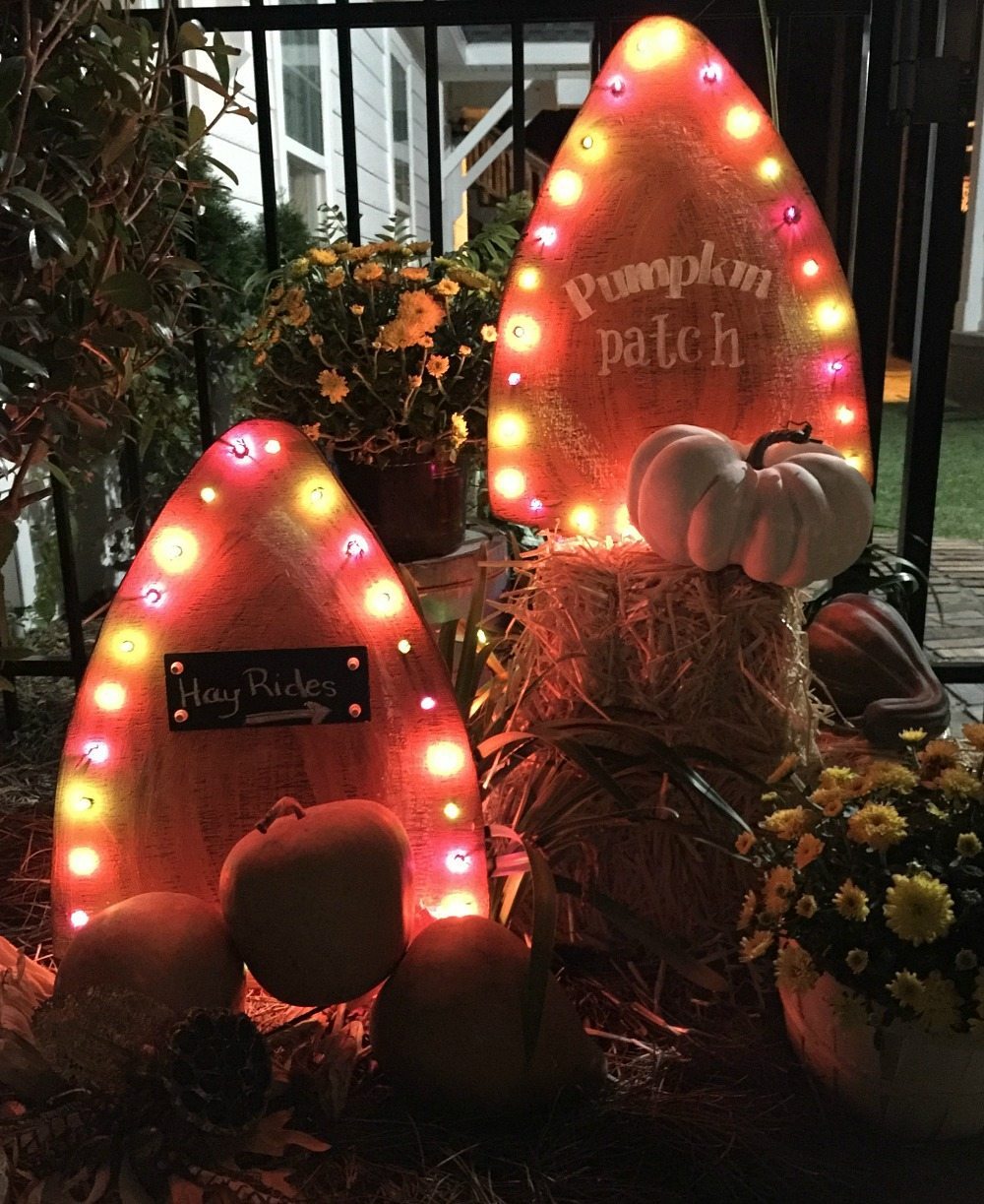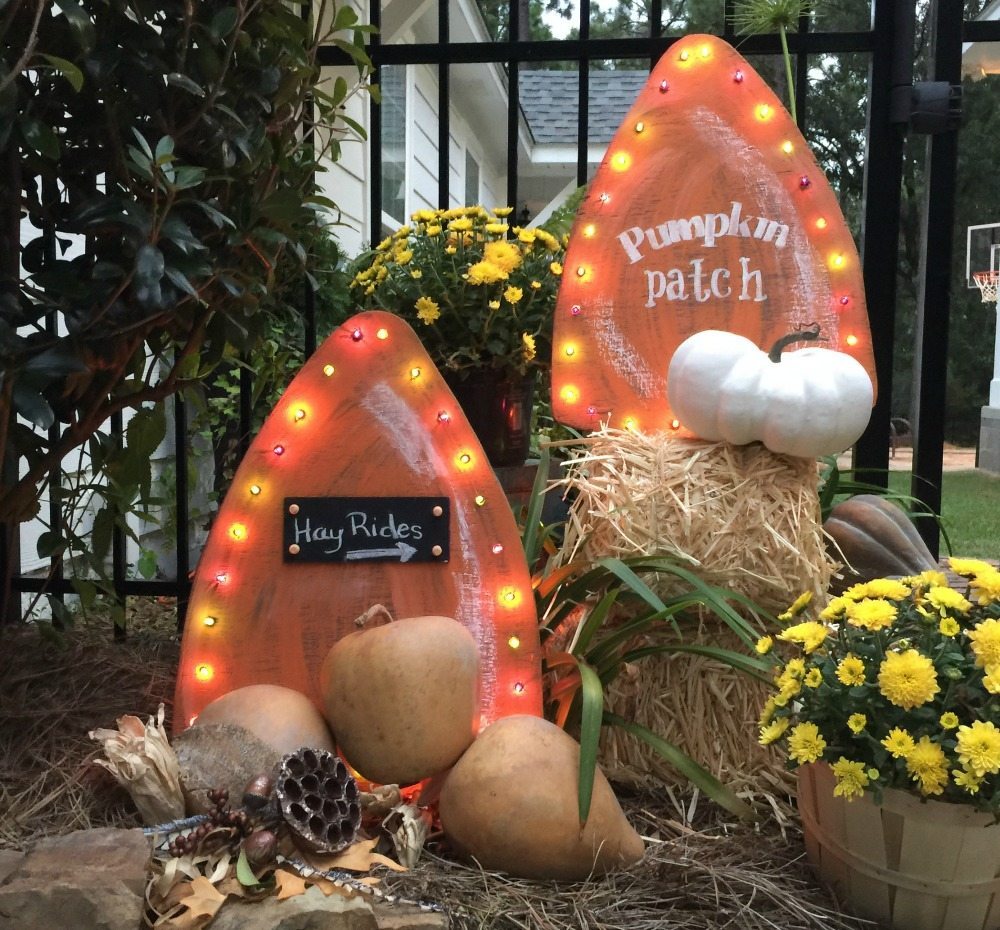 If you have previously attended any workshop at The Home Depot and would like to provide feedback, please feel free to use this form. Your experience and response helps The Home Depot make the improvements you want to see.
Refresh Restyle <<that's me
*The Home Depot partners with bloggers such as me for DIH Workshop program.  As part of this program, I received compensation for my time.  They did not tell me what to purchase or what to say about any product mentioned in these posts. The Home Depot believes that consumers and bloggers are to form their own opinions and share them in their own words. The Home Depot's policies align with WOMMA Ethics Code, FTC guidelines and social media engagement recommendations.