Fall Pumpkin Door Decor
Welcome friends! It's Dollar Store Design day! Do you ever look at something and think it looks like something else? I kept staring at this hat and all I could see was a pumpkin, haha. You see it don't you?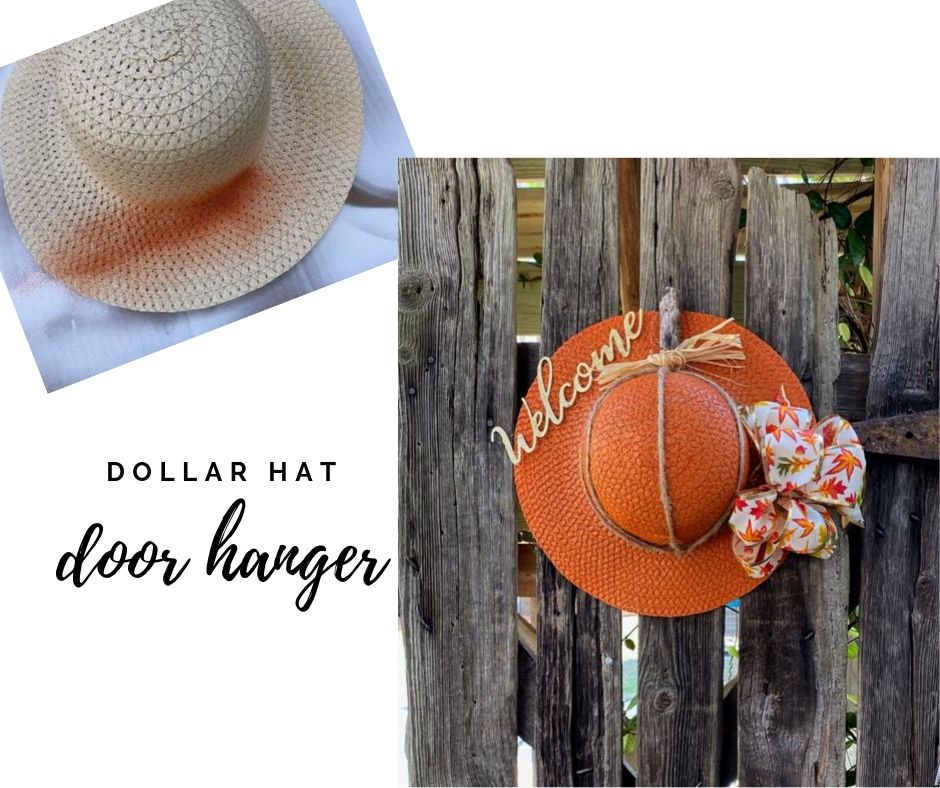 Everything that I used to create this project was purchased at Dollar Tree, except the stick that I found in my yard. Initially, I was going to use a scarf somewhere on the hat as you will see in a photo below. Then I spotted the ribbon, I actually bought two different ones, one with pumpkins and one with these fall leaves. Of course I used the pumpkin ribbon on another project.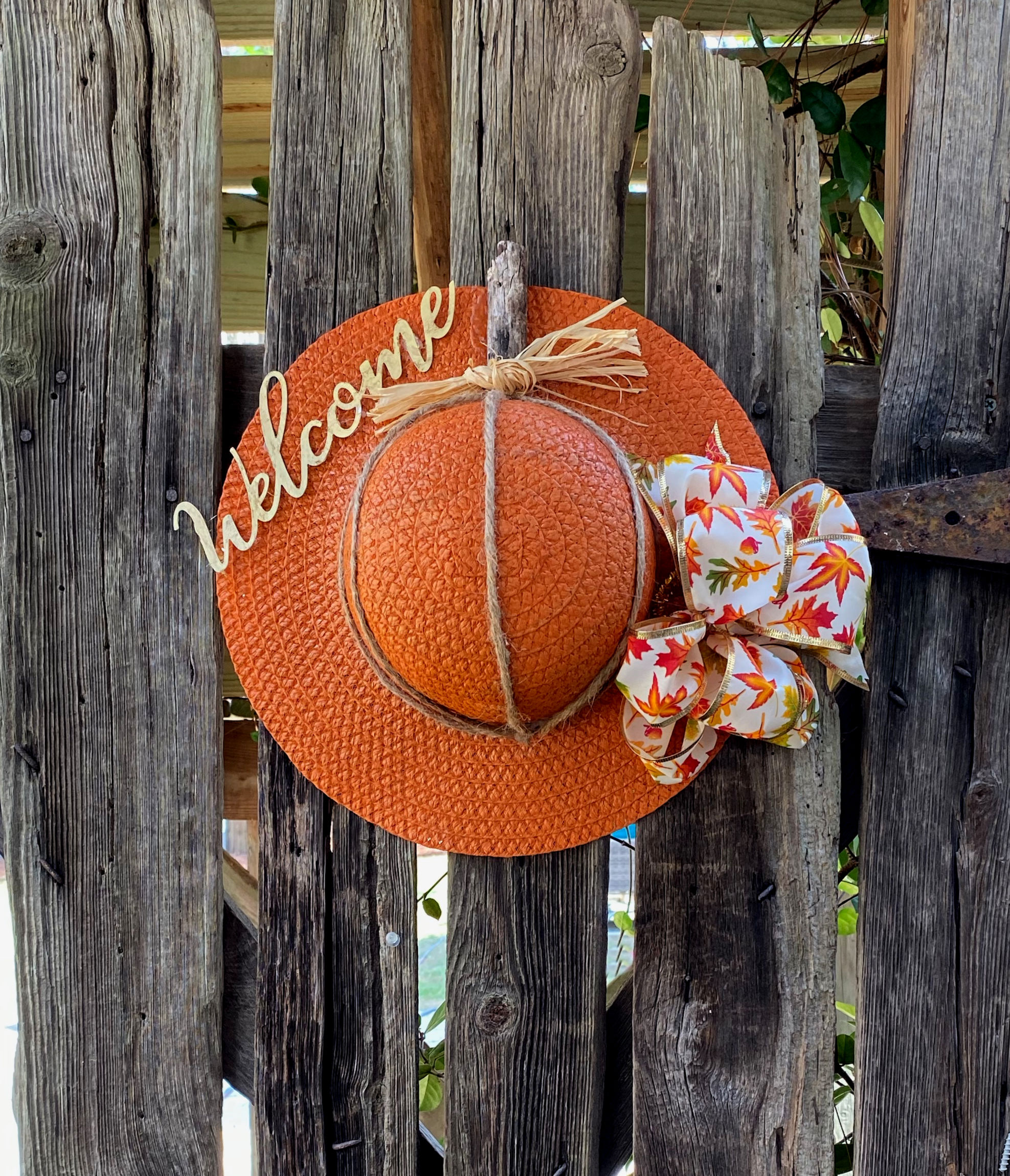 I've added affiliate links for shopping.
Fall Pumpkin Door Decor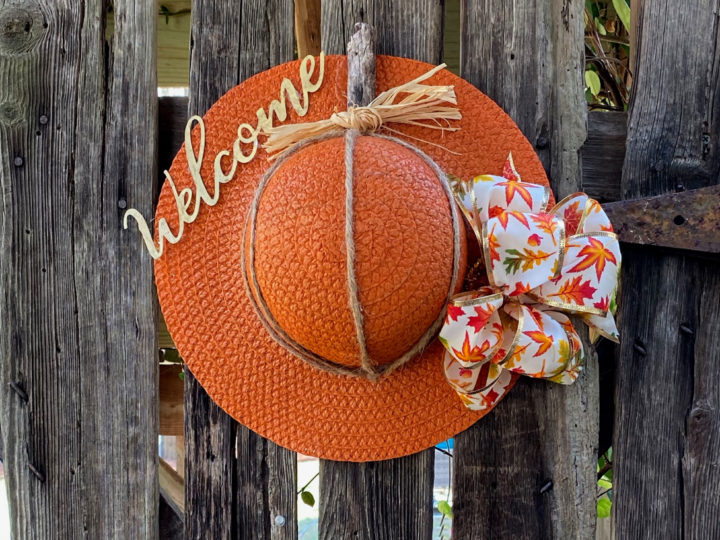 Prep Time 5 minutes

Active Time 10 minutes

Additional Time 5 minutes

Total Time 20 minutes

Difficulty Easy
Materials
Dollar Tree Hat
Ribbon
Metal Welcome (came in a 3 pack)
Twine
Spray Paint
Instructions
Spray paint hat with desired color.
Attach twine to create the look of a pumpkin, using hot glue gun.
Attach a twig for the stem, using hot glue.
Make a bow and attach.
Using hot glue add the metal work, welcome.
Notes
The metal words come in a 3-pack from Dollar Tree. I used the word welcome.

I actually changed my mind, I do that often, the bow was going to be a Dollar Tree scarf. The bow made from ribbon looks much better.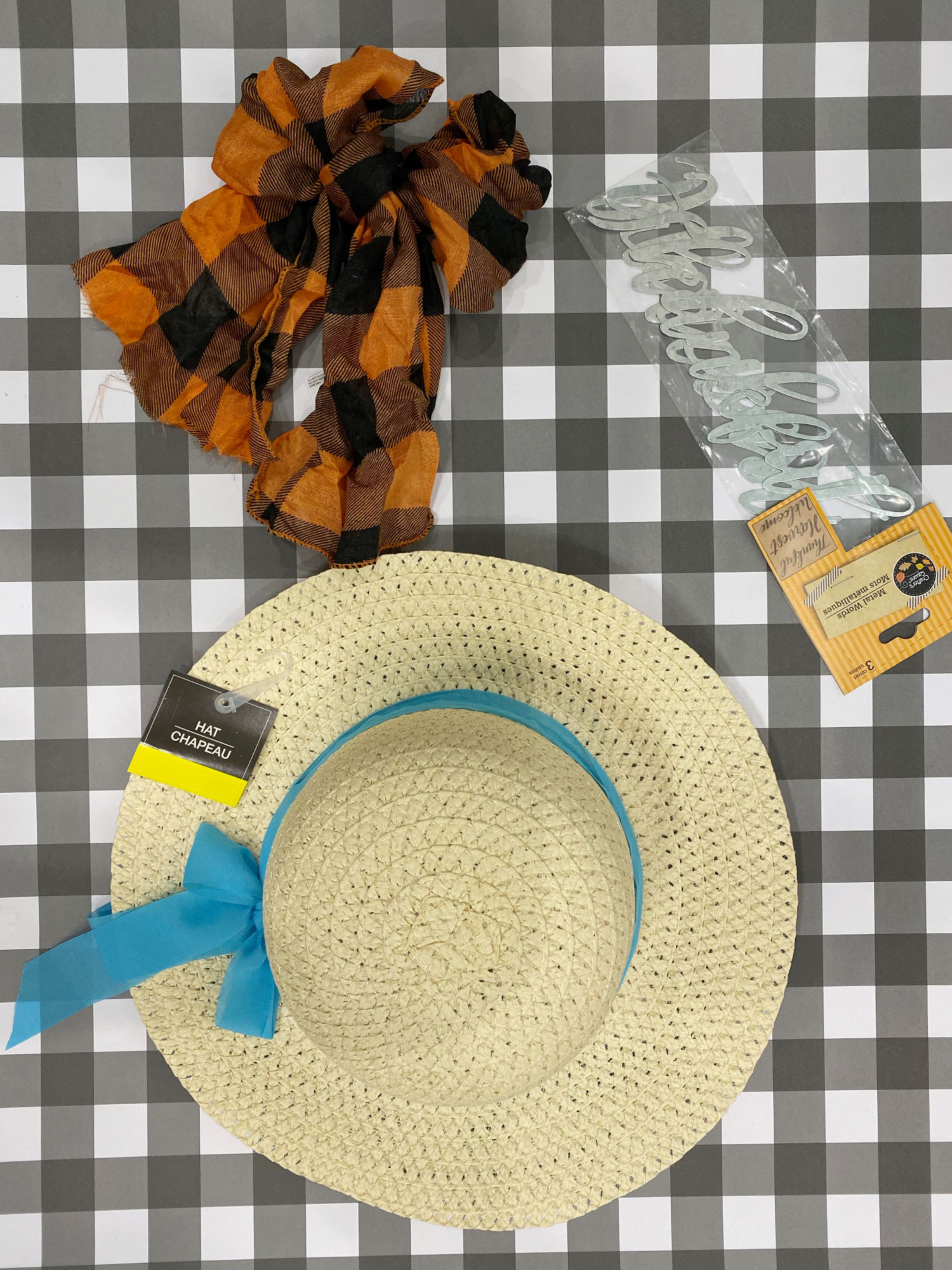 The package of metal words were Thankful, Harvest and Welcome. Can you believe all of those for one dollar. I guess I have two more projects to create!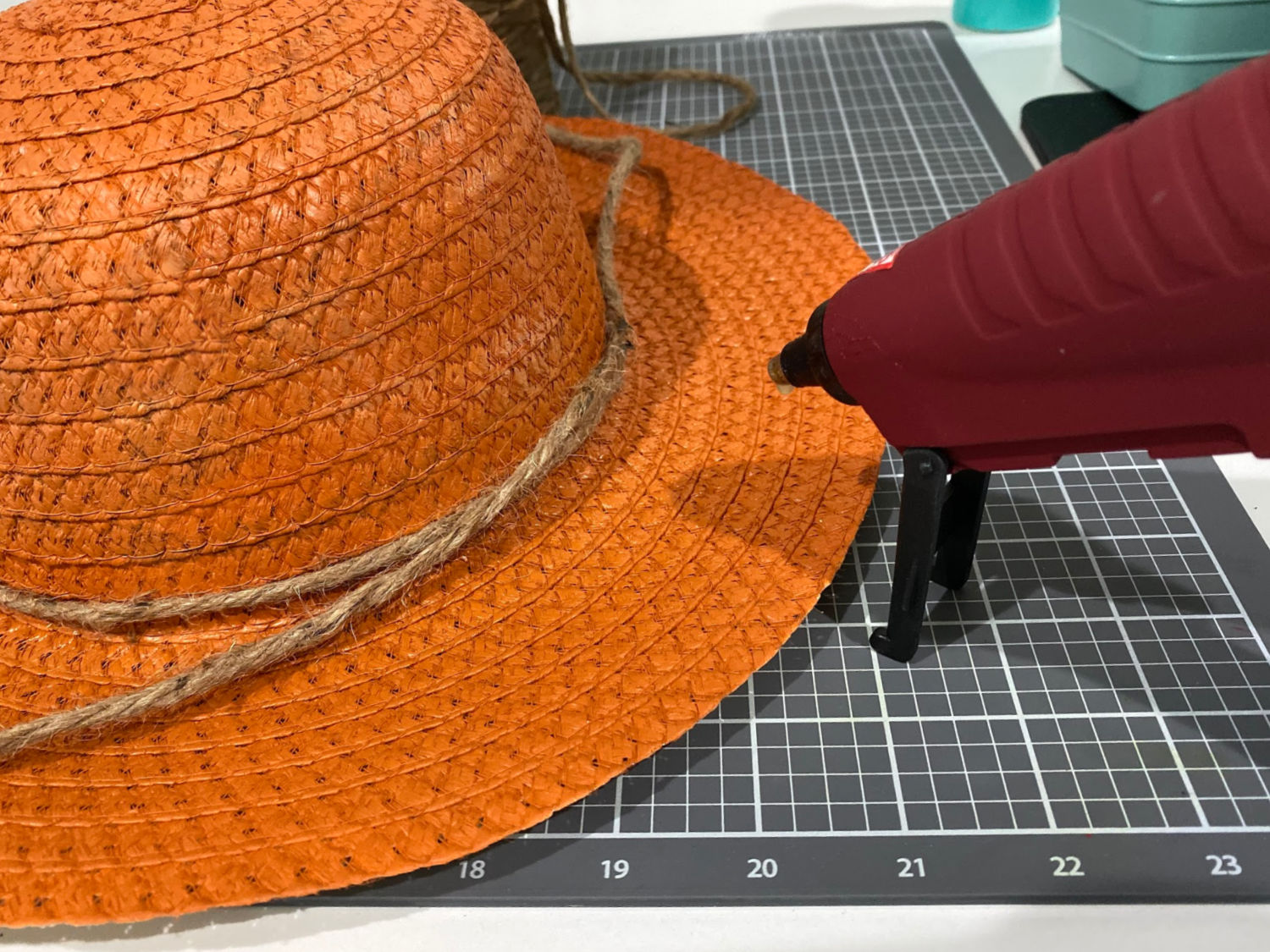 Adding the twine really brought the pumpkin to life. I added a few spots of glue in several places to hold it in place.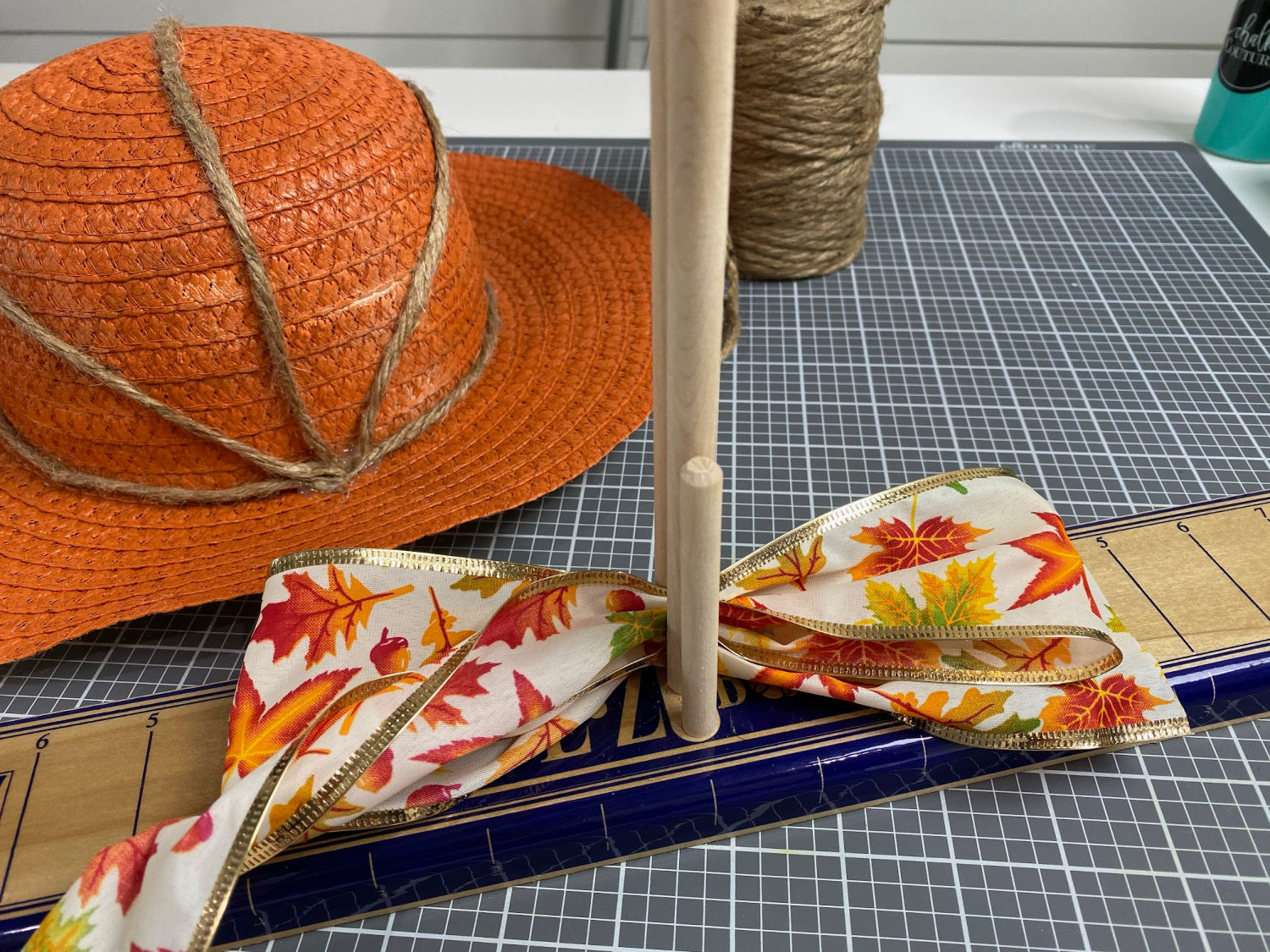 My secret weapon for bow making is the easy bow maker. You can find them in crafts stores and on Amazon–>> EZ BowMaker. and I use a Bowdabra sometimes.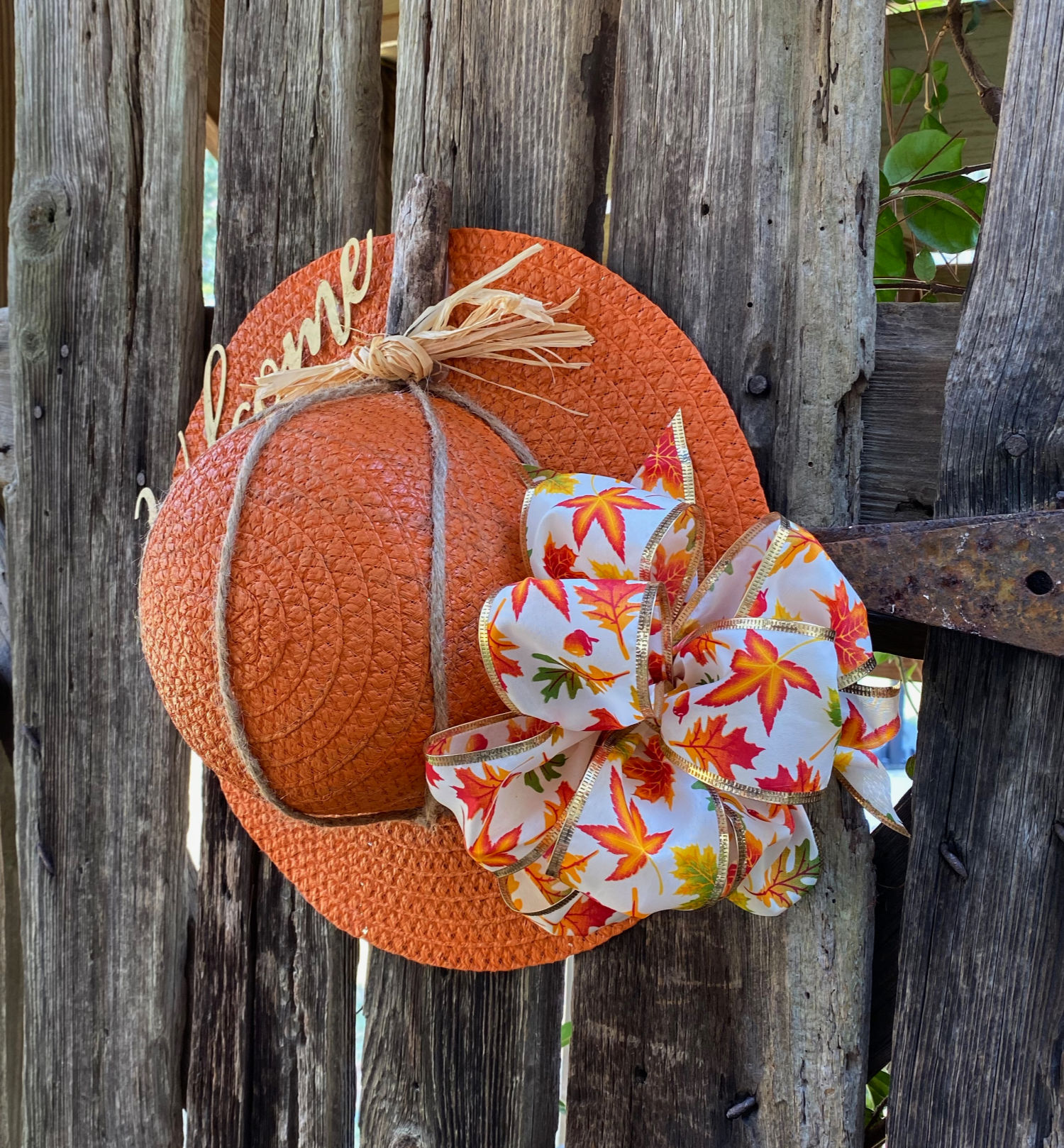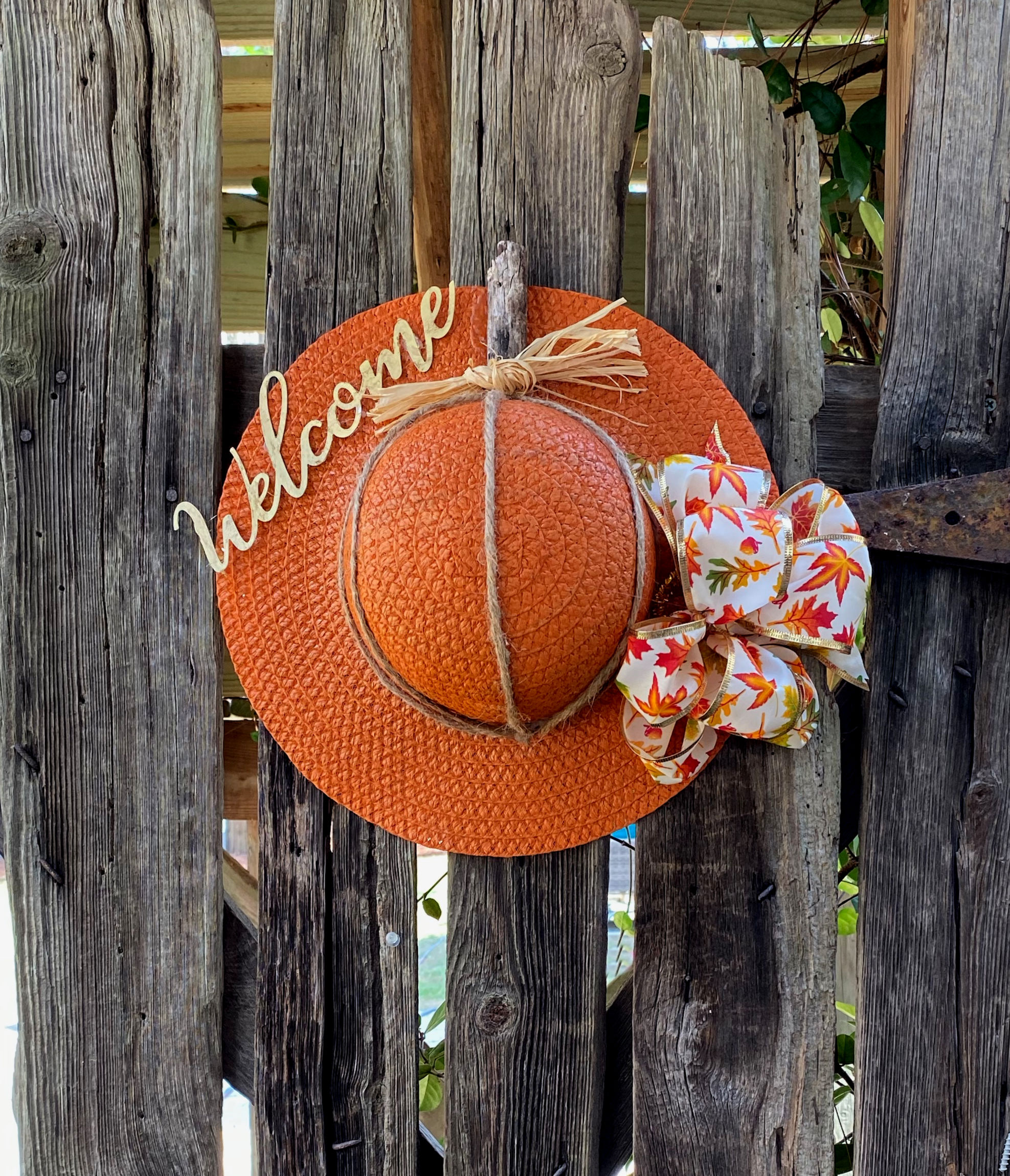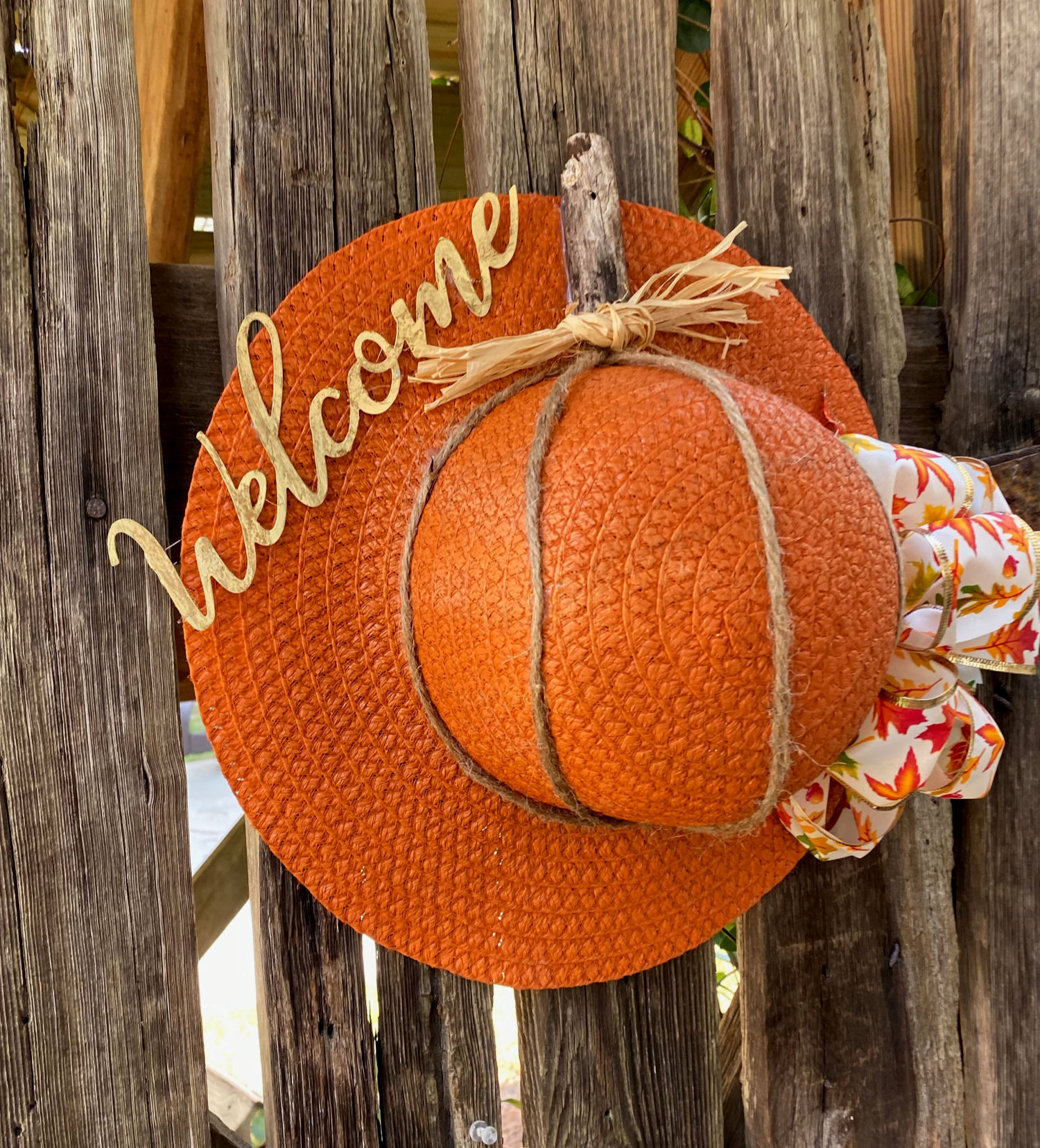 Thanks so much for stopping by to see my Fall Pumpkin Door idea I hope we've given you some ideas for crafting with those dollar store items.
Have a look at all the other Thrift Store Decor ideas:
DIY Dollar Store Halloween Wreath
PIN it for later