It's time for Thrift Store Decorating, I'm sharing my Farmhouse Advent Calendar. I remember buying two of these old printer trays a few years ago. They've been collecting dust, I just had to have one so I bought two!
When I find a great deal, I never stop at purchasing one and sometimes I buy three. You know they say odd numbers in decorating look best. I'm kind of glad they on had two of these because it's taken me this long to figure out what to do with one. I love the original wood tone – it's hard to believe, I didn't even want to paint it!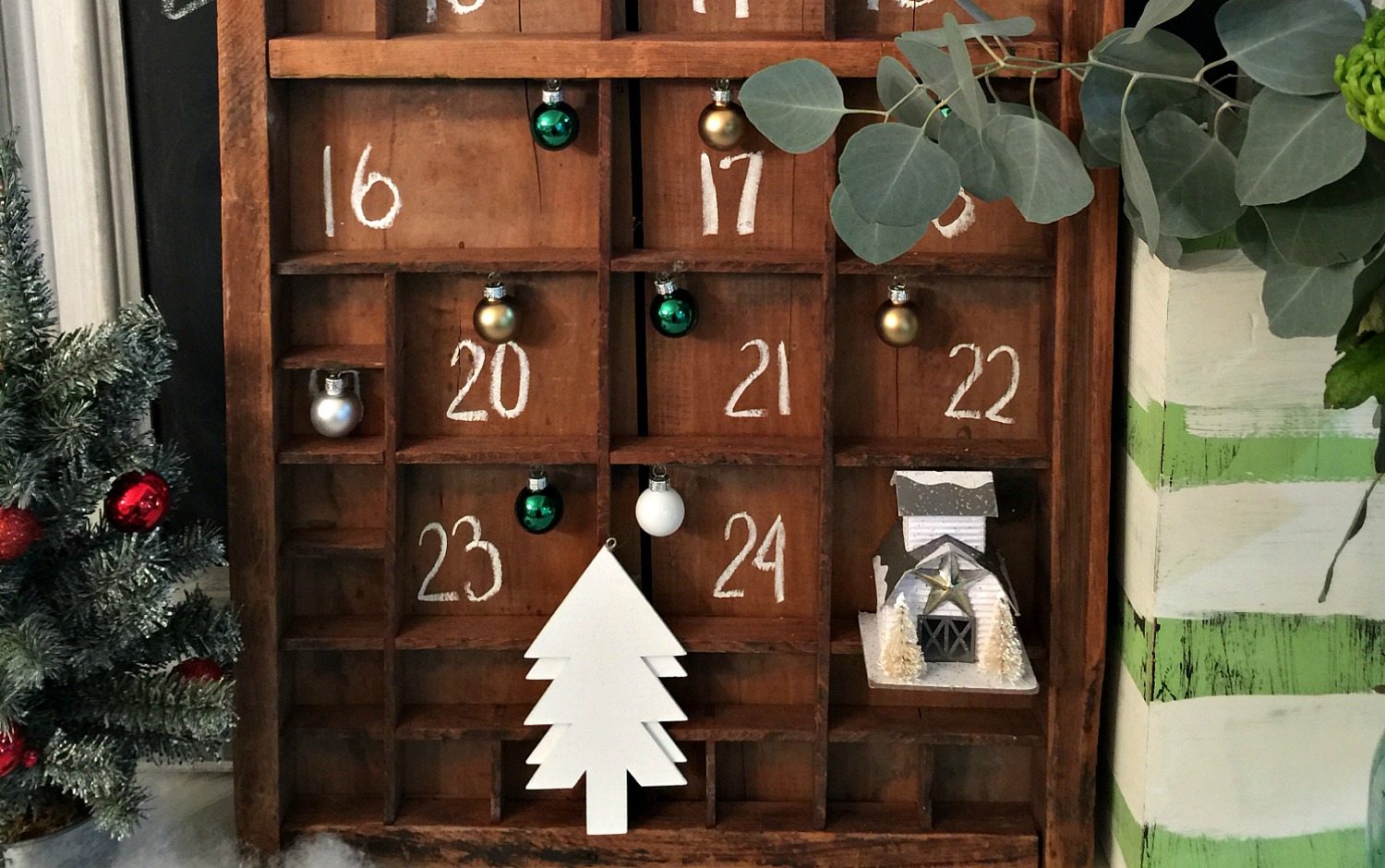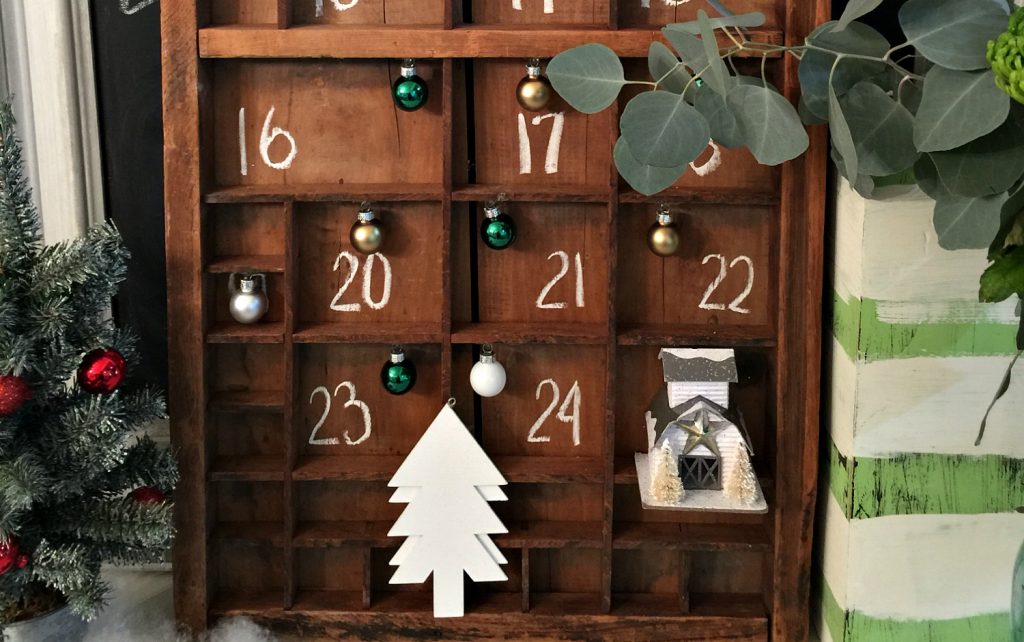 Be sure to see what the other ladies created this month. Their links, you just click on them to magically be transported over to their house, I mean blog.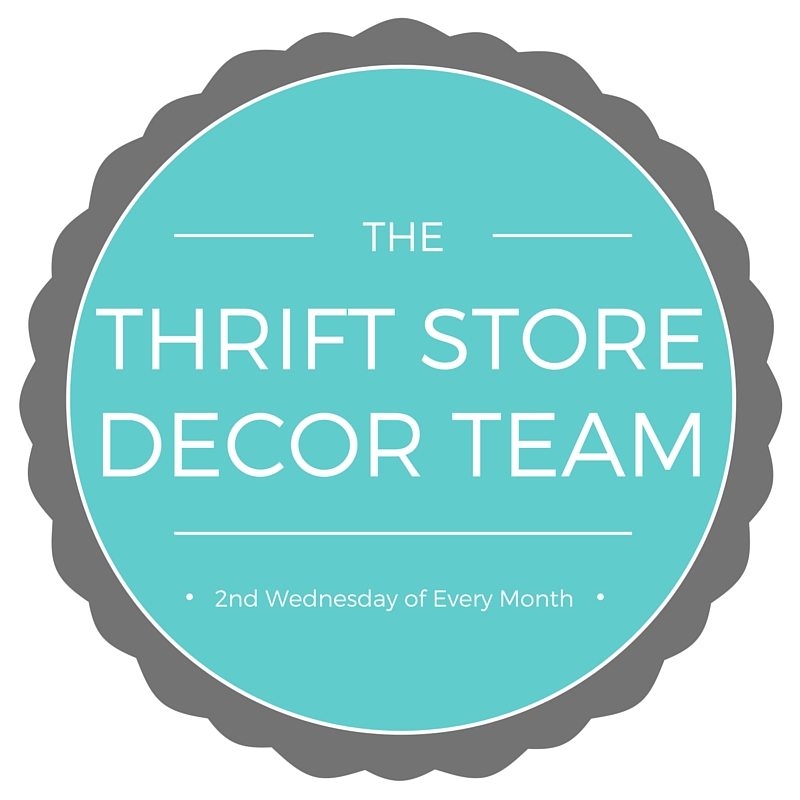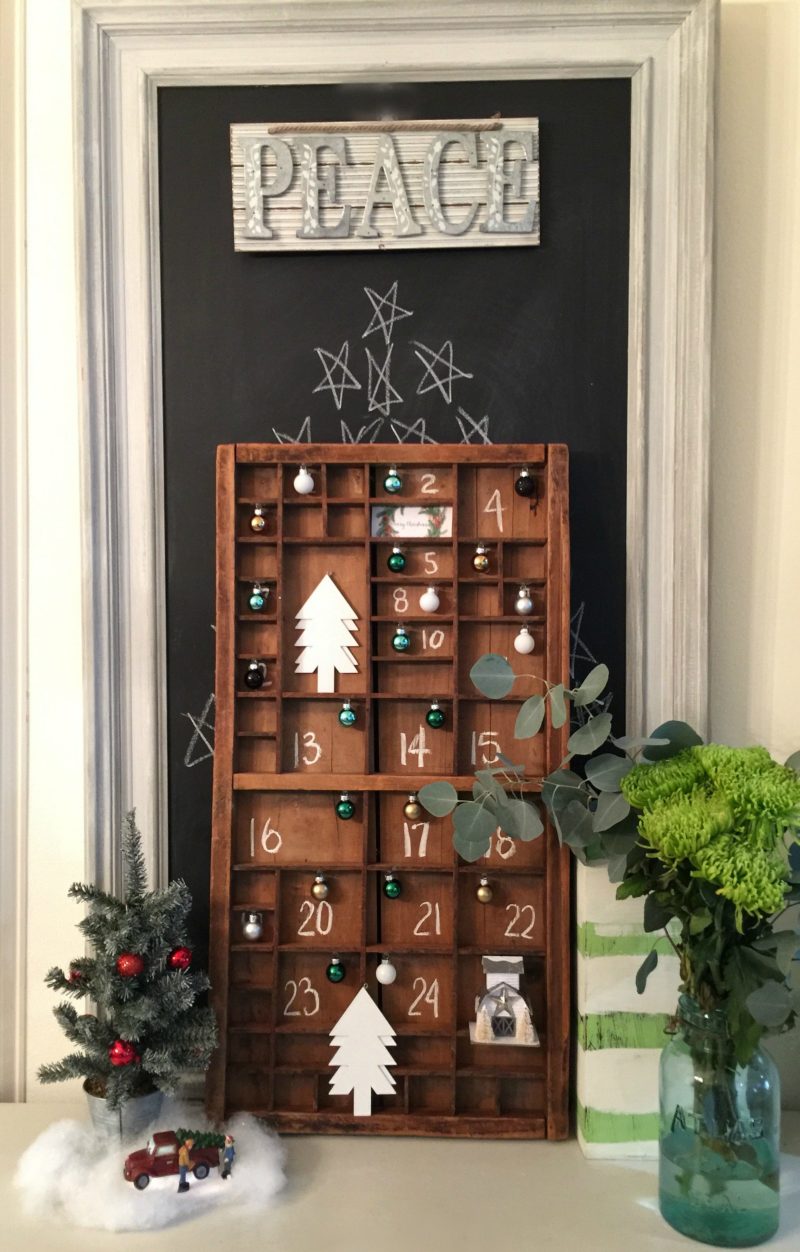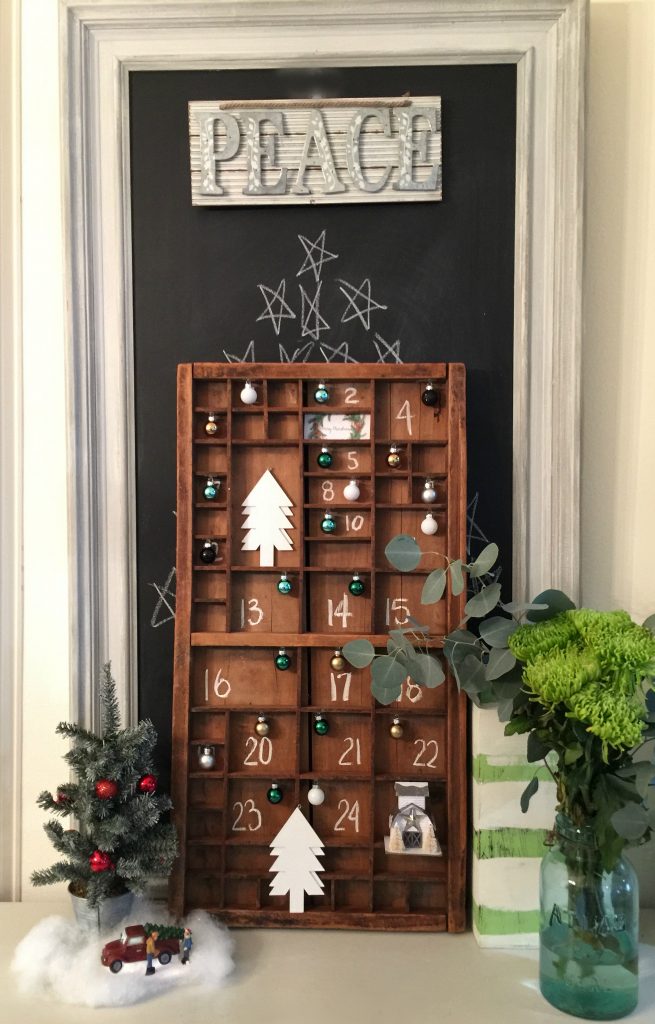 Here's how it started out. I was so glad that some of the areas are larger than others.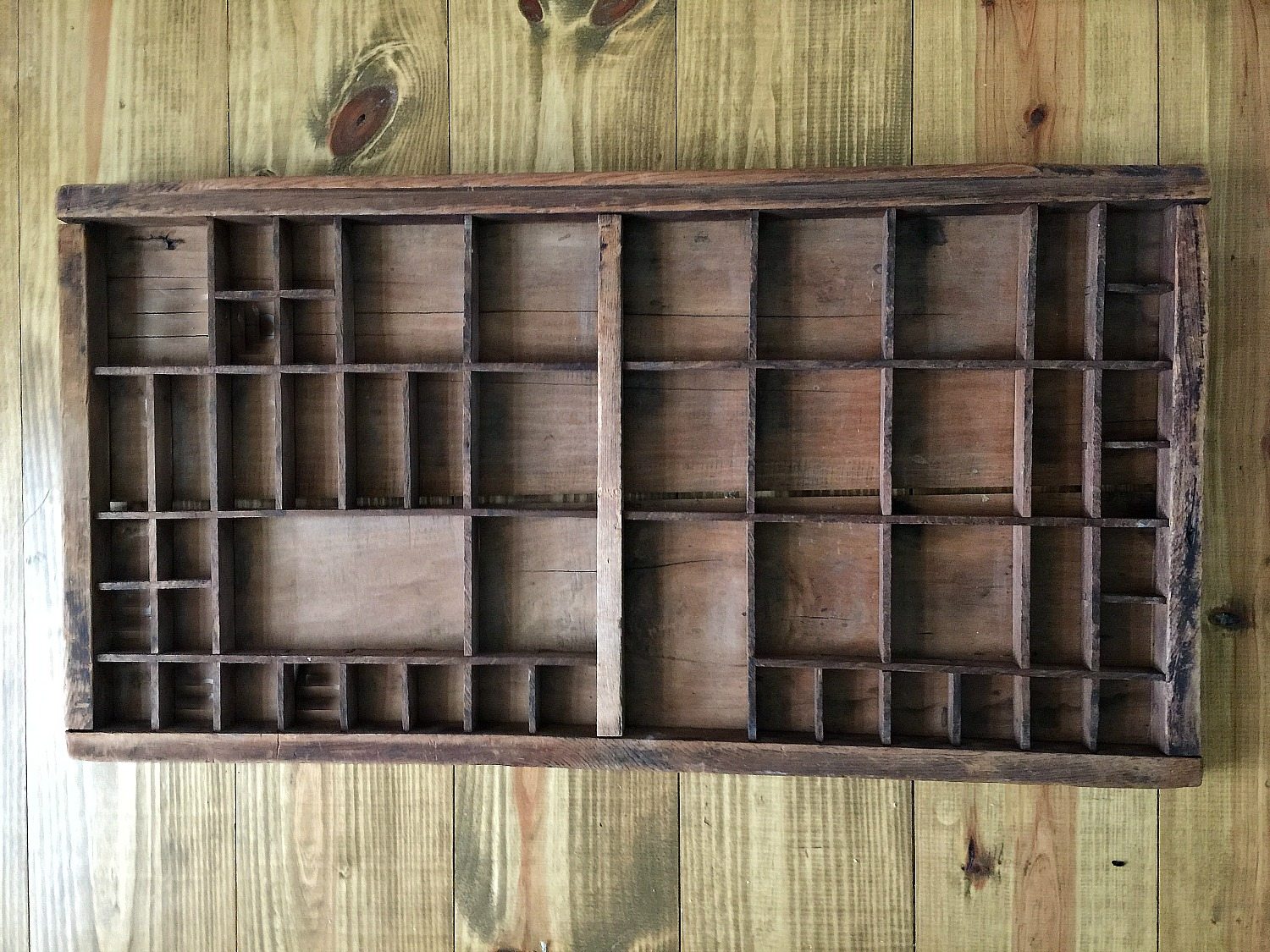 Printer Tray
anything else you want to add, I used a small barn and 2 wooden trees
Chalk
Use the chalk to number 1-25 on your tray. Attach command hooks in a way that it's easy to attach your ornaments. I also used the command adhesive strips to attach the barn and trees.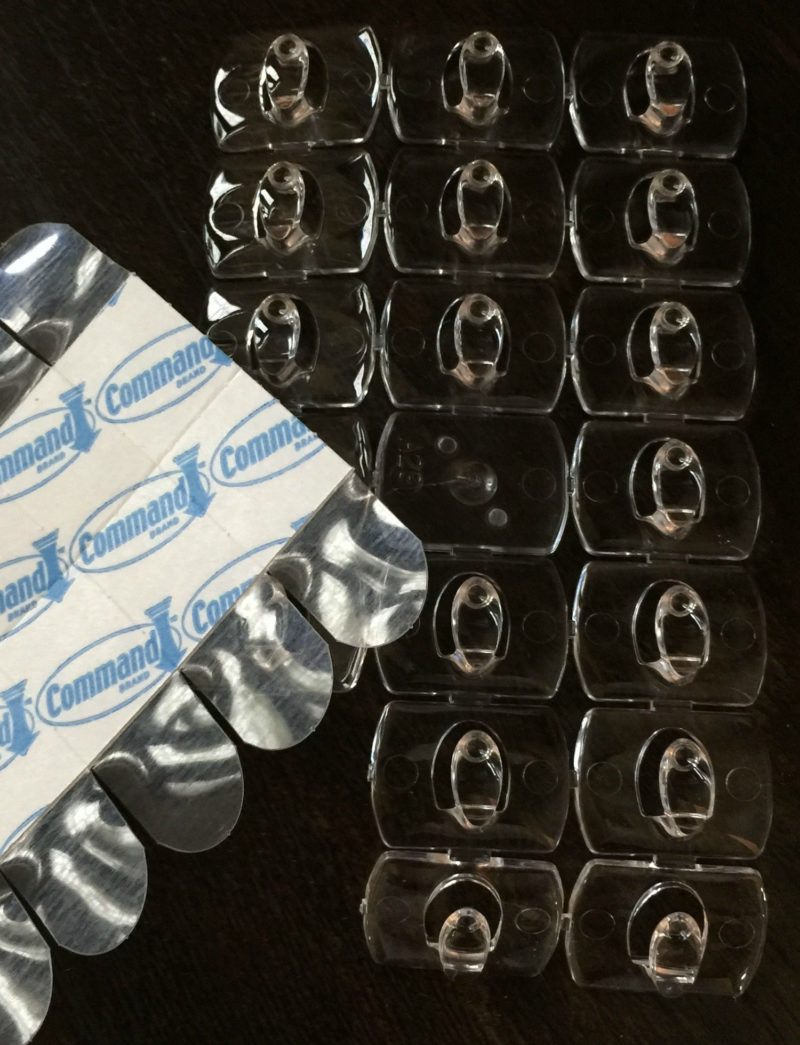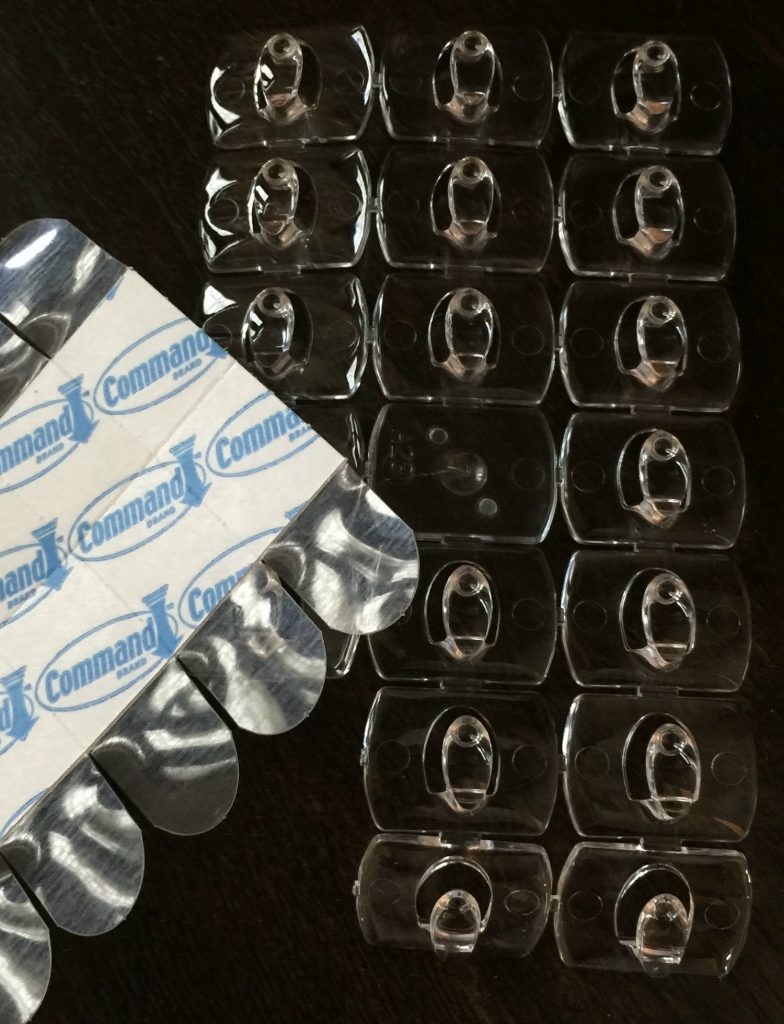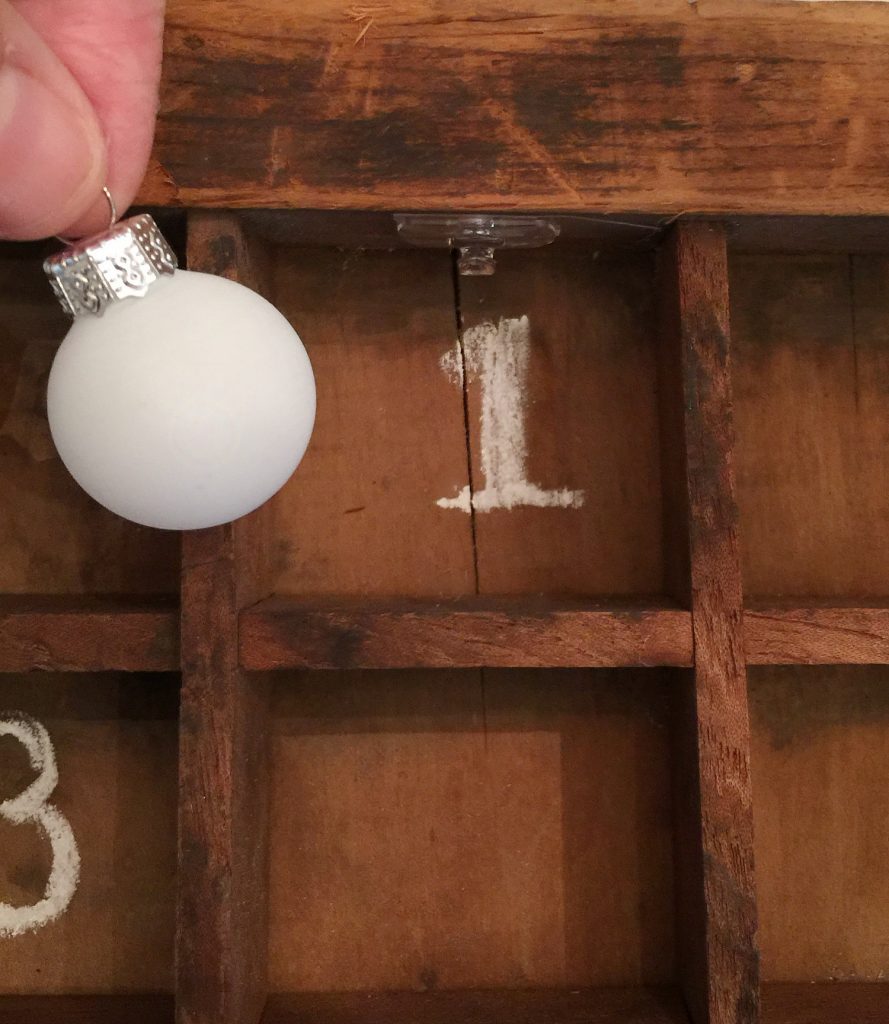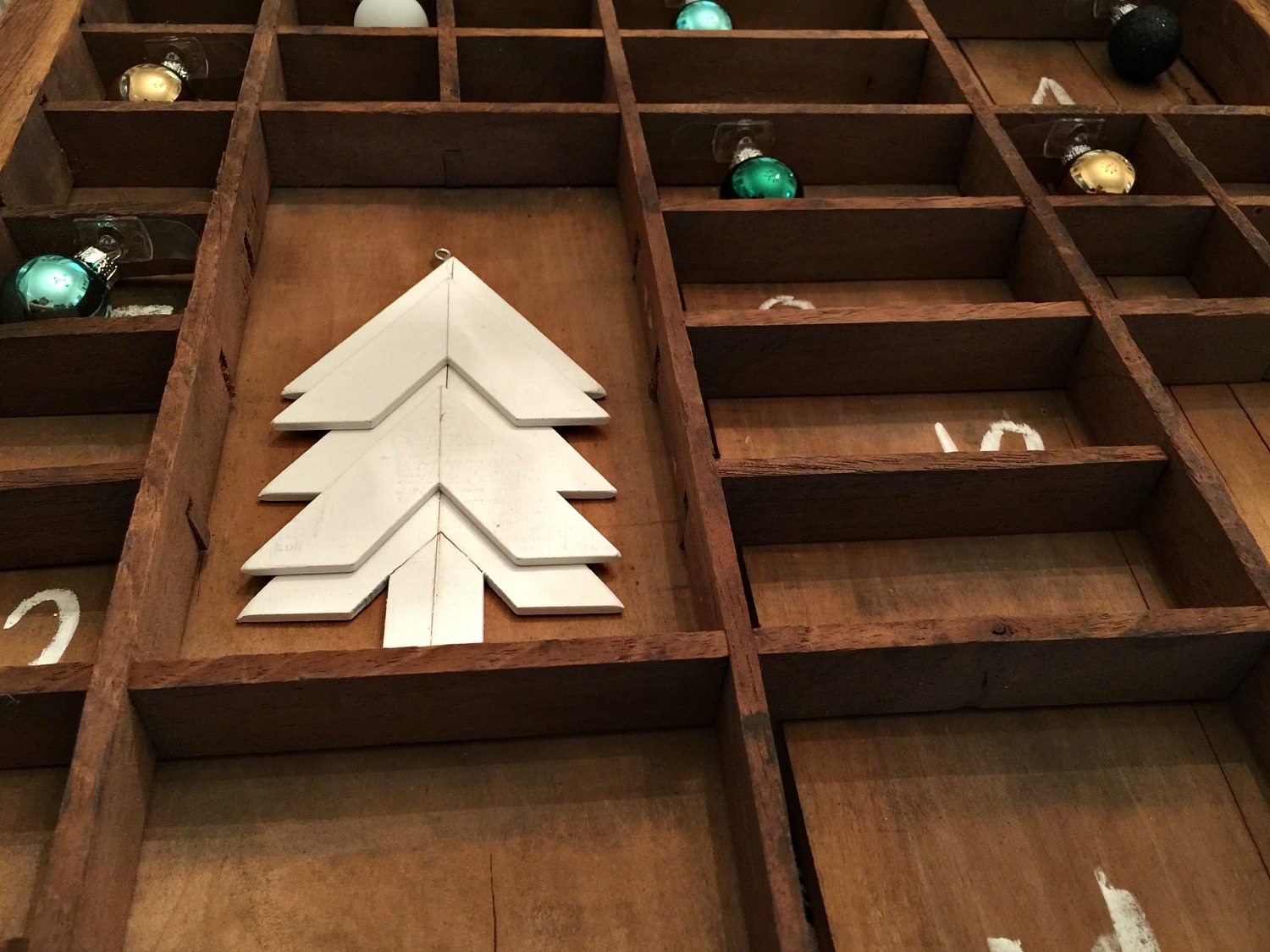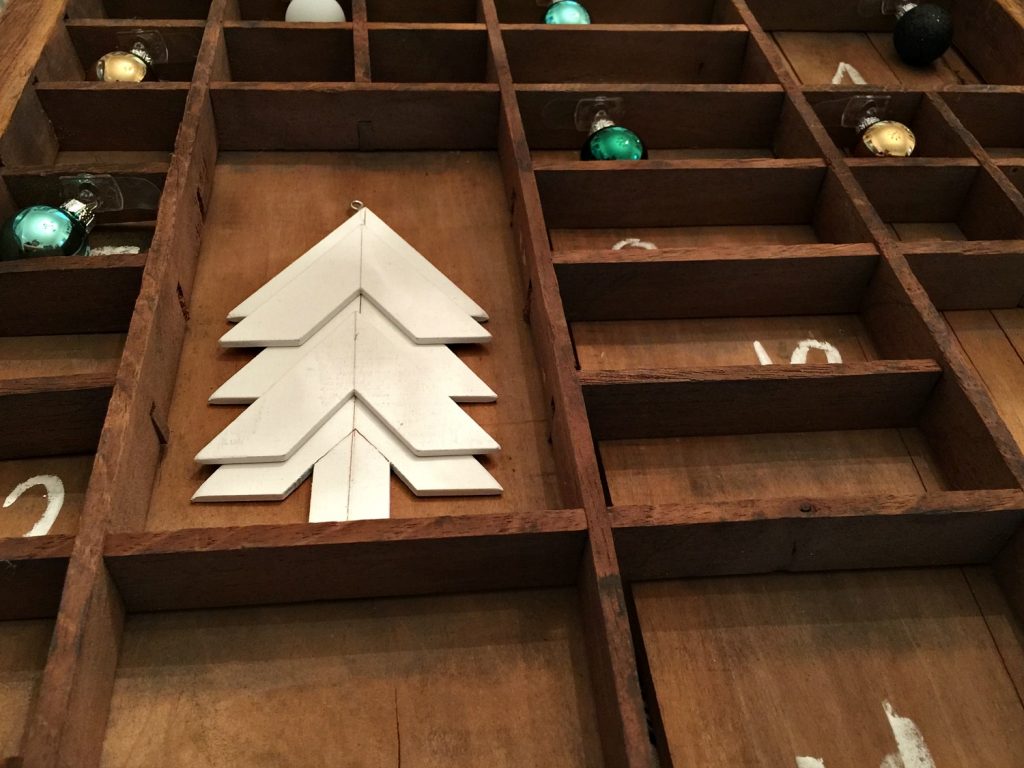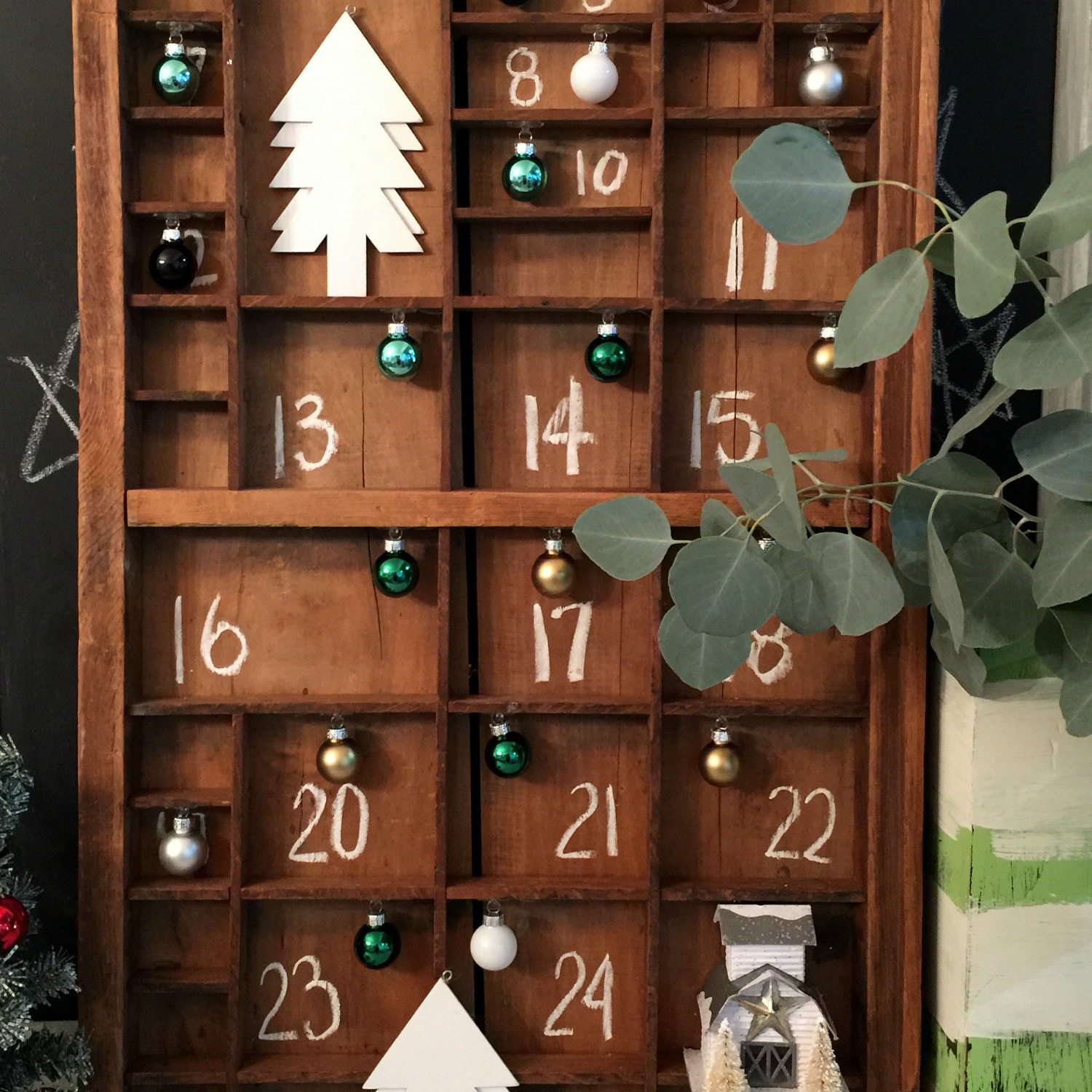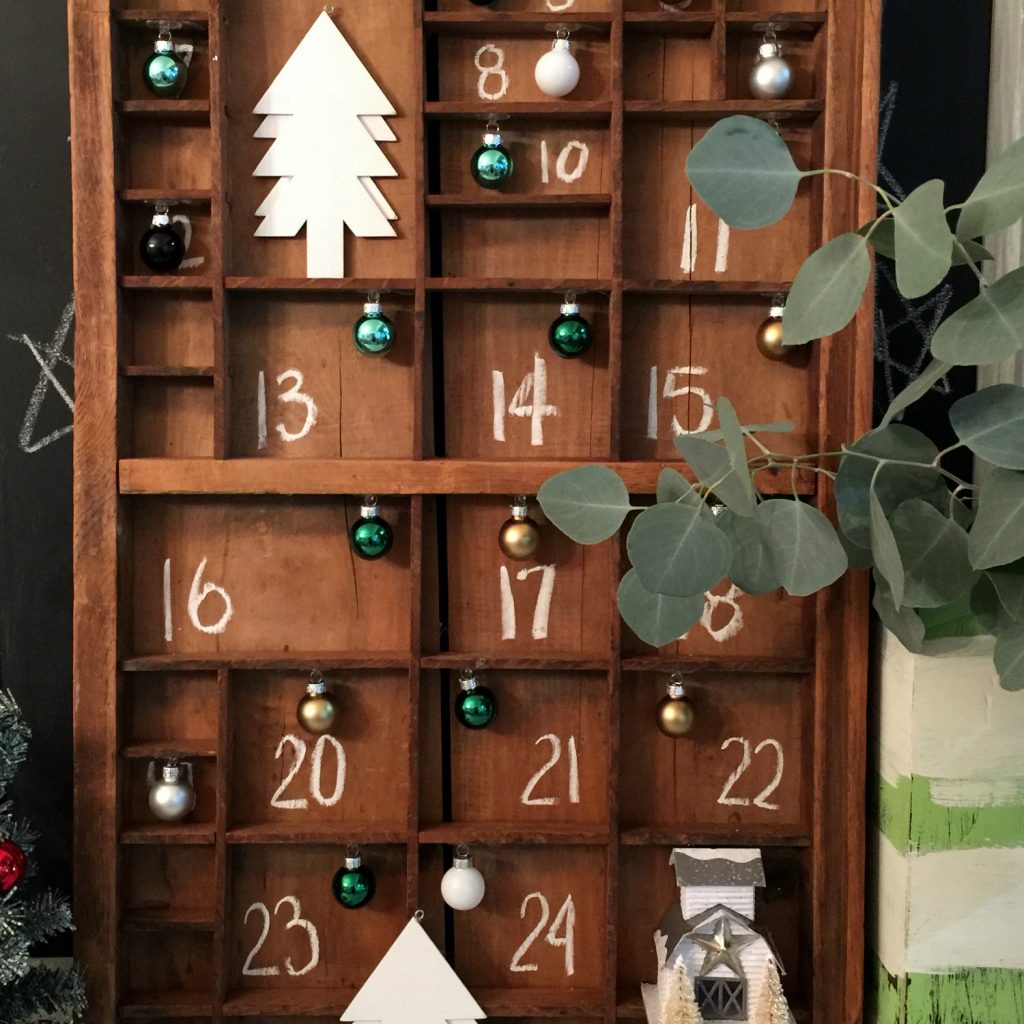 Do you have one of these? What have you created with yours? Remember, I still have one more. Using the chalk and command strip hooks, I can refresh this one in the future. Not sure how but I can.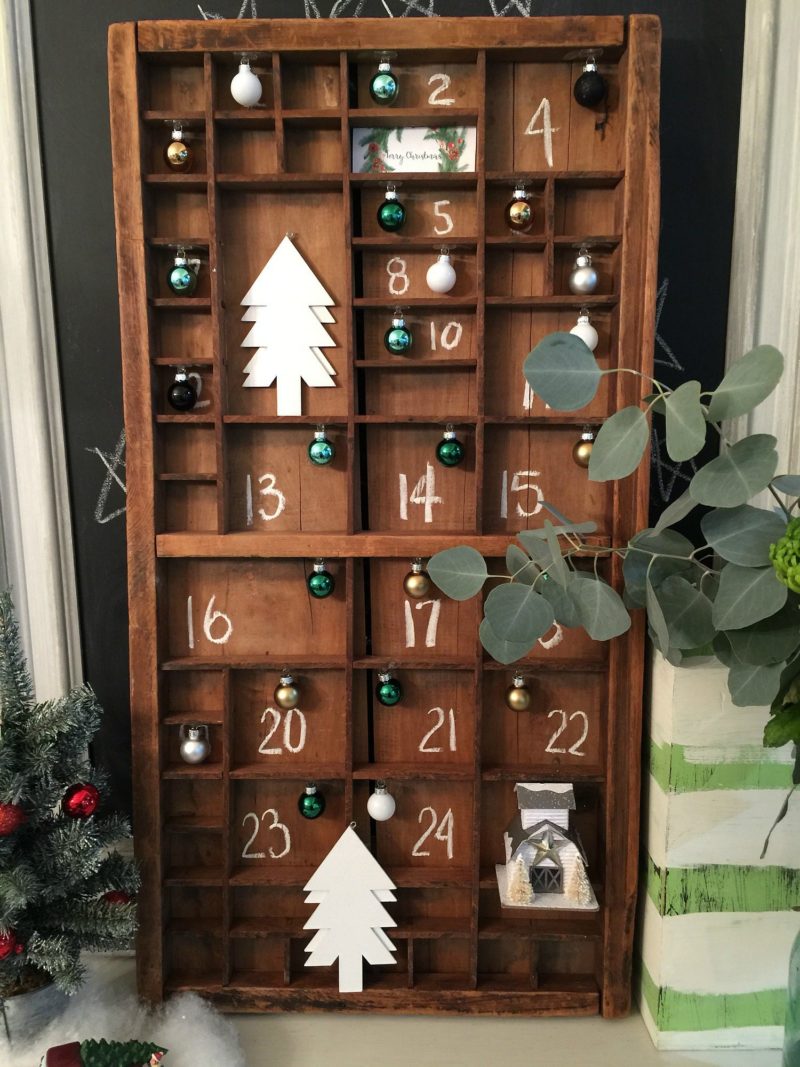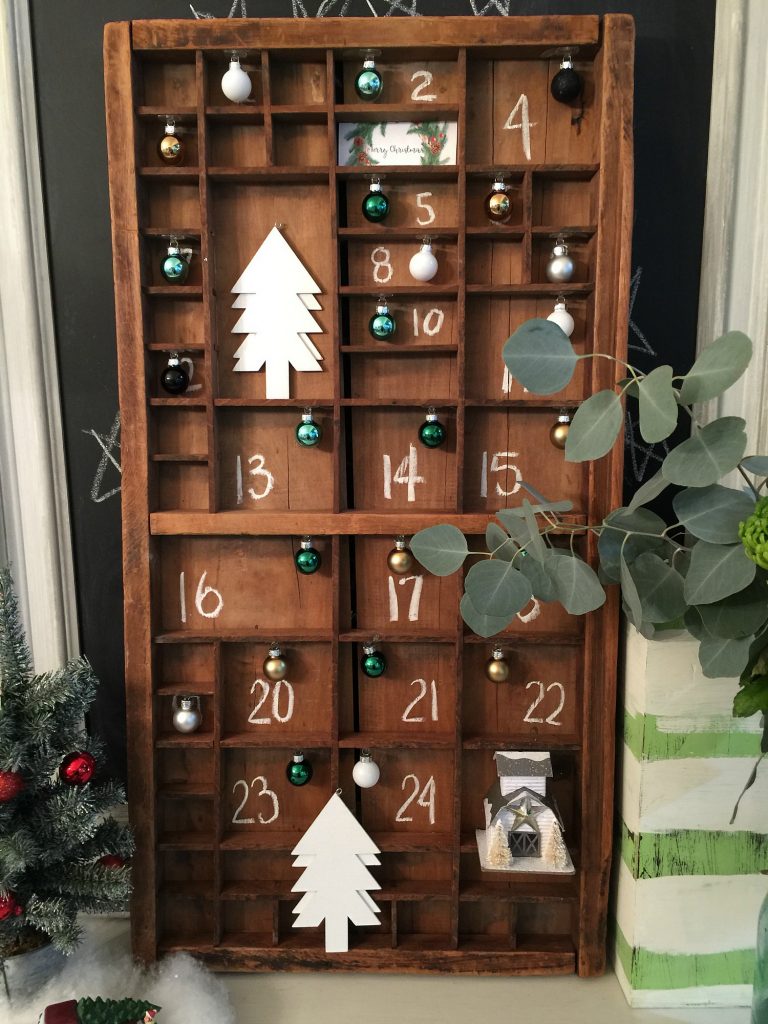 Thanks for pinning and sharing: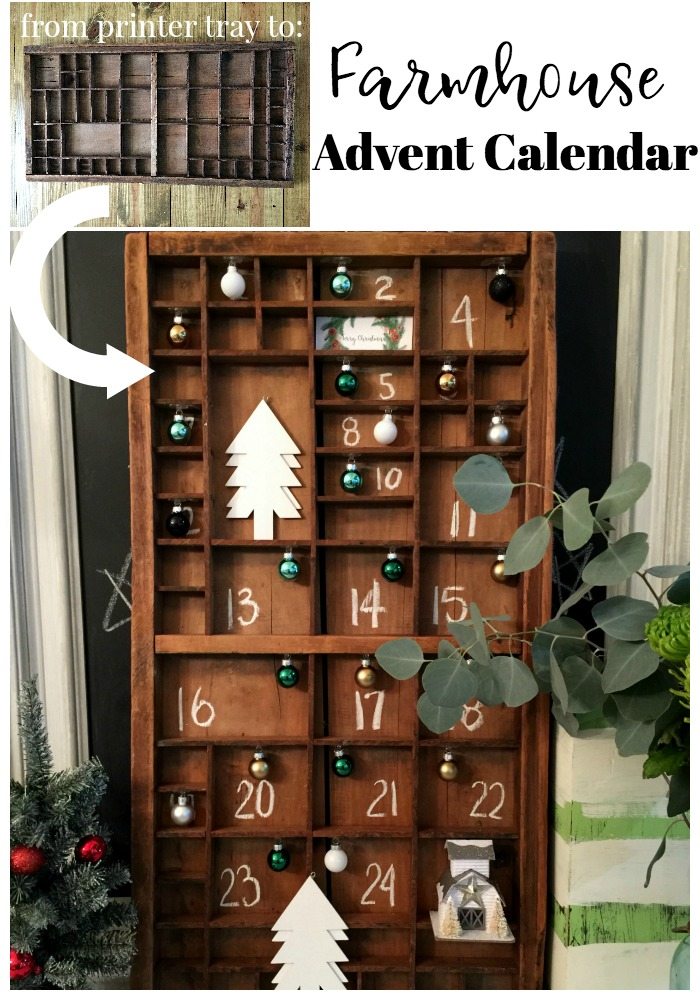 Click the highlighter link to see the other ideas!