Hello friends! I don't know about you but about this time each year I start thinking about how unorganized I was this year!? You too, well do I have something for you. I worked with a designer to create this beautiful Fresh Start Day Designer for you and me! A calendar that you can print out and use all year long.

Each page is numbered, so if you drop by later in the year, just print the pages that you need. It's printable in my brand colors but also looks beautiful in the black and white option to save ink at home. The link for the day designer is at the bottom of the post and it's free!
Plan on 2018 being the most productive year ever!
Here's an example of what's inside: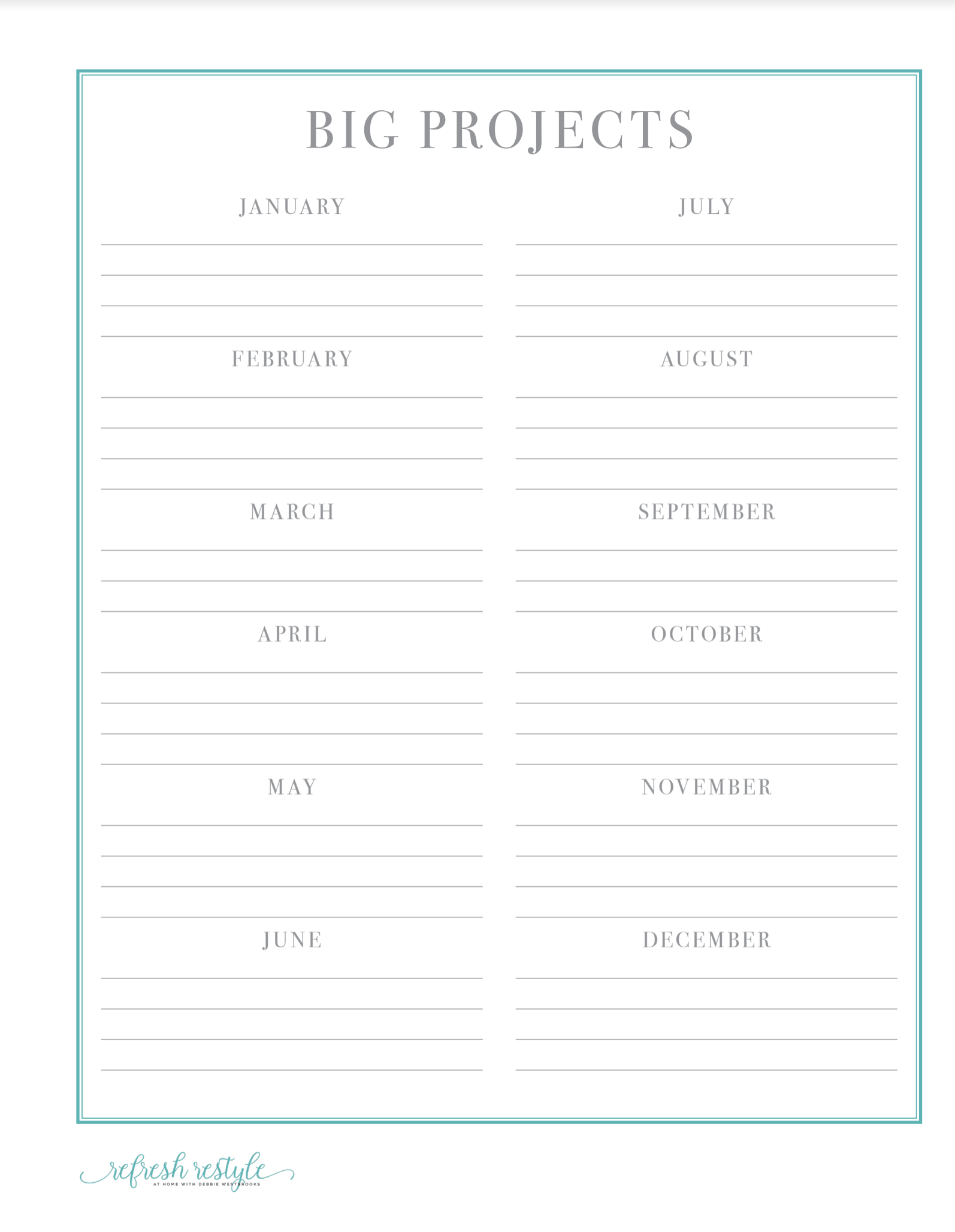 Plan your projects, large and small.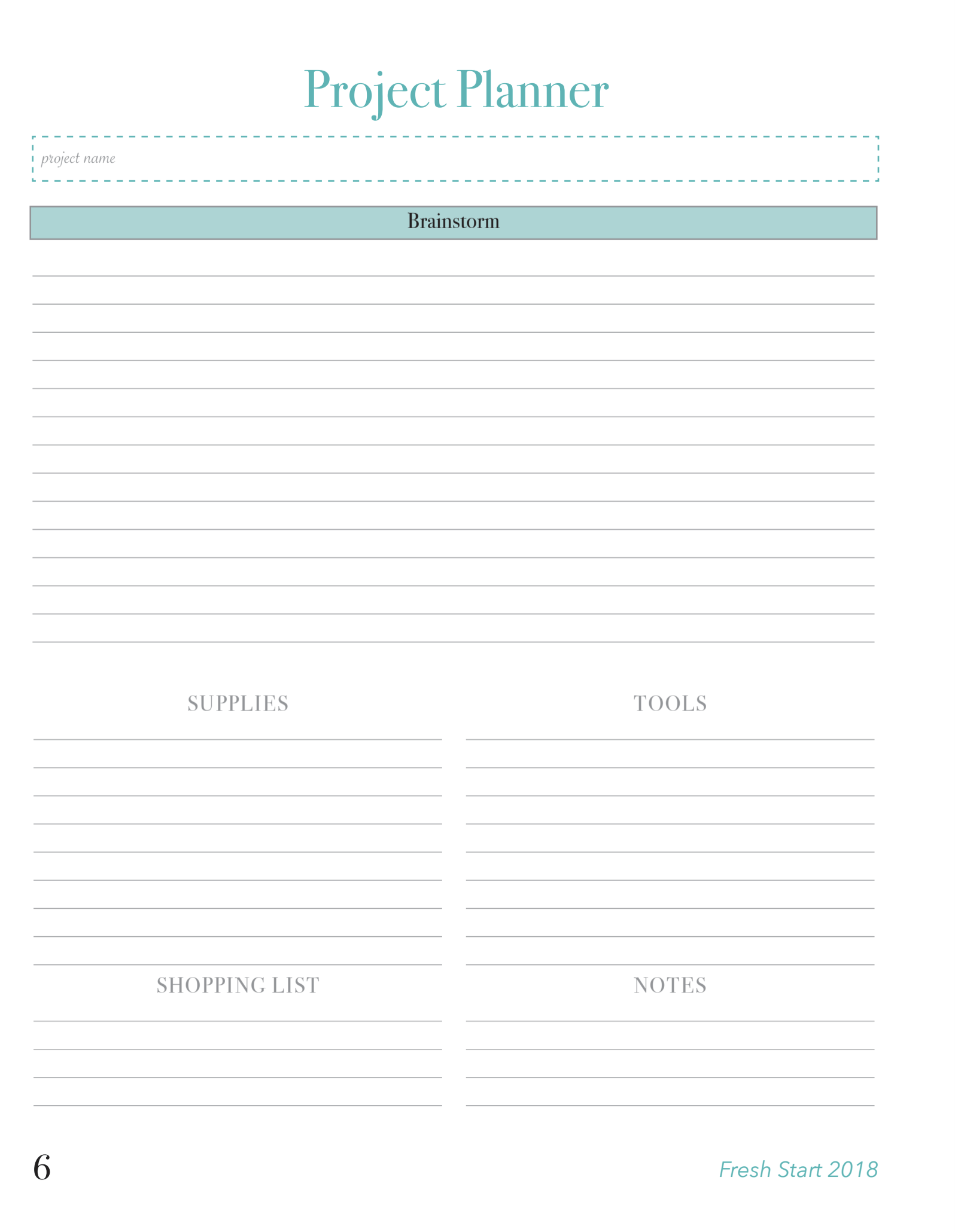 A place for sketching plans –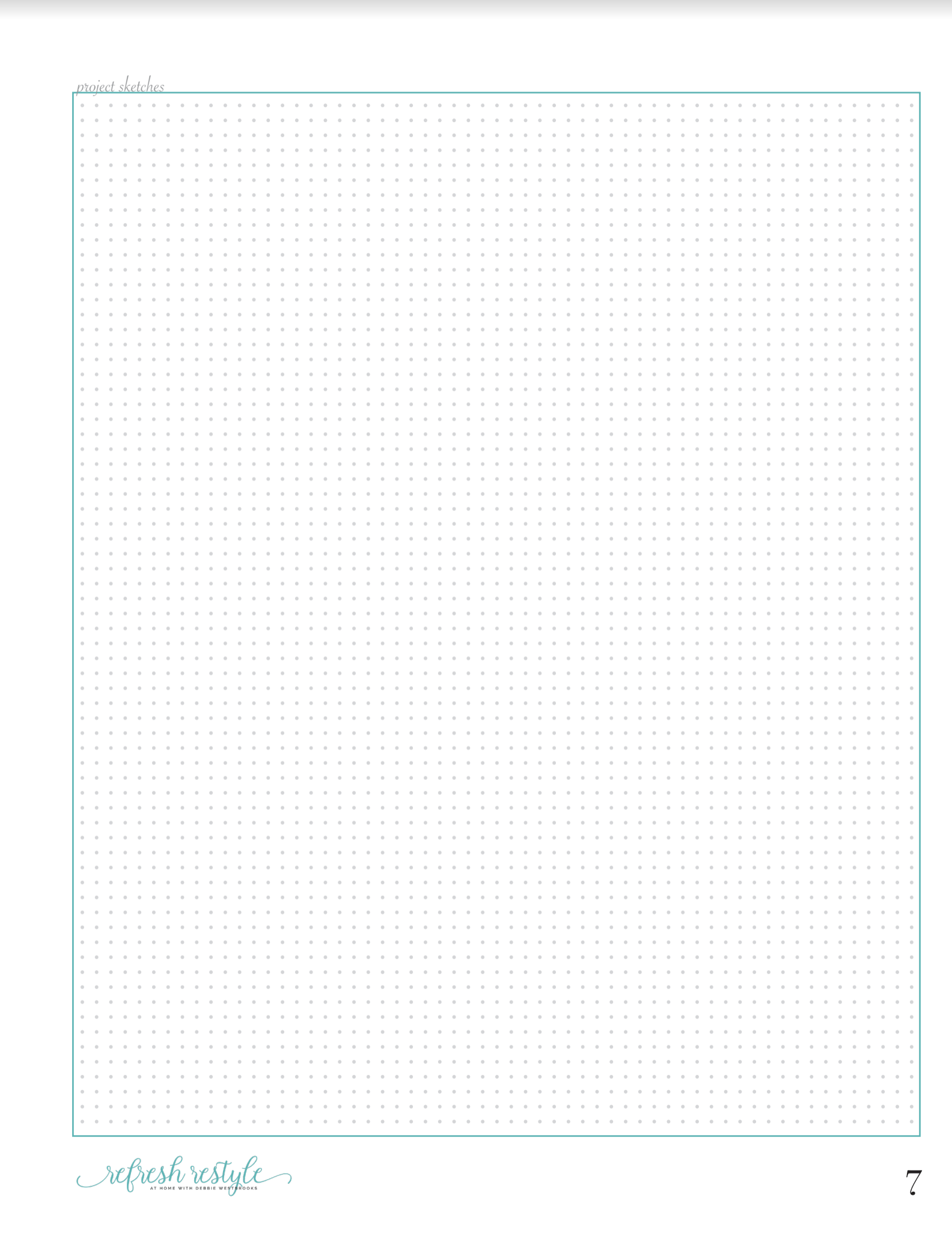 Month at a glance with large spaces for each day.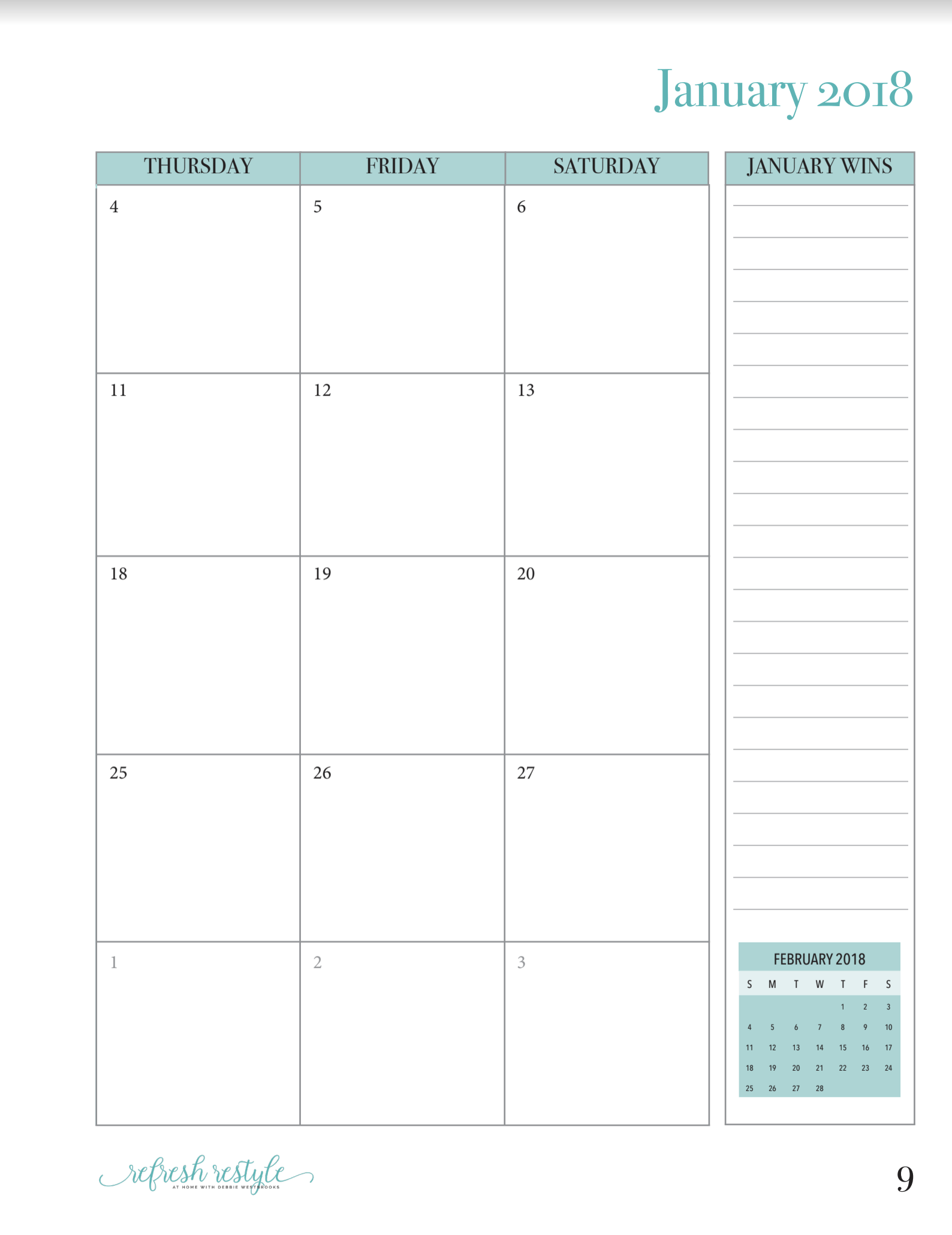 Thanks so much for following along on the blog. Please tag me in your projects, large and small on Facebook, I can't wait to see them!
You can download your free copy of the planner here: Fresh Start Day Designer
Instructions for Printing: You can print this on your home printer. This file is designed for double-sided pages, but will work as single pages. The file can be taken on flash drive to Fed Ex, Staples, etc. and printed double sided or as single pages. They have several options to spiral bind it (Coil, Comb). You can also have them three hole punch it to place it in a 3-ring notebook. I recommend printing on 60 lb. paper so the text from the other side does not show through. (Minimum 24 lb.) I also recommend printing the front and back cover on card stock for durability.
Pin It to share with your friends: