I know you have one, or you got rid of one!  The brass lamps, maybe it has a glass bottom or it's all brass.  You can change all that with a little spray paint.  I found this one at Goodwill for under $5.  I loosened all the parts, lightly sanded the brass, wrapped newspaper and tape around the areas that I didn't want painted and sprayed away.  I don't have any before pictures, please use your imagination.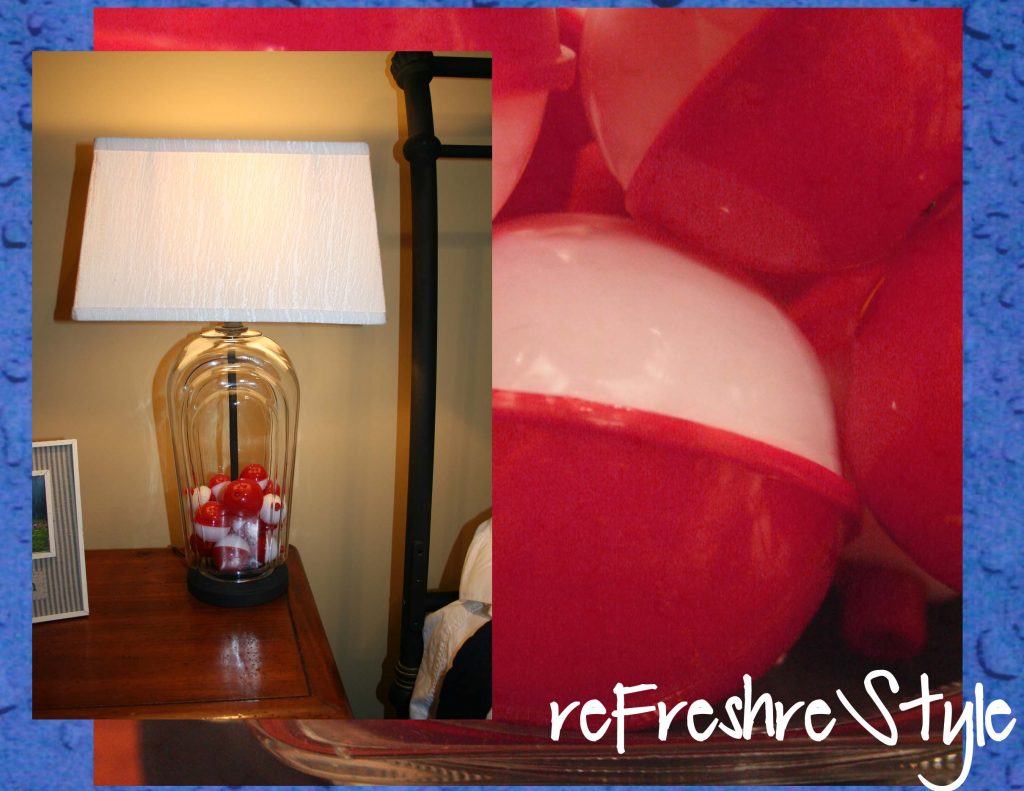 One thing just lead to another and a theme was born.  With a little help from bobbers~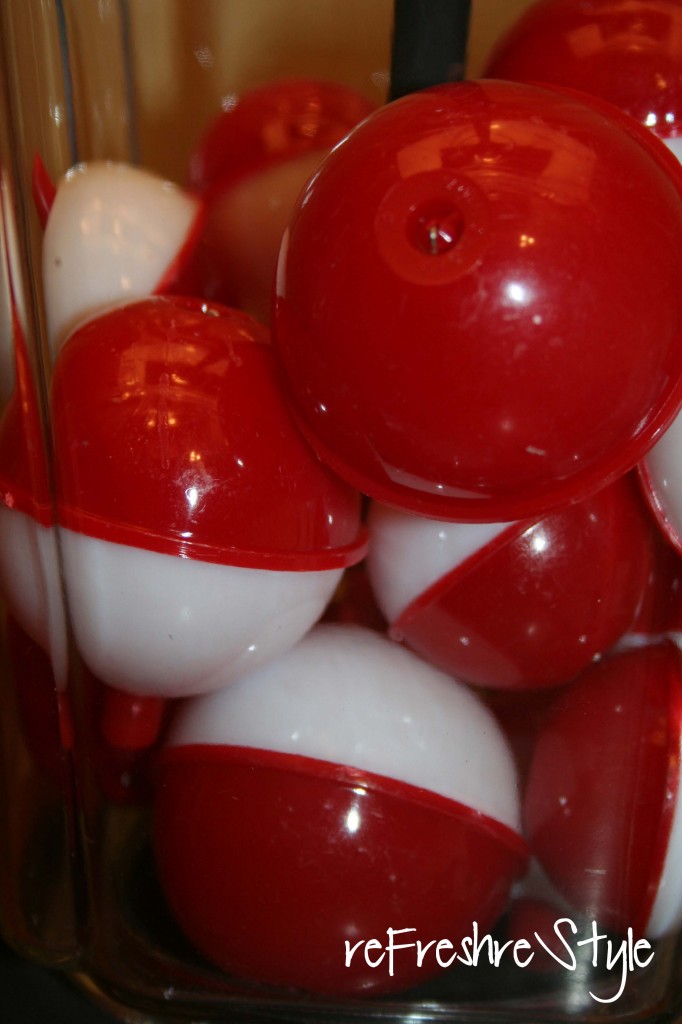 and Ebay (paint by numbers-water scenes)~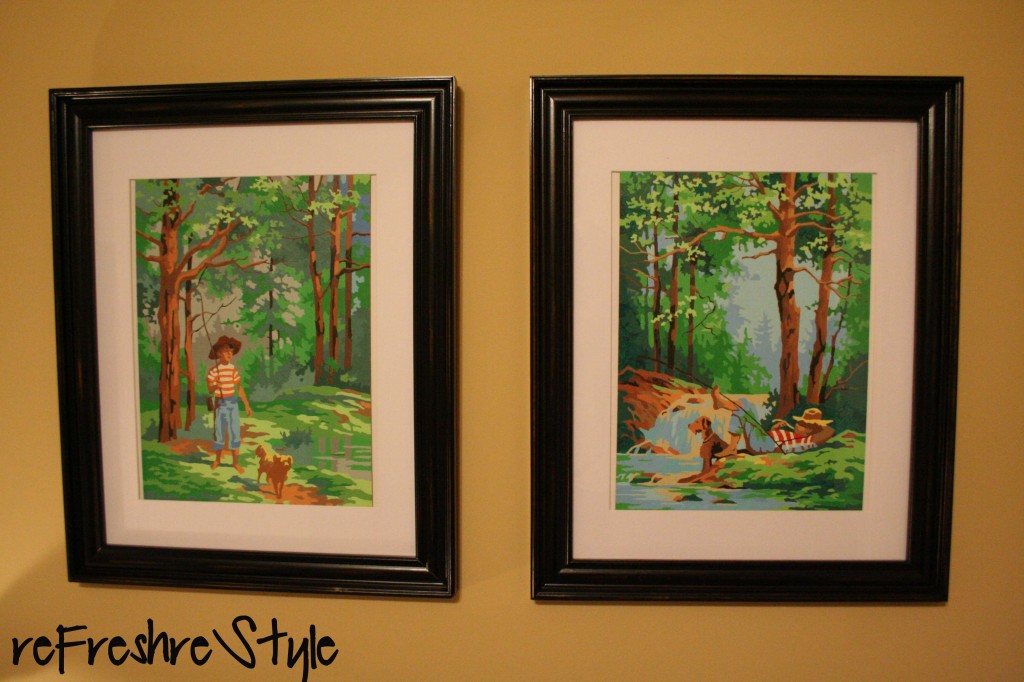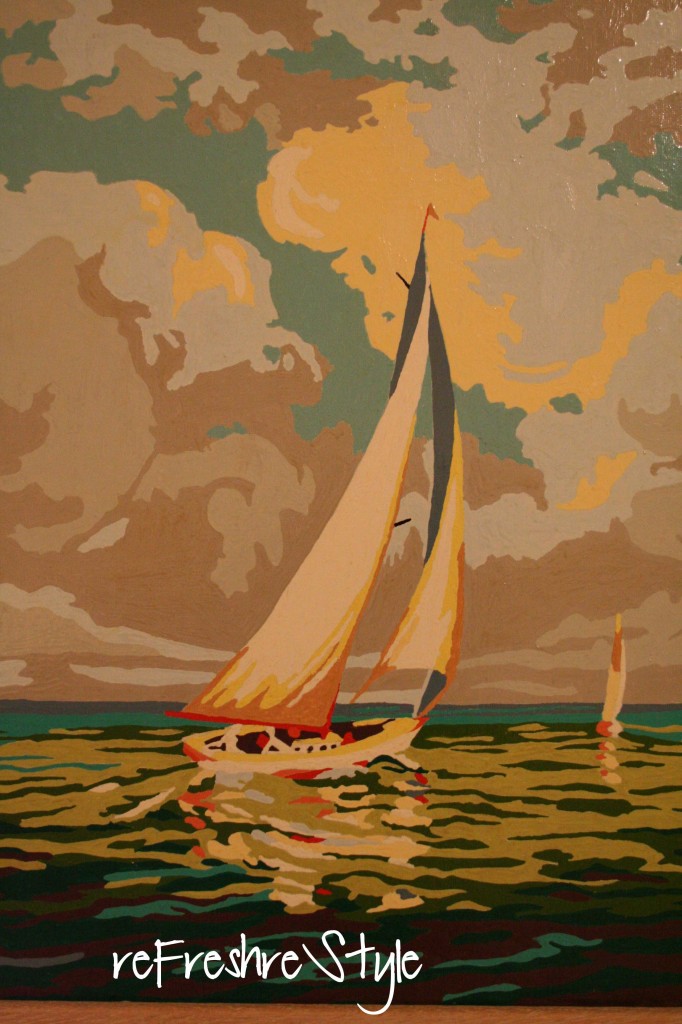 A navy and white (just says Lake House) quilt from Big Lots, pillows from TJ Maxx~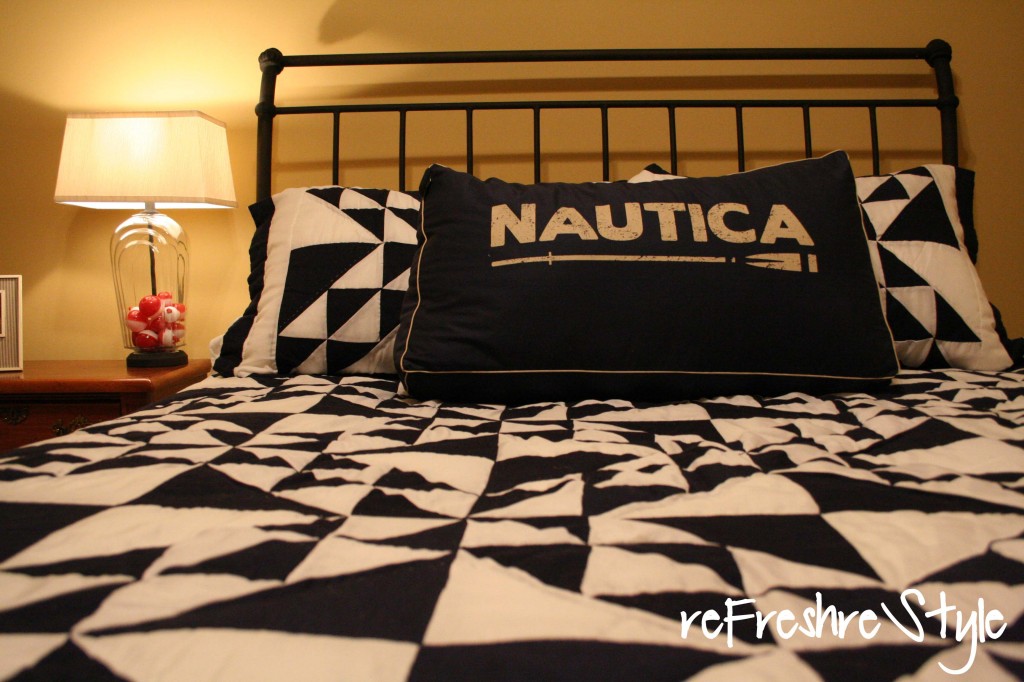 And to think it all started with Oil Rubbed Sassy (formally known as Brassy)!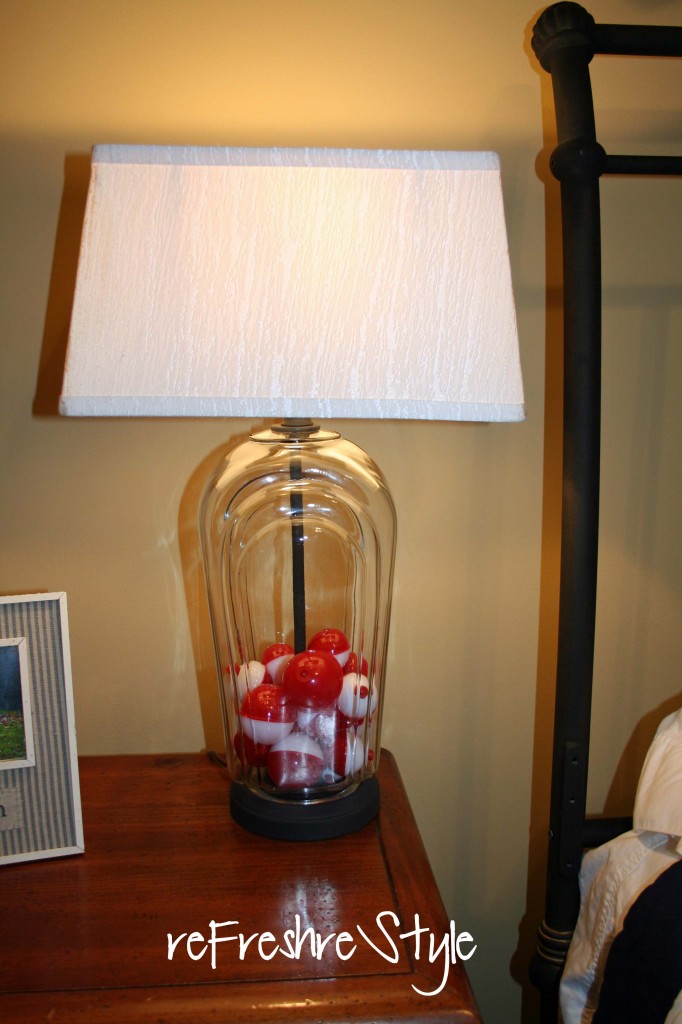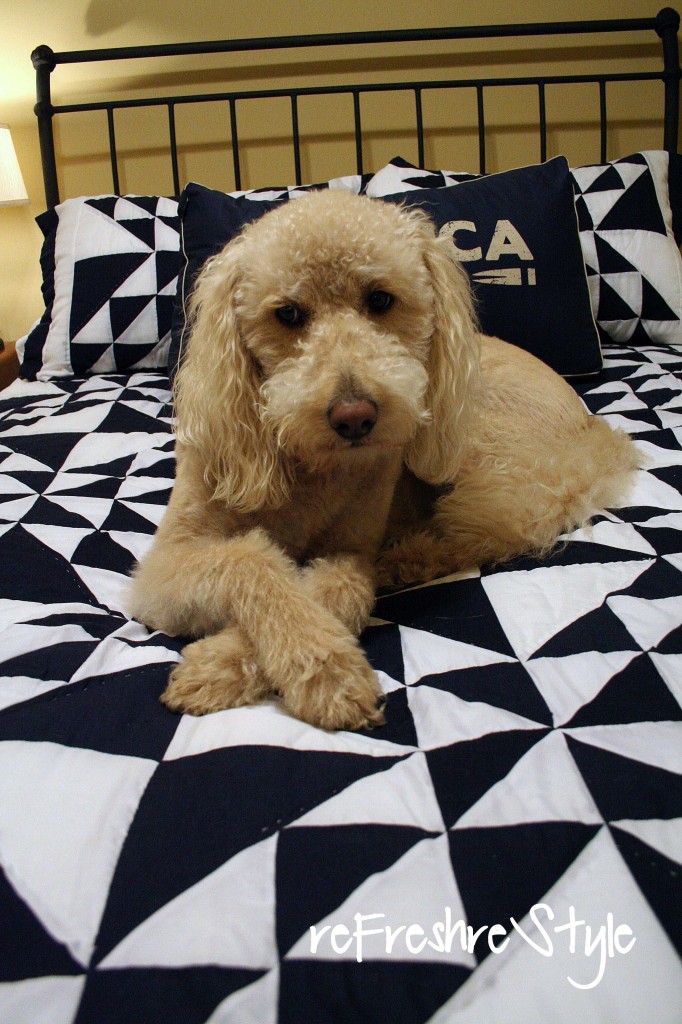 Get inspired, recycle something!  You'll smile everytime you look at it!

And here too!
No Minimalist Here!