A quick meal idea, garlic butter shrimp recipe that you can serve over your favorite pasta or eat with toasted bread. I'm also sharing a coupon for Dorot frozen herbs, you will love them. I was able to create this recipe in under 10 minutes. There was no prep or chopping involved. You can have your family sitting down around the kitchen table enjoying a home cooked meal in no time. Dorot frozen herbs don't require any measuring, I used 2 garlic cloves and 2 t basil for this recipe. Each herb is measured and frozen in cute little trays, you just pop out what you need for your recipe.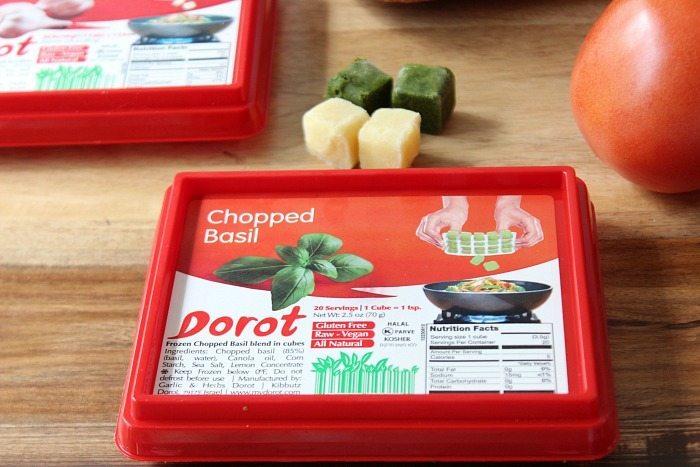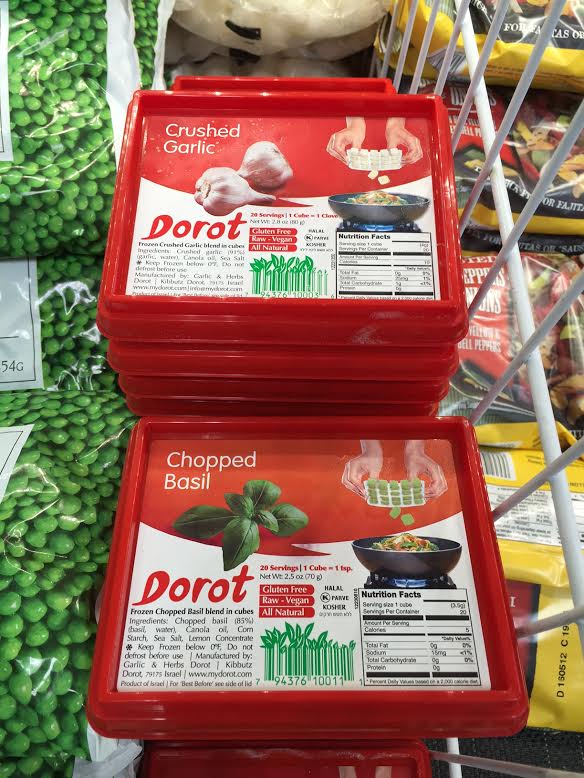 I only used 5 ingredients plus salt/pepper to prepare my garlic butter shrimp. The Dorot herbs make cooking easy, be sure to grab the coupon below so you can try them. They grow their our own garlic, basil, cilantro, parsley, chili and ginger.  They harvest them from the fields, process and flash freeze within 90 minutes of picking. The trays make it easy to pop out as many as you need for your recipe.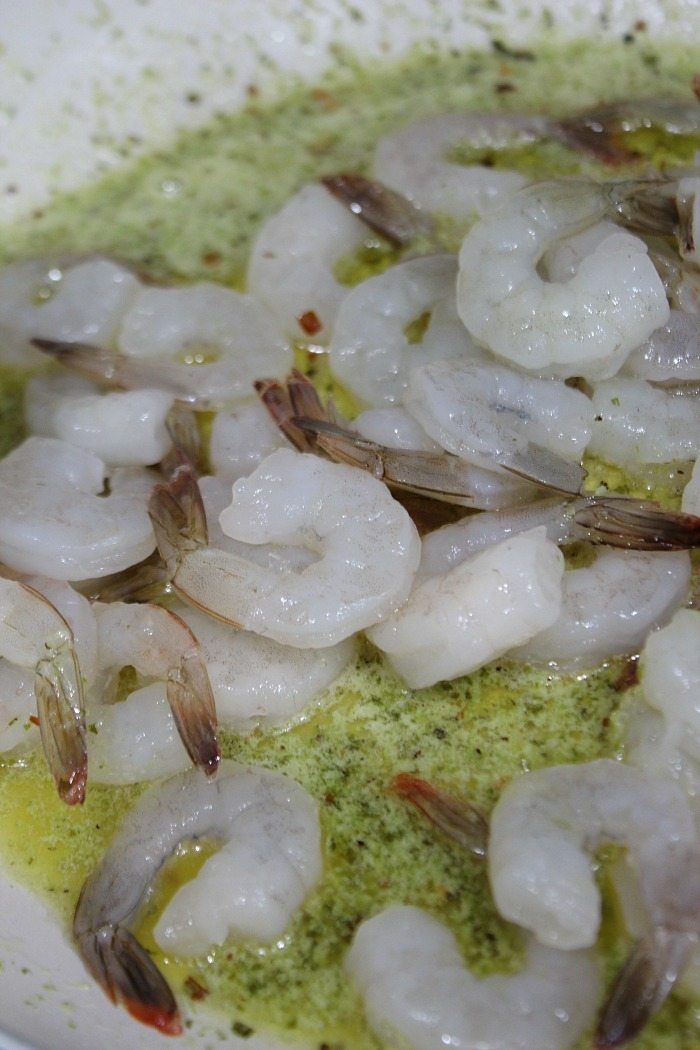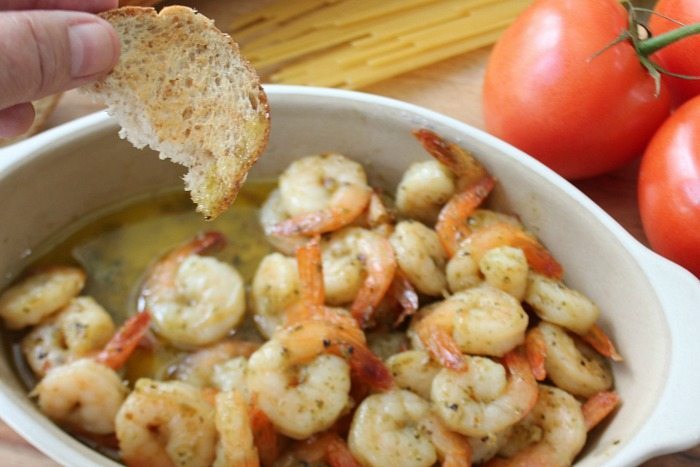 Recipe:
1 lb. Raw Shrimp
1/2 Stick butter
2 T Olive Oil
Garlic 2 cloves (2 cubes Dorot Crushed Garlic)
Basil 2 teaspoon (2 cubes Dorot Chopped Basil)
Salt and Pepper to taste
Melt butter, olive oil, garlic and basil and add salt/pepper. Toss in shrimp and cook for about 7 minutes or until shrimp is pink. Serve over pasta.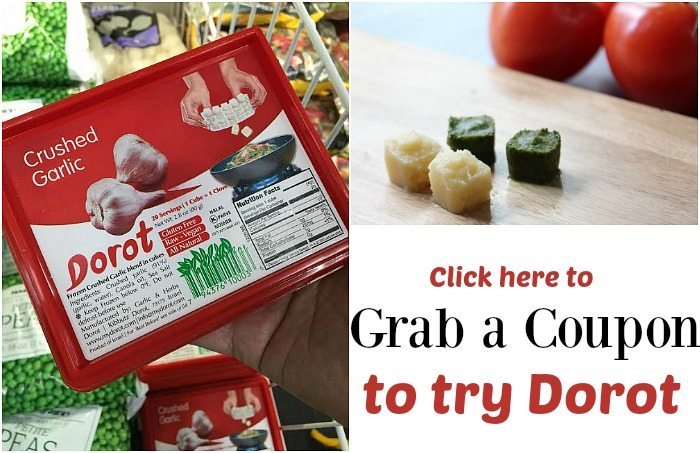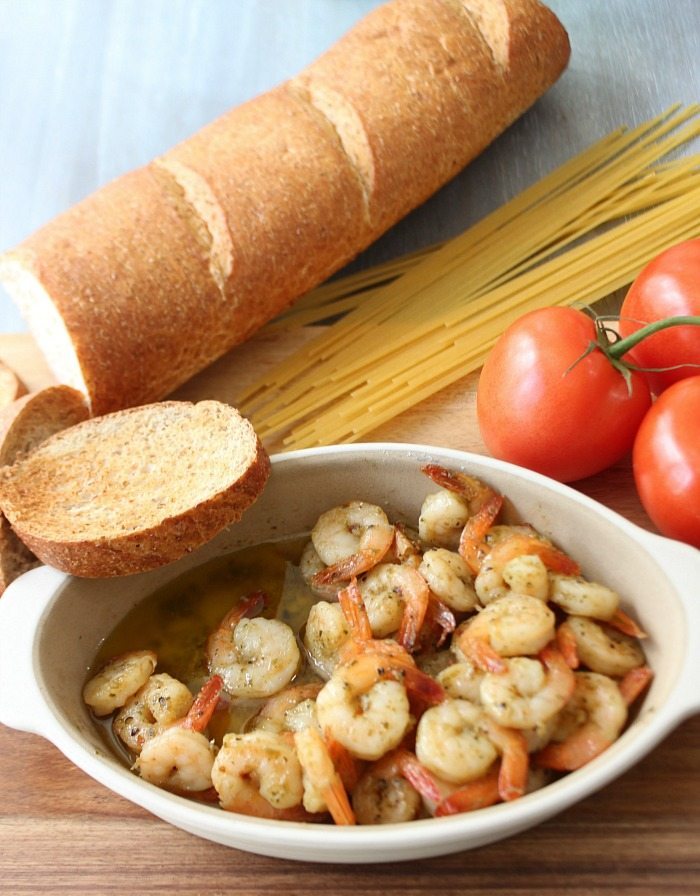 Let me know if you give this garlic butter shrimp recipe a try and don't forget to grab your coupon for Dorot herbs!