Today I am sharing my Gingerbread House Snow Globe.
I love quick affordable decor ideas! I'm so excited to be joining the Dollar Store Design Squad, where we will come together 6 times a year to bring you fun ideas!  I love miniatures, you probably already know that if you've been following the blog. I just can't help myself. When I saw these mini gingerbread house cookies, I knew what I wanted to do with them and you know what, if you don't want to craft with them, they are edible.
Be sure to check out all the ideas at the bottom of the post!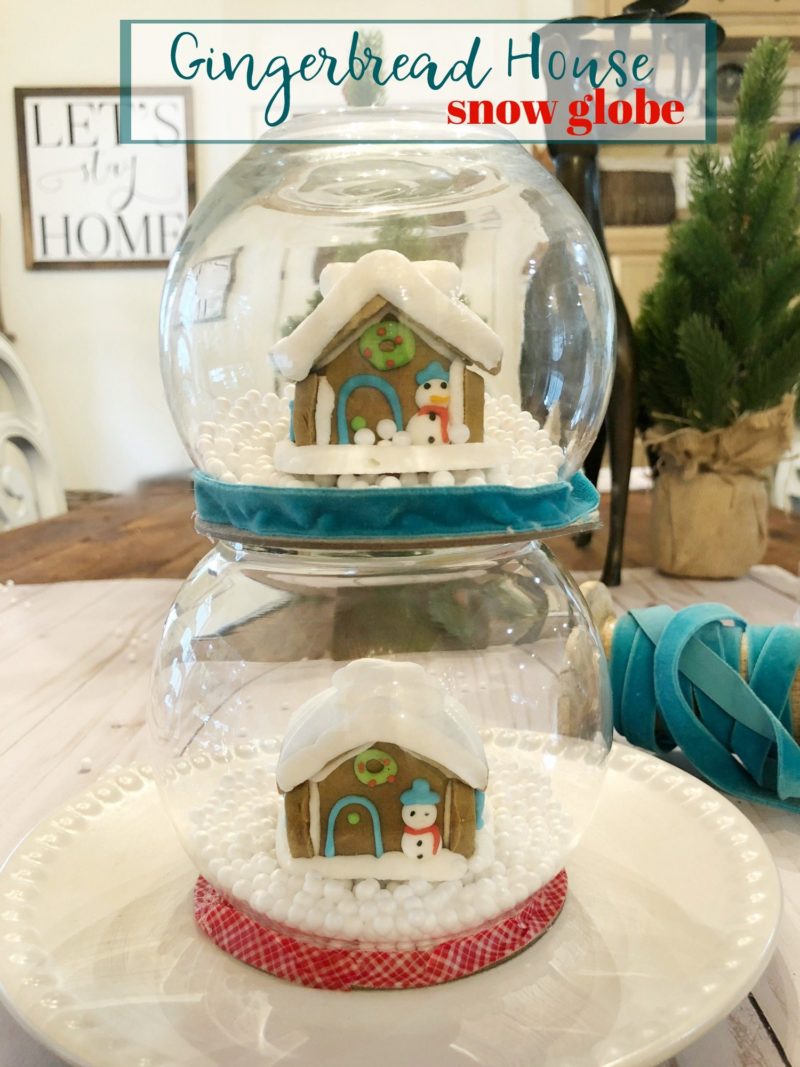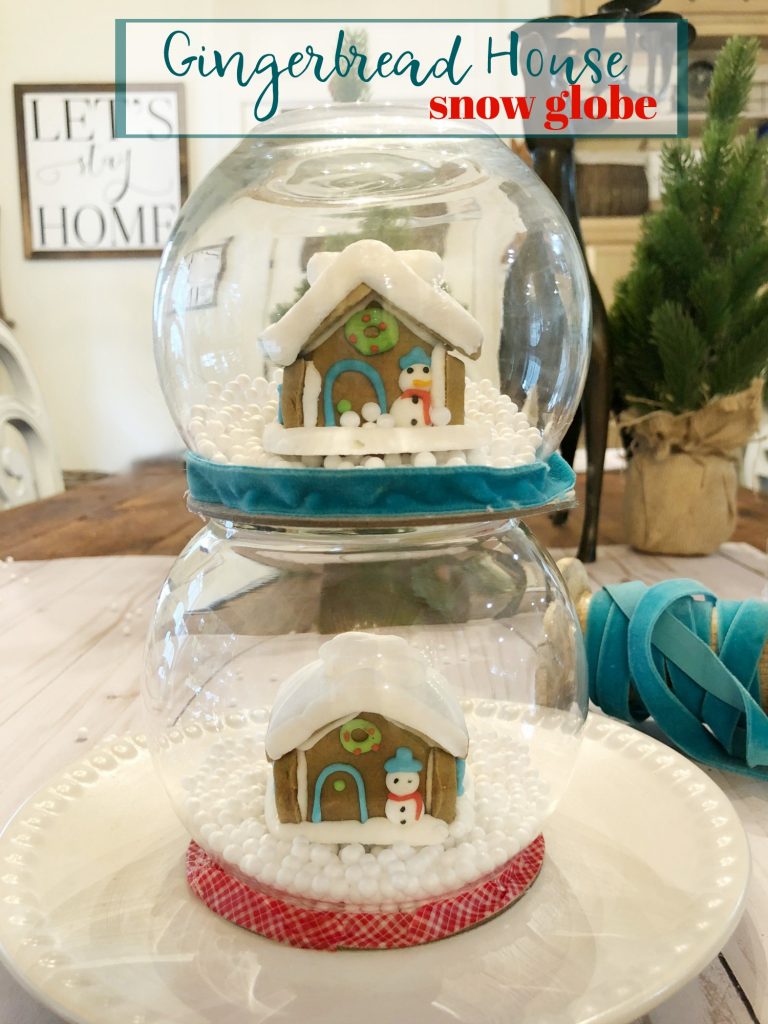 I purchased everything from Dollar Tree except the ribbon and tape, I already had them in my tiny/huge craft stash.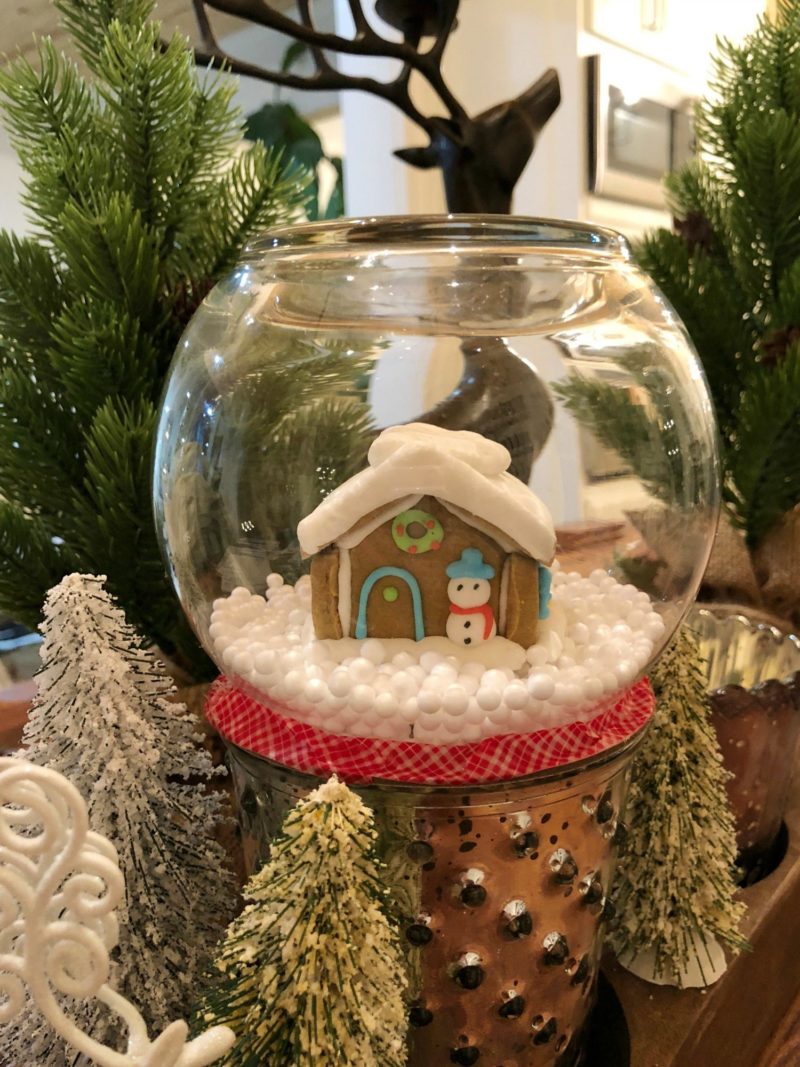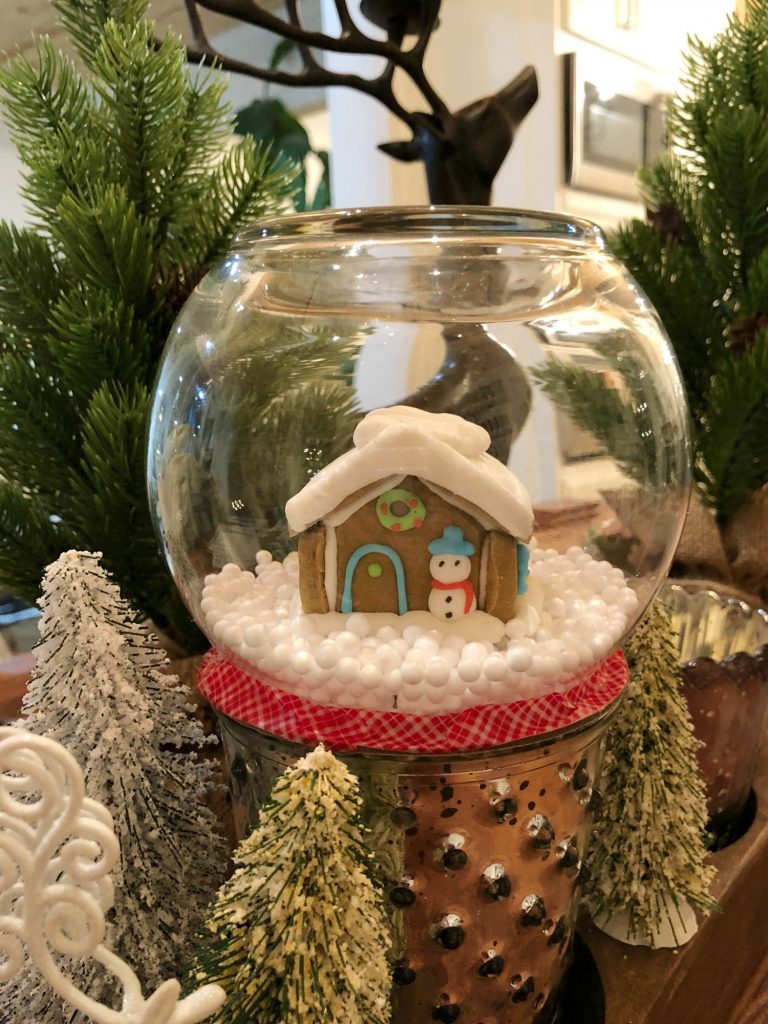 You can use them individually or stack them. These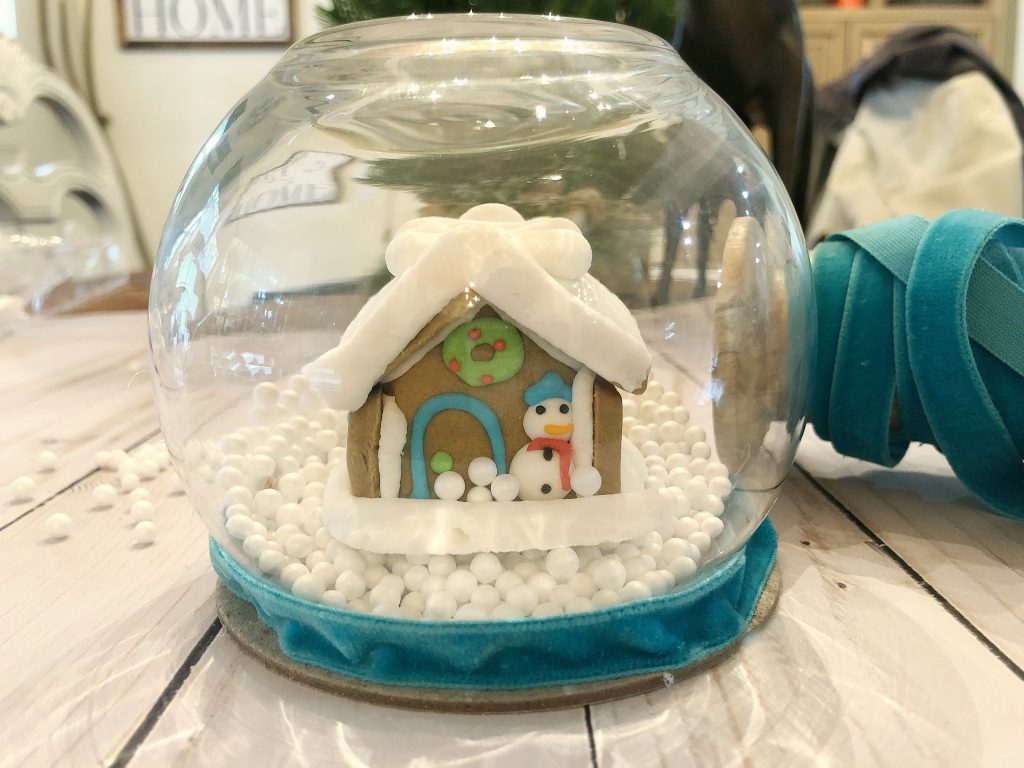 Supplies Needed:
Gingerbread house
Small fish bowl shaped candle holder (my store had 2 sizes, either will work).
Paper Coaster
Faux Snow
Glue gun/glue sticks
Twist off bottle cap (for additional height).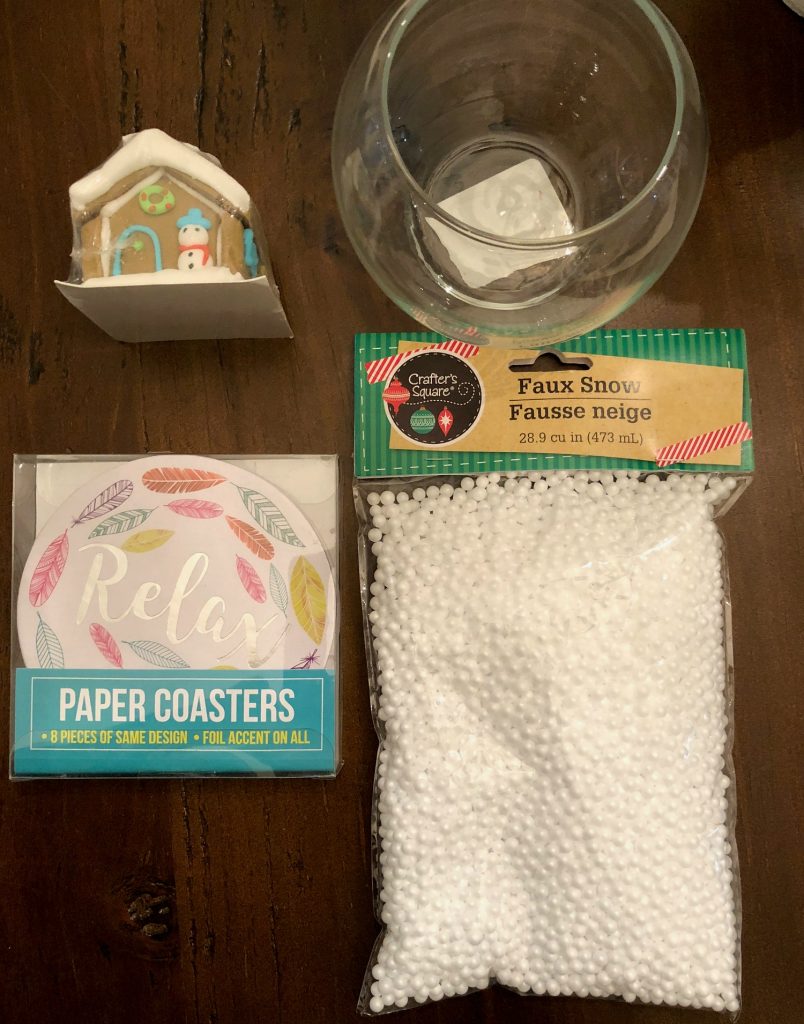 Steps: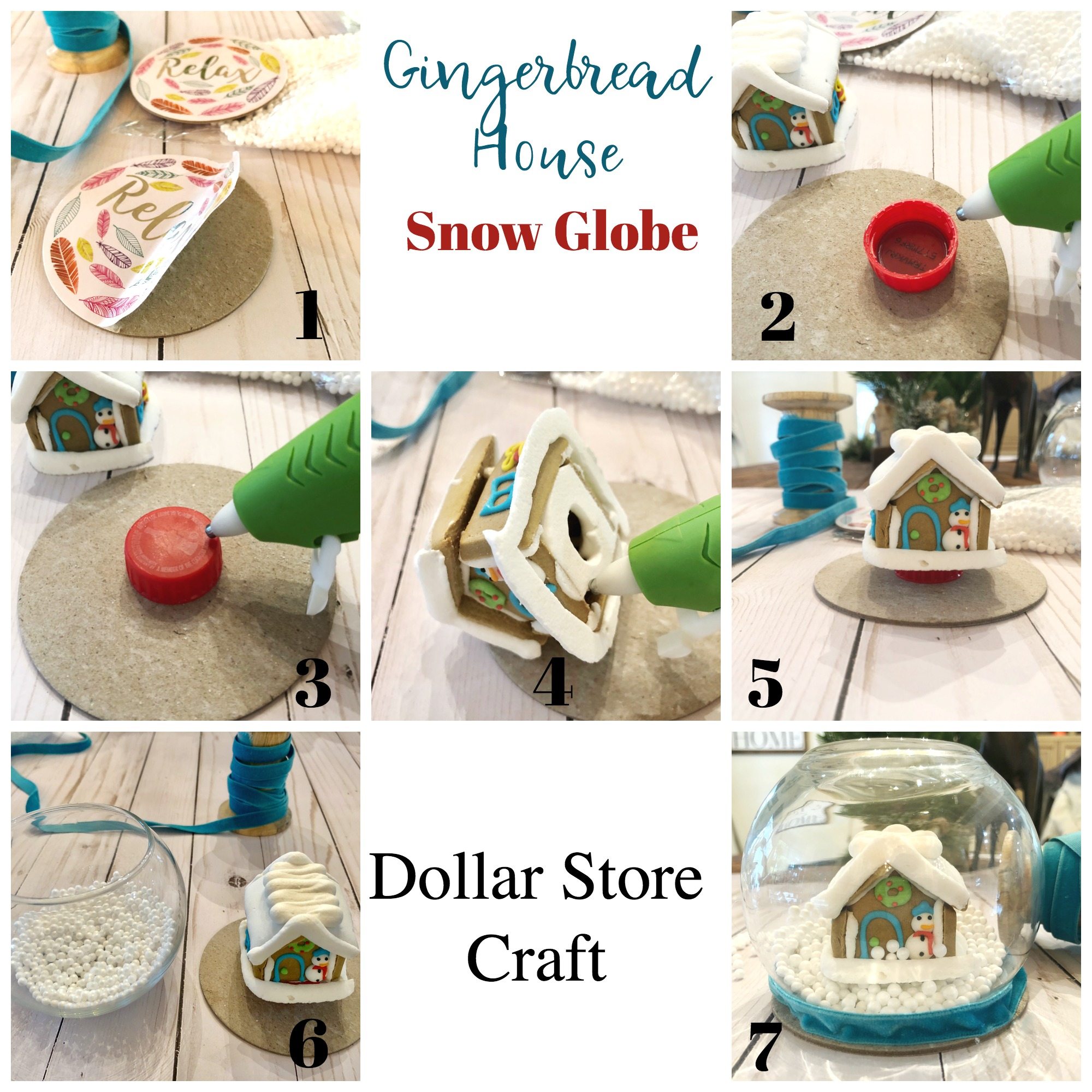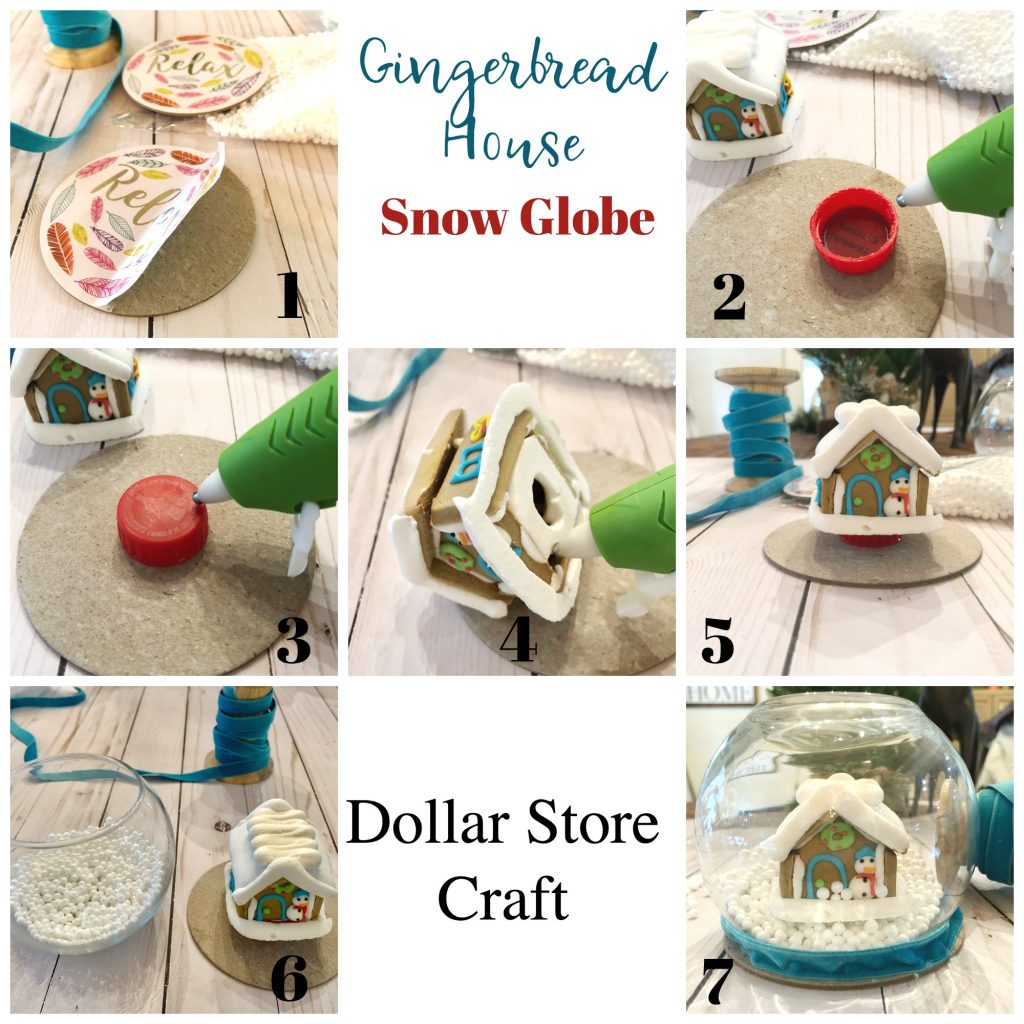 Remove backing from one side of the coaster, this is very easy. At this point you could paint it, but I just left it natural.
Glue a twist off bottle cap to the center of the coaster.
Add hot glue to the top of the cap.
Add glue to the bottom of the gingerbread house, press down a little to secure the house to the cap.
Press down a little to secure the house to the cap.
Add faux snow to the candle holder, turn house upside down centering in the candle holder.
Add a bead of glue to secure house to the coaster and cover with ribbon or washi tape.
Tip… Placing the gingerbread house on top of the bottle cap allows the snow to be under the house a little. It's visually more pleasing than just gluing the house to the coaster…I tried that too.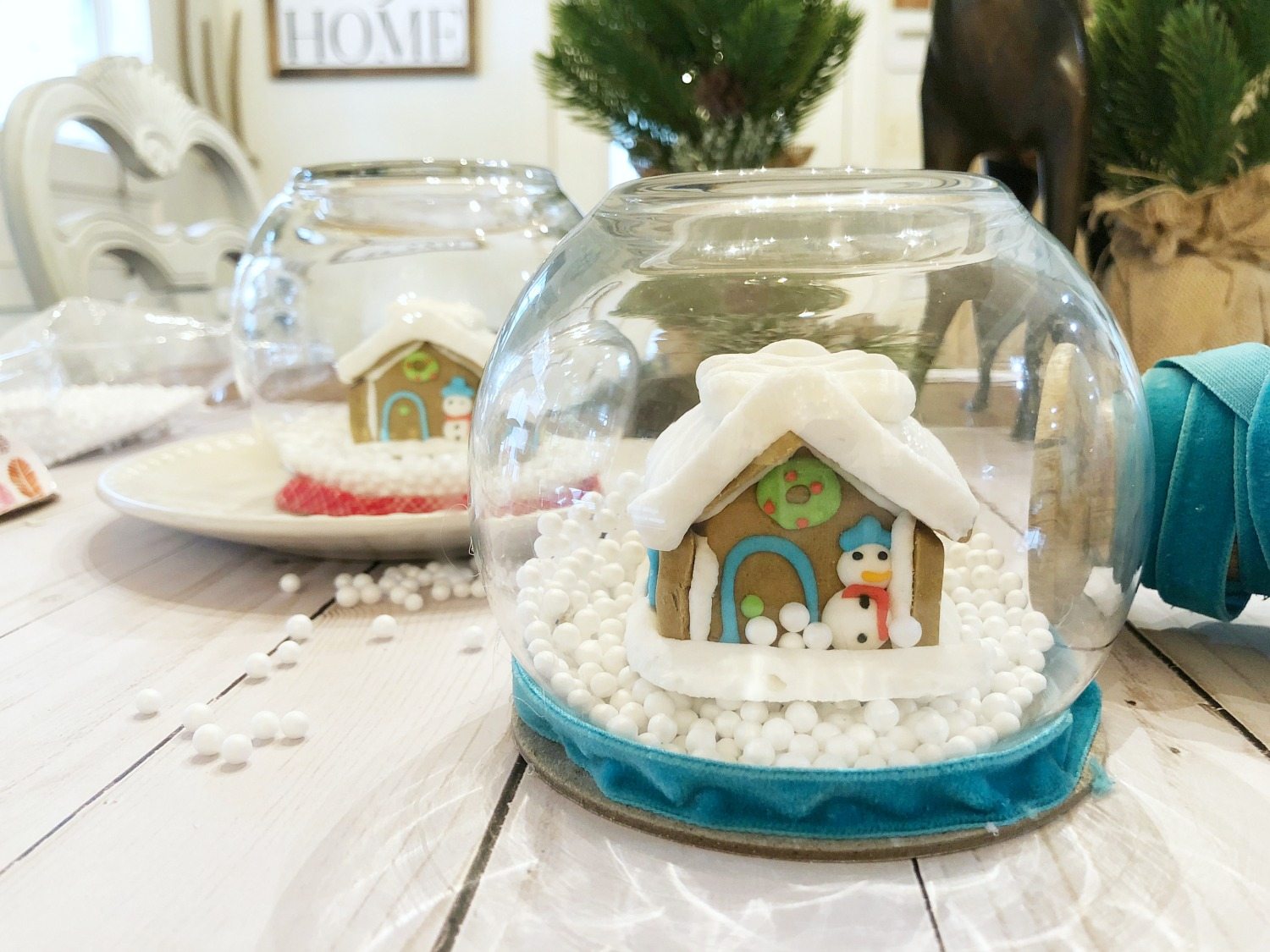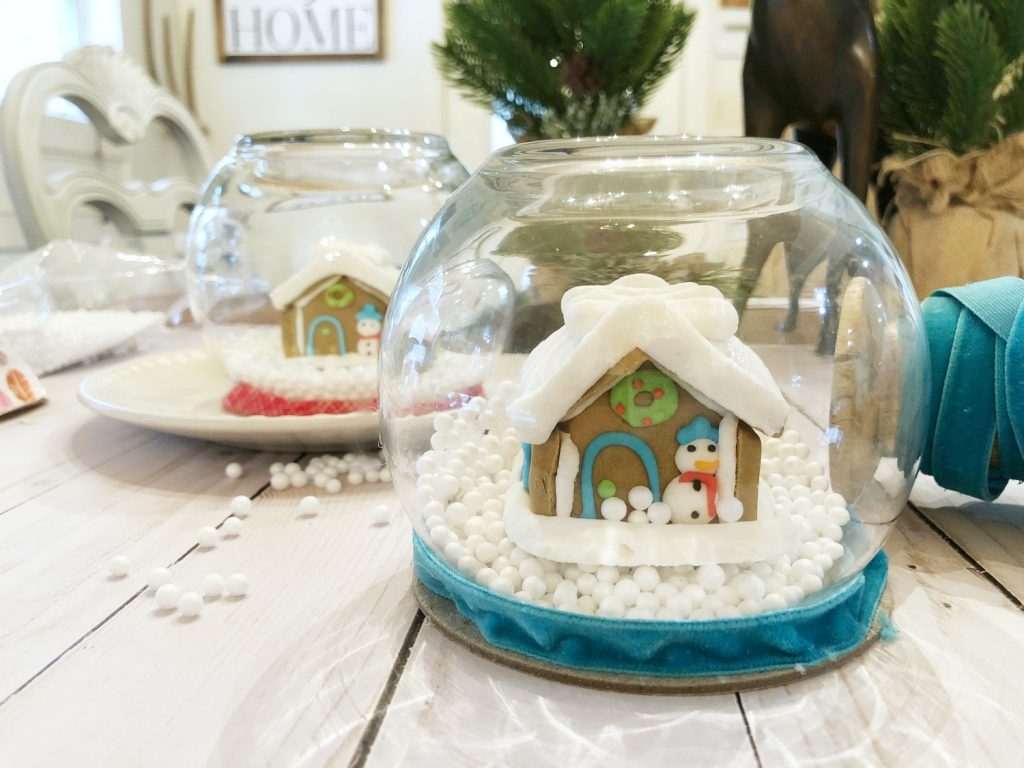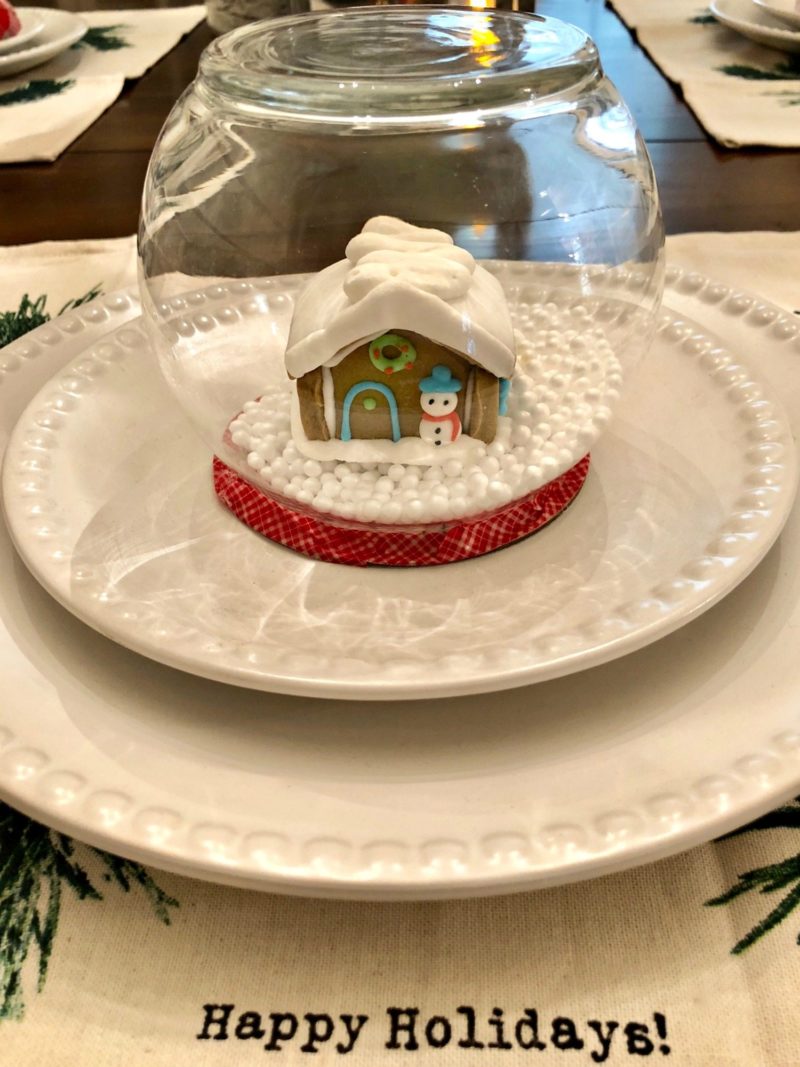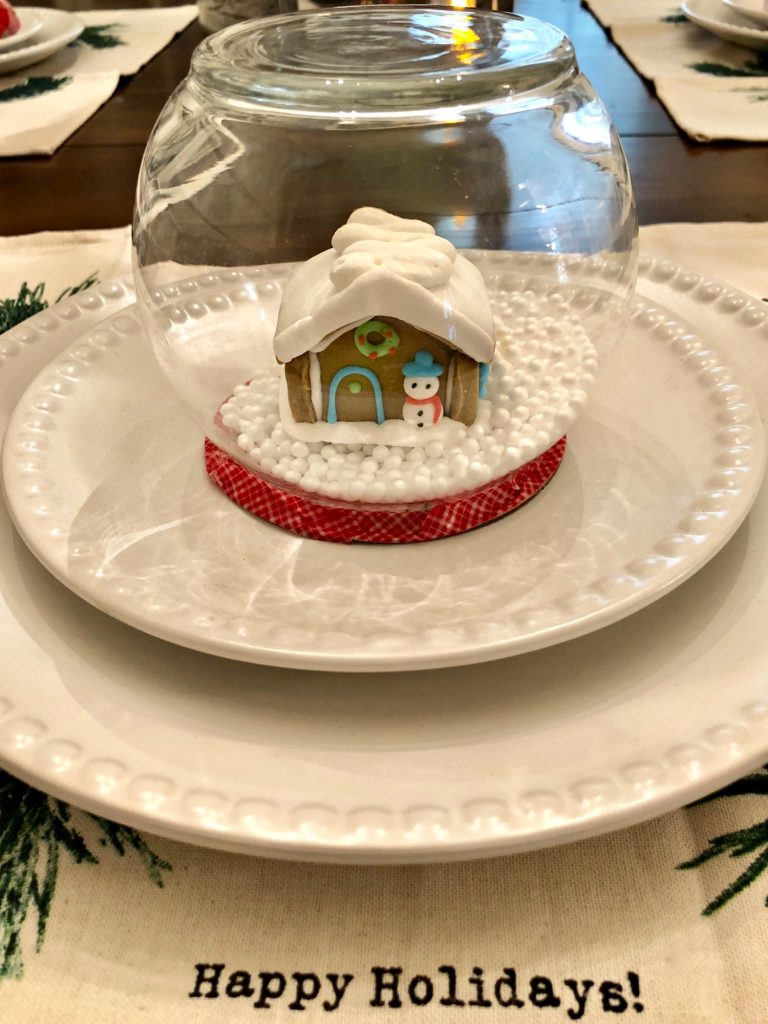 They look great on the Christmas table.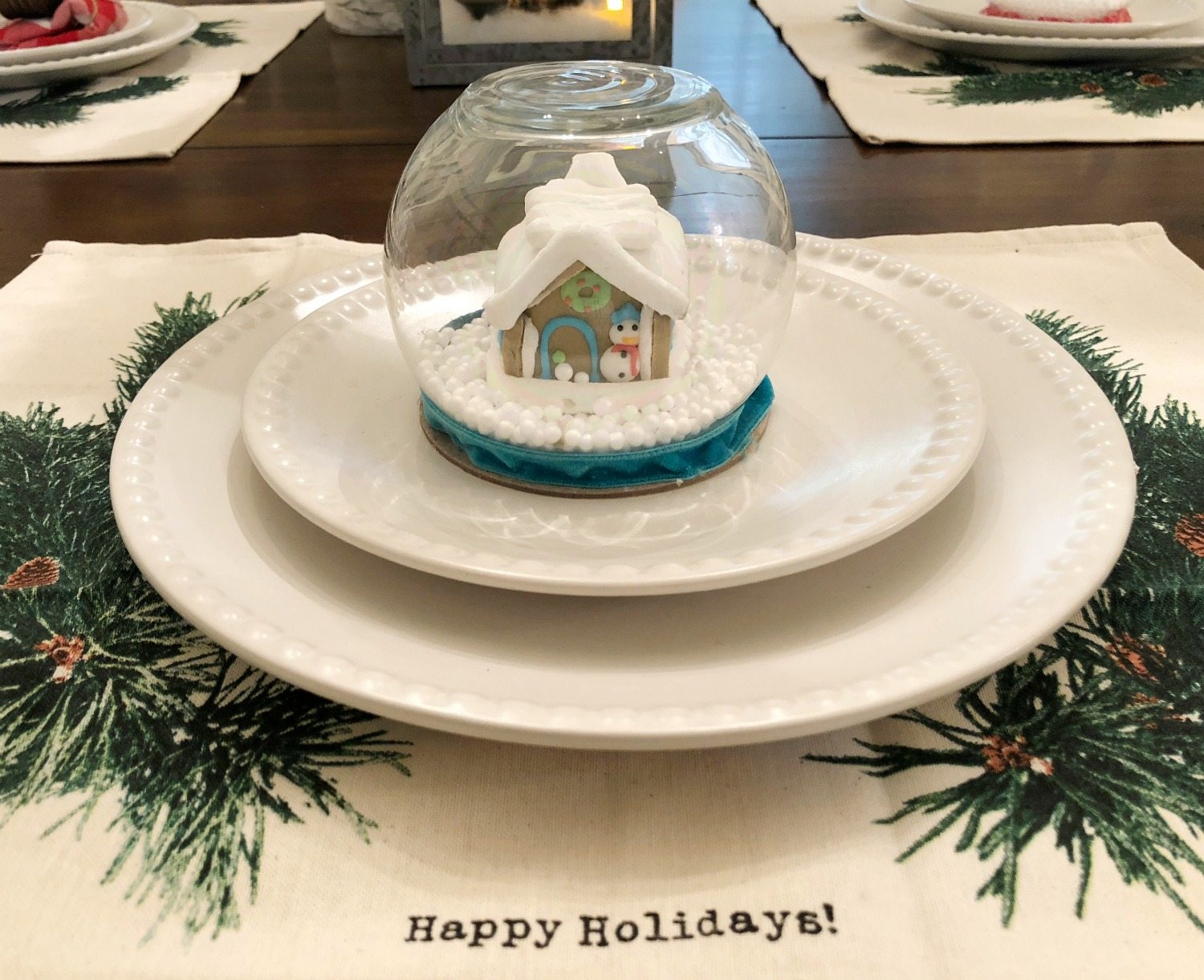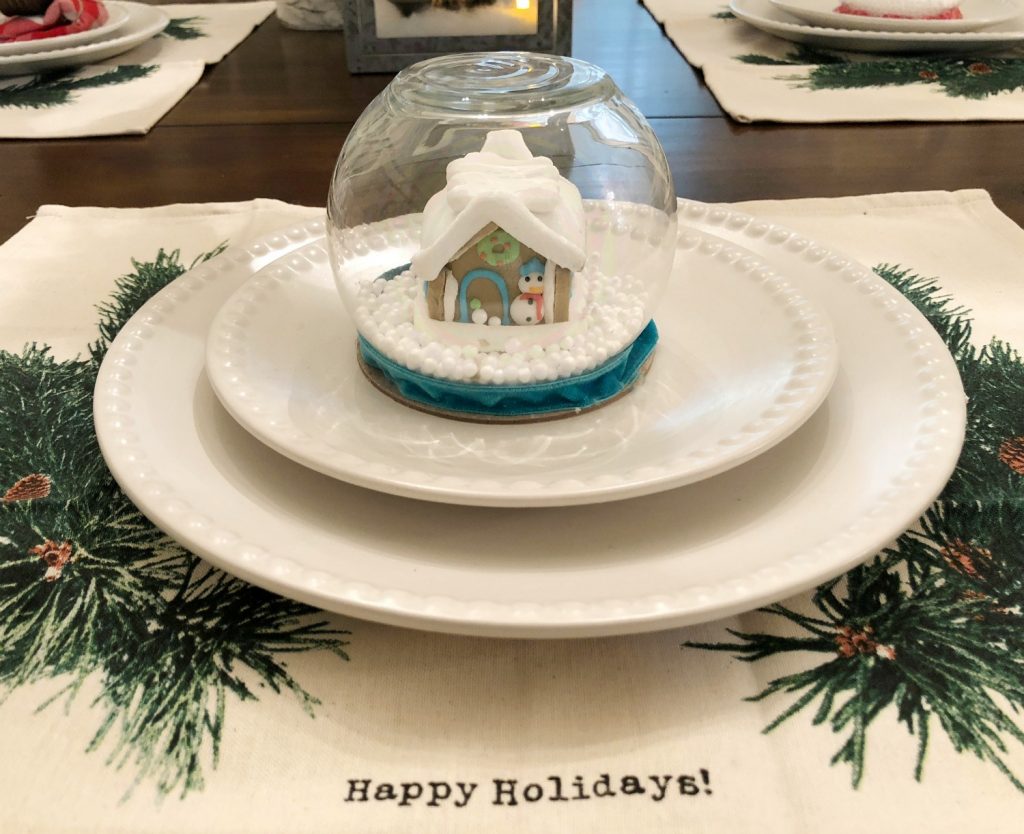 You could even give them to your guests as gifts.
Or perch them on top of candle holders, I love the snowy scene that it adds to my centerpiece.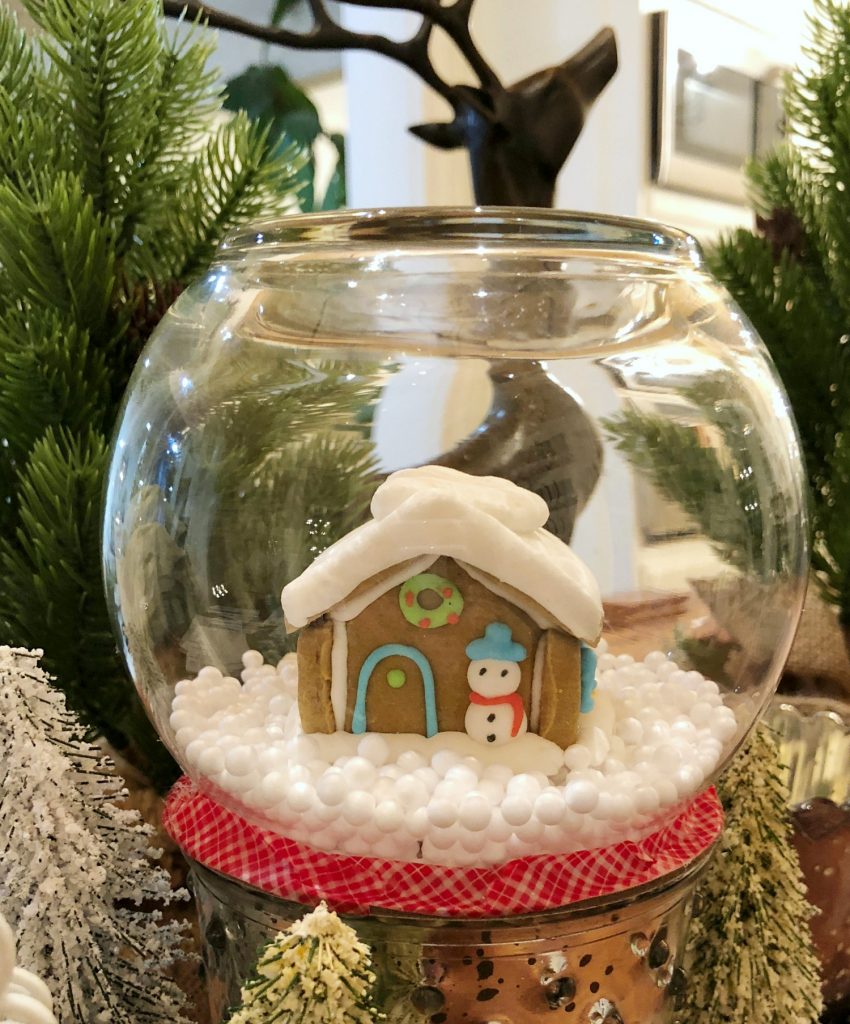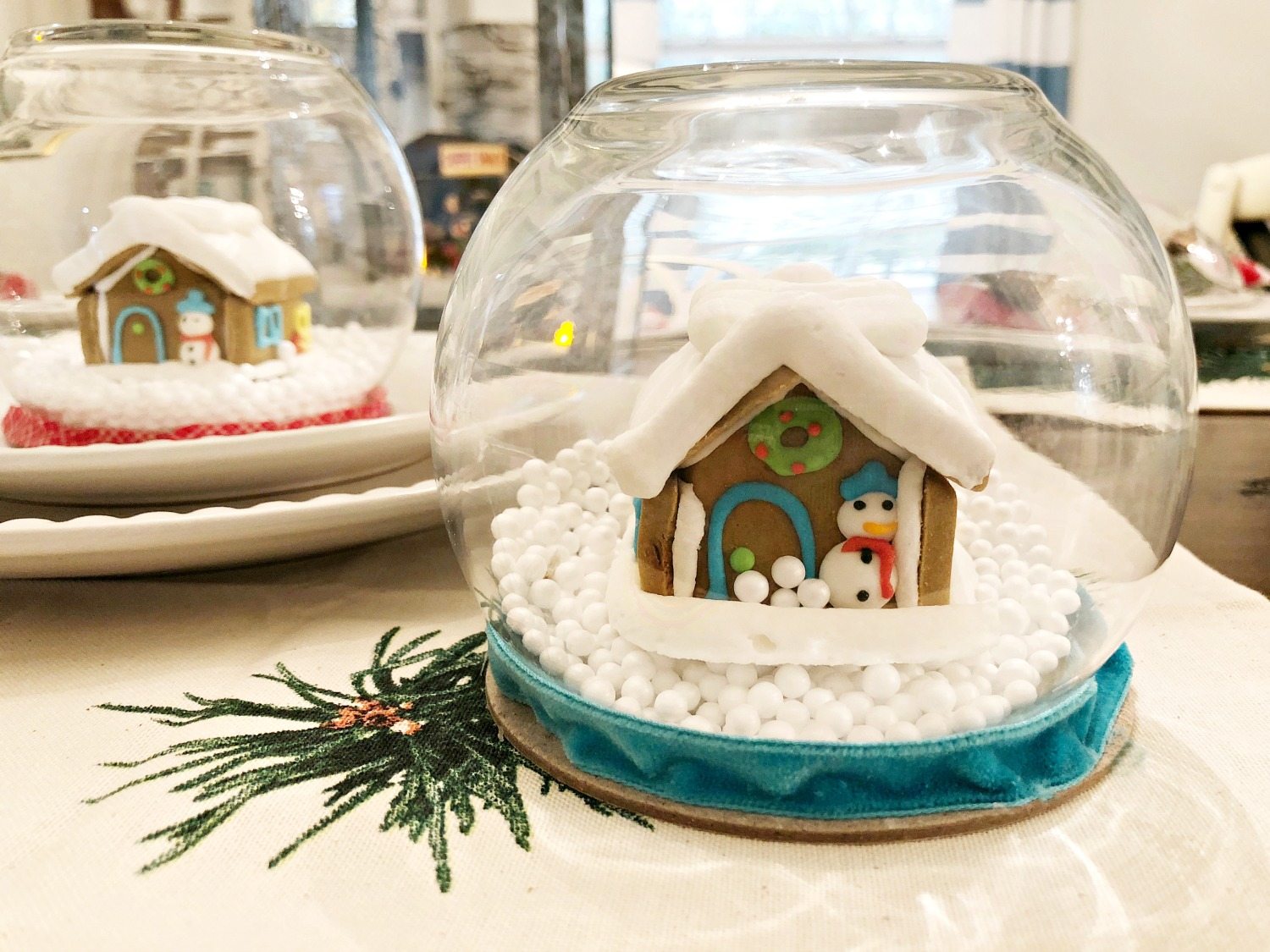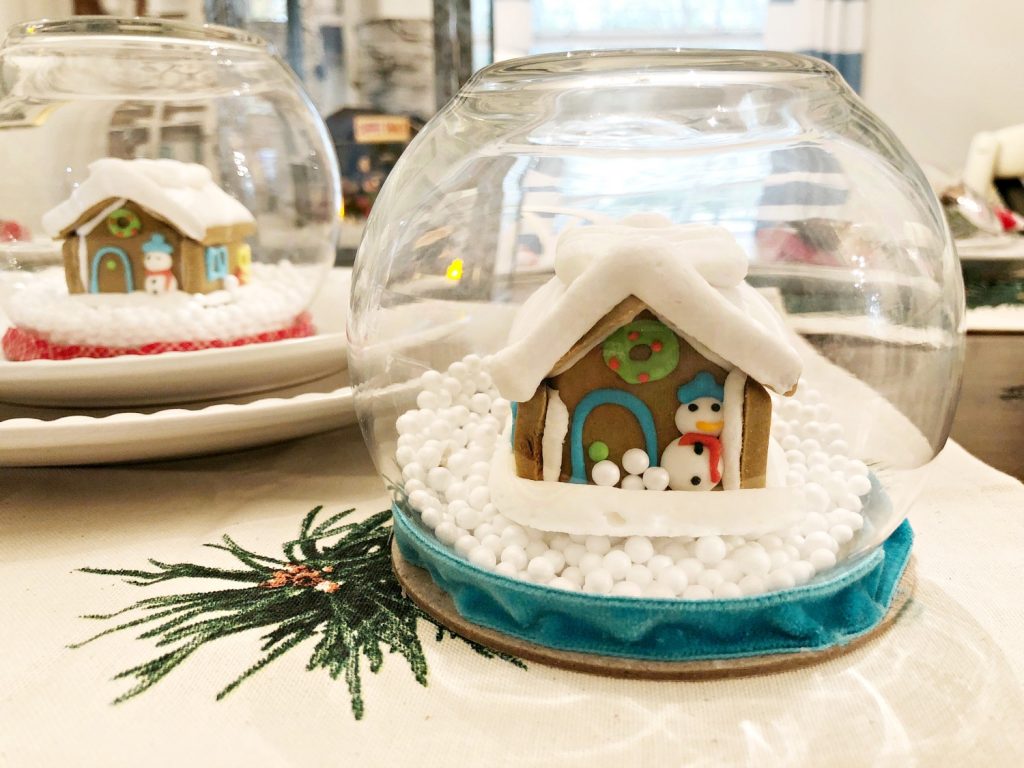 This may be the only snow that I see in south Alabama this winter!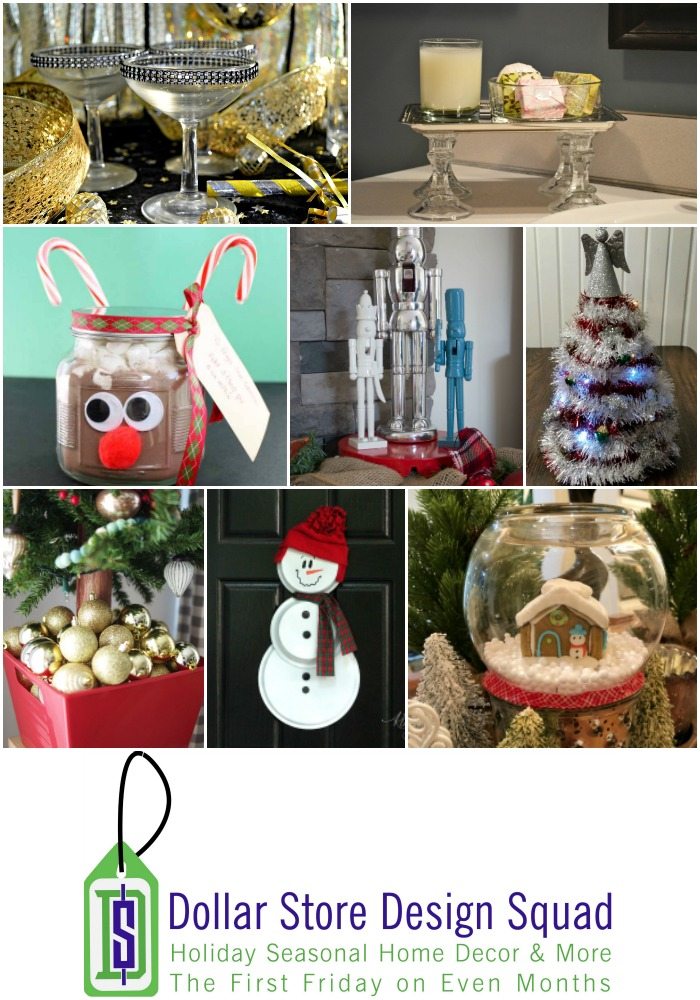 See all of the Dollar Store ideas: