Hello hot summer! Have I got something to cool you off!
Homemade Strawberry Ice Cream Recipe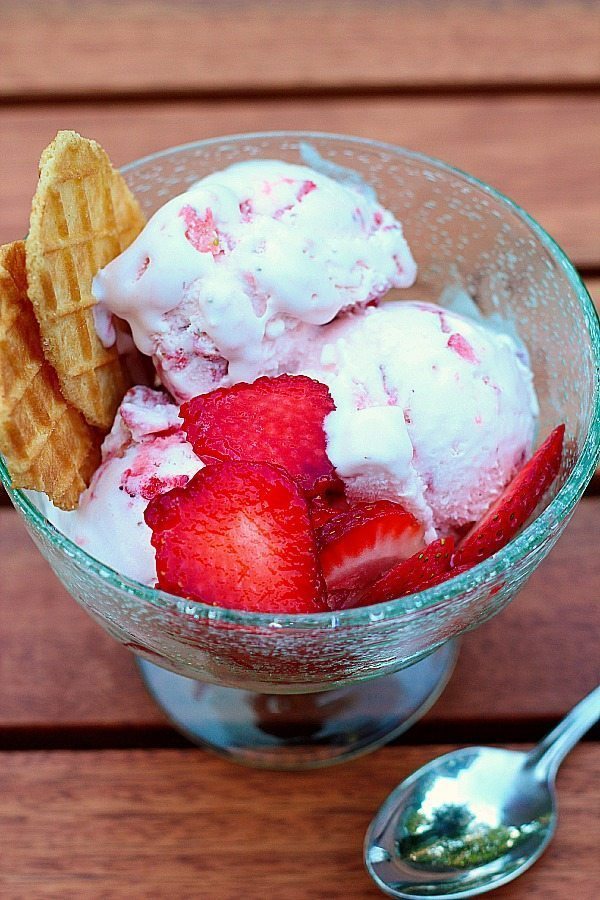 We've been flirting with 90° temps here in Georgia.
A few afternoon thunderstorms, starry nights and fireflies galore! It's officially summer, even though the calendar might not agree!
Saying all that can only mean one thing, time for the ice cream machine  to make an appearance.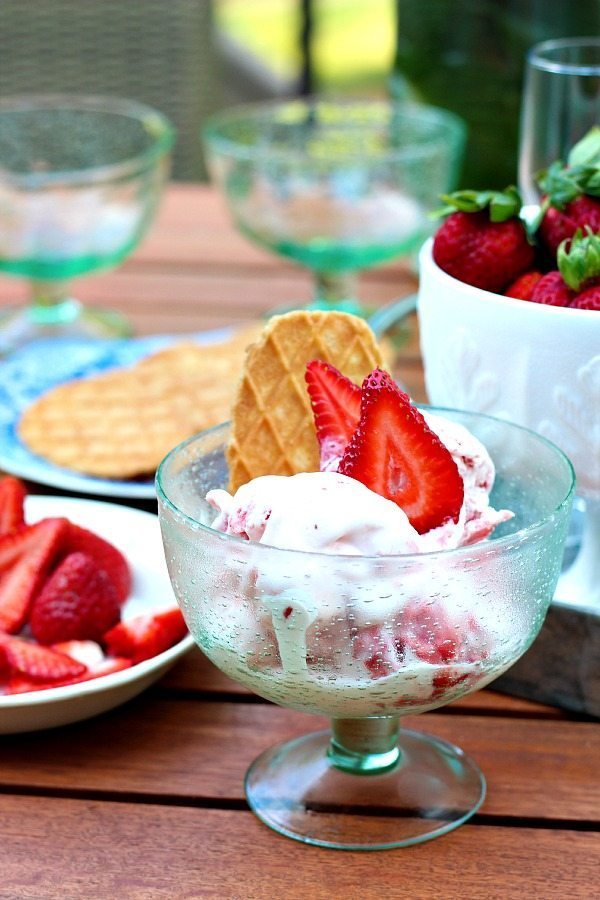 Homemade Strawberry Ice Cream Recipe
Author:
homemade ice cream made with fresh strawberries
Ingredients
3 C fresh strawberries, stemmed and sliced
1 1/2 C Sugar
1 C whole milk
3 C heavy cream
1t vanilla extract
Instructions
In a bowl mix 1/2 C of sugar with the strawberries, stir gently. Refrigerate for 2 hours. Strain, [br]reserve juices and mash strawberries.
Using a mixing bowl combine milk and 1 C of sugar, mix until the sugar is dissolved.
Stir in heavy cream, mashed strawberries, vanilla extract and reserved juices.
Turn on your ice cream maker, add the mixture. Let the mix thicken. My machine takes about 25 [br]minutes.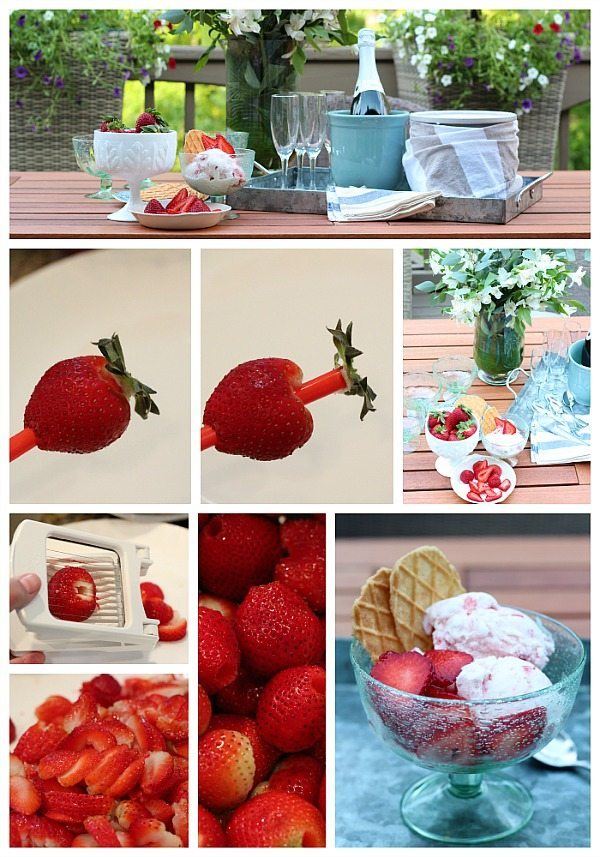 Prep – Garnish tips:
Use a plastic straw to remove the stems
Use an egg slicer to slice the berries.
Add Butter Waffle Cookies and sliced strawberries to garnish.
While I was at Trader Joe's buying the cookies, I picked up some Champagne.
It's not a party…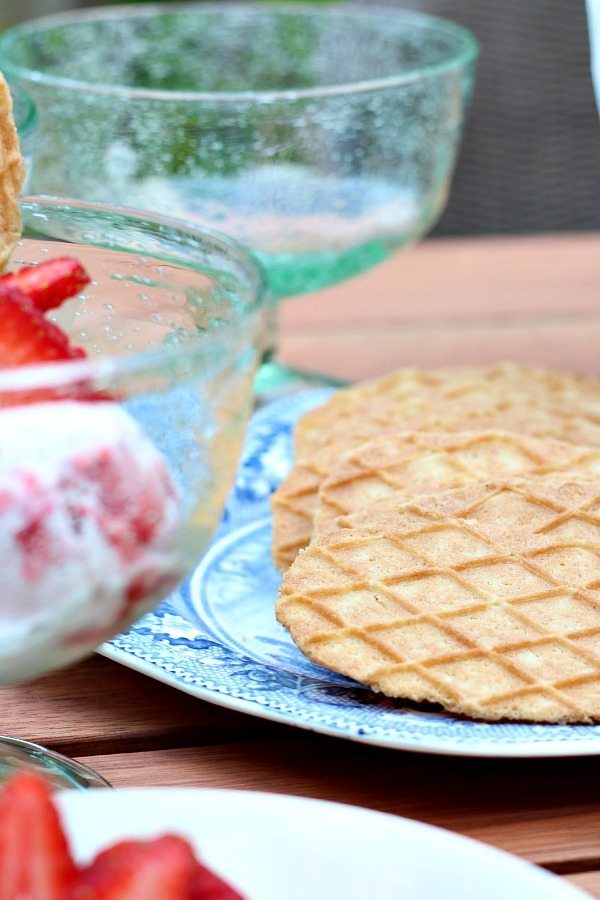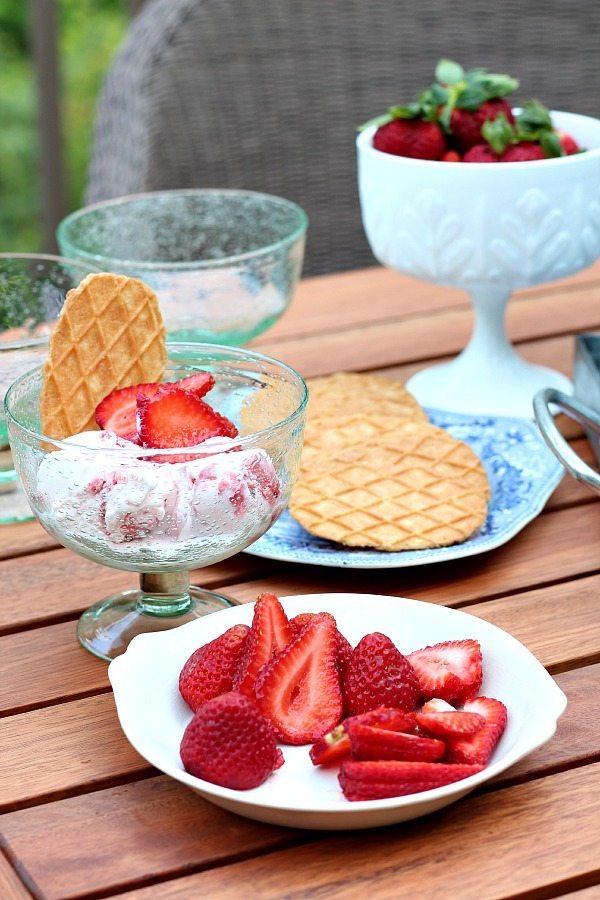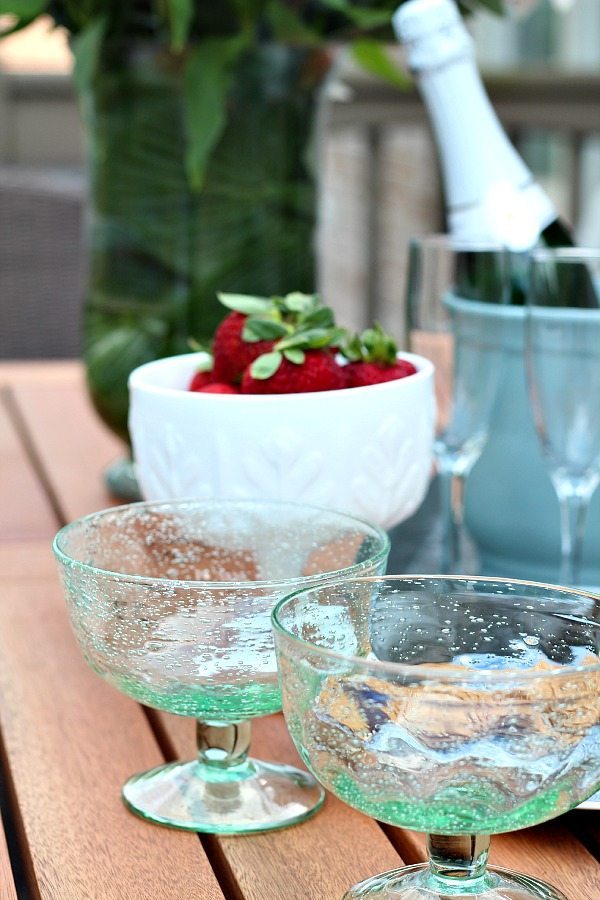 it's a simple dessert, with a beautiful fruit served in pretty refreshing green tint bowls.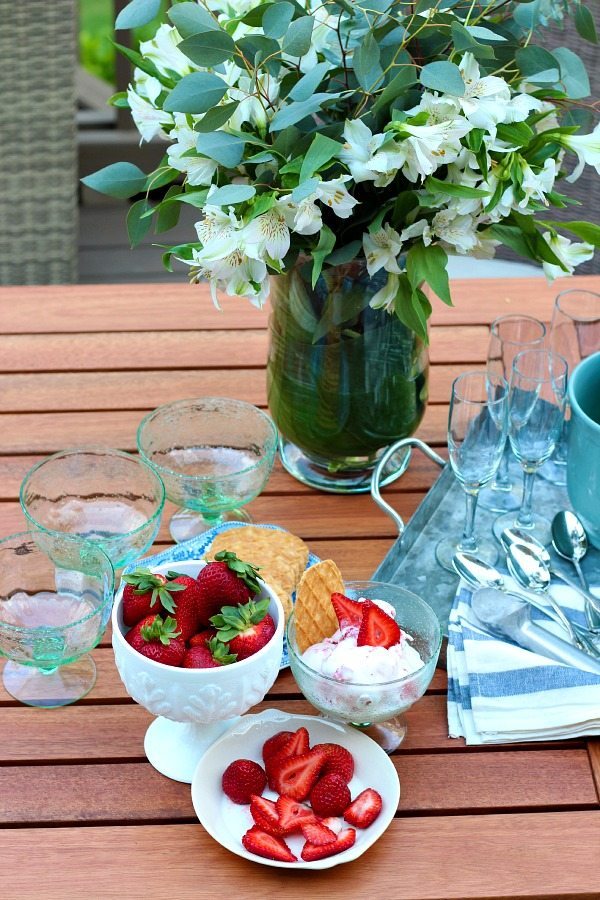 You're thinking about it aren't you?
Fresh strawberries tossed around with heavy cream, blended to a frozen perfection…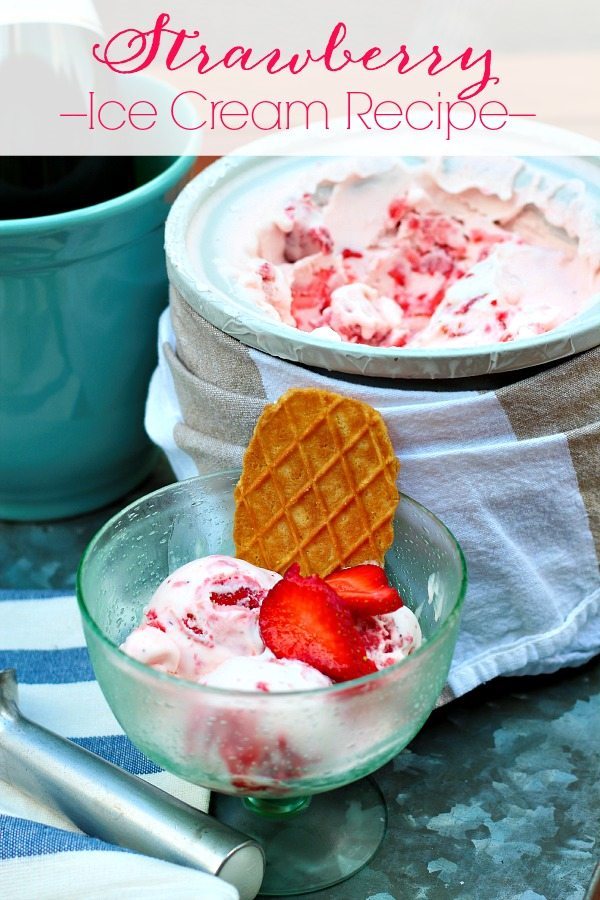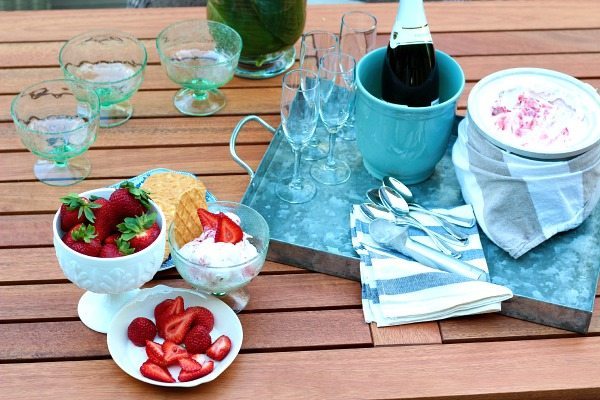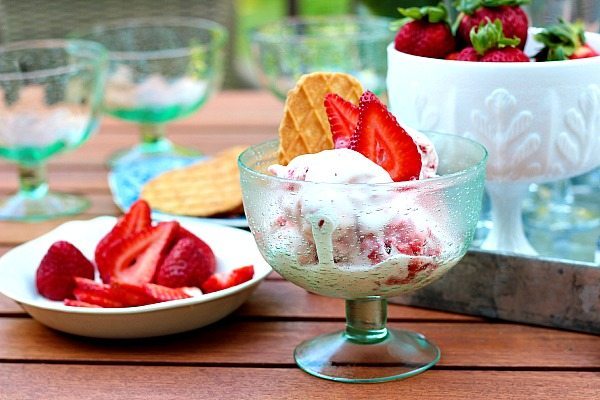 Click for more Refreshing Recipes.
Here's the Ice Cream Maker that I have, this is my Amazon affiliate link.