Housewarming Gift Idea that people actually need!
We've moved a few times and I consider myself a bit of expert when it comes to housewarming. I've made a few trips to Walmart to buy all the things that I can't find packed tightly in those moving boxes!
The first thing we set up is the kitchen. The dish boxes are usually marked and easy to find. The necessities for cleaning dishes are not!
I'm sure you agree, it's the little things that make a move easier.
Your new neighbor will appreciate this useful gift.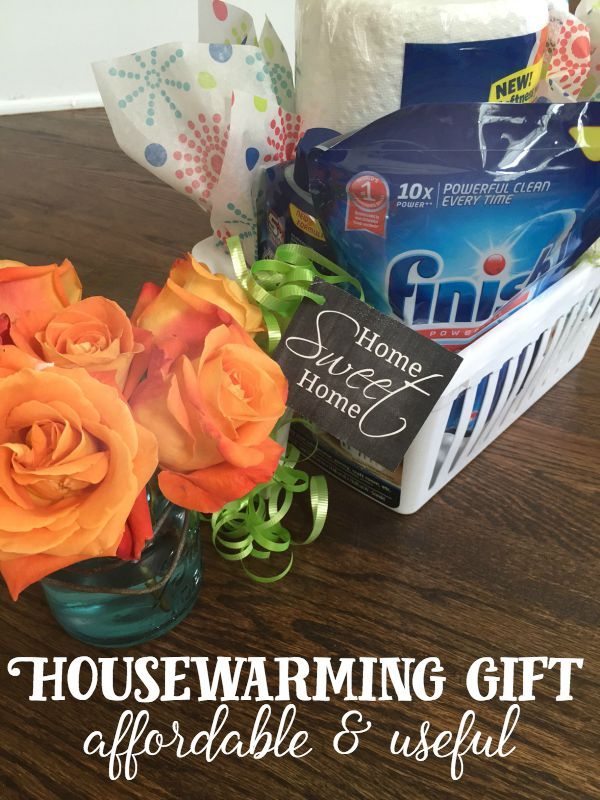 Picking out these things was easy for me. I just included items that I use and love.
While shopping at Walmart I picked up Finish® Max in 1 Powerball®, love that no pre-washing is necessary for your dishes. I remember the old days, when I practically washed every dish by hand before I put it in the dishwasher. Powerball® even removes my southern sweet tea stains 🙂
I found these beautiful orange roses and I placed them in a blue mason jar, they look so fresh! Who doesn't love flowers!
Something pretty and useful.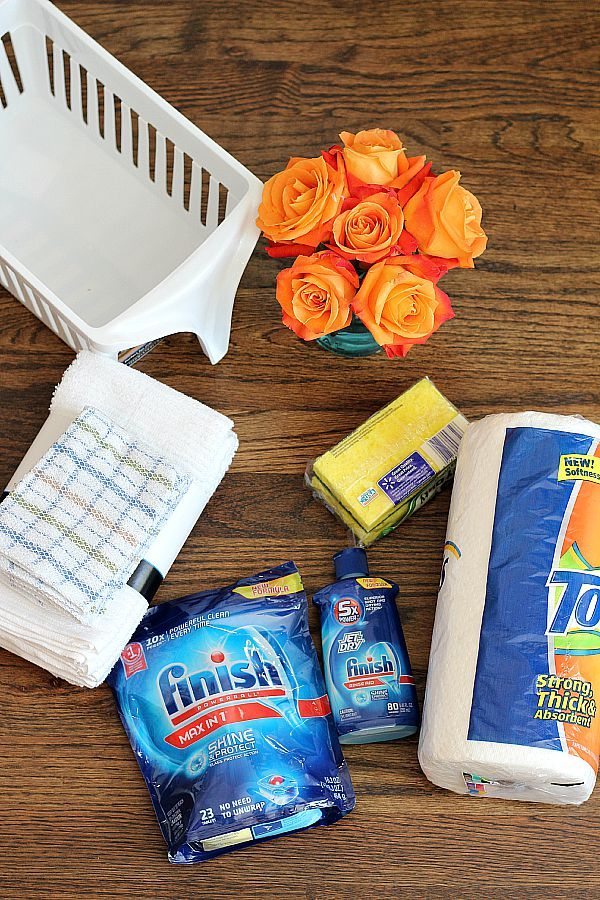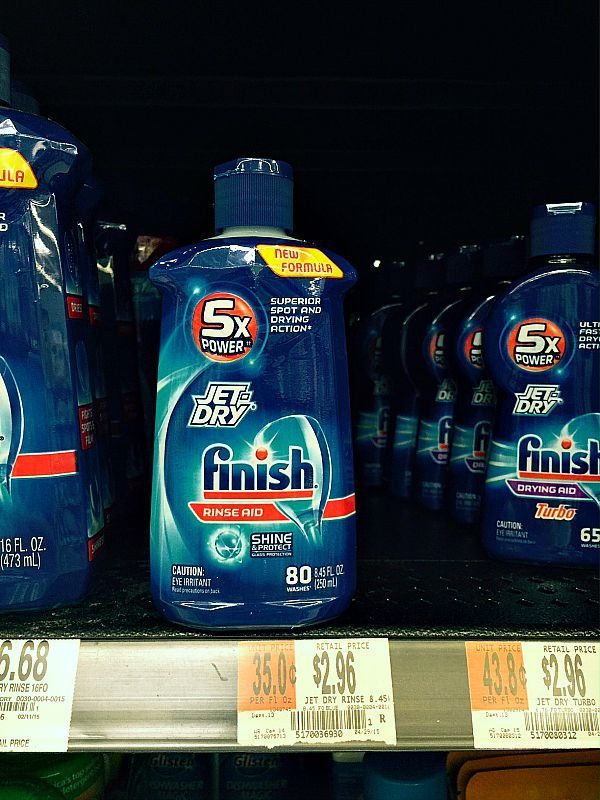 We had been dealing with hard water issues for a while until I found that Jet Dry® helps remove the spots! Just fill the dispenser and it's released in the rinse cycle, can't get much easier than that for spotless dishes. I really knew it was working when Mr. Refresh noticed. So I had to include some in the package!
A roll of paper towels, scrubbing sponges, dish towels and dish clothes finished up the gift. 
Housewarming Kitchen Essential Gift Idea Checklist:
Dish Clothes

Finish®

Jet Dry®

Dish Towels

Scrubbing Sponges
Basket
Tissue Paper
Ribbon
Flowers
Be sure to print off one of my free printables for your gift tag.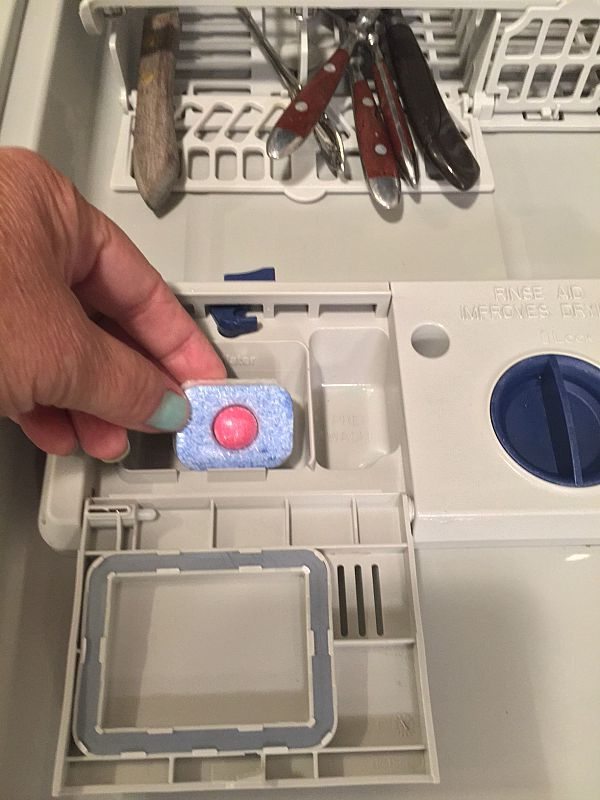 See the product offers below, earn up to $3.00 in rebates on Ibotta from Finish®! The Finish® Max in 1 Powerball® was $4.93, the Jet Dry® was $2.96 minus the $3.00 offer I paid $4.89 for the two of them!
I love a deal: $4.93 + $2.96 – $3.00 = $4.89 = me happy!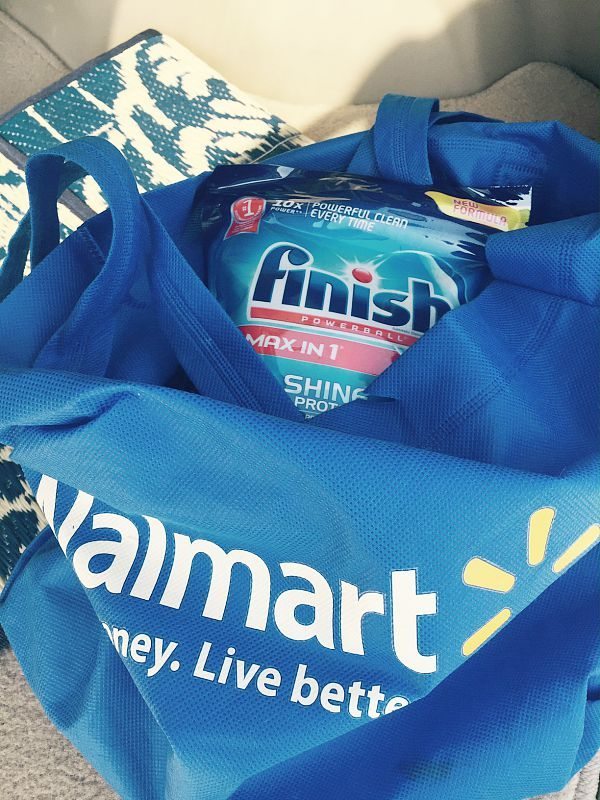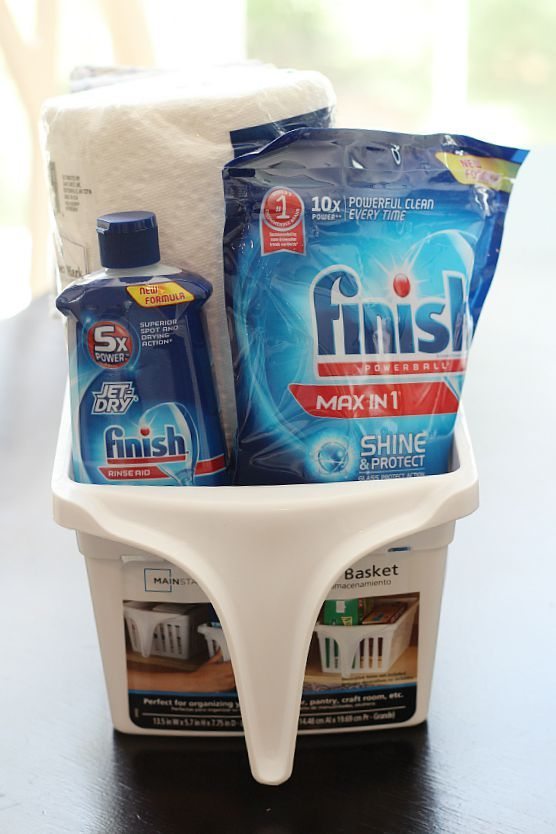 Instead of wrapping everything, I found the perfect basket to slide under your sink, filled with all the goodies.  Easy access to everything you need when doing the dishes.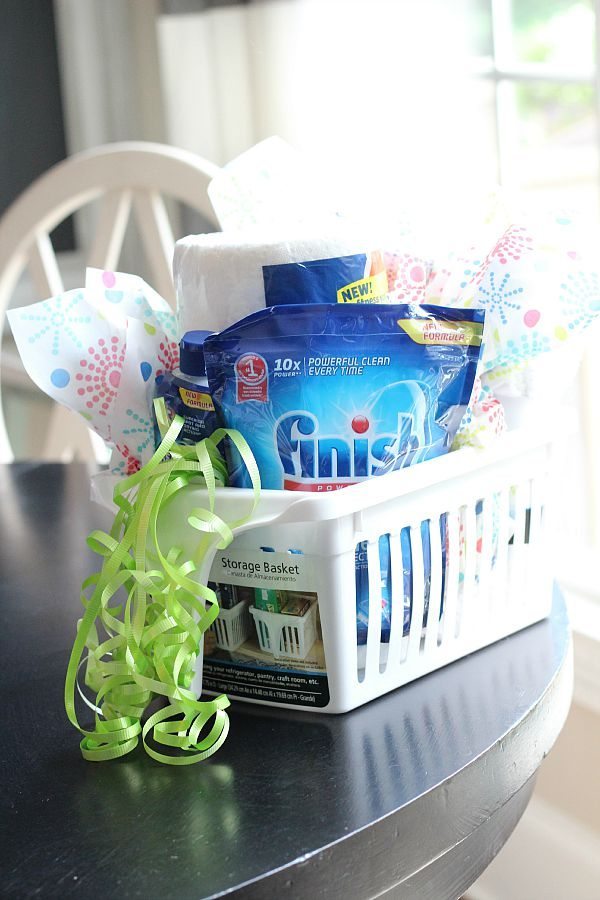 I added tissue paper and a ribbon,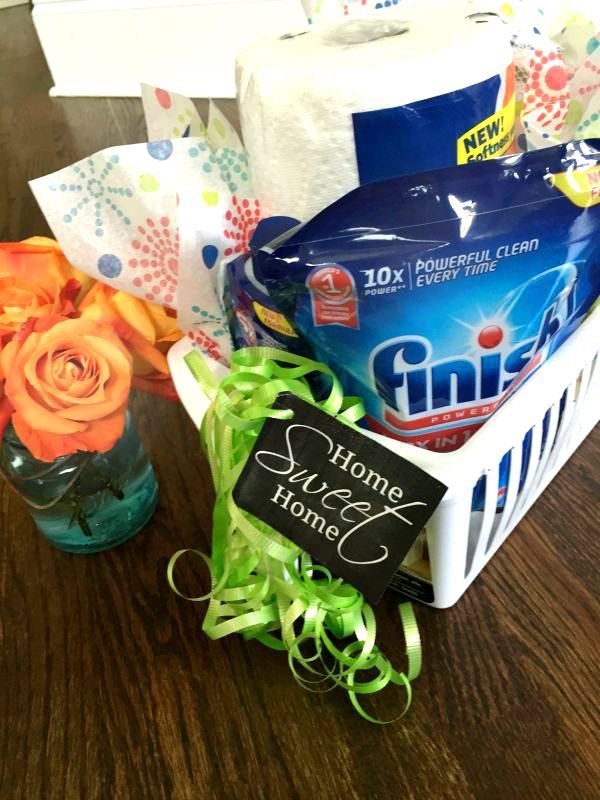 Grab the flowers, add them to a mason jar and print off one of my free labels at  Home Sweet Home printable, for an easy, affordable and useful gift!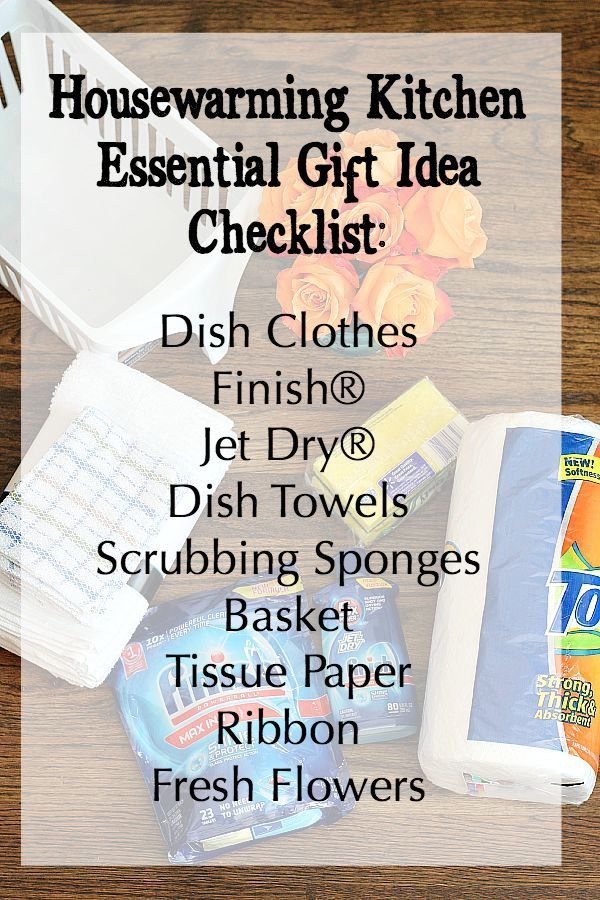 This is a sponsored conversation written by me on behalf of Reckitt Benckiser. The opinions and text are all mine.