How to clean your brick entry, patio or wood deck…
plus a HomeRight Deck Washer Giveaway!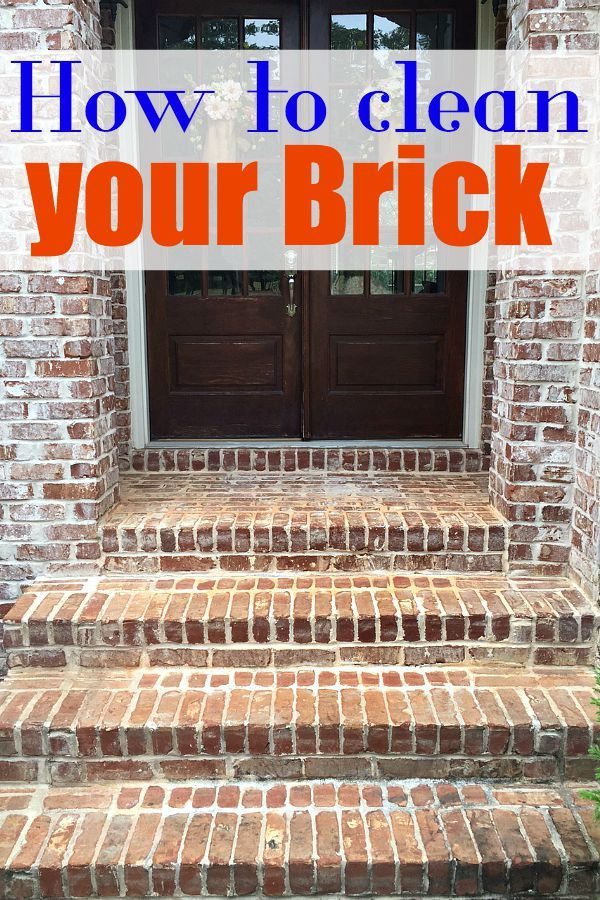 Our front entrance has brick steps and a brick floor.
Love the look, when they're clean!
As you can see, a good cleaning is long overdue.
Letting things go just makes it difficult to clean, not to mention the bad curb appeal! How many times do you look at the front door of a home when you ride by? It's easier to keep up the outdoor appearance when you stay on top of home maintenance. A pretty entry is the first thing that people notice, it's kind of like your homes smile 🙂
This mid summer spruce up is totally necessary, I wish it was once and done, but it's not. Cleaning the brick is only the beginning of my entry makeover. I'll be adding fresh plants to the planters, staining the door and freshening up the door decor.
You can use this same method to clean your wood deck.
How to Clean Bricks
sweep or use a blower to removed debris
create a mixture of warm water and non-chlorine cleaner (I used Oxi-Clean)
lightly wet the bricks
pour or spray cleaning mixture on to brick
use a scrub brush to scrub stubborn areas (I used my HomeRight Deck Washer)
rinse thoroughly
Below I did a quick video, I hope you will watch my process 🙂
Here's the after, it's looks so much better and it was easy to do.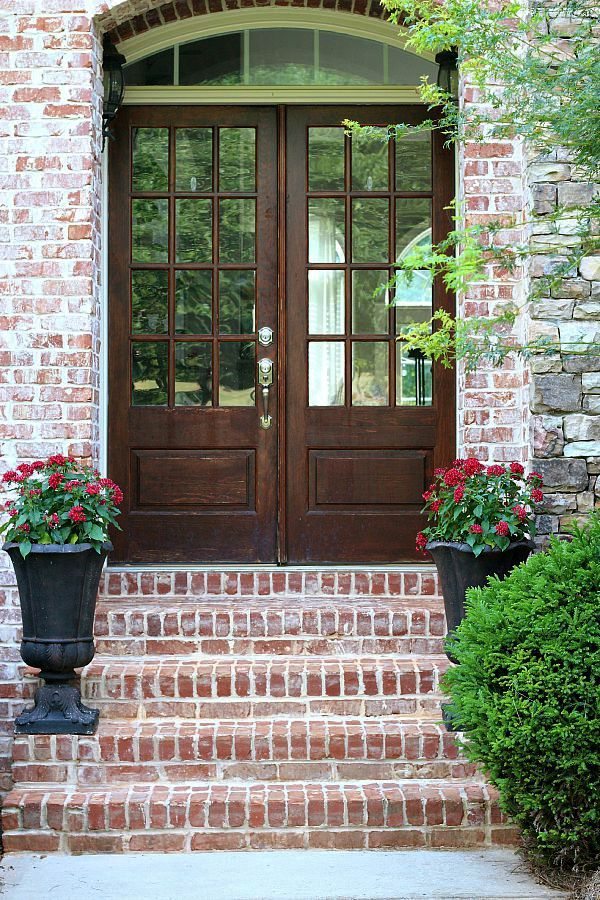 My gel stain came today, so I'll be staining the door soon. 
I need to make a run to Hobby Lobby to find the perfect flowers to freshen up the door decor.
The new plants look so much better than the brown remains of the spring flowers 😉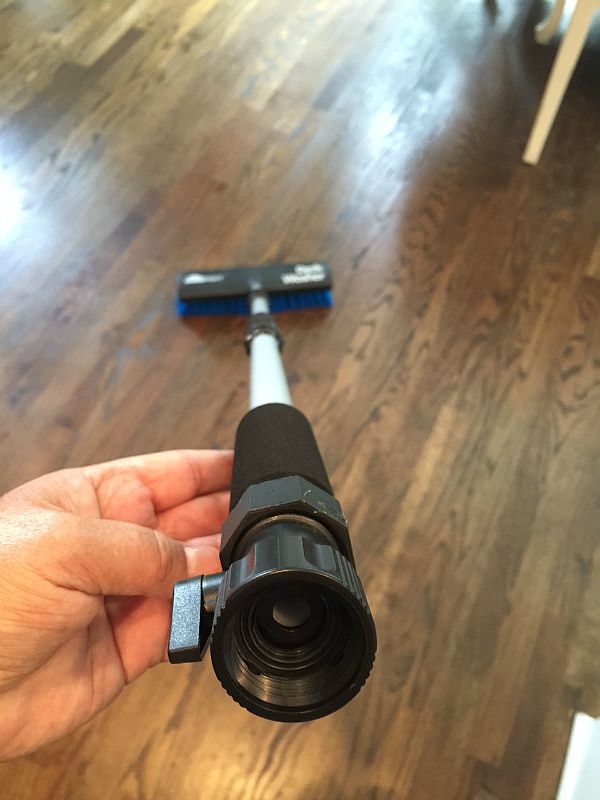 Watch my video to see what I did:
Enter for a chance to win the HomeRight Deck Washer, you must be 18 years old or older and a resident of the United States.
HomeRight C800876 Deck Washer
 (amazon affiliate link):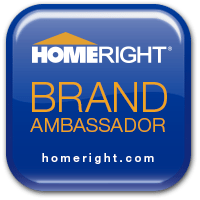 It's an honor to be part of the HomeRight team, I love being able to share ideas and HomeRight products with our readers!