How to add a runner to stairs…

While having the basement finished, I decided to work on a project that I have been wanting to do since we moved in here. I had seen several ideas for the project and couldn't wait to start. I found the perfect all weather runners, gathered my supplies and got started. I know I make it sound like I jumped right in and got it done. But to be honest the rugs hung around the dining room moving from one corner to the other for a couple weeks. I think I was a little nervous about this, from making things line up to wondering if the rug would really stay in place? It's been in done for about a month and it looks perfect! The rug tape and staples are holding up great!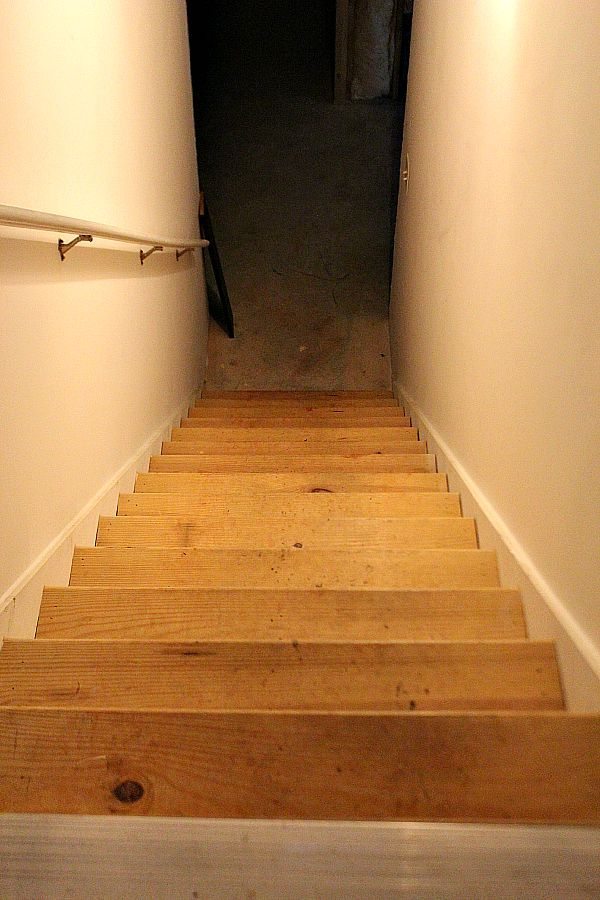 The treads and risers are pine, just a way to go to the unfinished basement, nothing fancy.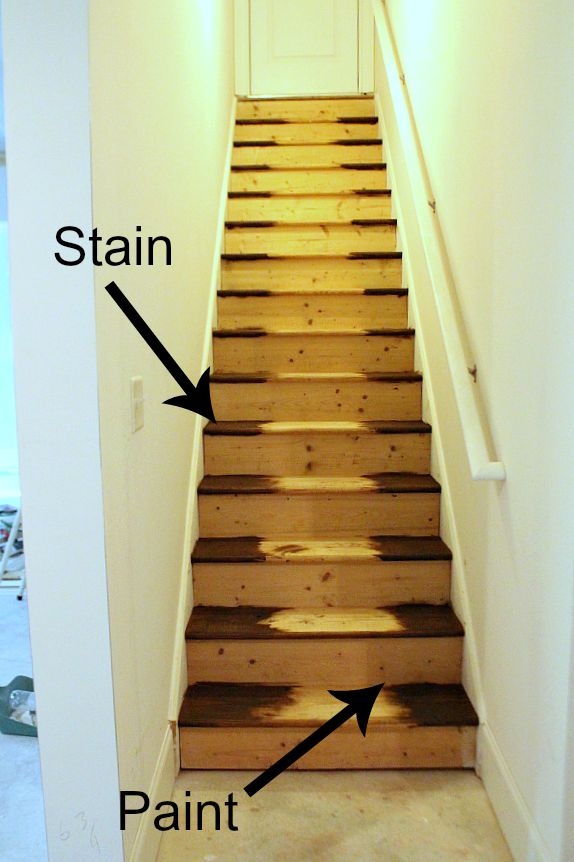 Here's what I did:
Clean the steps. They've seen a lot of traffic and dirty paws.
Stain the sides. Measure your rug, so you know how much to stain.
Paint the risers, I used the same color as the trim: SW Eider White
Add heavy duty double sided carpet tape on the treads. I started at the top and did them all at one time.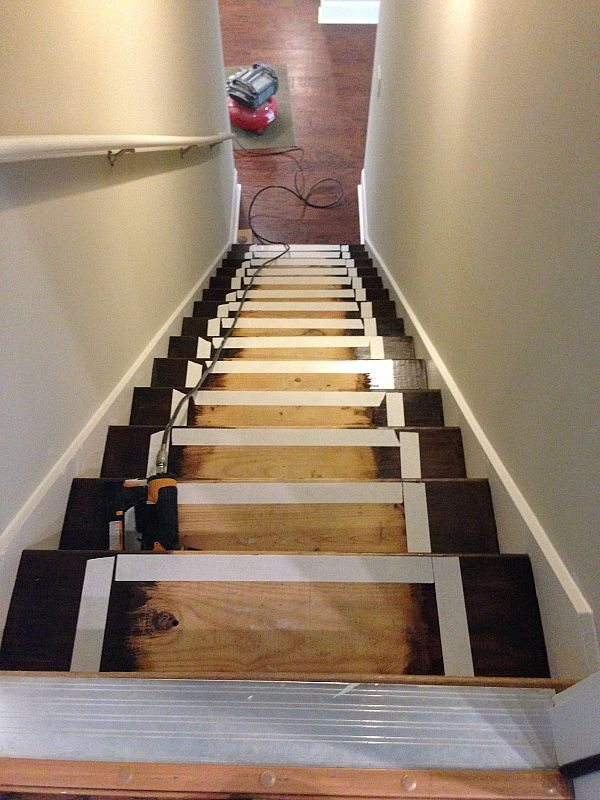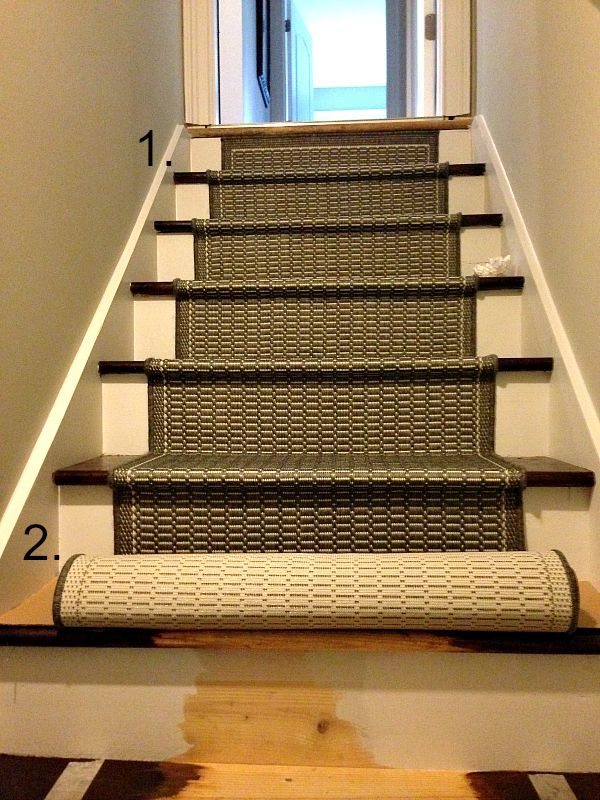 Add the runner:
Start at the top, I used my air staple gun (can't live without it!).
Wrap the rug tightly around the front of the tread and staple good all the way across and down. Be sure to check your pattern, if it's like mine, so you keep it straight and level.
It took two runners to cover my stairs. I cut the first one so that it ended under a riser. I used double sided carpet tape and staples to connect the two.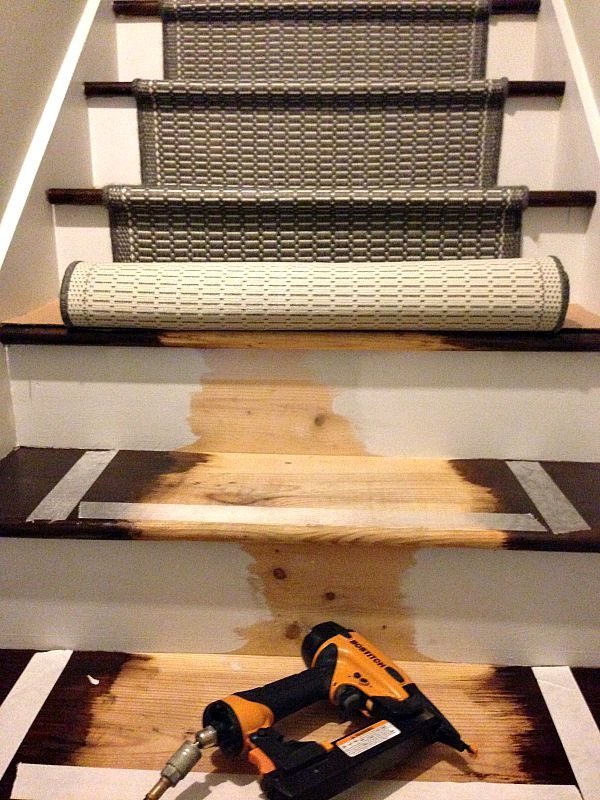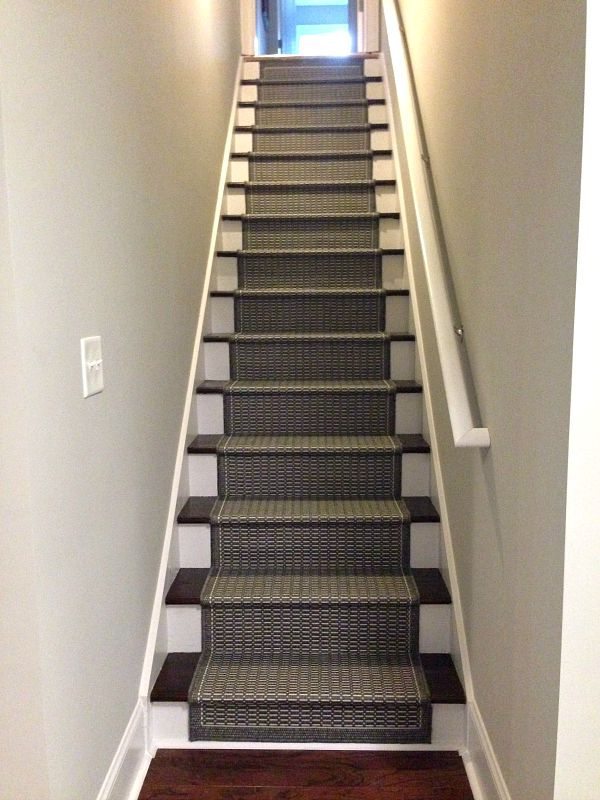 I saved money and got the look that I wanted. My stair project was inspired by several that Rhonda from Southern Hospitality has done.
Sources:
Saddle Stitch All-Weather Runner from Home Decorators
Sherwin Williams Eider White Paint
Pin it for later, you may have some stairs that need a runner one day 🙂