How to Stencil Fabric
I have a confession, I have never been a fan of stenciling. Yep, I have always taken short cuts and it never turned out right. I'm happy to say that I was armed with all the proper tools for this project and I have changed my mind, I love to stencil fabric. Take a look at this farmhouse pillow stencil idea!
Today I'm joining my Decor Enthusiast blogger friends and we're all sharing our stenciled projects.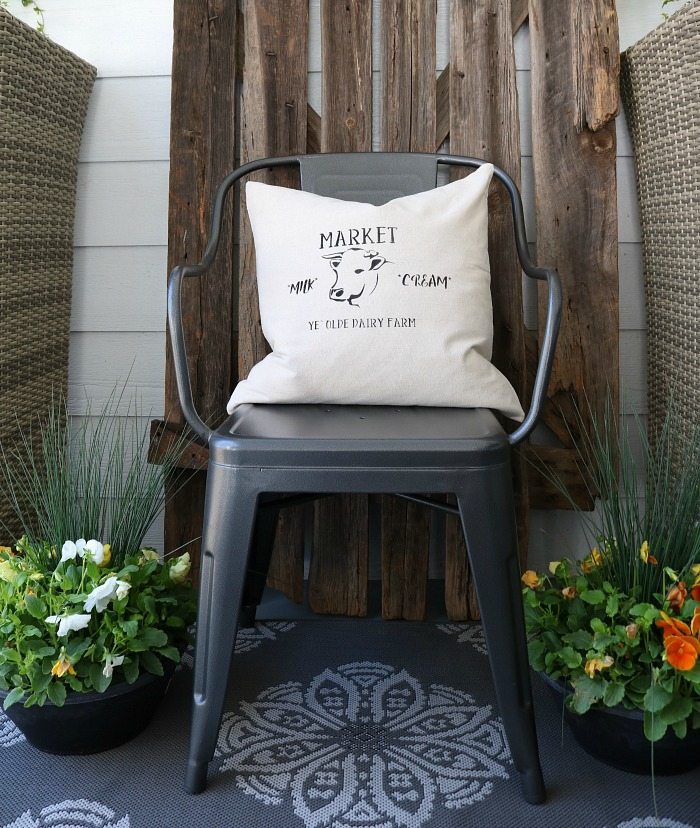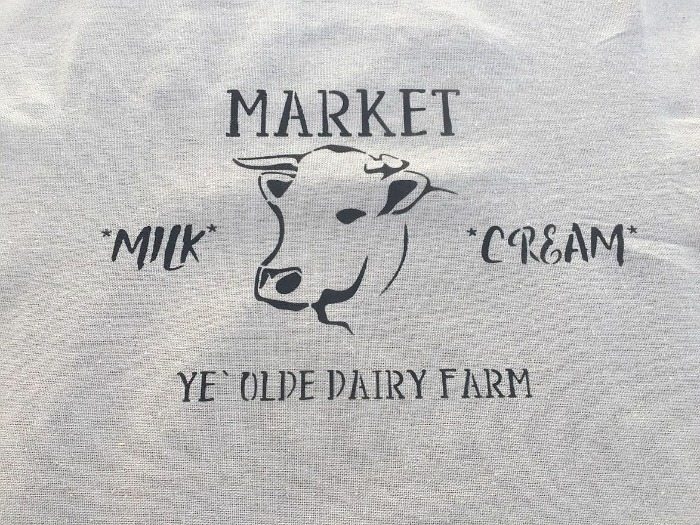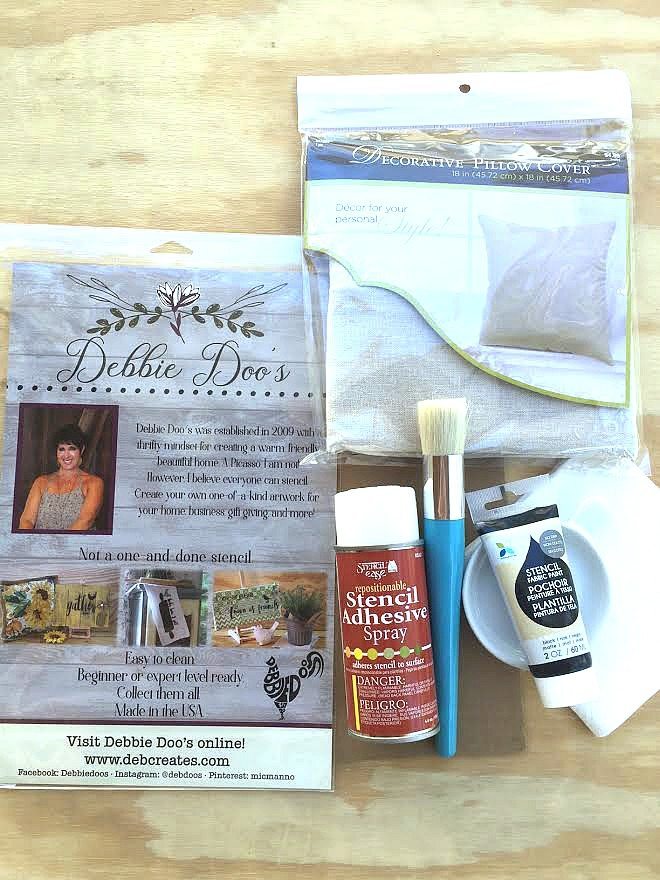 Supplies needed to stencil fabric:
Place a piece of cardboard inside the pillow cover so the paint doesn't bleed through the fabric.
Spray the stencil with the stencil spray adhesive.
Place the stencil on your fabric. Using your hand to press the stencil in place.
Squeeze out a dollop of paint, load your brush with the fabric paint. Grab a paper towel and press the brush into the paper towel to removed some of the paint.
Dab the brush over stencil.
Remove the stencil.
Follow the drying instructions of the paint.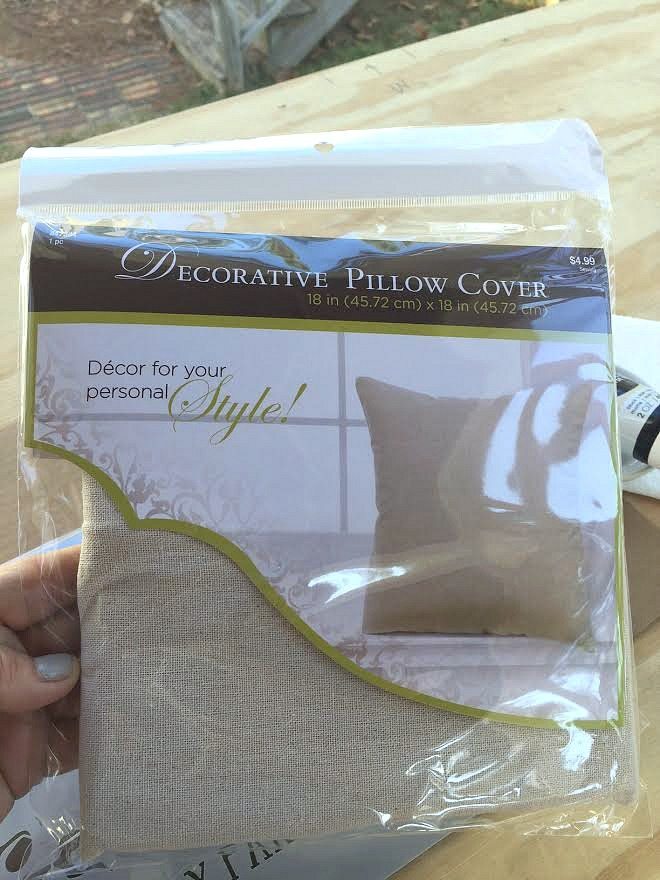 I grabbed this pillow cover at Hobby Lobby for 50% off of $4.99 – great deal!!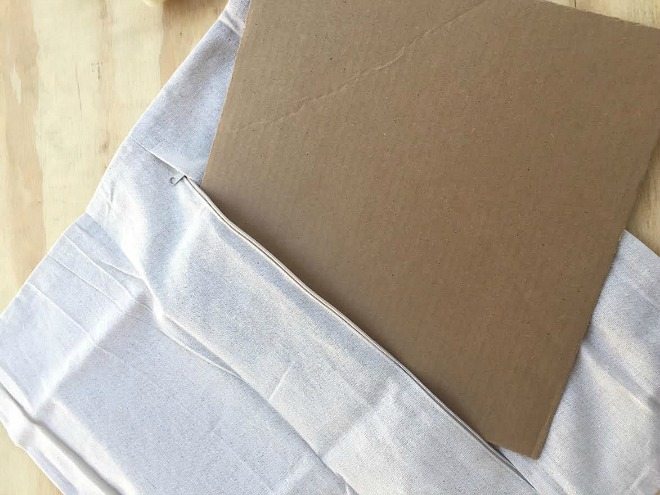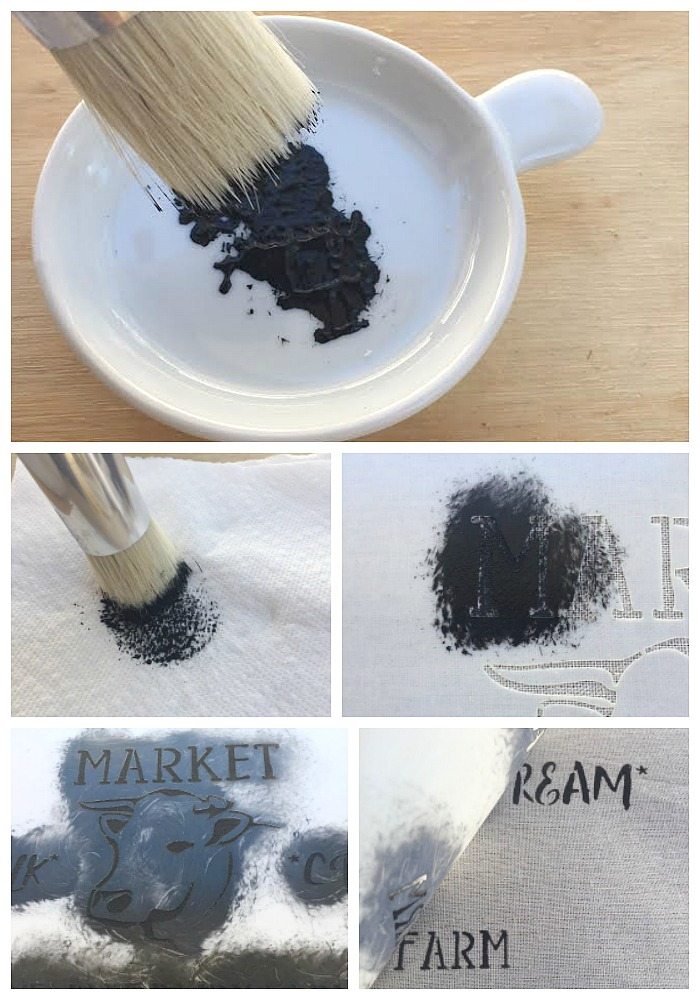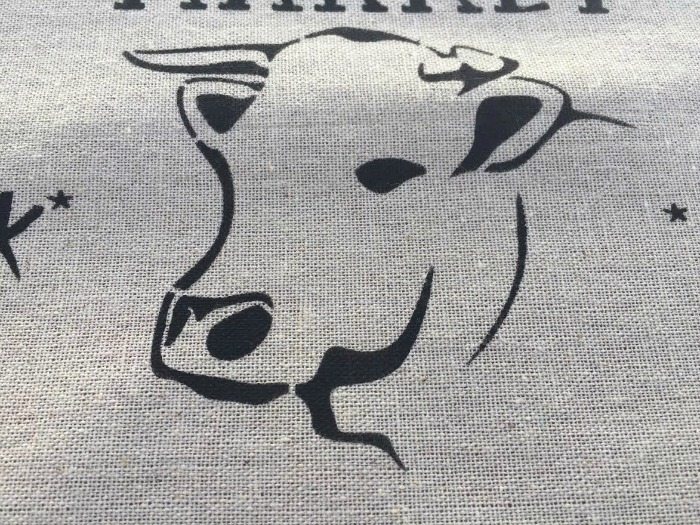 Using the stencil spray and offloading the paint created this very crisp stencil project. See the close up of my farmhouse stencil.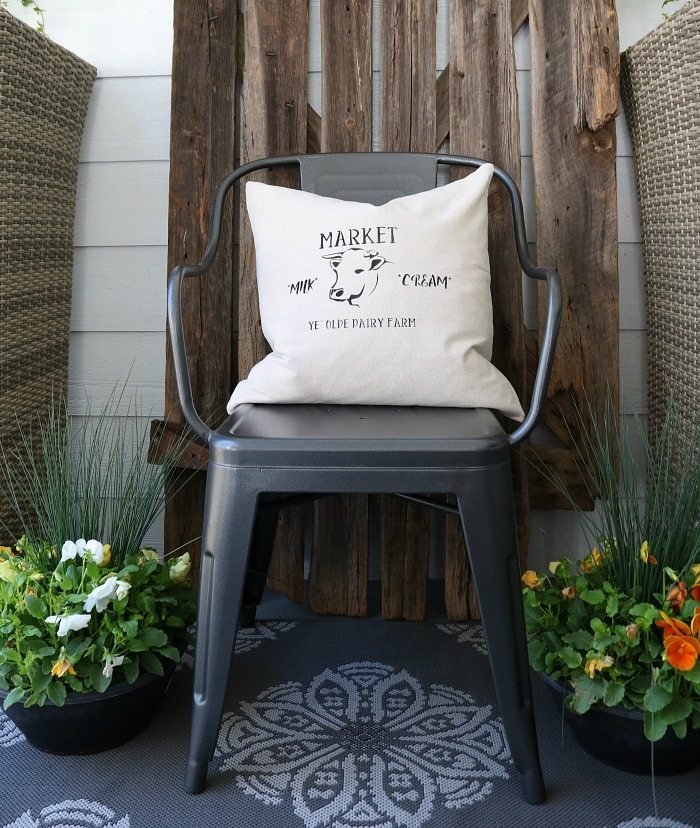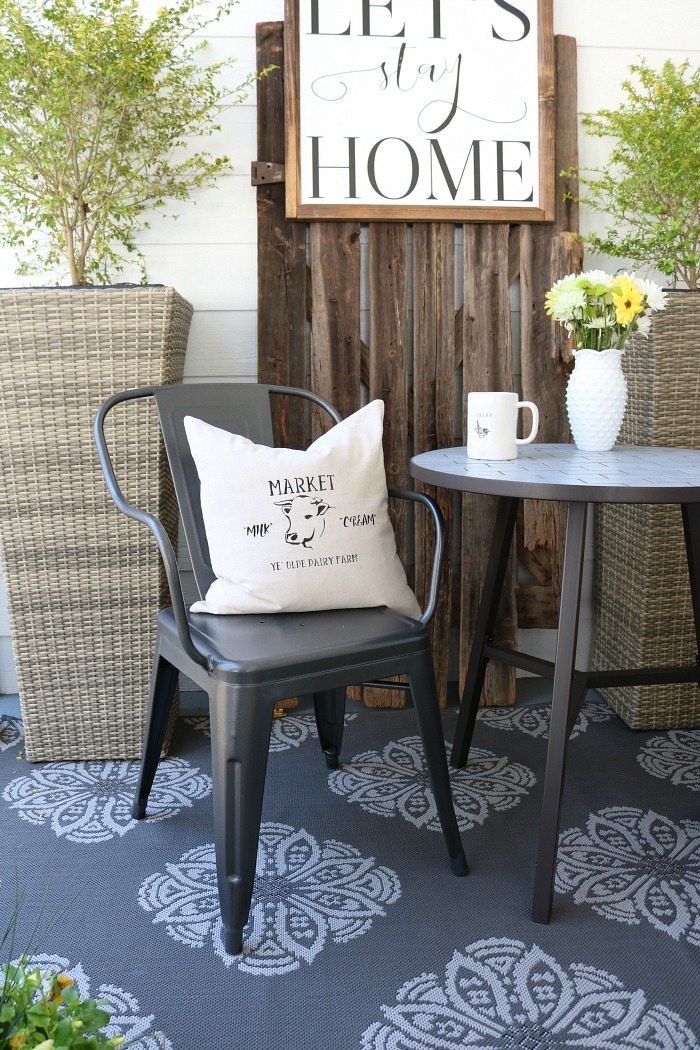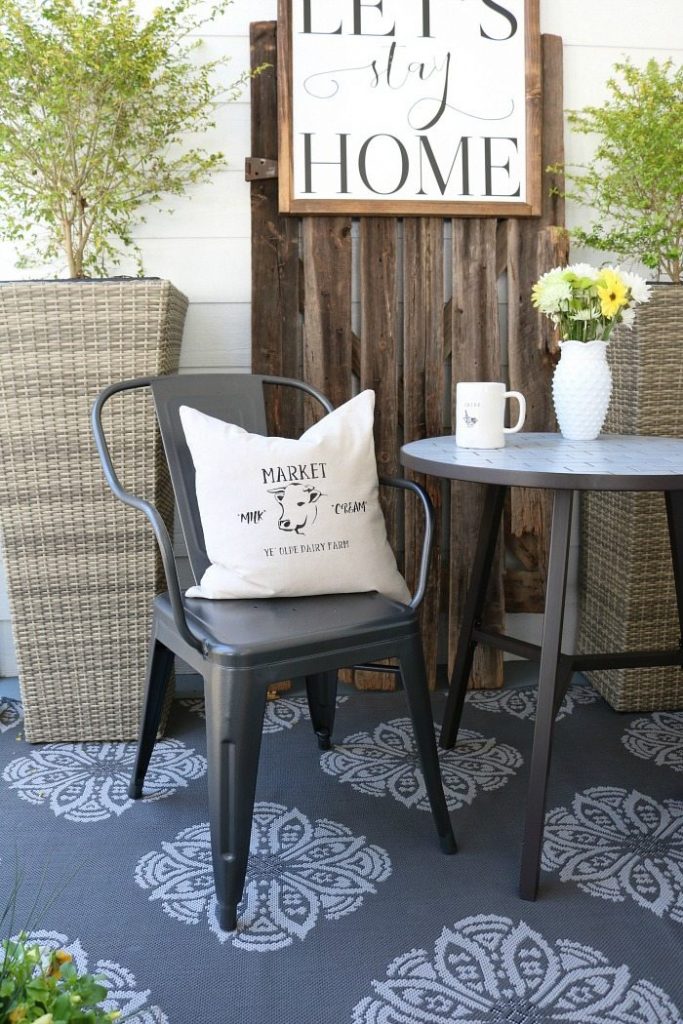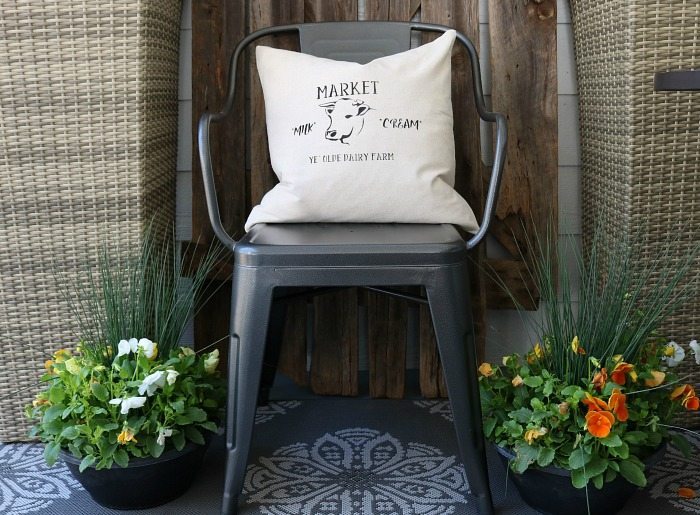 I have a few more stencil projects in mind, maybe a grocery tote 🙂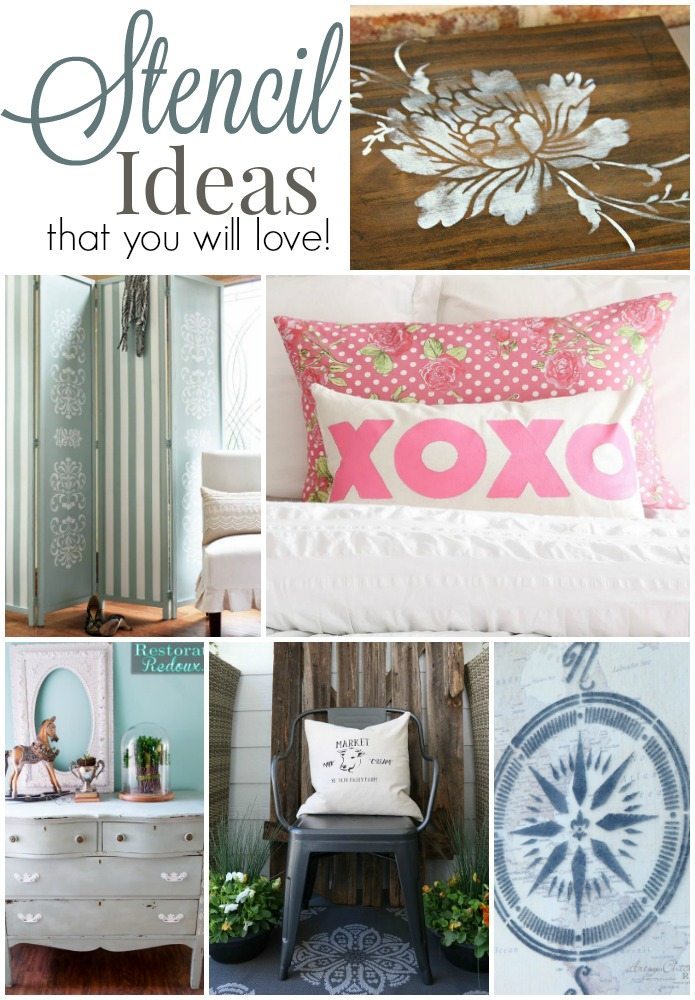 Visit the other awesome stencil projects:
Join us next month for Spring Decor Using Baskets – vignette, centerpiece, wreath—-anything. Click here to become a part of our Decor Enthusiast Facebook community.