Hula Hoop Spring Wreath
Our 10 Minute Decorating group is back this month with fast and easy spring ideas! I love spring, everything looks so fresh and green and colorful. I couldn't resist making this easy tulip wreath. You only need a few items and a little time to make one.
Be sure to check out all the fabulous and fast spring decor ideas from my friends at the end of the post.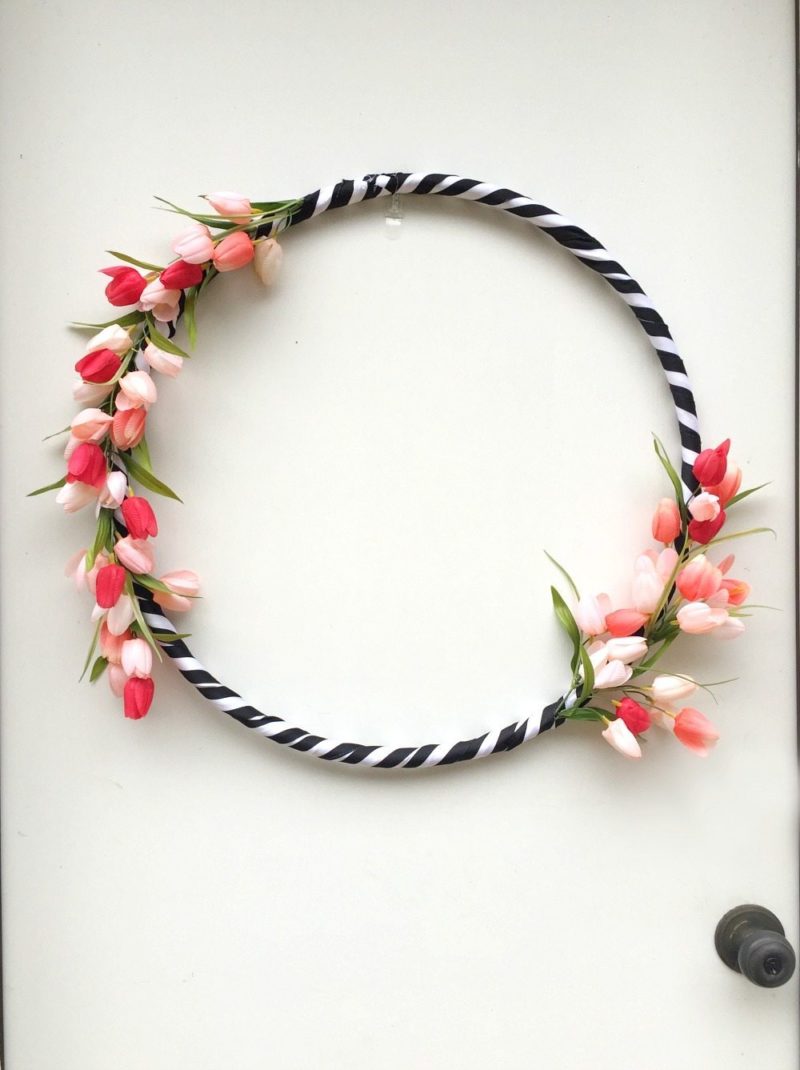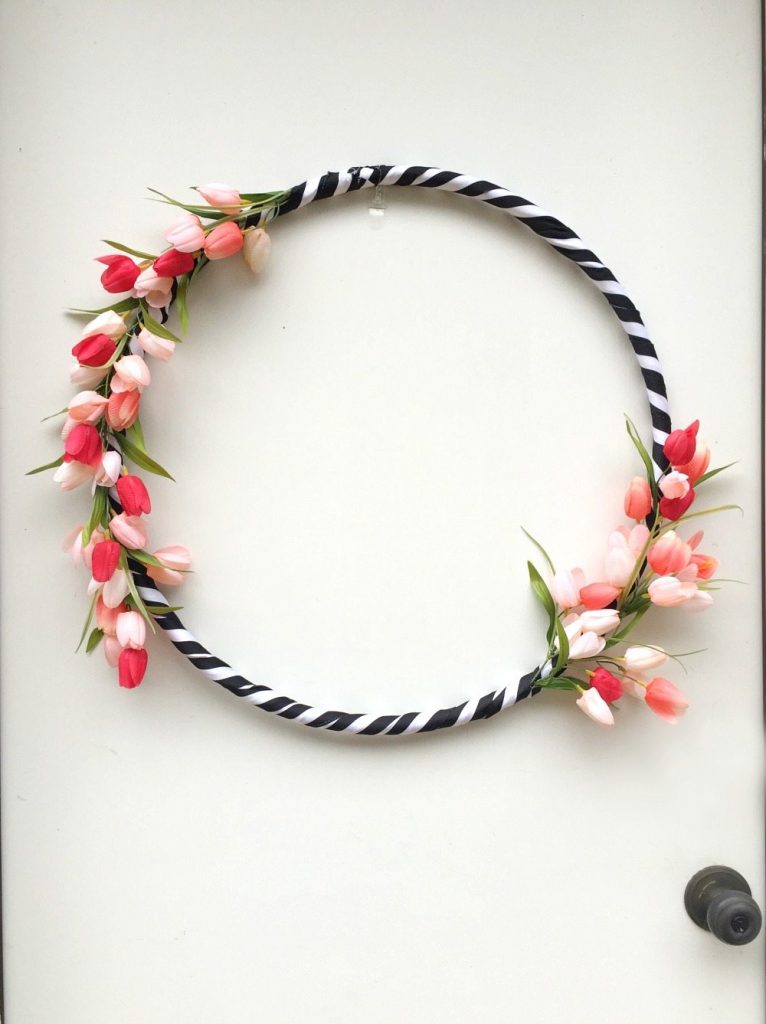 You need:
Steps:
Heat up your glue gun. 
Wrap ribbon around hula hoop. To start add a little hot glue to hold the beginning and end, add a little hot glue along the way to keep it secure.
Using the wire cutters, cut your flowers off, short enough to manage.
Hot glue the flowers to the hula hoop.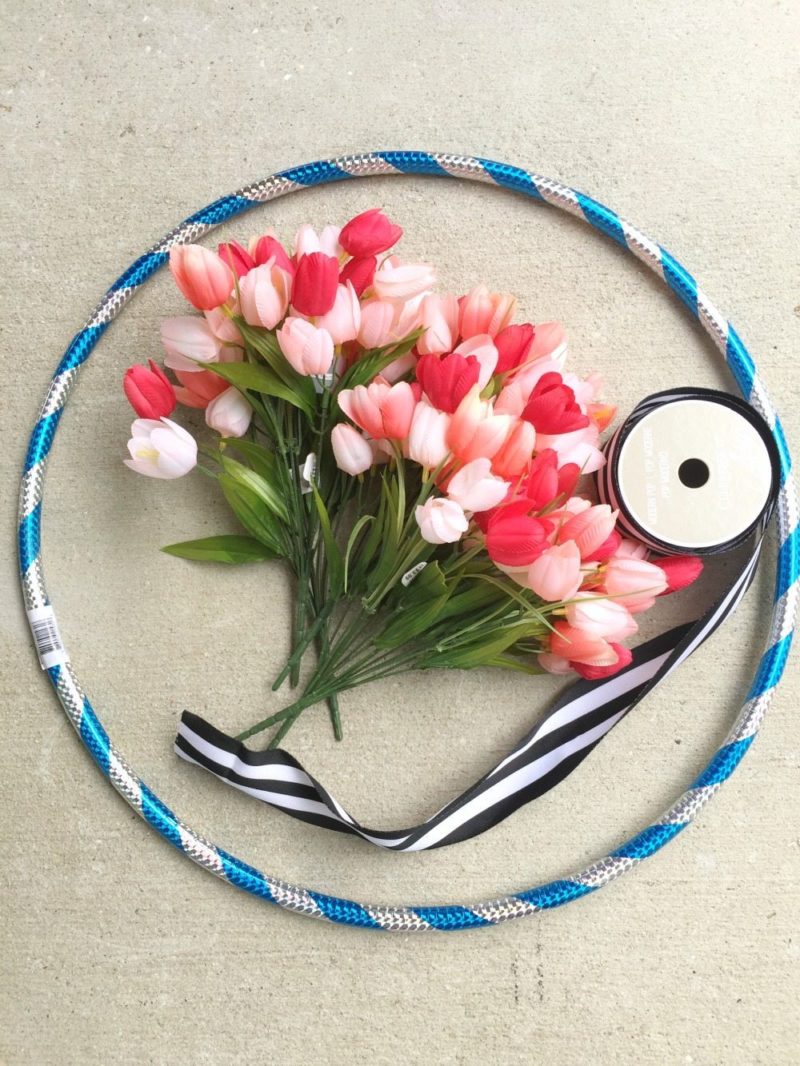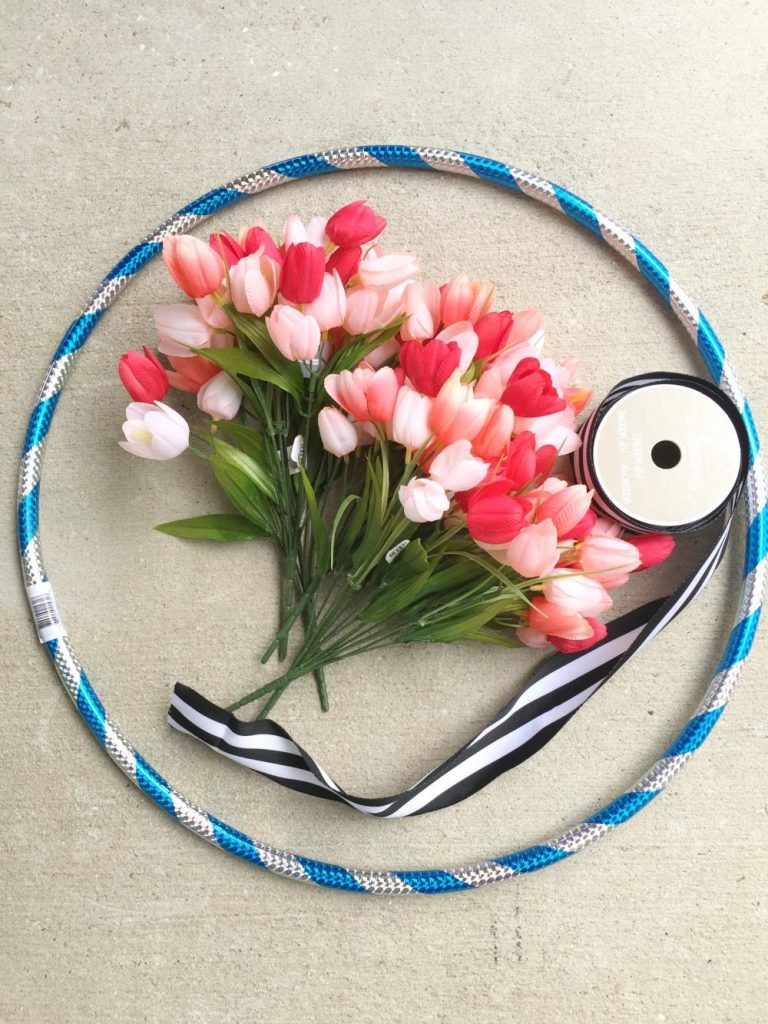 Beautiful, simple projects are my favorite. I'm an instant gratification crafter, give me three or four craft ingredients and I'm happy. I could never sew a quilt or knit a sweater, too time consuming. I love a project that you can start and finish in ten minutes or so.
You can find hula hoops and ribbon anywhere. The next time you're out grab these few ingredients and get creative.
I have so many colorful floral ideas running around in my head for this, in fact I bought hydrangeas and green ribbon, you never know when the mood might strike to make another one!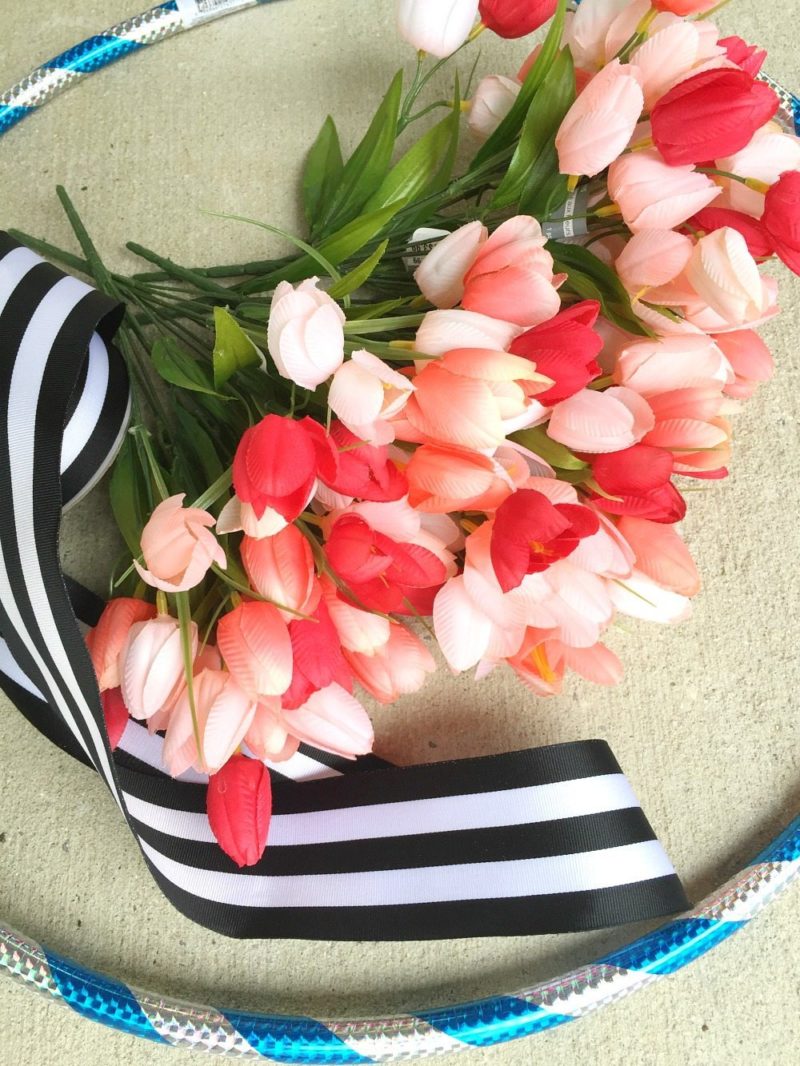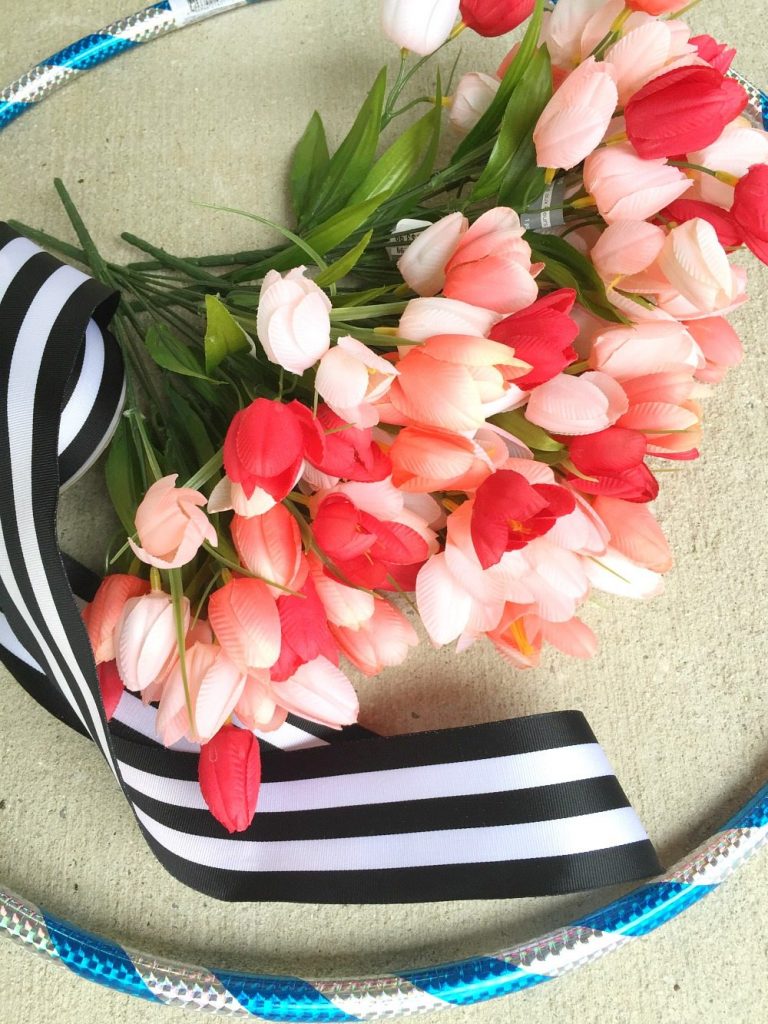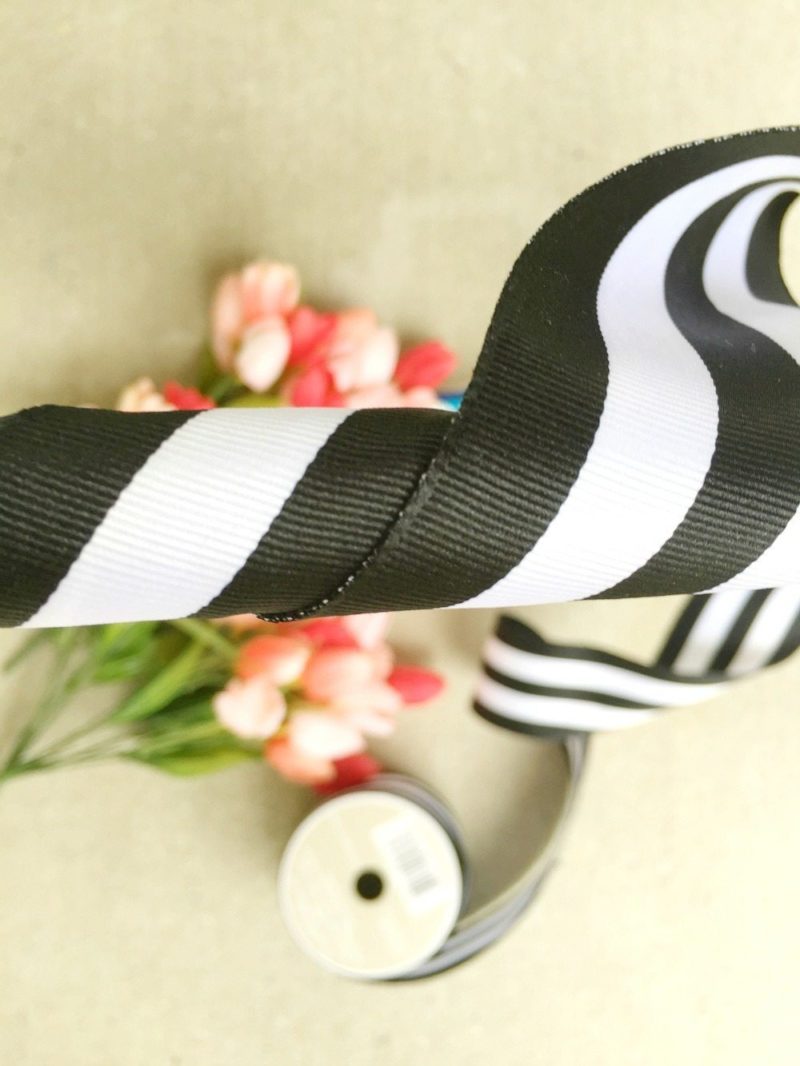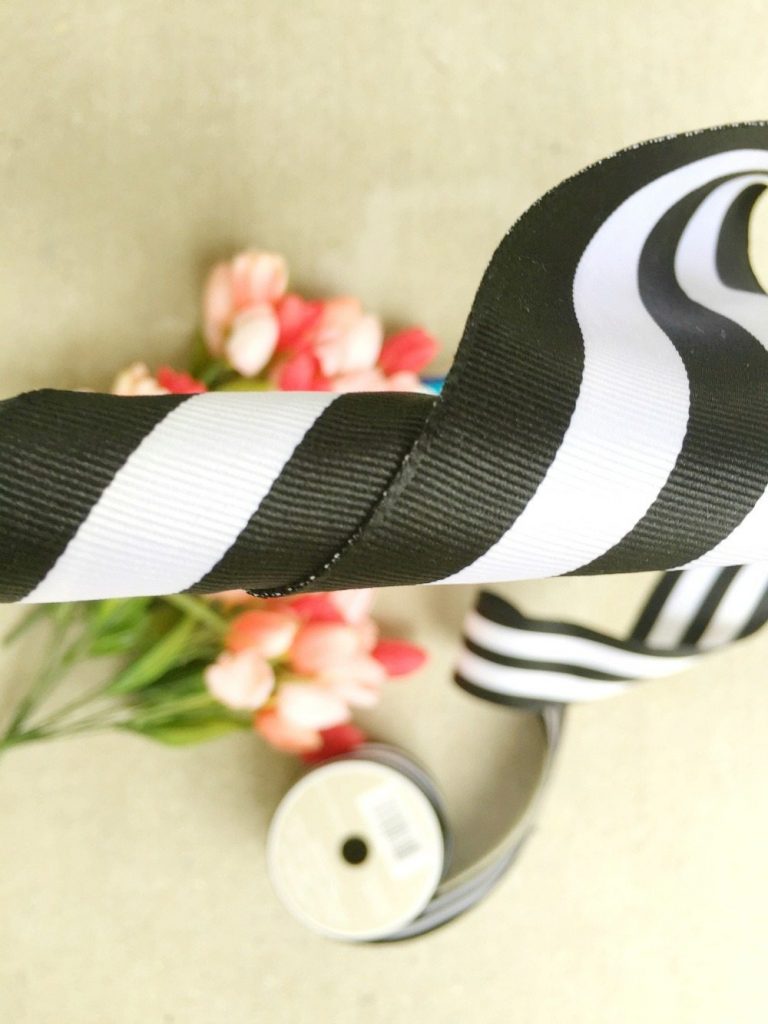 Wrap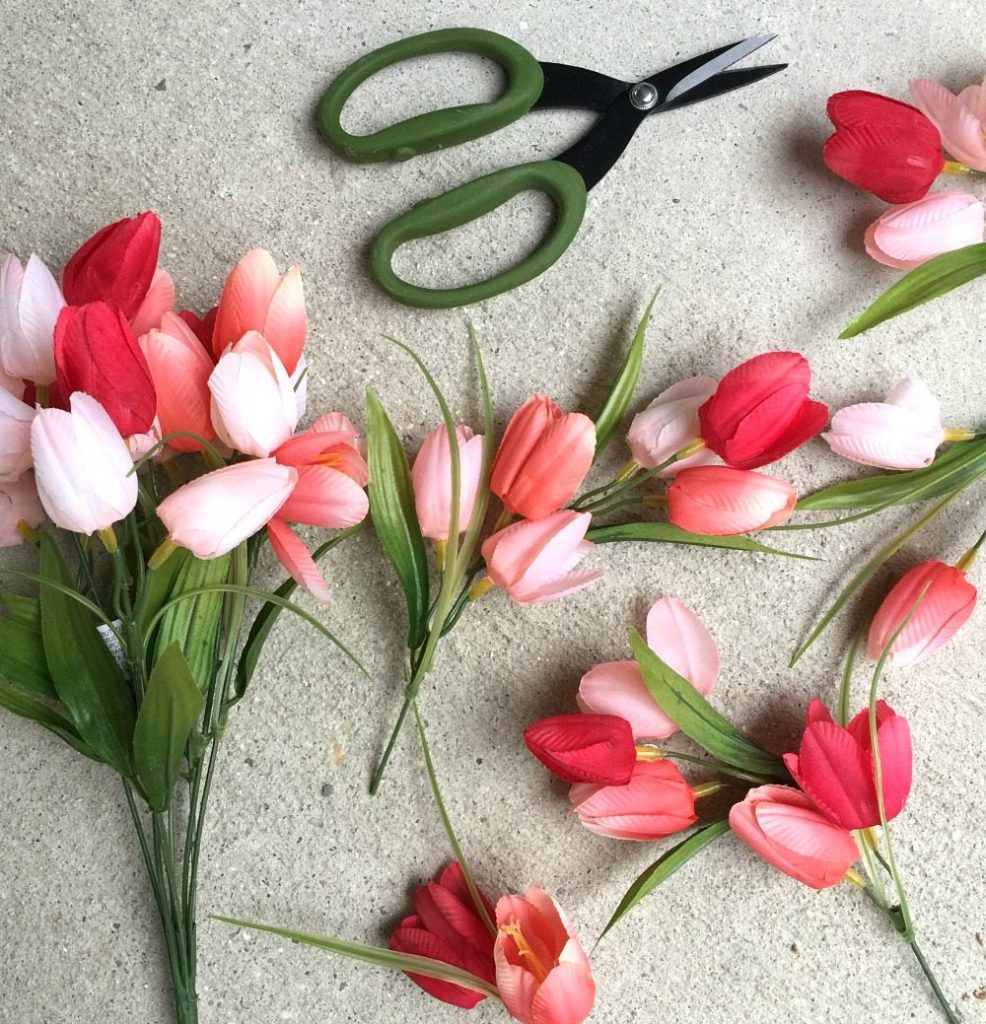 Trim and glue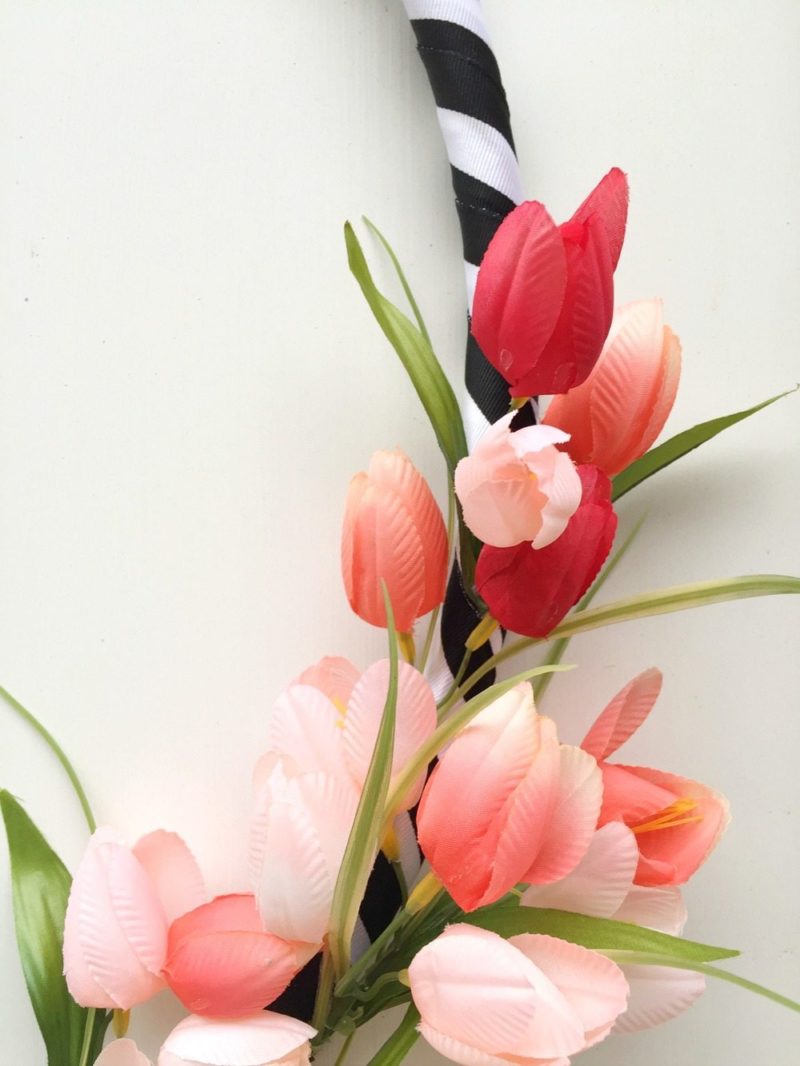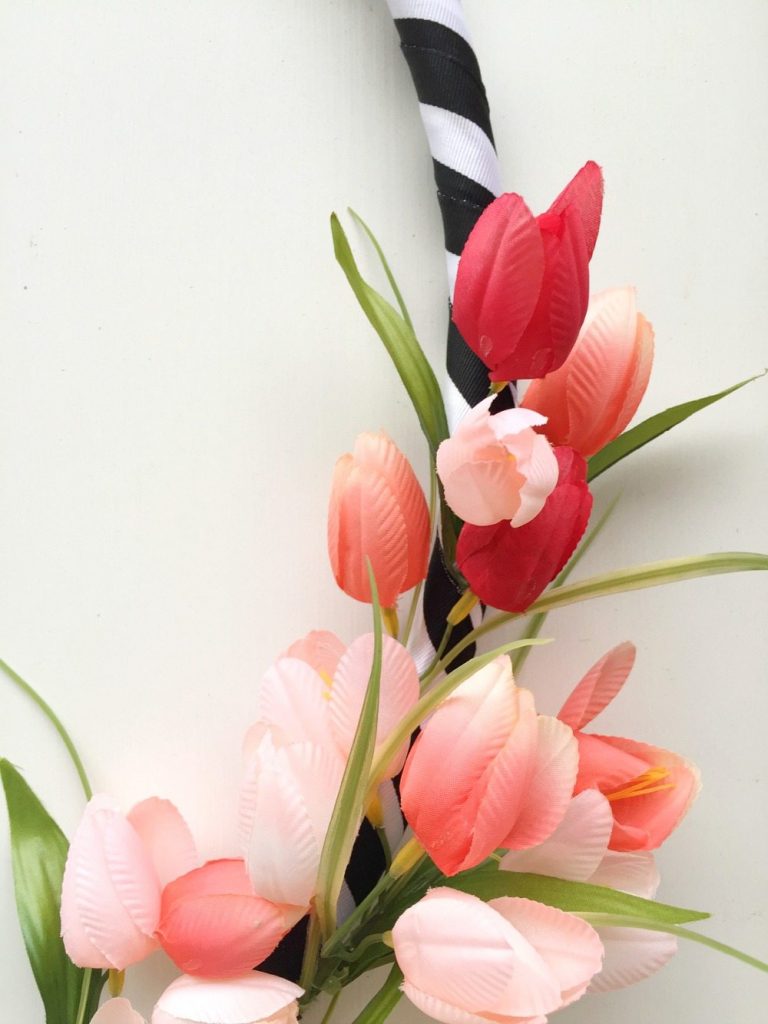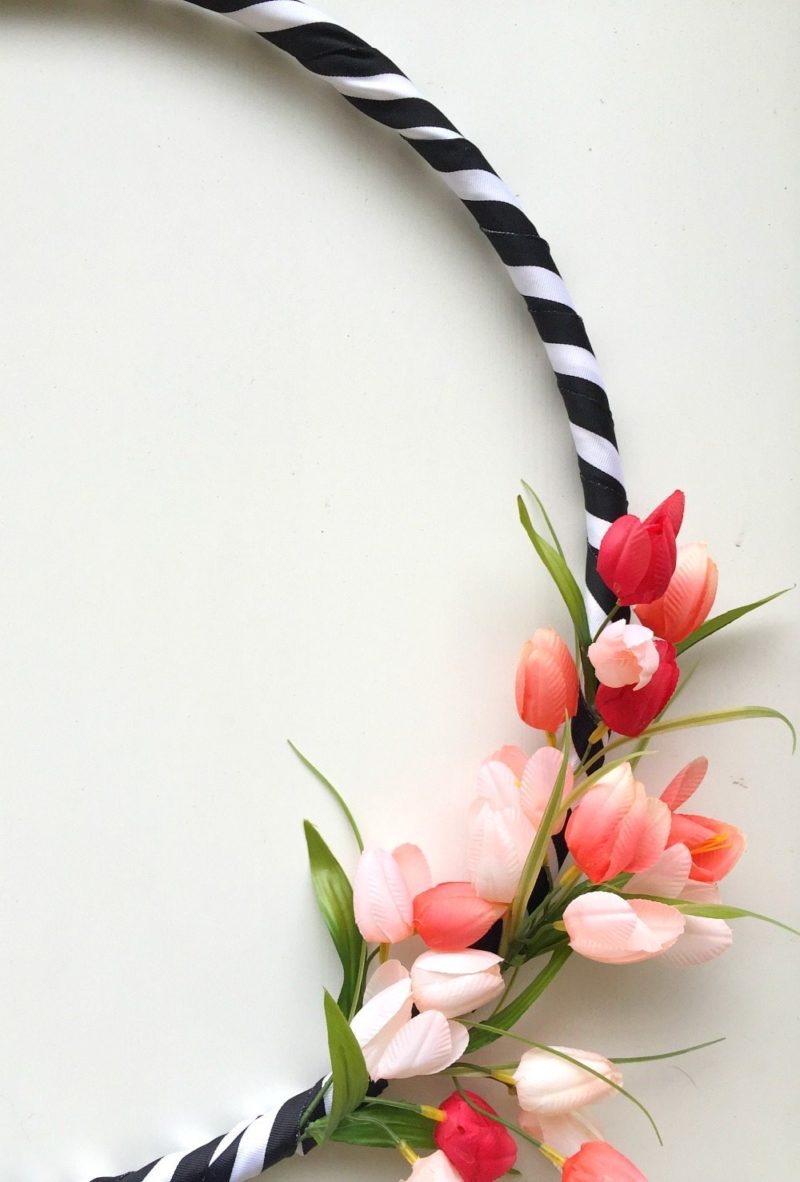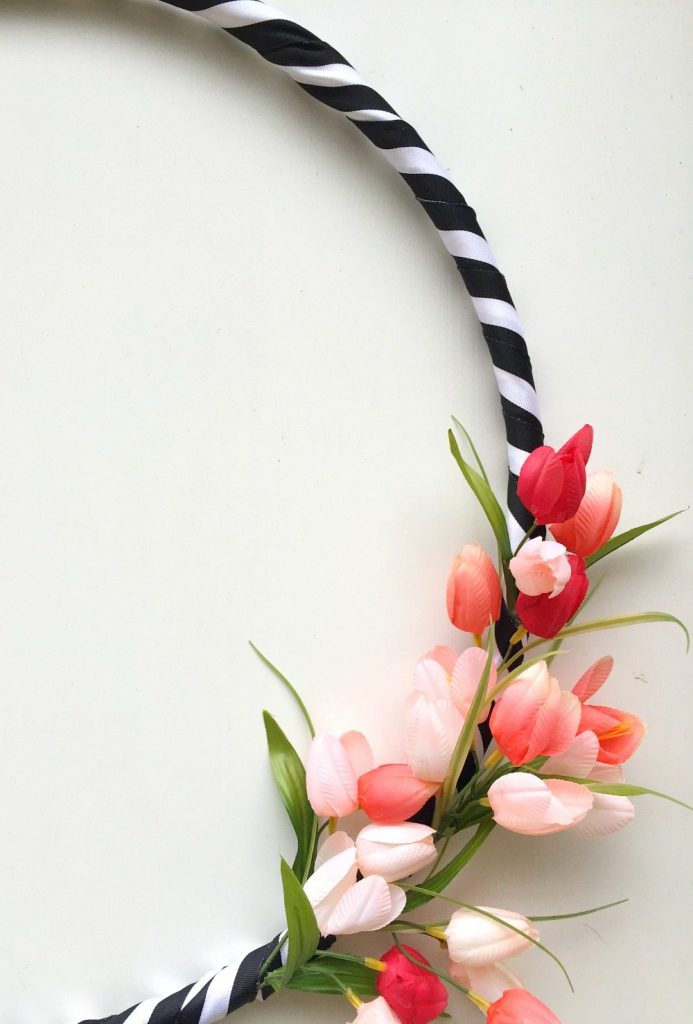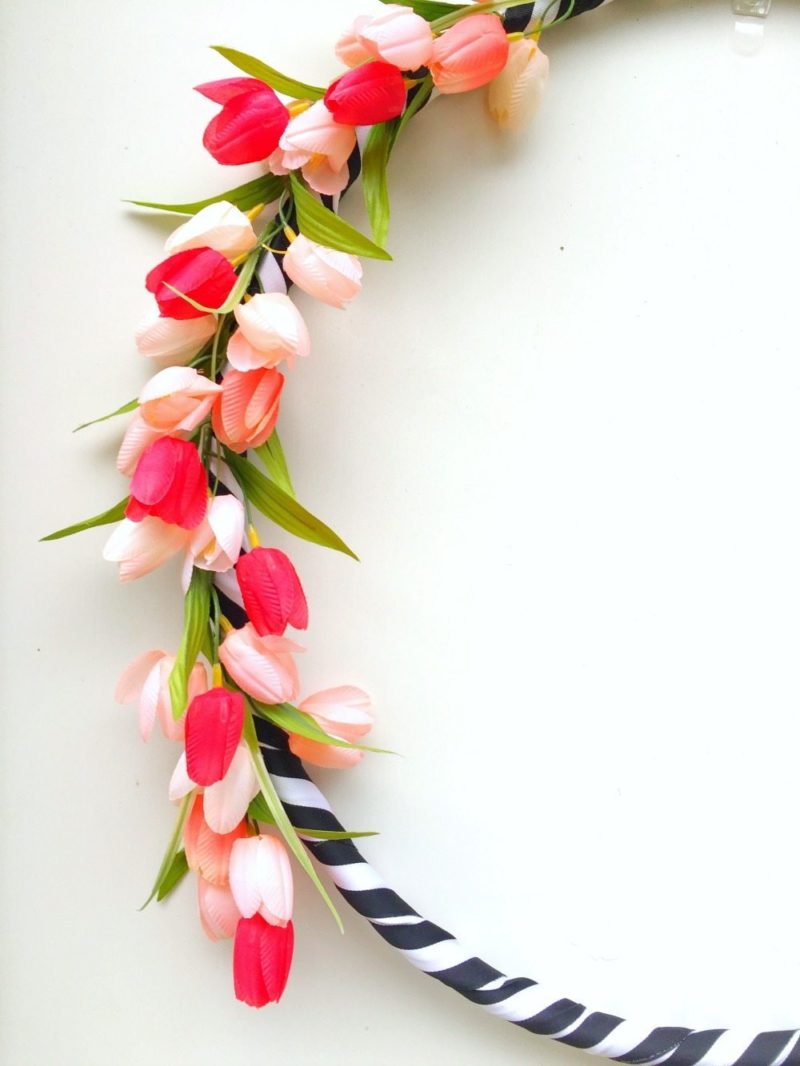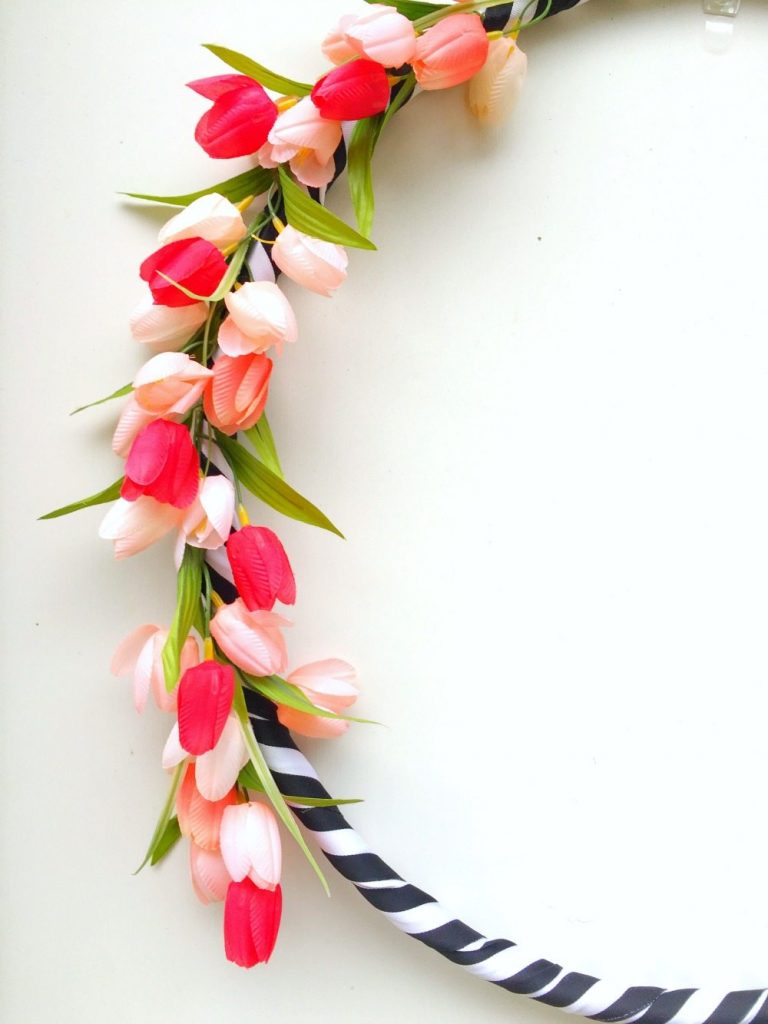 This version of the hula hoop wreath is quick and easy! You can decorate your front door today!
It would perfect on the wall in your house or add one to the mantel.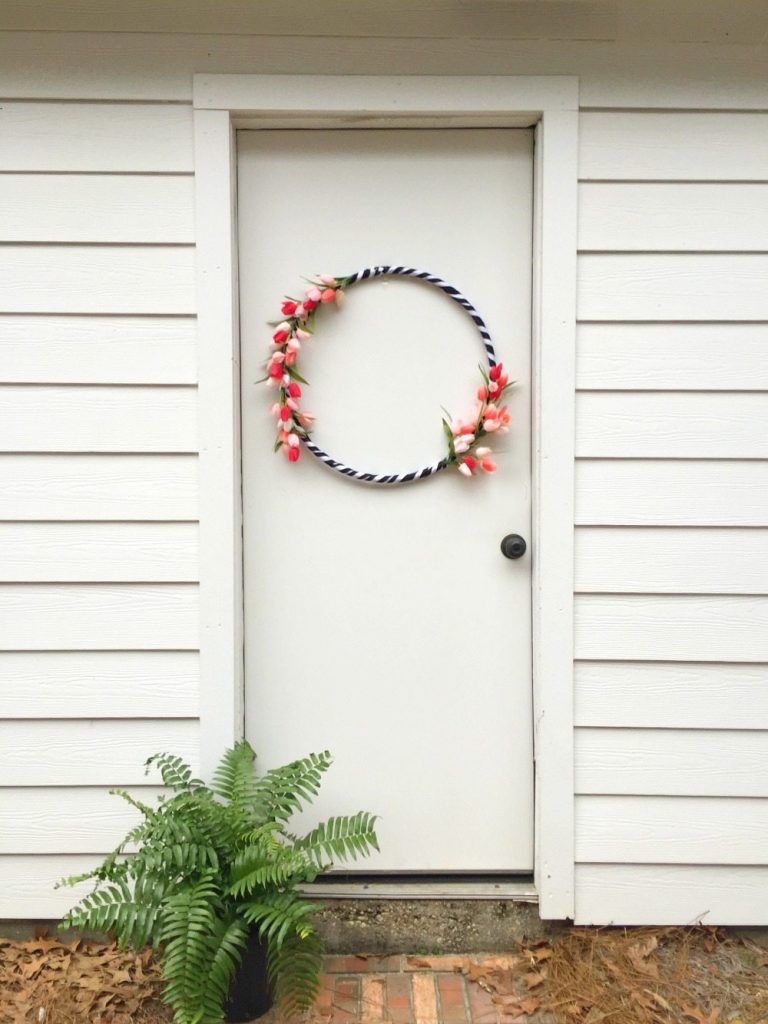 Be sure to tag me – Refresh Restyle Facebook or Refresh Restyle on Instagram if you decide to make a tulip wreath, I'd love to see it!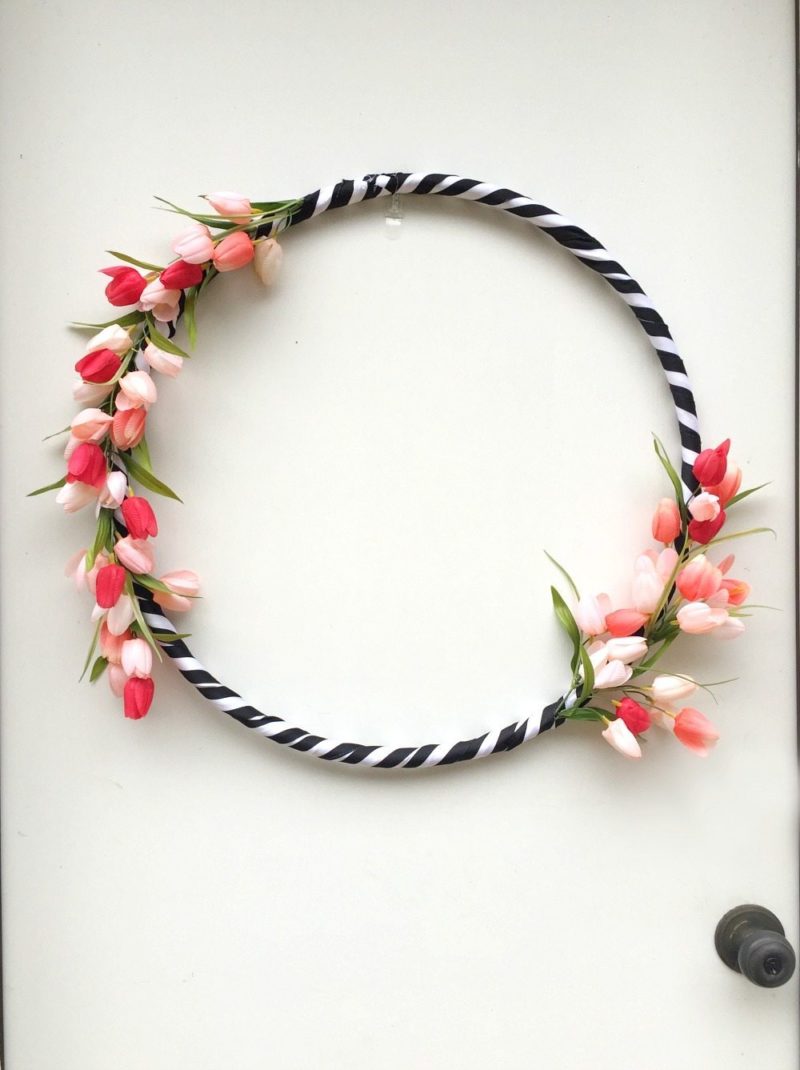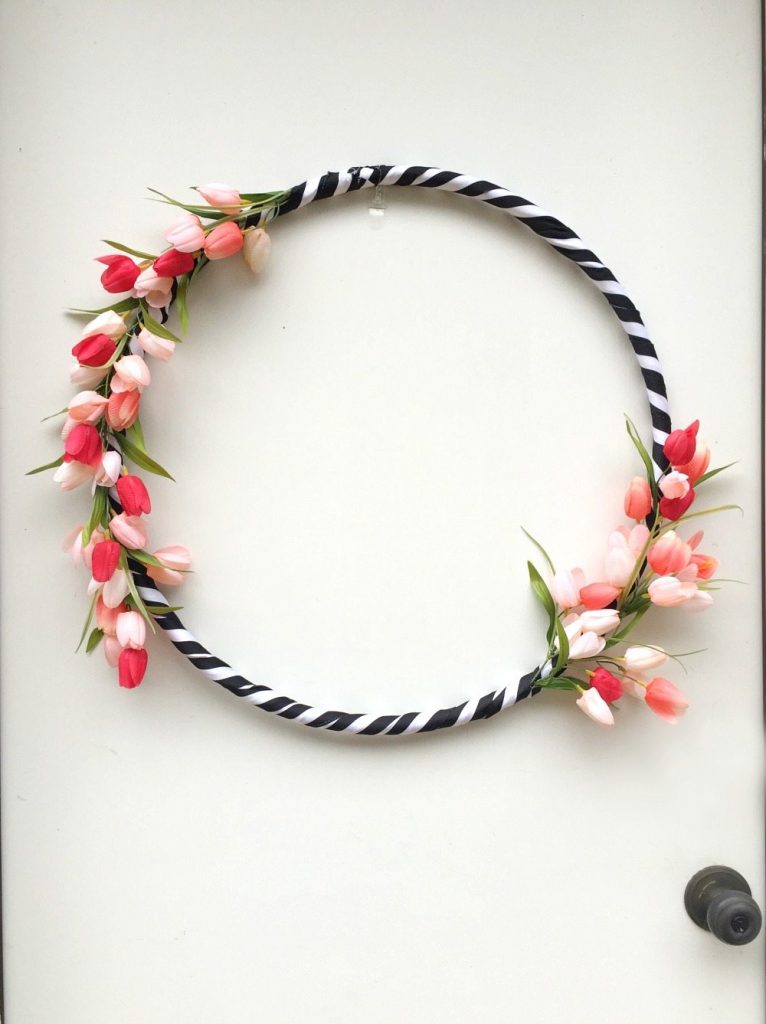 Now it's time to visit my fast, fab 10 Minute Decorating friends: