Ikea Hack Vintage Paper Cutter

I know I'm not the only one inspired by Pinterest!
Today I'm joining a group of bloggers, to Rock Our Knockoff Tour – inspired by Pinterest!
After looking how and low and not wanting the pay the high price of a vintage paper cutter, I decided to create my own.
Yes, I got it from the kids section at Ikea. It's the Mala Tabletop paper holder.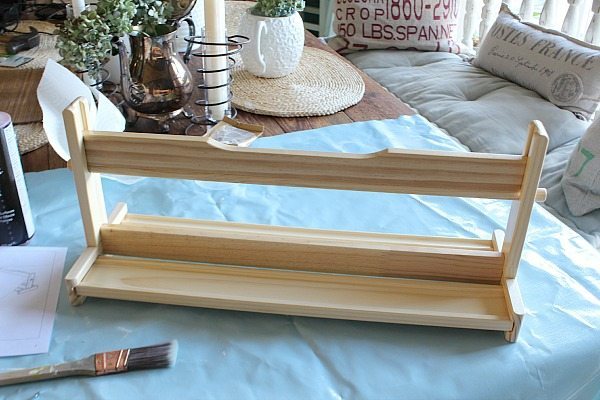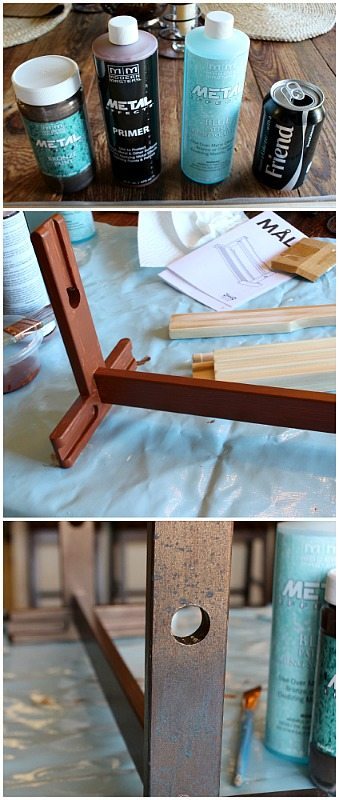 I used Modern Masters Metal Effects – Bronze with Blue Patina
Paint the piece with primer first, let it dry according to directions.
Paint the bronze paint over the primer, let that dry.
Use a spray bottle to spray on the blue patina aging solution.
Great for making wood look like metal.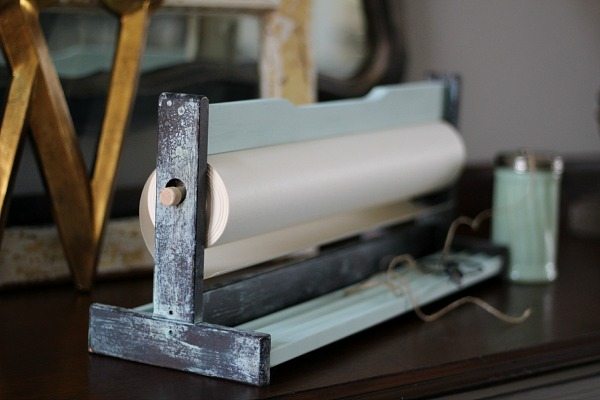 I used the Metal Effects on the center only and painted the rest with spray paint.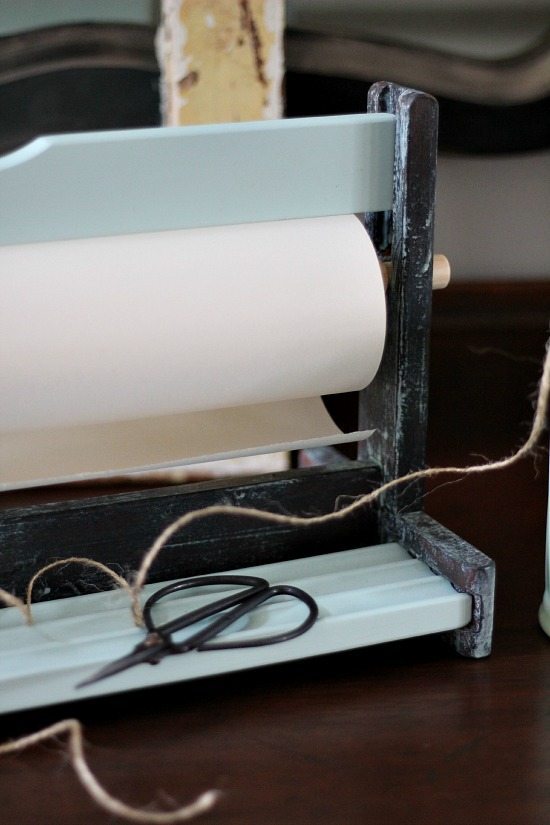 What do you think about my Pinterest ispired Ikea Mala hack?
Sharing at: Coastal Charm
Be sure to check out these awesome ideas too: