A while back I talked about cooling my kitchen, you can see that here, but here's where I am so far.  I never finish.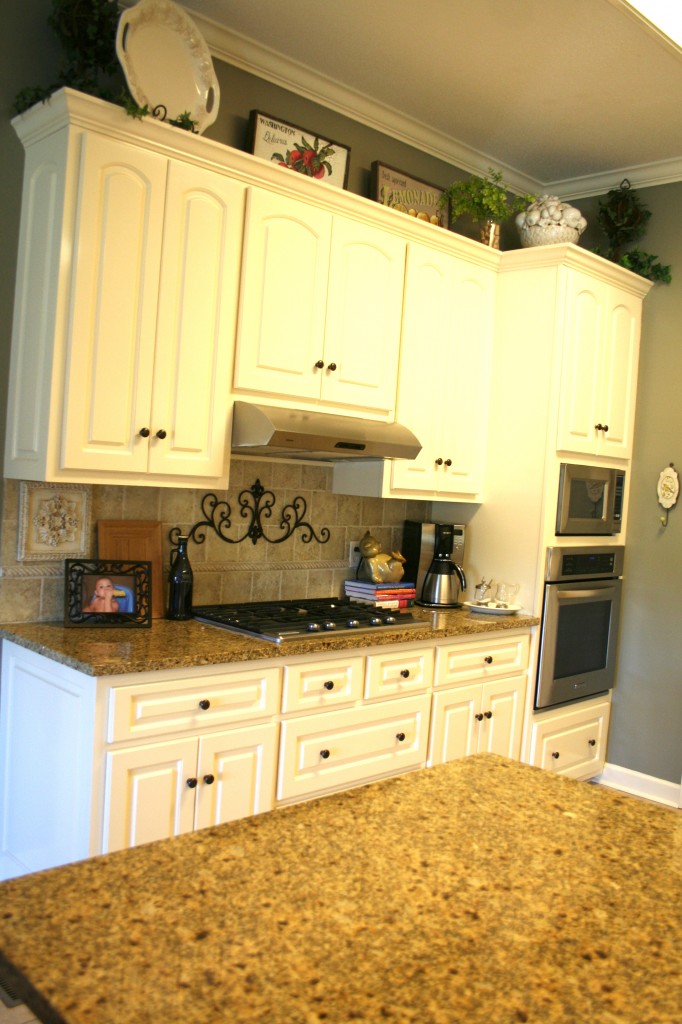 The oven really hasn't been used much since February, when Mr. reFresh and I went on a diet.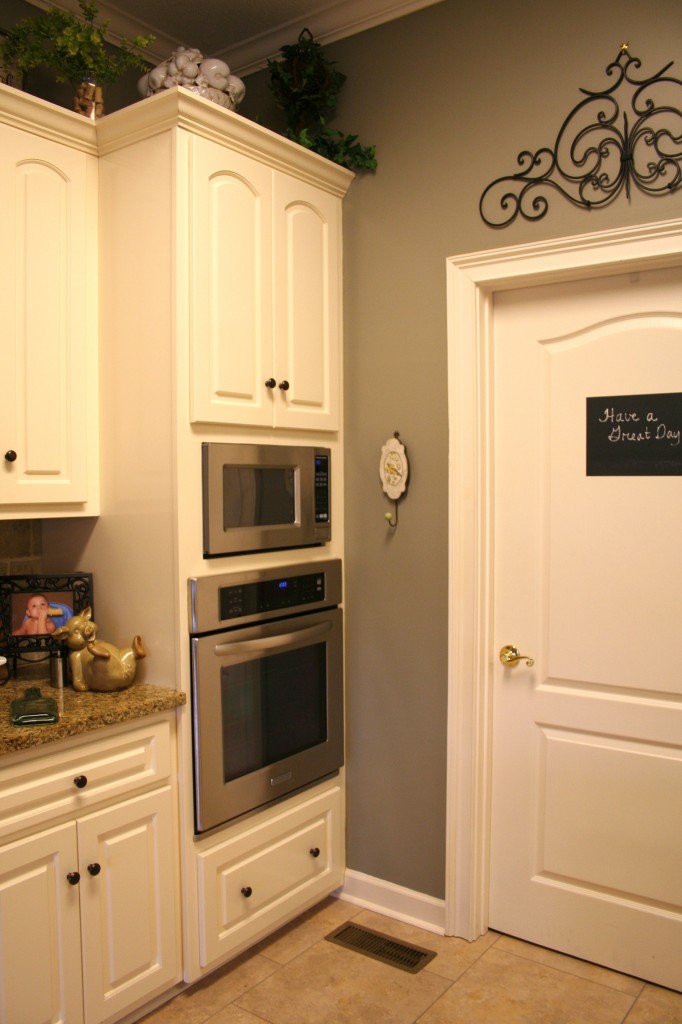 The kitchen is where I do most of my projects, thank goodness for granite.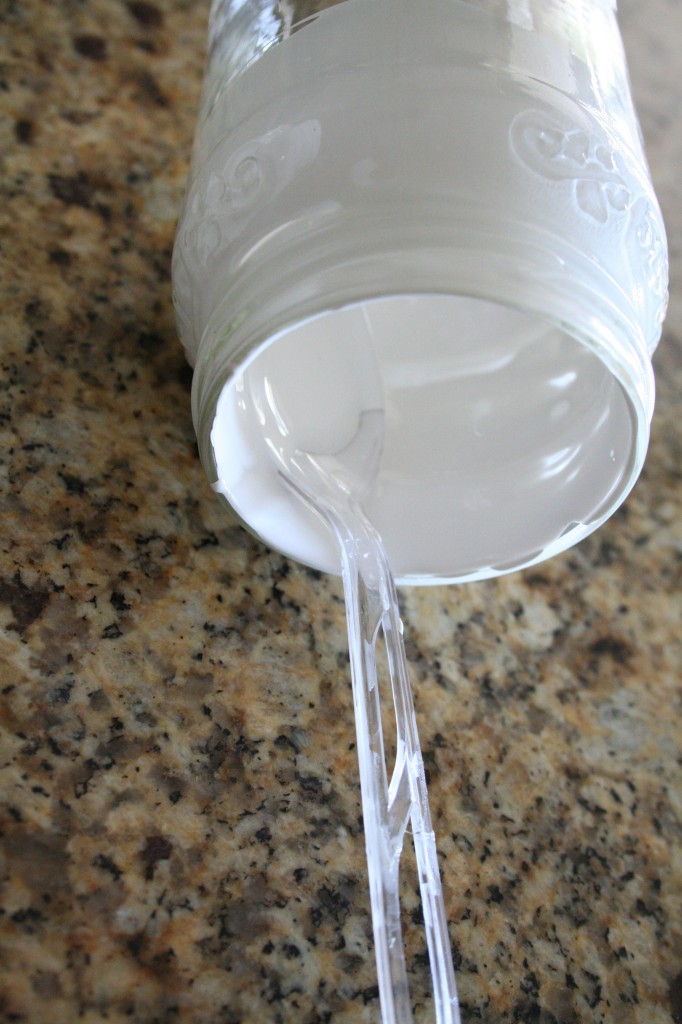 It has a large eat in area. Please ignore that other Federal convex mirror, it's headed to the lake. I must say I got a little obsessed with them after I got the first one. I bought a total of three. I know I'm sick.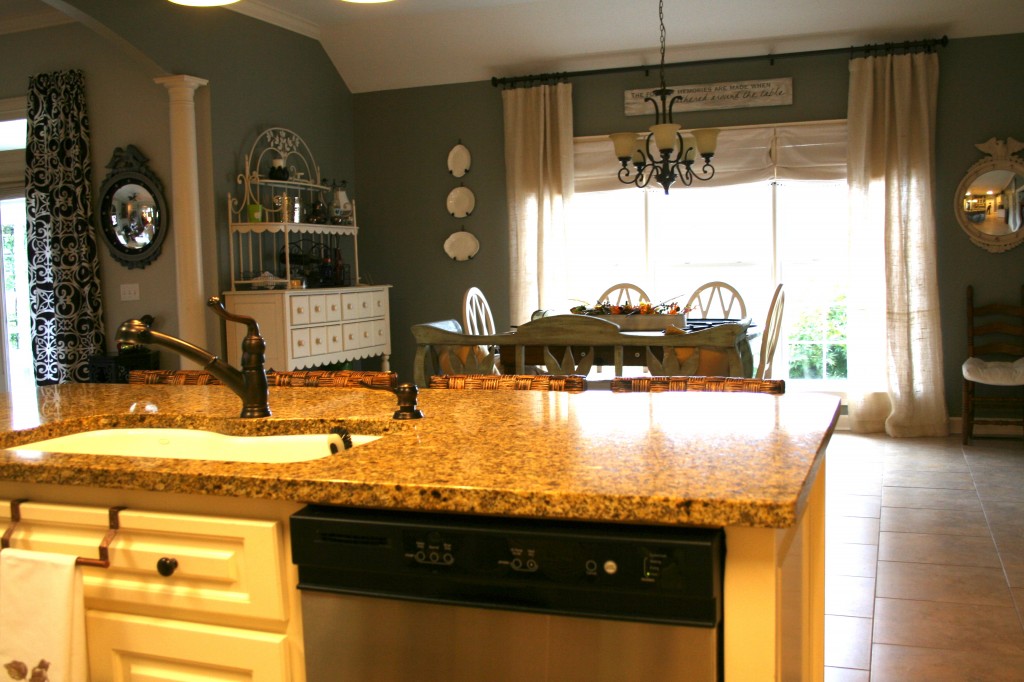 I never know what to put up there, so I'm sure these are short lived.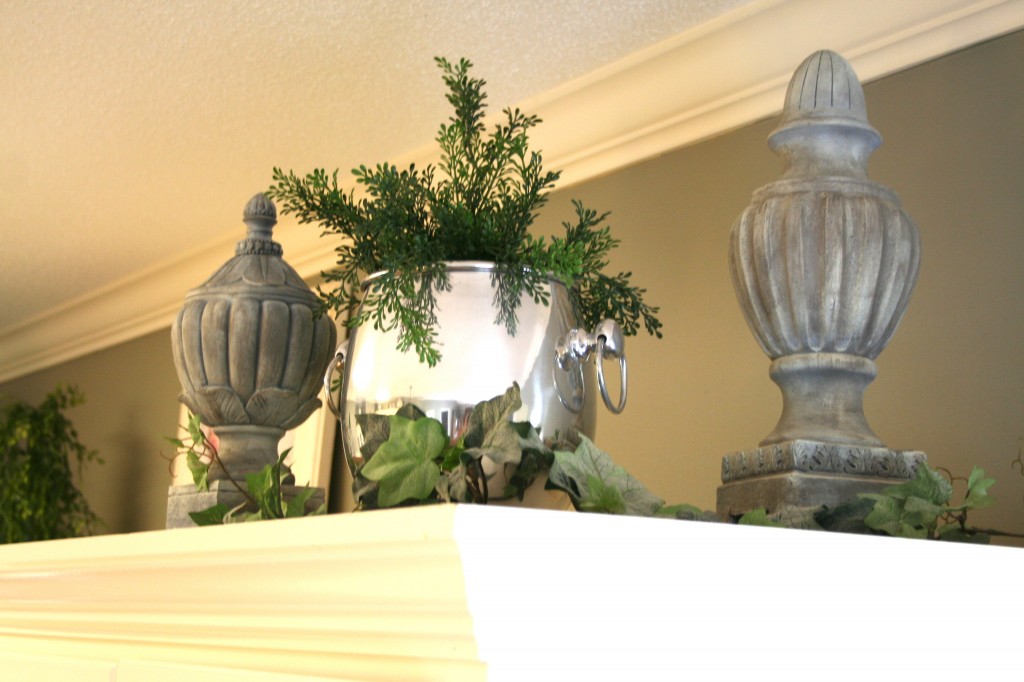 A view from the living room.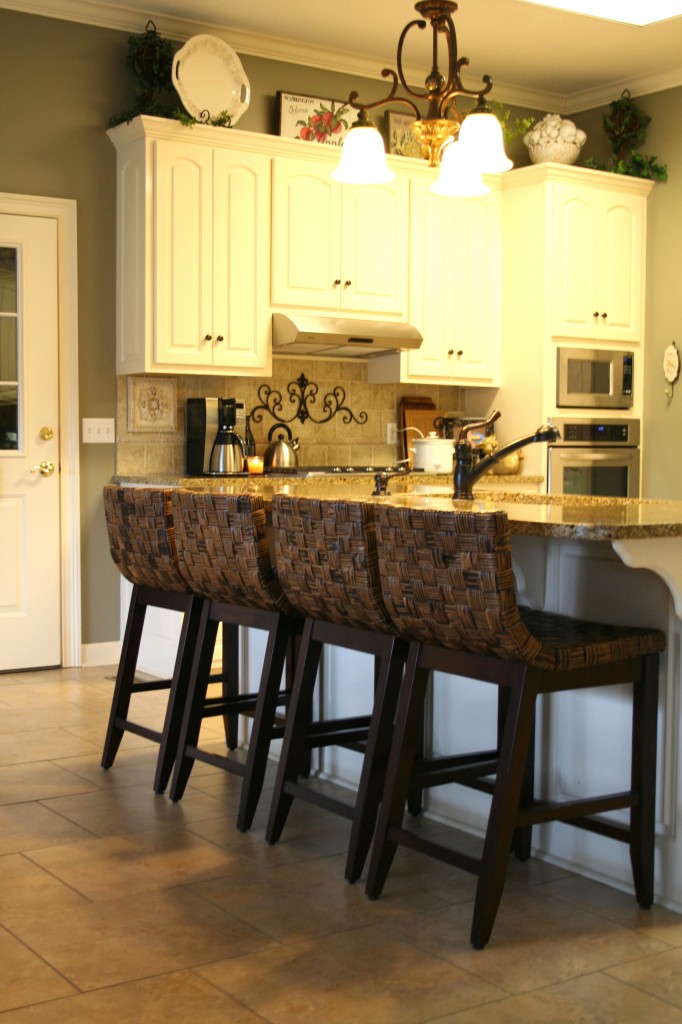 My view from the sink. The burlaps curtains here.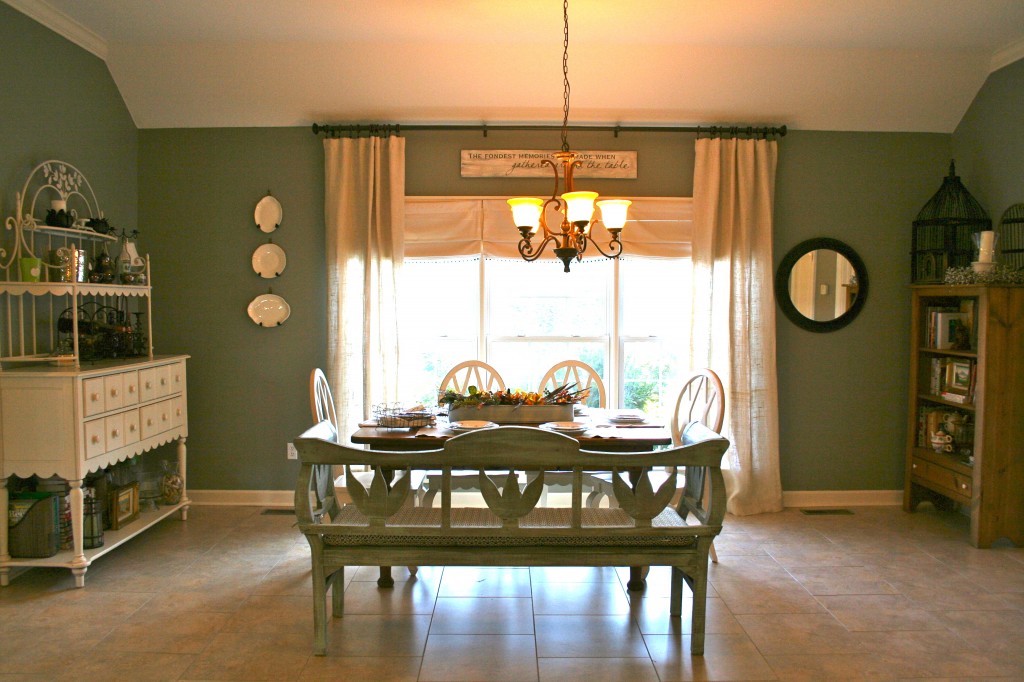 The painted island, it was red.
I love taking pictures…duh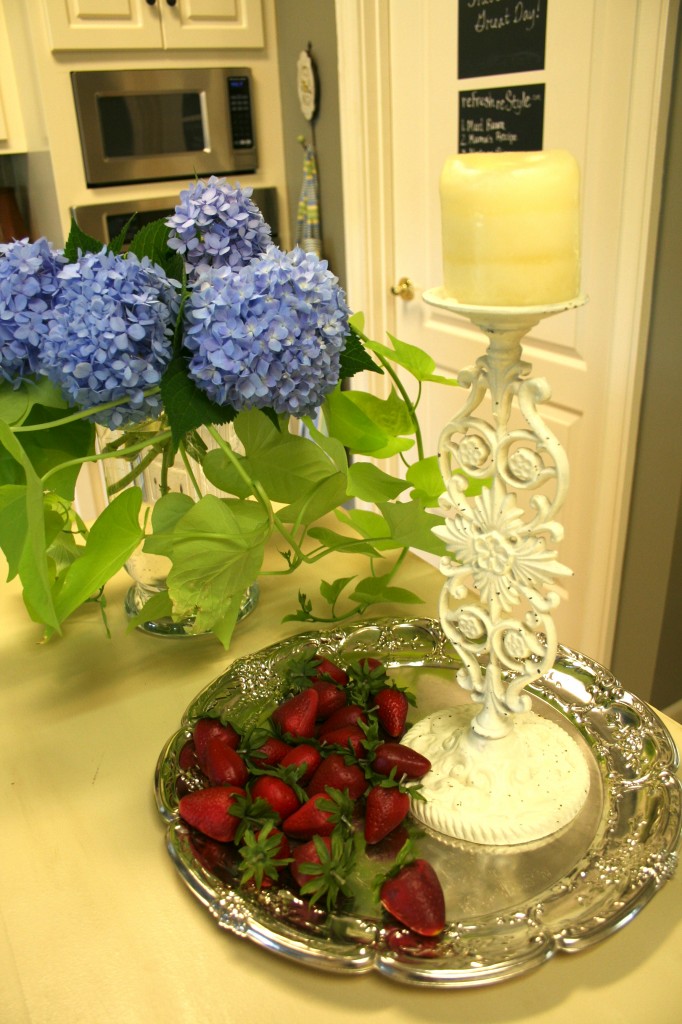 My son always wants to know if it's real, when he sees food on the counter. It's not…
I love my kitchen and the changes that I've made. Some ideas were posted here.
Sharing at: