Jingle Bells, Jingle Bells, Jingle All the Way….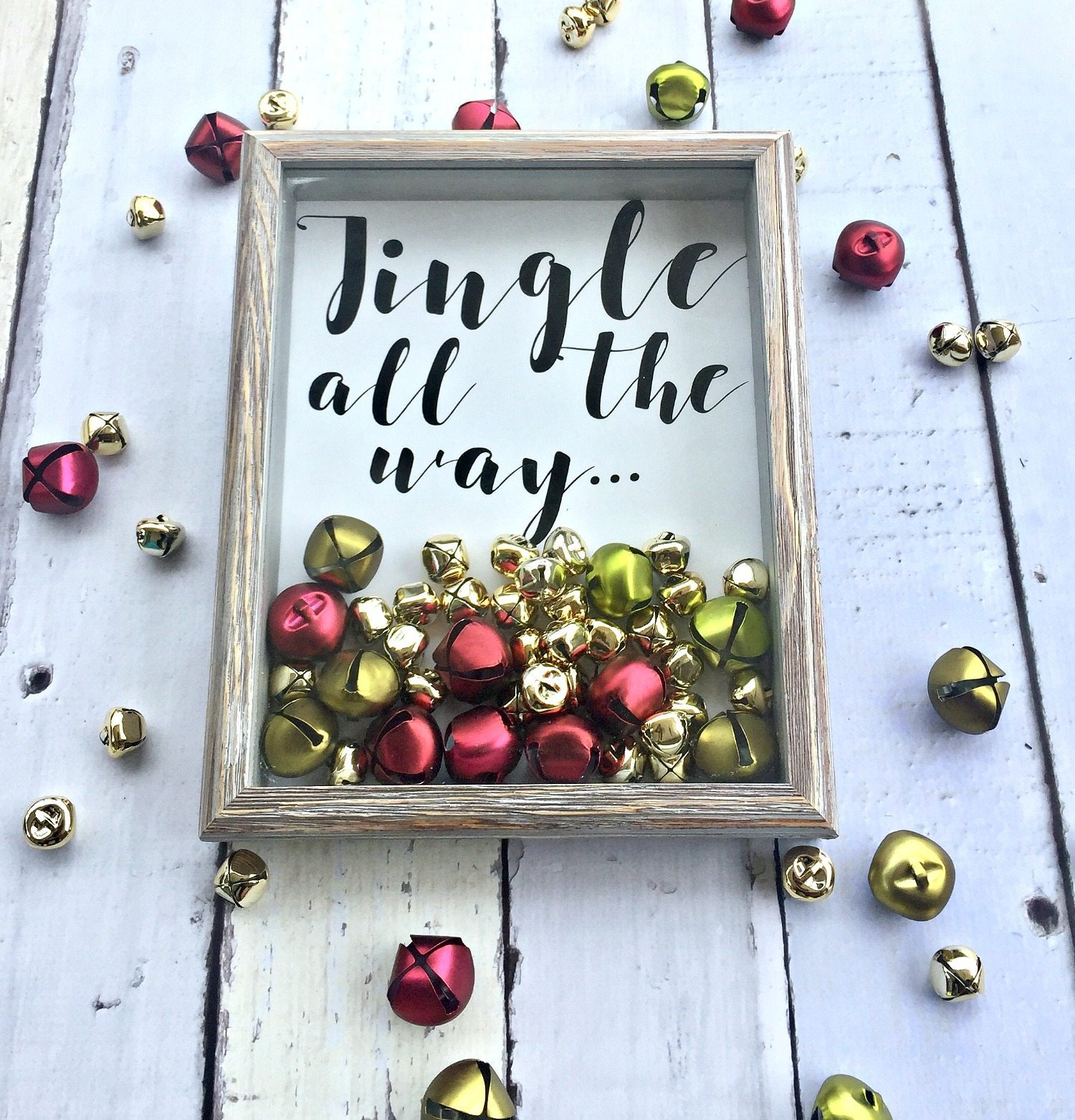 This has to be one of the easiest vinyl projects EVER!  It only took about 10 minutes to make.  It will take me longer to share the steps with you than it actually took to make it.  And it was very inexpensive to make.  I picked everything up at Hobby Lobby…all on sale.  The shadow box was $6.50 and the bells were about $3.50 per tube.  And honestly, you could get by with one tube, I just liked the variation in the color and size and with Christmas coming up I can use what I have left on other projects.
Supplies:
Scissors
Squeegee Tool
Bells
Shadow Box (Hobby Lobby on sale)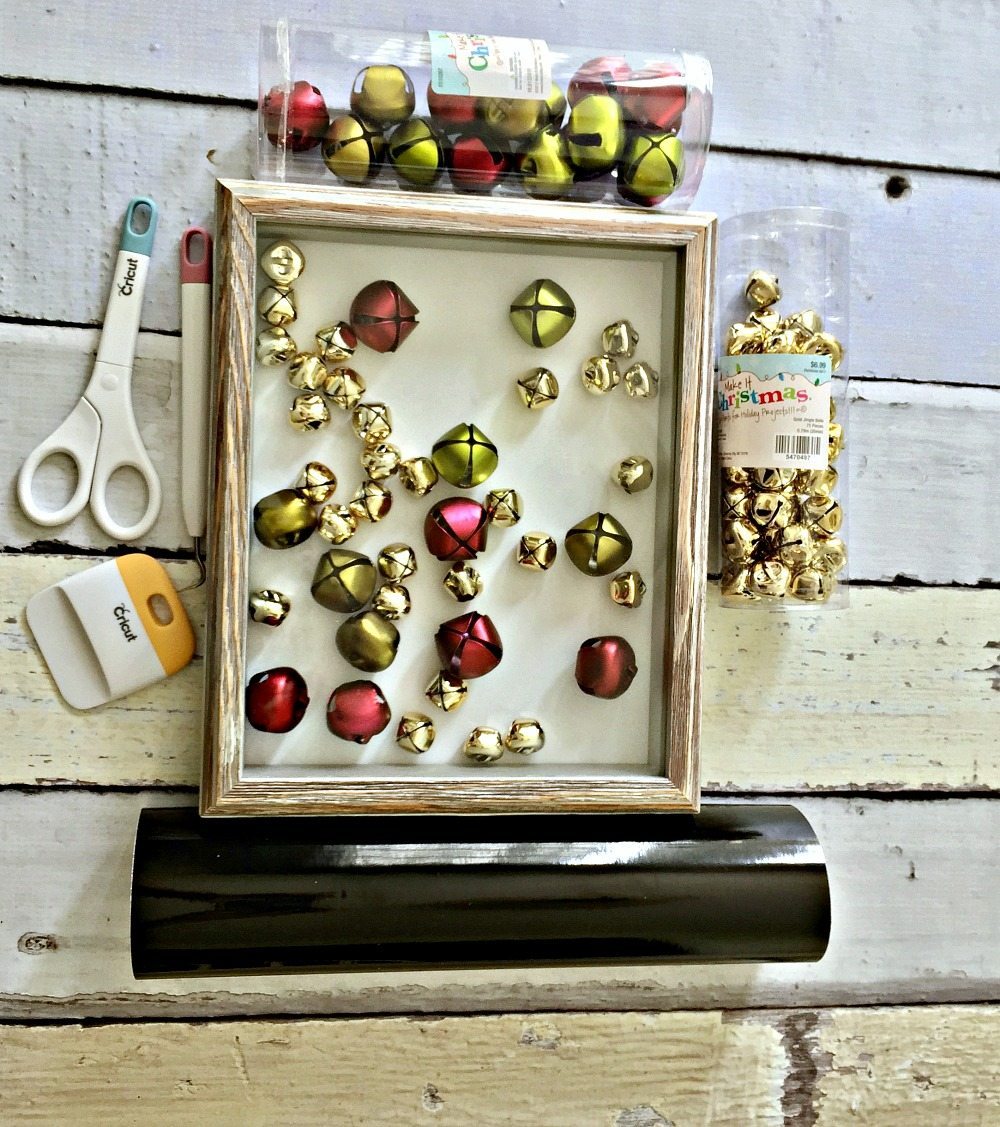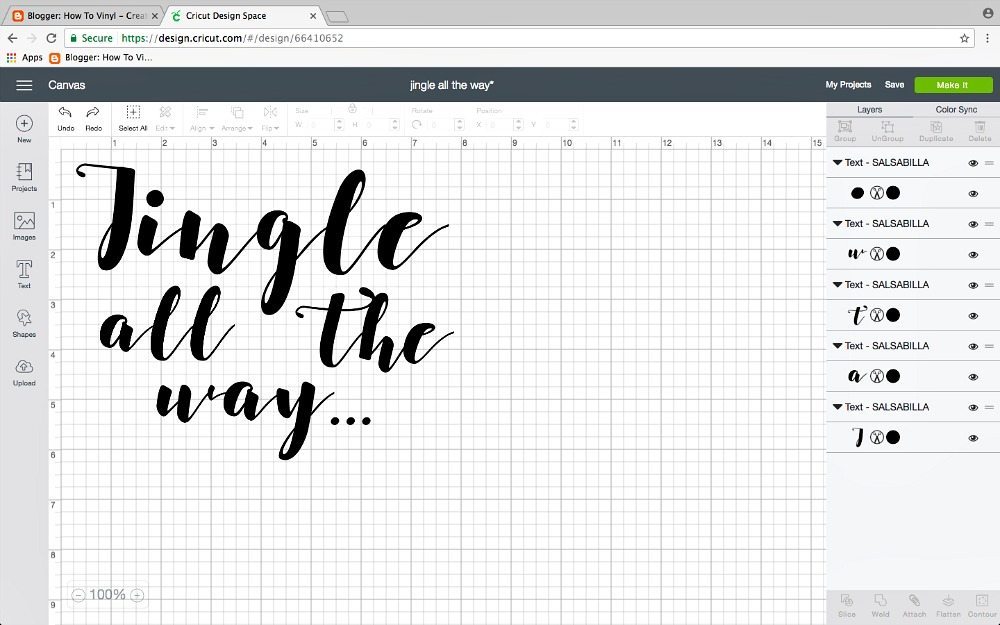 I cut my Jingle All The Way out using my Cricut Explore Air 2, and used glossy black vinyl which I just squeegeed onto the back of the liner that comes in the picture frame.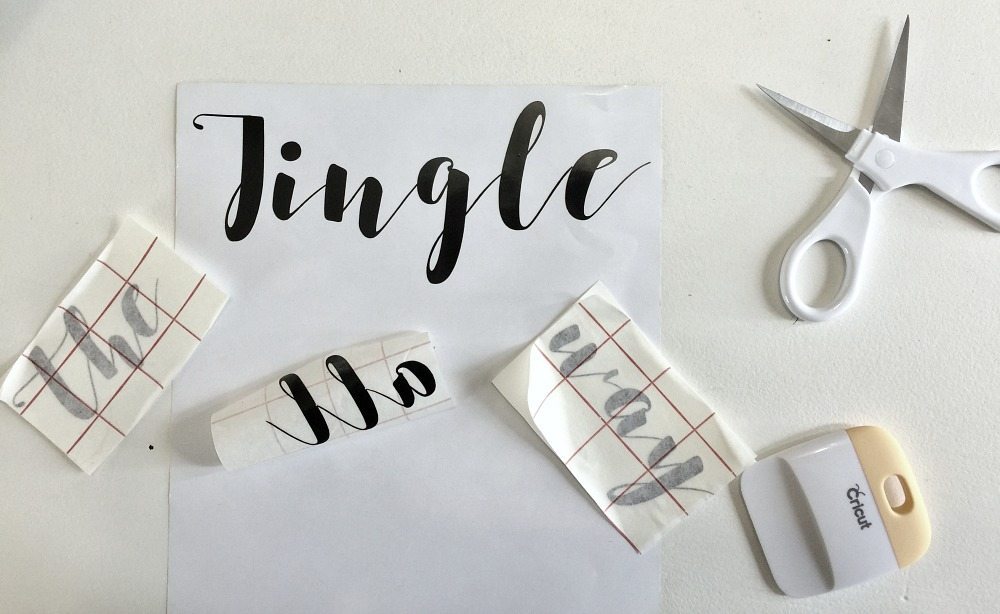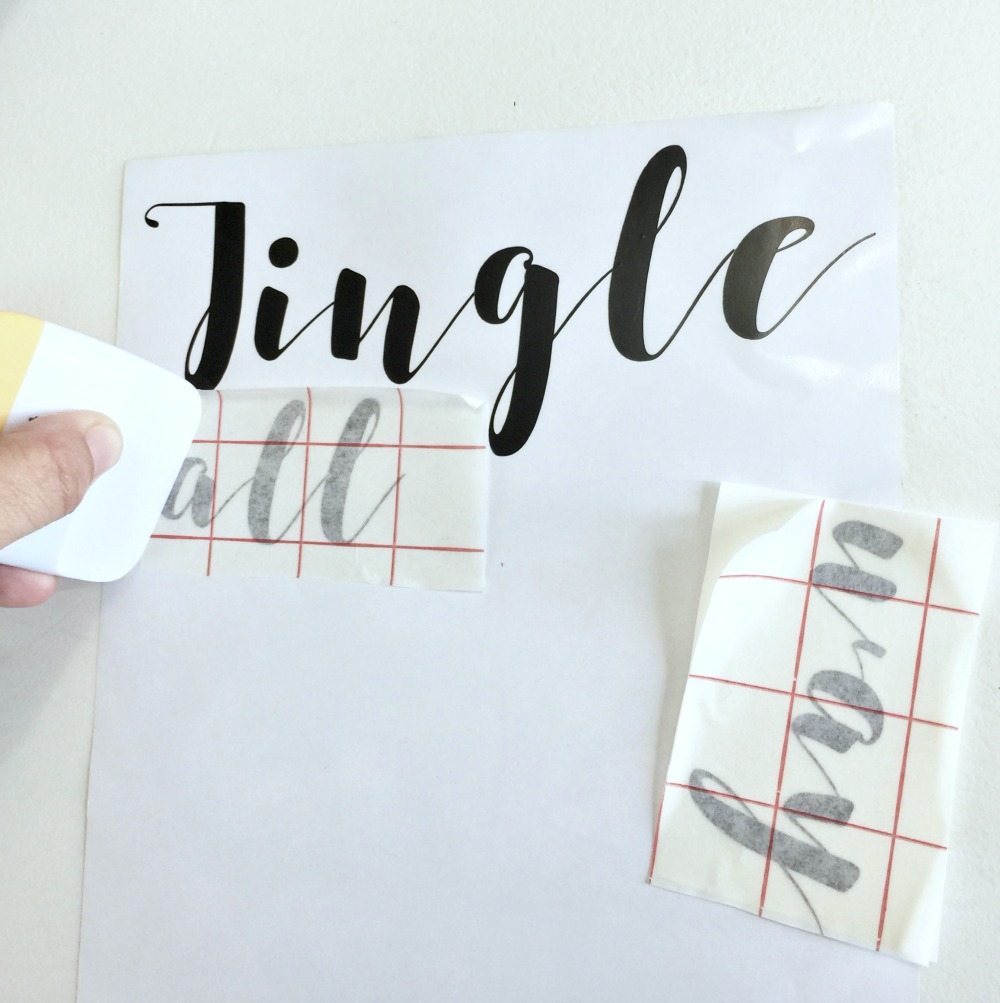 While you have the back off of your shadow box picture frame add the desired amount of bells.  Once you have added the bells, replace the Jingle All the Way paper and put the back back on the frame.  That is it.  So simple!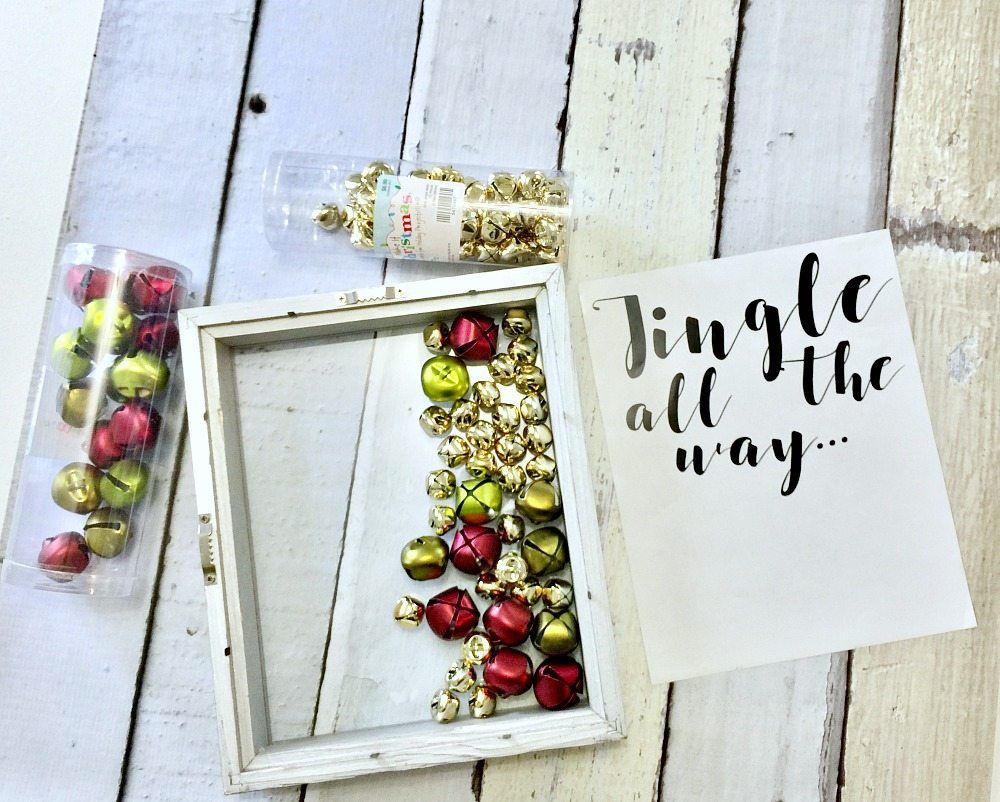 Super cute Christmas decor idea or it would make a great gift!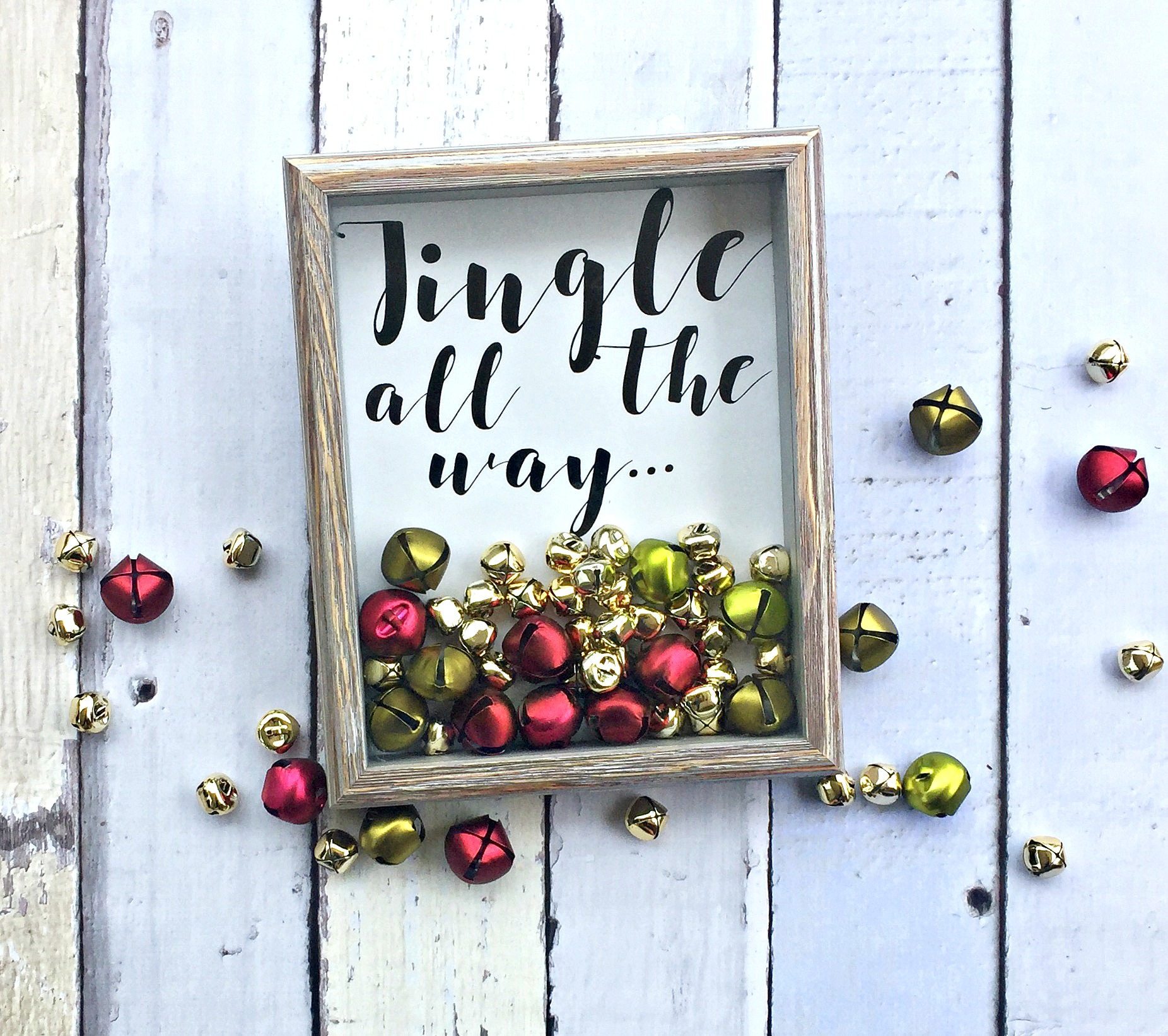 Pin it for later!