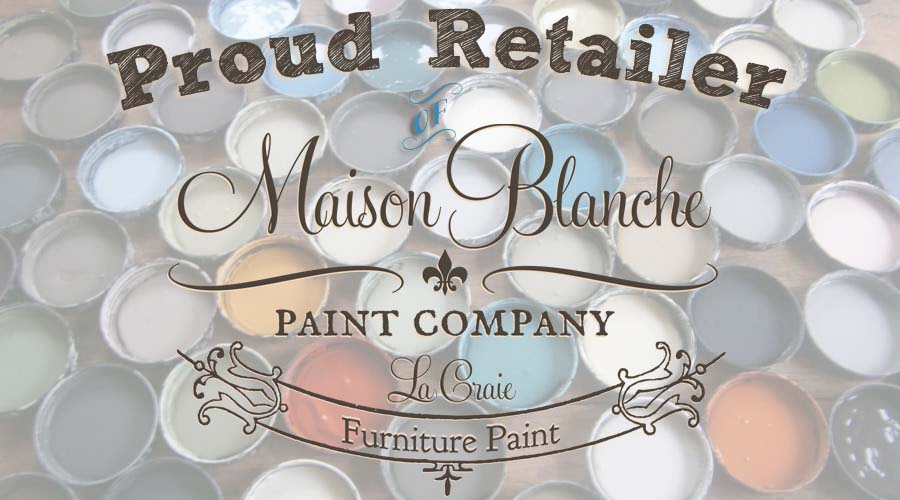 My paint partner and good friend, Jamie of 
Southern Revivals
, and I are proud to offer La Craie locally at
Nostalgia
reVive*reFresh*reClaim
La Craie is a premium Furniture Paint. Our exclusive formula contains calicium carbonate allowing adhesion to almost any surface. La Craie was designed with you, the creative and conscious consumer, in mind.
La Craie dries to a soft, velvety finish and is extremely low in organic volatile compounds, making it a green and eco-friendly alternative to oil based paints so often used on furniture. This water based paint has little to no odor; you can create your masterpiece just about anywhere without fear of reprisal from your delicate senses.
La Craie has been carefully refined and perfected to the last drop. It has been specially formulated for painting furniture, cabinetry, and trim. Silky and smooth, the paint can be applied using a variety of techniques in addition to 'straight from the can'. It can also be used to top off any existing furniture finish, without the need for stripping, sanding, or priming. La Craie will adhere to most surfaces. Add a bit of water and try it as a color wash. If you prefer your paint a bit thicker, simply leave the lid off for awhile. Use one color or layer several. Finish and protect with Maison Blanche Paint Company's Antique Wax.
La Craie contains no harsh chemical drying agents. This means a longer "open time" or "wet time" allowing the paint to settle and smooth as it dries to a velvety finish and reduces the likelihood of chalk balls. Please allow La Craie to cure for 48 hours in order to reach it's full durability and strength.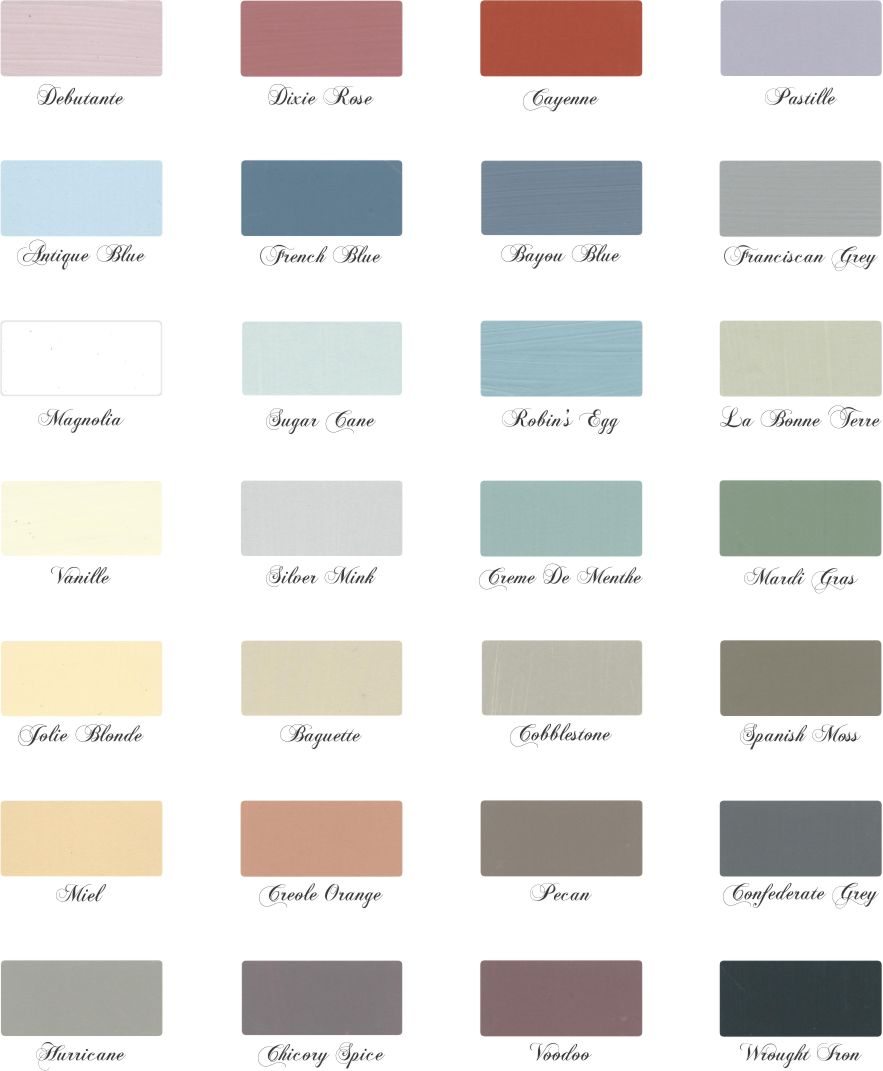 and these awesome new colors: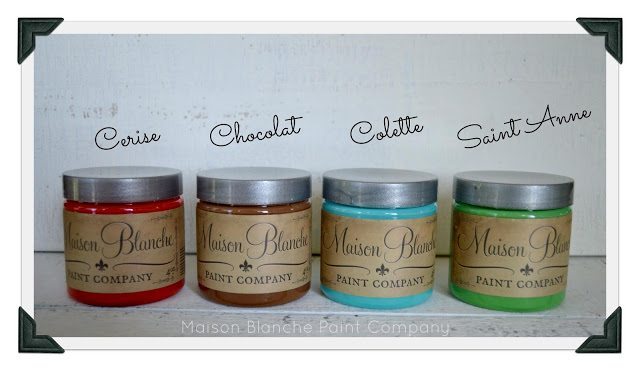 Maison Blanche Paint Company's Antique Wax is a premium formulation that has been manufactured from an old Dutch recipe for over 100 years. Well known for it's quality, this finishing wax is used to give special protection to pieces painted with La Craie Furniture Paint. Apply on top of La Craie to seal and protect your project, augmenting the natural beauty of your piece by enhancing the patina and enriching the texture. Antique Wax creates a lustrous finish as well as provides an additional vehical for embellishment.
To Use: Antique wax is almost efortless to apply. It glides on easily and melts into your painted surface. It is a penetrating wax that soaks into your La Craie painted surface to strengthen and beautify. No fancy tools or expensive brushes needed to apply Antique wax. To obtain a natural shine, apply thinly with a chip brush, furniture staining pad, or soft cloth. Let dry about 15 minutes before polishing with a soft cloth. Follow with a second coat if desired. Close tin well after use.
NO NEED to apply clear Antique Wax prior to applying Dark Brown Antique Wax!
 Maison Blanche Antique Wax is available in 4 shades:
Clear
Amber
Light Brown
Dark Brown
See all the amazing products offered at Maison Blanche Paint Company