I gave my entry some much needed attention last week. Even though I love the pieces that I have in here, I was not feeling the combo of dark mirror, dark lamps and light buffet. Being the furniture painter that I am, I wonder why I waited so long! This was a no brainer lamp and mirror refresh. The light bright space looks so much better now. Thanks to Maison Blanche for sponsoring this makeover. For quick makeovers of accessory pieces, think paint!
My Maison Blanche painting friends are sharing their projects too, be sure to visit them. I will have their projects listed at the end of the post.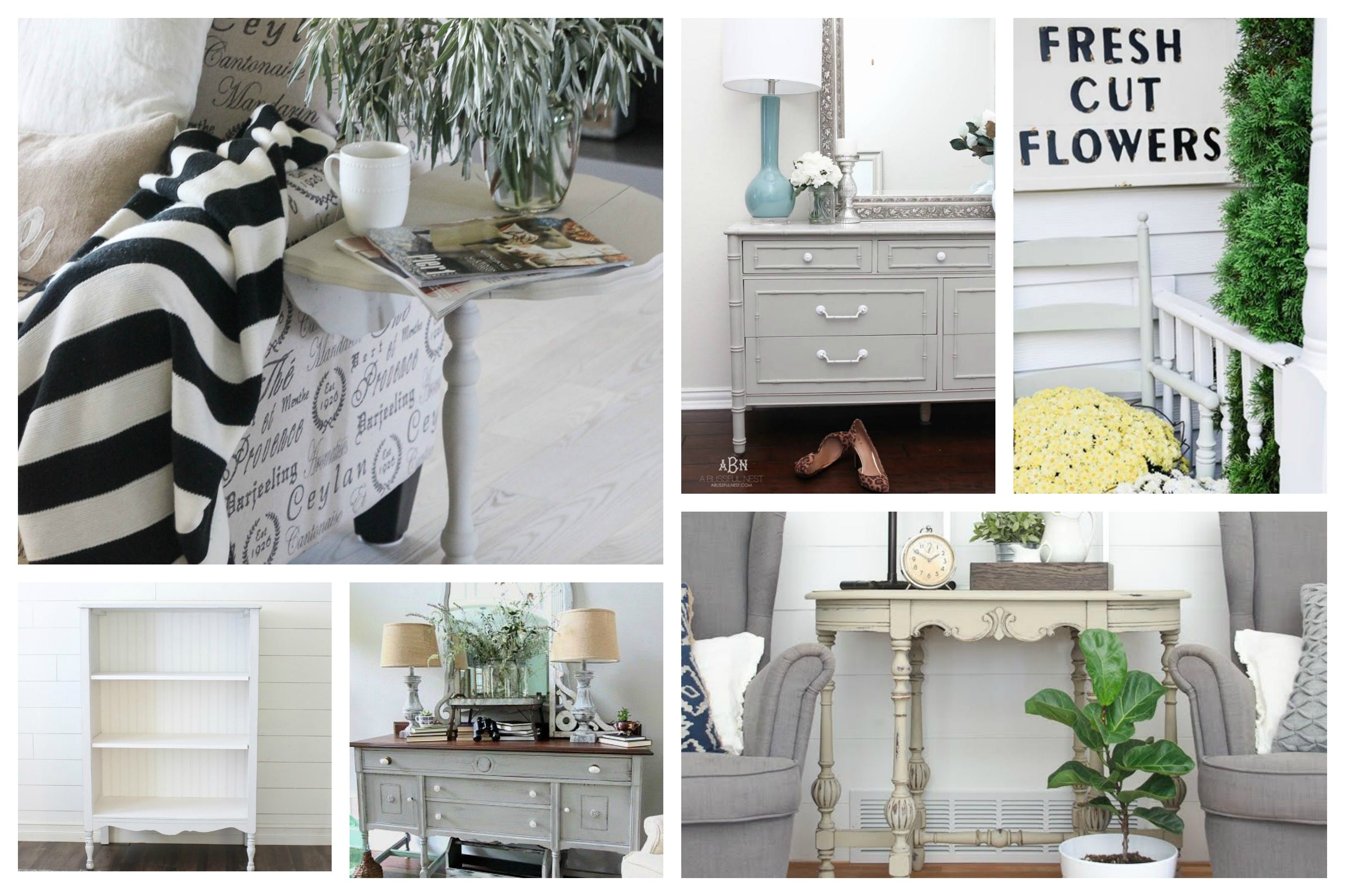 Lamp + Mirror Refresh


Here's a photo from last fall: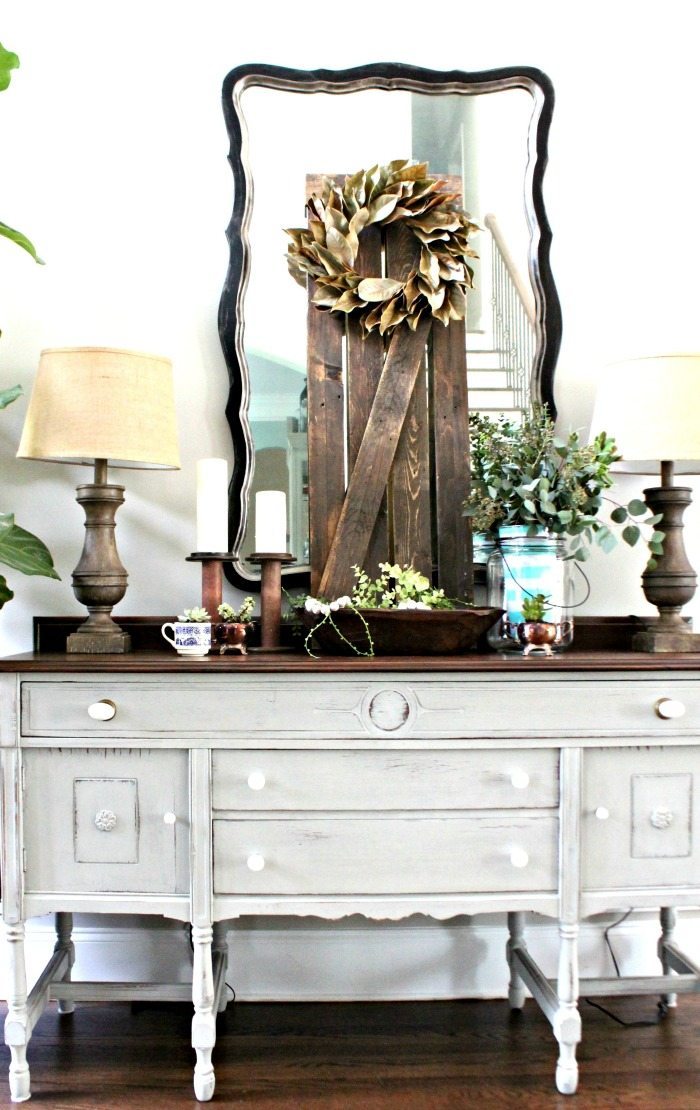 The space now: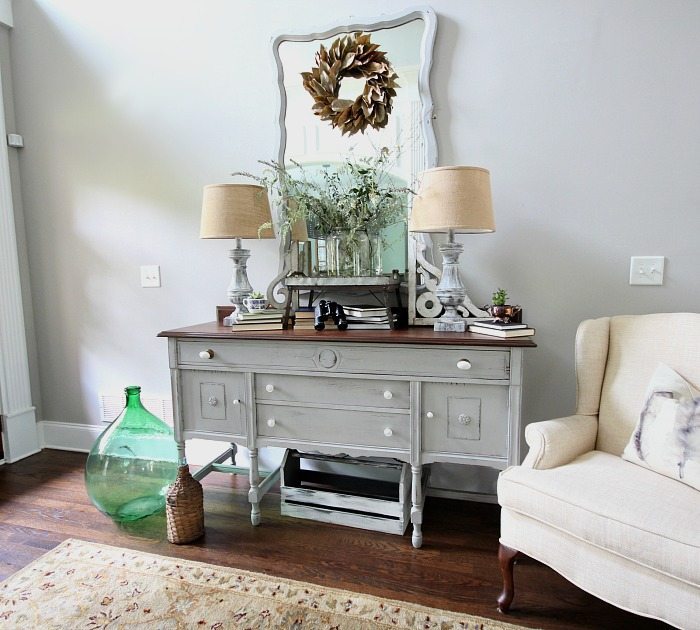 Click here: You can find the lamps. (affiliate link)
Overview:
Create a cohesive look between the buffet and the decor with paint. The top half of the space was being weighed down with a dark mirror and the lamps went unnoticed on top of the dark stained buffet. The base of the buffet is painted in Maison Blanche Franciscan Gray, now the mirror matches the buffet.
Materials:
Maison Blanche Paint – colors: Oyster and Franciscan Gray
Stir stick
Paint Brush
Tape
Baby Wipes
Maison Blanche Clear Wax
Steps:
Tape off any areas that you don't want painted. Wipe your piece to remove dust/debris before painting.
Stir your paint well. One tip that I use is turn the can upside down while you prep your project. 
Apply your paint.
I like to use baby wipes to distress, you can wipe away paint to show the color underneath. No dust from using sand paper to distress.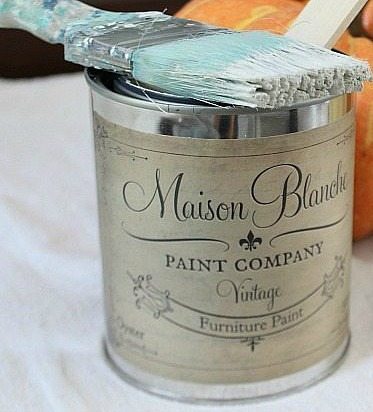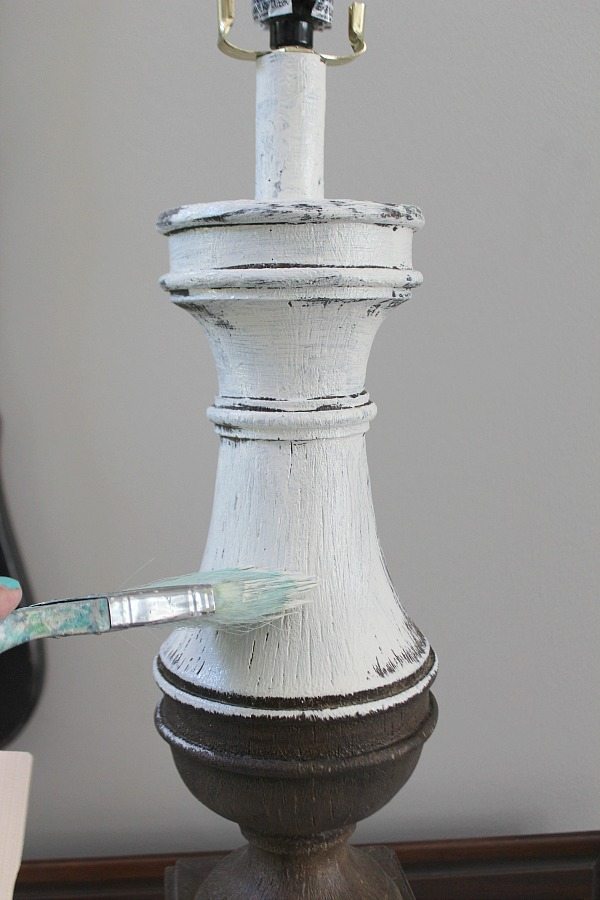 Paint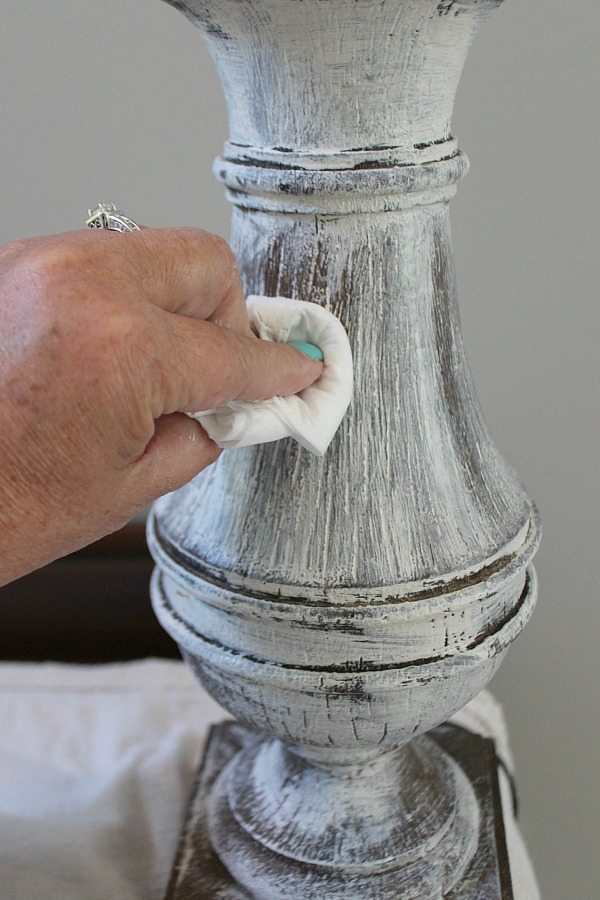 Baby wipes used to distress.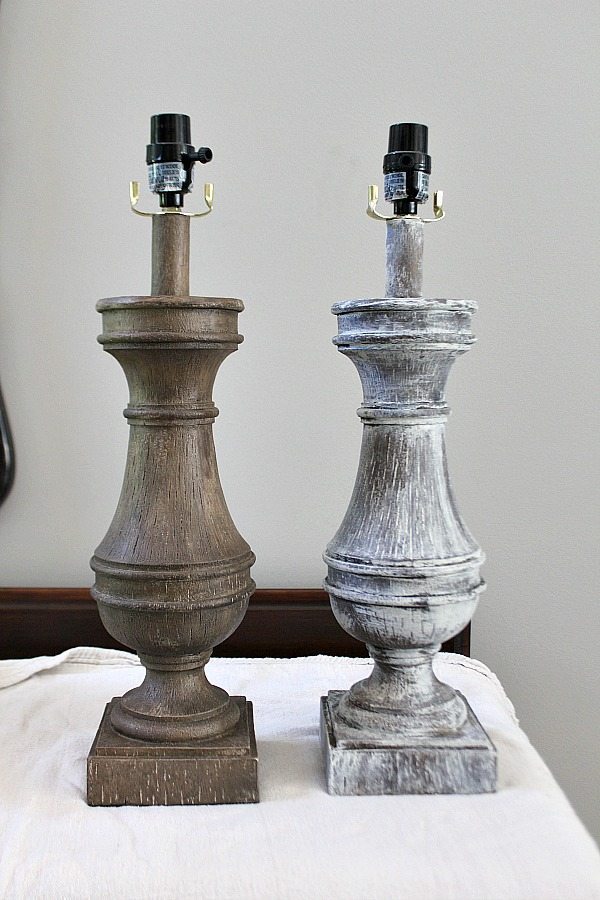 Perfectly painted and distressed without sanding.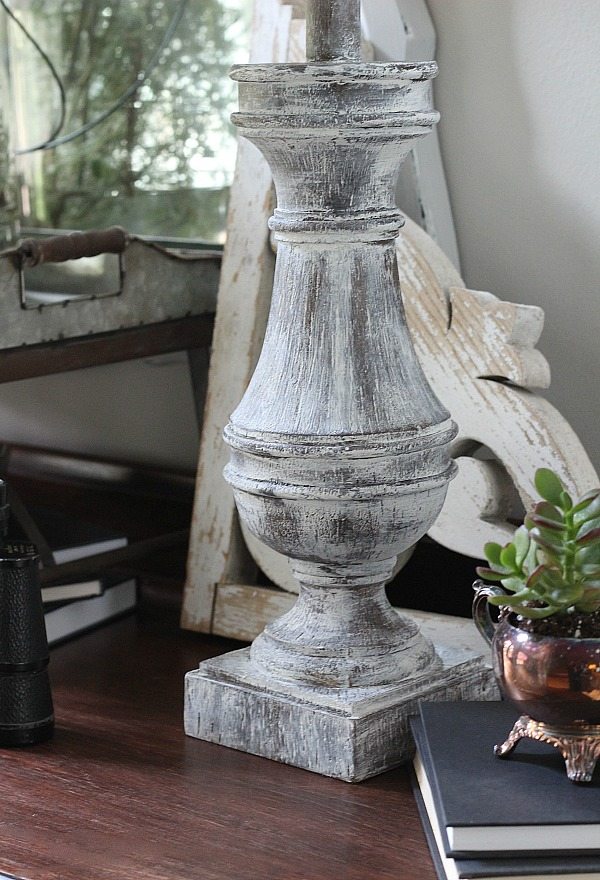 For the mirror, I painted it with Maison Blanche Oyster as a base color, topped with Franciscan Gray: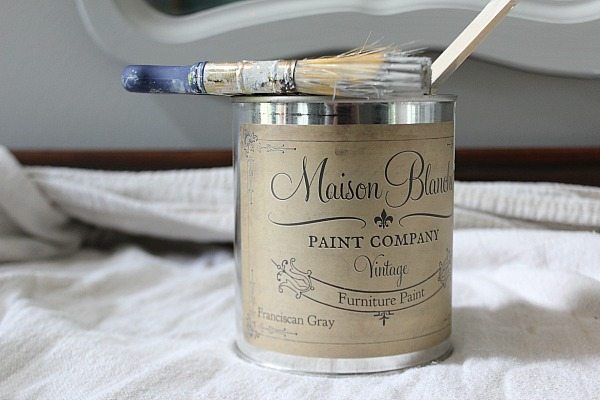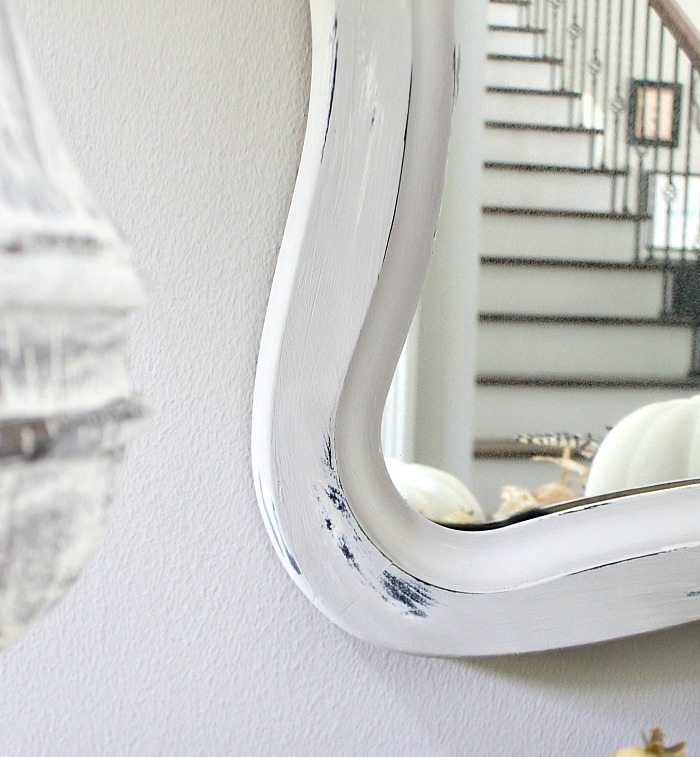 I used baby wipes to distress the mirror.
Apply clear wax to seal the finish.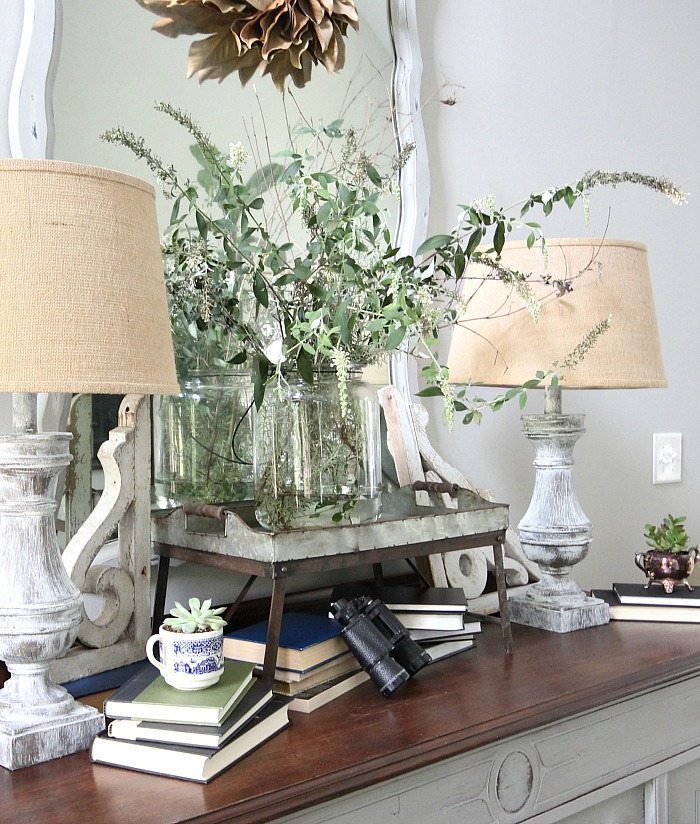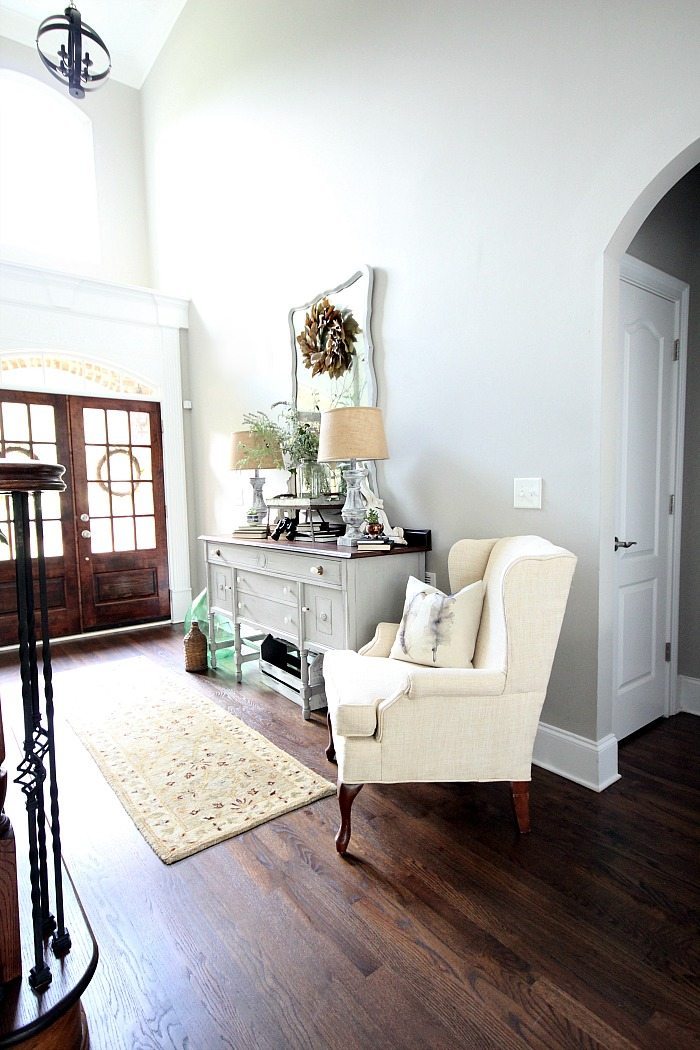 Paint is one of the most powerful tools for home decor makeovers. This mirror and lamp project took very little time and effort. Create a space that you love with Maison Blanche paint, it's not just for furniture!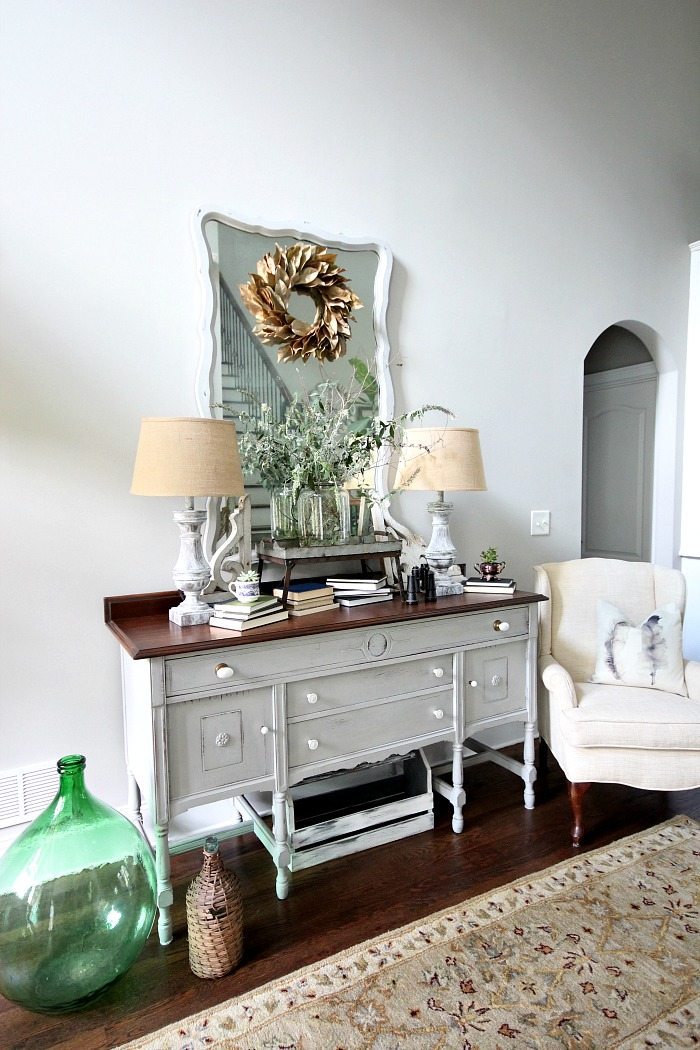 Maison Blanche Vintage Furniture Paint Inspiration: