Lettuce Chicken Wrap Recipe
There are just a few ingredients needed to make this delicious and filling lettuce chicken wrap recipe. It's perfect for lunch or dinner.
Who else is trying to eat healthier this year? Whether it's for weight loss or just to feel better. My hand is raised over here!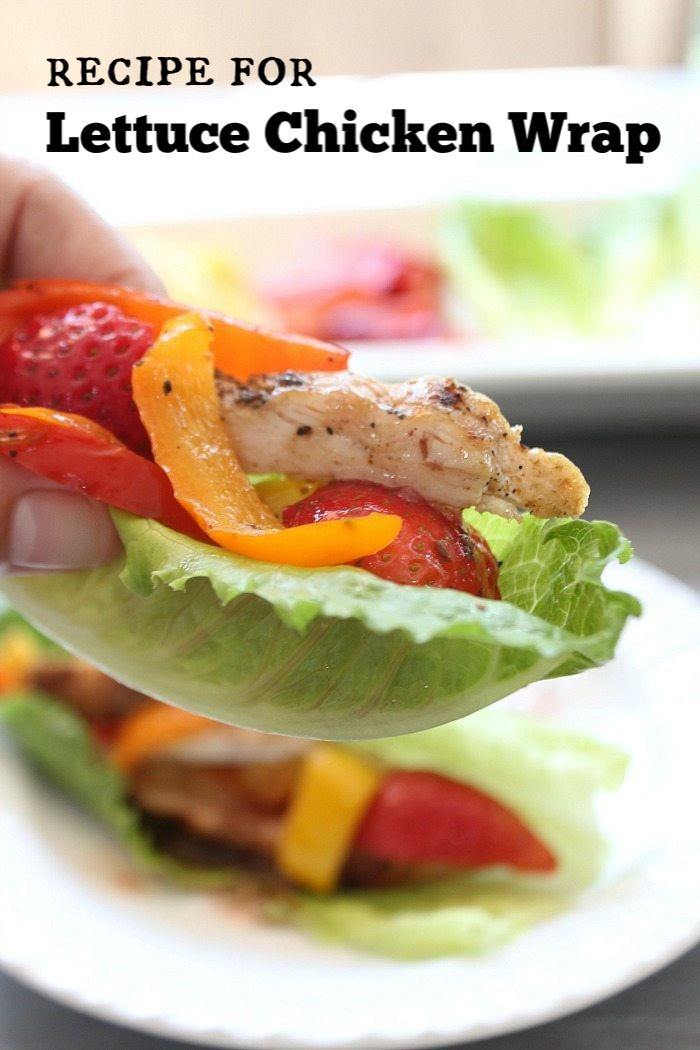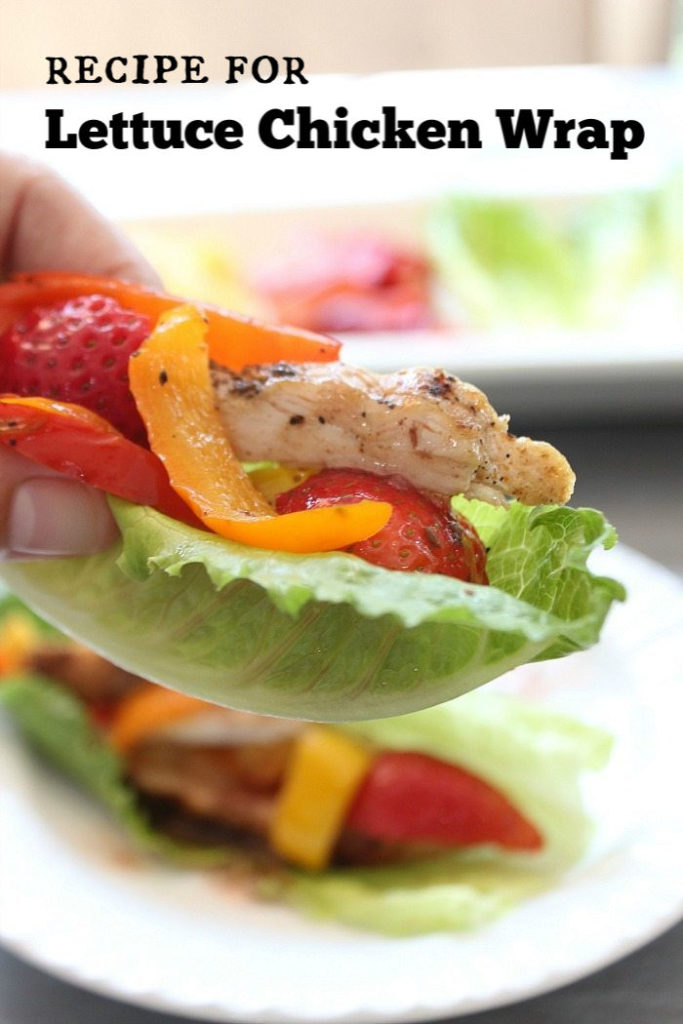 Grilled Chicken Lettuce Wraps – Sweet and Spicy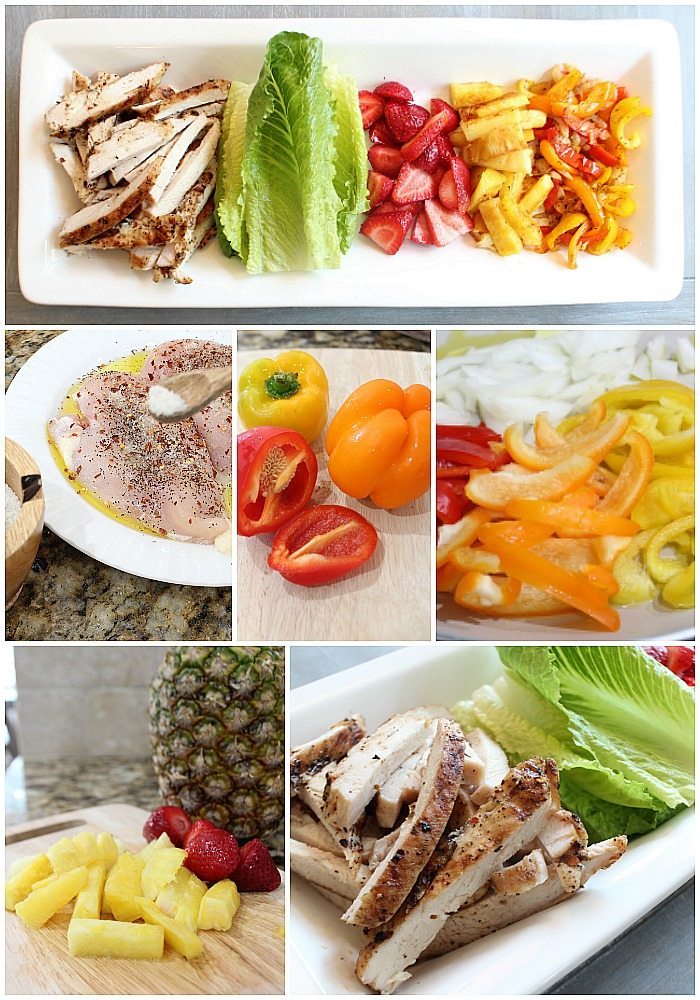 Here's the recipe that I love and I think you will too.
Lettuce Chicken Wrap Recipe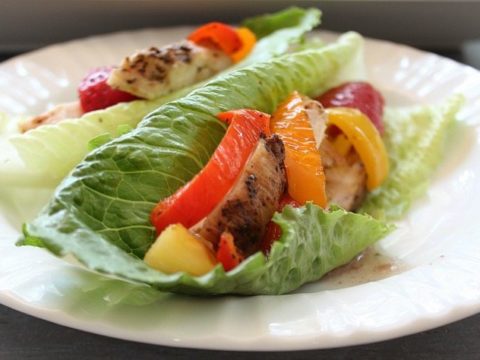 Ingredients
2 Chicken Breast
1/2 t Red Pepper Flake - Optional
Salt and Pepper to taste
Letture
Strawberries or Tomatoes
1 each Red Pepper, Yellow Pepper, Orange Pepper
Pineapple (sliced)
Vidalia Onion (sweet onion)
Olive Oil
Vinegar/Olive Oil Dressing
Instructions
Coat chicken with olive oil.
Sprinkle red pepper flakes, salt and pepper over chicken.
Grill chicken breast until fully cooked.
Add 1 T olive oil to a fry pan.
Slice peppers in to manageable pieces, fry until soft. Remove from pan.
Wipe out fry pan and add sliced pineapples, cook until lightly brown.
Chop strawberries or tomatoes.
Clean lettuce.
Layer chicken, fruit and veggies on your lettuce.
Top by drizzling the dressing.
Notes
I used pre-made Raspberry Vinaigrette.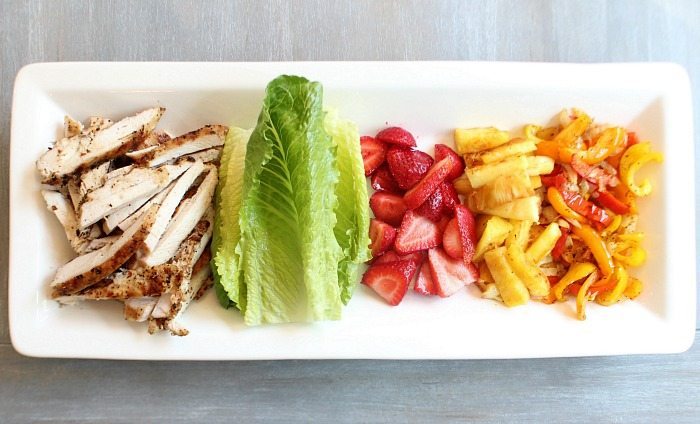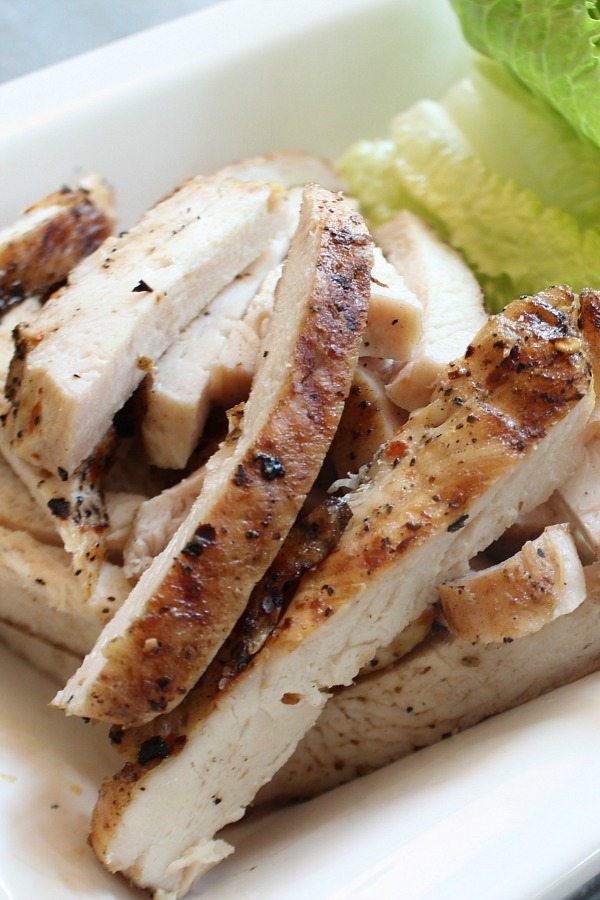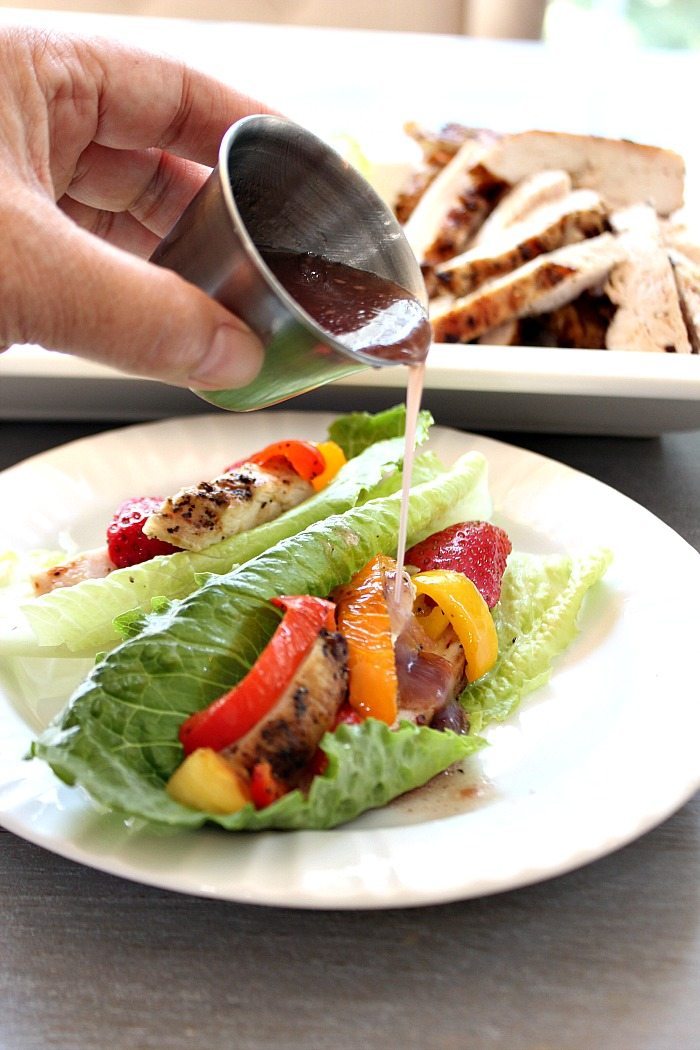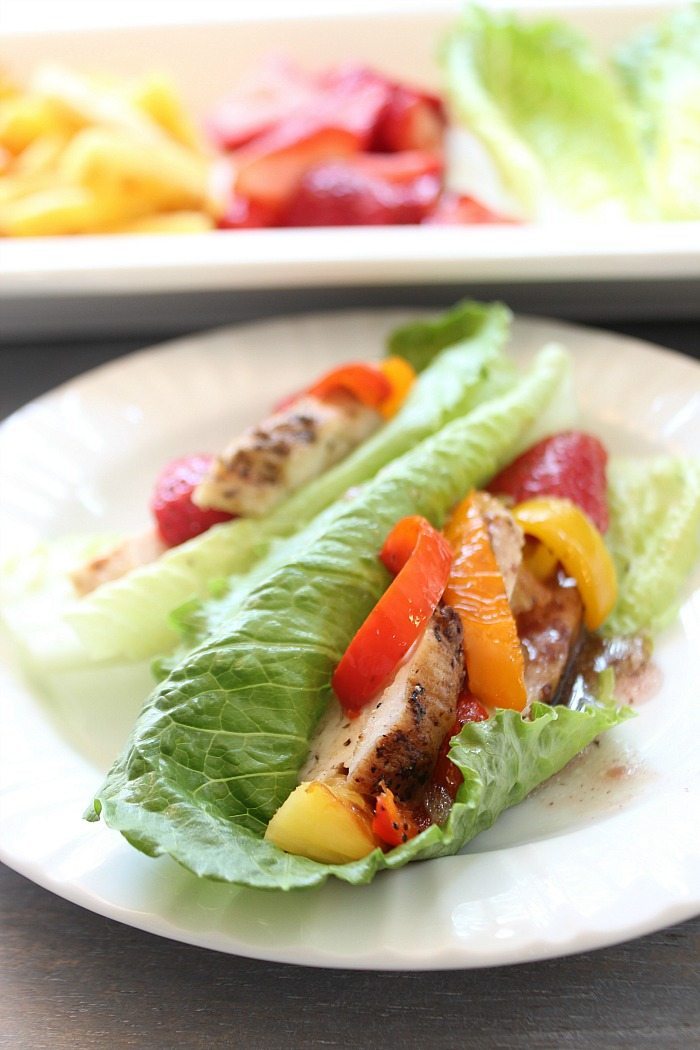 Good for you food, that tastes good and hopefully helps me reach my weight goal.
Stay active and find a hobby or activity that you love, it will keep you motivated or at least it does me.
What motivates you and puts a little pep in your step? Let's do this together. Maybe you don't need to lose weight, maybe you just need to get active. Whatever it is, we can do it!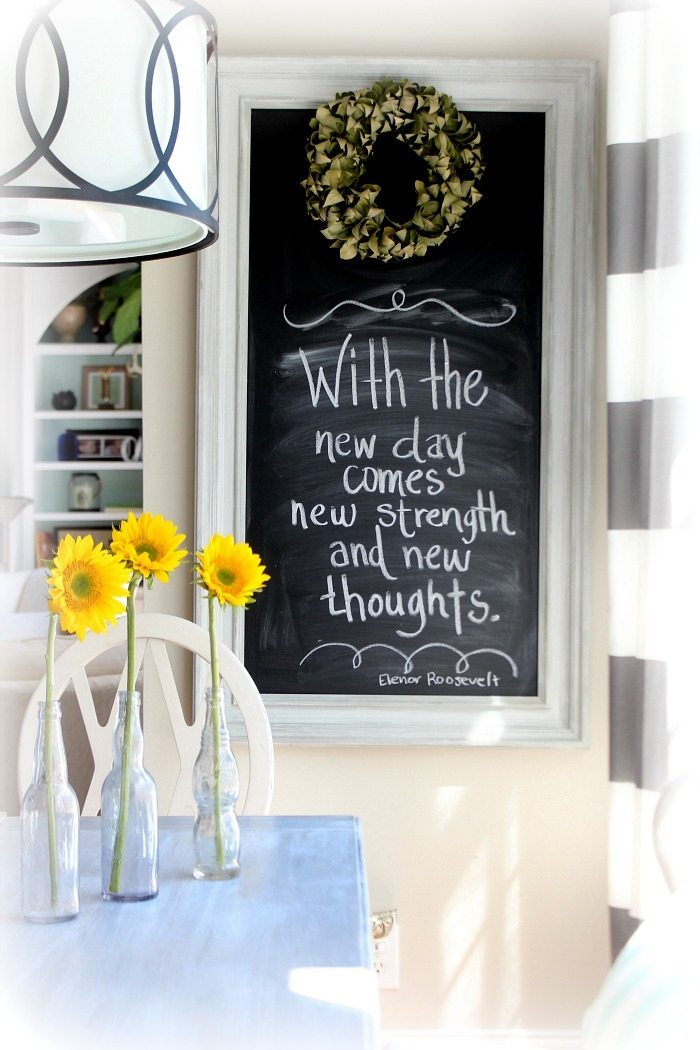 Have a great day!!
Debbie
More Recipes: