It's time to think about freshening up your outdoor spaces.
Patio Refresh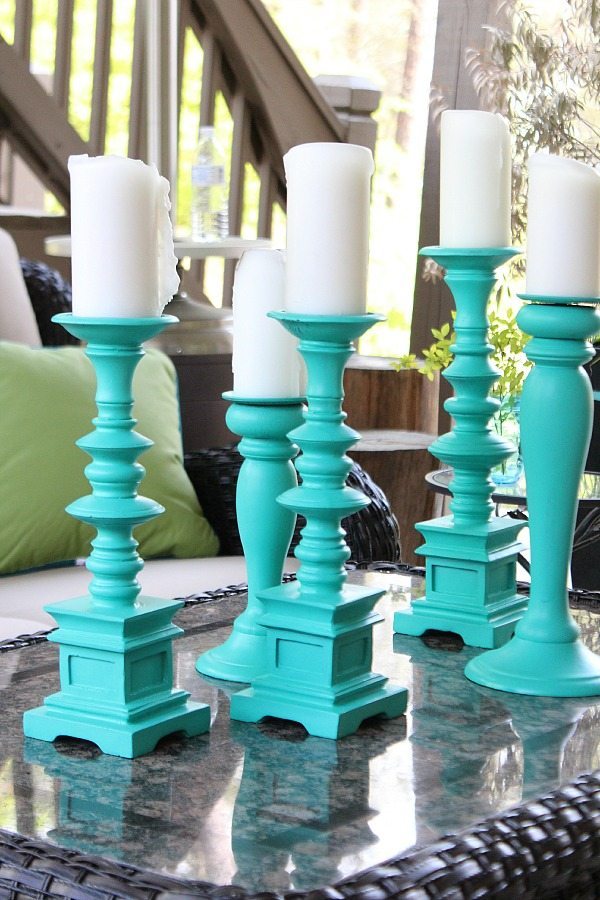 We started from scratch on our patio. When we sold our last house, they wanted to keep our patio furniture and more. To be honest, I was ready for new stuff. After all, the last stuff was about 10 years old!
You know how cheap I am, I didn't want to buy accessories, so I decided to gather these tall candle sticks and give them a little update. All of these came from Goodwill.
I'm going with a green and aqua color scheme, I know you're surprised 😉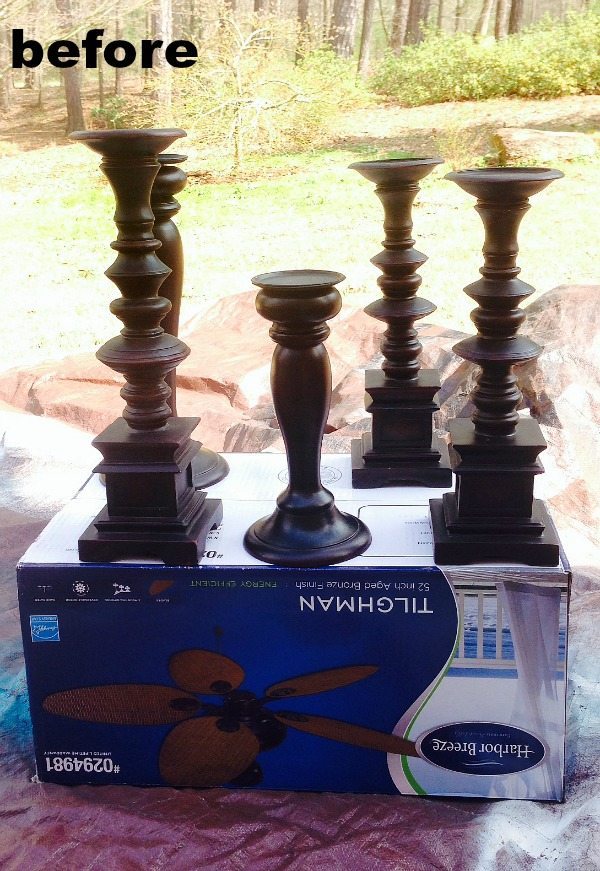 Can you tell we got a new ceiling fan too 😉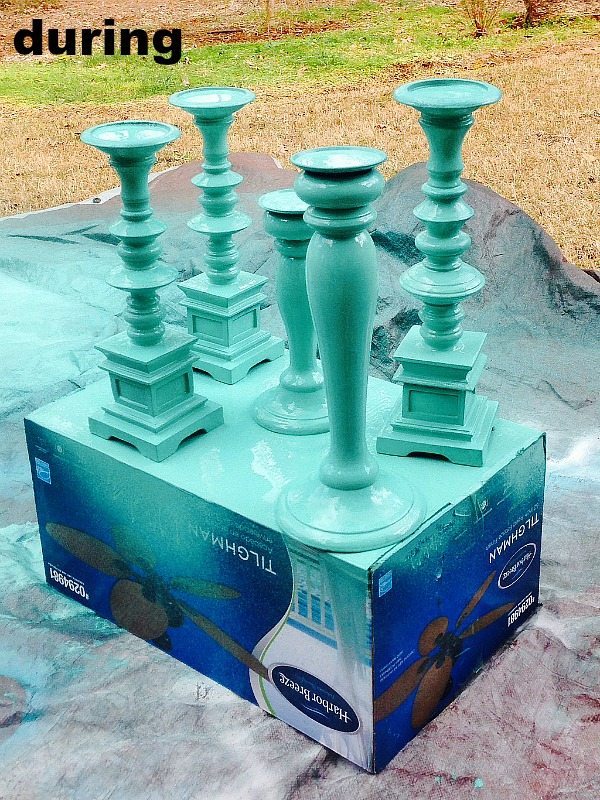 I used the HomeRight C800850 Max Pro Sprayer, Fine Finish, this is my amazon affiliate link.
You will love the finer spray of paint and professional  finish of the Finish Max Pro. It's ideal for any project. There's a  two way spray pattern setting on the spray gun for horizontal and vertical spraying. It's lightweight and comes with a 15-foot locking hose. Plus the Finish Max Pro comes with an extra paint or stain container and a lid.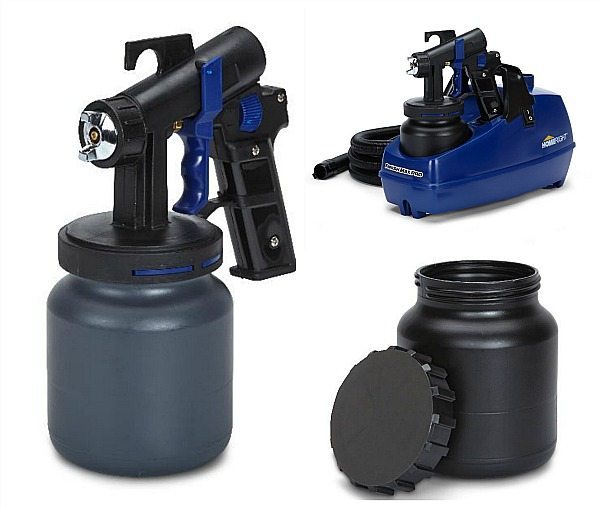 This is the paint that I used, I ordered it a while back. I just could not resist this color!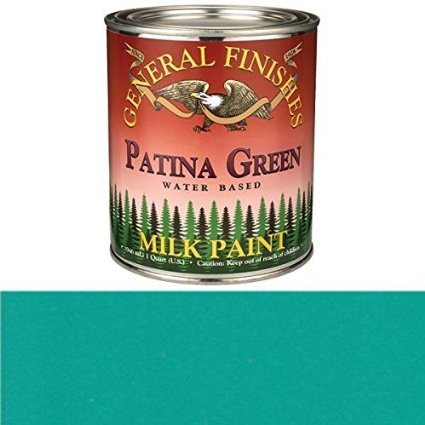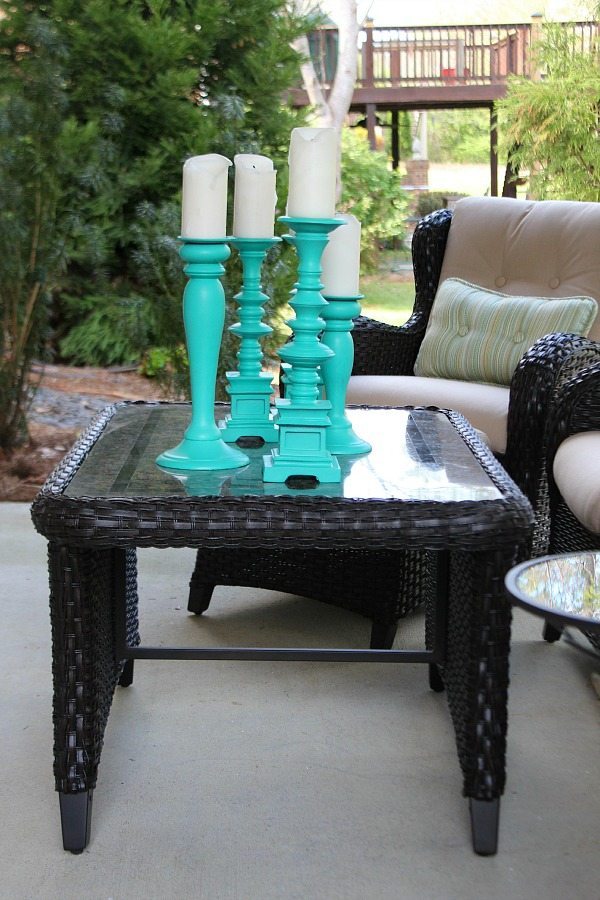 As you can see, I'm just getting started! But it's a pretty colorful start!