This post is sponsored by Home Depot
Hi friends, today I'm sharing our new rug, actually it's PetProof carpet from Home Depot. I must say that Murphy and I are loving it for different reasons. She thinks it's soft and comfortable and I love that it's easy to clean.
Where's the first place that Murphy heads for when she starts hacking? You know it, I don't know why she can't throw up on tile or the wood floor. The crazy thing is so many of my friend's pets do the same thing. Pet friendly carpet makes my life so much easier!
We love our Murphy, many times we look at each other and say how lucky we are to have such a sweet and perfect dog. Just like any pet, she's still an animal. She loves to sprawl out in the grass, wiggle around on her back and stretch out to enjoy the sun. When it's time to come inside, she doesn't care that she's covered in pollen, pine straw or anything stinky that she can roll around in! She has a carefree infectious spirit.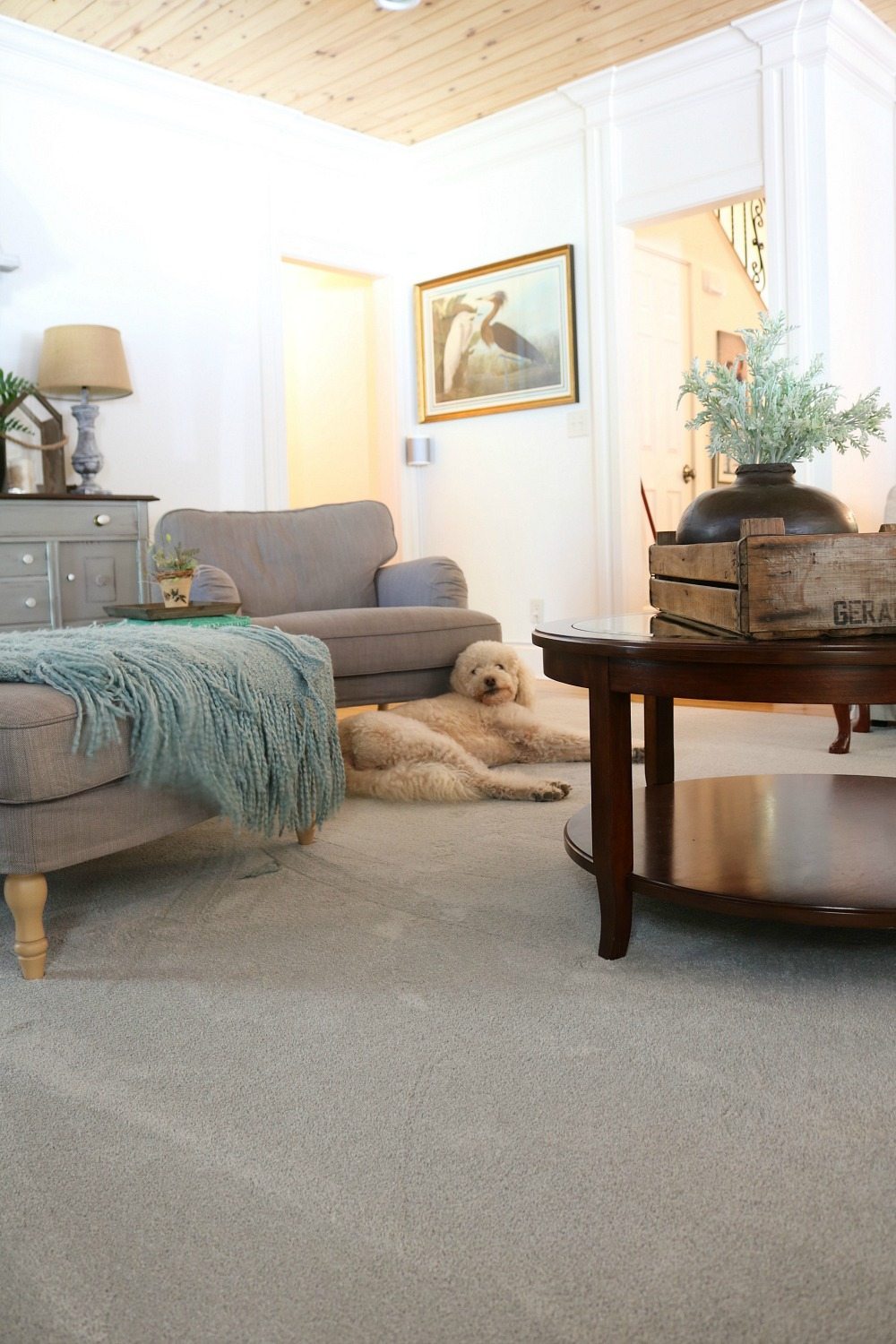 Pet owners we can rejoice!
Let me introduce you to PetProof carpet, exclusively available at HomeDepot. What I love about this pet friendly carpet:
Stain Protection – against any pet stain. Built-in stain protection that will never wash off.
Odor Resistant – smelly pet, no problem
Easy to Clean – from pet hair, dander and soil
Keeping our home fresh is very important to me and I don't want our guests to be offended by debris or pet odors, we love Murphy so we probably don't notice how messy she can be. She's so sweet and does no wrong, making it easy to put up with her little mishaps. I vacuum regularly and spot clean when needed.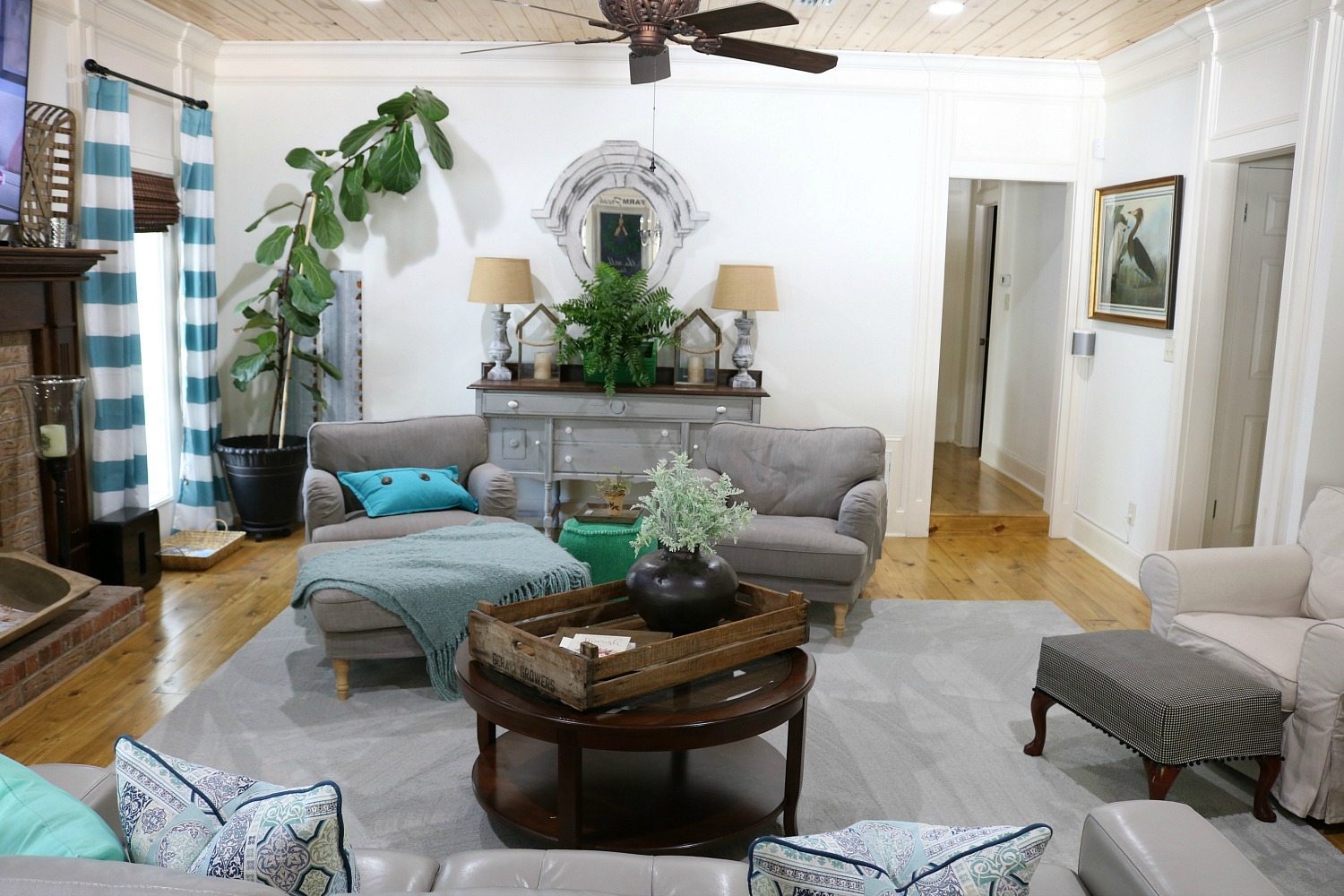 I love that we can all in harmony, with our rambunctious pets.
The carpet comes in beautiful colors and designs. I had a hard time picking a color, I almost went neutral. Instead I picked Storm Tossed. It's a beautiful bluish gray and I love how it adds the right amount of color to the room. The carpet was cut to the size of a 12′ x 12′ rug and it fits perfectly in my living room. Before I had to use two rugs to reach from side to side.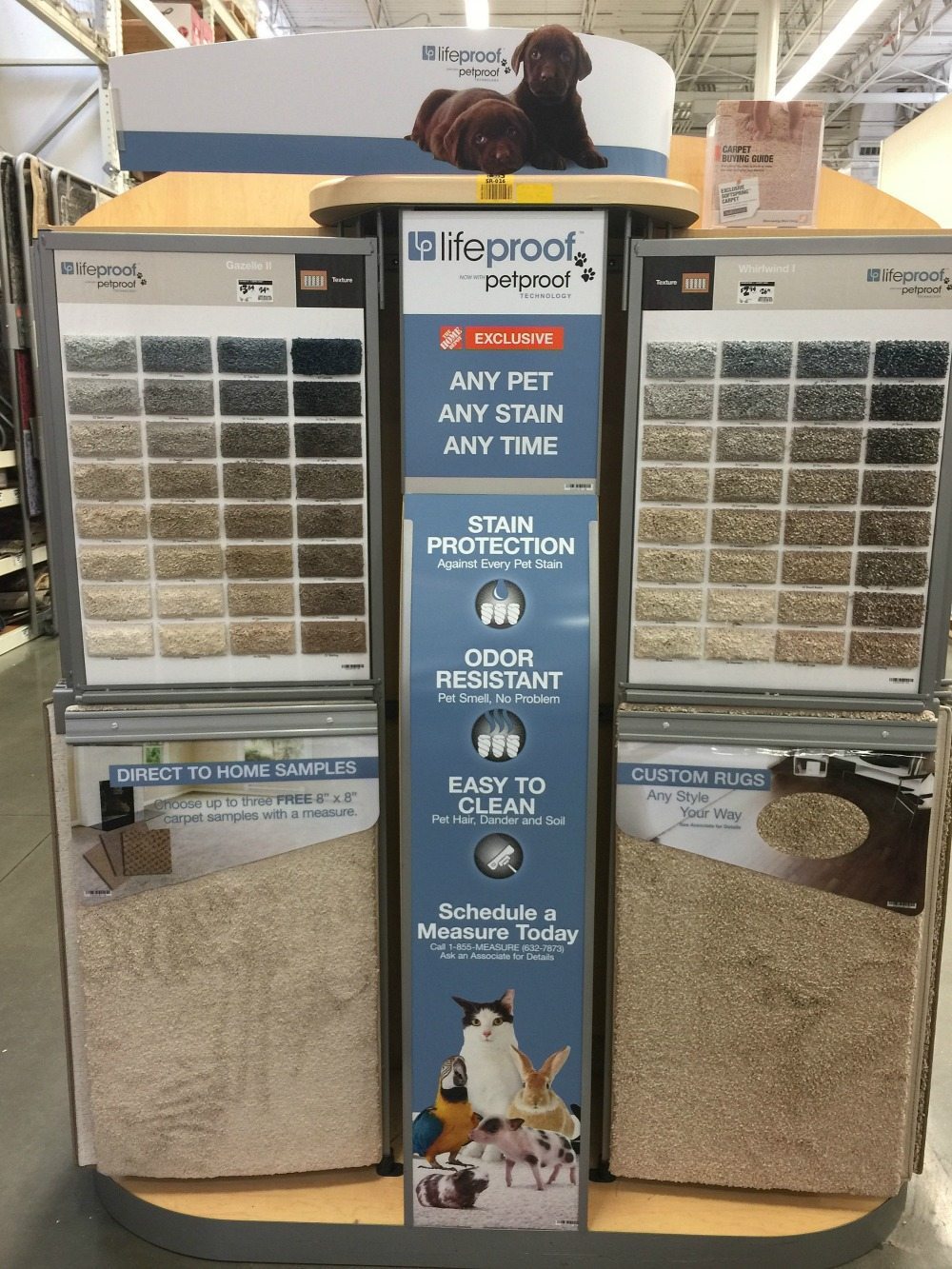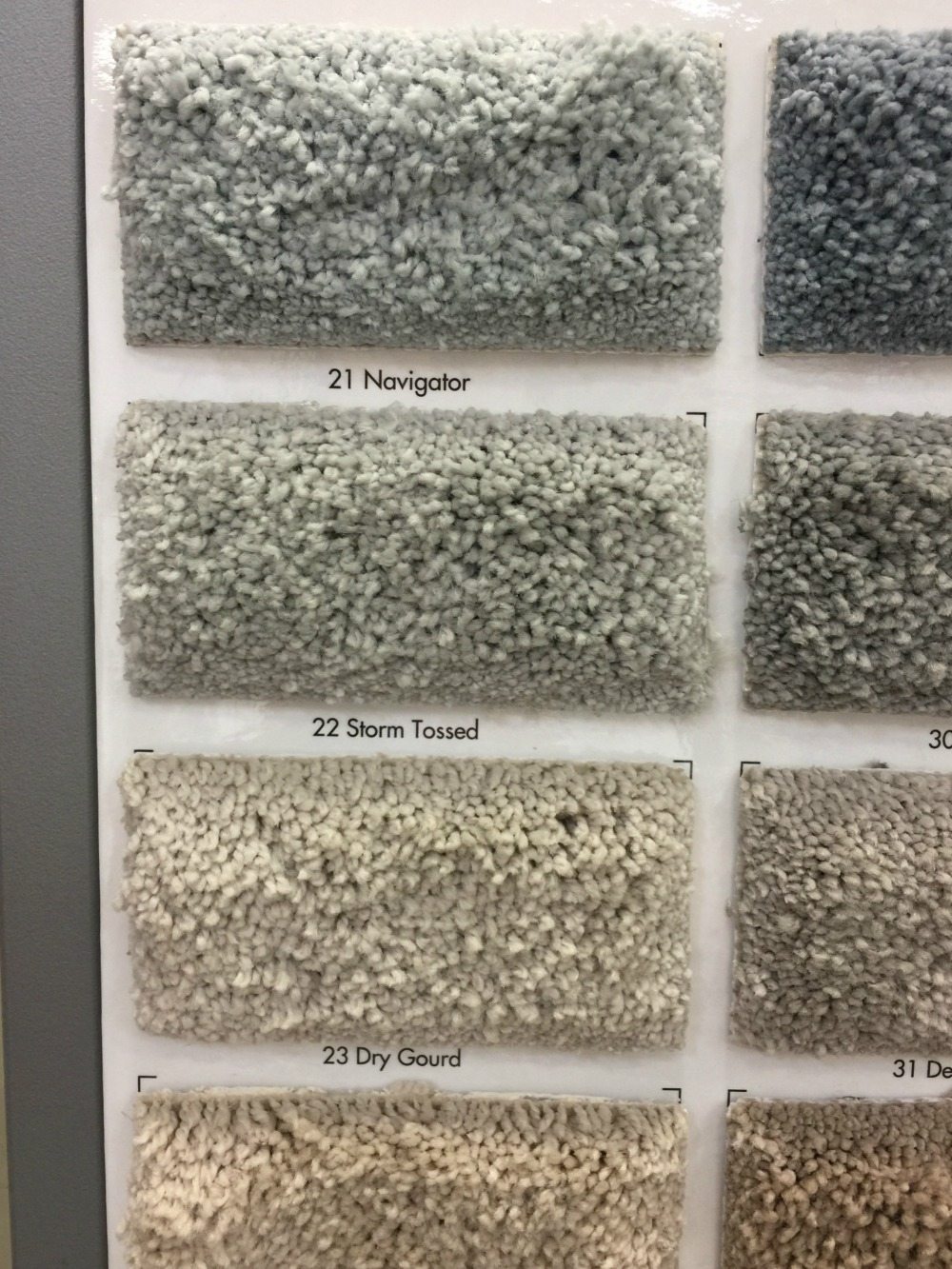 I really loved this textured option also: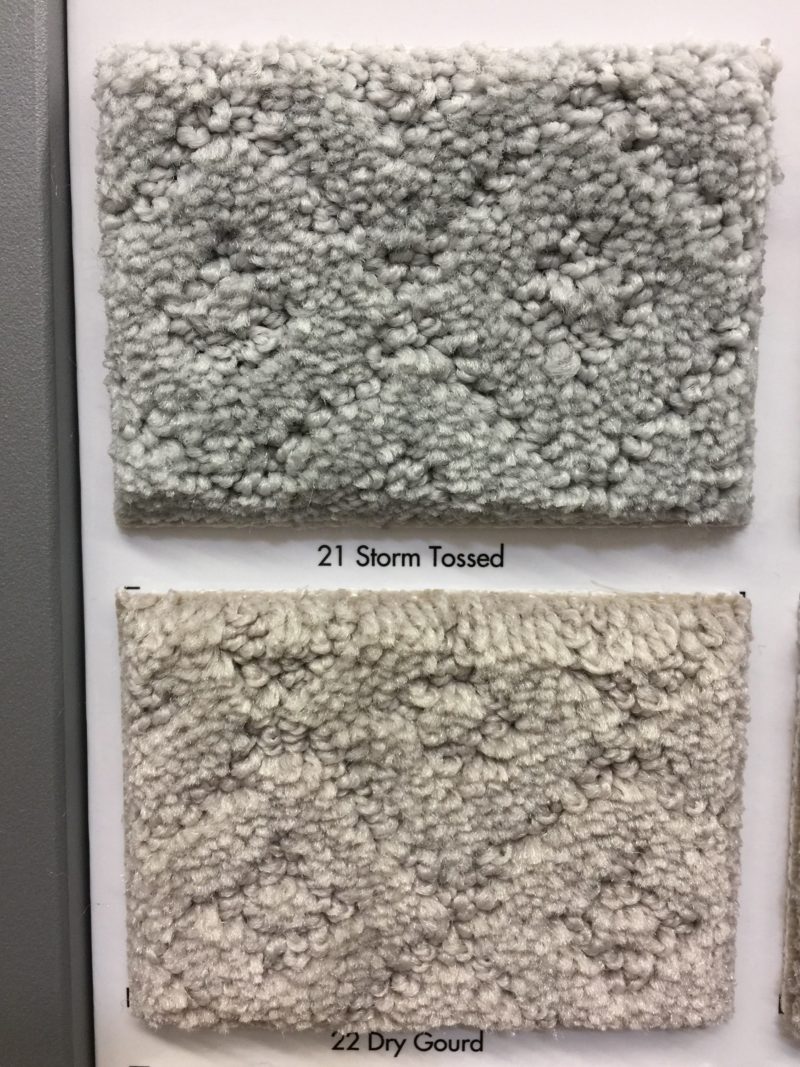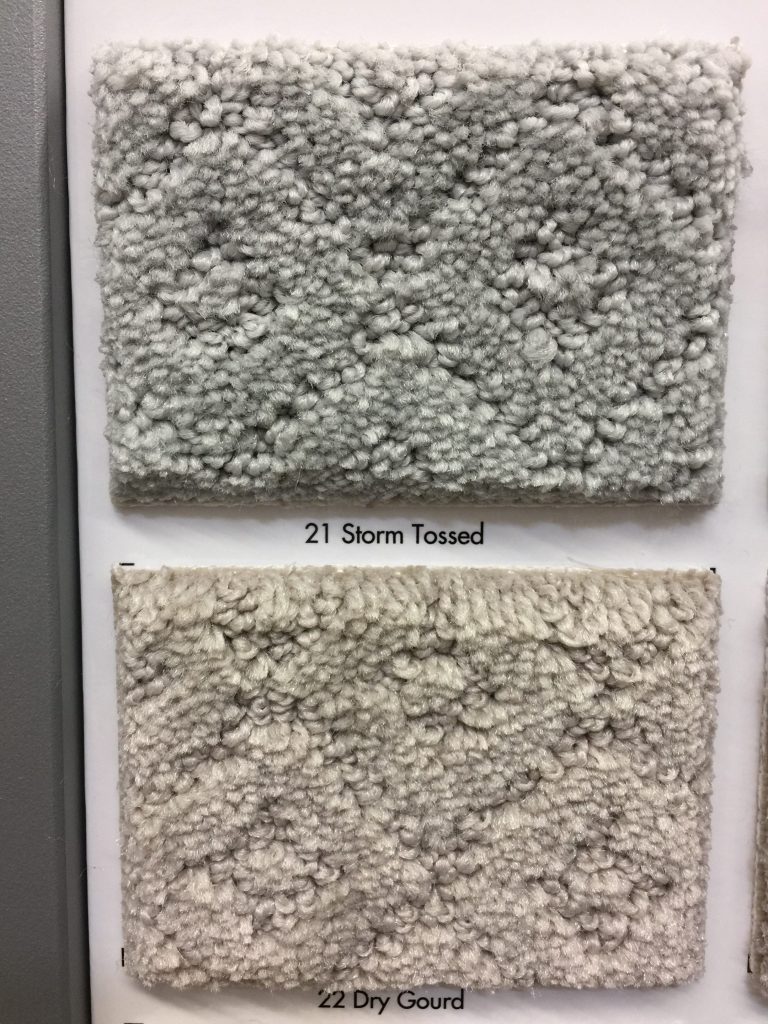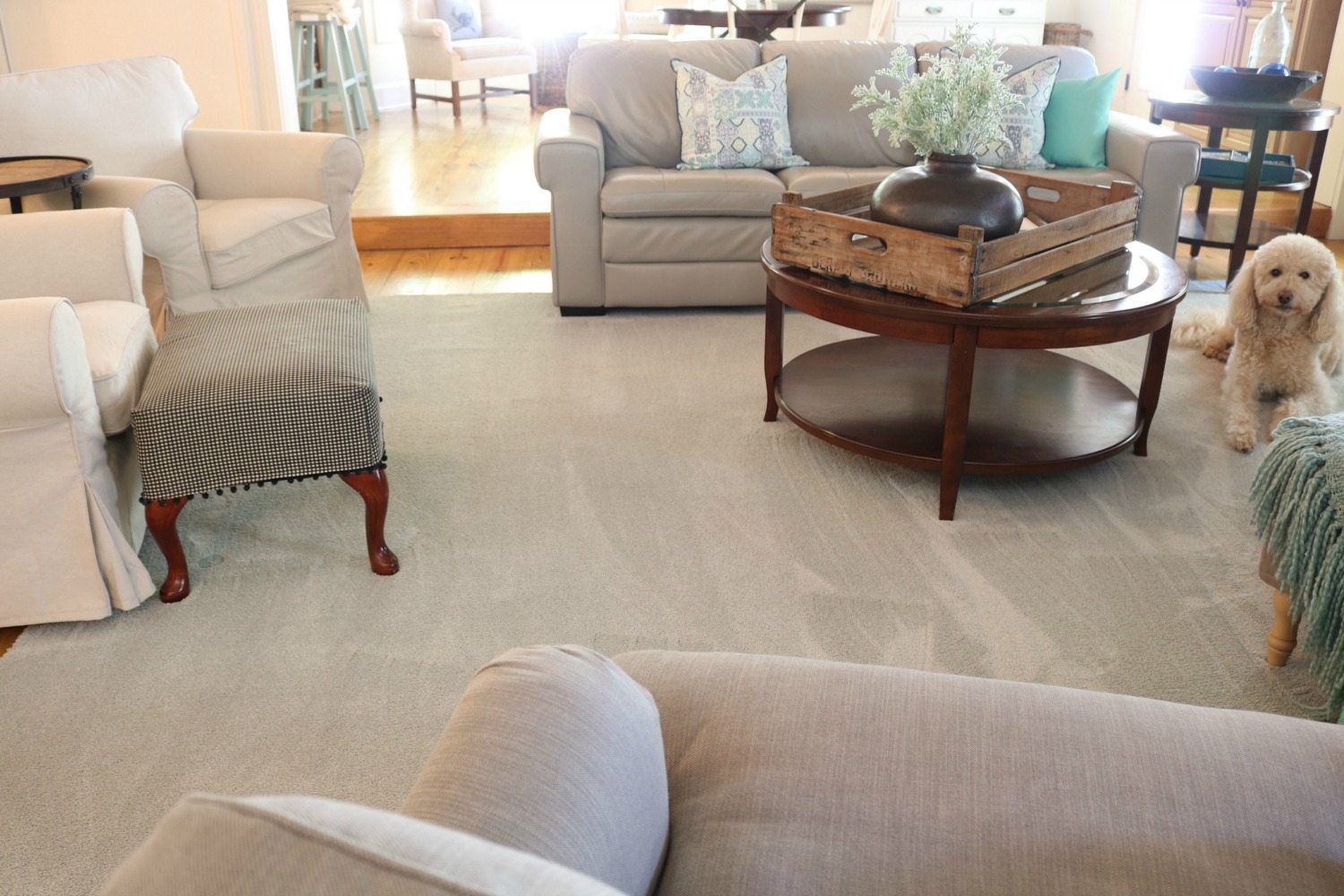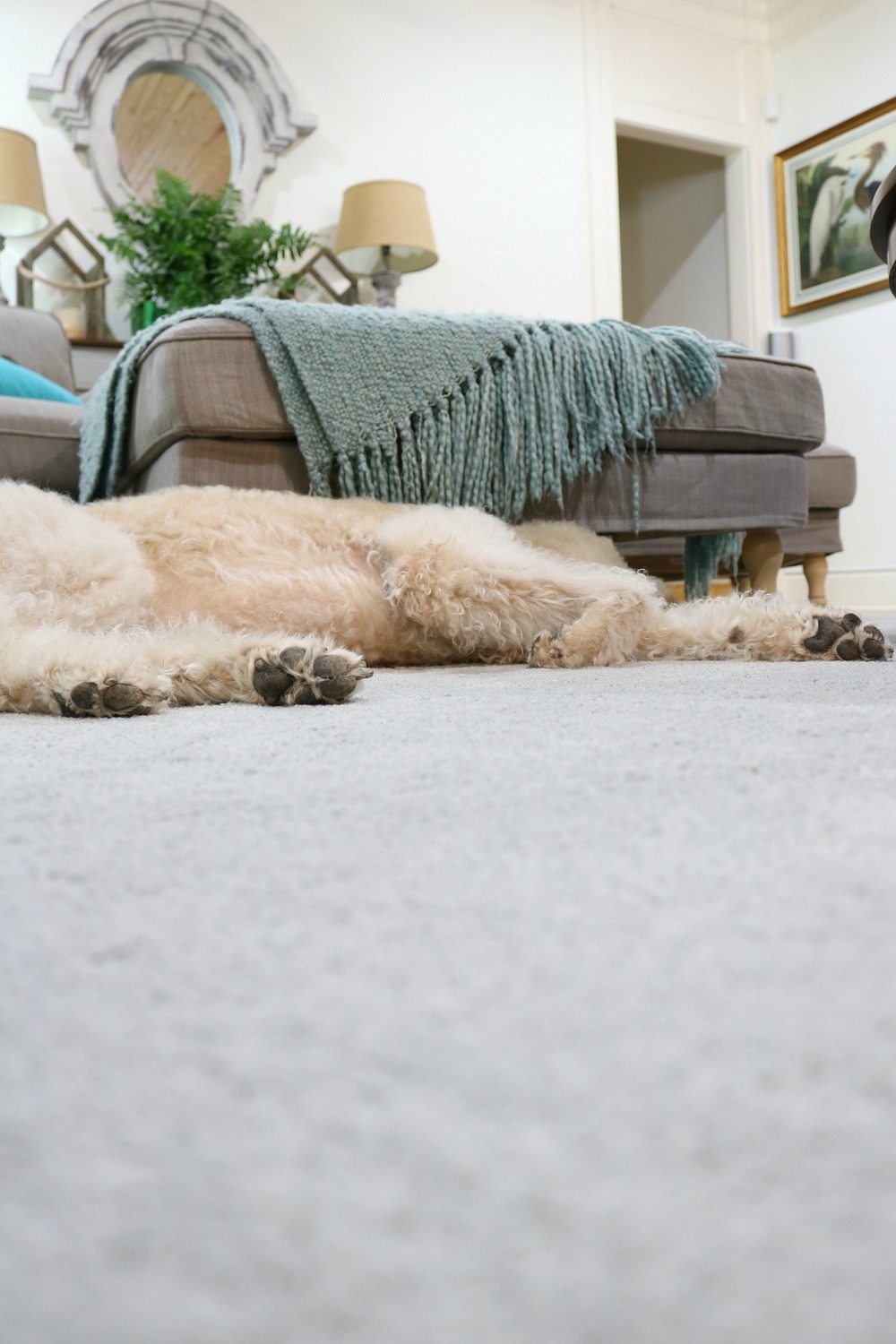 Living with animals you never know what to expect, but this carpet provides 0 % moisture absorption – helps to reduce pet odors in the carpet fiber, it's 3X easier to clean dirt, hair and pet dander, has Nanoloc™ spill and soil shield for quick and easy clean up.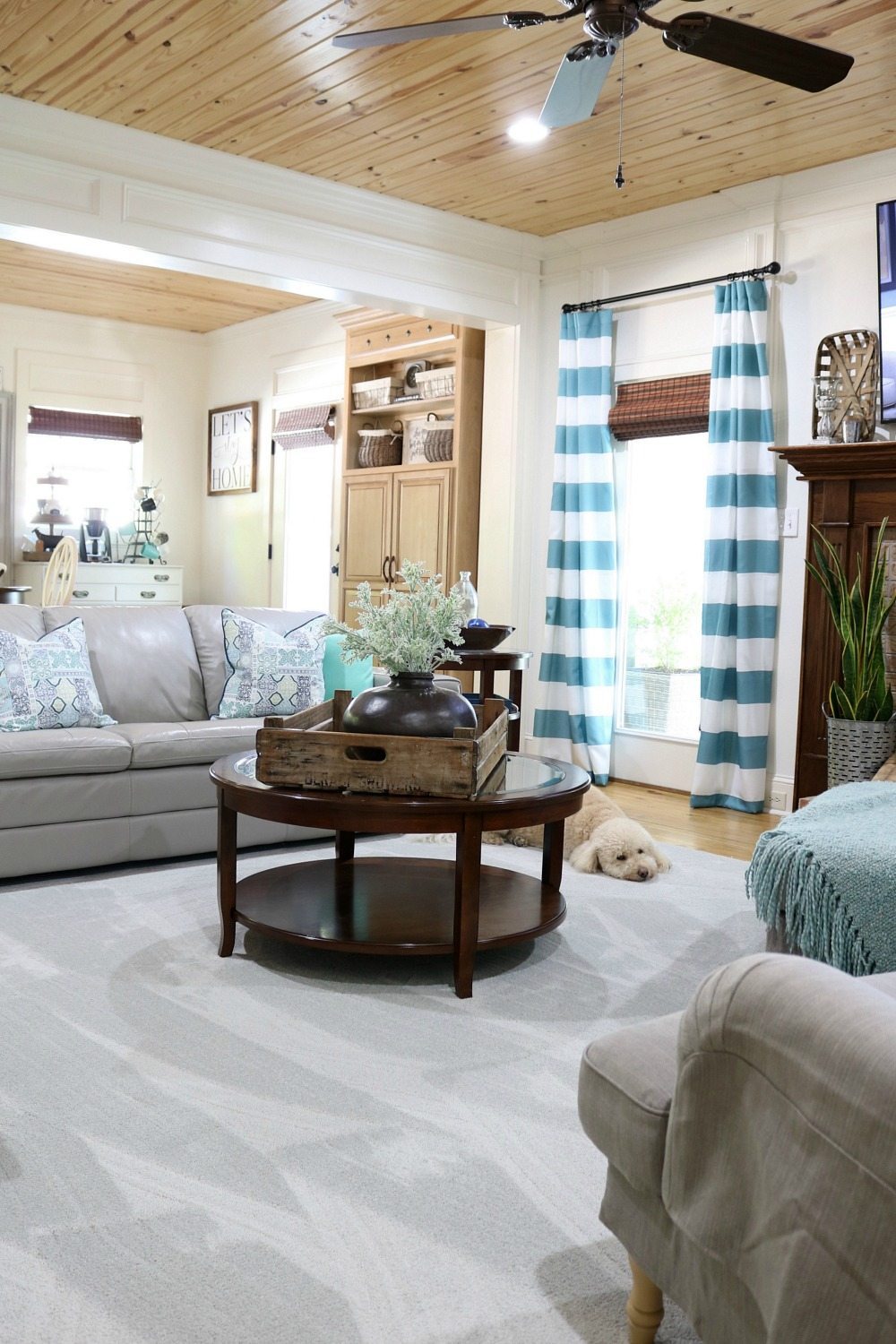 Look how comfy she looks on the freshly vacuumed carpet.
*I acknowledge that The Home Depot is partnering with me to participate in this PetProof Program. As a part of the Program, I am receiving compensation in the form of products and services, for the purpose of promoting The Home Depot. All expressed opinions and experiences are my own words. My post complies with the Word Of Mouth Marketing Association (WOMMA) Ethics Code and applicable Federal Trade Commission guidelines.