Like my Mama says, April showers bring May flowers. These are my personal choices of tried and true plants in my garden and most of these are her favorites too!
Top plants to grow for creating an amazing outdoor space.
May is the in – between month, in – between spring and summer. Perfect for placing  your plants in the ground, giving them plenty of time to get established before the brutal heat arrives.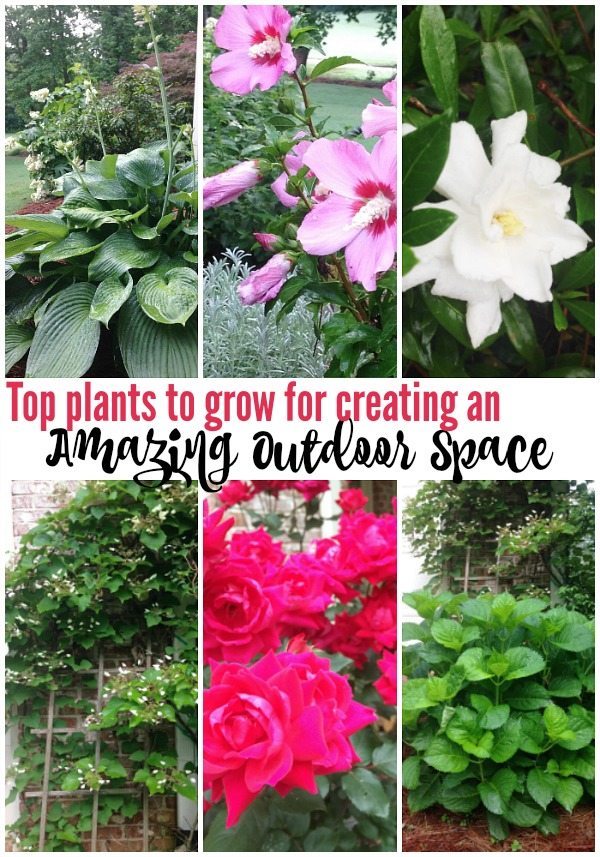 Double Knock Out Rose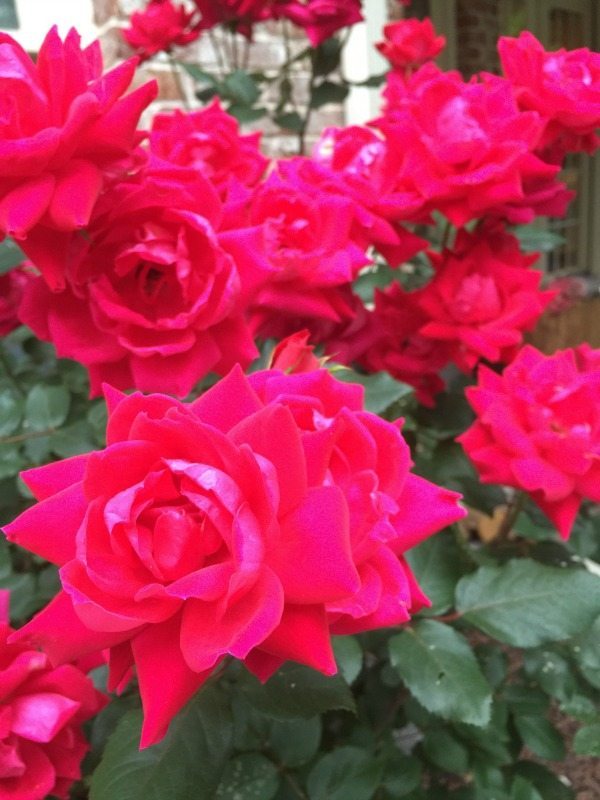 Plant it and forget about it! These beauties are top performing, resilient and carefree!  They provide color and beauty for for any outdoor space. Perfect for enjoying around the patio, foundation planting or in pots! I love cutting them and using them to create arrangements!
Hostas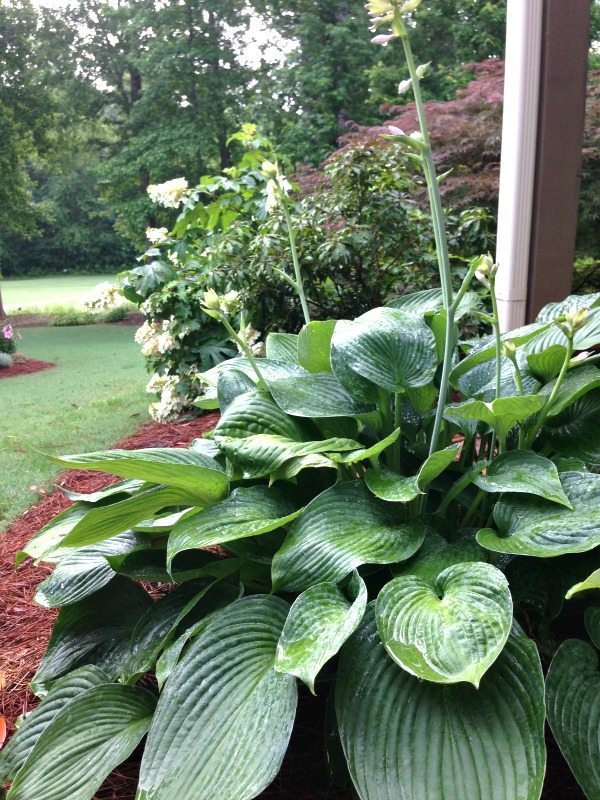 Hostas surround my patio. Low growing show offs – they are perfect for our shaded area around the deck. With a wide variety of colors to choose from I know you will find a hosta to fall in love with. From the variegated to almost lime green – they are gorgeous in the landscape and in arrangements. These can also be separated, it's best to divide by halves or thirds in spring or fall.
Hibiscus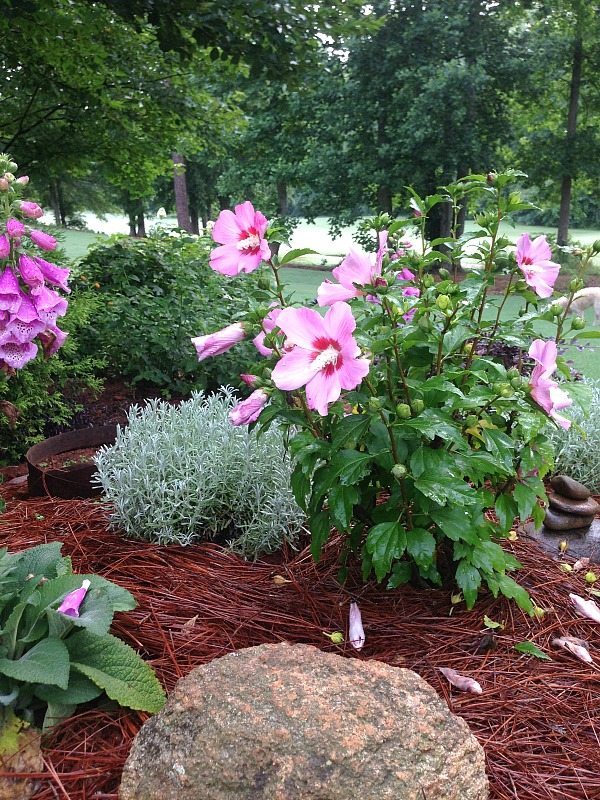 The Hibiscus, long blooming and drought tolerant does really well in our neck of the woods. They really grab your attention in the garden. Easy to grow and easy on the eyes!
Tea Olive Shrub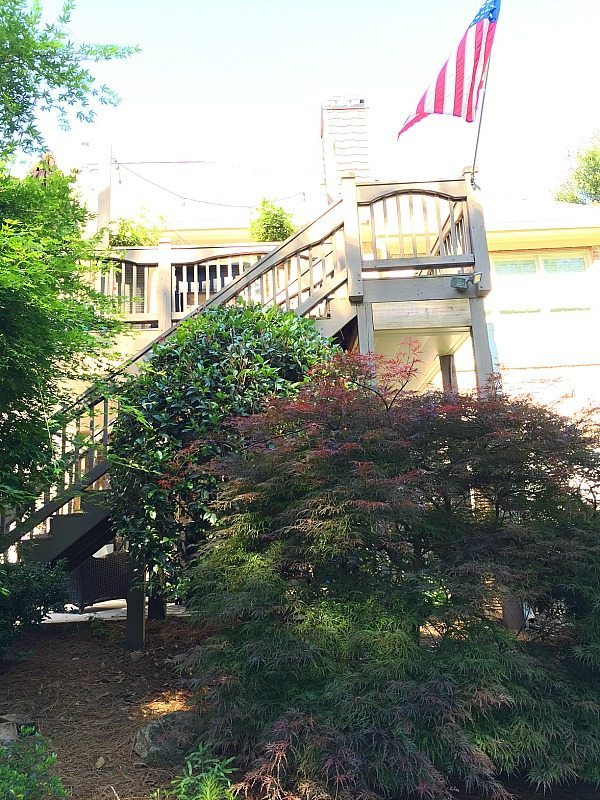 This is part of my back yard, can you tell I love plants! Just behind this Japanese Maple you can see my all time favorite shrub! It's the Fragrant Tea Olive. You don't have to see it, to know it's there. It makes the patio and deck smell sweet! Plant it near your outdoor entertaining area, you'll be glad you did! Fragrant tea Olive (I know I keep saying it) yes! sweet smell of summer. This fragrant beauty is a must for me.
Oakleaf Hydrangea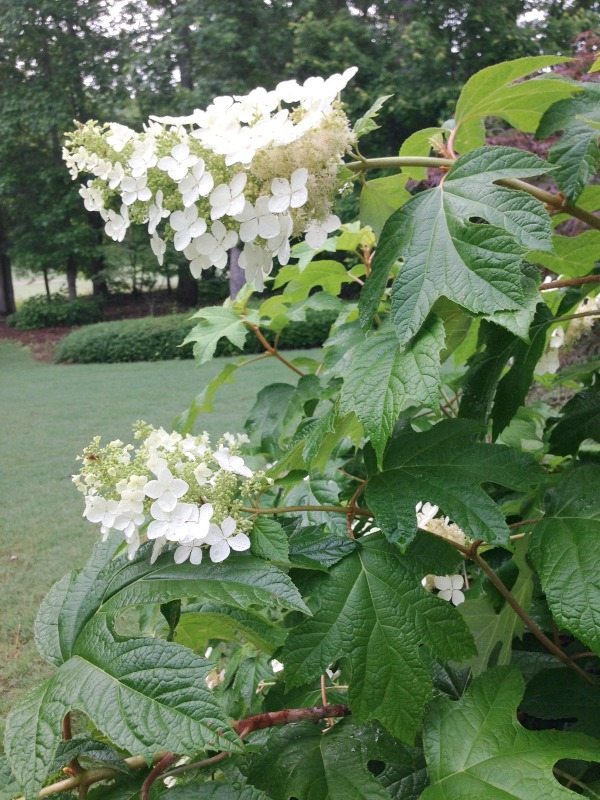 Beautiful lacy flowers, perfect for border or hedge. Great for the cottage garden. The flowers and the leaves are gorgeous.
Hydrangea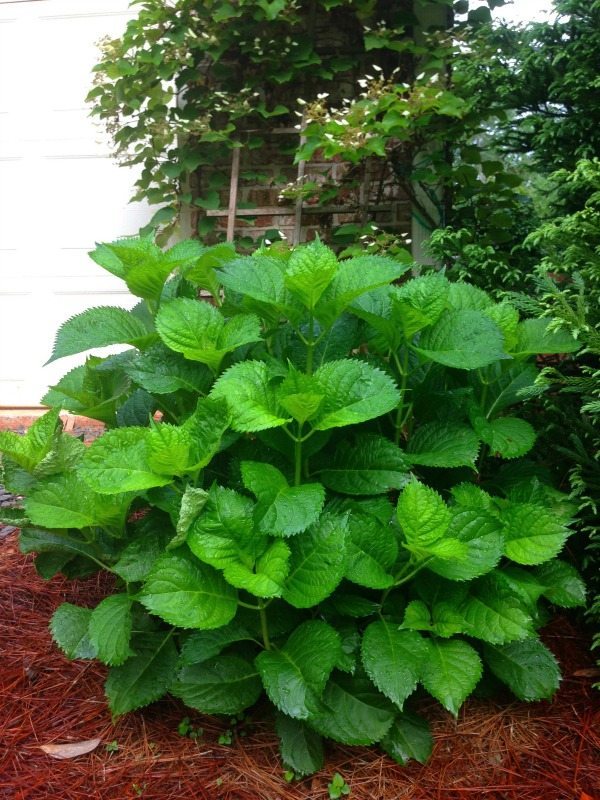 I do love all hydrangeas but this is the one that I'd marry. Blooming all summer, producing huge clusters of blue and pink flowers – who wouldn't want to marry you? Add hydrangeas to your garden, you won't be disappointed! Mine grow beautifully, just outside my office door. Perfect for creating the most wonderful flower arrangements to enjoy now and drying for later.
The Gardenia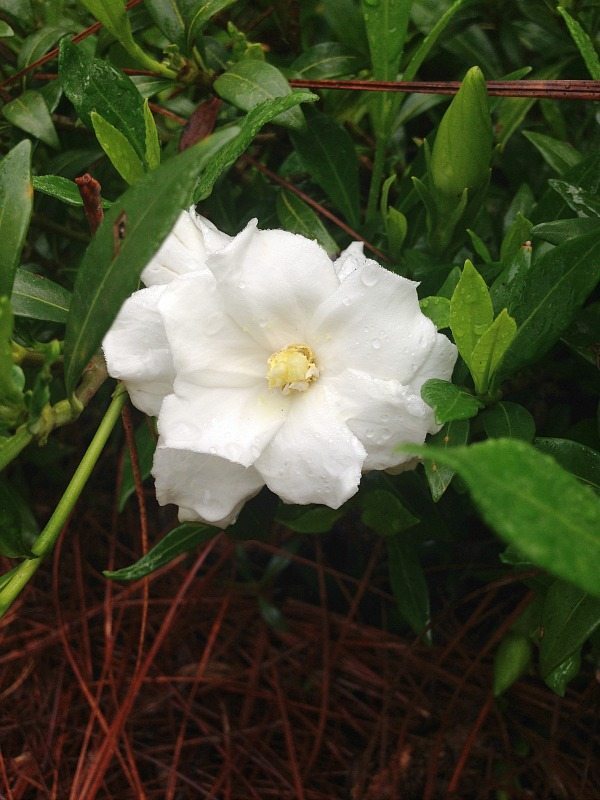 Talk about a memory maker, I don't know for sure but I think these were my Grandma's favorite! They smell wonderful and the showy white blooms light up any landscape. When they aren't blooming their perfect little green leaves look like a tidy evergreen shrub. The are so pretty floating in a shallow clear bowl of water.
I hope you enjoyed my little garden tour! I know I've said wonderful, beautiful, gorgeous a lot but it's true!
Pin it for later: