Free Potting Bench Plans
This piece of furniture is so versatile, you will love it! Easy to build and around $15 in lumber! Grab 5 – 2″x4″ at (8′ long) pieces of lumber and you can have a potting bench in an afternoon –  a few hours – really!
You will have left over wood, we will revisit that later this month and build something else 😉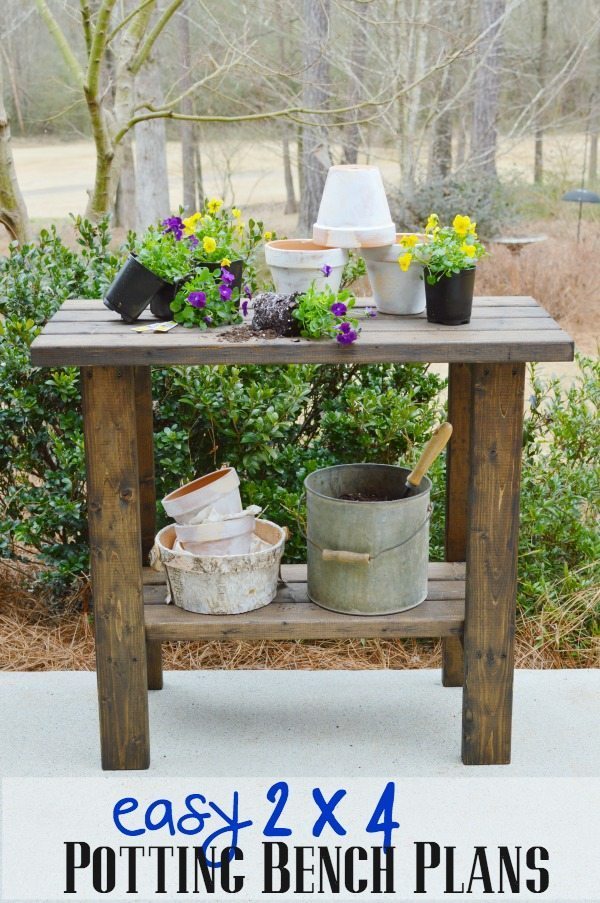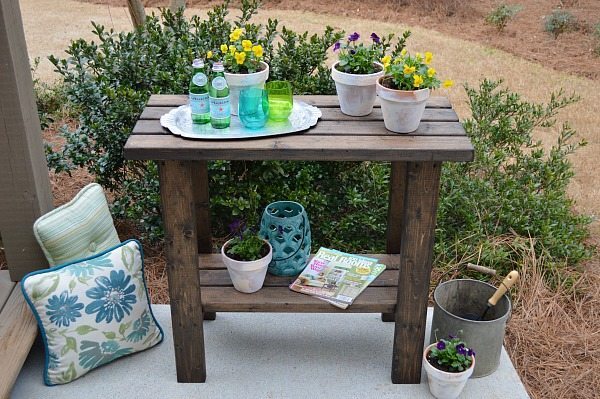 Supplies Needed:
5 each 2″ x 4″ lumber at 8′ long
Saw to cut lumber – we used a miter saw
Screws 2 1/2″ – 44 each
wood glue
Drill
Sanding block
Stain or paint
Cuts:
Cut 4 pieces at – 30 1/2″ Legs
Cut 4 pieces at – 36 " table top
Cut 3 pieces at – 30″ bottom shelf
Cut 4 pieces at – 11 1/4″ leg braces
Process:
Make the legs (a total of 2) first.
Attach center brace between two of 30 1/2″ – 2×4 – using 2 screws (8 total per leg). – Repeat for the other leg. Attach second brace on each leg at 8″ from the bottom of the leg. (See photo below).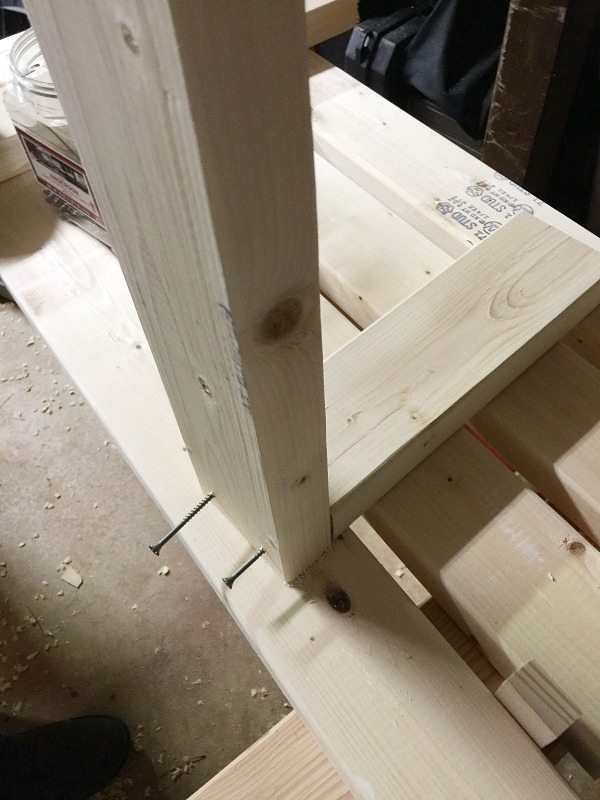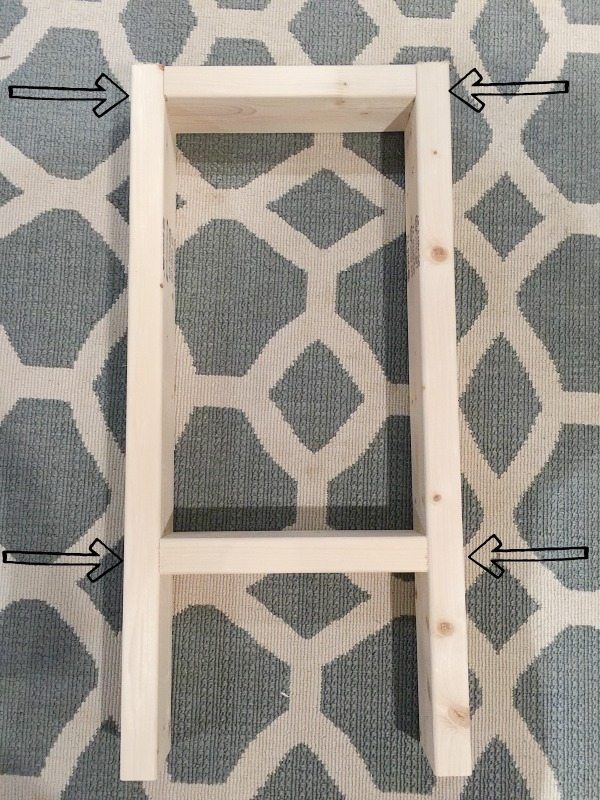 Top of Potting Bench: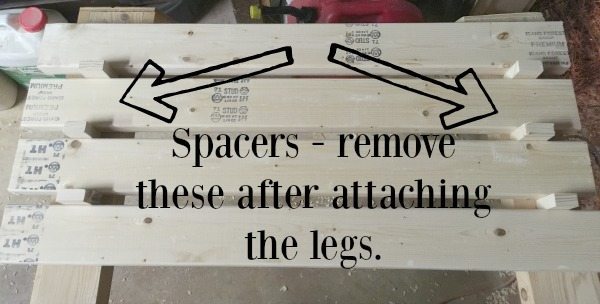 Attach the top:
To create a 3/4″ space between wood on the top of the table, we used a 1″ x 3″ scrap wood.
Apply glue and attach each leg with 8 screws as shown above.
Attach bottom shelf:
Equally space the 3 pieces of wood, attach from the bottom using wood screws.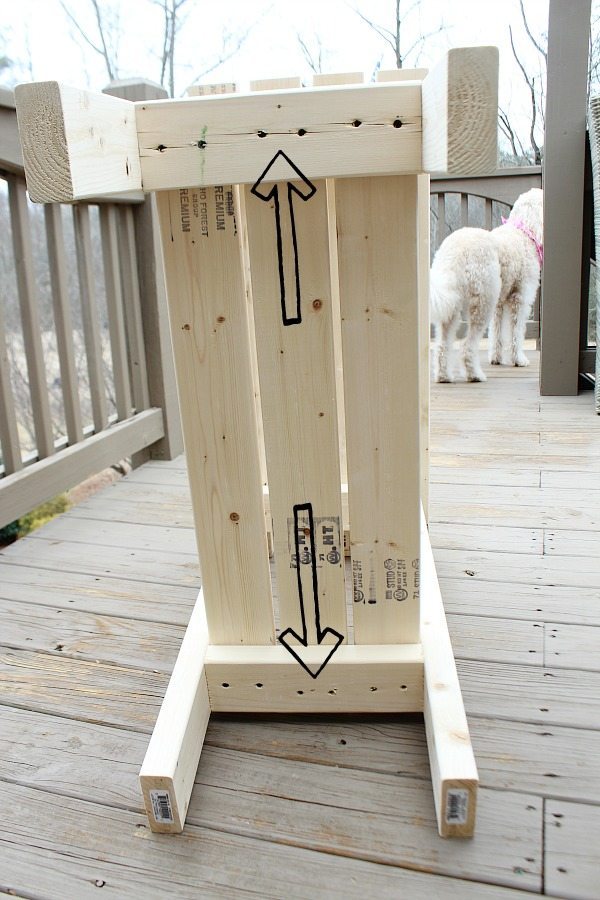 Potting Bench – Before Stain: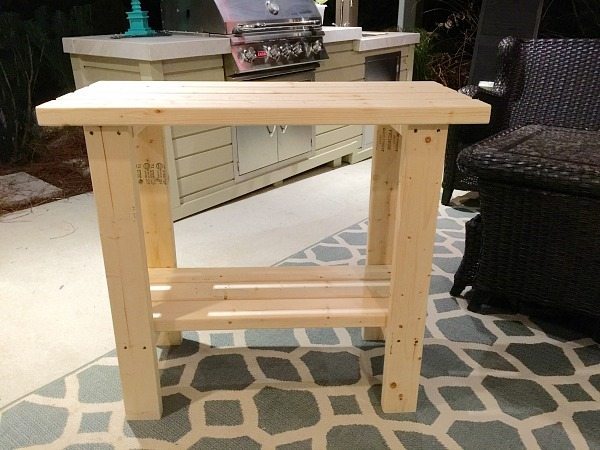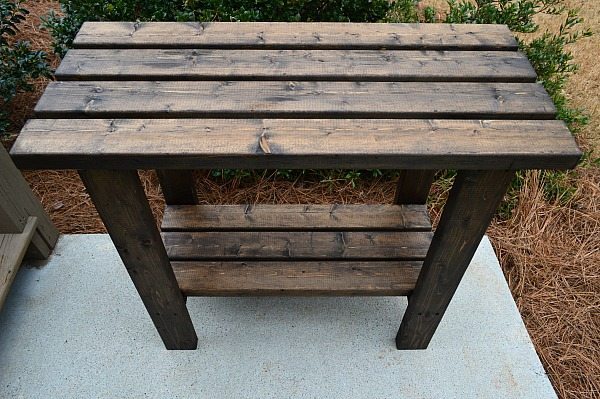 The bench is very basic, easy to build in just an afternoon.
You can paint or stain it. Be sure to sand to remove splinters and smooth out the wood .
To create a worn, rustic look just use any stain color that you like. Apply a top coat of poly, depending on the stain, not always necessary.
If you decide to paint the potting bench, fill in the screw holes with putty, so that you have a smooth surface when complete.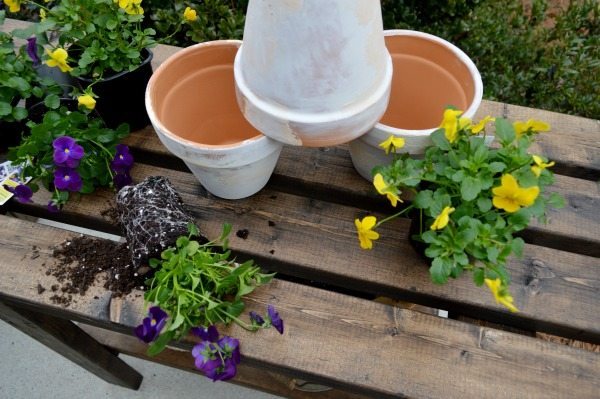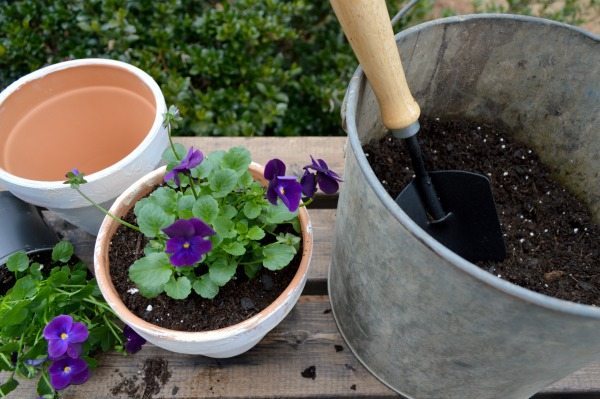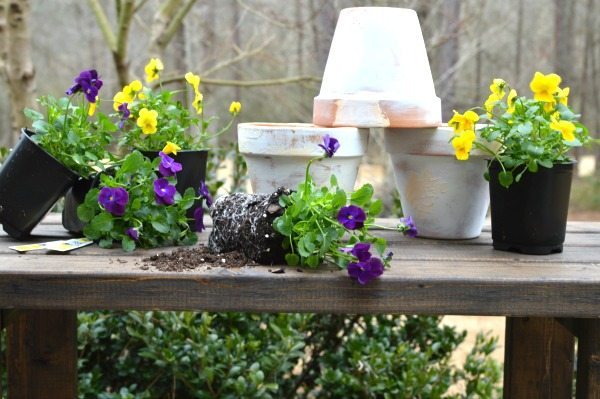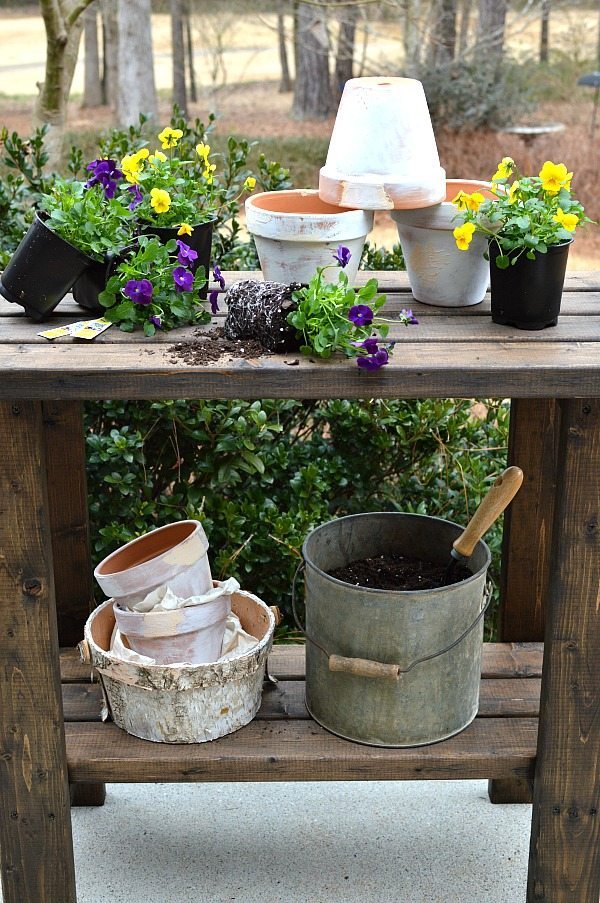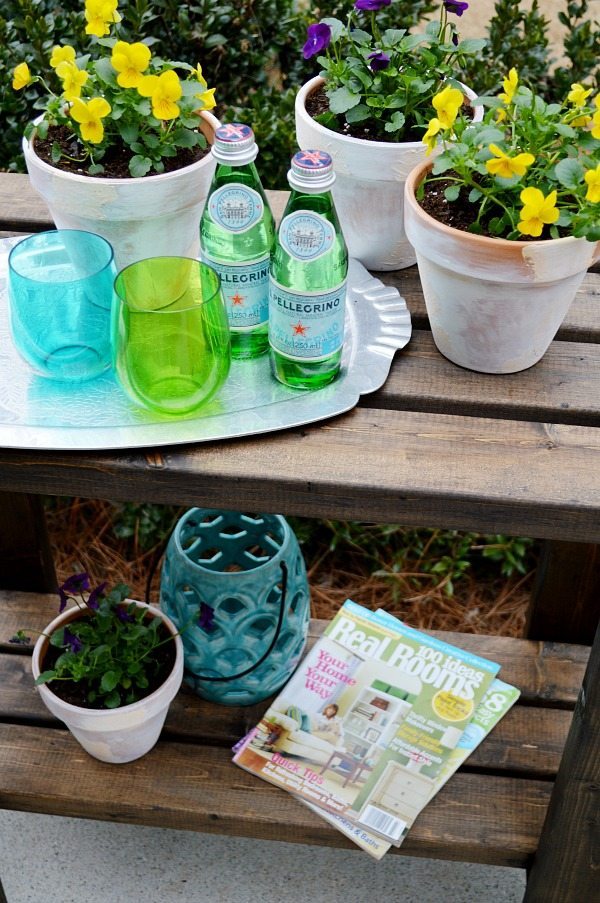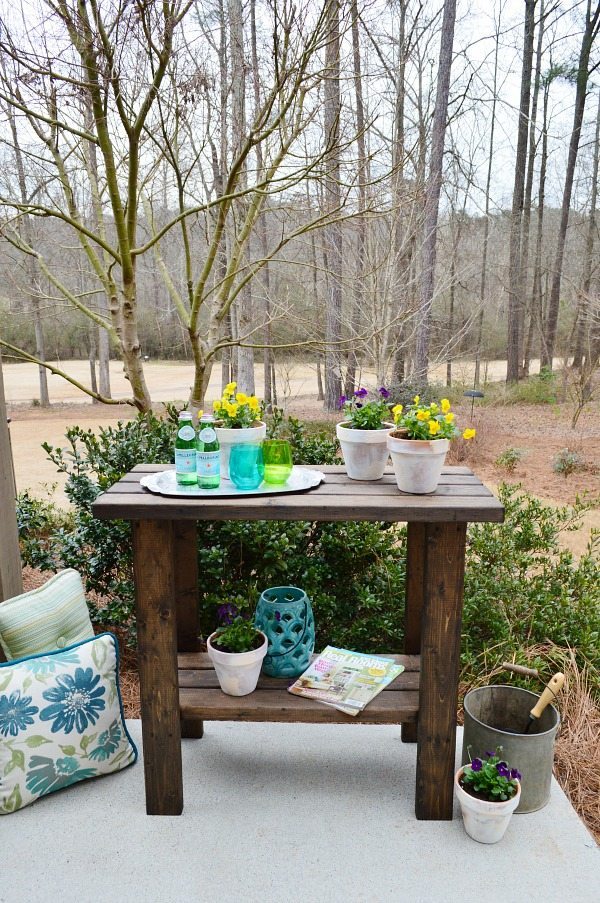 This 2″ x  4″ Potting Bench plan is perfect for your first project.