Saddle Seat Bar Stools
They are a dime a dozen, you can find them anywhere. We bought 3 of these at Walmart for around $30 and I found one at a yard sale for $5.
Any way it's Chair Makeover Month for the Furniture Girls and this is all I could come up with! You won't believe what the rest of the painting divas did, be sure to check them out at the end of the post!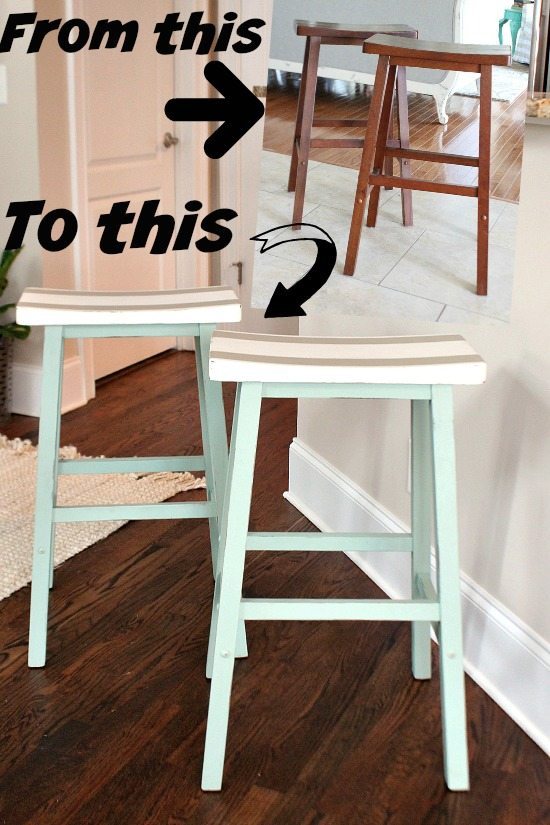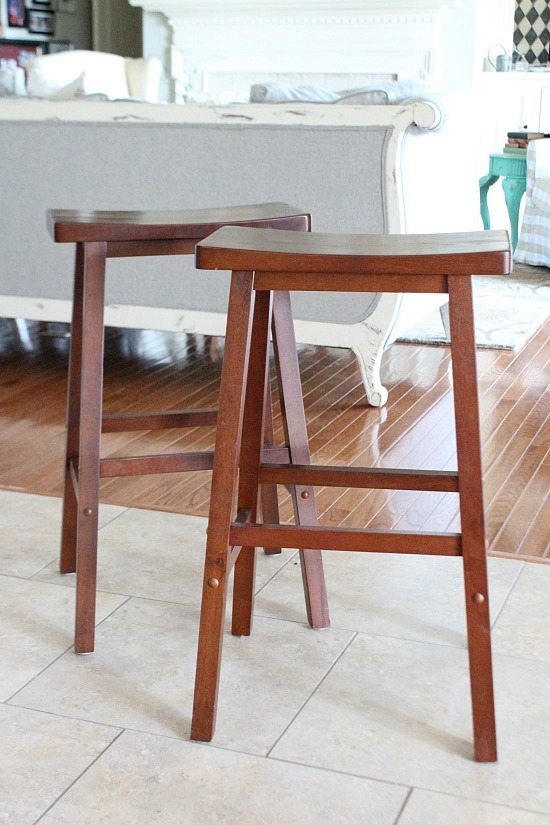 These 2 plus a couple more spent a few years at the lake. When they came home I wasn't sure what I'd do with them.
After Justin proposed to Jessica, I started painting my excess furniture thinking they would be able to use some of it when they got a house of their own. These two bar stools were some of my excess 😉
And I couldn't leave them as they were, I wanted to add a little personality…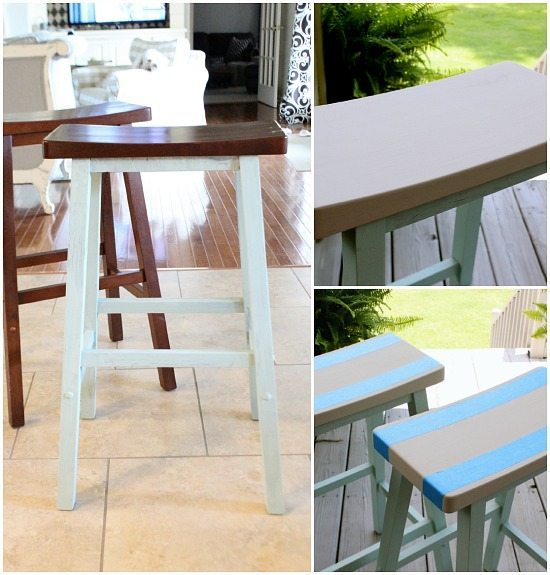 How I changed my plain saddle seat bar stools:
Paint the base with color #1 (I used Maison Blanche Creme de Menthe)
Paint the seat with color #2 (I used MB Cobblestone)
Tape off stripes paint with color #3 (I used MB Magnolia)
Sand to distress
Use clear wax or a clear top coat to seal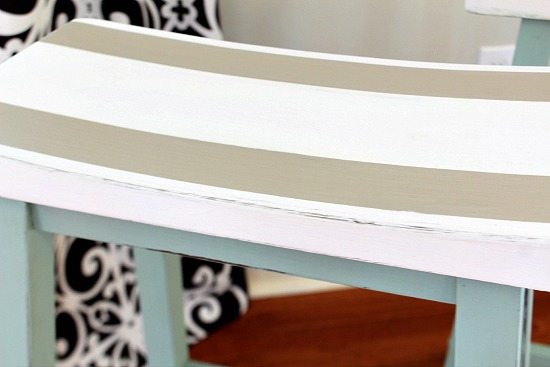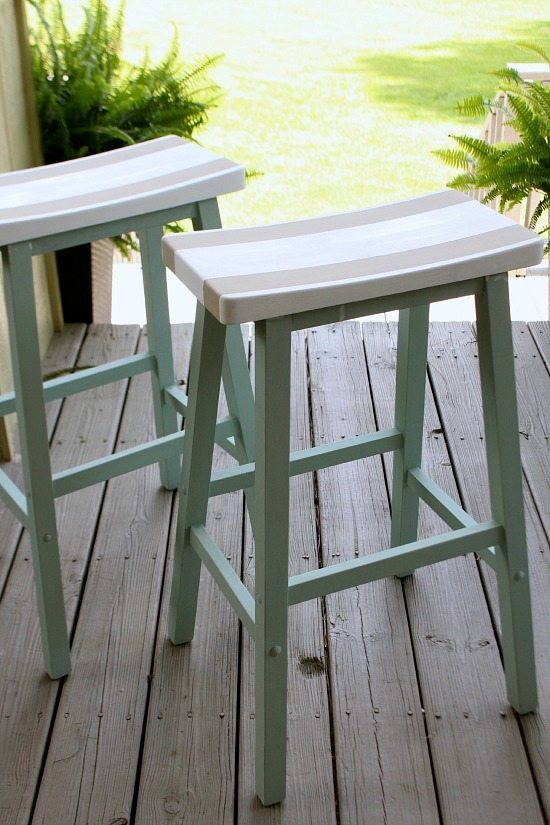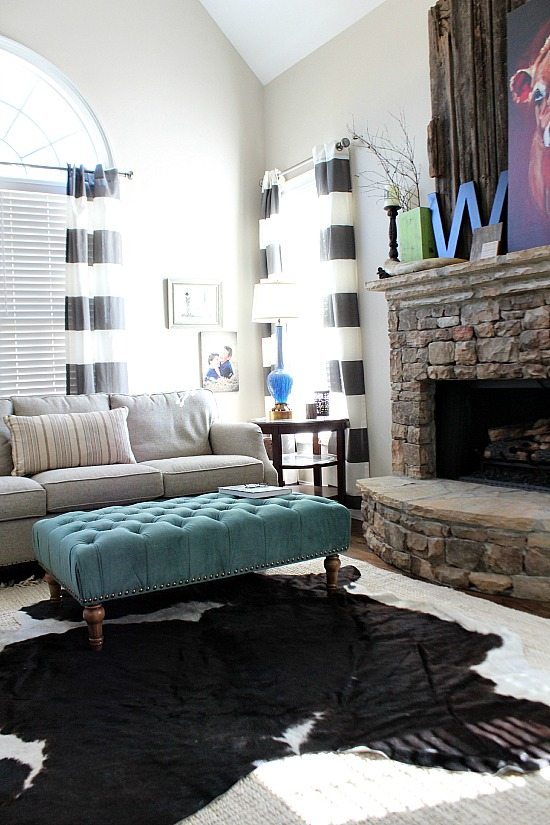 Here's the room where they are. The colors and stripes accent the colors in the keeping room.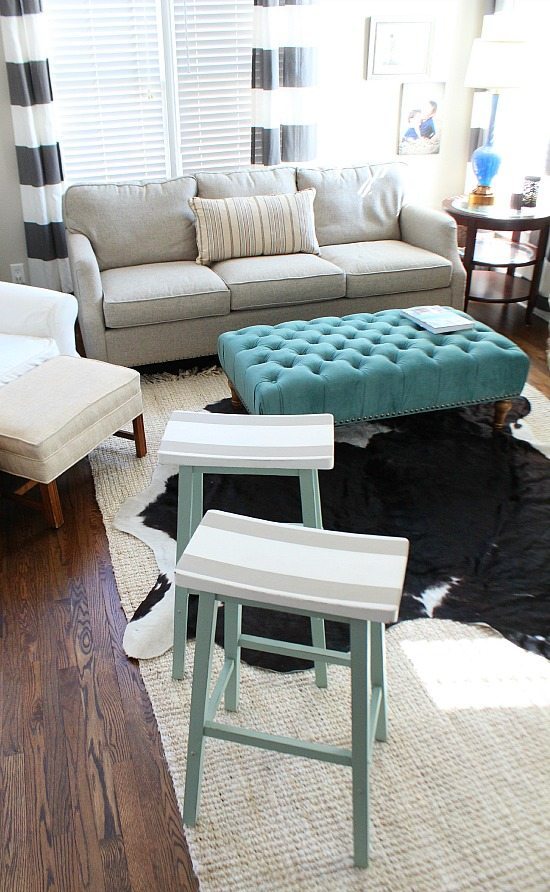 The bar stools turned out great. There was nothing wrong with the original finish and they were in perfect condition. Just a little boring.
After all, if you have to use a saddle seat bar stool, why not make it cute!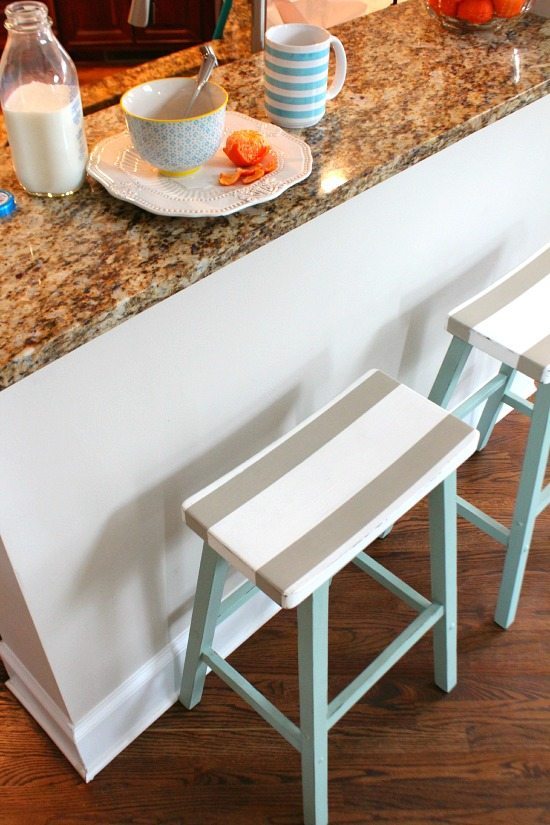 They ended up staying with me, Justin and Jessica didn't have room for them.  It turns out they look pretty good just where they are.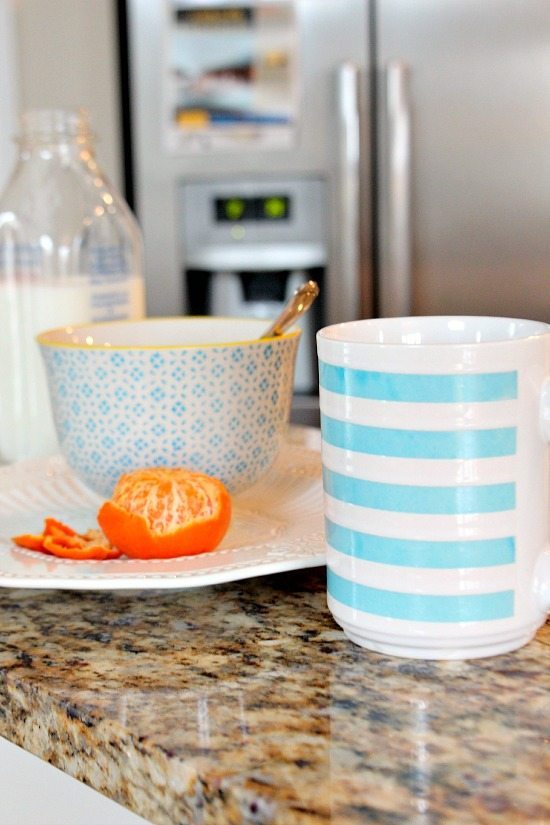 They make a great place to perch for a quick breakfast.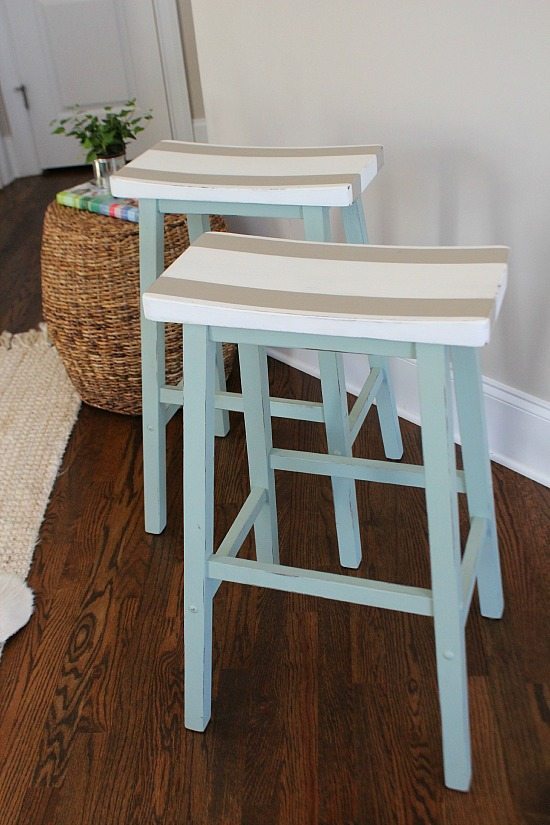 And they don't take up much room at all!
Pin for later, because you can paint new stuff too! Give all your furniture some personality!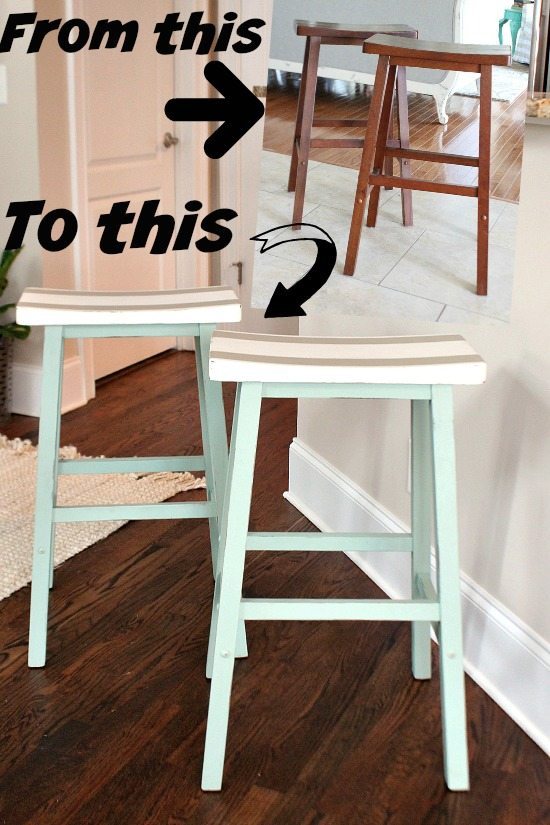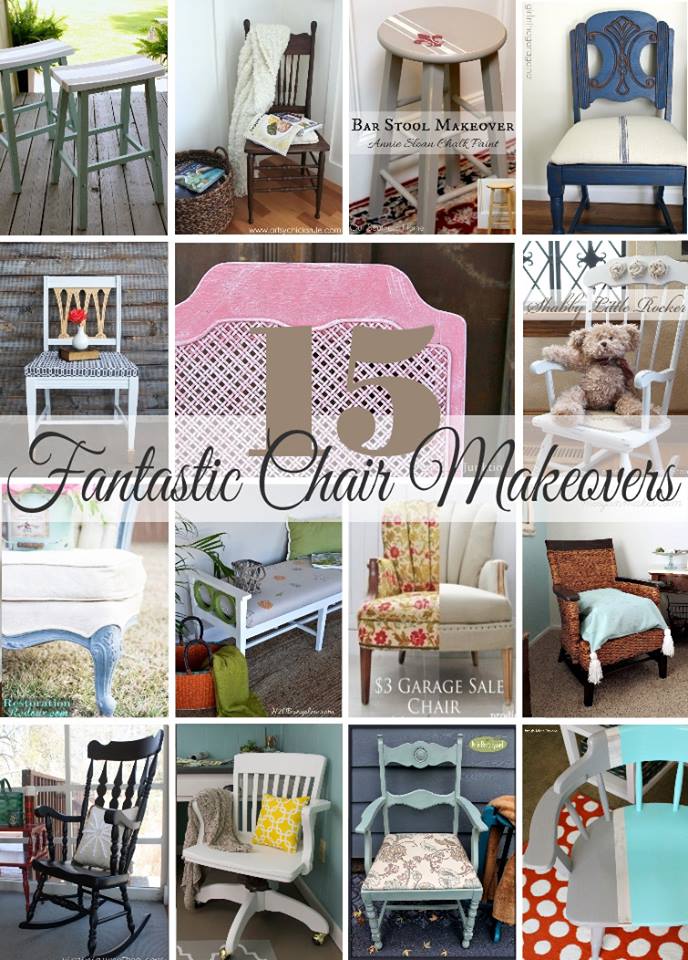 Now for the other 14 Chair Makeovers: