It was the summer of 1983, I was freshly divorced, working in a sewing factory. A sewing factory located in a sleepy little bayou town, near Mobile Alabama. He walked in the building, like the scene from An Officer and A Gentleman. You know the one where Richard Gere….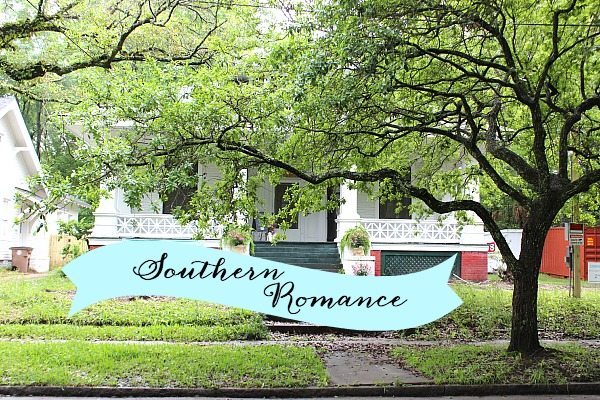 Whoops, wrong romance!
Southern Romance in Mobile Alabama
Ok let's get back on track.
I get this email, I get a lot of emails. Emails wanting me to do this and do that and talk about this and that. But this one was different. It peaked my interest, Kristina from Phantom Screens invited me to travel to Mobile and tour their Southern Romance project, I mean who doesn't want to know more about a Southern Romance?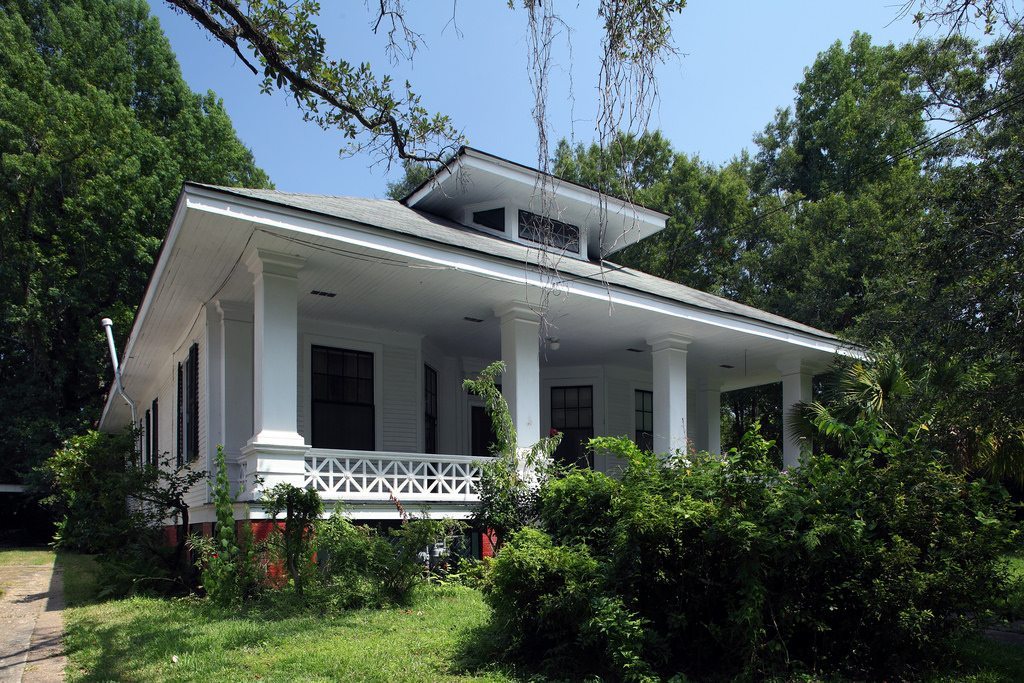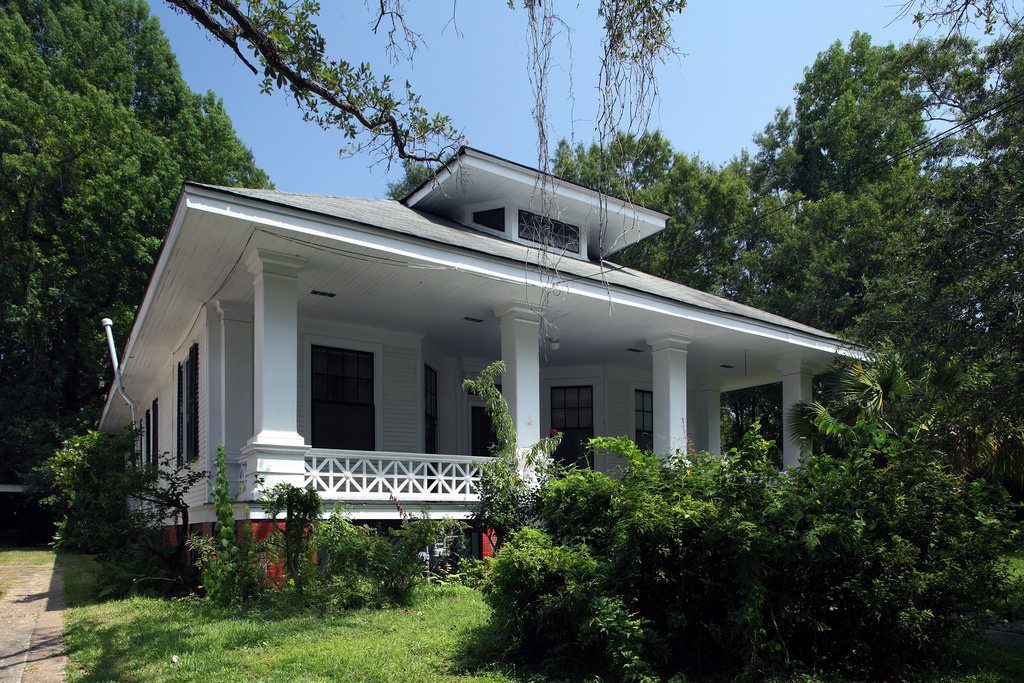 Trust me, you're going to want to follow along with this crazy romantic journey, I know I do!
It all started the day Esther got out of the car and walked up the Morgan-Ford home, knocked on the door and was greeted by a gentleman, smoking the same type cigars that her daddy smoked. That all so familiar scent flooded her with memories and I think it was at that moment that she knew…this was the house on her bucket list.
The Morgan – Ford House, built in 1906, is a classic three-bedroom Arts & Craft style bungalow. Primarily owned by one family and Esther made it a point to meet all its past owners. So far she's met residents from all of the last 93 years! The more I read and watched, yep there's videos, my anticipation grew…I couldn't wait to meet these people from a foreign country…Canada 😉 I had to find out more, why Mobile Alabama????
CEO of Phantom Screens Esther de Wolde, aka dreamer, bucket list checker off-er…shares in this video why she picked Mobile.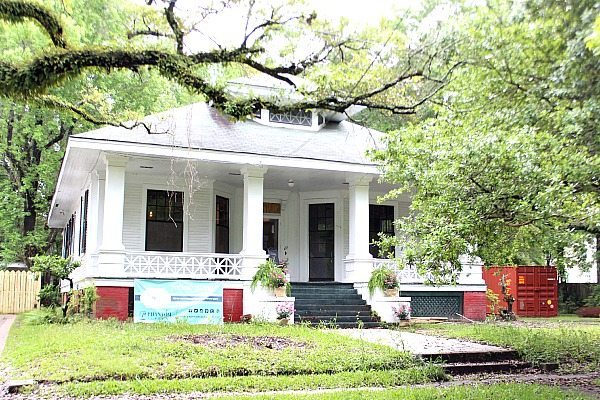 The front porch welcomed us like a southern hug…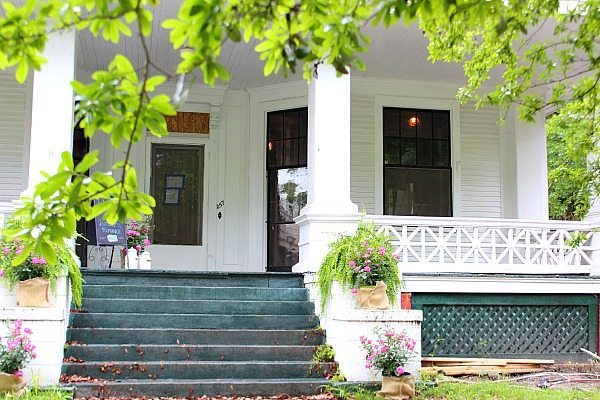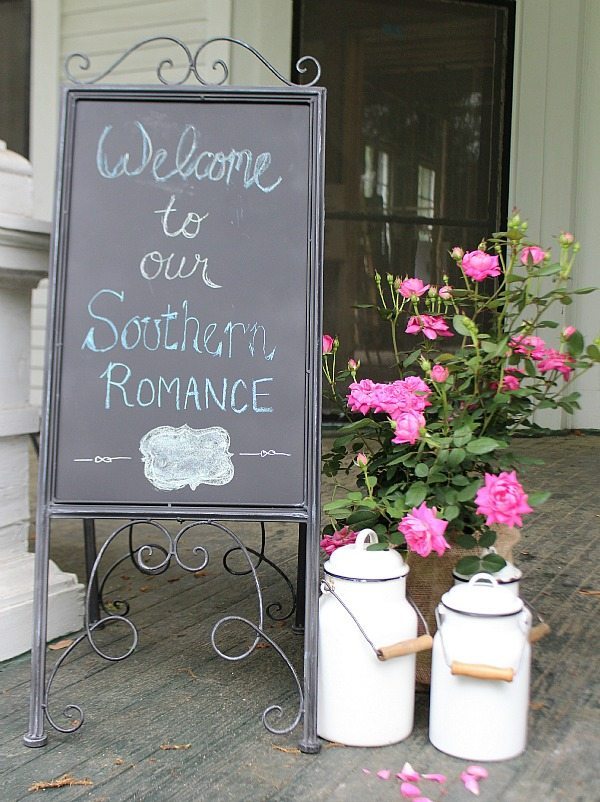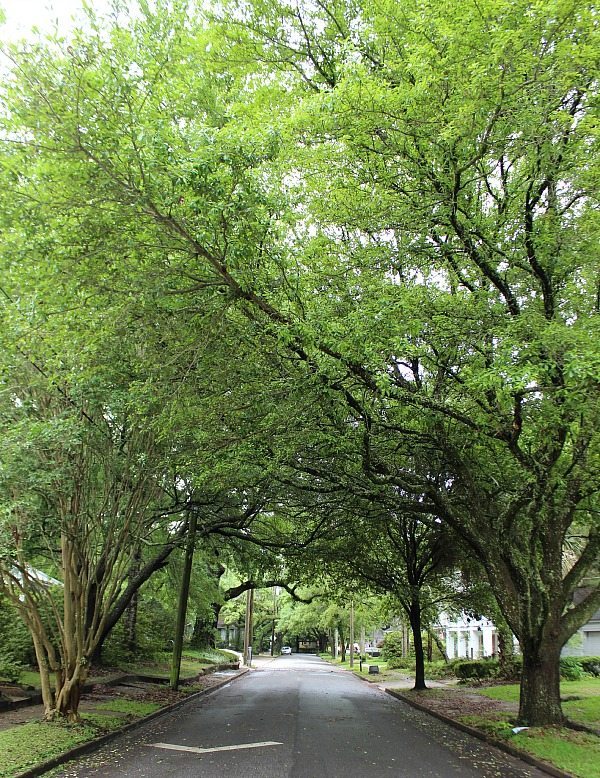 This is one of the many tree lined streets in the Oakleigh Garden District, where the house is located. One of Esther's neighbors, Suzanne gave us a walking tour of the neighborhood. So much beauty and history in one place…oh the stories that could be told, if those homes could talk!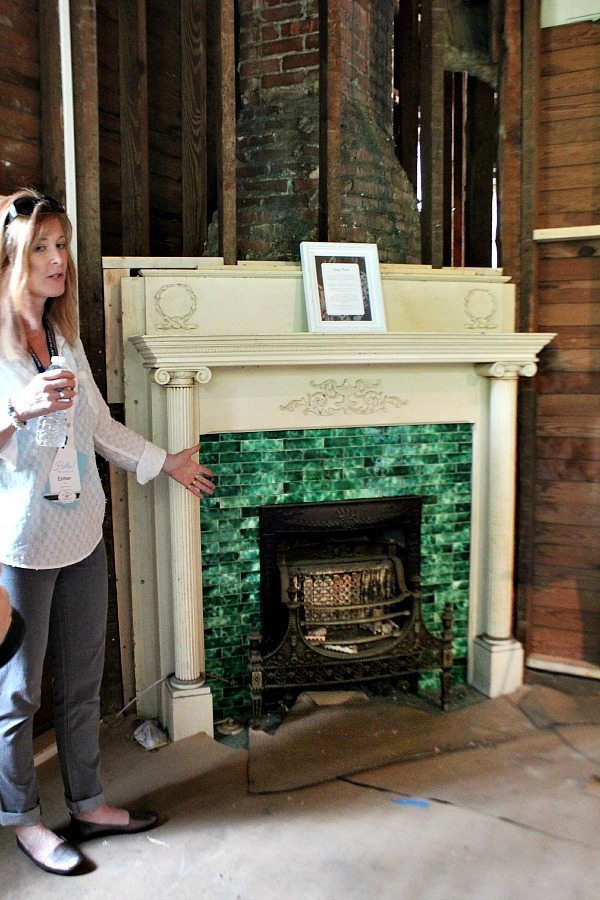 This is the living room, the first room on the left after you enter the home. This is where Esther asked me if I wanted to move in, ok so she was just talking about this amazing fireplace and how she wanted to keep as much of the original architecture in tact, if possible. I really didn't need to see any more of the house, she had me at aqua/teal fireplace.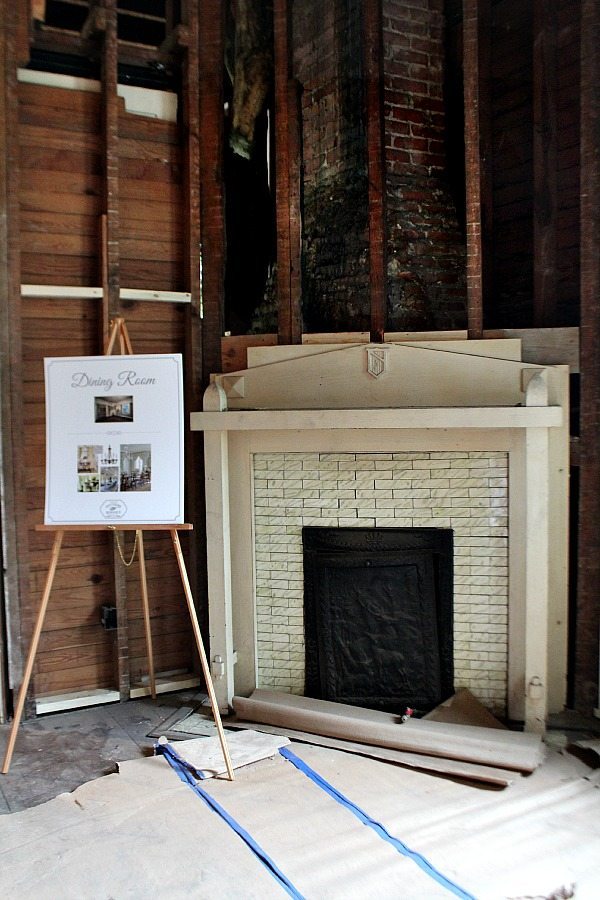 Each room included a story board, with before pictures and the plans for the renovations.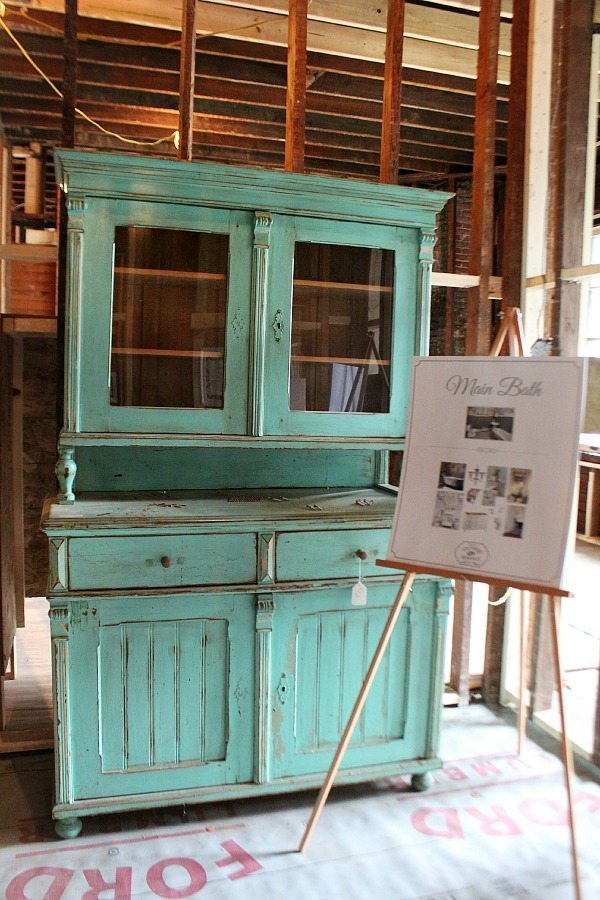 Not only has Esther been busy renovating, she's been doing a little shopping too. This is one of those pieces that you have to purchase when you see it. Because if you wait, it won't be there when you go back. Lucky for us, she took us to her favorite antiques stores and I know just where she purchased this beauty! I'll be sharing more about them later, in another post!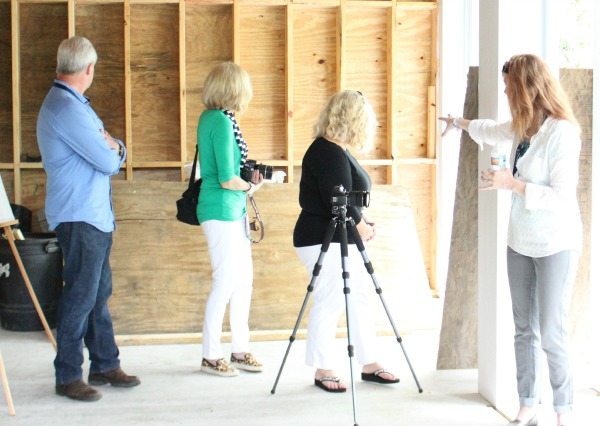 After following Esther and Danny (from Today's Homeowner) through the whole house, hanging on every detail they shared, we headed out to the back porch. Here Esther is showing us where the outdoor fireplace and swing bed will be. The back porch sounds like a dream to me. With it's outdoor kitchen, television and Phantom Screens…I could just live out there!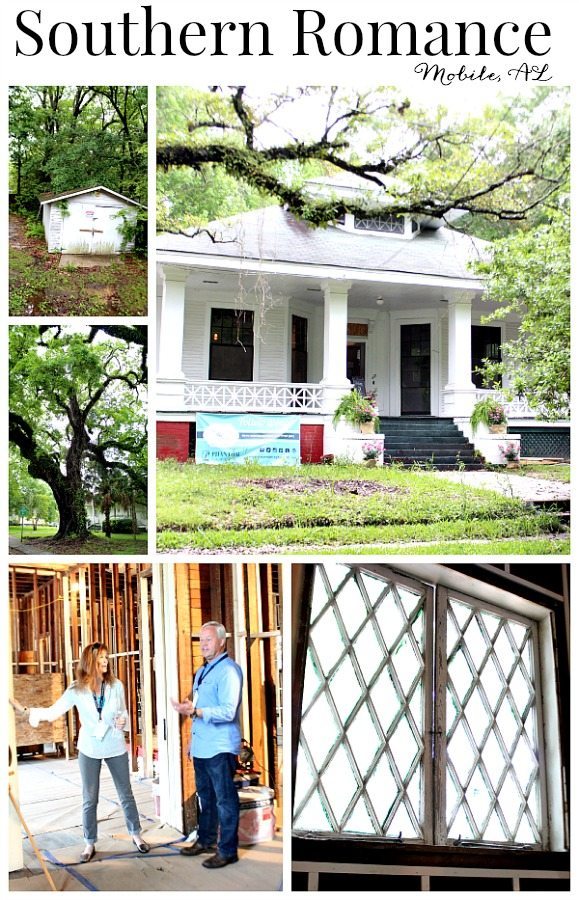 I'm very fortunate that I have family near Mobile, I may have to stop back by in a few months and see how things are going.
There's several more videos and a blog, so you can keep up the progress, see them here.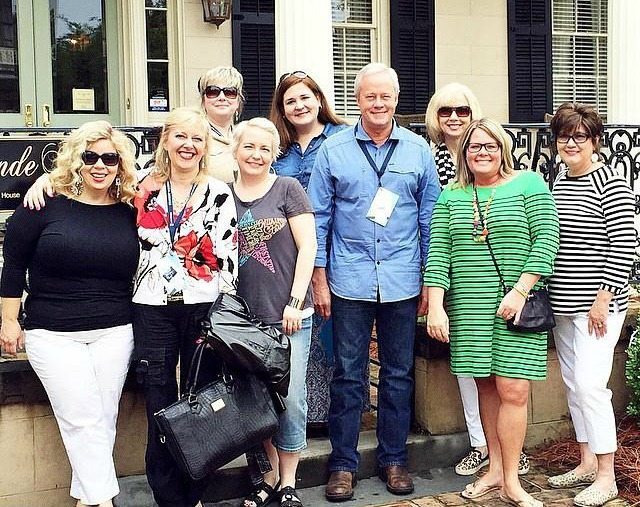 From left to right: KariAnne – Thistlewood Farms , Robin – Renovation Bootcamp, Shannon – Fox Hollow Cottage, Shannon – AKA Designs , Beth –  Unskinny Boppy , Danny Lipford – Today's Homeowner, Rhoda – Southern Hospitality , Kelly – Live Laugh Rowe , and me! 
And here we all are, in front of the Fort Conde Inn, in downtown Mobile Al. Where the tea is sweet, the food is delicious and the sheets on the beds are heavenly. There will be another blog post about Fort Conde Inn 😉
Thank you so much Esther, Kristina, Paul, Richard, Danny and everyone that made this trip possible!