It has great strength, great texture, great price in fact I have only great opinions of well, you guessed it a painters drop cloth! You can buy them at dollar stores, Wal*Mart, hardware stores…just about anywhere. Throw them in the washing machine, bleach them if you like, dry them with a little bounce and you've great a sweet smelling, soft, perfect large piece of fabric. My mind is so full of ideas for the magical drop cloth, but here's my first project: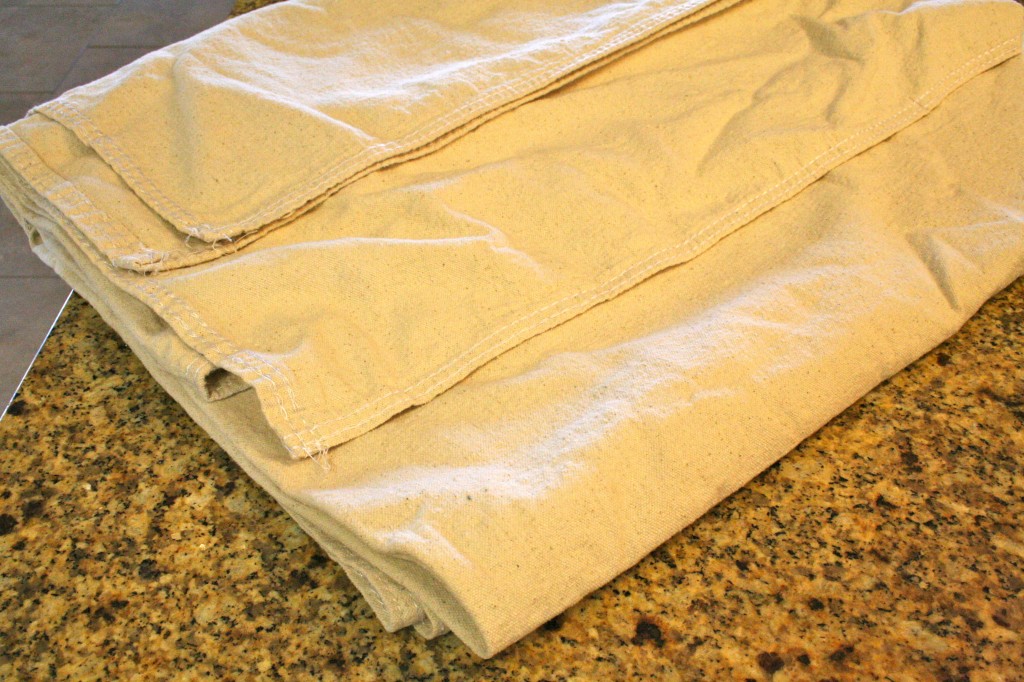 Washed and ready!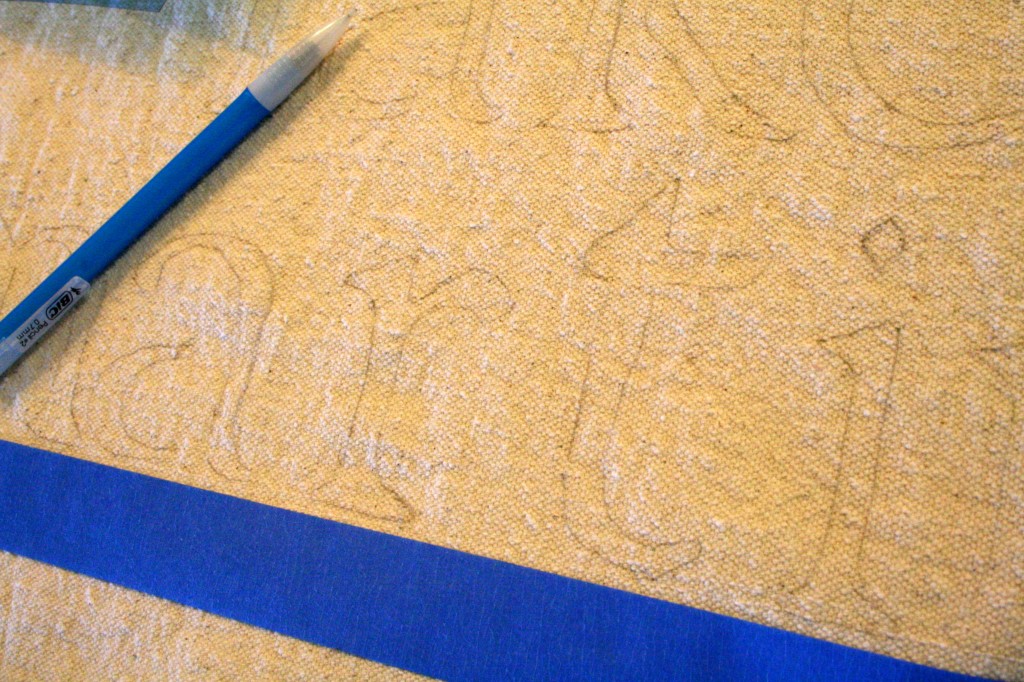 Use a stencil, painters tape and pencil to create your art.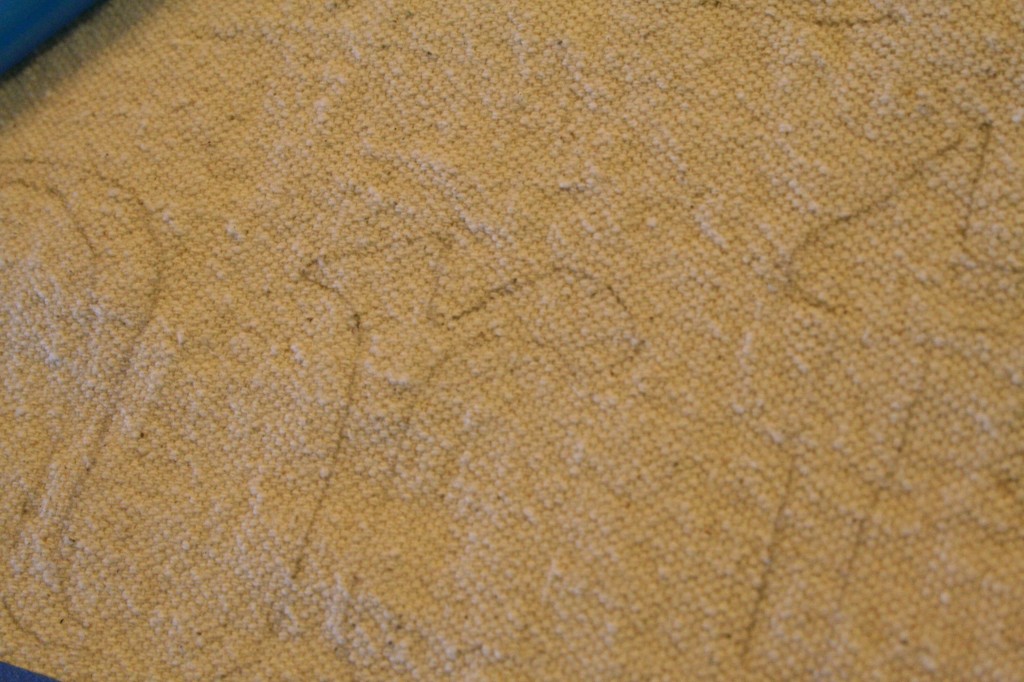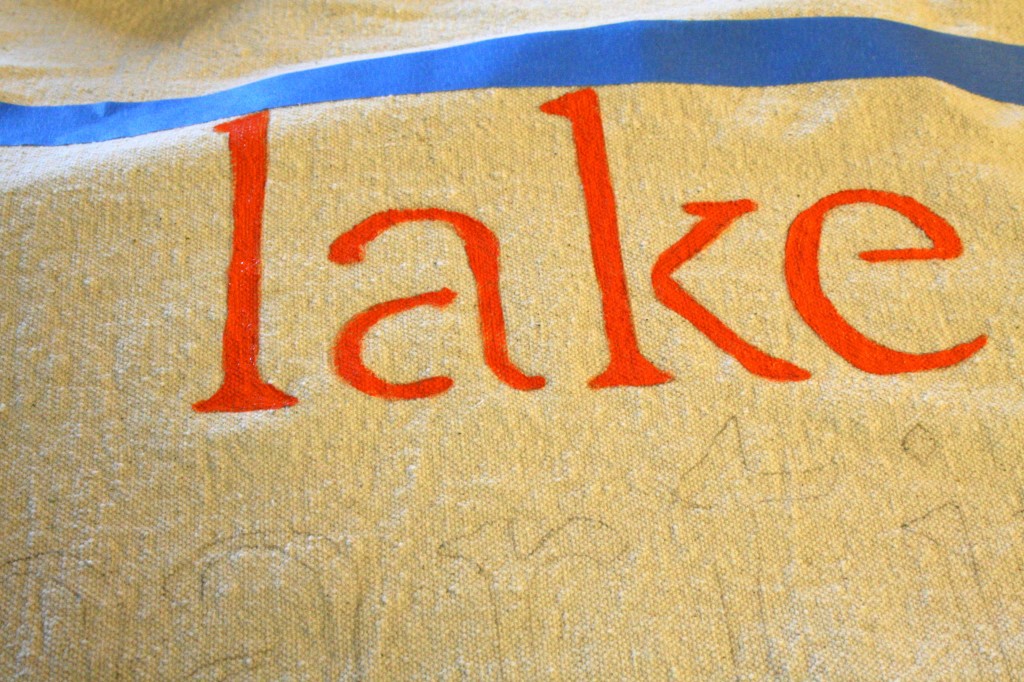 Choose a paint to match your decor.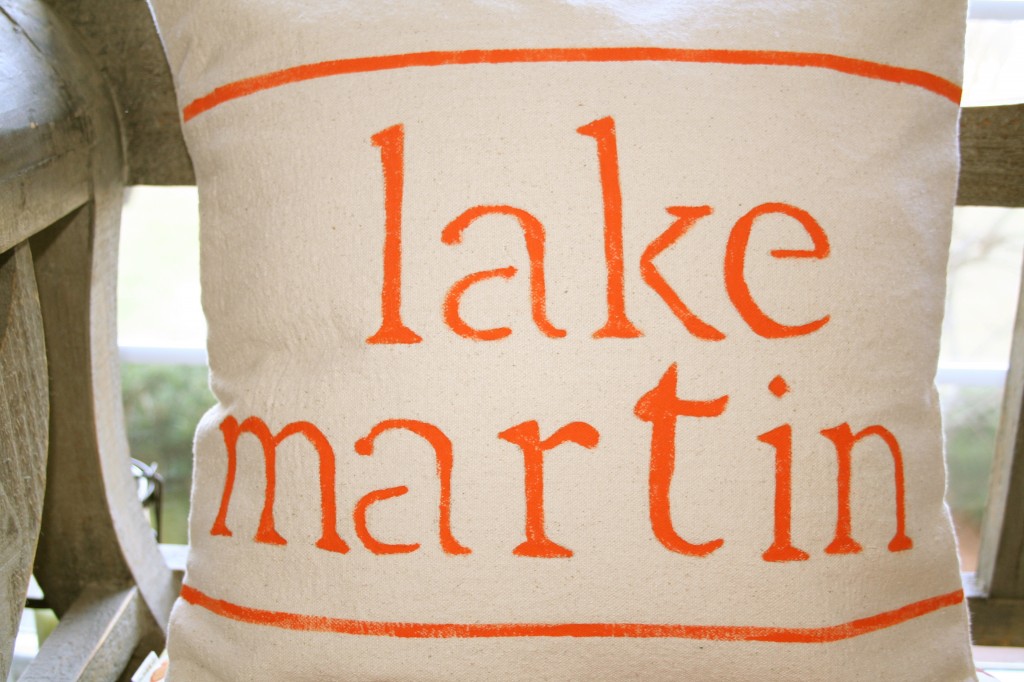 Any word is good!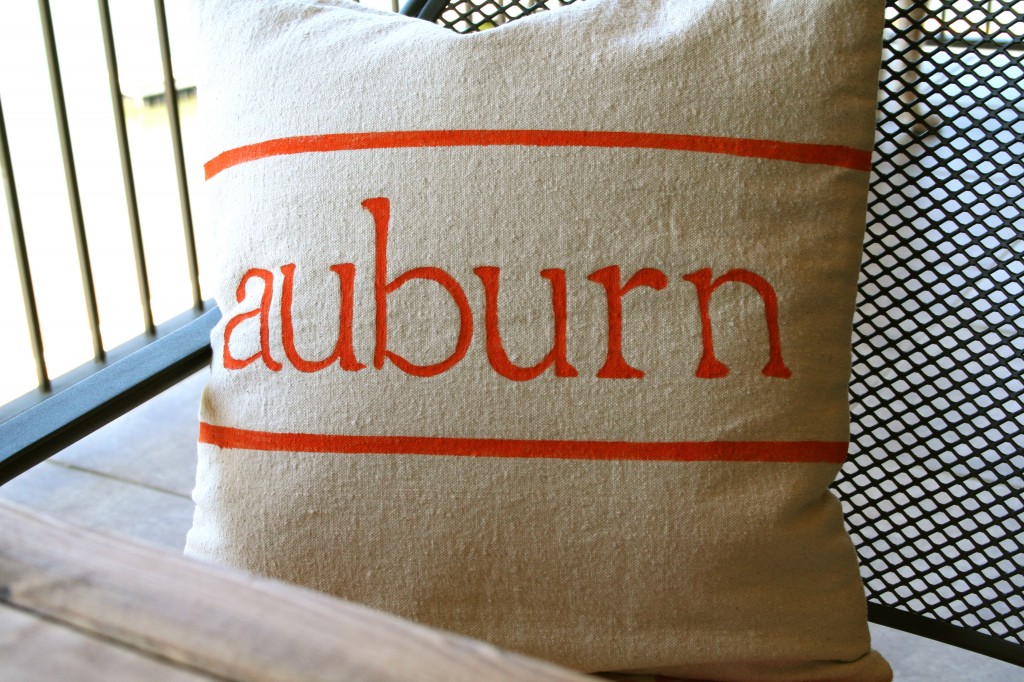 Some words are better!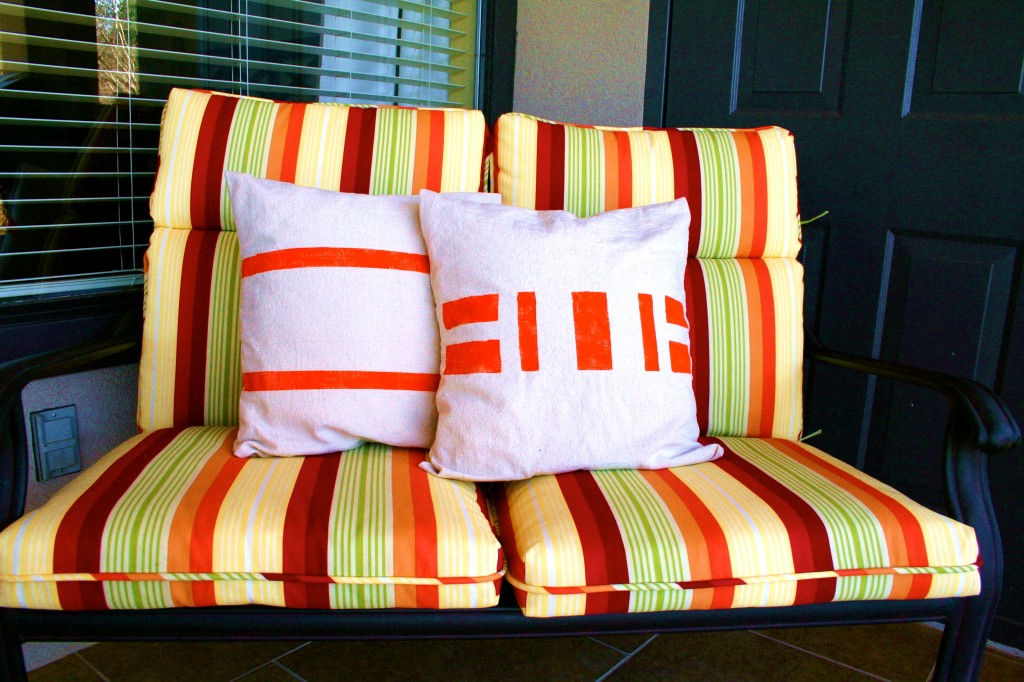 If you run out of words, just tape up some meaningless stripes!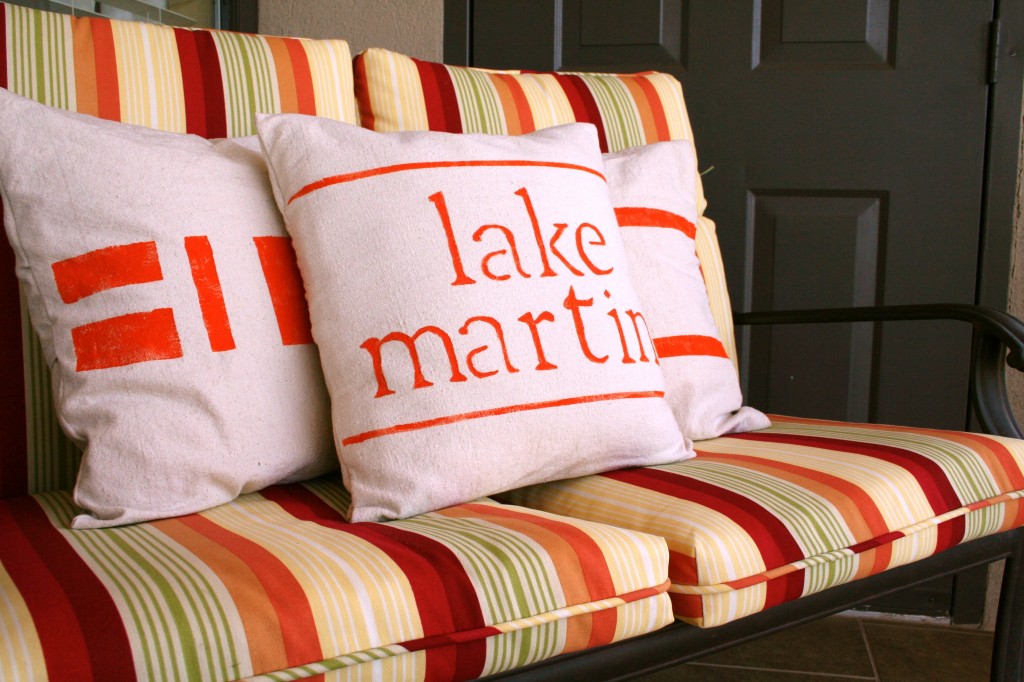 Place them in a desired location.  They're going to love it here! 🙂
Or they might love it better over here!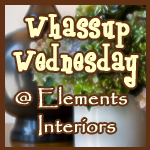 I'll be over at Blue Cricket Design!
Taking a Risk over at:  Nesting Place