This thermal beach tote is the perfect size for a day in the sun!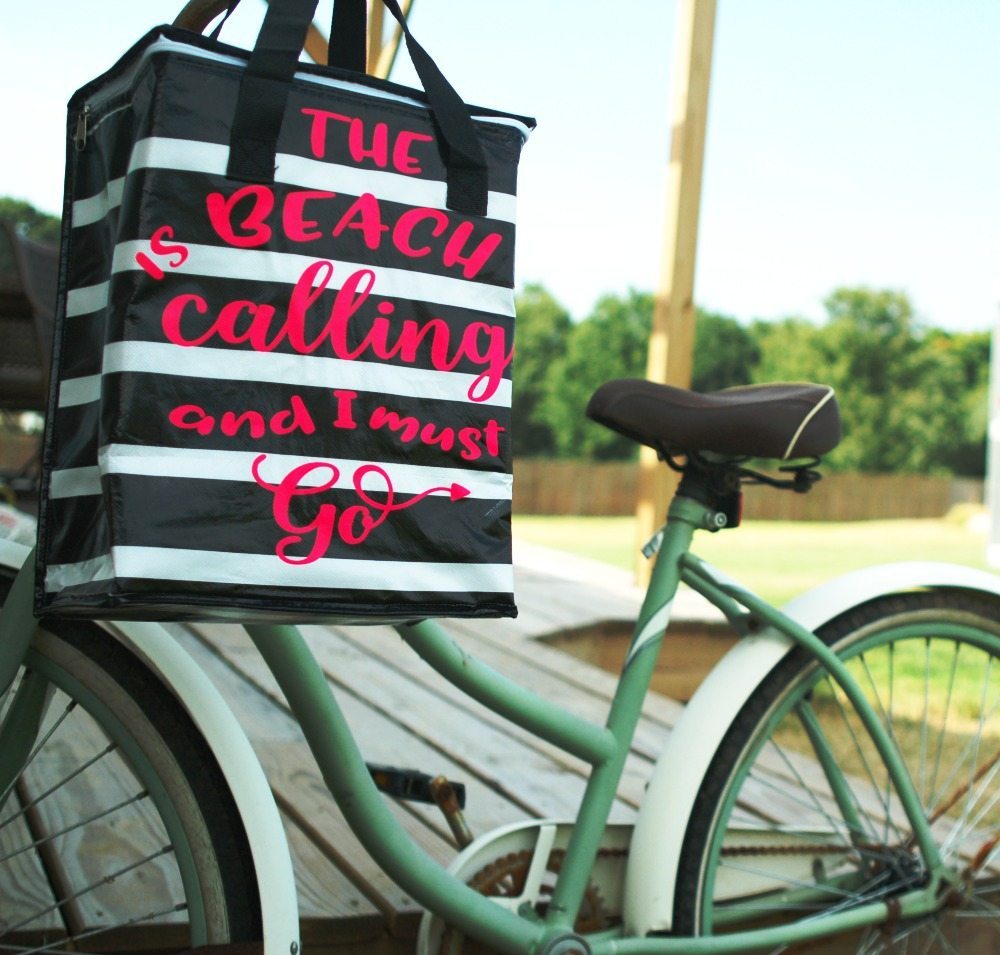 Jenni is back today with a fun summer tote idea! (I'm thinking about stealing her bicycle and painting it aqua!)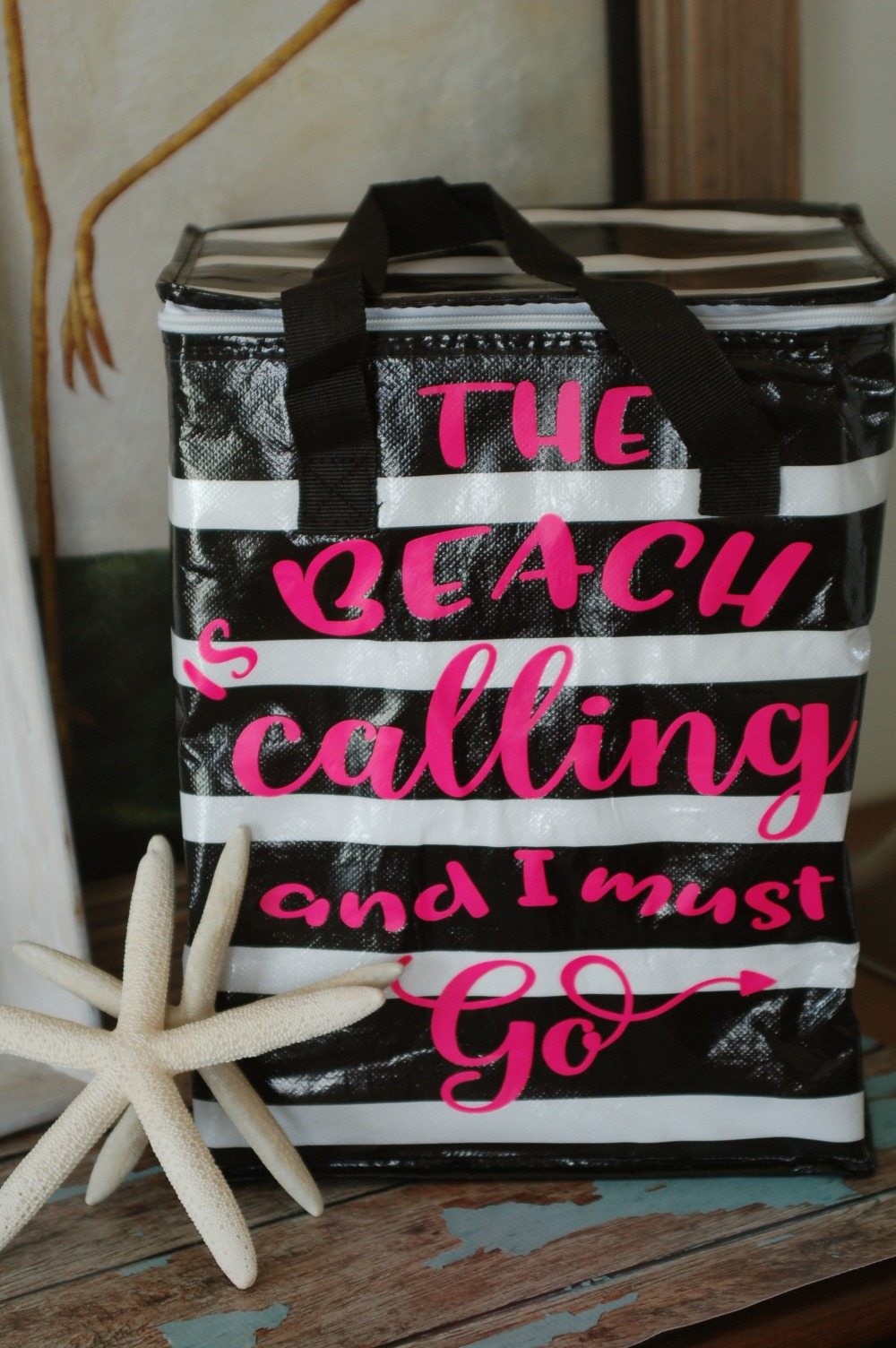 These affordable totes are meant to transfer cold/frozen items from the grocery store, they are the perfect size for our project today, I have included affiliate links to products used.
I recently found this black and white striped thermal tote at Walmart for around $4.00 and thought…I could make this bag even more perfect with heat transfer vinyl, aka iron on vinyl.  These will be perfect for hot days on the beach, keeping drinks and snacks cold or any outing during warm summer days.  That's how I decided on my quote "The beach is calling and I must go".  I found my quote from Craft Bundles in the July Craft Bundle deal.
Supplies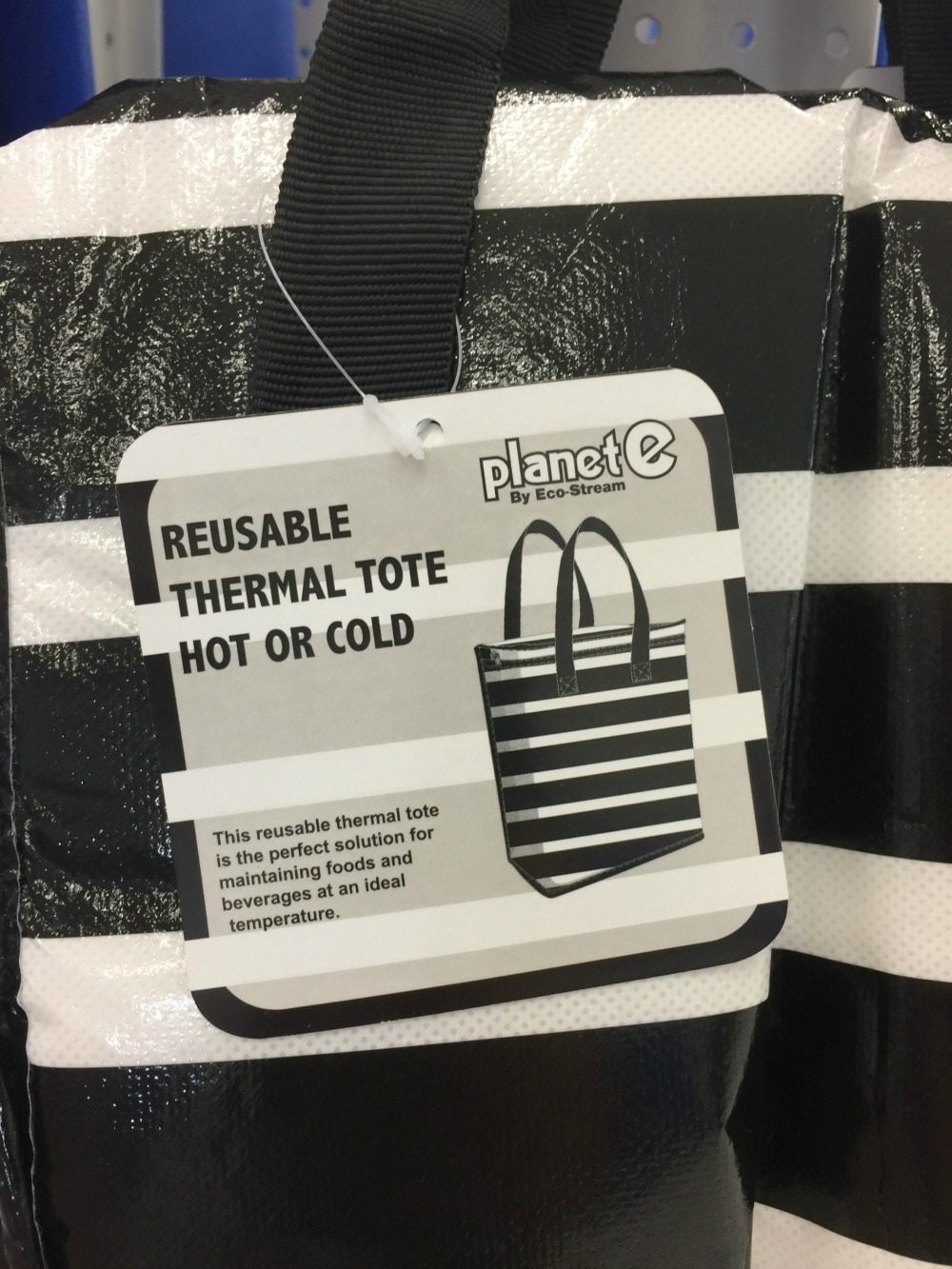 (These totes are near the entrance at our Walmart store and they have cute colors!)
Process:
I cut my quote on my Cricut Explore Air 2, but you can use any vinyl cutting machine.
Cut the design weed, out the excess vinyl (just leaving the wording on the Heat Transfer Vinyl).
When working on the placement, I just played around with it. The backing on the Heat Transfer Vinyl is a little sticky, so you can use that in aiding your placement.  I just eyeball mine.
Heat your iron to: Cotton/Linen setting
Once you have your vinyl where you want it on your tote, place your clean dry towel over it.  Then apply pressure on top of the towel so that you do NOT melt your Thermal Tote.
Apply pressure for at least 25 seconds to the Heat Transfer Vinyl. 
Gently peel the Heat Transfer backing to make sure your image transferred.  If it didn't, simply replace the image, reapply the towel to cover and place the iron back over the area and apply pressure for 25 more seconds…that should do the trick.
I am so pleased with the way my striped thermal tote turned out.  Now I just need to get to the beach. You know, when the beach calls, you should never deny it…Just go!  This tote is also a nice size, you can even make your kids carry it, though if you're like me it's so cute you'll want it to be on your arm. At least for a little while.  Black, white, pink and BEACH, you can't go wrong.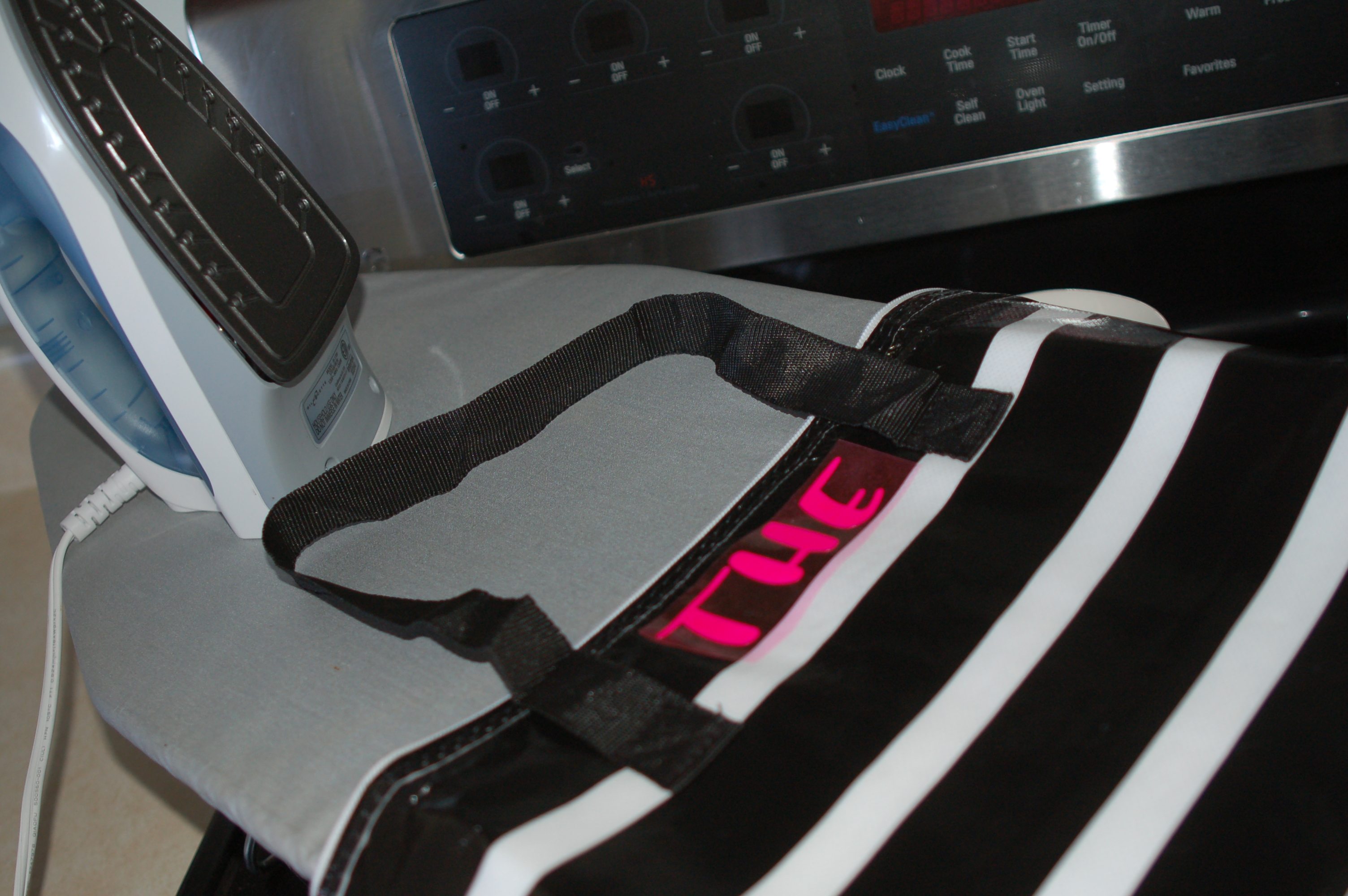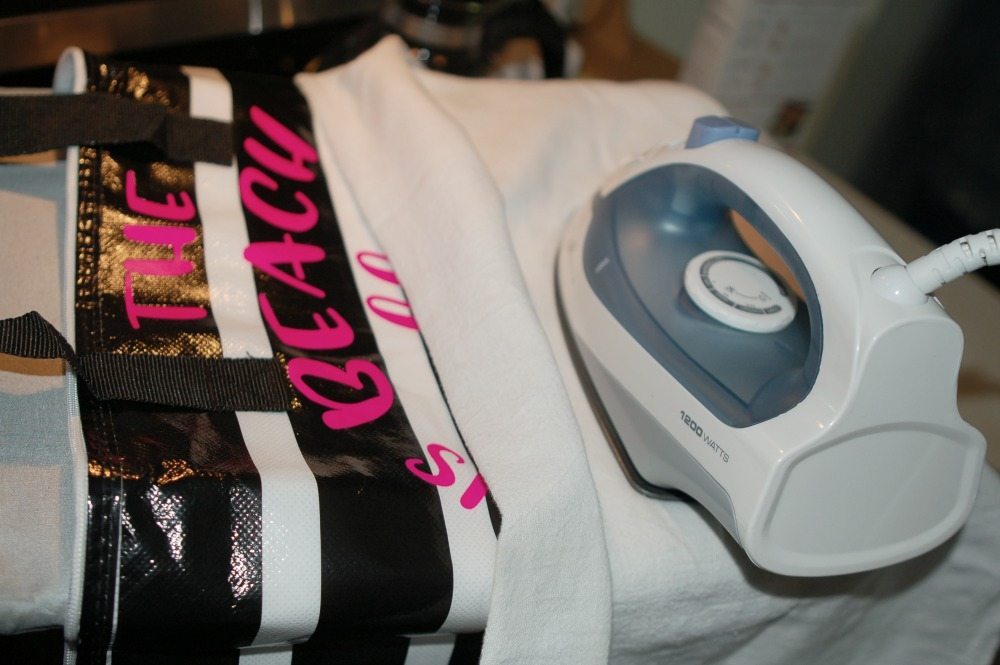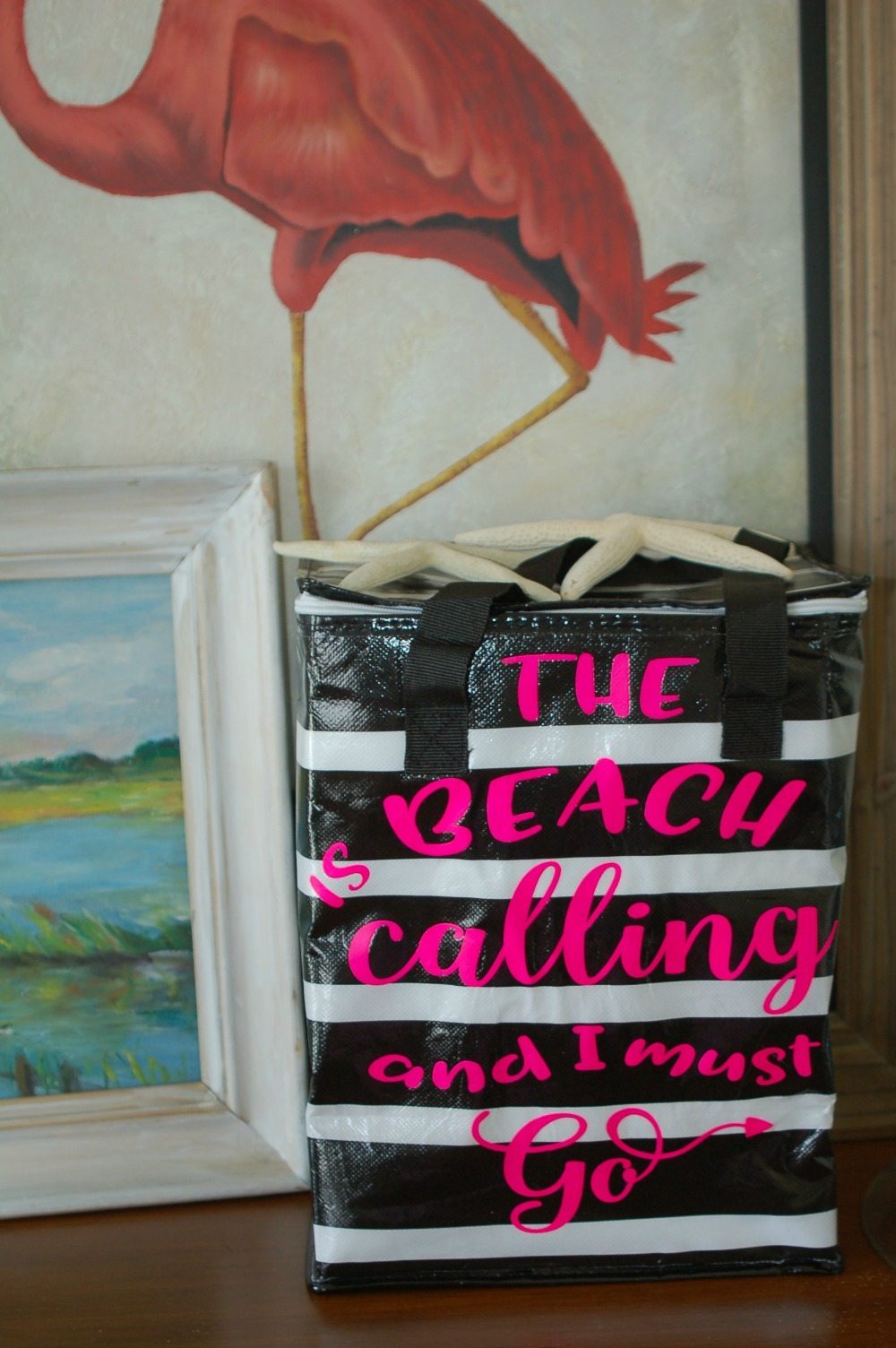 Grab these flamingo flip flops to go with your thermal tote!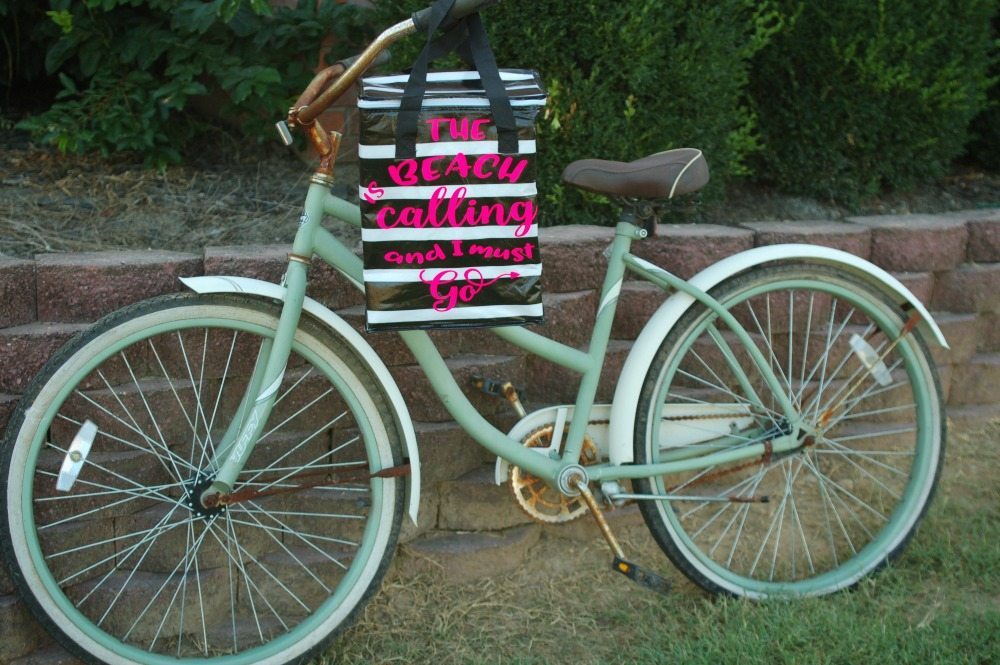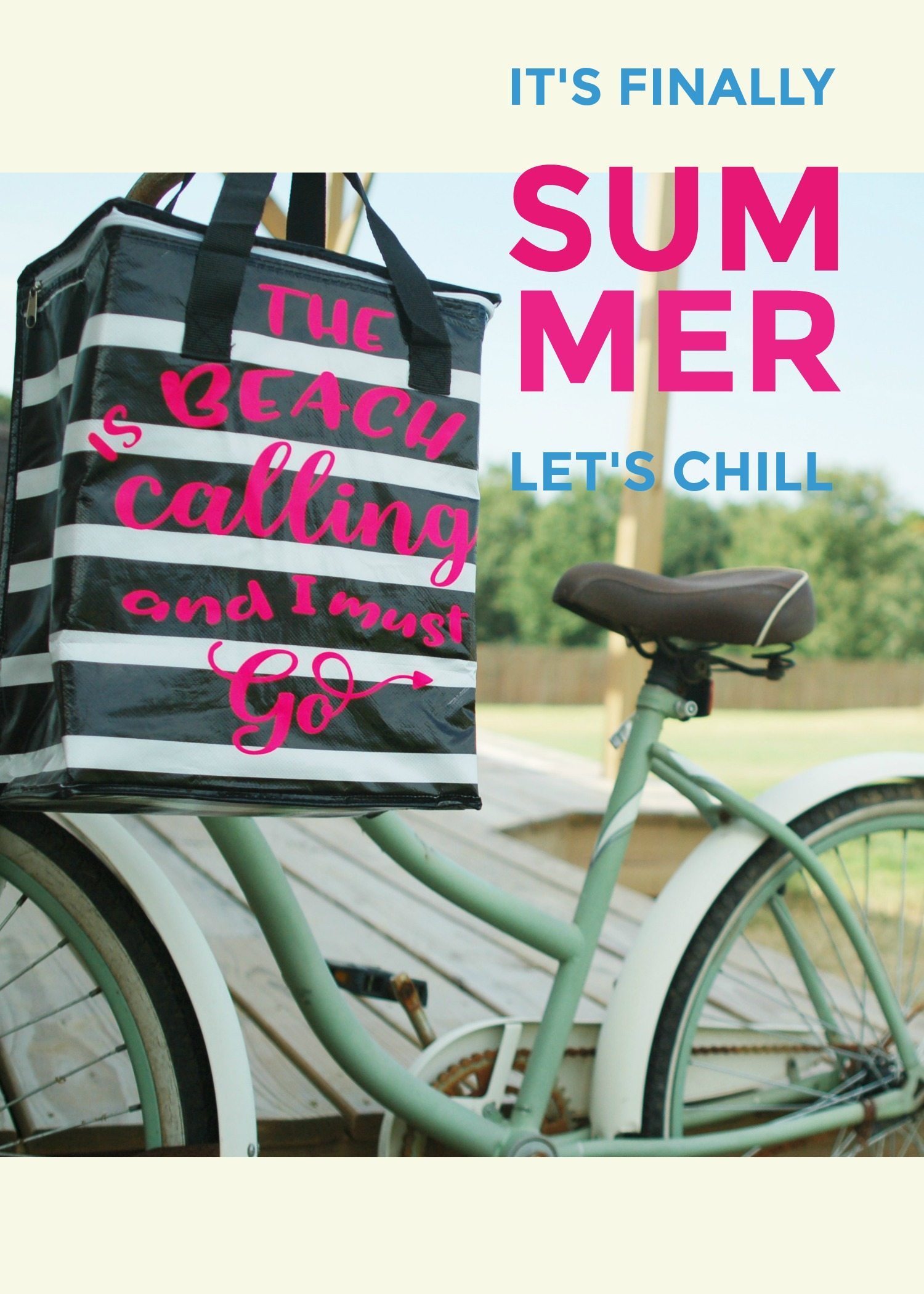 We hope you're enjoying your summer and keep those cold things cold with our cute thermal tote 😉 See you at the beach!