Thrift store shopping has given me endless decor, I found this federal convex mirror on eBay a few years ago for around $25. It has a terrible paint job and that didn't bother me much. I hung it on the wall with the intention of getting around to it one day, today's the day, time for my thrifty mirror makeover. I could tell that it was made of wood, by looking at the areas where the paint was chipped off.
I'm joining a group of talented friends each month to inspire you with Thrift Store Makeovers, I can't wait for you to see what they did this month! The links will be at the bottom of the post, enjoy 🙂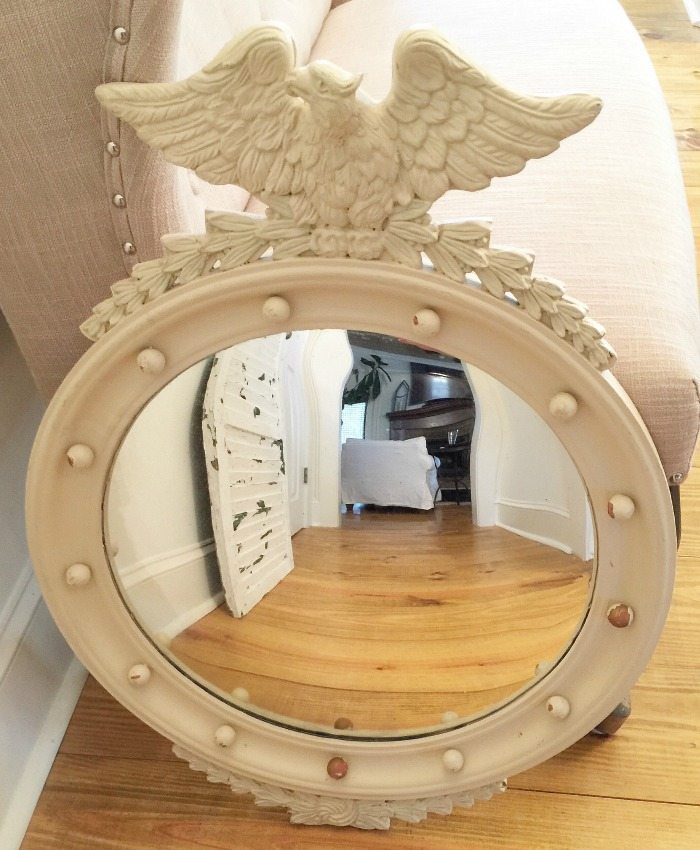 This project went a lot different than expected. You see, it wasn't all wood as I once thought. I wanted to remove all the paint, and leave it natural. Not to be defeated, I painted it a color that I've been wanting to use for a while. So the serious neutral makeover in now adding a little color in my foyer.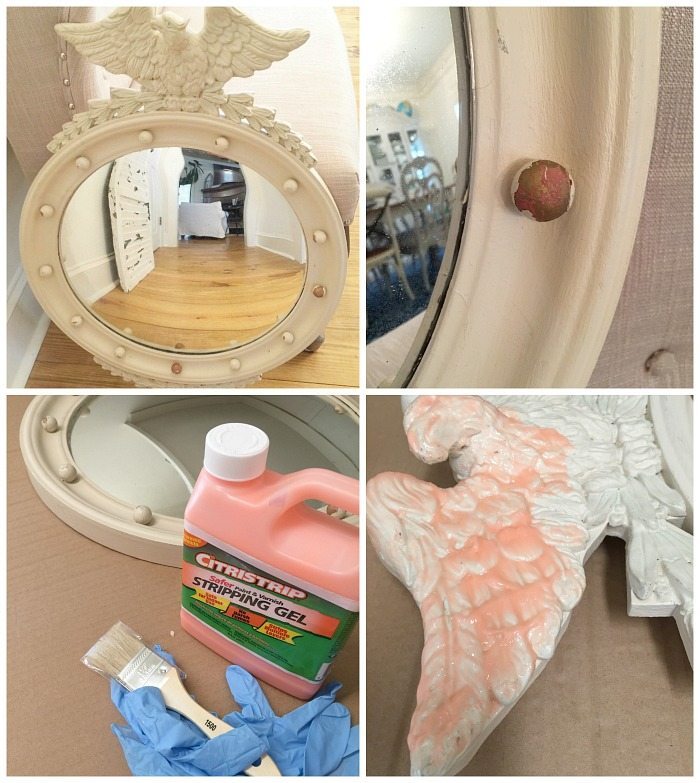 I started the stripping process by slathering on Citristrip stripping gel, this stuff is thick and stays put. Be sure to follow the instructions carefully and use protection, like gloves and goggles.  At this point I was still excited about finding wood under all the paint. It didn't take long for me to be disappointed. There was very little wood and lots of plastic. Not to be defeated, I decided to paint it a fun color.
Affiliate links for products used: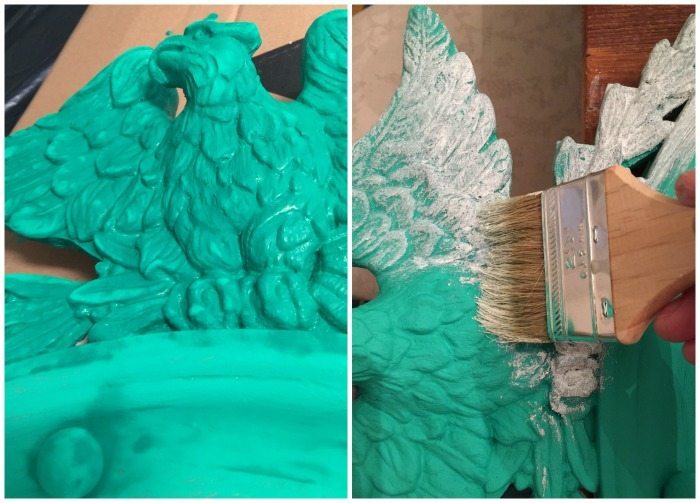 That color I fell in love with is CeCe Caldwell Emerald Isle (limited edition color). I've had the fresh can of paint for a couple of months, I saw it used on a piece of furniture and knew that I needed to paint something with it! I love waxing with the Maison Blanche Lime Wax, I used white for this project, it has chalk paint in it.
Some will say that the light off white paint before was better and maybe I was so disappointed that I had to change my plans, I needed a happy color. I am loving it in the entry. Barry liked it all so much, he asked if we could keep it this way, like he thinks I'm going to rearrange stuff or something 😉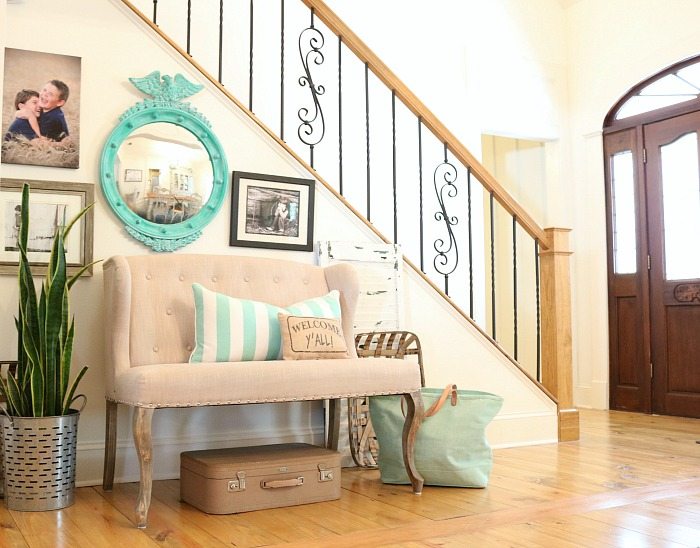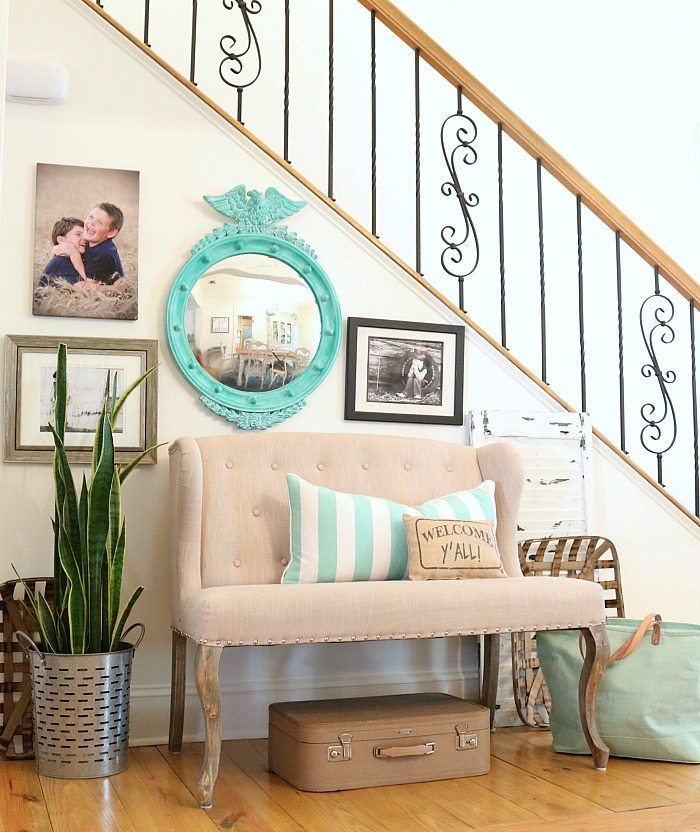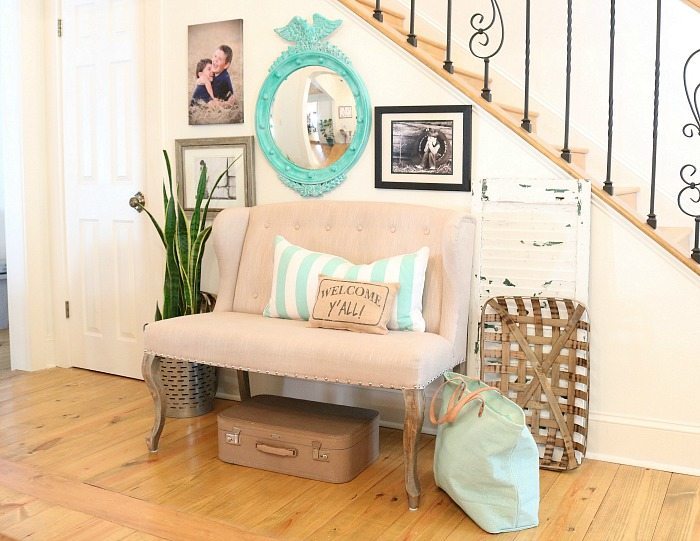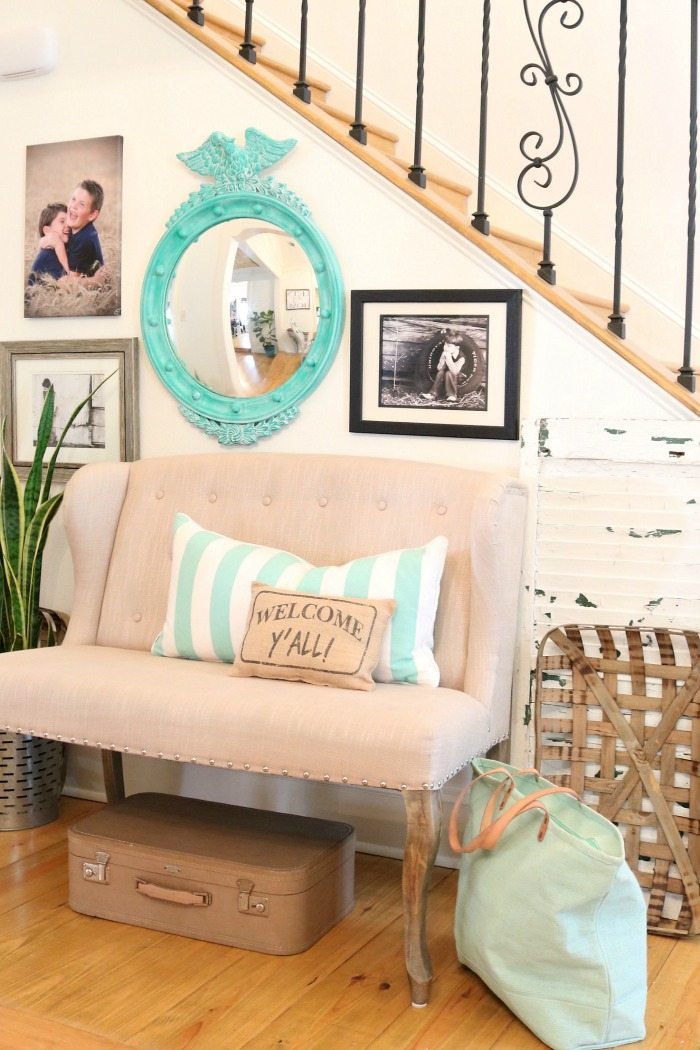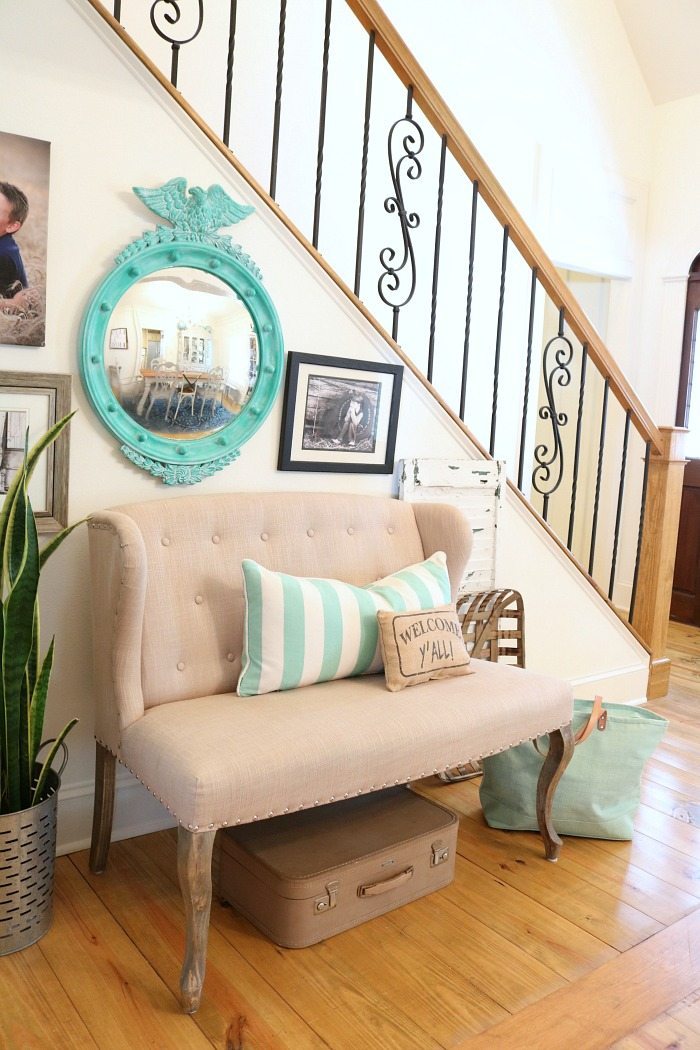 Now on to the real talent! Be sure to visit my friends: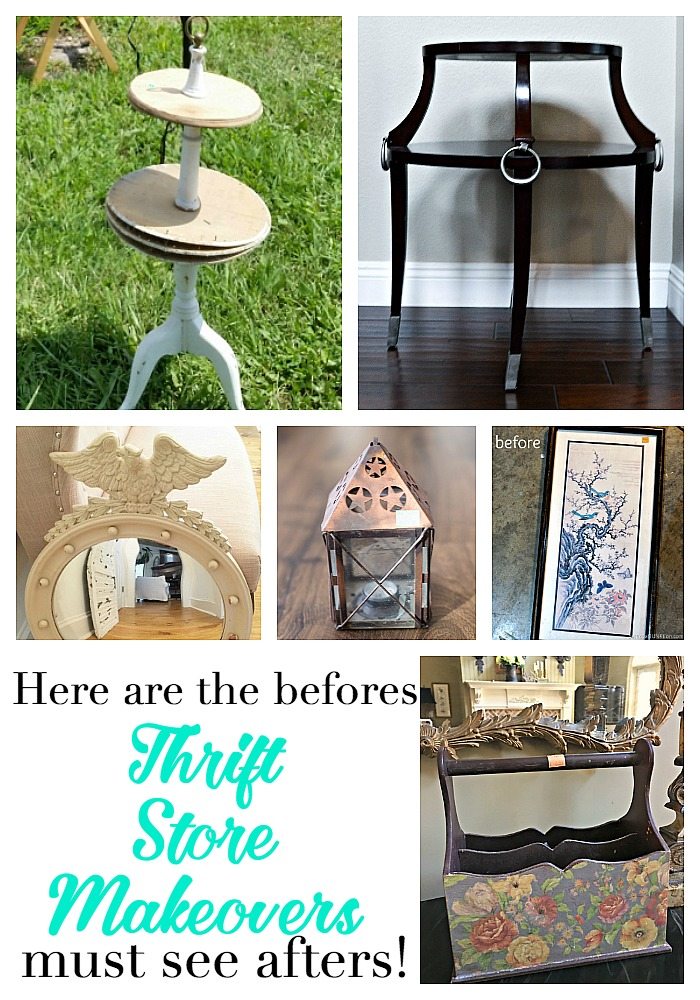 Click: Lantern makeover from Domestically Speaking
Click: Caddy makeover from My Southern Home