Today the Celebrations Of Home team is sharing their Halloween ideas.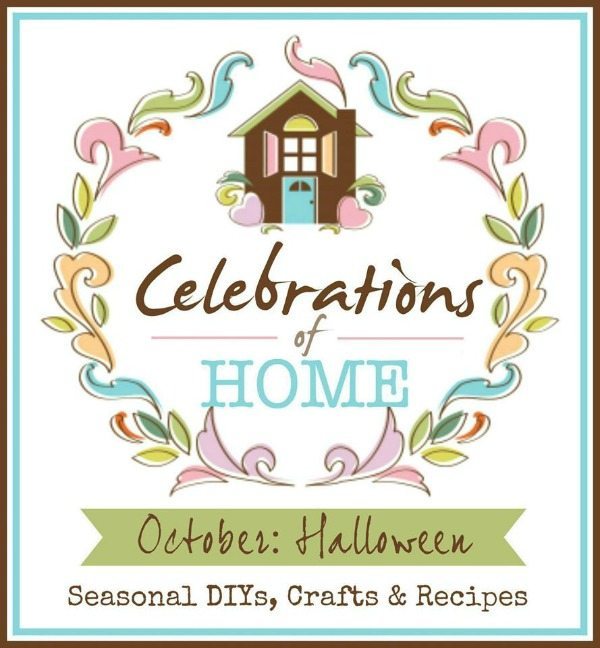 The perfect sweet and salty recipe for

Halloween

! 
Tombstone Crunch Mix Halloween Recipe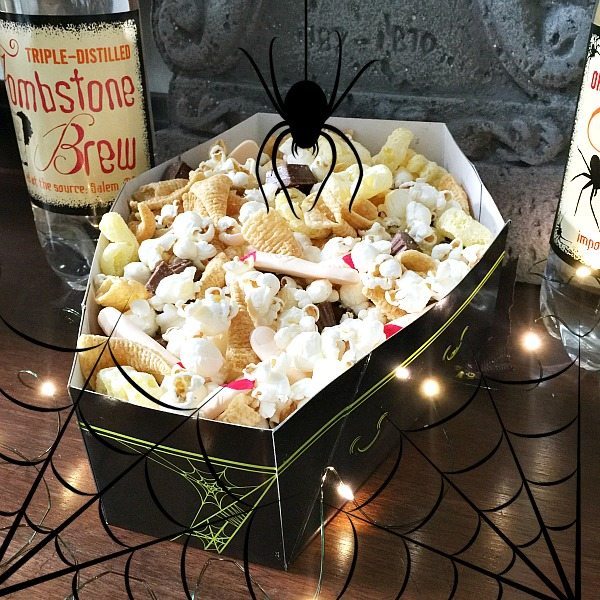 Here's what you need to make this ghoulish mix:
2 C Popcorn
1 C Bugles
1 C Cheetos Bag of Bones
1 C Mini Reeses Peanut Butter Cups
1 C Mini Kit Kats
1 Package of Creepy Fingers
You can add any sweet and salty mix that you like. This is so easy and fun to serve at a Halloween party.
I found the cut creepy fingers at Walmart, they were for cupcake toppings. They look awesome in the mix!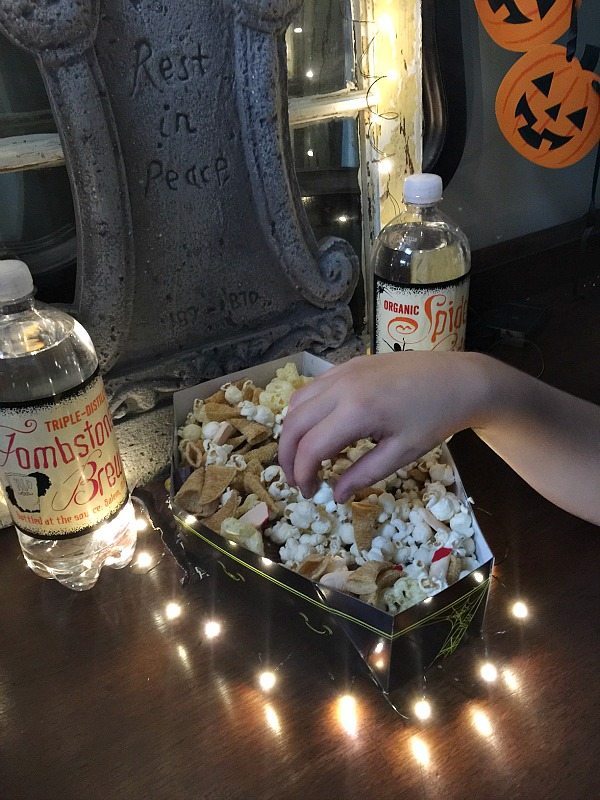 My grandsons loved the Tombstone Crunch Mix! They were visiting for fall break and were more than happy to taste test for the blog 😉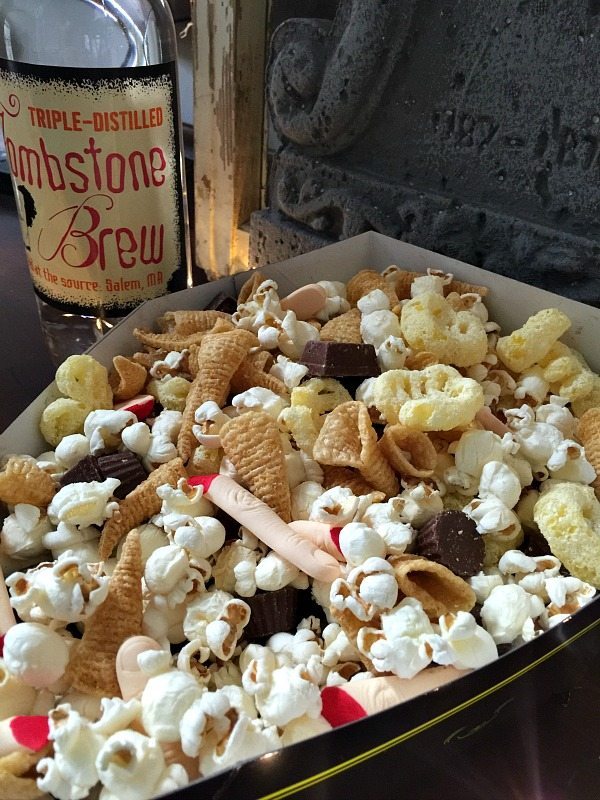 I used Halloween wine labels on bottled water. The Halloween section at Walmart is filled with a lot of fun and creepy Halloween stuff.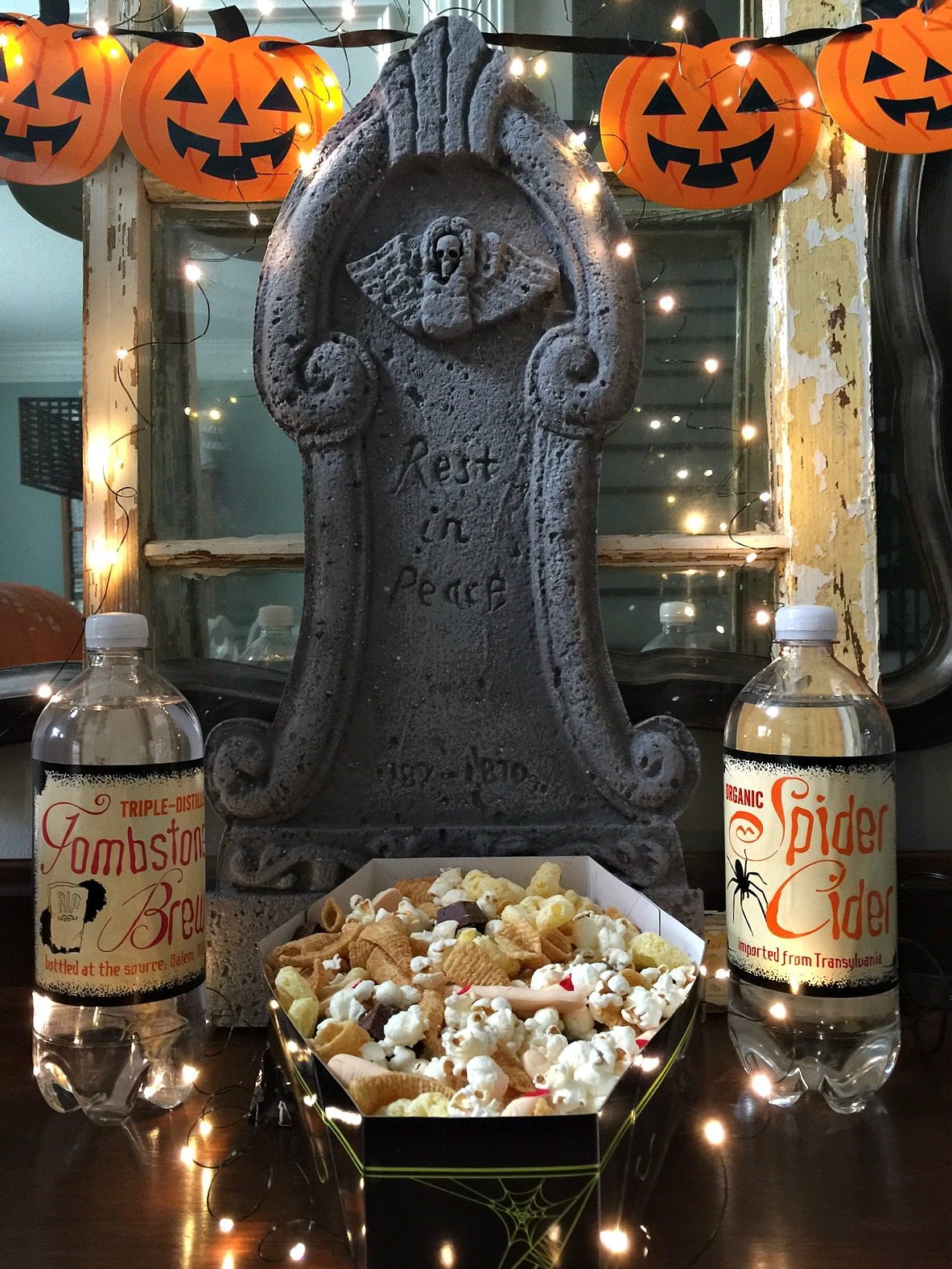 Be sure to check out all the creative ideas below and we will see you back here next month for another group of Celebrations of Home ideas!