Tricycle Red Miss Mustard Seed Milk Paint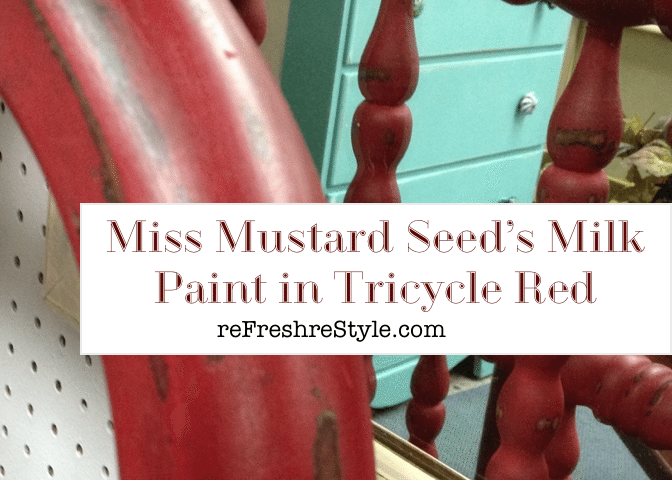 I had never used milk paint before.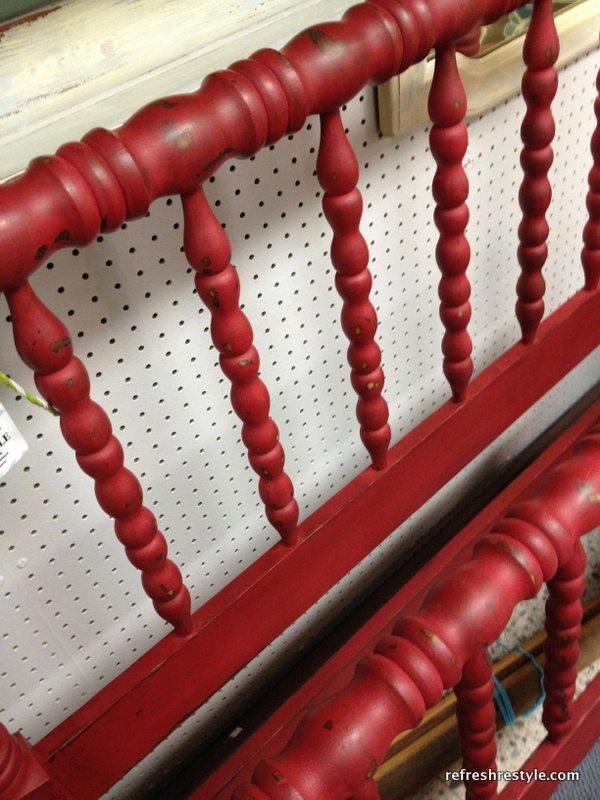 But I knew that I wanted a special piece of furniture to try it out on.
The little brown bed was perfect, but those spindles, what was I thinking?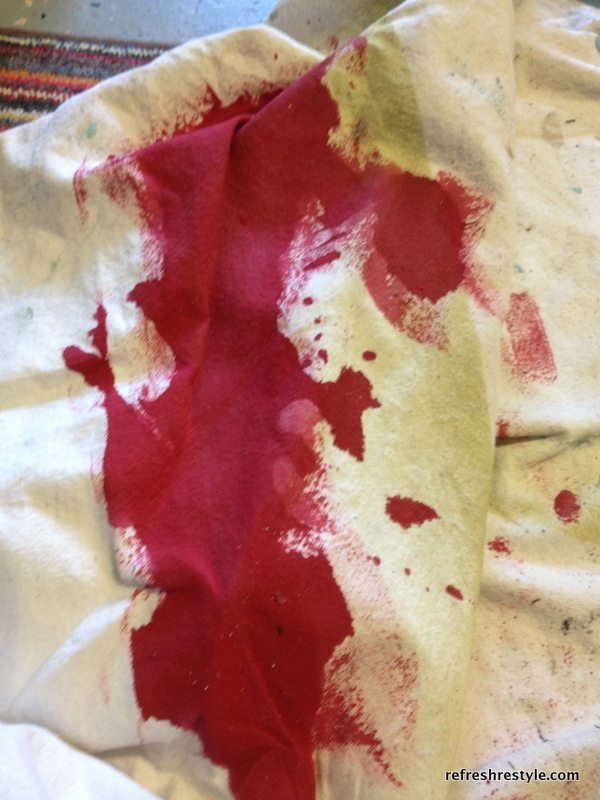 If you follow me on instagram and Facebook, you have already seen this!
I can't explain how it happened…but you can believe I was dipping my brush in and using it!
I watched all of Miss Mustard Seed's milk paint videos, this never happened to her 🙂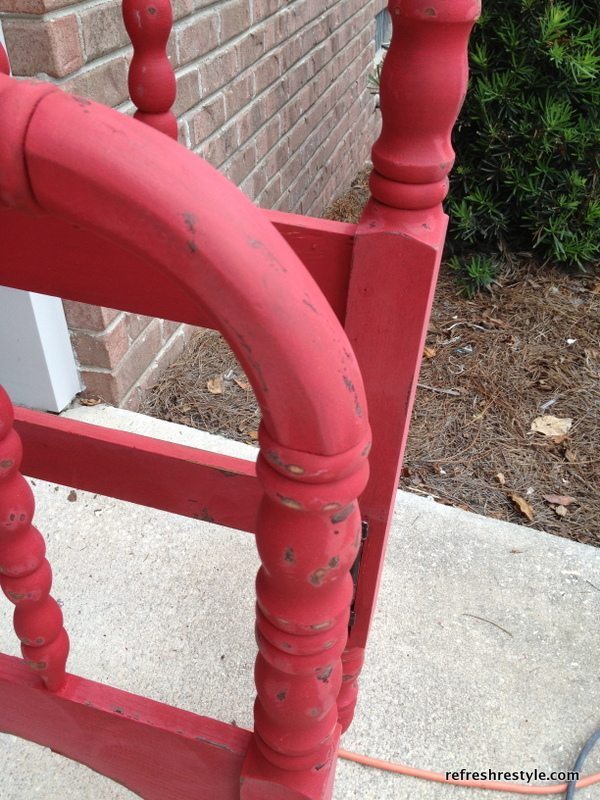 With milk paint you have the option of adding a bonding agent which makes the paint stick, rather than randomly flaking off.
I was chicken and used it.  Control freak, I know.
I wanted to control the distressing.
Next time, I'm not using the bonding agent.  I need to be brave and see what it can really do.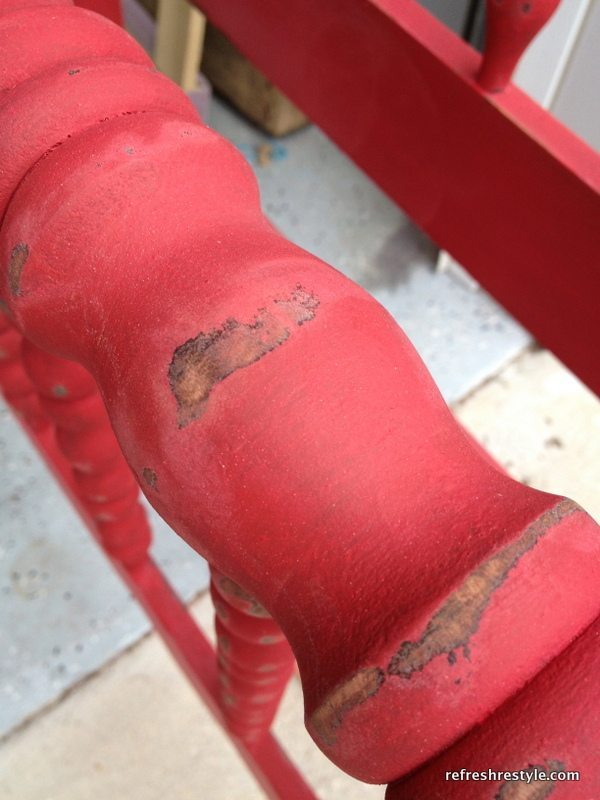 I really love this red.
I waxed it with clear and dark wax.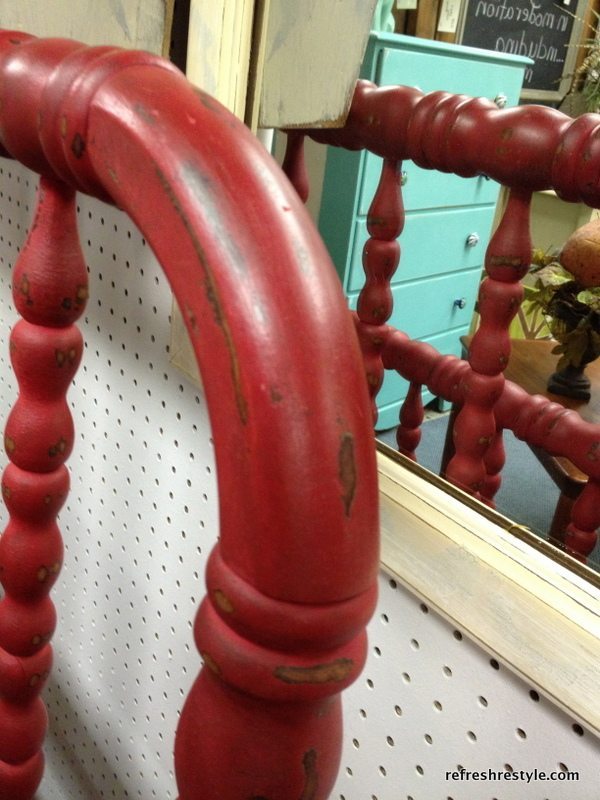 It buffed out really nice.
I'm sure you could use a glaze too.
(video coming soon ;)) not really soon but maybe one day.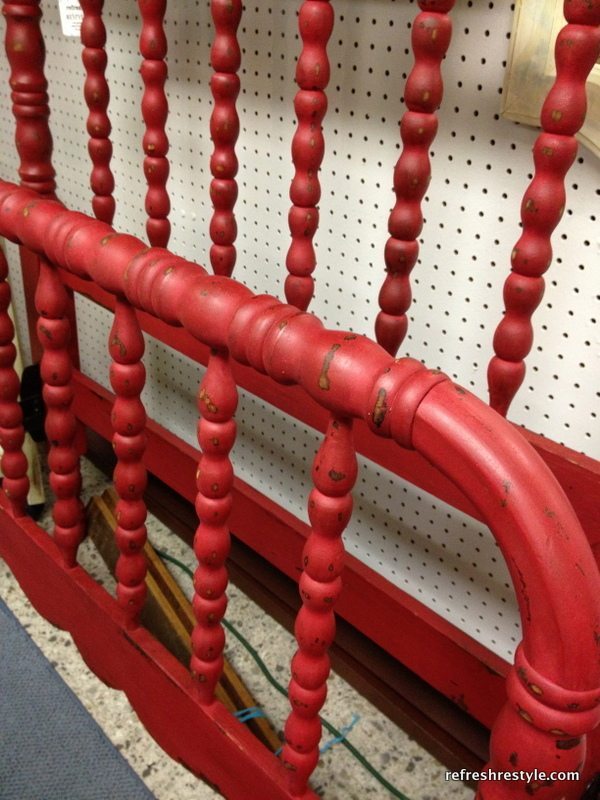 I finished the bed, rushed it to the store.
Someone grabbed it up pretty quick.
I'm not the only one that loves Tricycle Red 🙂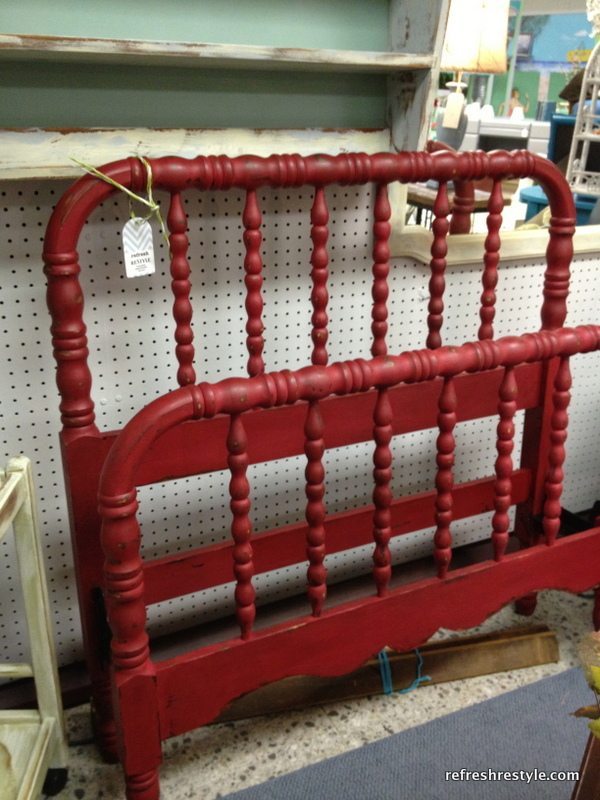 I recommend watching Miss Mustard Seed's videos before you start painting with milk paint.
It really helped me a lot, the consistency is so different from latex and milk paint.
My first milk paint project finished very nice.  I no longer fear the milk paint!
Have you used milk paint before?
I'd love to hear your thoughts.
Sharing: Savvy Southern Style