Vintage Inspired Poster
Welcome! It's time for another round of "Oh my word, would you look at that!"  At the end of the post you will find links to the other back to school ideas from my Southern Decorating Friends!
School has started for my grandsons, a little hard to believe.
Seems like it's earlier and earlier every year!
We took a last minute trip to six flags with them a couple weeks ago, we knew it would be the final fling before they started.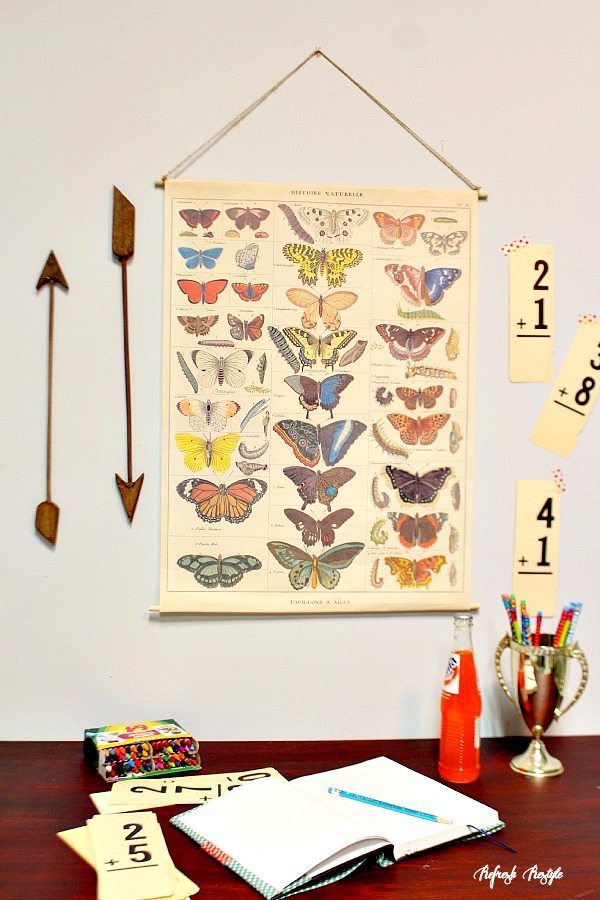 While we were there Lane kept trying to catch a butterfly.
And of course that got me to thinking!
My son claims that I plant messages in stories. He says I know what you're trying to do. But it took him 18 years to figure that out. Now I'm using the same teaching method with my grandkids.
I thought I'd plant a lesson in a poster, sort of speak.
He's sitting there doing his homework and he looks up at the butterfly poster and learns something.
That kind of subliminal lesson.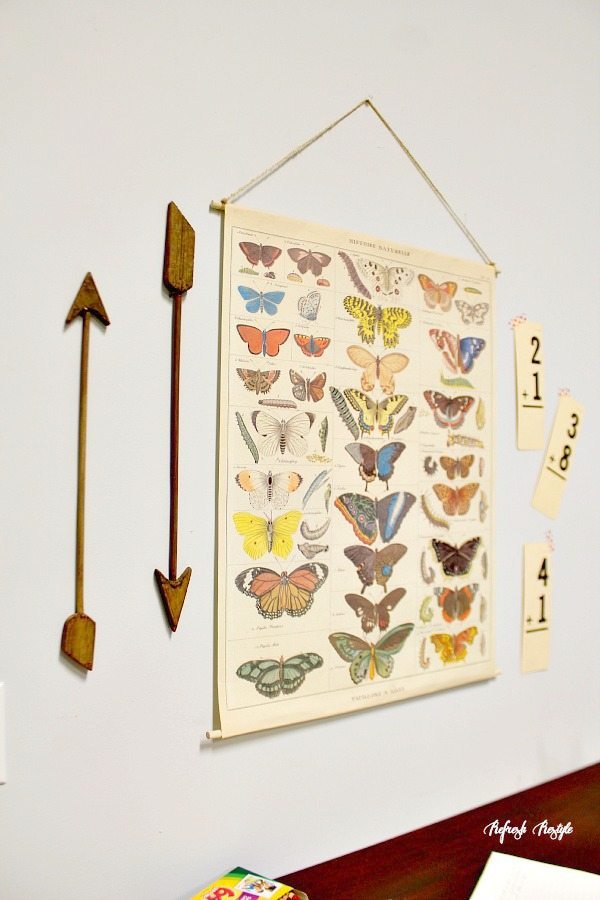 I ordered my poster (decorative wrap as they call it)from Amazon, pretty much the same place I order anything online, cause it's easy.  I actually bought 2, the butterfly one and a map. Here's my affiliate link (Decorative Wrap 20X28 Nat History Butterflies
) and (Cavallini & Co. Hemispheres Map Decorative Decoupage Poster Wrapping Paper Sheet
)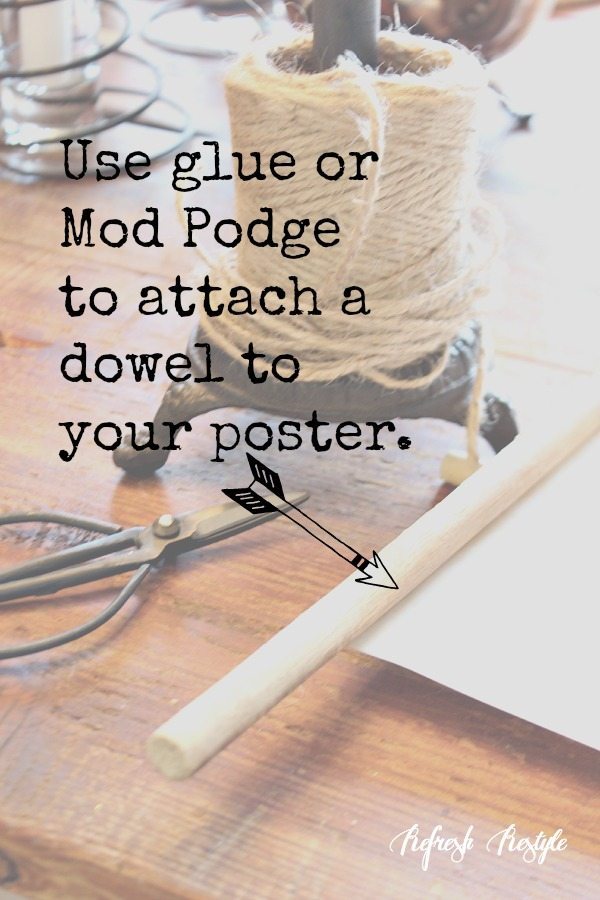 On the top and bottom edge I used a small paint brush to coat about 1/2″ of the poster with Mod Podge. I placed the dowel on it and just pressed the paper edge to the dowel.  This took a little patience, but it worked great.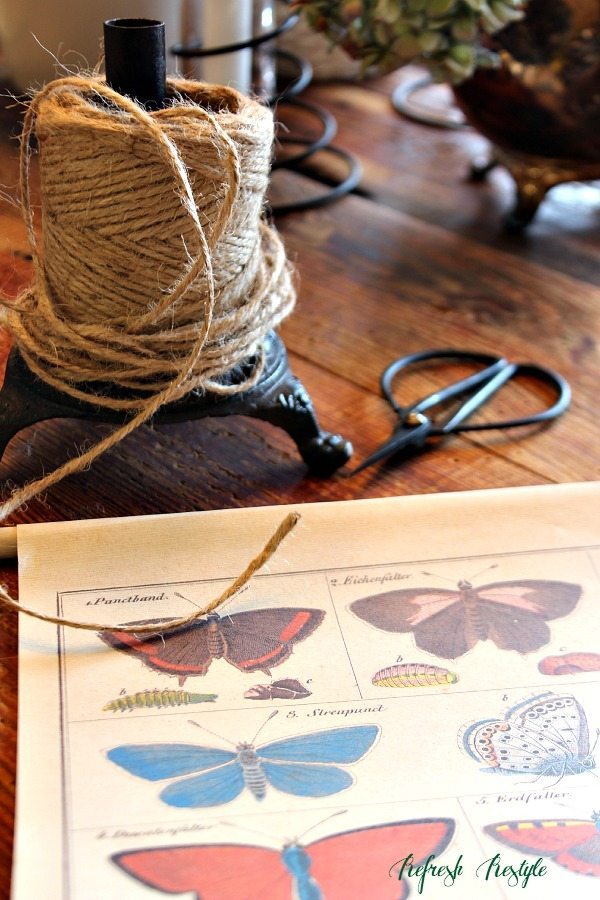 After the glue dries, attach twine to both sides of the poster.  I just tied a knot and trimmed.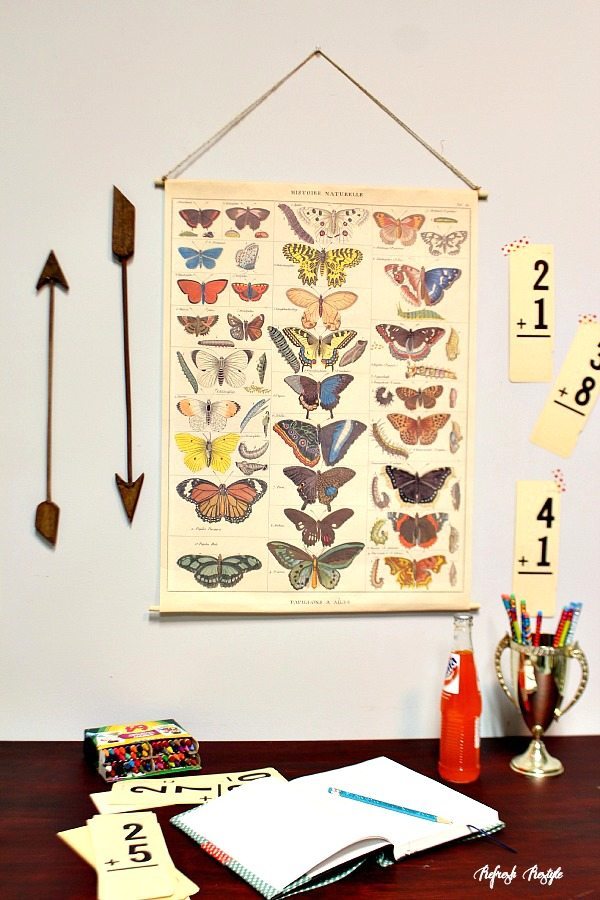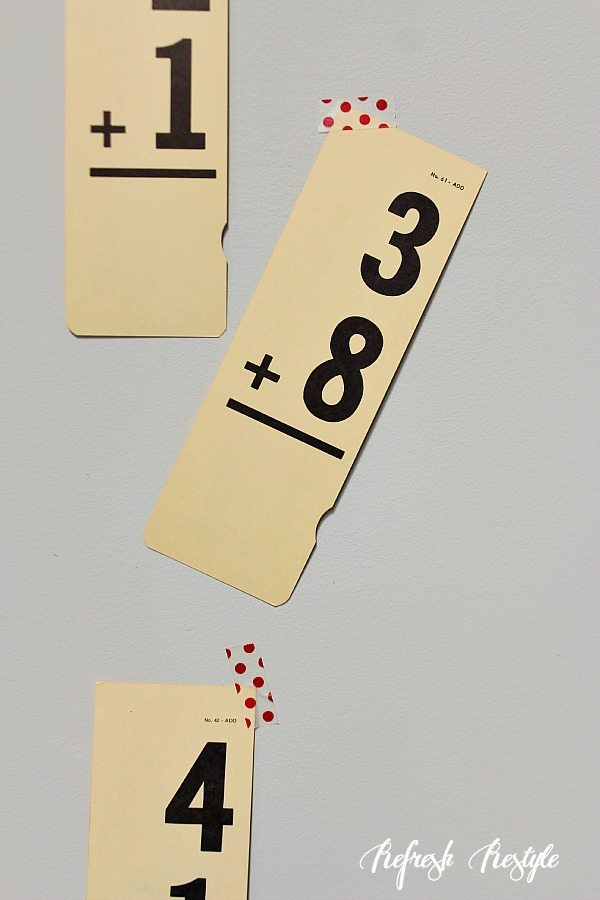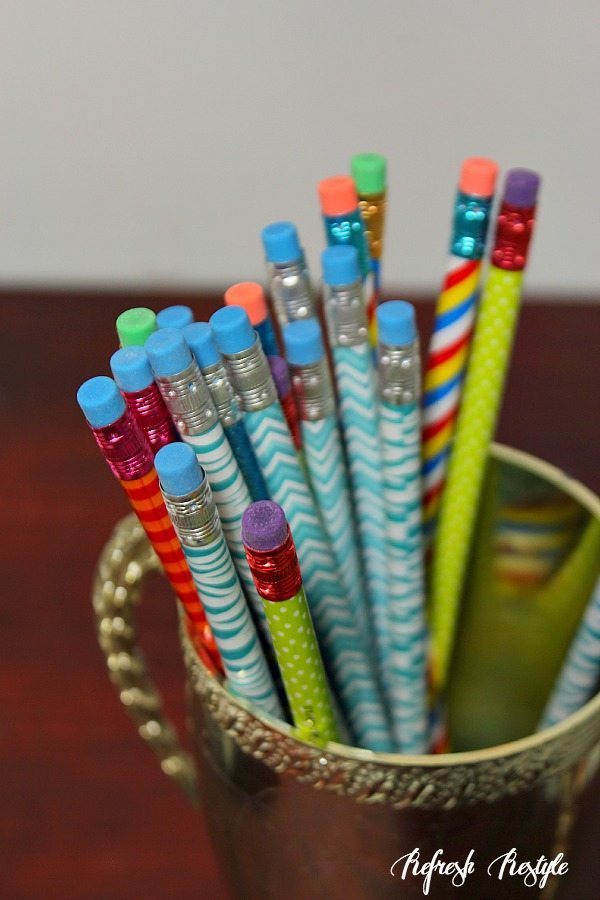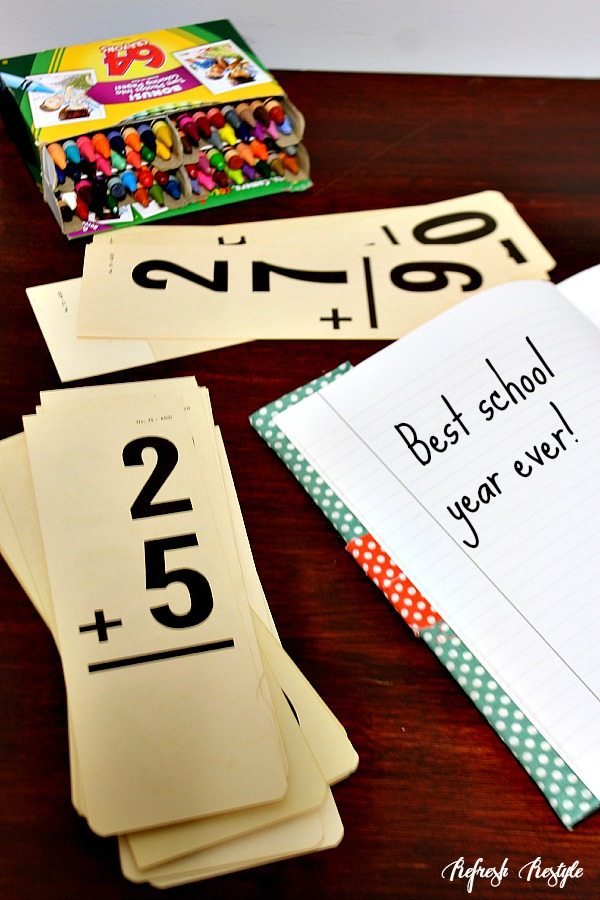 Decorate with flash cards, hang them with washi tape. Let the kids pick out fun school supplies.
Instead of homework being a chore, make it fun!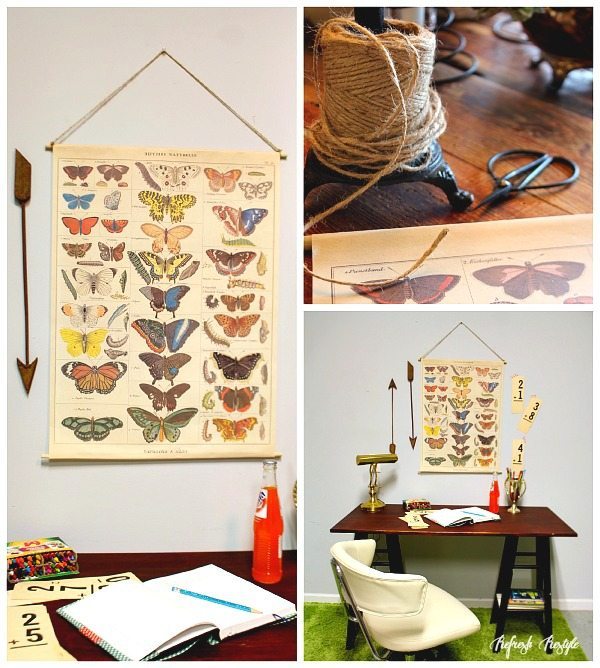 I hope it's the best school year ever, and yes I say that every year 😉
Now it's time to visit the other awesome ideas:
At Home With The Barkers – Medical Form Printable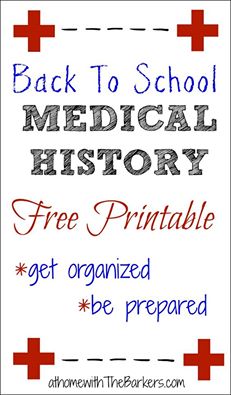 Top This Top That – Teacher Gift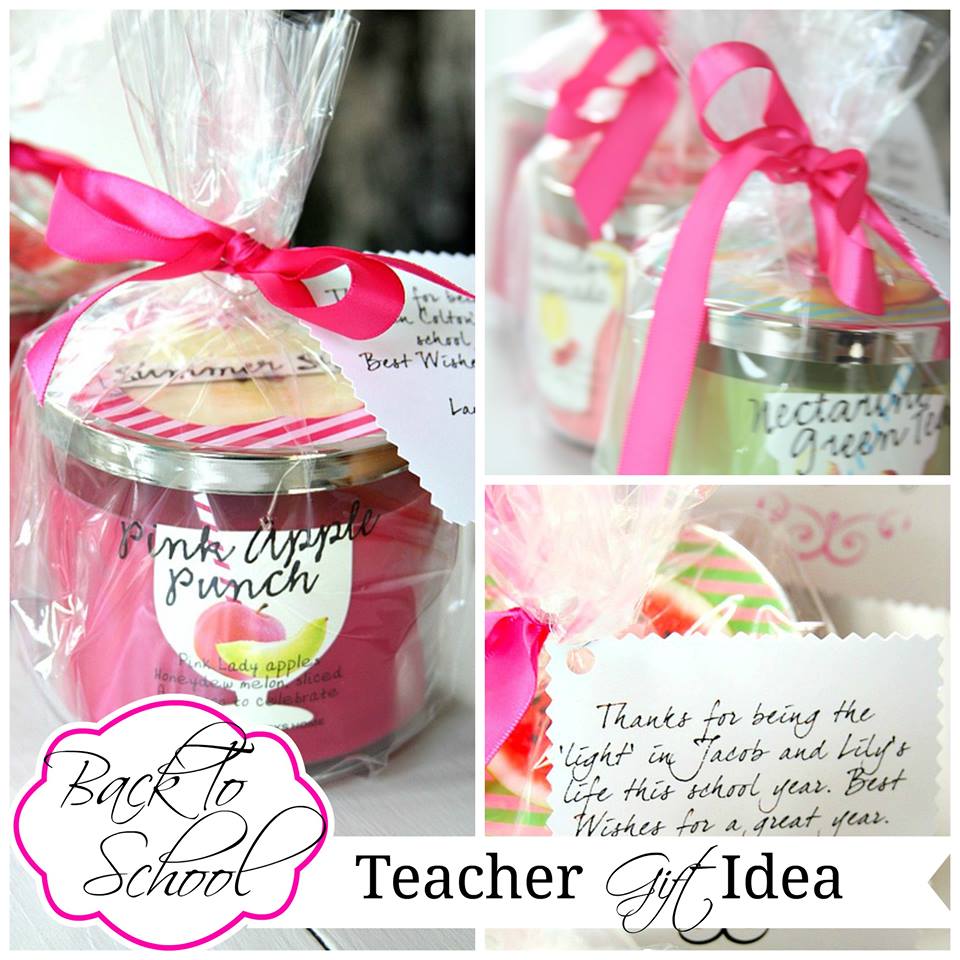 Daisy Mae Belle – Pencil Vase: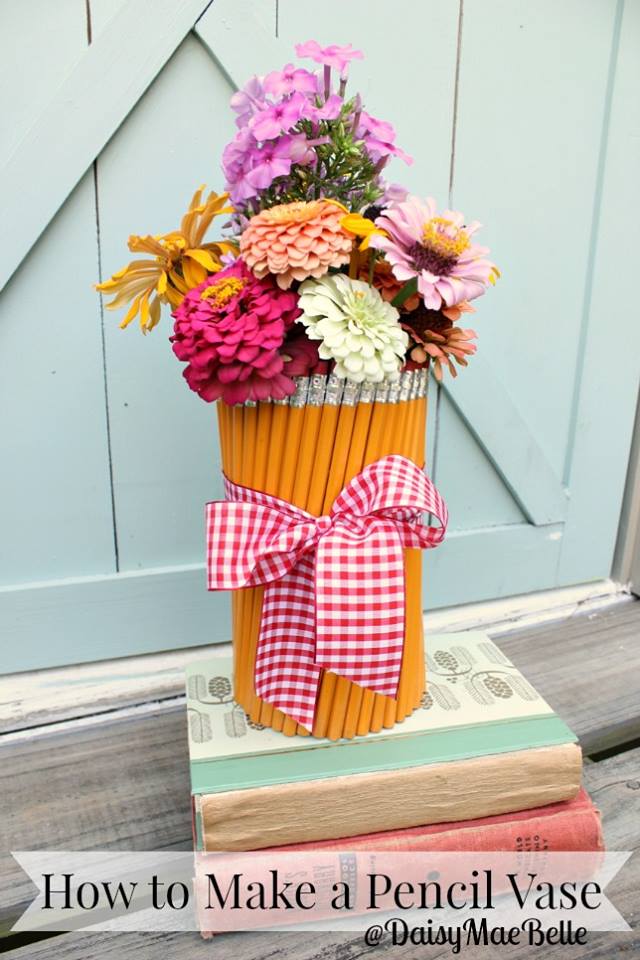 Our Southern Home – Menu Board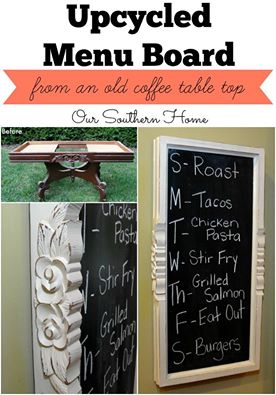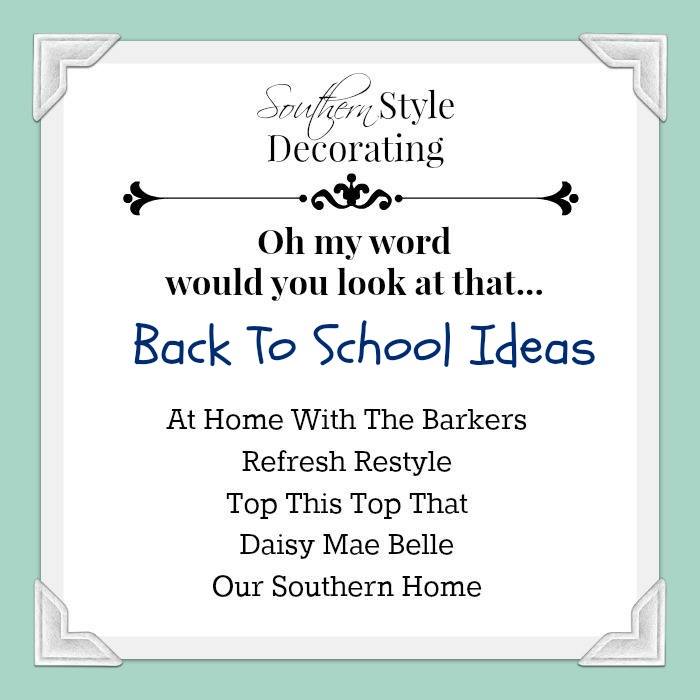 This project is inspired by several posters that my friend Carol did for the store.  I finally got around to finding a reason to make one!
Thanks Carol 🙂